Utah Medical Marijuana Campaign Exposes Opponents' Misleading Push Poll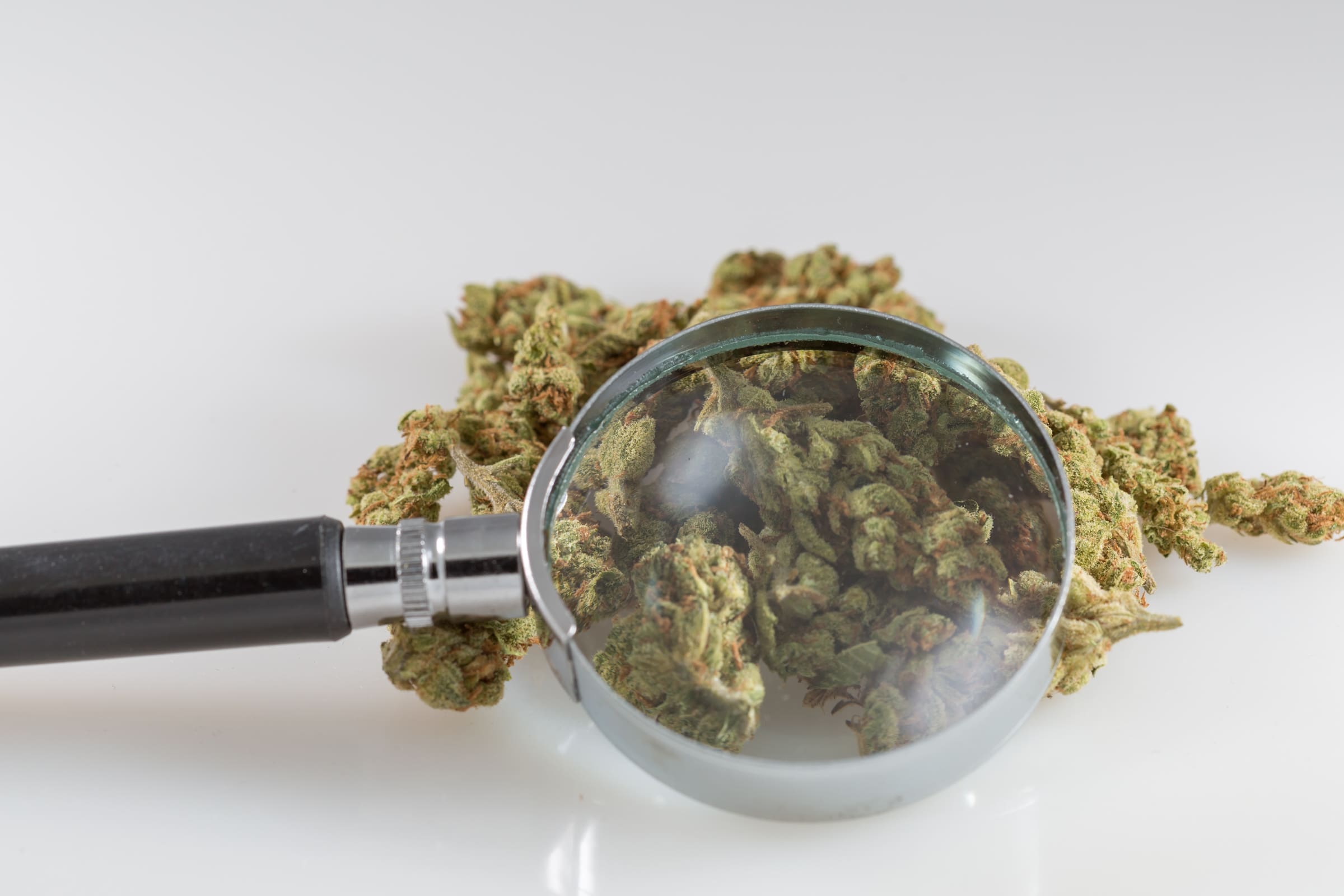 A new telephone poll apparently paid for by Drug Safe Utah, which is opposing a ballot initiative that would legalize medical marijuana in that state, is "full of lies" meant to mislead voters,  proponents of legalization are charging.
If approved by Utah voters in November, Proposition 2 would allow certain people to receive medical cannabis recommendations from doctors, cultivate six plants and access medical marijuana from a dispensary.
The initiative is opposed by the Mormon church as well as the Drug Safe Utah coalition, which includes the Utah Medical Association as a member.
According to a video published to the Facebook page of the pro-legalization Utah Patients Coalition this week, a self-identifying conservative Republican voter named Julie received a telephone call from a pollster on Wednesday. In the call, the pollster—who identified the survey as "paid for by Drug Safe Utah"—made a series of misstatements, all of which were attributed to "the opposition."
Among them:
*Medical marijuana is already available in Utah, a seemingly deliberate misrepresentation of current restrictive state law that allows only CBD oil, rather than more robust cannabis-plant extracts and flower.
*Proposition 2 is a step towards "legalizing recreational marijuana."
*Medical marijuana edibles "pose a tremendous health risk to children," and that accidental ingesting is "skyrocketing in states that have legal marijuana."
*If Prop. 2 passes, "anyone" can use, possess or grow marijuana legally, and police "will no longer enforce marijuana laws."
*Prop. 2 weakens penalties for driving under the influence.
*Prop. 2 would allow "almost everyone to obtain medical marijuana."

At nearly every turn, Julie tells the pollster that the statements aren't accurate—and that she is still planning to vote for Prop. 2.
"Well, considering everything the opposition just said is untrue, it does not change my vote at all," Julie says at one point.
"I'll tell my supervisor that he needs to look into this stuff," the pollster responds.
Efforts to reach Drug Safe Utah for comment were not immediately successful. An email sent to a spokesperson for the Utah Medical Association was not immediately returned. This post will be updated if a response is received.
It's not clear what data the poll's authors may be basing their statements upon, but they are nearly identical to the official "arguments against," signed by Utah state Rep. Brad Daw (R), that appears in Utah voters' ballot guides.
The poll "reveals some of the talking points our opponents are using in hopes of lying their way to success," the Utah Patients Coalition wrote on its Facebook page, which is using the biased survey as a fundraising ploy.
Other recent polling suggests that Prop. 2 is likely to pass, as a Fox affiliate in Utah recently pointed out.
The opposition push poll is the latest ill turn in a campaign that's already been replete with what some call dirty tricks. In the spring, a DEA task force was revealed to be a member of a coalition paying canvassers to visit Prop. 2 supporters, asking them to rescind their signatures on petitions that qualified the initiative for the ballot.
In the meantime, another video, posted by Facebook user Kristin Stocking, of what she described as her son's "fourth seizure so far today," has gone viral, with more than 436,000 views.
DEA Task Force Backs Group Fighting Medical Marijuana in Utah
Congressional Committee Asks JUUL For Documents On Marijuana Partnerships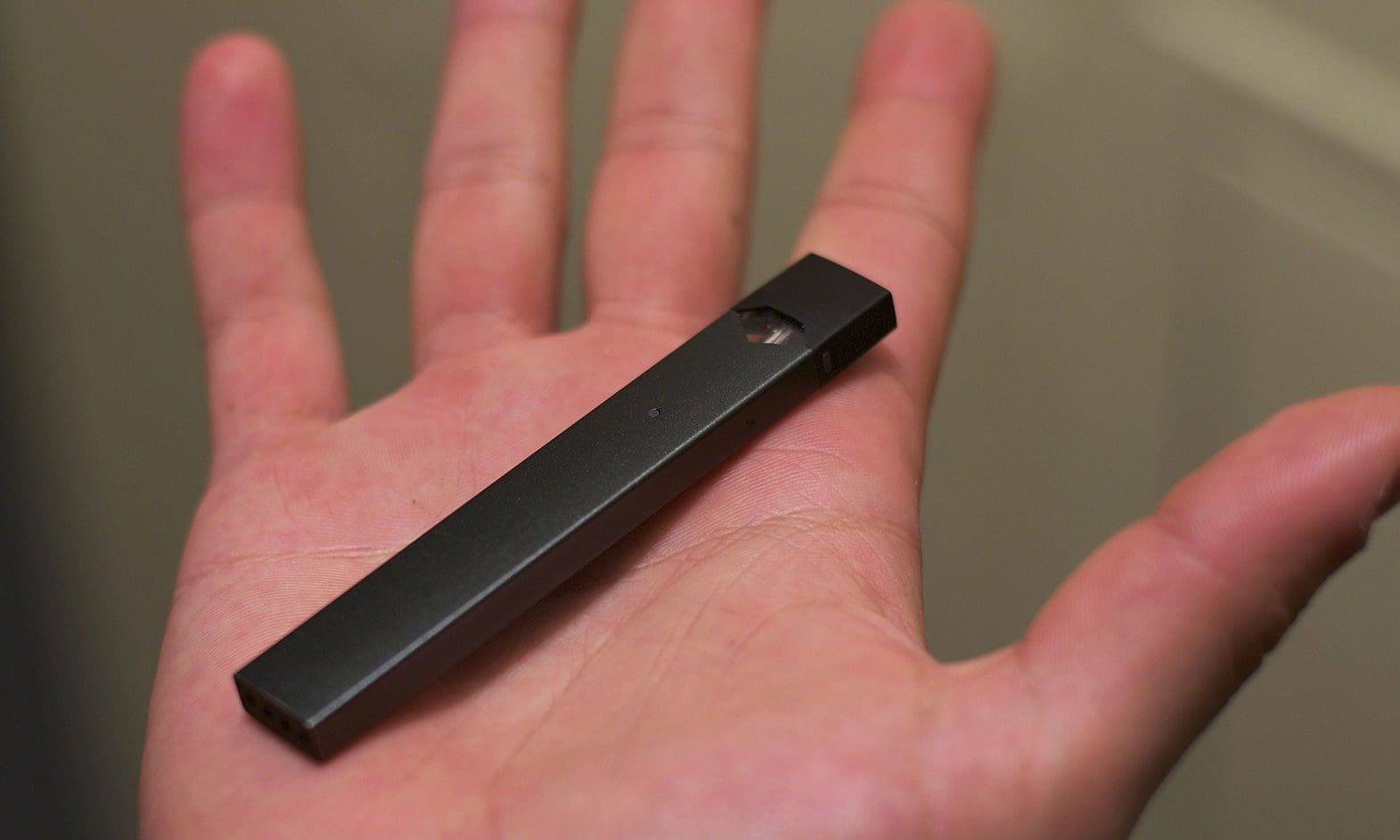 Is the e-cigarette company JUUL planning on expanding its stake in the marijuana industry?
That's one question the chair of a congressional subcommittee asked the company in a letter concerning JUUL's role in the "youth e-cigarette epidemic" earlier this month.
Lawmakers have frequently criticized JUUL for making products—specifically flavored e-cigarette cartridges—that allegedly appeal to young people at a time when rates of cigarette use are steadily declining. But while JUUL was developed by the cannabis vaporizer company PAX, it hasn't announced plans to further partner with marijuana companies.
Rep. Raja Krishnamoorthi (D-IL), who chairs the House Subcommittee on Economic and Consumer Policy, apparently sees the possibility on the horizon, though.
In a letter sent to JUUL on June 7, the congressman said his panel was investigating youth e-cigarette usage and, specifically, how the company's marketing tactics might be exacerbating the issue. He requested documents on everything from clinical trials on how JUUL devices divert people away from traditional cigarettes to communications on the company's rationale for the nicotine concentration of JUUL pods.
Tucked within the extensive request is a question about potential marijuana partnerships. Krishnamoorthi asked for:
"All documents, including memoranda and communications, referring or relating to proposals, plans, and/or intended partnerships or collaborations between JUUL and any cannabis-related companies, including but not limited to Cronos Group."
It's not clear where the Cronos-specific mention comes from, but the company has perviously caught the interest of the tobacco industry. The maker of Marlboro cigarettes, Altria Group, invested almost $2 billion in the Canada-based cannabis company in December. Two weeks later, Altria invested $13 billion in JUUL.
Marijuana Moment reached out to JUUL, Cronos and Krishnamoorthi's office for comment, but representatives did not respond by the time of publication.
If a partnership does emerge, it would likely be met with some controversy, as opponents and proponents of marijuana reform alike have long expressed concern that the tobacco industry would take over the cannabis market and commercialize it in a way that mirrors how it peddled cigarettes.
Of course, given that tobacco use is declining and tobacco companies generally have the infrastructure that would make a pivot to cannabis relatively simple, such a partnership would not be especially surprising.
Senate Majority Leader Mitch McConnell (R-KY) has made the case several times that tobacco farmers in his state could leverage the federal legalization of industrial hemp and its derivatives by growing the crop to offset profit losses from declining tobacco sales.
Read Rep. Krishnamoorthi's full letter to JUUL below:
2019-06-07.Krishnamoorthi t… by on Scribd
Photo courtesy of Wikimedia.
New York Lawmakers Might Actually Vote On Marijuana Legalization This Week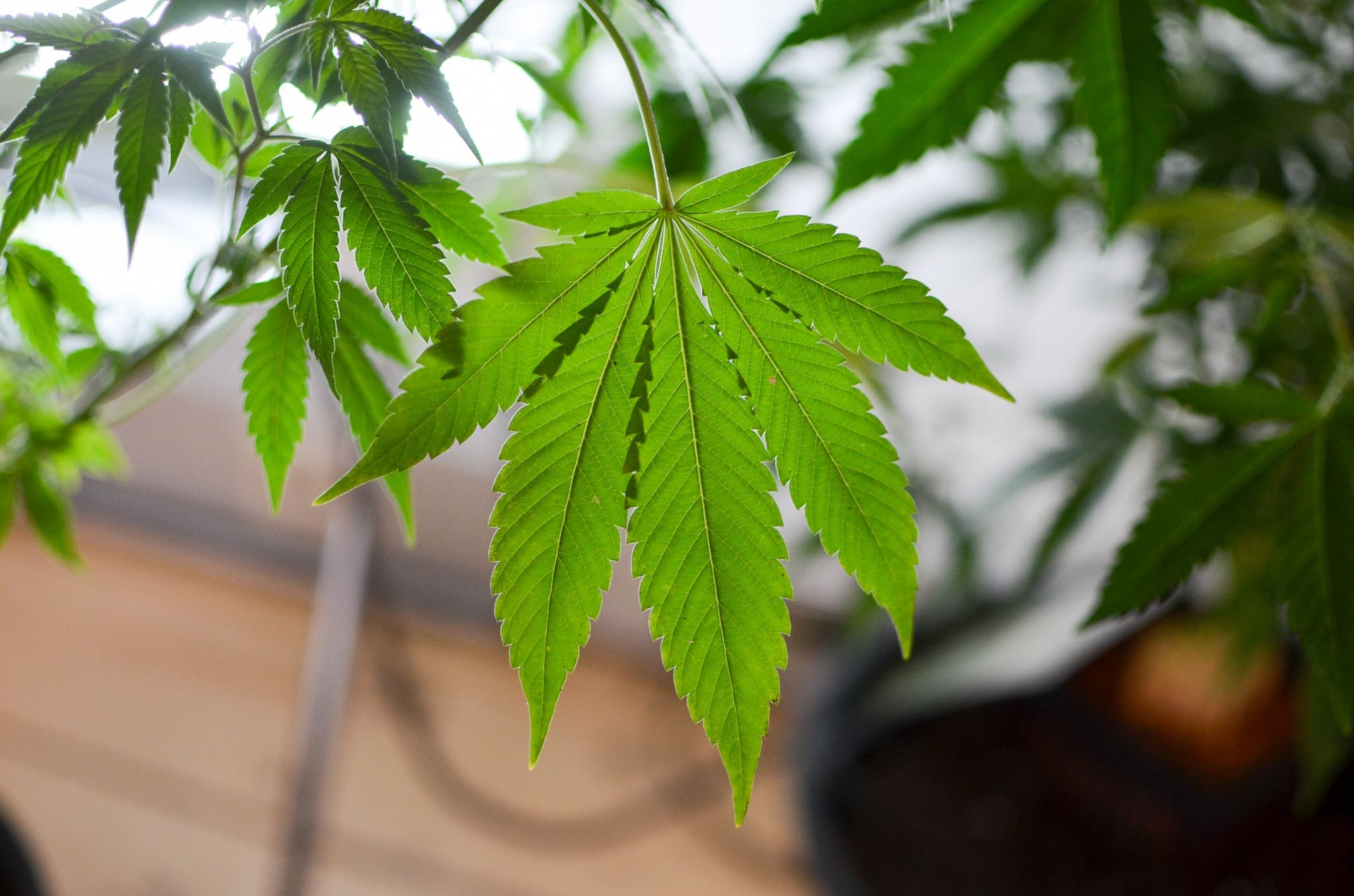 With just days left before the end of the legislative session, efforts to legalize marijuana in New York have been revived, with a possible vote this coming week.
Though momentum to pass a legalization measure seemed to largely die off after lawmakers in neighboring New Jersey announced they wouldn't move forward with plans to end cannabis prohibition through the legislature, advocates are increasingly optimistic that a deal in the Empire State is imminent.
Democratic members in both the Senate and Assembly held conferences last week to discuss details of the legislation. Spectrum News reported that the meetings went well, with members indicating that there's support for the measure.
That's just one of several positive signs that a proposal many observers thought was dead for the year has new life.
On Saturday and Sunday, staff for legislative leaders from both chambers and Gov. Andrew Cuomo (D) met to negotiate provisions of a revised legalization plan.
Source says three way talks on marijuana taking place today in Albany among staff of two legislative leaders and @NYGovCuomo
Final bill expected to be posted Sunday night

— Zack Fink (@ZackFinkNews) June 15, 2019
On Wednesday, an earlier Senate version of the bill was assigned "same as" status in the Assembly version. That means the current proposals in each chamber lined up with identical language and is considered to be an indicator that the legislation could pass.
— Mike Baggerman (@MikeBaggerman) June 14, 2019
Assembly Speaker Carl Heastie (D) said on Friday that his party has yet to determine whether they'll bring the bill to the floor, but he added that "I think there is support in the conference."
Assembly Speaker Carl Heastie told reporters his conference hasn't made a decision yet on whether to put a bill legalizing marijuana on the floor for a vote.

"We haven't made a final decision yet, but I think there is support in the conference," he said.

— Jon Campbell (@JonCampbellGAN) June 14, 2019
He also characterized the window of time until the end of the session on Wednesday as "an eternity."
Assembly Speaker Carl Heastie says there is no final determination on a marijuana legalization bill, but notes there is "an eternity" between now and the end of session on Wednesday.

— Nick Reisman (@NickReisman) June 14, 2019
Cuomo, who said late last month that passing legalization remains a top 10 priority, has said that lawmakers who fail to approve items on his agenda, including ending cannabis prohibition, "should all be primaried, because that is a failure of a basic progressive agenda."
On the flip side, the chairman of New York's Democratic Party said earlier this month that if the Senate approves the legalization bill, they run to risk of alienating voters in certain areas such as Long Island and upstate New York. But that argument neglects to account for recent polling that shows voters in those regions strongly support legalization.
Notably, the measure's most vocal opponents with the anti-legalization Smart Approaches to Marijuana have been sending email blasts in recent days urging their supports to call senators and voice opposition to the bill, giving the impression that the group is anticipating a vote.
Assembly Majority Leader Crystal Peoples-Stokes (D), sponsor of the legalization legislation, seemed to confirm that suspicion on Friday, stating that after "conversations with my co-sponsor and colleague in the Senate, I am even more confident of a path for victory."
.@CPeoplesStokes on status of marijuana legislation: "After conversations with my co-sponsor and colleague in the Senate, I am even more confident of a path for victory."

— Yancey Roy (@YanceyRoy) June 14, 2019
But despite that confidence, the fate of legalization in New York remains murky. An analysis earlier this month found that legalization was two votes short of a needed majority in the Senate.
Meanwhile, a number of key elected officials are calling on the governor and lawmakers to not only push legalization over the finish line but to include certain key provisions in the final legislation.
State Attorney General Letitia James (D) sent a letter urging that the bill expunge prior cannabis records.
"Before we create a booming business for legal marijuana, we must provide relief to those individuals that have paid much more to society than what was due," she wrote.
Legalizing marijuana is a racial & criminal justice imperative. If we truly want a more fair system, we must ensure that those who were unjustly harmed be given a clean slate.

That means providing full expungement for those convicted for non-violent marijuana offenses. https://t.co/jt8lEkrnz7

— NY AG James (@NewYorkStateAG) June 16, 2019
New York City Mayor Bill de Blasio (D), a 2020 presidential candidate, also pushed for expungements and said in a Twitter thread that legalization should "empower local business and not big corporations."
With only a few days left this session in Albany, we have a small window to legalize marijuana the RIGHT way.

— Mayor Bill de Blasio (@NYCMayor) June 16, 2019
We can right the wrongs of the past. We can bring fairness to communities of color. We can empower local business and not big corporations.

We have to keep the focus and bring this home.

— Mayor Bill de Blasio (@NYCMayor) June 16, 2019
And the Manhattan and Albany County district attorneys co-authored an op-ed calling leaders to "correct staggering inequities and promote public safety by passing" legalization.
DA Vance, @AlbanyCountyDA: "In the final days of session, Gov. Cuomo and state legislators must correct staggering inequities and promote public safety by passing the Marijuana Revenue and Taxation Act." #MarijuanaJustice ⚖️ @DrugPolicyOrg https://t.co/ESuMjAR03q

— Cyrus Vance, Jr. (@ManhattanDA) June 14, 2019
The Buffalo News reported on Sunday afternoon that there were still a number of outstanding issues left to be settled between lawmakers, including whether or not home cultivation of cannabis would be allowed, how tax revenue would be allocated and whether localities would have to proactively opt in to allowing marijuana businesses or if there would instead be an opt out provision for those wanting to ban cannabis commerce.
Marijuana Update: Talks continue in Albany at this hour, with one insider describing it's chances as "50/50."
At issue is where the revenue from legalization would go.
Source says @NYGovCuomo and legislature disagree on who is most in need.
Others say Cuomo wants his bill only.

— Zack Fink (@ZackFinkNews) June 17, 2019
The session ends on Wednesday, and so far no vote has been scheduled in either chamber.
Meanwhile, lawmakers early on Monday morning filed what appears to be backup legislation to expand the decriminalization of marijuana and to provide a process to expunge or vacate prior cannabis convictions. And others support putting legalization on the ballot through a referendum that voters can decide on.
The situation is very fluid, and over the next few days advocates will be stepping up the push for action in Albany. On Sunday, they held a rally outside Cuomo's Manhattan office.
How many NY dads have been criminalized & separated from kids bc of broken pot laws?

We're outside @NYGovCuomo's office on Father's Day to demand action. One week left in session – #MarijuanaJustice now!! pic.twitter.com/KTuCHvIGsf

— VOCAL-NY (@VOCALNewYork) June 16, 2019
Bill Allowing Interstate Marijuana Commerce Heads To Oregon Governor's Desk
This post has been updated to include the latest developments as well as comment from a number of elected officials.
Photo courtesy of Philip Steffan.
Texas Governor Signs Bill To Expand State's Medical Marijuana Program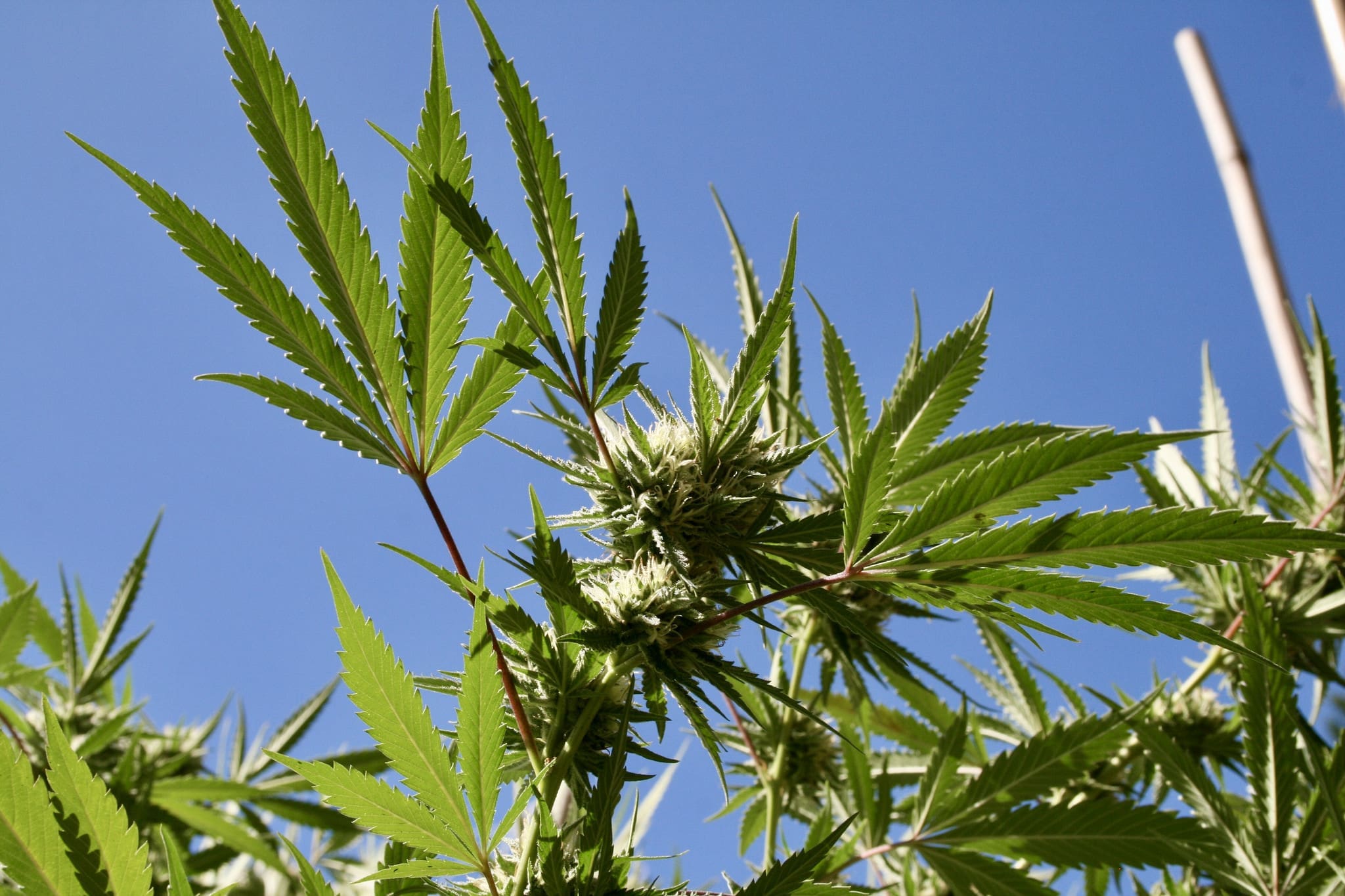 The governor of Texas signed a bill into law on Friday that significantly expands the state's medical cannabis program.
The legislation, which was overwhelmingly approved by lawmakers last month, adds multiple medical conditions to the list of disorders that qualify patients of low-THC marijuana. Currently only patients with intractable epilepsy qualify under the CBD-focused program.
New qualifying conditions include epilepsy, multiple sclerosis, terminal cancer, autism, spasticity and amyotrophic lateral sclerosis.
Gov. Greg Abbott (R) signed the bill with little fanfare.
Reform advocates said the legislation is a big step in the right direction, even though it doesn't go as far as they'd hoped. A 0.5 THC cap on marijuana products remained in the bill, for example, and a section that would have established a research program to study the therapeutic potential of cannabis was removed.
"Cannabis is effective medicine for many patients suffering from debilitating medical conditions," Heather Fazio, director of Texans for Responsible Marijuana Policy, told Marijuana Moment. "HB 3703 represents a positive step toward a functional medical cannabis program, but sadly, it still leaves behind millions of Texas families that could benefit from legal access."
Also this legislative session, the House of Representatives approved bills to more comprehensively expand the medical cannabis program and to decriminalize marijuana possession, but they died in the Senate.
Abbott signed a hemp legalization bill earlier this week.
Bill Allowing Interstate Marijuana Commerce Heads To Oregon Governor's Desk
Photo courtesy of Brian Shamblen.