Biden Won't End Marijuana-Related White House Firings Until Federal Legalization, Press Secretary Says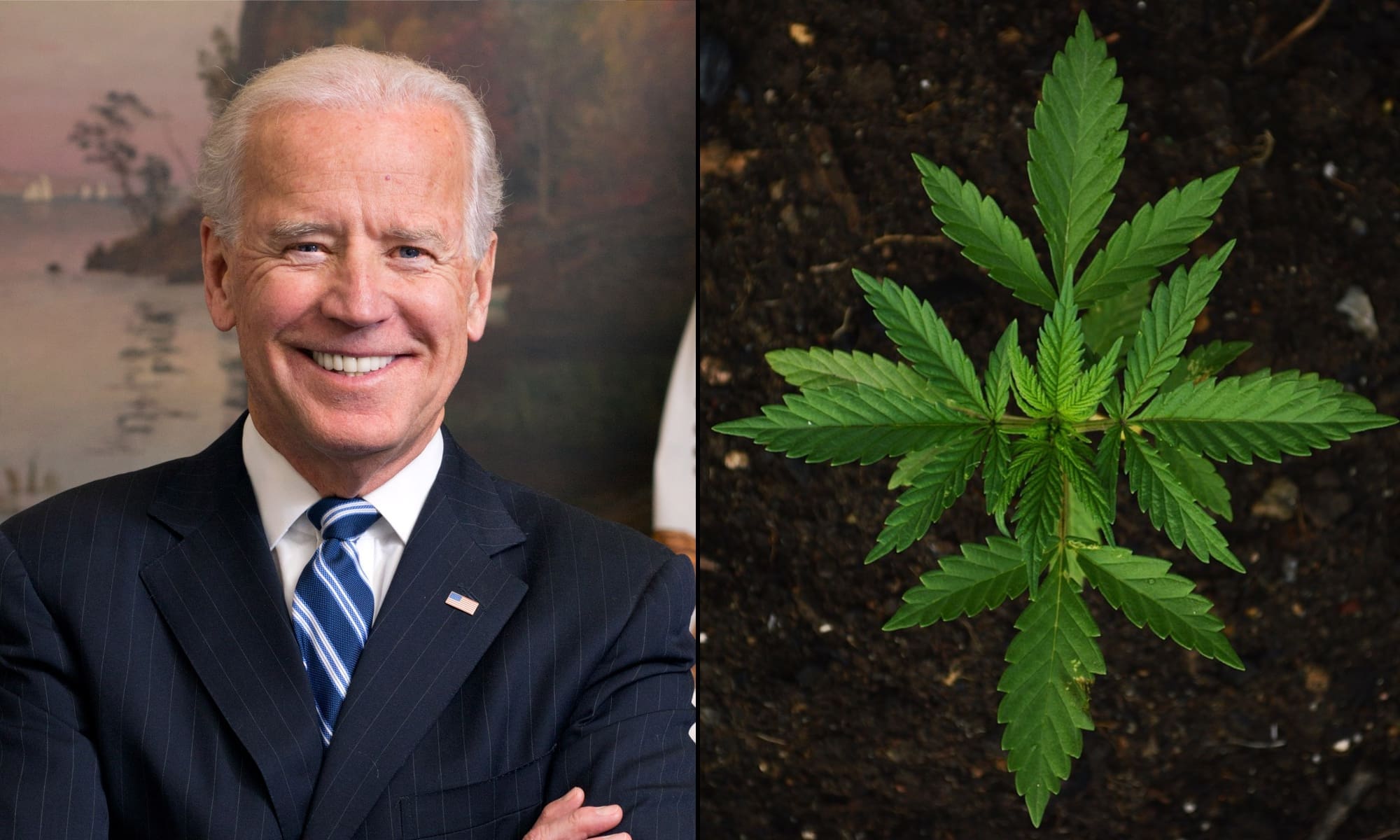 President Joe Biden could theoretically end the policy of firing White House staff over prior marijuana use himself, Press Secretary Jen Psaki said on Wednesday, but that's not happening as long as cannabis is federally illegal.
During a press briefing, Psaki was asked why the president would allow multiple people to be terminated for admitting to using marijuana in the past as part of their background check process, especially given that Vice President Kamala Harris joked about her own cannabis consumption during her 2020 presidential run.
"Let me first say that what we tried to do as an administration was work with the security service who actually makes these determinations about suitability for serving in government in the past," the press secretary replied. "I served in the Obama-Biden administration, the rules were actually far more stringent."
"It is still illegal federally" — Jen Psaki explains why past marijuana use resulted in a number of White House staffers losing their jobs pic.twitter.com/AkaoxqQKOC

— Aaron Rupar (@atrupar) March 24, 2021
"So that isn't about anyone's personal point of view—it's about working through the process, the history and modernizing and taking steps to address the fact that marijuana is legal in a number of states across the country," Psaki added. "It is still illegal federally."
She also said that some of the five people who were asked to resign because they were honest about using cannabis in the past also had "other security issues that were raised," though she did not offer specifics.
"That's an unfortunate conclusion, of course," she said. "But what we tried to do is enable additional members of the team who would not have been able to continue serving in past administrations to continue serving by updating our policy in coordination with the security service."
That policy is reported to involve granting waivers to workers who've consumed marijuana previously, but it didn't prevent the recently reported terminations. What's more, The Daily Beast reported that "dozens" of staff have been punished in some form over cannabis, which also included suspensions and requirements to enter a remote work program.
In a follow up question, Psaki was pressed on whether Biden could "unilaterally" stop people from being fired solely because of prior cannabis use. She responded that "I think if marijuana was federally legal, that might be a different circumstance, but I don't think I have any more on this for you."
In other words, it seems like it's going to be incumbent upon Congress to end cannabis prohibition in order for the administration to more holistically revise its employment policy with respect to marijuana.
The news of the firings has elicited bipartisan pushback, with Rep. David Joyce (R-OH) sending a letter to Biden on Monday condemning the actions and urging him to rehire those who were terminated just because they used to consume cannabis.
"Simply put, in a nation where the truth is considered malleable, we need to demonstrate to our young public servants that telling the truth is an honorable trait, not one to be punished," he wrote. "I respectfully request that your administration discontinue punishment of staff for being honest about their prior cannabis use and reinstate otherwise qualified individuals to their posts."
A separate letter from multiple lawmakers is expected to be delivered to the White House this week, seeking clarification on the administration's marijuana employment policy.
Rep. Earl Blumenauer (D-OR), a founding member of the CCC who is leading that letter, told Marijuana Moment last week that "we still have a very uneven response" to marijuana use in the federal government and he considered the administration's actions "antiquated" and inconsistent with the state-level reform movement.
It's not clear at this point whether forthcoming congressional legalization legislation would remove marijuana as a negative criteria in federal employment decisions, however, as a bill that the House passed last year maintained that cannabis could still be included in drug testing programs for federal workers.
Biden personally opposes adult-use legalization but has backed more modest reforms such as legalizing for medical use, expunging prior cannabis records, rescheduling marijuana and allowing states to set their own policies.
Outside of the White House, the Office of Personnel Management said in a recent memo distributed to federal agencies that admitting to past marijuana use should not automatically disqualify people from being employed in the federal government.
Legalizing Marijuana Is Cuomo's 2021 'Priority' For New York To Be 'Progressive Capital' Of U.S.