Congressional Committee Protects Medical Marijuana From Jeff Sessions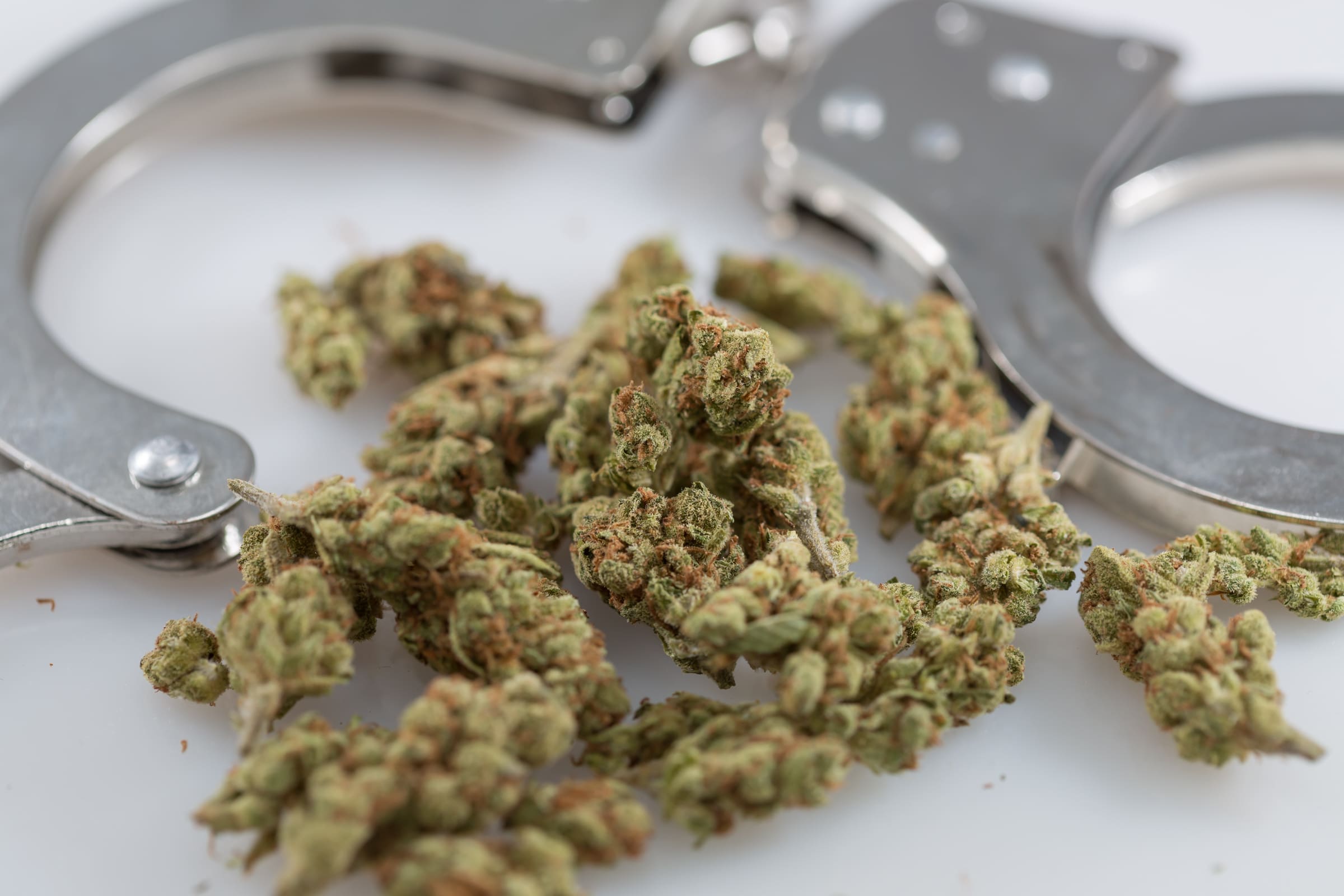 A powerful congressional panel voted on Thursday to continue shielding medical marijuana patients and providers who comply with state laws from prosecution by the federal government.
While the provision has been federal law since 2014, when it was first attached to legislation that funds the U.S. Department of Justice, its continuance has been in question because of recent efforts by Republican leadership to prevent votes on cannabis amendments.
But in a stunning bipartisan move, the House Appropriations Committee voted to add the provision as a rider to legislation funding U.S. Attorney General Jeff Session's department for Fiscal Year 2019.
The amendment was offered by Rep. David Joyce (R-OH).
"I'd be remiss if I did not point out that recent polling from just last month shows 92 percent of the American people support the use of medical marijuana," Joyce said in debate before the committee adopted his amendment by a voice vote. "In fact, even more voters from every political demographic oppose federal interference in state marijuana laws."
Historically, the measure has been approved on the House floor but, because Rules Committee Chairman Pete Sessions (R-TX) has effectively blocked floor votes on cannabis amendments for the last several years — most recently on Wednesday when his panel prevented three hemp measures from advancing —  supporters haven't gotten a chance to bring the medical marijuana measure before the full chamber since 2015, when it passed by a margin of 242-186.
Since then, the provision has been extended, mostly by default, through large-scale omnibus bills or short-term continuing resolutions that have largely kept federal spending policy riders frozen in place for the last few budget cycles.
But legalization supporters circumvented their Pete Sessions problem on Thursday by inserting the marijuana language into the funding bill at the earlier Appropriations panel stage, a move they previously haven't risked because members of Congress are seen as more likely to avoid bucking party leadership at the committee level when bills are being crafted.
"Congress still has a long way to go, but it's remarkable how far we've come," Rep. Earl Blumenauer (D-OR), who has played a leading role in pushing cannabis reform measures, said in a statement. "Today's vote is the latest example of the progress we've made. It's still not enough, especially with Jeff Sessions at the helm of the justice system. Congress must seize this moment and act to expand protections to adult use."
The growing number of states that are enacting medical cannabis laws in recent years means that far more members of Congress represent constituents who stand to be harmed by the spending riders' disappearance, however, so advocates felt comfortable placing the measure before the committee this year.
"Today's vote marks a victory for medical marijuana patients and another defeat for Attorney General Jeff Sessions and his prohibitionist agenda," Justin Strekal, political director for NORML, said in an interview. "Representative David Joyce has demonstrated to his colleagues that it is time for mainstream Republicans to embrace federalism and provide protections for state-approved marijuana programs."
Attorney General Jeff Sessions, who has no familial relation to the Rules Committee chairman of the same last name, asked congressional leadership to discontinue the provision in a 2017 letter, but lawmakers then extended it anyway as part of large-scale budget deals for the rest of that fiscal year and into FY 2018.
"I believe it would be unwise for Congress to restrict the discretion of the Department to fund particular prosecutions, particularly in the midst of an historic drug epidemic and potentially long-term uptick in violent crime," Sessions wrote at the time. "The Department must be in a position to use all laws available to combat the transnational drug organizations and dangerous drug traffickers who threaten American lives."
Now, the protections for state medical marijuana laws and the people and businesses who rely on them are pace to continue through 2019 as well. The rider does not protect broader state laws allowing recreational marijuana use and businesses.
Great news for states' rights and those suffering severe pain. @HouseAppropsGOP Fiscal Year 2019 Commerce, Justice and Science Appropriations Bill will include an amendment offered by myself protecting states' rights regarding the use of medical marijuana.

— Dave Joyce (@RepDaveJoyce) May 17, 2018
The Senate Appropriations Committee is expected to take up its version of the Justice Department legislation next month. That panel has easily approved the medical cannabis rider — and other marijuana provisions — in recent fiscal years, and is expected to do so again.
By taking the House committee route, led by Joyce, marijuana reform supporters also avoided the measure's long association with Rep. Dana Rohrabacher (R-CA), who has been its chief sponsor for years and who isn't a member of the Appropriations panel. The reputation of Rohrabacher, who is seen as one of the most pro-Russia members of Congress, has been damaged amid revelations about that country's interference in the 2016 U.S. presidential race
And his reelection this year, in a district that Hillary Clinton won, is uncertain.
Now, because the measure was successfully attached to the 2019 Justice Department bill by Joyce, it is the Ohio congressman's name — and not Rohrabacher's — that will likely appear at the top of congressional sign-on letters about it, probably making it more likely that fellow GOP members will more seriously consider supporting its extension.
For now, advocates are hopeful that Congress is getting the message that supporting marijuana law reform is good politics.
The Thursday vote "shows that protecting state medical marijuana programs from interference by the Department of Justice is no longer a controversial issue when members of Congress are given an opportunity to vote on this issue," said Michael Liszewski, a policy advisory at the Drug Policy Alliance. "The House Appropriations Committee stands with the 90 percent of Americans, including supermajorities of all Republicans and Democrats alike, who think Jeff Sessions and the Department of Justice have no business disrupting state medical marijuana programs. The only thing standing in the way of more comprehensive federal marijuana reform proposals is a small handful of committee leaders who are blocking these bills and amendments from moving forward."
And Don Murphy of the Marijuana Policy Project said the fact that no cannabis opponents demanded a roll call vote on the state protection measure is significant.
"Opponents clearly want to avoid being on the record voting against sick patients and states' rights, which explains why the committee held a voice vote," he said.
Separately during the Appropriations Committee's markup of the Commerce, Justice Science spending bill, Rep. Andy Harris (R-MD), an opponent of legalization, successfully offered an amendment urging the U.S. Drug Enforcement Administration to quickly process pending applications to cultivate marijuana to be used in scientific research.
As More States Legalize, DEA Chops Down Fewer Marijuana Plants, Federal Data Shows
The Drug Enforcement Administration (DEA) seized far fewer marijuana plants in 2018 compared to the previous year but made significantly more cannabis-related arrests, according to federal data released this month.
More than 2.8 million indoor and outdoor marijuana plants were seized last year as part of the DEA's Domestic Cannabis Eradication/Suppression Program. That marks a 17 percent decline from 2017 levels.
NORML first noted the DEA report, which also shows that marijuana-related arrests the agency was involved with increased by about 20 percent in a year. And while the overall number of plants that were seized dropped, DEA said that the value of the assets totaled about $52 million—more than twice as much as it reported the previous year.
State-level legalization efforts appear to have played a role in the declining number of plant seizures, particularly those cultivated outdoors. In the same year that retail cannabis sales started in California, DEA confiscated almost 40 percent fewer outdoor plants in the state compared to 2017.
That data point is consistent with recent research showing that legalization is associated with a decrease in the number of illicit cannabis grows in national forests, which are often targets for DEA enforcement action.
It's not clear why there was a significant uptick in marijuana-related arrests, but those increases generally did not occur in states where legal cannabis systems were recently implemented.
For example, arrests in Kansas, where marijuana is strictly prohibited, increased by more than 3,500 percent—from 15 to 544—from 2017 to 2018. Louisiana likewise experienced a 168 percent increase in cannabis arrests.
The data covers federal law enforcement actions and does not include those of local police agencies that did not partner with the agency.
Year-over-year decreases in cannabis seizures through DEA's eradication program have been viewed by advocates as evidence that state-level legalization systems effectively displace the illicit market, removing the incentive to illegally cultivate cannabis.
Similarly, a separate recent report from the U.S. Sentencing Commission showed that federal prosecutions for marijuana trafficking dropped precipitously in 2018—another sign demonstrating that state-level legalization is disrupting the illicit market, advocates argue.
NORML Deputy Director Paul Armentano told Marijuana Moment that "federal eradication programs are a holdover from a bygone era."
"At a time when roughly one-quarter of the country resides in a jurisdiction where adult marijuana use is legal, and when members of Congress are openly discussing removing cannabis from the federal Controlled Substances Act, it is time for these federal anti-marijuana efforts to be put out to pasture and for federal agencies to take positions that more closely comport with cannabis' rapidly changing cultural status in America," he said.
DEA has also faced criticism of its cannabis eradication efforts from a non-partisan federal watchdog agency last year for failing to adequately collect documentation from state and local law enforcement partners funded through the program.
The Government Accountability Office said in a report that DEA "has not clearly documented all of its program goals or developed performance measures to assess progress toward those goals."
At the same time that DEA is seizing fewer plants grown illicitly, it's also setting higher goals for federally authorized cannabis cultivation for research purposes. In 2019, the agency said it hoped to grow approximately 5,400 pounds of marijuana to meet research demand, which is more than double its quota for 2018.
Legalizing Marijuana Leads To Fewer Illegal Grow Sites In National Forests, Study Finds
Senate Schedules Hearing On Marijuana Business Banking Access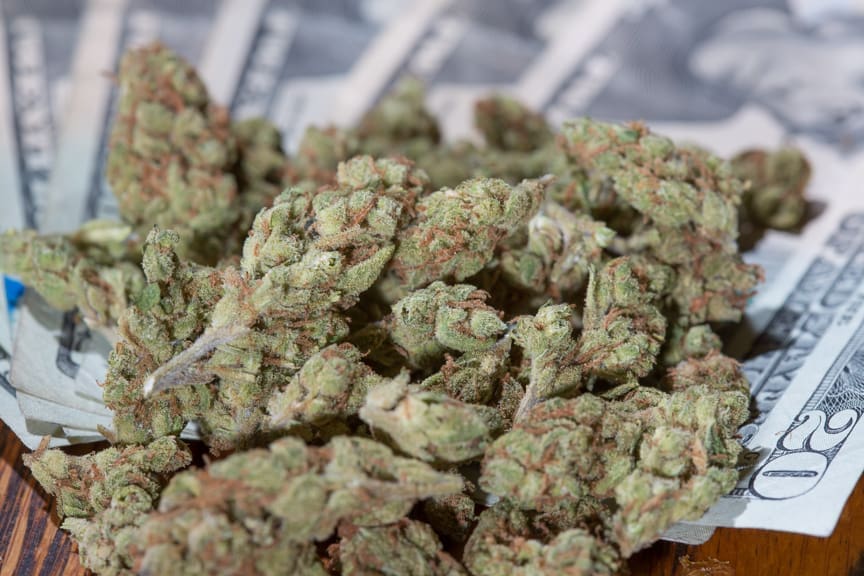 Congressman Files Marijuana Bill After Leaving Republican Party
In one of his first legislative acts since leaving the Republican Party earlier this month amid a feud with the president, Rep. Justin Amash (I-MI) filed a bill on Monday that would let states set their own marijuana policies without federal interference.
If that sounds familiar, it's because bipartisan legislation that would accomplish the same goal has already been filed this Congress.
But unlike the nearly identical Strengthening the Tenth Amendment Through Entrusting States (STATES) Act, Amash's new bill excludes one provision that would require the Government Accountability Office (GAO) to study the effects of cannabis legalization on road safety and issue a report on its findings within a year of the law's enactment.
That language states that the GAO must study "traffic crashes, fatalities, and injuries" in legal cannabis states, actions taken by those states to "address marihuana-impaired driving," testing standards being used to detect impaired driving and federal initiatives "aiming to assist States that have legalized marihuana with traffic safety."
Given Amash's libertarian leanings, it stands to reason that he opposes spending government dollars to conduct the research and simply supports the broader states' rights intent of the original legislation.
That would also put him at odds with social justice advocates who feel that the STATES Act itself doesn't go far enough and are pushing for more comprehensive legislation that includes additional provisions addressing social equity and restorative justice for people harmed by drug law enforcement.
Members of the House Judiciary Crime, Terrorism and Homeland Security Subcommittee heard that debate play out during a historic hearing on ending federal marijuana prohibition last week.
A newly formed coalition of civil rights and drug reform organizations, including the ACLU, is also insisting on passing wide-ranging legislation to deschedule cannabis entirely that also invests in communities that have been disproportionately impacted by prohibition.
Amash is a long-standing critic of the war on drugs and earlier this year signed on as a cosponsor of a separate bill that would federally deschedule marijuana. Rep. Tulsi Gabbard (D-HI), a 2020 Democratic presidential candidate, filed that legislation, which is also silent on social equity provisions.
Happy to cosponsor @TulsiGabbard's legislation to get the feds out of marijuana prohibition. https://t.co/uCyYF0Q79w

— Justin Amash (@justinamash) March 8, 2019
Gabbard also introduced a separate bill that would require the U.S. Department of Health and Human Services and other federal agencies to study the impacts of legalization. True to form, Amash declined to add his name to that measure as well.
Read the text of Amash's new cannabis bill below:
AMASH_038_xml by Marijuana Moment on Scribd
Former GOP Congressman Explains Why Broad Marijuana Reform Is Achievable In 2020
Photo courtesy of Kyle Jaeger.