Marijuana Got More Votes Than These Politicians In The Midterms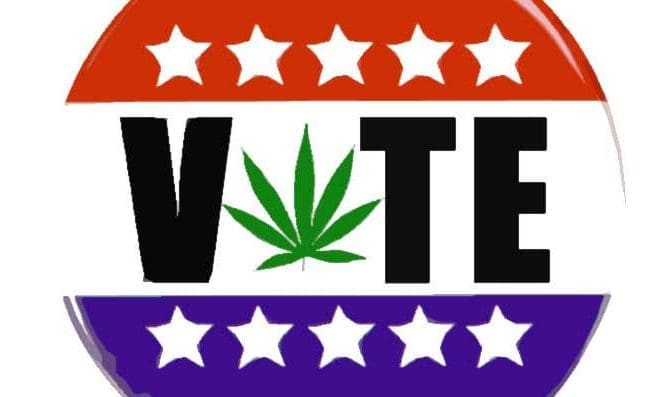 Marijuana initiatives passed in three out of the four states where they were put before voters on Tuesday. A new Marijuana Moment analysis shows that in many cases these cannabis proposals did better than other ballot measures or candidates for major office who appeared on the same ballot.
Michigan
In Michigan, 55.9 percent of voters approved the state's measure to legalize marijuana. That amounts to 2,339,672 votes.
Marijuana legalization got more votes than the winning candidate for governor, Gretchen Whitmer (D), who received 53.34 percent of the vote (2,256,700 votes). The measure also got more votes than incumbent U.S. Sen. Debbie Stabenow (D), who got 2,195,601 votes, or 52.2 percent. Obviously, legal marijuana also garnered more support than the Republican candidates who lost to Whitmer and Stabenow.
More people approved of cannabis than they did the winning attorney general candidate, Dana Nessel (D), who will need to carry out cannabis regulations—and potentially defend them from any federal interference. Losing AG candidate Tom Leonard (R), who opposed the initiative but said he would uphold it if elected, got 435,000 fewer votes than legal cannabis did.
Voter turnout in the state was up significantly from 2014. In the last two mid-term elections, about 3.2 million votes were cast. 4.3 million votes were reported in this year's election. That's about 55.4 percent of the voting age population, or 14 points higher than in 2014, and close to general election levels, which were 4.8 million votes in 2016.
The total votes on Proposal 1 (yes and no voters) were higher than the totals for either Proposal 2 (anti-gerrymandering) or Proposal 3 (electoral reforms) on the same ballot, though those proposals had more definitive "yes" votes, which implies that Michiganders overall had stronger opinions on marijuana than those other issues.
Top Five Counties for the Initiative (by percentage in favor):
| | | | |
| --- | --- | --- | --- |
| County | Yes | No | Percent Yes |
| Washtenaw | 116,152 | 55,347 | 67.73% |
| Ingham | 76,683 | 41,783 | 64.73% |
| Wayne | 396,354 | 251,549 | 61.17% |
| Kalamazoo | 69,066 | 45,732 | 60.16% |
| Genesee | 98,617 | 68,828 | 58.90% |
| Oakland | 350,780 | 244,976 | 58.88% |
Missouri
In Missouri, where there were three competing medical marijuana initiatives on the ballot, only one passed, coming out far ahead of the other two proposals, which were largely opposed by activists in the cannabis reform movement.
The winning measure, Amendment 2 was approved by 66 percent of voters, or 1,572,592 votes.
The initiative got 824,615 more votes than competing cannabis measure Amendment 3 and 541,221 more than Proposition C, another medical marijuana proposal.
When compared to other issues on the ballot, the successful marijuana question got 113,016 more votes than Amendment 1 (redistricting and campaign finance reform), 84,224 more than Proposition B (minimum wage hike) and 470,762 more than Proposition D (a gas tax hike).
Amendment 2 also got 326,860 more votes than Josh Hawley, the Republican winner of the U.S. Senate race who defeated incumbent Claire McCaskill (D) by winning 51.4 percent of the vote.
Missouri had 57.9 percent turnout, blowing the 2014 midterm turnout of 35 percent out of the water.
Missouri counties where Amendment 2 did extra-well:
| | | | |
| --- | --- | --- | --- |
| County | Yes | No | Percent Yes |
| St. Louis City | 93,406 | 19,337 | 82.85% |
| Kansas City | 89,721 | 20,558 | 81.36% |
| Boone | 53,783 | 20,220 | 72.68% |
| Platte | 31,799 | 12,392 | 71.96% |
| Clay | 68,946 | 27,448 | 71.53% |
| Jackson | 104,724 | 44,270 | 70.29% |
| St. Louis | 309,789 | 131,991 | 70.12% |
North Dakota
A total of 329,086 people turned out to vote in North Dakota. While the measure to fully legalize cannabis lost, it garnered 131,585 votes, or 40.5 percent of the vote, and did better than losing candidates in several races.
Marijuana got more votes than congressional contender Mac Schneider (D), who got 113,891 votes, or 35.6 percent, secretary of state candidate Josh Boschee (D) who got 119,983 votes (39.2 percent) or attorney general candidate David Clark Thompson (D), who got 102,407 (32.2 percent).
In short, it seems that the state's voters favor legal marijuana more than they favor Democrats.
There were four counties where the measure did get a majority of votes. In Sioux county, 71 percent of voters (994) selected yes. In Rolette, 2,891 voted yes (58 percent) and in Benson, 1,153 supported the measure (51.3 percent). In Cass County, where Fargo is located, the measure passed by 50.8 percent. And in Grand Forks County, the measure outdid the state-wide percentage rate, with 46.7 percent of voters (12,976) approving the initiative.
Utah
In Utah, where there are still about 8 percent of precincts yet to be counted, Proposition 2 to legalize and regulate medical marijuana has so far received 493,060 votes, or 51.96 percent. Proposition 4, regarding independent redistricting, received 454,991 votes, or 38,069 fewer than Prop 2.
The cannabis measure received substantially more support than losing Democratic U.S. Senate candidate Jenny Wilson, who has tallied 288,488 votes, but far from winner Mitt Romney' s (R) 63 percent of the vote.
In a county-by-county breakdown, the number of people voting for Proposition 2 was greater than the number voting for the House of Representatives winner in several counties, though there is not yet data available showing how individual congressional districts voted on the medical cannabis measure.
Preliminary voter turnout in Utah was estimated at around 54.7 percent at 5 PM on election day, far surpassing the last mid-term turnout of 46.3 percent of registered voters.
Counties where the proposition performed exceptionally well:
| | | | |
| --- | --- | --- | --- |
| County | Yes | No | Percent Yes |
| Summit | 14,543 | 4,609 | 75.93% |
| Grand | 3,119 | 1,043 | 74.94% |
| Salt Lake | 228,672 | 126,505 | 64.38% |
| Carbon | 4,295 | 2,686 | 61.52% |
| Weber | 44,126 | 33,160 | 57.09% |
In all four states, more people voted for the marijuana initiatives than supported Democratic presidential candidate Hillary Clinton in 2016 (h/t Weedmaps). And Michigan's marijuana legalization ballot measure got more votes than President Trump did in the state that year.
This article was updated on November 14 to reflect new vote totals reported in Utah.
Photo courtesy of Democracy Chronicles.
Senate Schedules Hearing On Marijuana Business Banking Access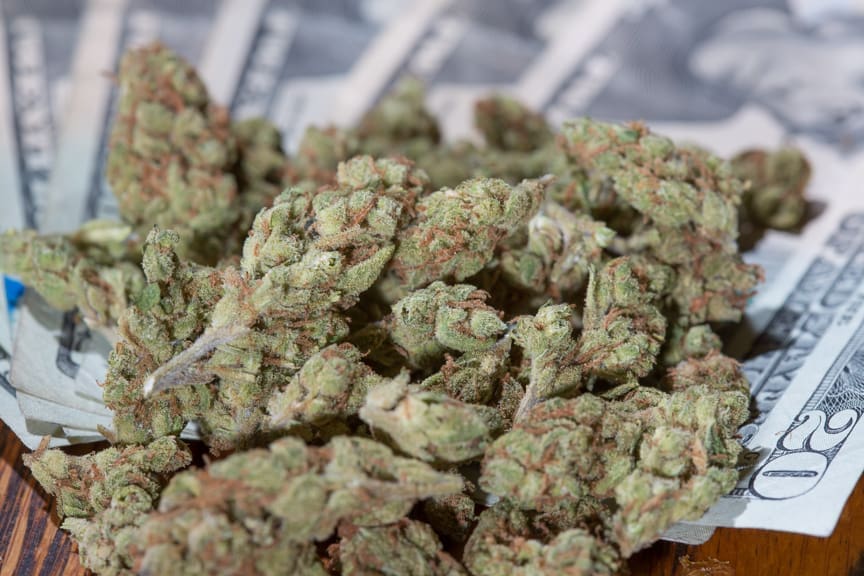 Congressman Files Marijuana Bill After Leaving Republican Party
In one of his first legislative acts since leaving the Republican Party earlier this month amid a feud with the president, Rep. Justin Amash (I-MI) filed a bill on Monday that would let states set their own marijuana policies without federal interference.
If that sounds familiar, it's because bipartisan legislation that would accomplish the same goal has already been filed this Congress.
But unlike the nearly identical Strengthening the Tenth Amendment Through Entrusting States (STATES) Act, Amash's new bill excludes one provision that would require the Government Accountability Office (GAO) to study the effects of cannabis legalization on road safety and issue a report on its findings within a year of the law's enactment.
That language states that the GAO must study "traffic crashes, fatalities, and injuries" in legal cannabis states, actions taken by those states to "address marihuana-impaired driving," testing standards being used to detect impaired driving and federal initiatives "aiming to assist States that have legalized marihuana with traffic safety."
Given Amash's libertarian leanings, it stands to reason that he opposes spending government dollars to conduct the research and simply supports the broader states' rights intent of the original legislation.
That would also put him at odds with social justice advocates who feel that the STATES Act itself doesn't go far enough and are pushing for more comprehensive legislation that includes additional provisions addressing social equity and restorative justice for people harmed by drug law enforcement.
Members of the House Judiciary Crime, Terrorism and Homeland Security Subcommittee heard that debate play out during a historic hearing on ending federal marijuana prohibition last week.
A newly formed coalition of civil rights and drug reform organizations, including the ACLU, is also insisting on passing wide-ranging legislation to deschedule cannabis entirely that also invests in communities that have been disproportionately impacted by prohibition.
Amash is a long-standing critic of the war on drugs and earlier this year signed on as a cosponsor of a separate bill that would federally deschedule marijuana. Rep. Tulsi Gabbard (D-HI), a 2020 Democratic presidential candidate, filed that legislation, which is also silent on social equity provisions.
Happy to cosponsor @TulsiGabbard's legislation to get the feds out of marijuana prohibition. https://t.co/uCyYF0Q79w

— Justin Amash (@justinamash) March 8, 2019
Gabbard also introduced a separate bill that would require the U.S. Department of Health and Human Services and other federal agencies to study the impacts of legalization. True to form, Amash declined to add his name to that measure as well.
Read the text of Amash's new cannabis bill below:
AMASH_038_xml by Marijuana Moment on Scribd
Former GOP Congressman Explains Why Broad Marijuana Reform Is Achievable In 2020
Photo courtesy of Kyle Jaeger.
Berkeley City Council Considers Decriminalizing Psychedelics This Week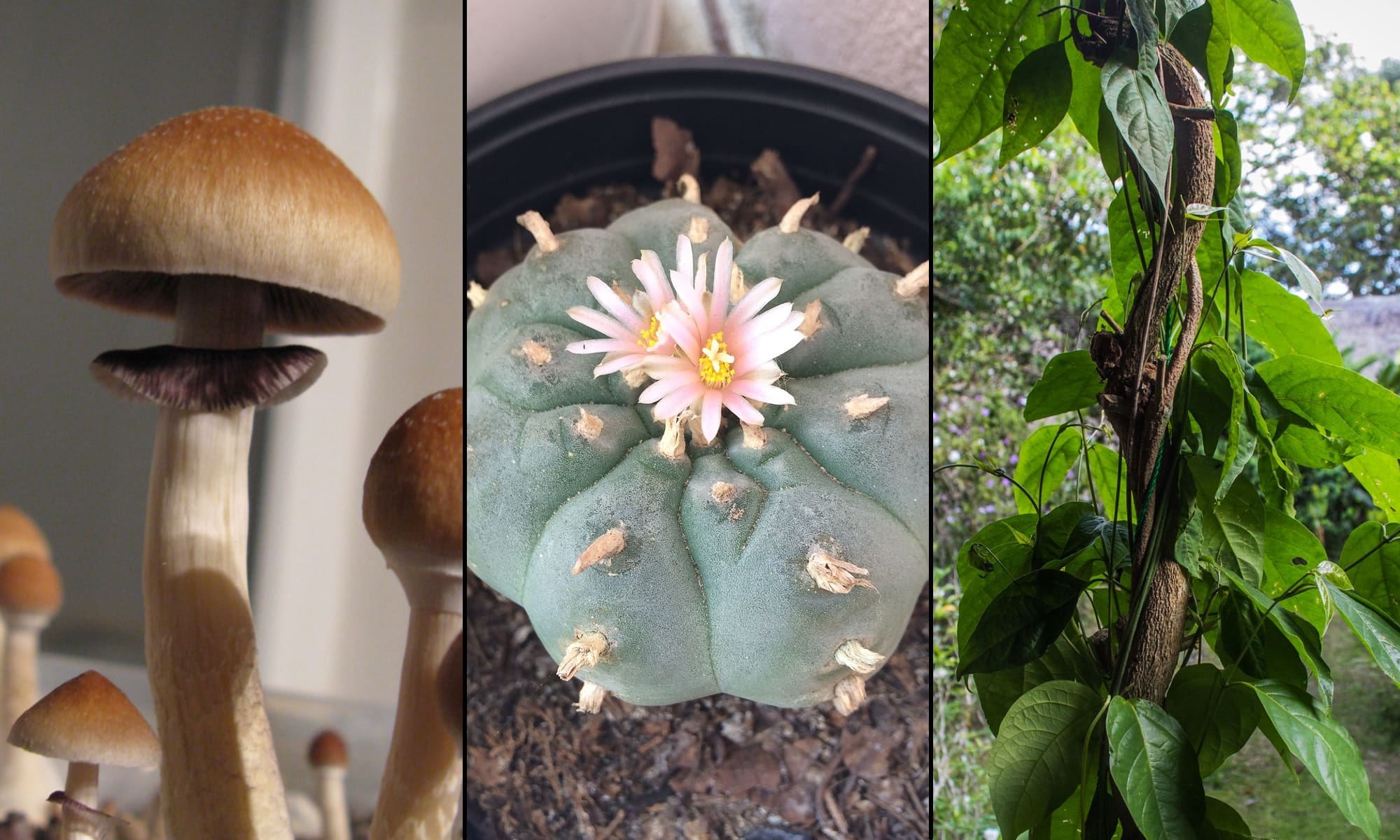 A resolution to decriminalize psilocybin and other psychedelics will go before a Berkeley, California City Council committee on Wednesday.
Decriminalize Nature, the group behind the measure, also led the charge to successfully get a measure decriminalizing entheogenic plants and fungi approved by the City Council in neighboring Oakland last month.
In Berkeley, the Public Safety Committee will discuss the proposal and can either decide to hold it for a future meeting or advance it to the full Council. The public is able to attend Wednesday's special meeting and share their perspective on the resolution, but Decriminalize Nature stressed in a tweet that this "is a small meeting, so you do NOT need to attend."
Is it time for #DecriminalizeNature #Berkeley? Agenda 4 at the public safety meeting this Wed. July 17, with the Decriminalize Nature team! This is a small meeting, so you do NOT need to attend. But if you live in Berkeley, write your City Council! https://t.co/gMSDkegMPU

— Decriminalize Nature (@DecrimNature) July 15, 2019
However, city residents are being encouraged to write to their Council members and urge them to vote in favor of the measure, which would codify that "no department, agency, board, commission, officer or employee of the city, including without limitation, Berkeley Police Department personnel, shall use any city funds or resources to assist in the enforcement of laws imposing criminal penalties for the use and possession of Entheogenic Plants by adults of at least 21 years of age."
The resolution defines the covered substances as "plants and natural sources such as mushrooms, cacti, iboga containing plants and/or extracted combinations of plants similar to ayahuasca; and limited to those containing the following types of compounds: indoleamines, tryptamines, phenethylamines."
Councilmembers Rigel Robinson and Cheryl Davila are sponsoring the resolution, which does not allow for commercial sales or manufacturing.
The lawmakers provided background information on the measure in a report to their colleagues and the mayor, describing the medical potential of various psychedelics as well as the success of decriminalization measures in Denver and Oakland.
"It is intended that this resolution empowers Berkeley residents to be able to grow their own entheogens, share them with their community, and choose the appropriate setting for their intentions instead of having to rely exclusively on the medical establishment, which is slow to adapt and difficult to navigate for many," they wrote.
While efforts to eliminate criminal penalties associated with psilocybin and other psychedelics have so far centered in jurisdictions that have historically embraced marijuana legalization and broader drug reform, the conversation around decriminalizing psychedelics is spreading nationally.
Shortly after Oakland approved its measure, Decriminalize Nature received inquiries from activities in cities from across the country. The group has kept track of each city where organizers are pursuing decriminalization.
Nature lovers are organizing coast to coast (and Hawaii)! Is your city on the map? Connect to join with your local community, or if you have the motivation to propose a similar initiative in your city/town/county, let's start growing! contact [email protected] #DNUSA pic.twitter.com/38UxLKK9RN

— Decriminalize Nature (@DecrimNature) July 2, 2019
On Monday, a conversation around changing laws governing psychedelics reared during a City Council meeting in Columbia, Missouri. One resident implored the body to take up a resolution to decriminalize the natural substances, pointing to their therapeutic benefits.
Councilmember Mike Trapp said that the student's proposal should be considered and that a government advisory board on public health should provide input on the medical potential of psychedelics, describing it as "very promising."
Hawaii Governor Vetoes Two Cannabis Bills While Letting Decriminalization Become Law
Photo elements courtesy of carlosemmaskype and Apollo.