West Virginia Congressional Candidate Running On Marijuana Gets Political Boost
A once-longshot bid for Congress by a West Virginia Democratic candidate who is campaigning on marijuana legalization is now looking like a possible upset, according to a new University of Virginia Center for Politics analysis.
Richard Ojeda, currently a West Virginia state senator and former U.S. Army paratrooper, is his party's nominee in this fall's election for the seat representing the state's 3rd Congressional District, which is being vacated by Congressman Evan Jenkins (R).
Ojeda, who was the chief sponsor of the medical cannabis bill enacted in the state last year, earlier this year filed legislation that would legalize recreational marijuana in the historically conservative state. He's running against Republican state Delegate Carol Miller in a district that President Donald Trump won in 2016 by nearly 50 percentage points, with 75 percent of the vote.
At one time, Ojeda—who voted for Trump in the 2016 election, but has since become a vocal critic of the president—was seen as a longshot with little chance of flipping the seat to the Democrats. According to the Cook Political Report's ratings, the seat is one of the most conservative—and safely Republican—in the United States.
But in the most recent Sabato's Crystal Ball, a list of political predictions published Tuesday by the University of Virginia's Center for Politics, the likely outcome for Ojeda's race was changed from "leans Republican" to the closer "Toss-up" status.
Sabato's Crystal Ball (UVA project) just shifted Ojeda-Miller race from "leans Republican" to "toss-up"

— Jake Zuckerman (@jake_zuckerman) July 24, 2018
Ojeda's brightening chances are a demonstration that the definition of a "Democrat" is shifting—and also proof positive that a cannabis reform candidate can perform well in a conservative district.
Guess who's race just got moved from "Leaning R" to a TOSS UP? You guessed it! WV-3!!!! They said an R+23 would be impossible! Well….once again, we are proving them wrong.

— Richard N. Ojeda, II (@Ojeda4congress) July 24, 2018
Along with Ojeda's, the likely outcome of 16 other Congressional races was changed in Democrats' favor, according to the Center for Politics.
"[T]he Democrats now look like soft favorites to win a House majority with a little more than 100 days to go," Tuesday's analysis said, noting that Ojeda has become "something of a folk hero in Coal Country."
Along with his military background and bearing—he's muscular and tattooed, and has on at least one occasion been referred to as "JFK with a bench press"—the 47-year-old Ojeda made a name for himself earlier this year with his ardent support for striking West Virginia teachers.
But along with the disappearance of the coal mining that once defined the state, West Virginia has been hit harder than any other state by the country's ongoing opioid-overdose epidemic.
Consistent with research that shows opioid prescriptions and opiate-related overdoses decrease in areas where medical cannabis is legal, Ojeda has made marijuana legalization central to his campaign strategy.
"With a comprehensive approach to cannabis policy, we can put West Virginia on a path to a prosperous future and grow a new economy that will benefit the people of our state for generations to come," his campaign website says.
Military veterans like Ojeda have proven to be some of the most viable and most consistent advocates for medical marijuana access. Major veterans' advocacy groups like the American Legion have been pushing the US Department of Veterans Affairs to allow veterans to access cannabis through their government-provided benefits.
Other longtime conservative lawmakers who have consistently opposed marijuana-policy reform are also seeing their grasps on power weaken. The reelection effort of U.S. Rep. Pete Sessions, a Republican who represents suburban Dallas and has reliably sabotaged cannabis-reform legislation as chairman of the House Rules Committee, was moved to "toss-up" status last month by Cook.
Analysis: GOP Congress Has Blocked Dozens Of Marijuana Amendments
Photo courtesy of Will Price // Ojeda for Congress.
Trump Grants Clemency To Marijuana Prisoners On Last Day In Office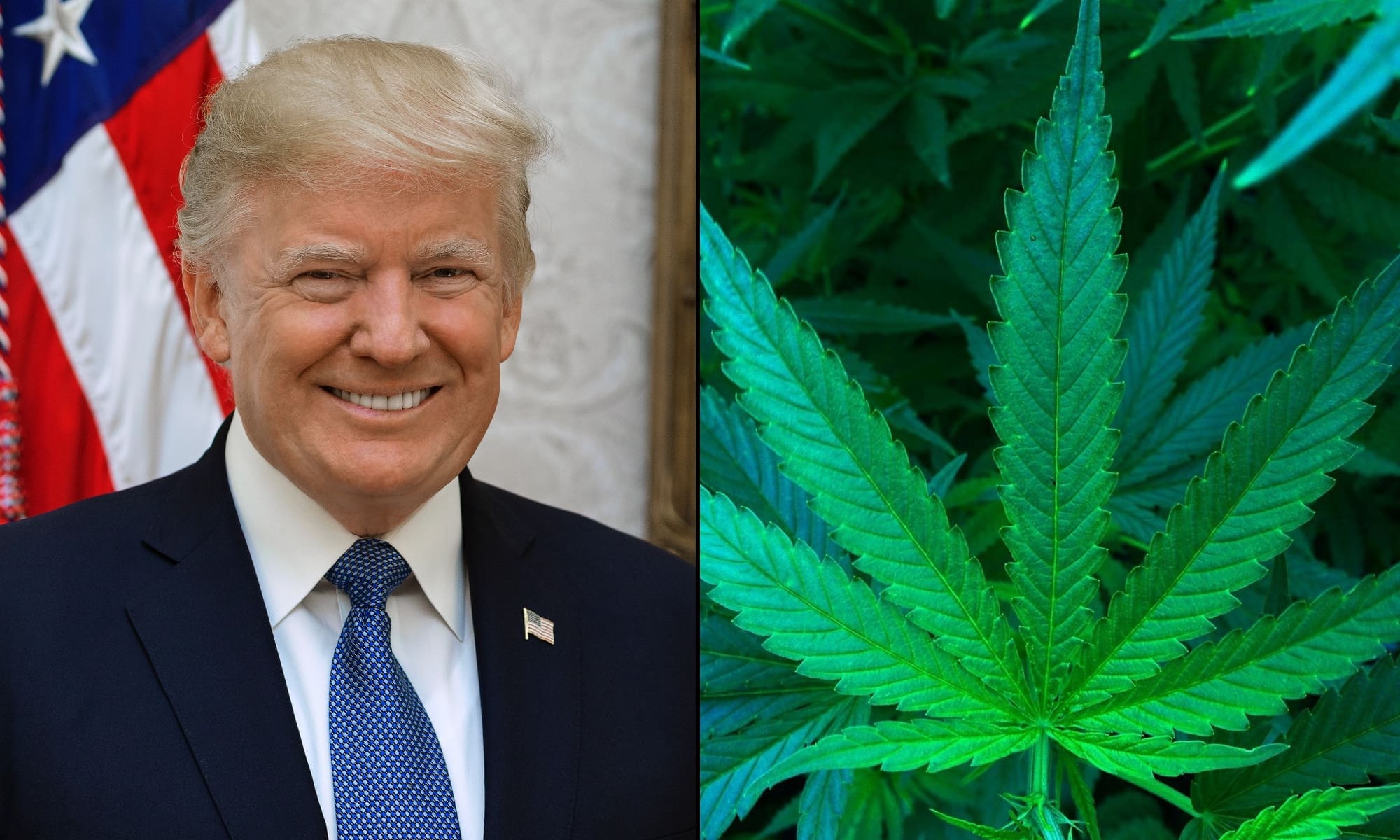 As one of his final acts in the White House, President Trump on Wednesday announced that he has granted clemency to dozens more people with marijuana and drug convictions.
The latest batch of pardons and commutations is the product of a push from advocates, celebrities and even some Republican lawmakers, who coordinated with White House staff over the course of Trump's administration.
In a letter sent to the president in November, the coalition noted the president's comments supporting bipartisan legislation to protect state cannabis programs from federal intervention and argued that congressional gridlock meant that those most harmed under federal prohibition would go without relief unless executive action was taken.
They also attached a list of people incarcerated in federal prison who they felt were most deserving of clemency—an addendum that was requested by the office of Trump senior adviser and son-in-law Jared Kushner. Now the White House has granted relief to several of those names.
One of the people on that list, Craig Cesal, was granted clemency for his cannabis conviction that landed him a life sentence.
"It feels like a new life, even though I don't even know the terms yet," Cesal, who received a call about the news on Tuesday evening from Ivanka Trump, the president's daughter, told Marijuana Moment. "Just to know that I won't have to go back to the prison after COVID abates is a huge relief."
Cesal was released to home confinement in June.
"Many, many marijuana activists have worked for years to make this happen for me, with the Last Prisoner Project helping recently with my reintegration into society," he said. "My release and my clemency is due solely to the efforts of many marijuana activist groups, and I thank each and every one of them."
Another recipient of the presidential action is Michael Pelletier, who has served 14 years of a life sentence over a federal marijuana conviction. He's been a paraplegic since age 11 and is currently 64.
Weldon Angelos, an activist who received a presidential pardon for a federal marijuana conviction last month and has been involved in the White House talks about further clemency, told Marijuana Moment that he's been encouraged by the progress that advocates have been able to make.
However, one person he fought especially hard for—Luke Scarmazzo, who was sentenced to 22 years in federal prison for operating a state-legal medical cannabis business in California—did not make Wednesday's clemency list. Angelos said it's possible he was passed up at the last minute, or that he will be granted relief in another round of clemency on Wednesday.
Although Trump would need to sign any grant of relief prior to the end of his term at noon, there is no requirement in federal law that it be publicly announced by that time in order to take effect.
"He was following state law—and they used his case to send the message," Angelos said, of Scarmazzo. "He got charged under a kingpin statute, as though he was a cartel member, rather than providing medicinal cannabis for people that needed it."
In all, 12 people with marijuana-related convictions were included in the latest round of clemency actions, and more than two dozen others with other drug offenses on their records were also granted pardons or commutations.
Of course, while Trump campaigned during his reelection bid as the criminal justice reform candidate, certain administrative actions have raised questions about that—such as the revival of federal executions for people on death row. He hasn't done anything to proactively promote marijuana policy reform either, and has taken a number of hostile budget actions related to cannabis while also hiring several key officials who hold anti-legalization views.
Asked what message he felt resonated with the White House when it came to presidential clemency for nonviolent drug offenders, Angelos said he thinks Trump "is not a typical politician, and so he doesn't make the same political calculations as other presidents."
"I think Trump was also very skeptical of the government," he said, as well as the criminal proceedings that land people in prison for lengthy sentences over minor crimes.
As with his last batch of pardons and commutations, it's possible that these particular actions for people with drug-related convictions will be overshadowed by the slew of other clemency decisions that are rolling out, such as one for former Trump advisor Steve Bannon.
And at the same time that Angelos was pardoned last month, Trump gave clemency to allies and controversial figures such as Roger Stone, Paul Manafort, former Republican members of Congress and the team of four private military contractors convicted of killing 17 Iraqi civilians in the 2007 Nisour Square massacre.
But advocates—including Angelos and Alice Johnson, who also received a presidential commutation in 2018—are going to take their wins where they can get them.
Wednesday was "a day to honor mercy and justice, a day to celebrate the second chance given to many deserving individuals, and the families and communities who have been reunited with their loved ones," Johnson said in a press release.
"While we celebrate today, let us not forget we still have laws in place that put nonviolent people in prison for life and there remain thousands behind bars today, who have paid their debt to society and who deserve a second chance to return home," she added. "Today is just more fuel for the fire in my heart to continue to fight for those who have no voice."
The 2020 letter that informed some of the new cannabis-related clemency actions was supported by Republican state lawmakers from Kansas, Maine and Missouri, as well as a former U.S. attorney, actor Danny Trejo, the New Haven, Missouri police chief and former New Mexico governor and former presidential candidate Gary Johnson. They were joined by representatives of groups like #cut50, Marijuana Policy Project and Law Enforcement Action Partnership.
Activists are cautiously optimistic that between the new Democratic Senate and the incoming presidential administration, this trend of drug war relief will continue. Despite a history of championing punitive anti-drug legislation during his time as a senator, President-elect Joe Biden has called those efforts a mistake and now backs some modest marijuana reforms.
Read the full list of new marijuana-related pardons and commutations below:
Ferrell Damon Scott – President Trump commuted the sentence of Ferrell Damon Scott. This commutation is supported by former Acting United States Attorney Sam Sheldon, who prosecuted his case and wrote that he "… strongly does not believe that [Mr. Scott] deserves a mandatory life sentence." Ms. Alice Johnson, the CAN-DO Foundation, and numerous others also support clemency for Mr. Scott. Mr. Scott has served nearly 9 years of a life imprisonment sentence for possession with intent to distribute marijuana. Under today's sentencing guidelines, it is likely that Mr. Scott would not have received such a harsh sentence.
John Knock – President Trump commuted the sentence of John Knock. This commutation is supported by his family. Mr. Knock is a 73 year-old man, a first-time, non-violent marijuana only offender, who has served 24 years of a life sentence. Mr. Knock has an exemplary prison history, during which he completed college accounting classes and has had zero incident reports.
Anthony DeJohn – President Trump commuted the sentence of Anthony DeJohn. Mr. DeJohn has served more than 13 years of a life sentence for conspiracy to distribute marijuana. Mr. DeJohn has maintained a clear disciplinary record and has been recognized for his outstanding work ethic while incarcerated. Mr. DeJohn has employment and housing available to him upon release.
Corvain Cooper – President Trump commuted the sentence of Mr. Corvain Cooper. Mr. Cooper is a 41 year-old father of two girls who has served more than 7 years of a life sentence for his non-violent participation in a conspiracy to distribute marijuana.
Way Quoe Long – President Trump commuted the sentence of Way Quoe Long. Mr. Long is a 58 year-old who has served nearly half of a 50-year sentence for a non-violent conviction for conspiracy to manufacture and distribute marijuana. Mr. Long has spent his incarceration striving to better himself through English proficiency classes and by obtaining his GED. Upon release, Mr. Long will reunite with his family and will be strongly supported as he integrates back into the community.
Michael Pelletier – President Trump commuted the sentence of Michael Pelletier. Mr. Pelletier is a 64 year-old who has served 12 years of a 30 year sentence for conspiracy to distribute marijuana. Mr. Pelletier has maintained a clear disciplinary record, has thrived as an artist working with oil paints on canvas, and has taken several courses to perfect his skill while incarcerated. Upon his release, Mr. Pelletier will have a meaningful place of employment and housing with his brother.
Craig Cesal – President Trump commuted the sentence of Craig Cesal. Mr. Cesal is a father of two, one of whom unfortunately passed away while he was serving his life sentence for conspiracy to distribute marijuana. Mr. Cesal has had an exemplary disciplinary record and has become a paralegal assistant and a Eucharistic Minister in the Catholic Church to assist and guide other prisoners. Upon his release, Mr. Cesal looks forward to reintegrating back into society and to contributing to his community while living with his daughter with whom he has remained close. Mr. Cesal hopes to be a part of her upcoming wedding.
Brian Simmons – President Trump commuted the sentence of Brian Simmons. Mr. Simmons has served 5 years of a 15 year sentence for a non-violent conspiracy to manufacture and distribute marijuana. Mr. Simmons has had an exemplary prison record and upon release will have strong support from his fiancée and his community.
James Romans – President Trump commuted the sentence of James Romans. Mr. Romans is a father and a grandfather who received a life sentence without parole for his involvement in a conspiracy to distribute marijuana. Mr. Romans has had an exemplary disciplinary record for the more than 10 years he has served, and has completed a long list of courses. He has already secured job opportunities that will help him successfully re-enter society.
Jonathon Braun – President Trump commuted the sentence of Jonathan Braun. Mr. Braun has served 5 years of a 10-year sentence for conspiracy to import marijuana and to commit money laundering. Upon his release, Mr. Braun will seek employment to support his wife and children.
Noah Kleinman – President Trump commuted the sentence of Noah Kleinman. Mr. Kleinman is a 45-year old father of two children. The mother of his children unfortunately passed away during Mr. Kleinman's incarceration. Mr. Kleinman has served 6 years of a nearly 20 year sentence for a non-violent crime to distribute marijuana. Mr. Kleinman has had an exemplary prison history and has worked to remain close to his children and his father. Upon release, he looks forward to living with his father, working for the family business, and caring for his children.
Lynn Barney – President Trump granted a full pardon to Lynn Barney. This pardon is supported by Senator Mike Lee, as well as numerous notable members of the Utah business community. Mr. Barney was sentenced to 35 months in prison for possessing a firearm as a previously convicted felon, after having previously been convicted for distributing a small amount of marijuana. Since his release from prison, Mr. Barney has been a model citizen and has devoted himself to his work and children. He is described by his employer as an exceedingly hard worker and a role model to other employees.
Biden Taps Marijuana Legalization Supporter To Lead Democratic National Committee
USDA Appoints Another Hemp Executive To Trade Advisory Committee
Another hemp industry executive has been appointed to a federal advisory committee under the U.S. Department of Agriculture (USDA) and U.S. Trade Representative (USTR).
Patrick Atagi, chairman of the board at the National Industrial Hemp Council (NIHC), will serve as a member of USDA's Agricultural Technical Advisory Committee for Trade in Tobacco, Cotton and Peanuts, the organization announced on Friday.
He's the second member of NIHC to join a USDA and USTR advisory panel. Kevin Latner, vice president of marketing for the group, was appointed to the Agricultural Technical Advisory Committee for Trade in Processed Foods in July.
In their federal advisory roles, the NIHC officials will focus on advocating for trade policies that benefit the burgeoning hemp market.
"I want to thank outgoing USDA Secretary Sonny Perdue for his confidence and look to working with Biden Administration Secretary-designate Tom Vilsack and USTR-designate Katherine Tai," Atagi said in a press release. "It's an honor to be asked to serve and I look forward to representing the hemp industry."
These appointments come at a pivotal time, as USDA just last week released its final rule setting out the federal regulations for hemp that will take effect in March. With two industry experts advising the federal agency, they could bring unique insights that further promote market growth.
Early versions of the agency's proposed regulations were met with mixed reviews from industry stakeholders. While many appreciated USDA's efforts to stand up the market, there was widespread criticism from businesses and lawmakers over certain provisions viewed as excessively restrictive such as testing requirements and THC limits.
The final rule doesn't include everything stakeholders sought, but there were some modifications made throughout the process, including adding flexibility in THC testing and extending the sampling window.
These aren't necessarily areas where the NIHC appointees will be directly involved, but they could help inform regulations from a trade perspective.
Under a trade deal signed last year, China will be required to buy a lot more hemp from the U.S.
Even as USDA crafted its rules and built up these advisory committees, it has spent past months reviewing and approving numerous state and tribal regulatory proposals—most recently for Rhode Island.
Biden Transition Team Highlights Top Health Pick's Medical Marijuana Work
Biden Transition Team Highlights Top Health Pick's Medical Marijuana Work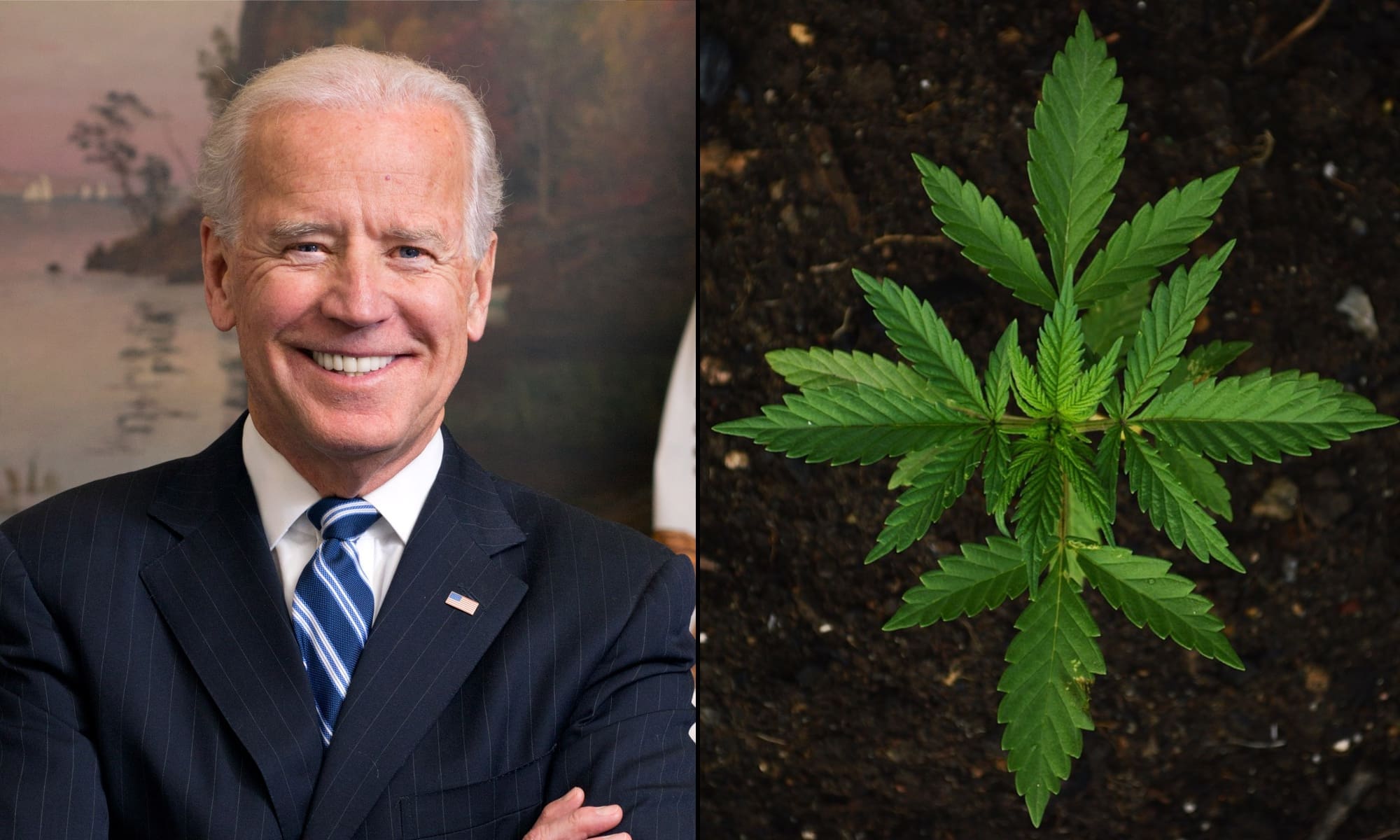 President-elect Joe Biden's new pick for a leading role in the U.S. Department of Health and Human Services (HHS) is a strong ally of the medical marijuana community—the latest pro-reform selection to be named in recent weeks.
Rachel Levine, who currently serves as Pennsylvania's health secretary, is being nominated for assistant secretary of HHS. And the Biden transition team isn't shying away from her connection to medical cannabis, noting her expertise on the topic in a press release on Tuesday.
"In addition to her recent posts, Dr. Levine is also an accomplished regional and international speaker, and author on the opioid crisis, medical marijuana, adolescent medicine, eating disorders, and LGBTQ+ medicine," Levine's official biography states.
Of course, the president-elect is in favor medical cannabis, in addition to a number of other more modest reform proposals such as rescheduling, decriminalizing possession, expunging prior marijuana records and letting states set their own policies. But given his ongoing opposition to adult-use legalization, the cannabis mention on his site is noteworthy.
Pennsylvania Gov. Tom Wolf (D) reacted to Biden's selection by emphasizing Levine's cannabis work, noting that during her time in the state's health department, she "was instrumental in establishing the state's medical marijuana program, bringing national awareness to opioid use disorder, and highlighting and promoting the need for adequate medical care and access for the LGBTQ community."
Michael Bronstein, president of the American Trade Association for Cannabis & Hemp, similarly said in a press release that Levine "is a trailblazer who successfully guided the implementation of Pennsylvania's medical marijuana program."
"Under Dr. Levine's leadership, the program expanded qualifying conditions based on science, added flower to help meet patient needs, and stood up a first in the nation marijuana research program," he said. "Pennsylvania is now one of the quickest growing and most consequential medical marijuana markets in the country in large part due to Dr. Levine's work."
In one of the more recent actions in her current role, the health department head oversaw temporary changes to the state's medical cannabis program in response to the coronavirus pandemic. That included eliminating restrictions on the number of patients a registered caregiver can work with.
"In the midst of COVID-19, we need to ensure medical marijuana patients have access to medication," she said in March. "We want to be sure cardholders in the medical marijuana program can receive medication for one of 23 serious medical conditions during this difficult time."
Levine, who would also be the first openly transgender Senate-confirmed federal official, would be serving in an agency that plays a significant role in setting federal marijuana policy. While the Justice Department broadly dictates marijuana's federal scheduling, a medical and scientific review by HHS is binding on the attorney general's subsequent classification decision.
Biden's pick to lead HHS, California Attorney General Xavier Becerra (D), is also amenable to reform.
The president-elect also recently nominated former South Carolina Democratic Party Chair Jaime Harrison to lead the Democratic National Committee—and he's a strong backer of full marijuana legalization.
Biden announced earlier this month that he wants Rhode Island Gov. Gina Raimondo (D) to run the Commerce Department. The governor came out in support of legalization in 2019, and she released a budget proposal last year that called for a state-run regulatory model for cannabis.
For attorney general, Biden is nominating Judge Merrick Garland, who has not been especially outspoken about his views on marijuana policy. While advocates expressed concern about his commentary in a 2012 federal appeals case on marijuana scheduling, he doesn't appear to have been publicly hostile to a policy change.
In other positive news for advocates, the president-elect is also set to nominate former prosecutor and civil rights activist Vanita Gupta as associate attorney general. She favors cannabis legalization and has strongly condemned harsh criminalization policies for non-violent drug offenses.
New York Governor Says Budget Uses Marijuana Revenue For Social Equity, With Details Forthcoming