West Virginia Congressional Candidate Running On Marijuana Gets Political Boost
A once-longshot bid for Congress by a West Virginia Democratic candidate who is campaigning on marijuana legalization is now looking like a possible upset, according to a new University of Virginia Center for Politics analysis.
Richard Ojeda, currently a West Virginia state senator and former U.S. Army paratrooper, is his party's nominee in this fall's election for the seat representing the state's 3rd Congressional District, which is being vacated by Congressman Evan Jenkins (R).
Ojeda, who was the chief sponsor of the medical cannabis bill enacted in the state last year, earlier this year filed legislation that would legalize recreational marijuana in the historically conservative state. He's running against Republican state Delegate Carol Miller in a district that President Donald Trump won in 2016 by nearly 50 percentage points, with 75 percent of the vote.
At one time, Ojeda—who voted for Trump in the 2016 election, but has since become a vocal critic of the president—was seen as a longshot with little chance of flipping the seat to the Democrats. According to the Cook Political Report's ratings, the seat is one of the most conservative—and safely Republican—in the United States.
But in the most recent Sabato's Crystal Ball, a list of political predictions published Tuesday by the University of Virginia's Center for Politics, the likely outcome for Ojeda's race was changed from "leans Republican" to the closer "Toss-up" status.
Sabato's Crystal Ball (UVA project) just shifted Ojeda-Miller race from "leans Republican" to "toss-up"

— Jake Zuckerman (@jake_zuckerman) July 24, 2018
Ojeda's brightening chances are a demonstration that the definition of a "Democrat" is shifting—and also proof positive that a cannabis reform candidate can perform well in a conservative district.
Guess who's race just got moved from "Leaning R" to a TOSS UP? You guessed it! WV-3!!!! They said an R+23 would be impossible! Well….once again, we are proving them wrong.

— Richard N. Ojeda, II (@Ojeda4congress) July 24, 2018
Along with Ojeda's, the likely outcome of 16 other Congressional races was changed in Democrats' favor, according to the Center for Politics.
"[T]he Democrats now look like soft favorites to win a House majority with a little more than 100 days to go," Tuesday's analysis said, noting that Ojeda has become "something of a folk hero in Coal Country."
Along with his military background and bearing—he's muscular and tattooed, and has on at least one occasion been referred to as "JFK with a bench press"—the 47-year-old Ojeda made a name for himself earlier this year with his ardent support for striking West Virginia teachers.
But along with the disappearance of the coal mining that once defined the state, West Virginia has been hit harder than any other state by the country's ongoing opioid-overdose epidemic.
Consistent with research that shows opioid prescriptions and opiate-related overdoses decrease in areas where medical cannabis is legal, Ojeda has made marijuana legalization central to his campaign strategy.
"With a comprehensive approach to cannabis policy, we can put West Virginia on a path to a prosperous future and grow a new economy that will benefit the people of our state for generations to come," his campaign website says.
Military veterans like Ojeda have proven to be some of the most viable and most consistent advocates for medical marijuana access. Major veterans' advocacy groups like the American Legion have been pushing the US Department of Veterans Affairs to allow veterans to access cannabis through their government-provided benefits.
Other longtime conservative lawmakers who have consistently opposed marijuana-policy reform are also seeing their grasps on power weaken. The reelection effort of U.S. Rep. Pete Sessions, a Republican who represents suburban Dallas and has reliably sabotaged cannabis-reform legislation as chairman of the House Rules Committee, was moved to "toss-up" status last month by Cook.
Analysis: GOP Congress Has Blocked Dozens Of Marijuana Amendments
Photo courtesy of Will Price // Ojeda for Congress.
Watch: Senator's Spot-On Impression Of Mitch McConnell Talking About Marijuana
Senate Majority Leader Mitch McConnell (R-KY) was apparently taken aback when he heard that the red state of Utah is likely to legalize medical marijuana in November.
Sen. Cory Gardner (R-CO) said in an interview on Wednesday that the exchange took place during  Senate's tax reform debate earlier this year, and he executed a pretty uncanny impression of McConnell in the retelling.
Asked by Capitol Hill newspaper Roll Call to share his favorite story about McConnell, Gardner said the two struck up a conversation on the Senate floor about marijuana and small business tax issues.
At the time, the Colorado senator was pushing an amendment to undo the provision in federal tax law known as 280E that prevents marijuana businesses from writing normal expenses off of their returns.
Gardner pressed McConnell on the issue, telling him that "47-plus states have legalized some form of marijuana, medical marijuana, CBD… Even Utah is most likely gonna legalize medical marijuana this year."
"And McConnell looks at me and he goes, 'Utah?' And just this terrified look. Right as he says that, [Sen. Orrin Hatch (R-UT)] walks up, and Mitch looks at Orrin, and he says, 'Orrin, is Utah really gonna legalize marijuana?'"
Then, looking at his feet, hands folded, the Mormon senator from Utah deadpanned: "First tea, then coffee, and now this."
"It was just hysterical," Gardner said.
You can watch the full Roll Call interview here.
Though McConnell isn't quite the face of cannabis reform in Congress, he's taken a leadership role in the fight to legalize industrial hemp—successfully securing a provision to accomplish just that in the Senate-passed version of the Farm Bill, which is now being reconciled with a proposal from the House that contains no hemp language.
Gardner, meanwhile, has embraced reforms sought by the legal cannabis industry in the years since Colorado became the first state to end marijuana prohibition in 2012.
Win Or Lose At The Polls, Medical Marijuana Is Coming To Utah Under New Deal
Photo courtesy of RollCall.
Man Sends Marijuana Samples To Feds… To Make A Legal Point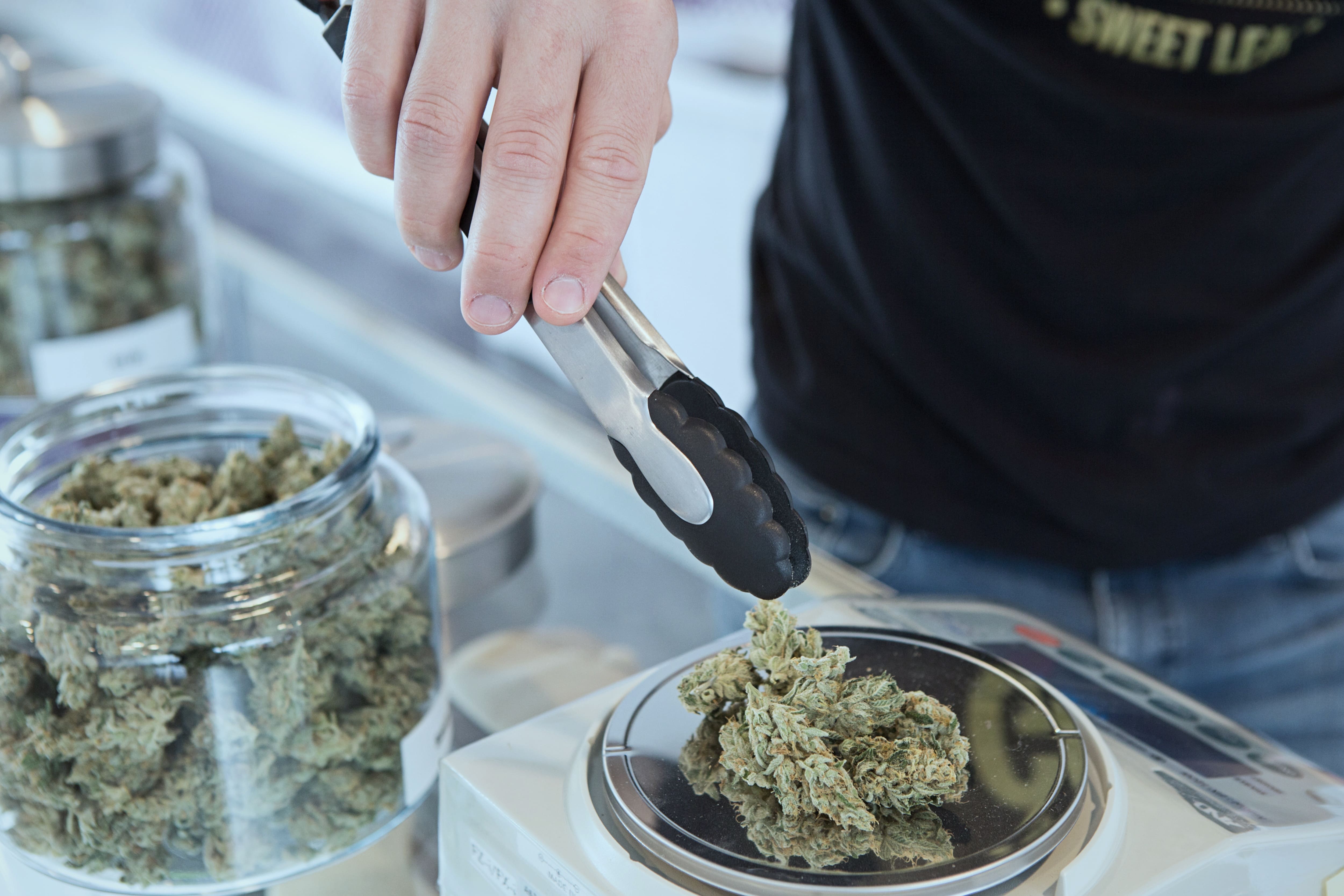 Mailing numerous cannabinoid samples to U.S. courts and the Department of Justice was a key part of one man's convoluted lawsuit strategy against the federal government that relied on an obscure Confederate-era statute, court filings show.
Checkmate, feds.
Oh, right. This requires some explanation. So, it's not entirely clear what the end-game in this case was meant to be, but the essential facts are as follows: a man named Jeffrey Nathan Schirripa filed suit in the U.S. Court of Federal Claims, alleging that the government failed to hold up its end of a contract that, in a roundabout way, he attempted to force upon it.
Schirripa first sent cannabinoid samples to the Justice Department and a U.S. district court in 2015 to lay the groundwork for a theoretical "contract" between himself and the government, according to the filings. But the court "dismissed the complaint for lack of subject-matter jurisdiction and for failure to state a claim upon which relief can be granted."
Then, in an apparent effort to "prove the existence" of a contract, Schirripa attached unspecified parts of marijuana to 18 copies of a confidential petition for rehearing this year. Schirripa seemed to believe that he was creating "subject matter jurisdiction," a necessary component of an implied unilateral contract that he said the government violated.
The court did not agree that unsolicited mailings of controlled substances constituted the relevant subject matter in an implied contract, though. On Monday, it filed this order:
"The Clerk of Court is directed to transmit these 18 documents to the U.S. Marshals Service for appropriate disposition or alternate action within the purview of the U.S. Department of Justice."
The judges explained that the specific U.S. statute that Schirripa used as the basis of his subject matter claim was enacted in 1861, and it was exclusively designed to "weaken the Confederate States by authorizing the President to seize property aiding the Confederacy in its insurrection." In other words, it didn't apply here.
In his petition for rehearing, Schirripa included a flow chart visualizing of his intended logic.
It starts with the fact that he sent prototypes of "neuroprotecting antioxidants" to members of the U.S. Court of Appeals for the Federal Circuit. Schirripa admits that sending the "gifted" substances directly violated the Controlled Substances Act. So far, so good.
But from there, the petitioner seems to suggest that in both possible scenarios he presents—that the law can be enforced against him for mailing a controlled substance or that it can't and so the cannabinoids are therefore "subject to prize/capture"—he's proven to be an "interested party," thereby validating his claim that the government breached an implied unilateral contract.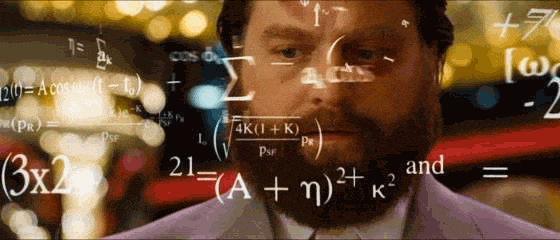 "I don't fully understand the Schirripa's flow chart, but it appears to be a boot-strap version a catch-22 for the court—the type of argument that you might figure out while high," Dennis Crouch, a law professor at the University of Missouri School of Law, wrote in a blog post about the case.
The court seemed to agree. The statutes upon which Schirripa rested his contract theory "have no relation to any contract theory or any government bid or procurement practice," the judges ruled in their denial of his rehearing. "The Court of Federal Claims thoroughly considered Mr. Schirripa's arguments and theories, and fully explained their inapplicability."
The appeals process might not have worked out, but it's hard to imagine that Schirripa will be totally deterred. This marks his third appeal on "related actions" since 2014, court documents show. The legal logic of an implied unilateral contract didn't hold up this time, but Schirripa—who has described himself as "the world's most qualified expert in the realm of Cannabinoid Reform"—seems to be nothing if not tenacious.
Thousands Respond To FDA's Marijuana Rescheduling Comment Request
Photo courtesy of Nicholas C. Morton.
Marijuana And Other Drugs Should Be Legalized, Likely Next House Judiciary Chair Says
A Democratic lawmaker who many political observers believe will likely be the next chairman of the powerful U.S. House Judiciary Committee implied in an interview on Wednesday that he supports legalizing other currently illicit drugs in addition to marijuana.
"From everything we have learned, people are going to do drugs. And certainly the softer drugs like marijuana, there's no good reason at all that they cannot be legalized and regulated properly," Rep. Jerrold Nadler (D-NY) said.
"The major effect of the war on drugs has been to fill our prisons with huge numbers of people to no great effect except to waste money and to ruin lives."
In the comments, which Nadler made during an interview with WNYC's Brian Lehrer Show, the congressman did not specify with substances he believes should be legalized, but his use of the pluralized phrase "softer drugs like marijuana" and the word "they" suggests his anti-prohibition views extend beyond just cannabis.
There is no precise definition of what constitutes a "soft drug" as compared to a "hard drug," but some analysts categorize substances like LSD, psilocybin and MDMA in the former category in light of their lack of addictive potential.
Nadler is currently the top ranking Democrat on the Judiciary Committee, which has oversight of the Drug Enforcement Administration and other federal law enforcement agencies involved in drug enforcement and prosecution. If Democrats take control of the House in the midterm elections, as many poll watchers predict, he would likely ascend to the panel's chairmanship and have the power to bring marijuana and other drug reform bills up for a vote.
Also in the radio interview, Nadler called the war on drugs an "abject failure" that is "not succeeding in reducing crime or doing anything else."
"We ought to look at drugs as a public health issue."
The comments came shortly after another key Democrat, Rep. Earl Blumenauer (D-OR), released an eight-page memo to fellow party members laying out a step-by-step strategy for how they can accomplish federal marijuana legalization in 2019 if they take control of one or both chambers of Congress. The plan includes a hearing on marijuana descheduling before the Judiciary Committee.
When it comes to marijuana, Nadler sees it as "far less damaging than nicotine to people's health and we should probably regulate it similarly," he said in the interview, adding that its current restrictive Schedule I status "doesn't make any sense."
Congressman Issues 'Blueprint To Legalize Marijuana' For Democratic House In 2019
Photo courtesy of David.