New Jersey Attorney General Tells Prosecutors To Drop Marijuana Cases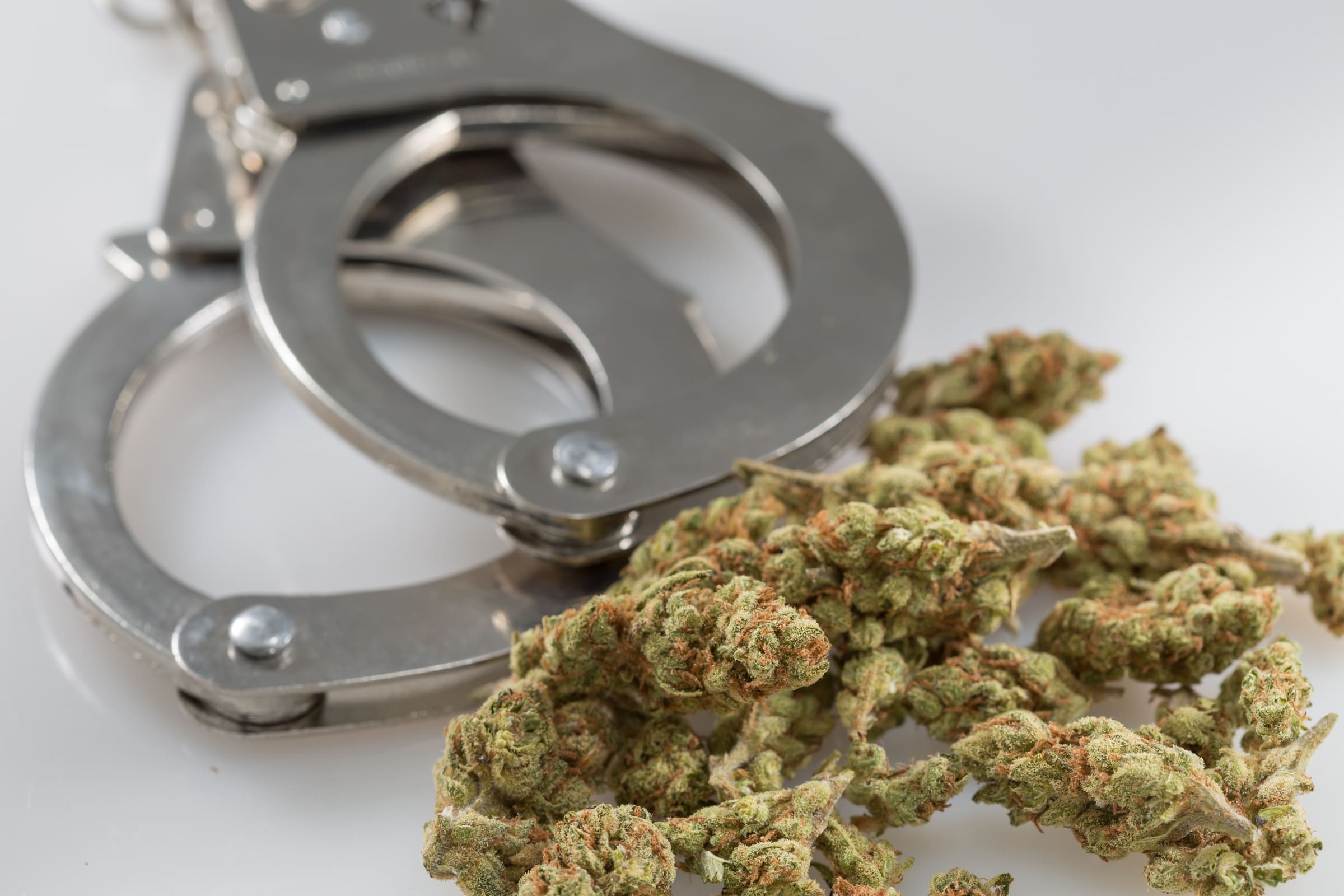 New Jersey's top law enforcement official has asked prosecutors to temporarily drop all cases involving marijuana while his office prepares to issue broader guidance on the state's cannabis policy.
The move comes just a week after the same official, Attorney General Gurbir Grewal, shot down a local attempt to effectively decriminalize marijuana in Jersey City. Grewal voided the policy change, arguing that a municipal prosecutor doesn't have the "legal authority" to decriminalize cannabis.
In his letter to Jacob Hudnut, the new municipal prosecutor of Jersey City, Grewal also lamented that his office wasn't involved in talks around decriminalization.
A.G. also says the city did not consult with him or with the county prosecutor pic.twitter.com/npC8bFx5yi

— Terrence T. McDonald (@terrencemcd) July 20, 2018
"Hudson County Prosecutor Esther Suarez and I are deeply committed to promoting criminal justice reform and addressing social issues in this State," he wrote. "That is why it is disappointing that you issued your memorandum without consulting either of us."
But now Grewal is calling on prosecutors throughout the state to "seek an adjournment until September 4, 2018, or later, of any matter involving a marijuana-related offense pending in municipal court." The directive, first reported by New Jersey Advance Media, takes effect immediately.
The attorney general's office released a statement about the policy change Tuesday. It noted that Grewal "decided to convene a working group that would study [prosecutorial discretion in marijuana cases] and advise him on a statewide directive that he would issue in August and that would provide clarification about municipal prosecutors' authority in these cases."
"He also agreed to ask that municipal prosecutors statewide adjourn all marijuana-related offenses in municipal court until September 4, 2018, in order to provide time to develop the guidance," the statement says.
What gives?
It's not entirely clear why the attorney general issued seemingly contradictory statements on state marijuana policy this month, but one theory concerns pending reform legislation to be considered in the state legislature.
A bill to fully legalize marijuana in New Jersey was delayed last month and is expected to be taken up in the coming months. New Jersey Governor Phil Murphy (D), who campaigned last year on ending cannabis prohibition, said on Tuesday that he was "not a big decriminalization fan." Instead, he's "all in" on cannabis legalization, arguing that the more modest policy change leaves the criminal marker intact without regulations that can protect consumers and generate revenue.
"Just as a general, conceptual matter, I'm not a big decriminalization fan," Murphy said. "On the surface, it is intoxicating—you think that it's a step in the right direction. It actually leaves the business in the hands of the bad guys, your kids are exposed, it's not regulated, it's not taxed."
It's possible that the attorney general is waiting to see how the measure plays out in the legislature before crafting more comprehensive guidance for municipal prosecutors with respect to marijuana.
While New Jersey has a limited medical cannabis program that Murphy has moved to expand since taking office in January, the state also has the second highest rate of marijuana arrests in the country. Only Wyoming has a higher arrest rate for cannabis-related offenses, NJ.com reported.
Jersey City Mayor Steven Fulop celebrated the news from the attorney general's office on Tuesday. In a tweet, he said that it was "[r]eally great NJ is moving in the right direction here."
Really great NJ is moving in the right direction here. I'm glad @JakeHudnut + JC started this convo on Thursday + the outcome is something that benefits more than just JC. We're lucky to have an Attorney General who thinks about social justice issues https://t.co/4ixb6oDJ39

— Steven Fulop (@StevenFulop) July 24, 2018
"I'm glad [Hudnut] + [Jersey City] started this convo on Thursday + the outcome is something that benefits more than just [Jersey City]," he wrote. "We're lucky to have an Attorney General who thinks about social justice issues."
That tweet comes days after Fulop reacted to news that the attorney general had voided the city prosecutor's decriminalization memorandum. At the time, Fulop said that while he has "great respect for the letter, we still legally disagree."
Fulop further disputed the notion that a municipal prosecutor couldn't unilaterally amend city policy when it comes to marijuana enforcement.
1/3 The letter is concerning after all the rhetoric in Trenton surrounding racial/social injustices, it's baffling why anyone would push rules that are counter to everything they have previously stated publicly. We respect the letter received but we also feel cont. https://t.co/we9TejCmRV

— Steven Fulop (@StevenFulop) July 20, 2018
"We know that court rules gives prosecutor the discretion to amend or dismiss charges as they see fit and decriminalization is the right thing to do as we shouldn't continue a policy of creating records and ruining a person's future over small quantities of marijuana," he wrote.