Joe Biden's Outdated Views On Marijuana Will Not Do Him Any Favors (Op-Ed)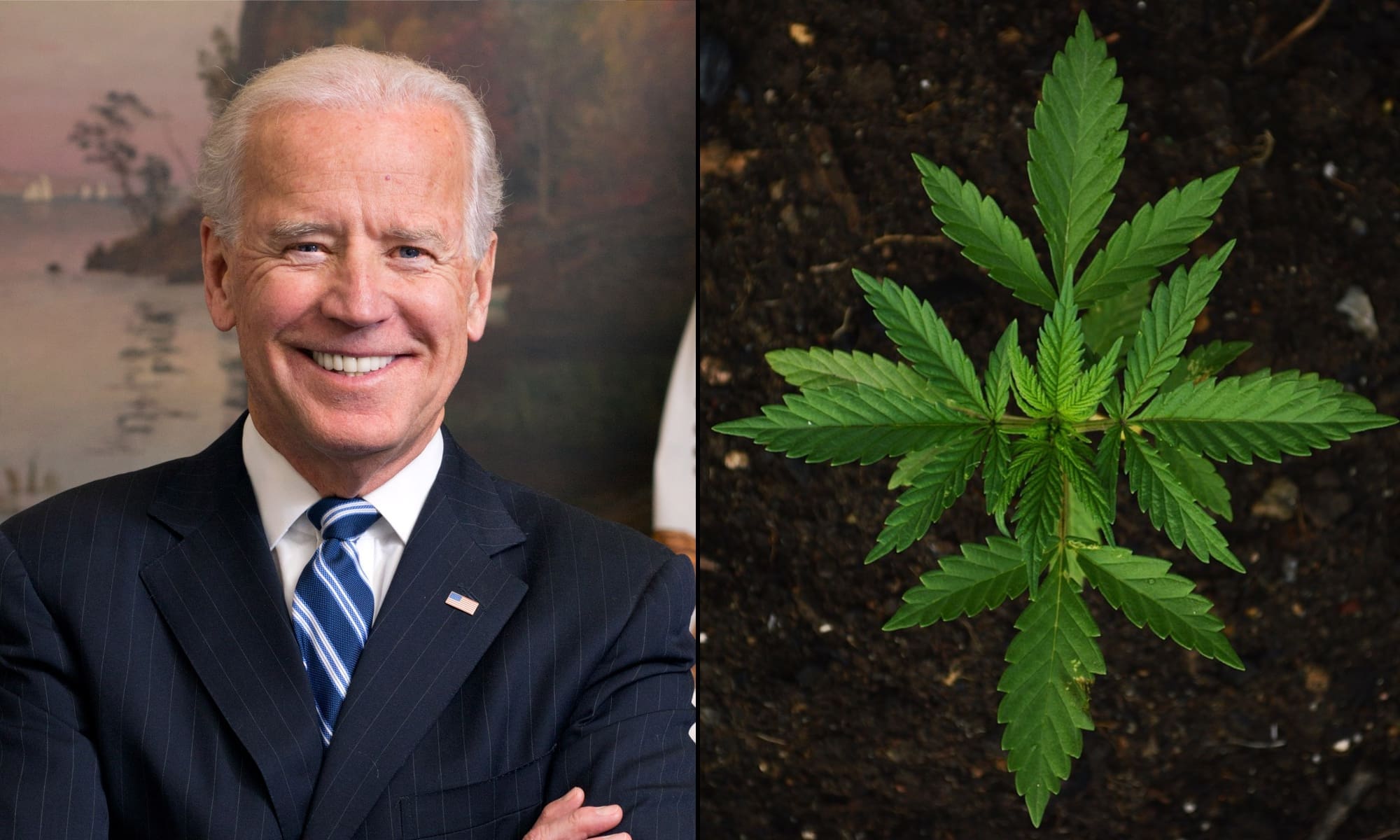 "It's the criminalization of marijuana that's the real gateway. Forcing marijuana consumers into the illicit market increases the probability that they will be exposed to other, far more dangerous drugs."
By Steve Hawkins, Marijuana Policy Project executive director
At a time when public support for marijuana legalization has never been higher, Joe Biden's views on cannabis have him at odds with his fellow Democratic candidates, as well as a strong majority of the American people. Most striking is that his position is based on flawed, antiquated and thoroughly debunked theories about marijuana consumption.
During a town hall meeting over the weekend, Biden stated that marijuana might be a "gateway drug" and that, "the truth of the matter is, there's not nearly been enough evidence that has been acquired as to whether or not it is a gateway drug." What Biden doesn't seem to realize is that there are already numerous studies indicating that marijuana use is not a gateway to successive more serious drug use. When you examine the research on the question of whether marijuana use is a gateway drug, the evidence becomes clear that the "gateway theory" is at best a myth and at worst a scare tactic used to discourage sensible marijuana policies from progressing.
The "gateway theory" has been debunked several times with nearly every researcher who has ever looked into the question determining that marijuana use is not a causal factor in subsequent use of more harmful and dangerous drugs. Studies in various peer-reviewed journals support this conclusion. For example, a 2010 study published in the Journal of Health and Social Behavior examining the gateway theory concluded that "the likelihood that someone will transition to the use of illegal drugs is determined not by the preceding use of a particular drug, but instead by the user's individual tendencies and environmental circumstances." Studies published in the American Journal of Psychiatry and the British Journal of Addiction found similar findings.
Here's the simple truth: Roughly half of all Americans have tried marijuana at some point in their lives. The overwhelming majority of them have never gone on to use "harder drugs" such as cocaine or heroin. The fact that some people report trying marijuana prior to using other drugs does not suggest a "gateway" effect. That would be analogous to asserting that riding a bicycle is a "gateway" to membership in the Hells Angels.
It's the criminalization of marijuana that's the real gateway. Forcing marijuana consumers into the illicit market increases the probability that they will be exposed to other, far more dangerous drugs. Today, if you purchase marijuana in Denver, you will visit a regulated business where no other drugs will be available. If you purchase marijuana in the 40 states that have not legalized regulated sales, there is a significant chance that you will encounter other substances.
After receiving backlash for his comments, Biden reasserted his support for replacing criminal punishments with civil fines for marijuana possession. While decriminalization is a better policy than the status quo, it still criminalizes marijuana commerce, leads to needless arrests, and prevents sensible regulations that protect public health and safety. The only durable path forward with respect to marijuana policy is to follow the trend toward taxation and regulation. It is where the majority of the Democratic base is — and it is where candidate Biden needs to be.
Steve Hawkins serves as the executive director for the Marijuana Policy Project. Previously he held leadership positions with the NAACP, Amnesty International and the Coalition for Public Safety.