Washington Senate Approves Scaled-Down Psilocybin Bill To Prepare State For Future Psychedelic Services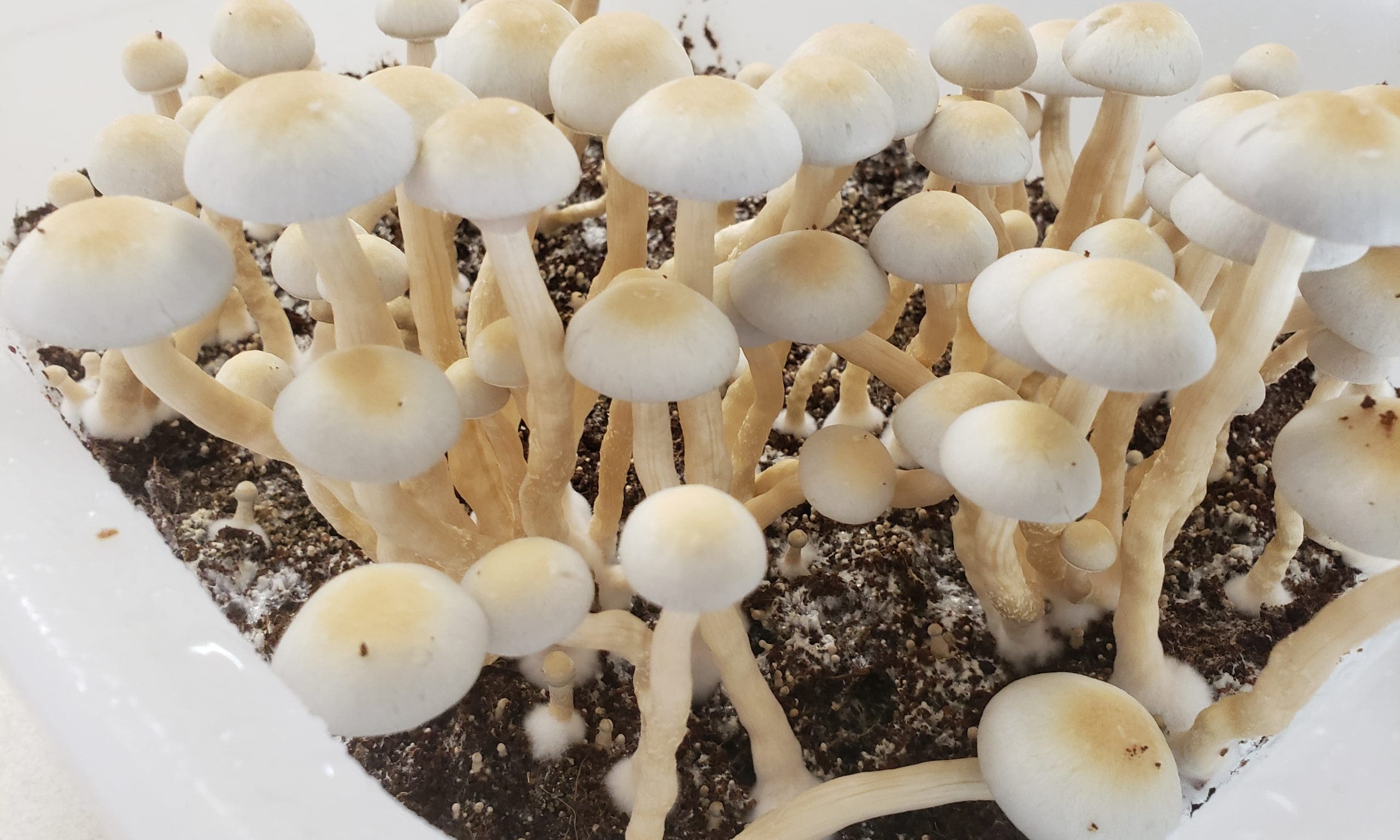 The Washington State Senate has approved a bill to create a task force promoting research into psilocybin and developing a pathway for legal access to the psychedelic.
The legislation from Sen. Jesse Salomon (D)—which was effectively gutted in an earlier Senate committee to exclude original regulated access provisions—cleared the full chamber in a 41-7 vote on Tuesday. It now heads to the House.
Senate Democrats cheered the passage, but advocates remain disappointed about the extent to which the bill was watered down in committee.
Salomon filed a floor amendment to reinsert language providing for access to psilocybin services through a pilot program, but he ultimately withdrew it without forcing a vote.
There is so mushroom in our hearts for this bill that just passed the Senate! 🍄 ❤️ #SB5263, sponsored by Sen. Jesse Salomon, will create a task force to look into creating a safe and regulated process for access to psilocybin for wellness purposes in our state. #WALeg pic.twitter.com/aiOtjAJWPx

— WA Senate Democrats (@WASenDemocrats) March 7, 2023
"This bill before us is directing agencies to study how to apply this interesting intriguing idea into a legal framework," the sponsor said on the floor on Tuesday. "So we will not be adopting a policy to actually start giving the substance to people, but we need to get the agencies ready to move forward and allow them to cast a wide net to figure out what exactly the best way forward is. This is a huge step in the right direction."
The measure as introduced would have allowed adults 21 and older to lawfully use psilocybin in a supervised setting with a trained facilitator. It also would have required regulators to accept license applications for product manufacturers, service centers and product testing labs by September 2025.
That 81-page bill was reduced to an eight-page bill mandating the formation of a task force to explore regulatory pathways for the psychedelic in the future. It's possible, of course, that House lawmakers may seek to further amend it in their chamber.
The task force would be responsible for developing "a long-term strategic plan for ensuring that psilocybin services become and remain a safe, accessible, and affordable option for all persons 21 years of age and older in this state for whom psilocybin may be appropriate or as part of their indigenous religious or cultural practices," the text says.
"When I first introduced this policy idea last session, I thought it was a good idea and I was excited about it," Salomon said on Tuesday. "But I had no idea how much interest and need and demand would be expressed about this policy. This policy is about giving access regulated access to psilocybin."
Sen. Karen Keiser (D), who contributed the most significant amendments scaling back the original bill in committee, said she looked forward to the revised version being enacted, "setting up the infrastructure so we're ready to go in the next year or two."
A GOP senator also spoke about how he and another colleague went into the debate on psilocybin therapy legislation with "our arms completely folded," believing the proposal to be the "craziest thing we'd ever heard and couldn't even imagine being able to ever vote for this."
It was the testimony of experts, medical professionals and people with direct experience benefitting from psilocybin that he credited for getting him to a "yes" on this amended version. The senator expressed appreciation to the sponsor for "continuing to push the idea—to grant that air of legitimacy and to continue to put scholars and people who have been the beneficiaries of psilocybin usage in front of all of us."
Washington is one of more than a dozen states where lawmakers are pursuing psychedelics reform this session as interest in the science and medical potential of these substances expands.
Hawaii's Senate and House passed three psychedelics research bills on Tuesday, for example.
Also this week, Missouri lawmakers approved a GOP-led bill in committee to promote research into the therapeutic potential of certain psychedelics such as psilocybin, MDMA and ketamine.
Last week, a New Mexico House committee passed a measure that would create a state body to study the possibility of launching a psilocybin therapy program for patients with certain mental health conditions who could benefit from using the psychedelic.
Those are just a few examples of the types of reforms that legislators across the country are considering this session.
An analysis published in an American Medical Association journal last year concluded that a majority of states will legalize psychedelics by 2037, based on statistical modeling of policy trends.
Back in Washington, lawmakers are also advancing legislation this session on interstate cannabis commerce and employment protections for marijuana consumers. A bill to legalize home cultivation of cannabis stalled, however.
Delaware Marijuana Sales Bill Heads To Floor After House Approves Complementary Legalization Measure