Virginia Marijuana Decriminalization Bill Moves Forward In Spite Of State ACLU Protest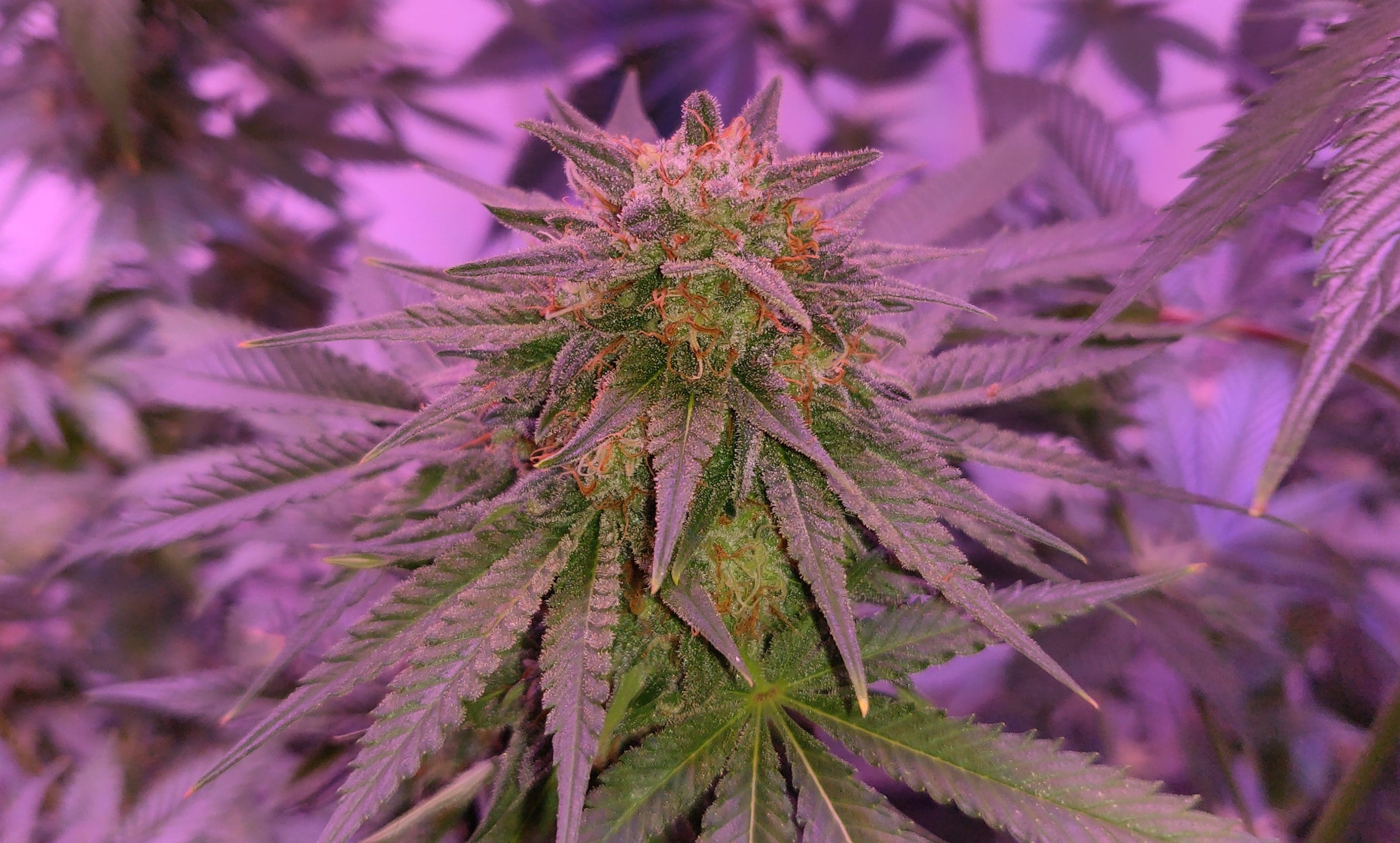 A marijuana decriminalization bill at the center of a debate among reform advocates in Virginia moved forward on Wednesday.
While the state's chapter of the ACLU has voiced opposition to the legislation, arguing that it doesn't do enough to protect communities of color from being caught up in cannabis criminalization, the Senate Judiciary Committee has referred the bill to a subcommittee where it's expected to be amended and sent back to the full panel for a vote.
"I was excited to see the committee's interest in advancing decriminalization," Sen. Adam Ebbin (D), the bill's lead sponsor, told Marijuana Moment. "It was encouraging to see SB2 sent to subcommittee for an earnest discussion on how we can lessen the punitive impact of Virginia's marijuana laws."
Advocates generally share some ACLU concerns about the legislation as it's currently drafted, though the pro-legalization group NORML is interested in advancing it with certain changes. As it stands, the bill would make simple possession a civil penalty punishable by a maximum $50 fine, whereas current policy stipulates that a first offense is punishable by a maximum $500 fine and up to 30 days in jail.
"NORML and Virginia NORML are pleased to continuing supporting Senator Ebbin and the SB2 copatrons in drafting and passing the best decriminalization bill possible," NORML Virginia Executive Director Jenn Michelle Pedini told Marijuana Moment. "We've been working with the Virginia legislature for years to achieve broad, bipartisan consensus on this issue, and look forward to crossing the finish line this session."
The Judiciary's Criminal Law subcommittee will take up the bill soon, with several amendments on the table. Pedini said that language around expungements, juvenile offender provisions and policies on whether the smell of cannabis should remain as probable cause for searches are among issues that need to be hashed out.
But as far as the ACLU of Virginia is concerned, the simple decriminalization bill is inadequate, and lawmakers need to prioritize comprehensive legalization legislation.
"We cannot support anything that tells Black & Brown Virginians 'You need to wait…for a chance to live free' The time is RIGHT NOW."

👏 @ChelseaWiseRVA @thcjusticenow for speaking truth to power. It's time to END the racist War on Marijuana for good: https://t.co/RLruYMNbYC pic.twitter.com/wmDyKeC3cf

— ACLU of Virginia (@ACLUVA) January 15, 2020
In a letter sent to Gov. Ralph Northam (D) on Tuesday, the group said decriminalization "does nothing to end racist pretextual stops by police, and continuing to allow law enforcement to use marijuana laws for this purpose, coupled with expanded 'prosecutorial authority' for city and county attorneys, likely will result in even greater racial disparities in enforcement than we have with existing laws."
HAPPENING NOW: We are at the Senate Judiciary Committee to oppose SB 2 (@AdamEbbin ), a marijuana decriminalization bill that would do nothing to stop the harm of prohibition on POC.

This bill is NOT progress. It is a step backwards. Stay tuned. @thcjusticenow @RISEforYouth pic.twitter.com/D4P6QP5Old

— ACLU of Virginia (@ACLUVA) January 15, 2020
"The only way to stop the harm is to remove the prohibition on marijuana possession and use from the code completely, making it legal for adults to possess and use marijuana now and eliminating this racist policing tool," ACLU of Virginia wrote.
SB 2 is being heard now!

Sen. @AdamEbbin mentioned that Black Virginians are 3x more likely to be charged w/ marijuana possession than whites, but his bill would NOT stop racist police stops or address racial disparities in enforcement. We oppose it. @thcjusticenow @RISEforYouth pic.twitter.com/QVWoT1YMiQ

— ACLU of Virginia (@ACLUVA) January 15, 2020
In an interview this month, the group's executive director, Claire Gastañaga, said they would "prefer the status quo while we're waiting for full legalization."
Northam campaigned on decriminalization during his election bid in 2017 and included the policy change proposal in his annual State of the Commonwealth speech earlier this month, arguing that the state needs "to take an honest look at our criminal justice system to make sure we're treating people fairly and using taxpayer dollars wisely."
Attorney General Mark Herring (D), who is running for governor in 2021 to replace the term-limited Northam, is supportive of broader reform and organized a summit last year last month where lawmakers heard from officials in states that have legalized about regulatory challenges and opportunities.
A Virginia lawmaker filed a legalization bill ahead of that summit, which Herring said would provide the governor with the resources he needs to embrace comprehensive reform.
New Mexico Governor Calls For Marijuana Legalization In 2020
Photo courtesy of Mike Latimer.