Veterans Groups Battle Medical Marijuana Ban On Capitol Hill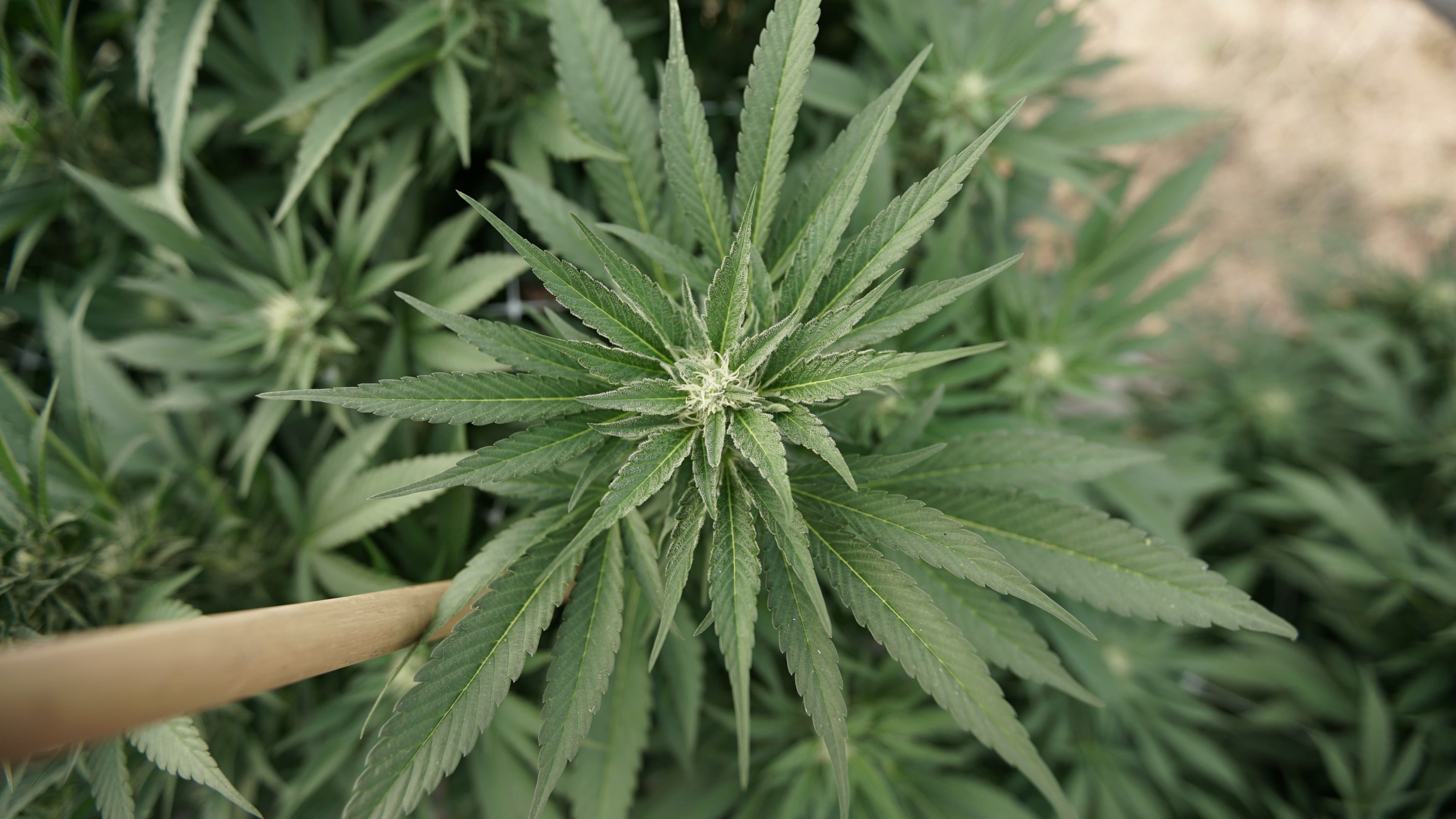 Several of the U.S.'s most prominent veterans advocacy organizations are stepping up the push for medical marijuana.
During two hearings on Capitol Hill this week, leaders of veterans service groups called on Congress to force the U.S. Department of Veterans Affairs (VA) to do more to provide access to and conduct research on medical cannabis.
"This is the year that our views will be heard on cannabis," Melissa Bryant, chief policy officer for Iraq and Afghanistan Veterans of America, said in front of a joint hearing of the House and Senate Veterans' Affairs Committees on Tuesday.
"Veterans consistently and passionately have communicated that cannabis offers effective help in tackling some of the most pressing injuries we face when returning from war," she added in written testimony. "Policies are outdated, research is lacking, and stigma persists. In 2018, IAVA members will set out to change that and launch a national conversation underscoring the need for bipartisan, data-based, common-sense solutions that can bring relief to millions, save taxpayers billions and create thousands of jobs for veterans nationwide. Those solutions must include the approval of medical cannabis for every veteran in America who needs it."
Veterans of Foreign Wars is on board as well.
"VA mental health care is making a positive impact on those who use it, but there is still room for improvement," Keith Harman, the national commander in chief for VFW, said in testimony for a separate hearing before the panels on Wednesday. "The VFW urges Congress and VA to conduct a federally-funded study with veteran participants for medical cannabis. This study should have a focus on participants who have PTSD, but should most definitely include veteran participants who are VA patients for chronic pain and oncology."
The American Legion the nation's largest military veterans advocacy group, prominently included a call for medical marijuana reform at the VA in an appearance before the committees last month.
American Legion Pushes Congress On Medical Marijuana At Hearing
"The federal government continues to list cannabis as a Schedule I drug – the most addictive and dangerous – although its addiction rates are lower than alcohol, and the less-restrictive Schedule II classification applies to opioids, which kill 91 Americans every day," American Legion National Commander Denise H. Rohan said. "By continuing to consider accumulating evidence of the efficacy of cannabis-based medicines, the federal schedule fails patients fighting debilitating conditions, including PTSD and potentially lethal opioid addiction."
Lawmakers also spoke up in support of increased access to cannabis this week.
"A lot of [veterans] have recently been telling me that they don't want opioids," Congressman Lou Correa (D-CA) said during the Wednesday hearing. "They don't want those drugs in their bodies, and they prefer medical cannabis."
While Veterans Affairs Sec. David Shulkin has consistently maintained that the VA is barred by federal law from recommending medical cannabis or even participating in research on the drug, the department quietly updated its website last month to acknowledge that it "can look at marijuana as an option for treating Veterans."
Advocates have pointed out that there is no overarching federal law blocking the VA from changing its own internal policies on marijuana.
In her written testimony for this week's hearing, Iraq and Afghanistan Veterans of America's Bryant slammed VA for not letting veterans access medical cannabis recommendations from the doctors who know them best. The group also supports the continuance of far-reaching protections that prevent the Justice Department from interfering with the implementation of state medical marijuana laws:
"However, despite strong support from across all geographies, generations and political backgrounds of veterans, progress on this issue with the VA has been slow and incremental–and lags behind the needs of veterans and the changing reality of state-level laws. In late 2017, the Veterans Health Administration issued a policy change which urged patients to discuss medical marijuana use with their doctors. The shift allows doctors and patients to determine what, if any, effect cannabis use might have on treatment plans. This policy change alleviates previous concern that admitting to cannabis use could jeopardize VA benefits, a policy recommendation noted in IAVA's Policy Agenda. But VA physicians still cannot refer patients to legally sanctioned state medical cannabis programs because of the federal prohibition. Moreover, patients are not allowed to have any cannabis on VA property, even if it is medically prescribed to them and the state they are living in allows it. And VA employees are still barred from using any form of cannabis, including medical cannabis, while roughly one-third of VA employees are veterans and may want access to cannabis as a treatment option.
"Further, in opposition to strong and rising popular opinion across the veterans community, the VA Secretary announced in early 2018 that the VA will not conduct research into whether medical cannabis could help veterans suffering from PTSD and chronic pain. This is despite protest from many in the VSO community who posit medical cannabis could serve as an alternative to opioids and antidepressants…
"IAVA will join select VSO partners in 2018 to amplify the voices of our collective members and urge Congress and the VA to pass and implement common sense legislation and policy sanctioning the use of medical cannabis by veterans. We will push to close the loopholes in VA policy which inhibit the discussion of cannabis usage between veterans and VA clinicians; current VA medical cannabis policy should be updated to allow for VA clinicians to provide recommendations and opinions to patients regarding medical cannabis programs. We urge the VA to conduct research into the use of medical cannabis as a treatment option for chronic pain and mental health injuries. IAVA also calls on Congress to pass legislation to reclassify marijuana as a Schedule III drug from a Schedule I drug. Finally, IAVA calls for support to Senate FY 2018 Commerce/Justice/Science Appropriations (S. 1662/Sect. 538) language that prohibits the Department of Justice from preventing implementation of state cannabis access laws, including for medical purposes."
Written testimony from VFW's Harman also detailed the benefits of cannabis and called for more research:
"In the past several years PTSD and TBI have been thrust into the forefront of the medical community and general public in large part due to suicides and overmedication of veterans. Medical cannabis is currently legal in 30 states and the District of Columbia. Many of these states have conducted research for mental health, chronic pain and oncology at the state level. States that have legalized medical cannabis have also seen a 15-35 percent decrease in opioid overdose and abuse. There is currently substantial evidence from a comprehensive study by the National Academy of Sciences and the National Academic Press which concludes cannabinoids are effective for treating chronic pain, chemotherapy-induced nausea and vomiting, sleep disturbances related to obstructive sleep apnea, multiple sclerosis spasticity symptoms, and fibromyalgia –– all of which are prevalent in the veteran population.
"In April 2016, the Drug Enforcement Administration approved a study on the effect of medical marijuana on PTSD, which was intended to be the first federally funded, randomized and controlled research for PTSD in the United States. That study has not gone as planned for multiple reasons, however, such as restrictions placed on possible study participants and unusable marijuana shipments from the only federally-approved grower in the United States."
The House and Senate have both passed amendments in recent years to allow VA doctors to issue medical cannabis recommendations to veterans in states where it is legal, but the measures have not been enacted into law.
Photo courtesy of Chris Wallis // Side Pocket Images.
Opposition Group's Marijuana Poll Shows Strong Support for Legalization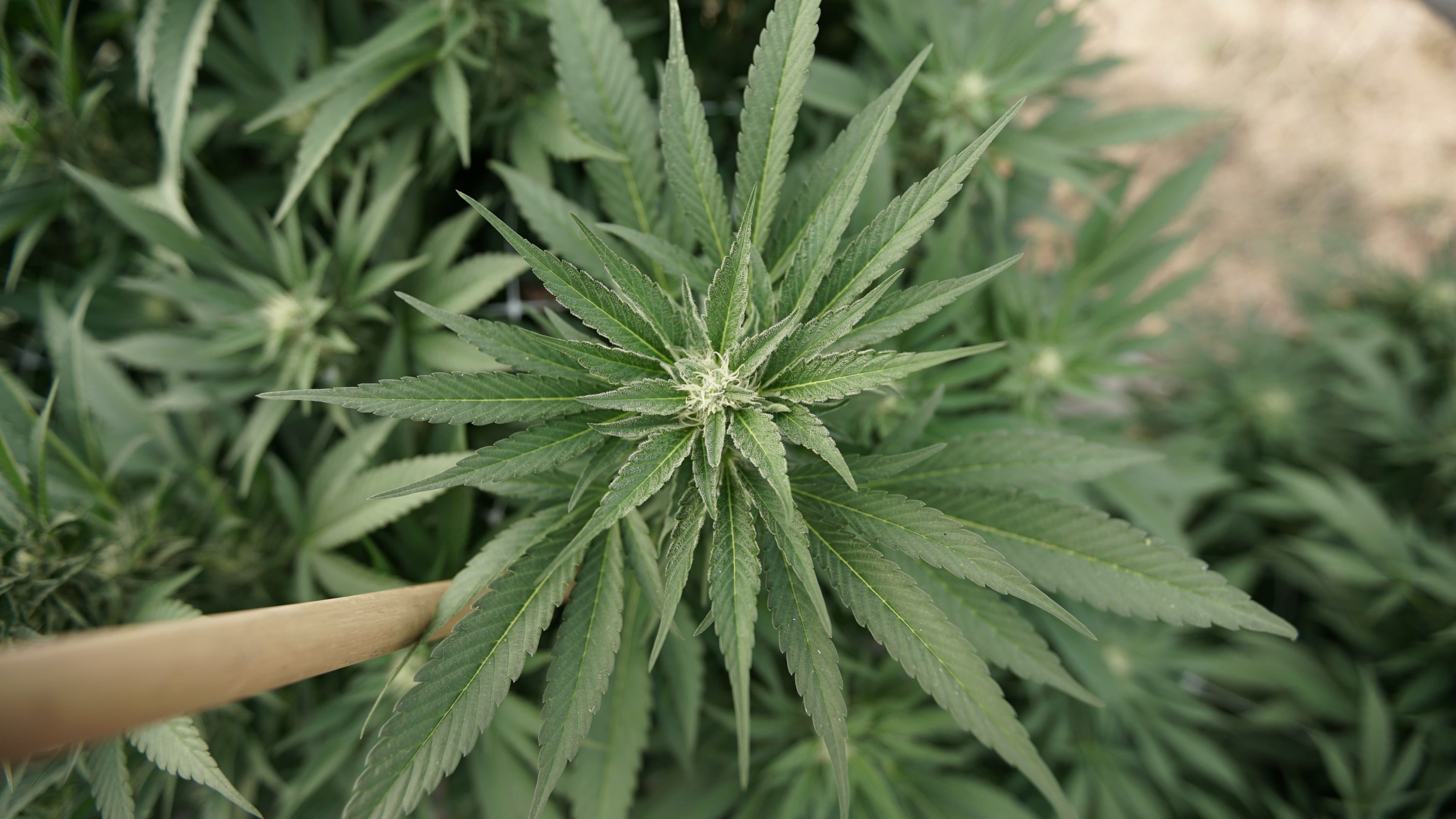 A new survey of Michigan voters, funded by an organization opposed to the state's marijuana legalization initiative, showed large support for reform and weaning support for prohibition.
The survey of 800 Michigan residents, which was conducted from May 1 to May 6, was orchestrated by Healthy and Productive Michigan.
Before being prompted with arguments for and against the initiative—which surpassed the required signatures to qualify for the state's November ballot last month—respondents favored full cannabis legalization 48 percent to 42 percent, with 11 percent remaining undecided, according to the survey.
Arguments in favor of the proposed initiative, including increased tax revenue for public programs such as education funding and infrastructure, caused opposition to the initiative to drop to 36 percent. Support remained at 48 percent.
And then, even after the polling firm Victory Phones provided arguments opposing the initiative, support for legalization grew by one percent to 49 percent. Opposition ended up at 38 percent.
"Previous polls showing majority support didn't pass the smell test. When polling, it is always important to review how the questions are asked and what size of audience responds," Healthy and Productive Michigan's President Scott Greenlee said in a press release. "Our poll pointed out arguments on both sides of the issue in a consistent and unbiased manner, and the fieldwork was conducted by the highly respected Victory Phones, who have a nearly 10 year track record of accurately measuring election results in Michigan."
But the truth is that the prohibitionist organization's poll showed that support for the legalization measure outweighs opposition, and that's even more true after voters hear prohibitionist's best arguments.
The share of voters who said they planned to vote against the measure dropped seven percentage points after they were read Healthy and Productive Michigan's reasons for wanting to defeat it. Support rose one percentage point.
The proposed Michigan Regulation and Taxation of Marihuana Act would permit adults 21 and older to legally possess, grow and consume small amounts of marijuana. Specifically, adults would be allowed to grow up to 12 total cannabis plants in a single residence, and possess 2.5 ounces outside their homes and store 10 ounces at home.
Healthy and Productive Michigan did not respond to a request for comment by the time of publication.
See the full poll below:
Michigan Marijuana Poll by tomangell on Scribd
Michigan Marijuana Legalization Ballot Measure Has Enough Signatures
Photo courtesy of Chris Wallis // Side Pocket Images.
Marijuana Isn't Addictive, Former A.G. Eric Holder Says
The nation's former top law enforcement officer is not worried that the legalization of marijuana will lead to addiction.
"I've never seen any scientific evidence that points you to concerns about addiction through the use of marijuana," former U.S. Attorney General Eric Holder said in an interview published on Friday by NY1.
The comments by the former A.G. call into question cannabis's current status as a Schedule I drug. That category is supposed to be reserved only for substances with no medical value and a high potential for abuse. In fact, it would mean that marijuana should be moved to at least Schedule III, where drugs with "moderate to low potential for physical and psychological dependence" are categorized.
Although Holder did not move to reclassify cannabis when he had the power to do so as attorney general, he did specifically endorse such a change just months after leaving office.
"I certainly think it ought to be rescheduled," he said in a 2015 interview with PBS.
And he still feels the same way.
"We need to move marijuana from Schedule I, so research can be done," Holder said in the new NY1 interview. "It is classified now on the same level as heroin is, and clearly that is inappropriate."
While he did nothing to officially recategorize marijuana as attorney general — and continually passed the buck to Congress when asked about the issue — Holder's Justice Department did issue guidance, known as the Cole Memo, which generally allowed states to implement their own cannabis laws without federal interference.
Current Attorney General Jeff Sessions rescinded that memo earlier this year.
In the new interview, Holder said he thinks the federal government should continue letting states implement their own legalization laws.
"Let those be laboratories to see where we want to be," he said. "I think if you allow the states to experiment we'll ultimately come to a national consensus about what it is we ought to do with regard to marijuana."
He also spoke about unfair enforcement of cannabis criminalization.
"One of the things that I am concerned about, though, is the racial disparity you see in the enforcement of marijuana laws," he said. "You see African Americans, Latinos using marijuana at just about the same rates as whites, and yet seeing rates of arrest four, five times as great as it is for whites. That is something that I think is extremely troubling."
Photo courtesy of US Embassy New Zealand.
Congressional Committee Protects Medical Marijuana From Jeff Sessions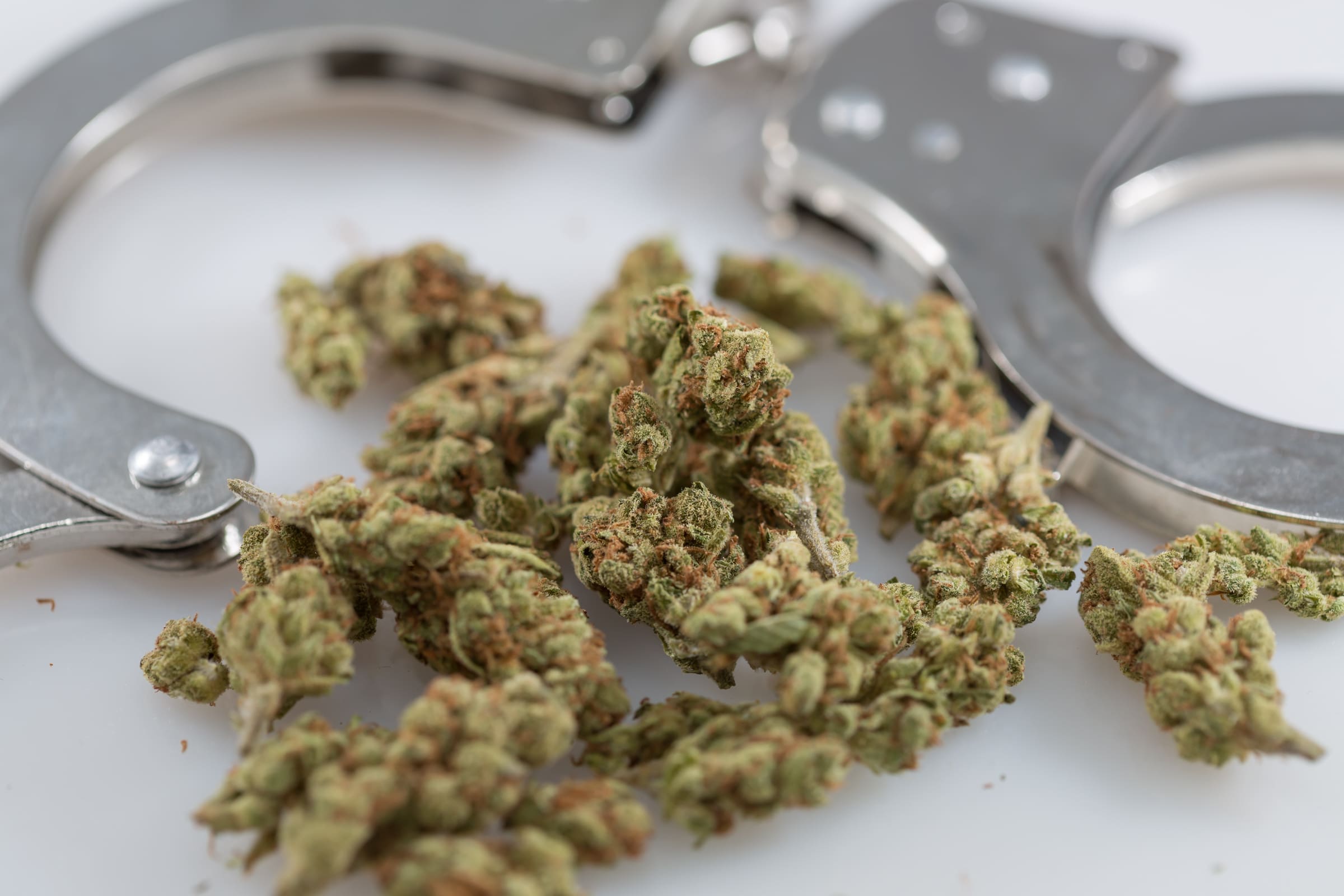 A powerful congressional panel voted on Thursday to continue shielding medical marijuana patients and providers who comply with state laws from prosecution by the federal government.
While the provision has been federal law since 2014, when it was first attached to legislation that funds the U.S. Department of Justice, its continuance has been in question because of recent efforts by Republican leadership to prevent votes on cannabis amendments. But in a stunning bipartisan move, the House Appropriations Committee voted to add the provision as a rider to legislation funding U.S. Attorney General Jeff Session's department for Fiscal Year 2019.
Please visit Forbes to read the rest of this piece.
(Marijuana Moment's editor provides some content to Forbes via a temporary exclusive publishing license arrangement.)