Veterans Groups Battle Medical Marijuana Ban On Capitol Hill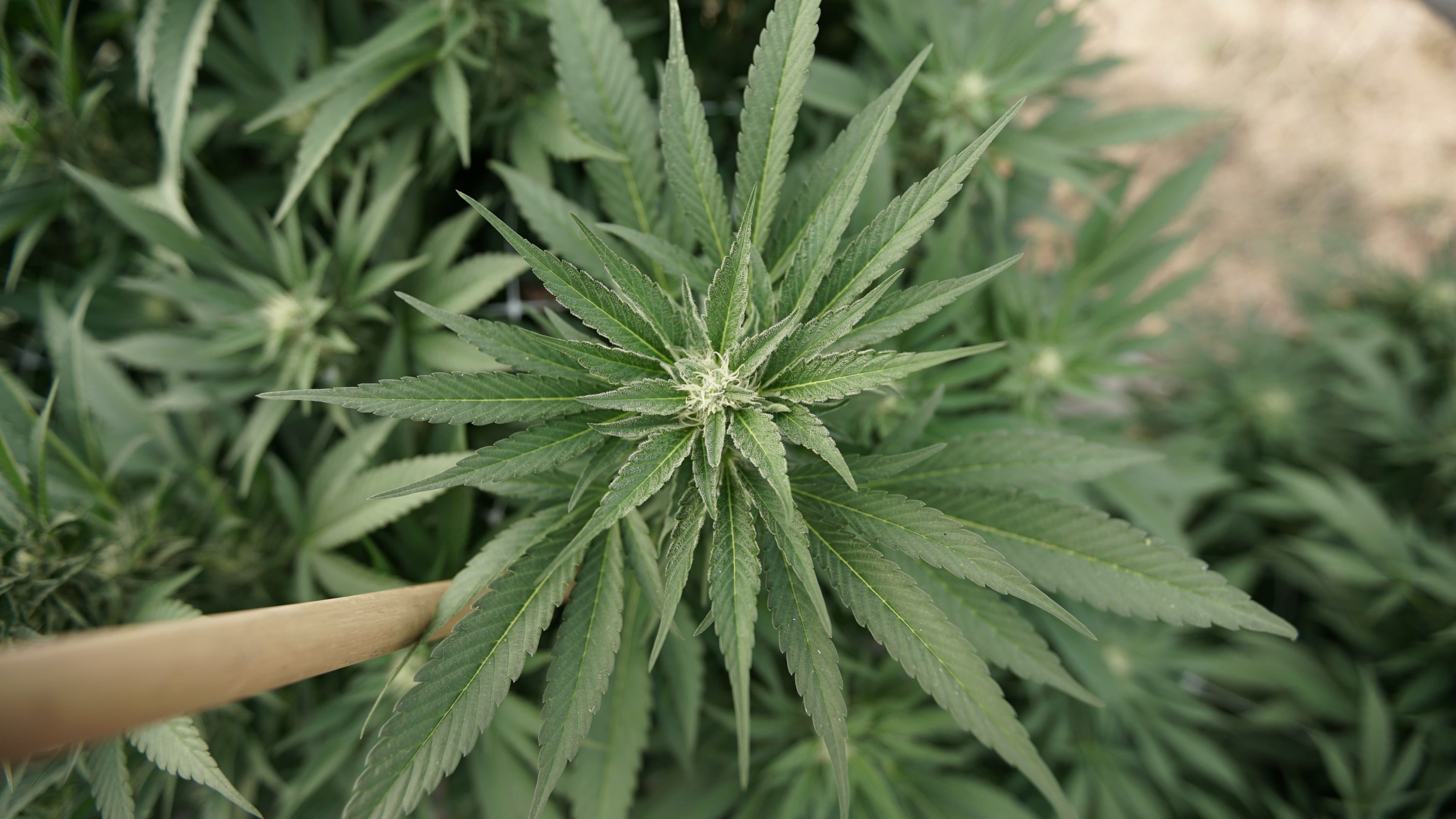 Several of the U.S.'s most prominent veterans advocacy organizations are stepping up the push for medical marijuana.
During two hearings on Capitol Hill this week, leaders of veterans service groups called on Congress to force the U.S. Department of Veterans Affairs (VA) to do more to provide access to and conduct research on medical cannabis.
"This is the year that our views will be heard on cannabis," Melissa Bryant, chief policy officer for Iraq and Afghanistan Veterans of America, said in front of a joint hearing of the House and Senate Veterans' Affairs Committees on Tuesday.
"Veterans consistently and passionately have communicated that cannabis offers effective help in tackling some of the most pressing injuries we face when returning from war," she added in written testimony. "Policies are outdated, research is lacking, and stigma persists. In 2018, IAVA members will set out to change that and launch a national conversation underscoring the need for bipartisan, data-based, common-sense solutions that can bring relief to millions, save taxpayers billions and create thousands of jobs for veterans nationwide. Those solutions must include the approval of medical cannabis for every veteran in America who needs it."
Veterans of Foreign Wars is on board as well.
"VA mental health care is making a positive impact on those who use it, but there is still room for improvement," Keith Harman, the national commander in chief for VFW, said in testimony for a separate hearing before the panels on Wednesday. "The VFW urges Congress and VA to conduct a federally-funded study with veteran participants for medical cannabis. This study should have a focus on participants who have PTSD, but should most definitely include veteran participants who are VA patients for chronic pain and oncology."
The American Legion the nation's largest military veterans advocacy group, prominently included a call for medical marijuana reform at the VA in an appearance before the committees last month.
American Legion Pushes Congress On Medical Marijuana At Hearing
"The federal government continues to list cannabis as a Schedule I drug – the most addictive and dangerous – although its addiction rates are lower than alcohol, and the less-restrictive Schedule II classification applies to opioids, which kill 91 Americans every day," American Legion National Commander Denise H. Rohan said. "By continuing to consider accumulating evidence of the efficacy of cannabis-based medicines, the federal schedule fails patients fighting debilitating conditions, including PTSD and potentially lethal opioid addiction."
Lawmakers also spoke up in support of increased access to cannabis this week.
"A lot of [veterans] have recently been telling me that they don't want opioids," Congressman Lou Correa (D-CA) said during the Wednesday hearing. "They don't want those drugs in their bodies, and they prefer medical cannabis."
While Veterans Affairs Sec. David Shulkin has consistently maintained that the VA is barred by federal law from recommending medical cannabis or even participating in research on the drug, the department quietly updated its website last month to acknowledge that it "can look at marijuana as an option for treating Veterans."
Advocates have pointed out that there is no overarching federal law blocking the VA from changing its own internal policies on marijuana.
In her written testimony for this week's hearing, Iraq and Afghanistan Veterans of America's Bryant slammed VA for not letting veterans access medical cannabis recommendations from the doctors who know them best. The group also supports the continuance of far-reaching protections that prevent the Justice Department from interfering with the implementation of state medical marijuana laws:
"However, despite strong support from across all geographies, generations and political backgrounds of veterans, progress on this issue with the VA has been slow and incremental–and lags behind the needs of veterans and the changing reality of state-level laws. In late 2017, the Veterans Health Administration issued a policy change which urged patients to discuss medical marijuana use with their doctors. The shift allows doctors and patients to determine what, if any, effect cannabis use might have on treatment plans. This policy change alleviates previous concern that admitting to cannabis use could jeopardize VA benefits, a policy recommendation noted in IAVA's Policy Agenda. But VA physicians still cannot refer patients to legally sanctioned state medical cannabis programs because of the federal prohibition. Moreover, patients are not allowed to have any cannabis on VA property, even if it is medically prescribed to them and the state they are living in allows it. And VA employees are still barred from using any form of cannabis, including medical cannabis, while roughly one-third of VA employees are veterans and may want access to cannabis as a treatment option.
"Further, in opposition to strong and rising popular opinion across the veterans community, the VA Secretary announced in early 2018 that the VA will not conduct research into whether medical cannabis could help veterans suffering from PTSD and chronic pain. This is despite protest from many in the VSO community who posit medical cannabis could serve as an alternative to opioids and antidepressants…
"IAVA will join select VSO partners in 2018 to amplify the voices of our collective members and urge Congress and the VA to pass and implement common sense legislation and policy sanctioning the use of medical cannabis by veterans. We will push to close the loopholes in VA policy which inhibit the discussion of cannabis usage between veterans and VA clinicians; current VA medical cannabis policy should be updated to allow for VA clinicians to provide recommendations and opinions to patients regarding medical cannabis programs. We urge the VA to conduct research into the use of medical cannabis as a treatment option for chronic pain and mental health injuries. IAVA also calls on Congress to pass legislation to reclassify marijuana as a Schedule III drug from a Schedule I drug. Finally, IAVA calls for support to Senate FY 2018 Commerce/Justice/Science Appropriations (S. 1662/Sect. 538) language that prohibits the Department of Justice from preventing implementation of state cannabis access laws, including for medical purposes."
Written testimony from VFW's Harman also detailed the benefits of cannabis and called for more research:
"In the past several years PTSD and TBI have been thrust into the forefront of the medical community and general public in large part due to suicides and overmedication of veterans. Medical cannabis is currently legal in 30 states and the District of Columbia. Many of these states have conducted research for mental health, chronic pain and oncology at the state level. States that have legalized medical cannabis have also seen a 15-35 percent decrease in opioid overdose and abuse. There is currently substantial evidence from a comprehensive study by the National Academy of Sciences and the National Academic Press which concludes cannabinoids are effective for treating chronic pain, chemotherapy-induced nausea and vomiting, sleep disturbances related to obstructive sleep apnea, multiple sclerosis spasticity symptoms, and fibromyalgia –– all of which are prevalent in the veteran population.
"In April 2016, the Drug Enforcement Administration approved a study on the effect of medical marijuana on PTSD, which was intended to be the first federally funded, randomized and controlled research for PTSD in the United States. That study has not gone as planned for multiple reasons, however, such as restrictions placed on possible study participants and unusable marijuana shipments from the only federally-approved grower in the United States."
The House and Senate have both passed amendments in recent years to allow VA doctors to issue medical cannabis recommendations to veterans in states where it is legal, but the measures have not been enacted into law.
Photo courtesy of Chris Wallis // Side Pocket Images.
Shakeup In Key Senate Committee Bodes Well For Federal Marijuana Reform
Sen. Chuck Grassley (R-IA), a longtime ardent marijuana legalization opponent, announced on Friday that he is stepping down as chair of the Senate Judiciary Committee in order to take over a separate leadership position, potentially paving a path forward for cannabis legislation in the 116th Congress.
Next in line for the chairmanship of the panel, which plays a central role in drug policy legislation, is Sen. Lindsey Graham (R-SC)—who certainly isn't the most marijuana-friendly member of the Senate but is significantly more open-minded about medical cannabis and other common sense reform measures than the current chairman is.
I very much appreciate Senator @ChuckGrassley's leadership of the Senate Judiciary Committee.

He chaired the committee with a steady hand, sense of fundamental fairness, and resolve.

His leadership serves as a model to us all.

— Lindsey Graham (@LindseyGrahamSC) November 16, 2018
Whereas Grassley has refused to let any marijuana bills come to a vote as Judiciary chairman, Graham has made surprise appearances as a cosponsor of legislation to protect legal medical states from federal interference, reschedule cannabis and also remove cannabidiol (CBD) from the list of federally banned substances.
"Senator Graham chairing Judiciary is the best news reformers have heard since Pete Sessions lost reelection," Don Murphy, director of federal policies at the Marijuana Policy Project, told Marijuana Moment, referring to the outgoing House Rules Committee chair who has consistently blocked marijuana legislation from votes.
The senator has "shown empathy for patients and is a vocal advocate of the Tenth Amendment," Murphy said. Plus, he added, Graham's relationship with President Donald Trump "also bodes well for passage" of key marijuana reform legislation.
"If I was in the industry, I'd be buying today."
In 2015, Graham voted against an amendment that would have allowed the U.S. Department of Veterans Affairs to recommend cannabis to patients; but the next year he reversed himself and supported a similar proposal to expand access to medical marijuana for veterans.
Also in 2016, the South Carolina senator supported an amendment to prevent the Department of Justice from spending money to interfere with state medical cannabis laws.
Graham told Politico that same year that medical cannabis "could be life-changing" and that restrictions on research should be lifted.
At a CNN event in 2015 he said that while he's "not a big fan of legalizing marijuana," you can "count me in for medical marijuana" because he is "convinced that it helps people with epilepsy."
Graham once referred to marijuana as "half as bad as alcohol" but added that didn't "see a real need for me to change the law up here."
Grassley, for his part, did cosponsor a limited CBD research bill, but that's about as far as his openness to marijuana reform seems to extend.
"I'm cautiously optimistic about what can be accomplished with Senator Graham chairing Judiciary. He's certainly more open-minded and dynamic when it comes to marijuana than Senator Grassley," Michael Liszewski, principal of the cannabis-focused lobbying outfit The Enact Group, told Marijuana Moment. "However, as a former prosecutor he could be more insistent that DOJ enforce the letter of the existing law."
It is also worth noting that Graham has not signed on to the current 115th Congress's version of the far-reaching medical cannabis bill he previously cosponsored, nor has he gotten on board with growing bipartisan calls to more broadly amend federal marijuana law, something for which President Trump has voiced support.
"Moreover, he demonstrated some hyperbolic fears about state medical marijuana programs in a July 2016 subcommittee hearing," Liszewski said, referring to a discussion on cannabis policy Graham chaired. "But even with all of that, we will have a better chance to move forward with legislation in the Senate than we had under Grassley."
In all likelihood, medical cannabis legislation will be referred to the committee Graham is positioned to run during the next Congress. Bills referred to the Senate Judiciary in the 115th Congress include one to end federal marijuana prohibition, another that would remove CBD from the Controlled Substances Act (which Graham cosponsored) and the CARERS Act (a version of which he previously cosponsored). Grassley didn't schedule hearings or votes on any of them.
Graham has made clear that marijuana isn't a top priority for him, but his support for medical cannabis and his voting record suggest that the Judiciary Committee could become much more amendable sending reform bills to the Senate floor under his leadership at a time when advocates are more optimistic than ever about the prospects for federal change. At least, more amenable than it has been under Grassley.
And this latest development, combined with the fact that Democrats retook the House, adds to the increasingly favorable political landscape that marijuana reform advocates are entering in the next Congress.
In the meantime, Graham hasn't yet been formally named as chairman, but he is next in the line of seniority among Republicans on the panel following Grassley's switch to instead chair the Finance Committee and the retirement of Sen. Orrin Hatch (R-UT).
"As the chairman of the Senate Judiciary Committee, Lindsey Graham will have to make a choice when it comes to marijuana," NORML political director Justin Strekal told Marijuana Moment. "Will he continue to perpetuate the failed policy of federal criminalization which resulted in over 659,000 Americans being handcuffed in 2017 alone, or will he be open to reform in a way the reflects the rapidly evolving nature of cannabis policy in the majority of states?"
"In the 116th Congress, there will be at least 66 Senators representing states with a regulated medical cannabis program," Strekal added.
UPDATE: This story has been updated to include comments from representatives of NORML and the Marijuana Policy Project.
Photo courtesy of John Pemble.
Here's Where The Next House Speaker Stands On Marijuana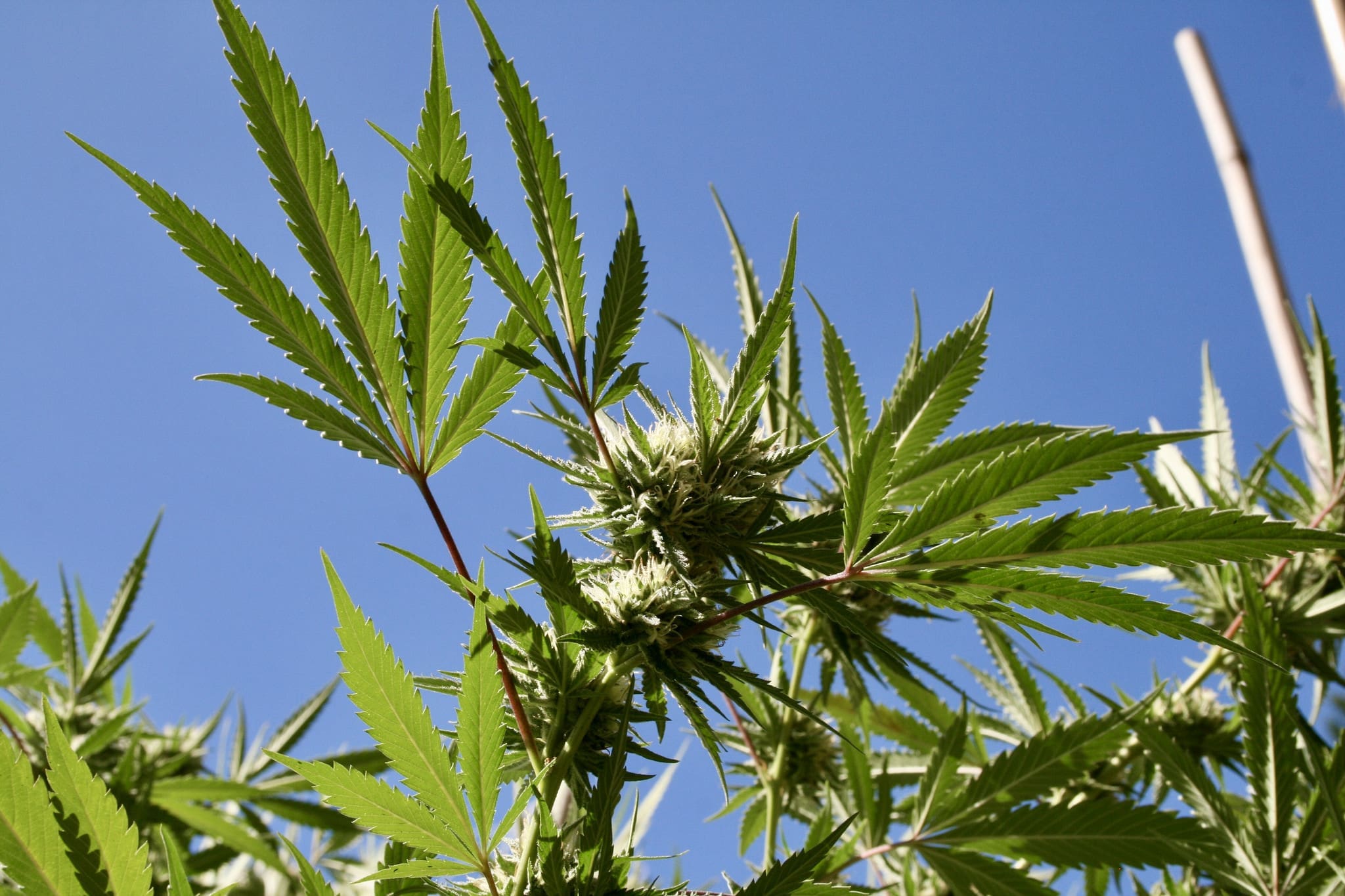 The midterms are over, but Democrats in the House have already found themselves locked in another contentious race that could ultimately have big implications for marijuana legislation in the 116th Congress.
Will Rep. Nancy Pelosi (D-CA) reclaim her seat as speaker of the House? Or will a coalition of frustrated lawmakers usher in a new leader like Rep. Marcia Fudge (D-OH), who has all but confirmed her intent to run for the position?
What's known at this point is that at least 17 Democratic lawmakers have signed a letter opposing Pelosi's bid, and a handful of others have made public statements affirming that they plan to vote against Pelosi when the new Congress is seated on January 3.
Here's a look at where Pelosi and Fudge fall on marijuana issues:
Looking at voting records, Pelosi cosponsored a number of marijuana bills in the 1990s and early 2000s—including several to protect states that legalized medical cannabis from federal interference—but she hasn't signed her name onto a single piece of standalone marijuana legislation over the past 17 years.
Although Pelosi started cosponsoring fewer bills in general after being named House speaker in 2007 and in her post-speakership years, she's still put her name on dozens of pieces of legislation during that time—though none are related to marijuana.
Fudge, meanwhile, has been ramping up her bill cosponsorships when it comes to cannabis reform. Over the past two years, the former chair of the Congressional Black Caucus (CBC) signed on to a bill that would end federal marijuana prohibition and a resolution acknowledging the failures of the war on drugs, for example. Prior to the current Congress, though, she hadn't signed onto any cannabis bills since first joining the House in 2008.
Aside from the issue of proactive bill sponsorship, both Pelosi and Fudge have consistently voted in favor of floor amendments to protect legal medical and adult-use marijuana states, allow Department of Veterans Affairs doctors to recommend cannabis to patients, allow industrial hemp and expand access to banking institutions for marijuana businesses.
Both congresswomen have received "B" grades from NORML.
"Looking at the conversation of Democratic leadership right now and how the speaker vote is set to go, I would suspect that Pelosi is going to be elected to be the speaker for the 116th Congress," NORML political director Justin Strekal told Marijuana Moment.
"Nancy Pelosi has demonstrated herself to be a very effective leader of the Democratic Caucus and was instrumental in ensuring a favorable vote outcome for the first time that the [Rep. Dana Rohrabacher (R-CA)] language was passed on the House floor in order to restrict the Department of Justice's ability to enforce federal prohibition against the states that have legalized medical marijuana programs. Her operation has been engaged with—and in regular talks with—our champions of the Cannabis Caucus and members who are supportive, and we have every indication that we will have her full support in moving legislation forward that would end federal prohibition."
Where the two Democratic lawmakers seem to diverge is in public statements about cannabis reform. For example, Pelosi has talked about marijuana (and yoga) as a safer alternative to opioids and she pushed back against former Attorney General Jeff Sessions's decision to rescind an Obama-era marijuana guidance policy.
"Congress must now take action to ensure that state law is respected, and that Americans who legally use marijuana are not subject to federal prosecution," she said in a press release earlier this year. "Democrats will continue to insist on bipartisan provisions in appropriations bills that protect Americans lawfully using medical marijuana. Congress should now consider expanding the provisions to cover those states that have decriminalized marijuana generally."
Attorney General Sessions, your unjust war against Americans who legally use #marijuana is shameful & insults the democratic processes that played out in states across the country.

— Nancy Pelosi (@NancyPelosi) January 4, 2018
Pelosi also endorsed California's successful adult-use legalization ballot measure in 2016.
"Pelosi has been a solid ally on drug policy reform," Michael Collins, interim director for the office of national affairs at the Drug Policy Alliance, told Marijuana Moment. "She has voted for many marijuana reform amendments, been a tough negotiator on numerous appropriations issues, has fought against regressive drug sentencing proposals like [Stop the Importation and Trafficking of Synthetic Analogues Act]."
"Crucially, her staff have always been available, willing and ready to advance drug policy reform," he said.
Fudge, meanwhile, has been relatively quiet on the issue in spite of her recent support for reform legislation. And she doesn't seem to have weighed in on Ohio's unsuccessful 2015 legalization ballot measure.
For all of Pelosi's talk and votes on cannabis reform, though, she was noncommittal when asked in September whether she planned to bring marijuana bills to the floor in 2019 if Democrats retook the House.
"Well, the marijuana initiatives have received bipartisan support on the floor of the House," Pelosi said. "I don't know where the president is on any of this. So any decision about how we go forward would have to reflect where we can get the result."
Fudge also hasn't indicated that she'd pursue a marijuana reform agenda if selected to be speaker. Instead, she told HuffPost reporter Matt Fuller that she'd make issues like health care, student debt, infrastructure and job creation top priorities for Democrats.
Other potential House speaker contenders on cannabis.
Another Ohio Democrat, Rep. Tim Ryan, is reported to be floating another run for the speakership after losing to Pelosi for Democratic leader in 2016. Ryan said that he was initially reluctant to get behind marijuana legalization but, after witnessing the harms of prohibition, he wrote that cannabis "should be legal in all 50 states."
The current chair of the CBC, Rep. Cedric Richmond (D-LA), is another potential contender for the position. Under Richmond's leadership, the CBC has called for the end of federal marijuana prohibition and released a bill in May that outlined several wide-ranging reform proposals such as removing cannabis from the list of federally banned substances.
Rep. Hakeem Jeffries (D-NY) is reported to be laying the groundwork for a future House speaker run, starting with a bid to become the next House Democratic Caucus chair, Politico reports. He's a strong proponent of marijuana decriminalization. "The connected and powerful—including many in high political office—have frequently admitted to smoking marijuana when they were young," Jeffries wrote in a 2012 editorial for CNN. "We didn't unmercifully penalize them. We should stop needlessly criminalizing tens of thousands of our young people for doing the same thing."
Then, of course, there's Rep. Barbara Lee (D-CA), one of the most vocal advocates for cannabis reform on Capitol Hill for years. She's also currently running to become the next House Democratic Caucus chair, though a sizable following of supporters are pushing her to compete against Pelosi in the speaker race. This year, Lee has introduced legislation to protect legal marijuana states and also promote diversity in the burgeoning cannabis industry.
Photo courtesy of Brian Shamblen.
Mormon Church Faces Potential Lawsuit Over Medical Marijuana Opposition
One week after Utah voters approved a medical marijuana ballot initiative, a lawyer representing patients and advocates has formally notified the Mormon church to preserve records ahead of a potential lawsuit concerning its alleged attempts to undermine the measure.
It's no secret that the church opposed the medical cannabis initiative, which ultimately passed by roughly 52-46 percent, with some ballots still left to be counted. Though the organization said it supports medical cannabis reform, it vehemently resisted Proposition 2 and implored church members to vote against it.
Advocates and opponents reached a tentative compromise last month ahead of Election Day to have the Utah state legislature pass legislation during a special session ensuring access to medical marijuana. But not all legalization proponents felt encouraged by the deal, and the new legal notice to the church signals continued battles over exactly how the state's patients will access legal cannabis.
Several Utah lawmakers, the Utah Patients Coalition and the Utah Medical Association were also named in the notice and asked to maintain records.
The church has "a long history of dominating and interfering with the government of the State of Utah, often dictating to state and municipal legislators what legislative measures or policies they are to support or oppose," attorney Rocky Anderson, a former mayor of Salt Lake City, wrote in the notice, which was shared with Marijuana Moment.
"That dominance and interference is prohibited by the Utah Constitution."
Whether or not there will be a lawsuit remains unclear, as Anderson wrote that it was up to the claimants who reached out to him to determine if that was the best course of action. Advocacy groups TRUCE and the Epilepsy Association of Utah, along with several patients, are listed as claimants in the document.
Brian Stoll, a reform advocate who has served as a spokesperson for TRUCE and is also a member of the church, told Marijuana Moment that he does expect a lawsuit to go forward.
"Speaking as myself, not TRUCE, I do believe that they have every intention of going forward with the lawsuit if only to get lawmakers under oath discussing the domination of the political process in Utah of the Church of Jesus Christ of Latter-day Saints on record," he said. "There have been many stories over the years about their undue influence, including some accounts published by lawmakers detailing how intimately involved they are in legislation regarding certain topics."
"As you know, I'm an active member of The Church, and that will remain true. However, after having worked with the Utah legislature for the better part of three years where I saw this happen, and seeing all their work to thwart Prop 2 including having the ability to call a special session, I feel that it's unethical and not right for them to have such an influence."
If there is a lawsuit, the church is being implored to preserve a wide range of records, both physical and electronic. Anderson alleges that the church forced the special session "to radically undermine and alter the new law," which he claims amounts to a constitutional violation.
"Vastly altering the law mandated by the people is contrary not only to the popular will, but contrary to the intention expressed in the Utah Constitution that the people can, through an initiative, directly exercise their constitutionally guaranteed legislative power," he wrote.
In a statement provided to Marijuana Moment, a spokesperson for the Mormon church said "we have worked, from the outset, with medical professionals, law enforcement, educators and many other groups and prominent community leaders to seek the best for the people of Utah, to provide relief from human pain and suffering, especially where children are concerned."
"Broad community engagement was the reason a workable, beneficial and safer medical cannabis program was put together at the direction of state leadership. We stand behind and look forward to the safe, responsible and  compassionate solution that will be considered by the state legislature," the spokesperson said.
Read the full notice below.
Notice to Maintain Records – LDS Domination – Prop. 2 by Marijuana Moment on Scribd
UPDATE: This story has been updated to include comments from reform advocate and Mormon church member Brian Stoll, as well as a statement from the church. 
Utah Voters Approve Medical Marijuana Legalization Ahead Of Compromise Deal
Photo courtesy of Chris Wallis // Side Pocket Images.