Vermont Would Decriminalize Drugs Under New Bill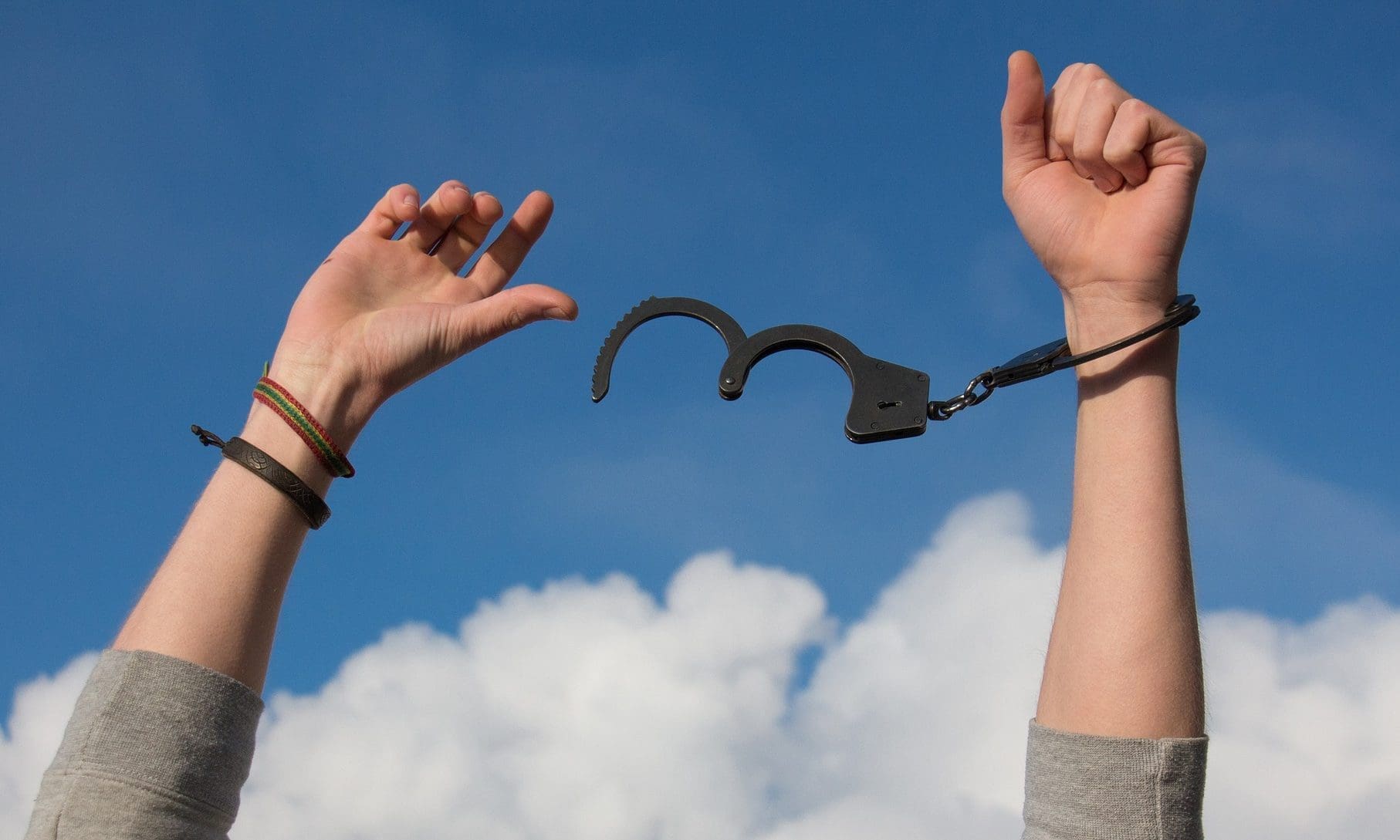 Vermont lawmakers have unveiled legislation to end criminal penalties around small amounts of illegal drugs in the state.
Under a bill introduced on Wednesday, possession and dispensation of personal-use amounts of drugs would instead be subject to a fine of up to $50 or a referral to a substance use screening and health service.
The bill, H.422, is sponsored by Reps. Selene Colburn (P) and Logan Nicoll (D), along with 12 additional lawmakers.
Backers frame the proposal as a move toward a public health approach to drug use disorders and overdose deaths.
"Vermont has been a leader in some ways with our approach to substance use disorder treatment and substance misuse prevention, but we continue to lose too many Vermonters to substances every year," Nicoll told Marijuana Moment in an email. "And we continue to treat drug abusers as criminals when they should just be patients."
A separate bill to remove criminal penalties around plant- and fungi-based substances, such as psilocybin, mescaline, ibogaine and DMT, was introduced last month by Rep. Brian Cina (P/D). That measure, H.309, has been referred to the House Judiciary Committee, which hasn't yet scheduled a hearing.
The new broader bill would establish a Drug Use Standards Advisory Board within the state Health Department, which would be responsible for setting "personal use dosage" and "personal use supply" amounts of regulated drugs. People caught with less than the personal use supply—defined as the amount "commonly possessed for consumption by an individual for any therapeutic, medicinal, or recreational use"—would be subject to a civil penalty of no more than $50.
A person could avoid the fine by instead agreeing to participate in a screening for substance use disorder, which would refer them to treatment or other services if necessary. Someone previously diagnosed with substance use disorder could avoid the penalty by providing evidence of that diagnosis to the court.
The same penalties would apply under H.422 to people found "dispensing" drugs, although existing criminal laws against "selling" the drugs—as well as dispensing more than personal-use amounts—would remain. Some of the activity that would be decriminalized under the bill currently carries criminal penalties of up to three years in prison and up to $75,000 in fines.
Colburn, the bill's other lead sponsor, signaled at a press last month that the measure was forthcoming. "We're still figuring out the model, but it does look to the work that's happened in Oregon as a potential template," she said at the time.
In November's election, Oregon became the first U.S. state to remove criminal penalties around all drugs when voters passed Measure 110, which replaced existing criminal penalties for simple possession with a $100 fine or completion of a health assessment. While state lawmakers elsewhere have considered similar reforms, so far no legislature adopted the policy change.
Dave Silberman, Addison County's elected high bailiff and a pro bono drug reform advocate, told Marijuana Moment he believes there's growing support among residents to explore alternatives to the drug war.
"Each year, more and more Vermonters across the political spectrum come to recognize that using the criminal-legal system to punish people for drug use is a bad policy choice that does nothing to make society safer and only serves to exacerbate social and racial inequity and make drugs and the drug trade more dangerous," he said in an email. "By decriminalizing personal possession and offering people suffering from addiction a compassionate, health-based pathway to treatment and recovery, H.422 lays out a far more effective alternative to the failed War on Drugs."
—
Marijuana Moment is already tracking more than 800 cannabis, psychedelics and drug policy bills in state legislatures and Congress this year. Patreon supporters pledging at least $25/month get access to our interactive maps, charts and hearing calendar so they don't miss any developments.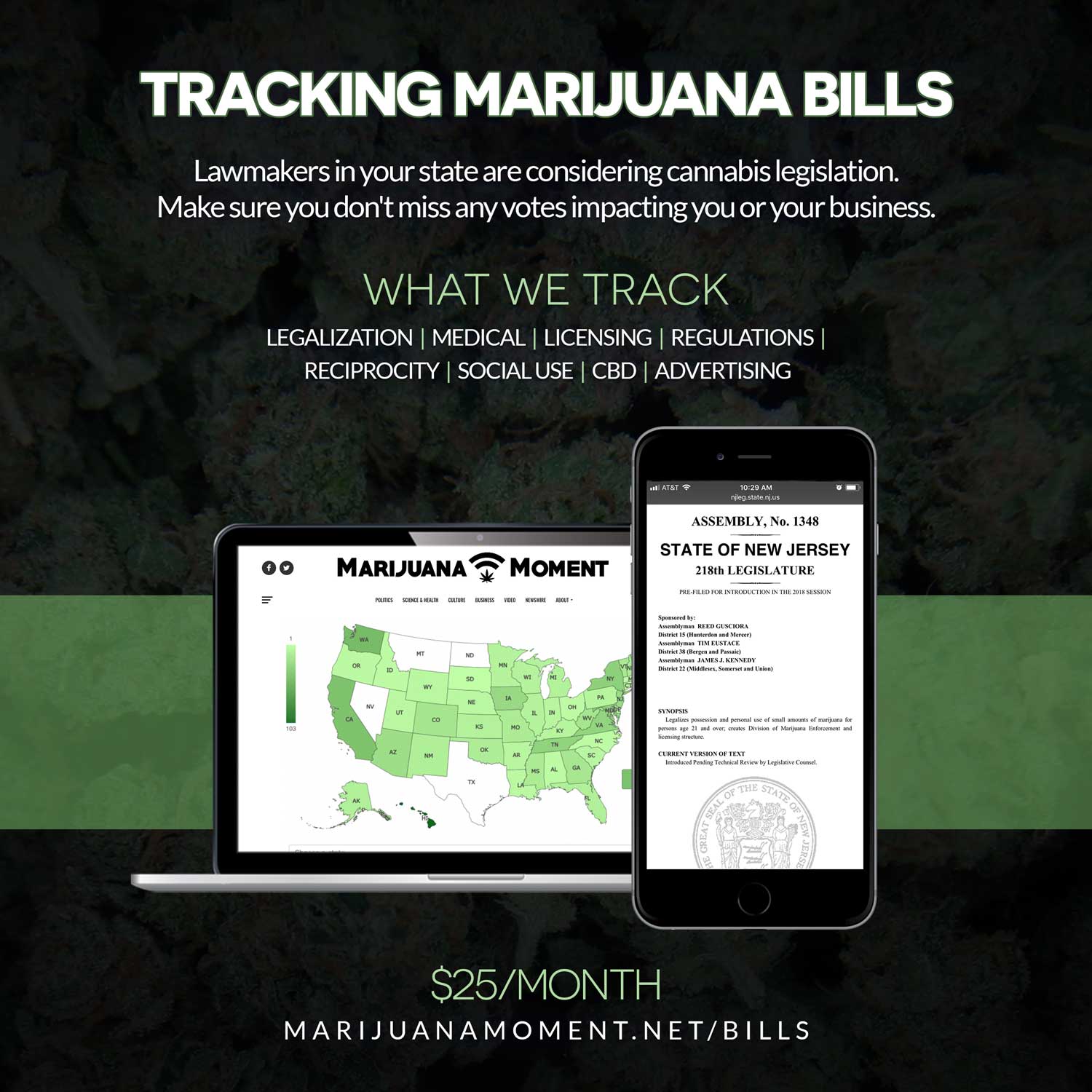 Learn more about our marijuana bill tracker and become a supporter on Patreon to get access.
—
Unlike Oregon's law, which used existing misdemeanor drug limits to set decriminalization thresholds, the Vermont bill would consult experts to determine how much of a particular drug or class of drugs qualifies as a "benchmark personal use supply," which would be exempt from criminal penalties.
The benchmarks would be set by a Drug Use Standards Advisory Board "with a goal of preventing and reducing the criminalization of personal drug use," the bill says. The advisory board would be chaired by the state's deputy commissioner of health for alcohol and drug abuse programs. The deputy commissioner would also appoint three "consumer representatives" nominated by harm-reduction service providers, who would be familiar with drug use and consumption practices.
The deputy commissioner and the three consumer representatives would together select the remaining members of the board, including two representatives from harm-reduction service providers, an academic researcher specializing in drug use or drug policy as well as individual experts on medication-assisted treatment, human behavior and addiction, substance abuse treatment and legal reform.
"This type of legislation has been of interest to me since Portugal implemented their drug policy reforms in 2001," Nicoll said, referring to that nation's harm-reduction policy that decriminalized possession of all drugs. "Introducing it this year, at this time, was important to me because of COVID-19 and the impact the necessary lockdowns have had on mental health, which so often has strong correlations with substance misuse."
Drug overdose deaths have surged nationwide during the pandemic, according to U.S. Centers for Disease Control data. More than 83,000 people died of drug overdose deaths of the country last year, an increase of nearly 20 percent.
While the CDC does not track overdose deaths by race, researchers have found that Black communities have been hit the hardest. Black Americans and other members of marginalized groups are also disproportionately arrested, convicted and imprisoned for drug crimes. Such records can create obstacles to education, housing, employment and other opportunities.
Other legislation in Vermont this session could decriminalize buprenorphine, commonly used to treat opioid use disorder, and regulate the sale of kratom, a popular but controversial herbal medicine and painkiller alternative.
"In general there's many of us trying to decriminalize human behavior that's become sort of stigmatized and judged by others but the main impact is on the person," Cina, sponsor of the bill to decriminalize certain plant-based psychedelics, told Marijuana Moment last month, as he was preparing to introduce his measure. He is also a cosponsor of the new bill.
In the case of substance use, Cina said, "the greatest impact is the health impact on the person and the social impact."
The Vermont Democratic Party, for its part, signaled late last year that it's on board with the decriminalization push. At a virtual meeting in September, the party adopted a platform that includes a call to "adopt an approach to the possession and misuse of drugs that is motivated solely by the principles of public health and harm reduction, rather than punishing undesirable private behavior, while avoiding the criminal justice system altogether."
Legislators in California, Connecticut, Florida, Hawaii, Kansas, Missouri, New York, Washington State and Virginia are also considering psychedelics and drug policy reform bills for the 2021 session.
A Republican lawmaker in Iowa introduced a bill to remove psilocybin from the list of controlled substances, which received a subcommittee hearing last week but did not advance. He also filed another piece of legislation to let seriously ill patients use psychedelic mushrooms, LSD, DMT and other drugs.
In New York, lawmakers are considering both a measure to decriminalize drugs and a separate bill, filed Tuesday, that would decriminalize psilocybin and psilocin, the chief psychoactive components in psychedelic mushrooms.
New York Lawmaker Files Bill To Decriminalize Psilocybin Mushrooms
Photo courtesy of Jernej Furman