Vermont Senate Expected To Vote On Legal Marijuana Sales Bill This Week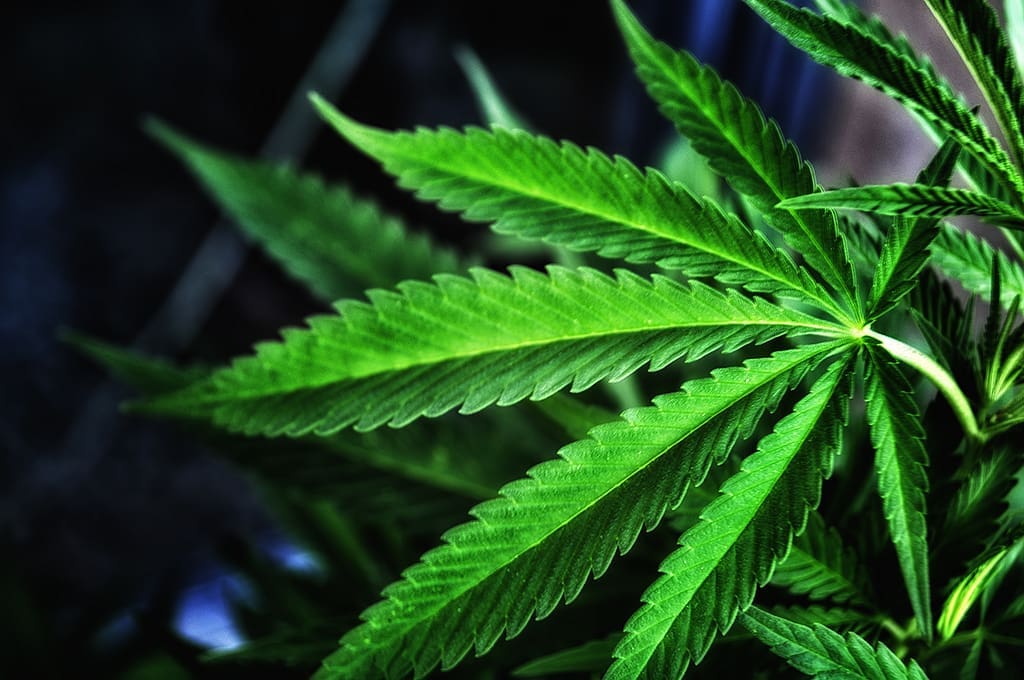 A bill to tax and regulate marijuana in Vermont is heading to a vote before the full Senate this week after clearing the latest in a string of committee victories on Tuesday.
Vermont became the first state in the country to legalize marijuana via legislative action—as opposed to by voters through a ballot measure—last year. The law currently allows the possession of up to an ounce and the cultivation of two mature plants by adults. The state lacks a system to tax and regulate marijuana markets, however.
The specifics of how that system should be structured and operate has been the subject of discussion around two bills in the House and the Senate. House bill 196 has been backed by more than a third of the chamber's members and has been referred to the House Committee on General, Housing and Military Affairs.
Senate bill 54 is a similar piece of legislation that would establish a Cannabis Control Board as the state's regulatory body for a legal marijuana market and set up five types of licenses for various businesses. If approved by lawmakers and signed into law, the Board would form on July 1 of this year, with licenses for retailers set to be issued on or before April 1, 2021.
The VT Senate is expected to vote (again!) on a retail marijuana bill Thursday. Here's how it would play out, if passed. Sales could begin in 2021. #vtpoli pic.twitter.com/KeY7ffhT0q

— April McCullum (@april_mccullum) February 26, 2019
After previous approval this month in the Judiciary and Finance committees, the Senate Committee on Appropriations voted 7-0 to advance the bill on Tuesday. It now heads to the entire Senate floor, where a could come as early as Thursday.
A fiscal note issued by the Vermont Legislative Joint Fiscal Office disclosed cost estimates for the board as well as anticipated revenues from the Senate Judiciary Committee's recommended 16 percent excise tax. Officials project a range of $3.8 million to $7.4 million in revenue in the first fiscal year and $8.6 million to $16.6 million by 2024.
For the recommended five-member Cannabis Control Board, the costs are estimated to be $860,000 in the 2020 fiscal year, $1,010,000 in 2021, and $940,000 in 2022.
Gov. Phil Scott (R), who signed the state's existing noncommercial cannabis legalization law, has said he would only consider approving legislation to tax and regulate marijuana sales if lawmakers fund education and prevention measures. He's also expressed concerns about the lack of technology to detect impaired driving from cannabis.
The Senate has passed bills legalizing retail marijuana sales on three occasions while the House has so far been unable to do so.
Dave Silberman, an attorney and pro bono drug policy drug reform advocate from Middlebury, said he's feeling confident the bill will pass this time as well.
"With half the body already sponsoring the legislation, and the bill having been significantly improved in committee on important aspects like promoting equity in the cannabis industry, it's pretty safe to predict that S.54 will easily pass the Senate with strong tri-partisan support," he said. "Based on previous voting records, and what new Senators have said about cannabis regulation on the campaign trail, I expect anywhere from 24 to 26 Ayes, with only 4 to 6 Nays."
Vermont Bill To Legalize Marijuana Sales Approved By Key Committee
Photo courtesy of Carlos Gracia.
California Governor Says Marijuana Legalization Is A 'Civil Rights' Matter Amid Mass Protests Over Racial Injustice
The governor of California discussed systemic racism and injustice that is inspiring mass protests across the country in a Friday speech, and he touted the state's legalization of marijuana as an example of how it has addressed racial disparities in the criminal justice system.
Gov. Gavin Newsom (D) said at a press conference that he's "very proud of this state" for going beyond issues such as implicit bias in policing and the "deadly use of force." California's leadership helped advance "a conversation about broader criminal justice reform to address the issues of the war on drugs" and "race-based sentencing," he said.
"That's why the state was one of the early adopters of a new approach as it relates to cannabis reform. Legalization around adult-use of marijuana," he said. "It was a civil rights call from our perspective."
"I was proud to be out in front in those efforts," he added. "It was about addressing the disparities. It was about addressing incarceration. It was about addressing the ills of this war on drugs."
Newsom also discussed the racially discriminatory sentencing of crack versus powder cocaine and other mandatory minimum sentencing policies. While the federal disparity was reduced over time since Congress passed the sentencing provision—a policy presumptive Democratic presidential nominee Joe Biden helped enacted during his time in the Senate and later sought to undo—California eliminated the distinction in terms of state sentencing in 2014.
Even so, the governor recognized that the reforms the state has enacted to date are "not enough" and more work needs to be done. He's also not alone in drawing a connection between drug policy reform and racial justice.
Earlier this week, the governor of Virginia said that the passage of marijuana decriminalization legislation this year represents an example of how his state has addressed racial inequities that are inspiring mass protests over recent police killings of black Americans such as George Floyd and Breonna Taylor.
Sen. Cory Booker (D-NJ) also recently said racial disparities in marijuana criminalization is an example of a systemic injustice that underlies the frustration of minority communities.
Last week, 12 House members introduced a resolution condemning police brutality and specifically noting the racial injustices of the war on drugs. It now has 160 cosponsors.
The measure came one week after 44 members of the House sent a letter to the Justice Department, calling for an independent investigation into a fatal police shooting of Taylor in a botched drug raid.
In New York, there's a renewed push to pass a package of criminal justice reform legislation that includes a bill to legalize marijuana. Sen. Julia Salazar (D) told Marijuana Moment that "in this particular moment, I think what's the important factor here is that [criminalization] disproportionately impacts black and brown New Yorkers."
"Because of the criminalization of the use of marijuana, more black and brown New Yorkers have interactions with police than they need to," she said. "More people end up in the criminal justice system in the first place than is necessary at all."
New Jersey Lawmakers File Marijuana Decriminalization Bill Ahead Of Broader Legalization Referendum
Image element courtesy of Gage Skidmore.
American Bar Association Says Firms Working 'Indirectly' With Marijuana Industry Should Get COVID Relief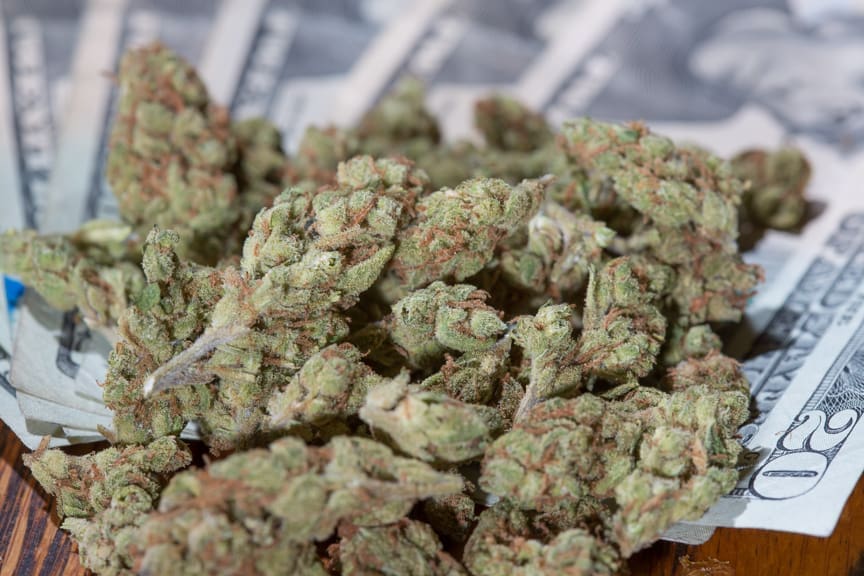 The American Bar Association (ABA) sent a letter to the heads of the Treasury Department and Small Business Administration (SBA) on Friday, urging them to end a current policy preventing law firms that service state-legal marijuana businesses from receiving federal coronavirus relief.
SBA has made clear that cannabis companies are ineligible for its Paycheck Protection Program (PPP) loans—but its policy also bars those that work with marijuana businesses indirectly from getting the aid. ABA, which has nearly 200,000 dues-paying members, said it wants clarification or a formal policy change to make it so indirect businesses are not impacted.
"The ABA supports amending federal law to ensure that lawyers do not face the threat of criminal charges when they represent clients in states that have legalized marijuana," the organization said. "Even before those changes are made to federal law, lawyers should also not be penalized for providing legal services to cannabis-related businesses that comply with state laws."
ABA also argued that the policy is excessively broad in that it stipulates that companies that derive any revenue from servicing a cannabis business cannot receive relief during the pandemic. "Thus, a law firm where a single lawyer provided advice to a single marijuana business client on legal issues for a nominal fee would arguably be ineligible under this language for the SBA PPP loan program," the organization wrote.
ABA's letter further notes that 78 percent of firms are located in states where marijuana is legal in some form.
"We urge SBA to provide further guidance that it will not treat otherwise eligible businesses, including law firms, as disqualified from the PPP program based solely on having provided legal, financial/accounting, policy, or regulatory advice to a Direct Marijuana Business," Judy Perry Martinez, ABA's president, wrote.
Steve Fox, strategic advisor at the Cannabis Trade Federation, told Marijuana Moment that it's "wonderful to see an organization with the reputation and stature of the ABA engage on this issue."
"As they note, the SBA guidance is overly broad and unjustly punishes companies and firms all across the country. In fact, in some states, the cannabis industry is so ingrained in the economy, you have many hundreds of companies providing goods or services to cannabis businesses," he said. "According to the plain language of the SBA guidance, they are all, with very minor exceptions, ineligible for PPP loans."
"We stand with the ABA in urging the Treasury and Small Business Administration to issue further guidance, clarifying that 'indirect marijuana businesses' are eligible for PPP loans. If they fail to do so, Congress should remedy this situation at the earliest possible opportunity," he added.
In February, ABA's House of Delegates voted in favor of proposals endorsing pending federal legislation to protect banks that service cannabis businesses and calling for a clarification of rules to ensure that lawyers will not be penalized for representing clients in cases concerning state-legal marijuana activity.
Rep. Earl Blumenauer (D-OR) introduced a bill last month that would fix the COVID-19 relief access problem, calling for SBA eligibility for cannabis businesses and ancillary companies. That came after he led a letter with 34 bipartisan members of the House urging leadership to include the policy change in future coronavirus-related bills.
Sens. Jacky Rosen (D-NV) and Ron Wyden (D-OR) made a similar request to Senate leaders in a separate letter.
Separately, the ABA-supported Secure and Fair Enforcement (SAFE) Banking Act was included in a House-passed COVID-19 relief package last month.
A bipartisan coalition of 34 state and territory attorneys general asked Congress to pass the bill with that language, which would protect banks that service marijuana businesses from being penalized by federal regulators.
The head of the Federal Deposit Insurance Corporation said this week that marijuana business banking represents one of the most "challenging issues that I have encountered" at the agency.
Read ABA's letter to the Treasury and SBA below: 
ABA letter to SBA on PPP by Marijuana Moment on Scribd
Federal Financial Regulatory Agency Head Says Marijuana Banking Among Most Challenging Issues
Bermuda Government Releases Marijuana Legalization Bill For Public Feedback
The government of Bermuda released a draft bill on Wednesday to establish a legal marijuana market in the self-governing British overseas territory.
"Surprising for some, public attitudes have evolved apace with global legislative reforms and in recognition that opening up pathways for new economic opportunities and activity is needed," Attorney General Kathy Simmons said in a video on the proposal.
Under the proposed legislation, adults 21 and older would be able to possess and purchase up to seven grams of cannabis from licensed retailers.
A regulatory body called the Cannabis Advisory Authority would be responsible for issuing licenses and regulating the market. There would be seven types of licenses available: cultivation, retail, research, import, export, transportation and manufacturing.
Individuals with prior marijuana convictions would not be barred from participating in the industry.
Fees for the licenses would be set in a way designed to both stimulate the territory's economy while also ensuring that they are not prohibitively expensive for "underserved and marginalized communities," a summary of the bill states.
People with convictions for possessing seven grams or less would be eligible for expungement.
The Attorney-General and Minister of Legal Affairs, Senator the Hon. Kathy Lynn Simmons, JP has announced new regulations by the Government of #Bermuda to reform Cannabis laws.

Please view the information here: https://t.co/3IVMZYA8lG pic.twitter.com/1mKJarPnaS

— Bermuda Government (@BdaGovernment) June 4, 2020
Last year, Bermudan lawmakers unveiled draft legislation to create a medical cannabis program. Public feedback signaled that people felt the bill imposed excessive regulations and that the territory should more broadly legalize marijuana altogether for adult use.
Now that this new draft legislation has been released, the government is again asking for public input up until July 3. On its site, individuals are prompted with seven specific questions that feedback is being sought on. That includes queries about licensing requirements and penalties.
Premier David Burt, who pledged last year to introduce marijuana legalization legislation, also encouraged individuals to weigh in on the proposed regulations.
Back in October, I stated that my Caucus voted to introduce a regulated Cannabis regime in #Bermuda. The @BdaGovernment has now published the draft policy & bill for feedback from the public.

We want to hear from you! Share your thoughts by July 3rd.https://t.co/kkGtsuQ1ES

— Premier David Burt (@BermudaPremier) June 5, 2020
"The Government has made a commitment to progressively liberalize cannabis laws in Bermuda and to create economic opportunities for citizens wishing to participate in a regulated cannabis scheme," the site states. "The Government again wishes to 'take it to the people' by commencing a one month public consultation exercise on the proposed scheme."
The attorney general said in her video that the government plans to "move ahead with a more simplified, regulated cannabis scheme, which builds on the strength of the original medicinal cannabis policy and which embraces the public feedback."
"The revised proposal with provide for a regulated cannabis program which has been hybridized to meet Bermuda's requirements while modeling the best available legal provisions in Canada, both provincial and federal, and to a lesser degree, examples from the Caribbean," she said.
Several Caribbean nations have started exploring marijuana reform in recent years. Importantly, in 2018, the heads of 19 Caribbean nations agreed to "review marijuana's current status with a view to reclassification," emphasizing "human and religious rights" issues stemming from criminalization as well as "the economic benefits to be derived" from legalization.
Since then, lawmakers in the dual-island nation of St. Kitts and Nevis said they would be introducing legalization legislation. The government of Trinidad and Tobago brought two cannabis reform bills before Parliament last year—one to decriminalize low-level possession and another to legalize cannabis for medical and religious purposes.
Meanwhile, the governor of the U.S. Virgin Islands has been stressing the need to legalize marijuana in order to generate tax revenue for the U.S. territory's fiscal recovery from the coronavirus pandemic.
The Jamaican government also recently announced that it will be allowing medical cannabis patients to make marijuana purchases online for pickup at "herb houses" as a means to combat the coronavirus pandemic.
Read the draft bill to legalize marijuana in Bermuda below:
Bermuda marijuana legalizat… by Marijuana Moment on Scribd
U.S. Virgin Islands Governor Touts Legal Marijuana's Economic Potential At Revenue Meeting