Vermont Bill To Legalize Marijuana Sales Approved By Key Committee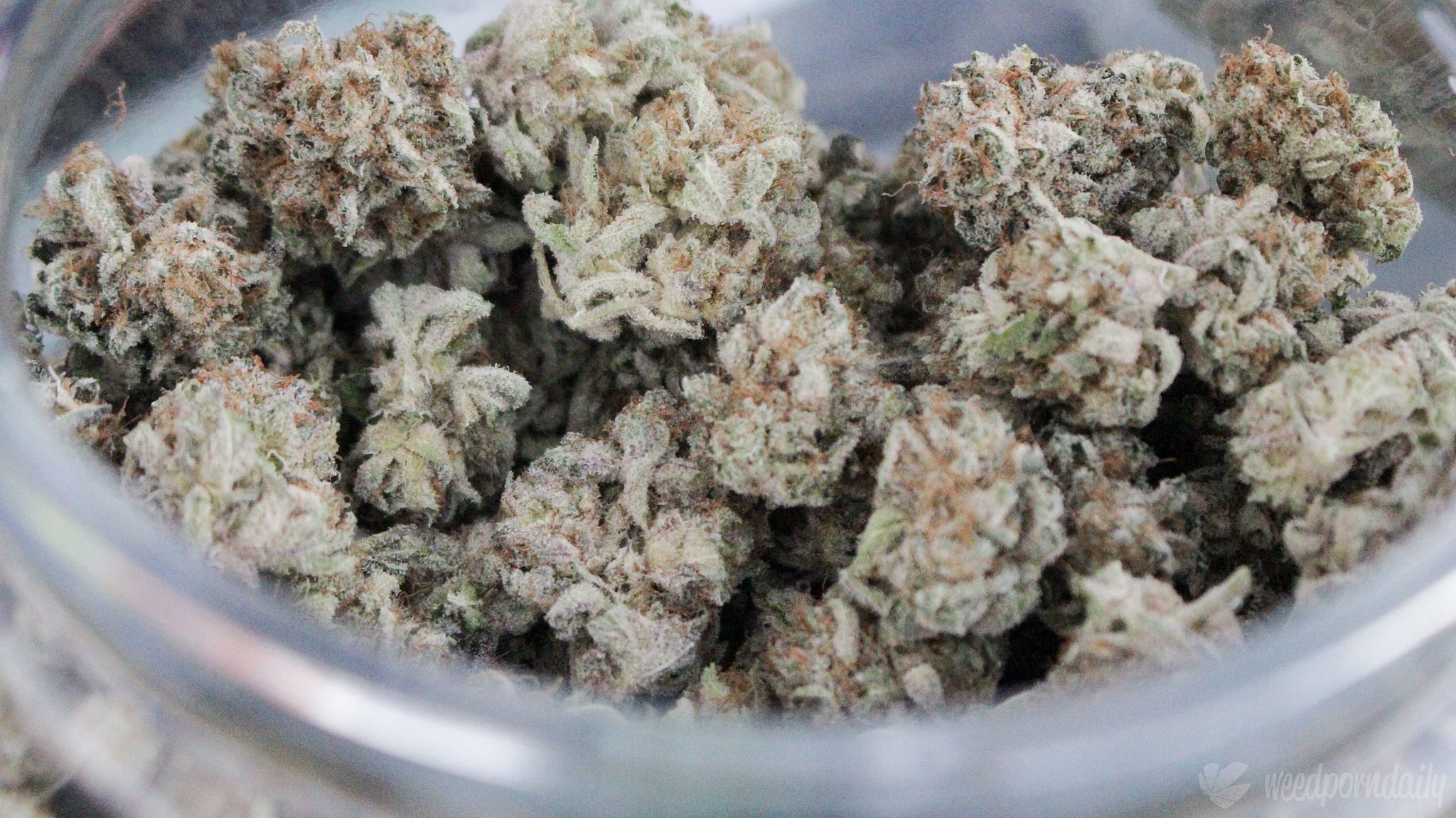 Vermont's legal marijuana system could get a major expansion under legislation that cleared a key Senate committee on Friday.
While the state already allows adults 21 and older to possess, consume and cultivate cannabis for personal use, there's currently no legal commercial market in place that allows for sales. But bill that would create a tax-and-regulate marijuana model in the state was approved by the Senate Judiciary Committee in a 4-1 vote.
Half of the Senate has already signed on as cosponsors of the legislation, which would establish a Cannabis Control Board to issue licenses for cannabis manufacturers, retailers and testing facilities. Sales would be taxed at 10 percent, and local municipalities would have the option of imposing an additional two percent tax.
Certain amendments were approved in committee, including a provision that requires the board to study the impact of delivery services in other legal states and create a report outlining recommendations. As it's currently written, delivery would not be allowed in Vermont.
Sen. Dick Sears (D), the chair of the committee, said that he expects the full Senate to vote on the bill before March 5, Seven Days, a Vermont-based weekly, reported. But first the legislation will go before the Senate Finance and Appropriations committees.
"I'm grateful for the hard work of Senator Dick Sears and the Senate Judiciary Committee, without whom we'd be years behind where we are in reforming Vermont's drug laws," Dave Silberman, an attorney and pro bono drug policy reform advocate, told Marijuana Moment.
"I'm particularly pleased to see that the committee made strong progress towards promoting equity in Vermont's cannabis industry, by ensuring that people with previous criminal histories are not excluded from the regulated market, specifically requiring the Control Board to create opportunities for communities disproportionately impacted by prohibition, and mandating that at least one commissioner have expertise in equity and social justice. These changes are the result of an open, democratic process that welcomed and listened to public input—something that makes me proud to live in Vermont!
The bill approved by Senate Judiciary contains several provisions that I and other advocates called for to center equity in Vermont's #cannabis industry, including requiring that at least one member of the Control Board have expertise in social justice! Go team! #vtpoli https://t.co/uhBb0yxZx3

— Dave Silberman (@DaveSilberman) February 15, 2019
If the legislation passes, the board would be required to issue retail licenses by April 1, 2021. There will be an emphasis on granting licenses to smaller businesses to avoid corporate monopolization of the industry.
Advocates are confident that the bill has enough support to pass in the Senate, which has on several prior occasions approved legislation to legalize and regulate the cannabis market.
A legalization bill was filed in the House earlier this month by Rep. Sam Young (D), with more than a third of representatives signed on as cosponsors, though it remains unclear how the chamber will vote. Speaker Mitzi Johnson (D) said she's "torn" on the legal sales.
And while Gov. Phil Scott (R) signed non-commercial legalization into law last year, he's expressed reservations about enacting a retail market and said he indicated that he wouldn't be inclined to sign off unless his concerns about impaired driving were first addressed.
Separate House legalization legislation was filed on Wednesday, introduced by Rep. Linda Joy Sullivan (D). And Rep. Maxine Grad (D), along with Young and other lawmakers, filed a bill providing for the expungement of criminal records for those convicted of misdemeanor marijuana possession.
Commercial Marijuana Legalization Bill Sponsored By Half Of Vermont Senate
Photo courtesy of WeedPornDaily.