Vermont Lawmakers Approve Marijuana Legalization Bill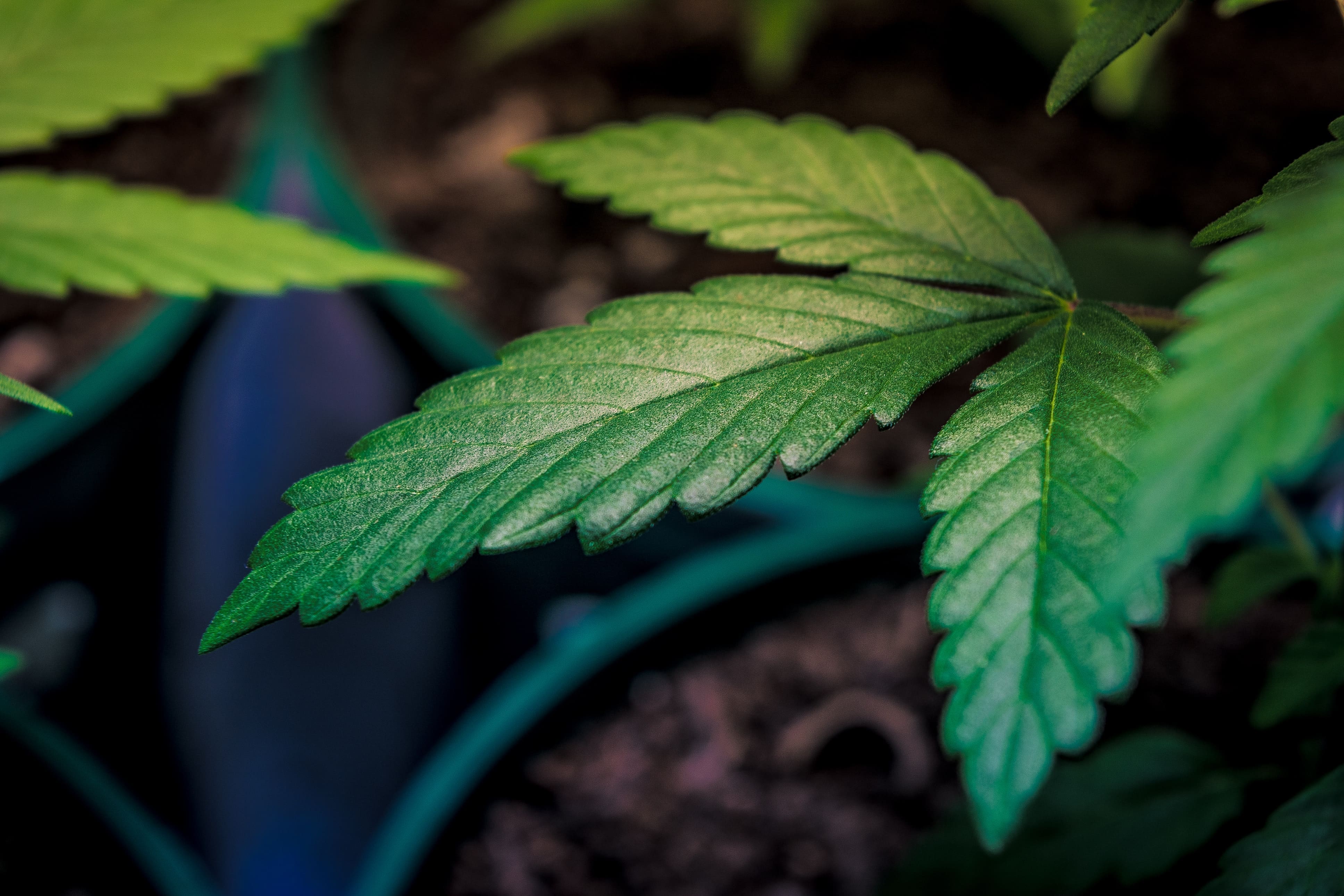 The Vermont House of Representatives voted on Thursday to legalize possession and home cultivation of marijuana.
The move comes on the same day that U.S. Attorney General Jeff Sessions moved to rescind Obama-era guidance that has generally allowed states to implement their own marijuana laws without federal interference.
Under the Vermont legislation, an earlier version of which passed the Senate last summer, commercial sales of cannabis would not be allowed. But if the proposal is enacted, as is expected, the state would become the first to legalize marijuana by an act of lawmakers. To date, all eight states that have ended cannabis prohibition have done so via voter initiatives.
Gov. Phil Scott (R) has promised to sign the bill into law after the Senate votes to approve the new language, expected next week.
Vermont fell just short of ending marijuana prohibition in 2017. Both legislative chambers approved a legalization proposal, but Scott vetoed it. However, the governor then laid out a few small revisions he wanted legislators to make in order to garner his signature. The Senate quickly acted to make the requested changes, but the House wasn't able to overcome procedural hurdles to pass the revised bill in time during a short special session over the summer.
That left the House poised to approve the bill under regular order after reconvening for the year this week. The vote on Thursday was 81 to 63.
Representatives voted down several floor amendments, including proposals to delay consideration of the bill in light of news about the federal enforcement policy change. They also rejected an attempt by GOP House leader Don Turner to add legal cannabis sales to the bill. The move by Turner, a legalization opponent, was seen by advocates as an attempt to attach a poison pill to the legislation, because Scott would have been less likely to sign it into law as amended.
In his State of the State speech on Thursday, Scott seemed to express disappointment about a recent news report suggesting that Vermont's consideration of cannabis legalization was the biggest story in the state last year.
"Imagine how it must seem to a family who's struggling to get by, who can't afford to pay their property tax bill, to turn on the news and hear that the marijuana debate was ranked Vermont's number one news story of 2017," he said.
If the proposal is enacted, possession of up to one ounce of cannabis and home cultivation of two mature plants by adults over 21 years of age would be legal.
While the legislation initially included language creating a study commission to examine the possible future legalization of commercial marijuana sales, Scott created such a panel on his own by executive order during the interim. On Wednesday, the House Judiciary Committee amended the bill to remove the commission provisions, which is why it now requires one more vote in the Senate, where it is widely expected to pass.
Advocates believe that New Jersey is poised to end marijuana prohibition via the legislature this year as well. Phil Murphy (D), who will be sworn in as governor later this month, campaigned on legalization, and the Senate president says he is ready to pass a bill.
A number of other states are expected to vote on ballot initiatives to legalize recreational or medical cannabis.
Vermont Governor Signs Marijuana Legalization Into Law
Vermont is officially the ninth state to legalize marijuana, and the first to end cannabis prohibition through an act of lawmakers.
On Monday, Gov. Phil Scott signed the legalization bill into law.
Please visit Forbes to read the rest of this piece.
(Marijuana Moment's editor provides some content to Forbes via a temporary exclusive publishing license arrangement.)
Photo courtesy of Harshil Shah.
State Lawmakers Push Back On Federal Anti-Marijuana Moves
This month the Trump administration tore up Obama-era guidance that has generally allowed states to implement their own marijuana laws without federal interference.
But states aren't taking the change sitting down.
On Monday, Vermont Gov. Phil Scott (R) signed into law a cannabis legalization bill that legislators in his state approved just hours after U.S. Attorney General Jeff Sessions rescinded the federal marijuana protections.
New Hampshire's House of Representatives also approved a legalization bill days after the Sessions move.
And in a number of other states, lawmakers have filed legislation or resolutions forcefully pushing back on what they see as a federal attack on their marijuana policy prerogatives.
In Arizona, California, Massachusetts and Washington State, lawmakers are considering bills to prevent state and local officials from assisting federal agents in any actions against legal marijuana businesses, effectively making them "sanctuary states" for cannabis.
On Friday, Hawaii senators introduced a bill claiming that "federal scheduling of cannabis as a controlled substance does not apply to the medical use of cannabis in Hawaii because the medical use of cannabis in Hawaii is currently accepted medical use in treatment in the United States."
It is unclear how the U.S. Department of Justice would react to the state measure, which obviously does not have the power to change marijuana's status under federal law.
But the claim by Hawaii lawmakers — as well as the other state bills to strip the federal government of any help it might hope for in moving against marijuana businesses and consumers — are just a small number of examples showing that local elected officials are prepared to strenuously oppose any cannabis crackdown that Sessions may launch.
Several state legislatures are also considering nonbinding resolutions that express the will of lawmakers that Trump administration should not interfere with local cannabis laws.
For example, last week, Iowa representatives filed a resolution calling on the federal government to reschedule marijuana.
Pennsylvania senators introduced a measure asking Congress to change gun laws to protect the Second Amendment rights of medical cannabis patients.
In Michigan, a pending resolution urges Sessions to "respect the people of Michigan's constitutionally-protected right to regulate medical marihuana at the state level," adding: "if he fails to do so, we call upon the President of the United States to replace him with a successor who will more faithfully fulfill this constitutional duty."
An Alaska measure asks the Trump administration to "forbear any federal interference in marijuana policy of states where marijuana has been legalized."
In Illinois, lawmakers concerned with the marijuana industry's banking access issues are pushing a resolution urging Congress to "amend federal law to provide immunity from federal prosecution and regulatory protections for financial institutions legally providing services to cannabis-related businesses, licensees, and consumers pursuant to applicable state law."
A more modest South Carolina Senate resolution wants Congress to remove "federal statutory and regulatory barriers that prevent" research on marijuana.
Kentucky representatives filed a measure asking Congress to remove hemp from the Controlled Substances Act, prevent the Drug Enforcement Administration from sending "agents onto farms and other sites where hemp is being grown, stored, and processed" and instruct the Food and Drug Administration to "accelerate clinical trials and other research on the health effects of cannabidiol (CBD) and other cannabinoids found in hemp."
Georgia representatives want the feds to "reclassify marijuana so that its medical benefits and effects may be further researched."
A New Jersey resolution asks Congress to pass laws "that are fair and compassionate, permit states to set their own medical marijuana policies without federal interference, and make marijuana accessible to the millions of Americans who would benefit from its medicinal properties."
A New Mexico representative wants his colleagues to approve a measure mandating that "formal request be made to the New Mexico congressional delegation to create new legislation protecting medicinal cannabis users in New Mexico from the threat of being sent to federal prison."
California lawmakers already passed a resolution late last year urging federal legislators to reschedule marijuana "from a Schedule I drug to an alternative schedule, therefore allowing the legal research and development of marijuana or cannabis for medical use and allowing for the legal commerce of marijuana or cannabis so that businesses dealing with marijuana or cannabis can use traditional banks or financial institutions for their banking needs." Now, they are considering a separate measure sending a message to federal prosecutors that "the enforcement priorities of the United States Department of Justice should not be undeservedly placed on California's lawful and closely regulated cannabis industry."
The state bills and resolutions are just one lens through which to view the overwhelming unpopularity of the Trump administration's move to undo state marijuana protections.
A large number of members of Congress from both parties also swiftly slammed the decision, and several national polls showed that voters strongly support the right of states to set their own cannabis laws without federal interference.
Bipartisan Lawmakers Push For Marijuana Protections In Funding Bill
Rand Paul Pushes Marijuana Amendments On Funding Bill
As Congress works to end a federal government shutdown that began at midnight on Friday, a Republican senator is trying to insert marijuana into the process.
Sen. Rand Paul of Kentucky has filed two far-reaching cannabis amendments that he wants to be part of a deal to reopen the government.
One measure would prevent the Justice Department from interfering with state recreational legalization and medical cannabis laws, a big concern in the wake of U.S. Attorney General Jeff Sessions's recent rescission of Obama-era guidance that has generally allowed local marijuana policies to be implemented without federal harassment:
                                ______
                                 
  SA 1910. Mr. PAUL submitted an amendment intended to be proposed by 
him to the bill H.R. 195, to amend title 44, United States Code, to 
restrict the distribution of free printed copies of the Federal 
Register to Members of Congress and other officers and employees of the 
United States, and for other purposes; which was ordered to lie on the 
table; as follows:

       At the appropriate place, insert the following:
       Sec. __.  None of the funds made available by this Act to 
     the Department of Justice may be used, with respect to any of 
     the States of Alabama, Alaska, Arizona, Arkansas, California, 
     Colorado, Connecticut, Delaware, Florida, Georgia, Hawaii, 
     Illinois, Iowa, Kentucky, Louisiana, Maine, Maryland, 
     Massachusetts, Michigan, Minnesota, Mississippi, Missouri, 
     Montana, Nevada, New Hampshire, New Jersey, New Mexico, New 
     York, North Carolina, North Dakota, Ohio, Oklahoma, Oregon, 
     Pennsylvania, Rhode Island, South Carolina, Tennessee, Texas, 
     Utah, Vermont, Virginia, Washington, West Virginia, 
     Wisconsin, and Wyoming, to prevent the State from 
     implementing State laws that authorize the use, distribution, 
     possession, or cultivation of marijuana on non-Federal lands 
     within the respective jurisdiction of the State.
                                 ______

Paul's other amendment concerns the ability of banks to open accounts for marijuana businesses without running afoul of federal regulators:
                                ______
                                 
  SA 1909. Mr. PAUL submitted an amendment intended to be proposed by 
him to the bill H.R. 195, to amend title 44, United States Code, to 
restrict the distribution of free printed copies of the Federal 
Register to Members of Congress and other officers and employees of the 
United States, and for other purposes; which was ordered to lie on the 
table; as follows:

       At the appropriate place, insert the following:
       Sec. __.  None of the funds made available by this Act may 
     be used by the Department of Justice for activities that are 
     not in compliance with the February 14, 2014, Department of 
     Justice memorandum from James M. Cole, Deputy Attorney 
     General, entitled ''Guidance Regarding Marijuana Financial 
     Crimes'', and the memoranda incorporated therein.
                                 ______
A top Treasury Department official testified before senators this week that the Trump administration is currently weighing whether to tear up an Obama-era memo on cannabis banking in line with Sessions's move to rescind the broader Justice Department guidance on state marijuana laws.
It is unclear if either of Paul's amendments will actually be considered and voted on as part of a deal to re-open the federal government following the Friday shutdown.
The lapse in spending legislation has put medical cannabis patients and providers at greater risk because an existing protection preventing the Justice Department from undermining medical marijuana laws has now expired, but drug enforcement has not. Under a federal contingency plan, anti-drug agents and prosecutors are exempt from furlough.
If Congress passes another bill to fund the government, the medical cannabis protections will go back into effect through whatever date to which the legislation continues spending levels. People complying with broader full-scale marijuana legalization laws will remain at risk of federal enforcement actions, however, unless Paul's relevant amendment is adopted.
Earlier this week, House leaders effectively blocked an amendment to protect state marijuana laws from federal interference from being considered on the floor.
Photo courtesy of Gage Skidmore.