Why Sessions's Anti-Marijuana Move Might Be Good For Legalization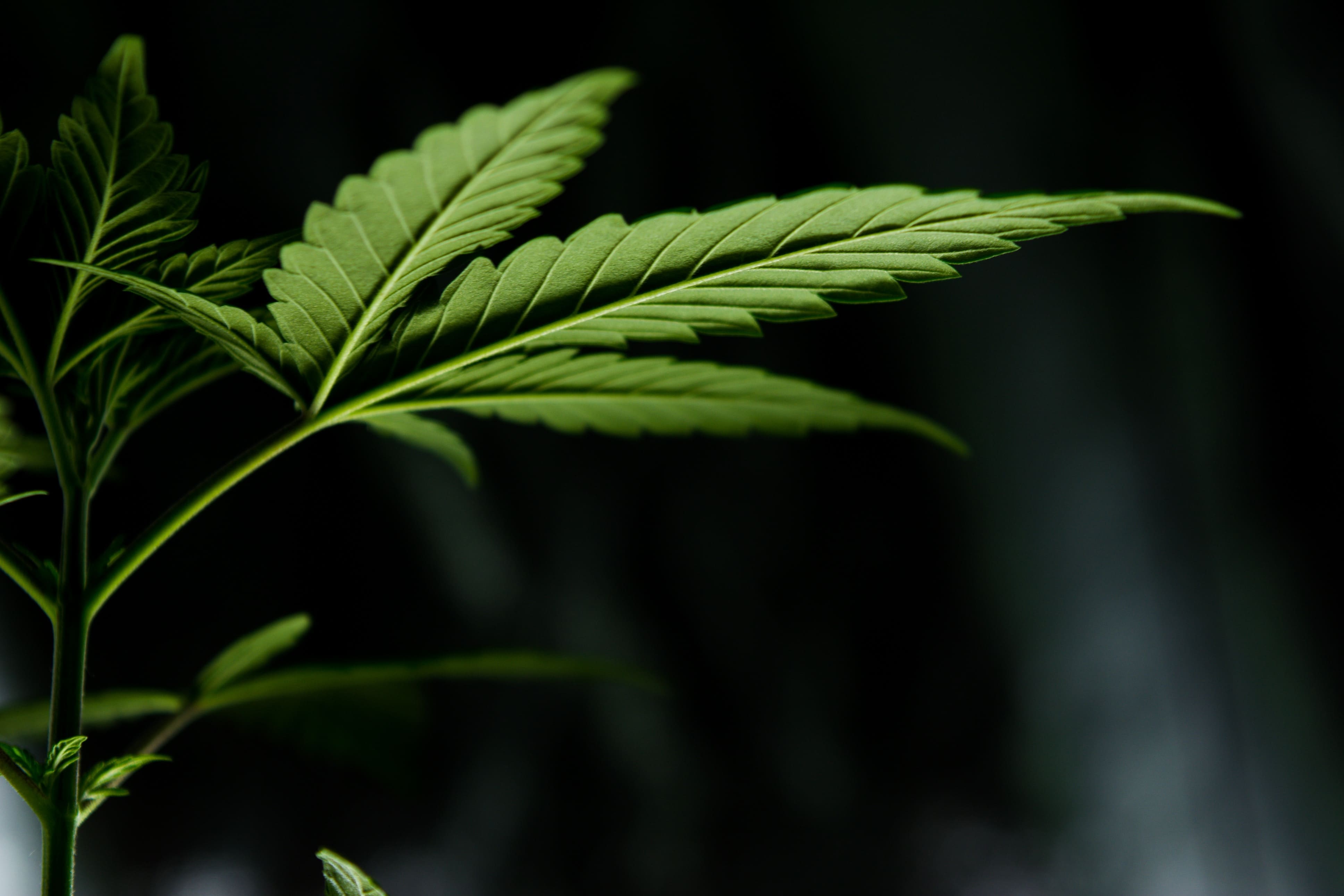 For the past several years, the marijuana industry and its customers have been relying on a piece of paper — an Obama-era document known as the Cole memo — to indulge in their business and pleasure mostly without fear of arrest by federal agents.
On Thursday, U.S. Attorney General Jeff Sessions rescinded that document. Observers took it as a sign that a large-scale cannabis crackdown could be on the way.
But could Sessions's move actually turn out to be good news for legalization supporters?
The development generated immediate and intense pushback from federal and state officials, from both sides of the aisle. And it wasn't just the usual suspects of the Congressional Cannabis Caucus chiming in. Democratic and Republican House and Senate members who almost never talk about marijuana, except when asked about it, proactively released statements pushing back against Sessions.
Congressman Rod Blum, Republican of Iowa, for example, said that the attorney general's action inspired him to sign on as a cosponsor of House legislation to let state set their own cannabis laws without federal interference.
Iowa has not legalized marijuana, and only has an extremely limited medical cannabis oil law on its books.
Because of @jeffsessions actions, I'm joining the "Respect State Marijuana Laws" bill. I believe in States' Rights & I've seen how cannabis derived medicines can stop seizures in a child, help a veteran cope with pain, or provide relief to a senior with glaucoma. #IA01

— Congressman Rod Blum (@RepRodBlum) January 5, 2018
Not surprisingly, lawmakers who represent state-legal marijuana businesses and consumers who are now at greater risk in a world without the Cole memo are also fired up.
Congresswoman Nancy Pelosi of California, the House Democratic leader, for example, issued a statement in response to the Sessions move saying that Congress should not only continue an existing budget rider that prevents the Justice Department from interfering with state medical cannabis laws but should expand its scope to protect full recreational laws as well.
"Congress must now take action to ensure that state law is respected, and that Americans who legally use marijuana are not subject to federal prosecution," she said. "Democrats will continue to insist on bipartisan provisions in appropriations bills that protect Americans lawfully using medical marijuana. Congress should now consider expanding the provisions to cover those states that have decriminalized marijuana generally.
Similarly, Democratic Sen. Ron Wyden of Oregon said that "any budget deal Congress considers in the coming days must build on current law to prevent the federal government from intruding in state-legal, voter-supported decisions."
Republican Sen. Cory Gardner of Colorado took to the Senate floor and issued a threat to block Trump administration nominees over the move.
.@SenCoryGardner on Attorney General Jeff Sessions' #marijuana policy change: "I will be holding all nominations for the Department of Justice. The people of Colorado deserve answers." pic.twitter.com/BnVEkA54ag

— CSPAN (@cspan) January 4, 2018
Likely 2020 Democratic presidential contenders rushed to beat one another to the punch in slamming the Trump administration's anti-cannabis action.
Not a single member of Congress from either party issued a statement supporting the rescission of the Cole memo.
Whereas the marijuana industry has been operating in a sort of legal gray area under the Cole memo and the medical cannabis budget rider, the Sessions move forces marijuana to the forefront of American politics, where a breaking point may finally be reached.
While in the short-term, Sessions's move has sent shock and fear through the cannabis community, caused stocks to tumble, spooked investors and gave banks greater pause about opening accounts for marijuana businesses, the disappearance of the Obama-era protections could actually have positive long-term implications.
Yes, DEA agents may raid some businesses. And federal prosecutors might bring some cannabis entrepreneurs to court. People in the cannabis industry could go to prison or have their assets seized.
Those actions could have long-lasting implications negative for those targeted. That's nothing to take lightly, and no one in the legalization movement wants it to happen.
But by launching a crackdown in any form, Jeff Sessions's Justice Department could spur a backlash — among the public and from federal, state and local officials whose job-creating, taxpaying constituents are being targeted.
And that could finally force a resolution to to the growing federal-state divide on marijuana that might otherwise persist longer in a murky gray area under the Cole memo and annual appropriations riders.
If Congress passes legislation to change cannabis's status under federal law in the next year or two, legalization supporters may have Jeff Sessions to thank for it.
Leading Congressional Marijuana Opponent In Danger Of Losing Seat, Polls Find
U.S. Rep. Pete Sessions (R-TX) is facing his first major congressional reelection challenge in over a decade, and his opponent, Democratic candidate Colin Allred, is hot on his trail, according to recent polling.
For marijuana reform advocates, it's a race to follow.
Sessions, as chairman of the House Rules Committee, has systematically blocked votes on cannabis-related legislation by his colleagues on Capitol Hill. Measures on everything from expanding access to medical marijuana for veterans to protecting legal cannabis states from federal interference have been dead upon arrival. Even hemp is a no-go with Sessions at the helm of the powerful committee.
Not a single cannabis-related vote has been allowed on the House floor during the current Congress, thanks to Sessions.
The closest the GOP congressman has come to compromise on the issue in recent months seems to be his pledge to continue talks with a medical marijuana advocacy group. Members of the organization told Marijuana Moment earlier this month that the congressman was "very receptive" to their mission when they met—but Sessions has yet to commit to backing any specific legislation.
But in November, voters in Texas's 32nd Congressional District will have an opportunity to elect a representative with starkly different attitude toward drug policy: Allred, a civil rights attorney and former NFL player, supports medical cannabis and decriminalizing simple possession of marijuana.
A new poll from The New York Times poll shows a surprisingly tight race.
The Times called more than 43,000 voters across District 32 over the past week to get a sense of voter sentiment heading into November, talking to 500 of them. The results of those calls showed 48 percent of respondents supporting Sessions to Allred's 47 percent.
Of course, 500 isn't an especially large sample size and the margin of error is about five percentage points.
But another recent survey conducted by Public Policy Polling for a healthcare advocacy group showed Allred ahead of the anti-cannabis incumbent by five points (47-42 percent).
.@ppppolls for @ProtectOurCare, Sept. 17-18:
– #TX07 (562 RVs, MOE +/-4.1%): @Lizzie4Congress 47%, @johnculberson 45% (Trump net approval: -3)
– #TX32 (555 RVs, MOE +/-4.2%): @ColinAllredTX 47%, @PeteSessions 42% (Trump net approval: -10)

— Patrick Svitek (@PatrickSvitek) September 24, 2018
Accordingly, the race has been graded as a "toss-up" by the Cook Political Report.
The apparent closeness of the contest is noteworthy. Fewer voters seem to have formed strong opinions about Allred, with almost 50 percent of respondents telling the Times they couldn't say whether they had a favorable or unfavorable opinion of the candidate. Sessions, a known quantity as a sitting elected official, had a higher favorable rating (42 percent) than Allred, but also a significantly higher unfavorable rating (44 percent).
Respondents in the Times survey were also asked to weigh in on the U.S. Senate race between Sen. Ted Cruz (R-TX) and Rep. Beto O'Rourke (D-TX). Forty-nine percent of voters in Sessions's district said they'd vote O'Rourke if the election was "being held today," while 47 percent said they'd vote Cruz.
It's hard to say how much each candidate's position on cannabis will tilt the scales in November, but what is known is that a bipartisan majority of Texans side with Allred when it comes to marijuana reform. A 2017 survey found "83 percent of Texans support legalizing marijuana for some use," for example.
More on Allred's stance on marijuana policy.
Asked about his plans for veterans transitioning back to civilian life, who might be struggling with mental health issues, Allred said "[p]art of that care should be the legalization of medical marijuana and cannabis as a non-addictive alternative to opioids and to treat PTSD and other battlefield injuries."
It is unfortunate that Pete Sessions refuses to acknowledge that medical marijuana can help our veterans coming back from war who are struggling with PTSD and chronic pain. https://t.co/NxpfE55Xzr

— Colin Allred (@ColinAllredTX) June 7, 2018
The candidate has also criticized Sessions for holding up cannabis legislation, writing it's "unfortunate that Pete Sessions refuses to acknowledge that medical marijuana can help our veterans coming back from war who are struggling with PTSD and chronic pain."
Marijuana In Texas: Where Ted Cruz And Beto O'Rourke Stand On Legalization
Canadians Involved In Marijuana Industry Not Welcome In US, Feds Confirm
As Canada inches closer to opening its retail marijuana market next month, U.S. border officials are officially laying out their policy of weeding out the country's cannabis consumers as well as those who work or invest in the industry.
In a Friday press release, U.S. Customs and Border Protection (CBP) confirmed previous news reports and affirmed that border officials will continue to enforce U.S. federal law, which for decades has defined marijuana as having a high potential for abuse and no medical benefit.
"Canada's legalization of marijuana will not change CBP's enforcement of United States laws regarding controlled substances," the statement reads.
But more than just stopping marijuana from crossing the border, the federal agency will also actively deny entry into the country by people who work in the legal cannabis industry.
"As marijuana continues to be a controlled substance under United States law, working in or facilitating the proliferation of the legal marijuana industry in U.S. states where it is deemed legal or Canada may affect admissibility to the U.S.," reads the CBP statement.
Canada became the second nation in the world to legalize marijuana in June. Starting on October 17, Canadian adults will be able to purchase and consume cannabis legally.
Although 31 U.S. states and Washington, D.C. have legalized cannabis for medical use and nine states and D.C. allow recreational use—including Washington, Vermont and Maine, which sit along the Canadian border—CBP officials say that entering the country with marijuana, even into a legalized state, "may result in seizure, fines, and/or arrest and impact admissibility."
CBP officials spoken about the anti-marijuana policy before, but with Friday's press release it's now officially in black and white.
In the eyes of the U.S. federal government, "we don't recognize that as a legal business," Todd Owen, executive assistant commissioner for CBP's Office of Field Operations told Politico earlier this month.
The senior official also cautioned that travelers risk a "lifetime ban" if they lie about their past drug use. "Our officers are not going to be asking everyone whether they have used marijuana, but if other questions lead there—or if there is a smell coming from the car, they might ask," he said.
Any traveler who admits to past use of illegal drugs, including marijuana, will not be allowed into the U.S. CBP will then keep a record of the traveler and prohibit them from returning, whether or not the individual has previously entered the country. If they wish to return, the traveler must apply for a waiver to lift the lifetime ban at a cost of $585, as reported by Politico.
In response, Rep. Lou Correa (D-CA) demanded that Homeland Security Secretary Kirstjen Nielsen clarify her department's policy and how it would go about enforcing it.
In a draft letter obtained by Marijuana Moment this month, the congressman posed a list of questions including how, exactly, the Department of Homeland Security will "evaluate and determine that an authorized foreign national is associated with the cannabis industry."
Lawmaker Presses Trump Official On Banning Canadians From US For Marijuana
Photo courtesy of Gerald L. Nino, U.S. Department of Homeland Security.
Idaho Gubernatorial Candidates Disagree On Marijuana Legalization
Marijuana is an increasingly prominent issue in many political races this year.
Even in campaigns where cannabis is not a central concern, the candidates are often taking strong positions on legalization when asked about it.
Here's a look at where the major party contenders in Idaho's gubernatorial contest stand on ending marijuana prohibition and related reforms.
Democrat: Paulette Jordan
While Jordan, a former state legislator and tribal council member, has focused more on decriminalization and medical cannabis during her campaign, she does support full marijuana legalization.
I believe that we need to move toward full legalization in Idaho as well. It will generate much-needed revenue for our state and it will make our criminal justice system more ethical. (3/4)

— Paulette Jordan (@PauletteEJordan) April 19, 2018
Jordan has touted her work on a decriminalization bill in the legislature, saying "I realize it's baby steps in this state. But the fact of the matter remains that 70 percent of our borders are surrounded by states that have legalized marijuana."
She tweeted, but later deleted, "I look forward to decriminalizing Cannabis and leading the way for medicinal cannabis as an alternative medicine that is taxed and well regulated."
During a Democratic primary debate, she said there's "nothing wrong" with legalization.
In a Facebook Live interview with the Idaho Statesman (roughly 10 minutes into the video below), she spoke about children who benefit from cannabidiol (CBD) oil, saying that marijuana is "a natural medicine that mother earth has created" and that has "been here for thousands of years, as long as my ancestors have been here."
Addressing broader recreational legalization, she said, "the numbers that have been very beneficial to other states when it comes down to resources for education."
Republican: Brad Little
Currently the state's lieutenant governor and a former state lawmaker, Little opposes legalization but does support limited CBD medical cannabis access.
"I support existing Idaho law and oppose the legalization of marijuana," he said during a Republican primary debate, criticizing a legislative proposal to expand on the existing CBD pilot program established by current Gov. Butch Otter (R).
"We are expanding the current quality controlled CBD oil treatment study taking place where CBD oil is being administered to children with epilepsy or seizure disorders, and the results seem to be proving very successful. I support this pilot, and I want to ensure that we get all the data and know that this treatment works," he said. "As for this session's CBD legislation, I think it was far too broad and had too many unintended consequences."
He previously argued that the state's limited CBD oil program is "working" and advocated for restrictive restrictive regulations on CBD during another debate.
The Idaho Republican Party tweeted about Little's opposition (and Jordan's support for) "fully legalizing all marijuana."
We're sure it was just an oversight they forgot to include:

Banning AR-15s:
Little NO, Jordan YES

Sanctuary cities:
Little NO, Jordan YES

Mandatory gun licensing & registration:
Little NO, Jordan YES

Fully legalizing all marijuana:
Little NO, Jordan YES#idpol #idleg #idaho pic.twitter.com/5rlZ1Ikn2K

— Idaho GOP (@IdahoGOP) September 22, 2018