Why Sessions's Anti-Marijuana Move Might Be Good For Legalization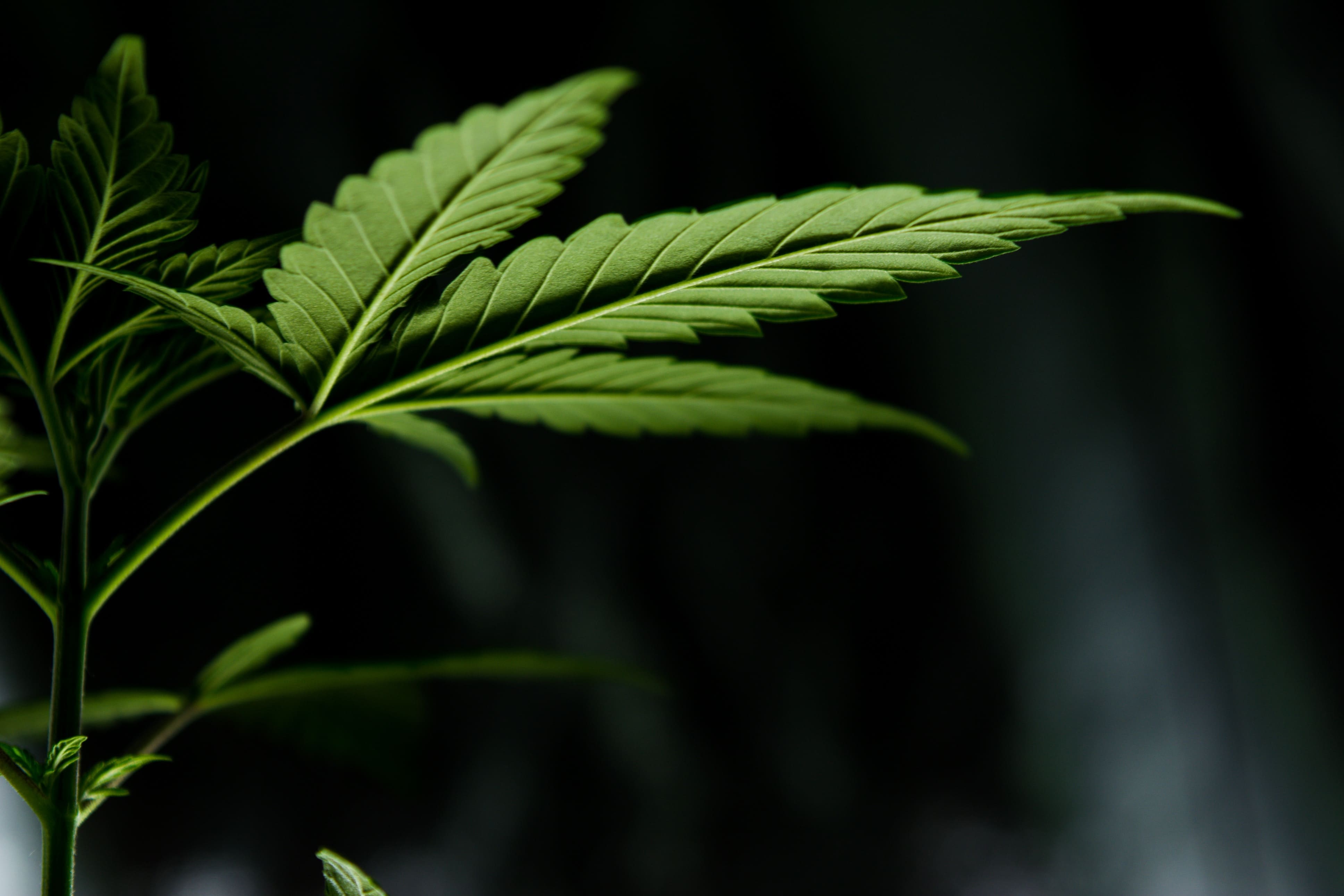 For the past several years, the marijuana industry and its customers have been relying on a piece of paper — an Obama-era document known as the Cole memo — to indulge in their business and pleasure mostly without fear of arrest by federal agents.
On Thursday, U.S. Attorney General Jeff Sessions rescinded that document. Observers took it as a sign that a large-scale cannabis crackdown could be on the way.
But could Sessions's move actually turn out to be good news for legalization supporters?
The development generated immediate and intense pushback from federal and state officials, from both sides of the aisle. And it wasn't just the usual suspects of the Congressional Cannabis Caucus chiming in. Democratic and Republican House and Senate members who almost never talk about marijuana, except when asked about it, proactively released statements pushing back against Sessions.
Congressman Rod Blum, Republican of Iowa, for example, said that the attorney general's action inspired him to sign on as a cosponsor of House legislation to let state set their own cannabis laws without federal interference.
Iowa has not legalized marijuana, and only has an extremely limited medical cannabis oil law on its books.
Because of @jeffsessions actions, I'm joining the "Respect State Marijuana Laws" bill. I believe in States' Rights & I've seen how cannabis derived medicines can stop seizures in a child, help a veteran cope with pain, or provide relief to a senior with glaucoma. #IA01

— Congressman Rod Blum (@RepRodBlum) January 5, 2018
Not surprisingly, lawmakers who represent state-legal marijuana businesses and consumers who are now at greater risk in a world without the Cole memo are also fired up.
Congresswoman Nancy Pelosi of California, the House Democratic leader, for example, issued a statement in response to the Sessions move saying that Congress should not only continue an existing budget rider that prevents the Justice Department from interfering with state medical cannabis laws but should expand its scope to protect full recreational laws as well.
"Congress must now take action to ensure that state law is respected, and that Americans who legally use marijuana are not subject to federal prosecution," she said. "Democrats will continue to insist on bipartisan provisions in appropriations bills that protect Americans lawfully using medical marijuana. Congress should now consider expanding the provisions to cover those states that have decriminalized marijuana generally.
Similarly, Democratic Sen. Ron Wyden of Oregon said that "any budget deal Congress considers in the coming days must build on current law to prevent the federal government from intruding in state-legal, voter-supported decisions."
Republican Sen. Cory Gardner of Colorado took to the Senate floor and issued a threat to block Trump administration nominees over the move.
.@SenCoryGardner on Attorney General Jeff Sessions' #marijuana policy change: "I will be holding all nominations for the Department of Justice. The people of Colorado deserve answers." pic.twitter.com/BnVEkA54ag

— CSPAN (@cspan) January 4, 2018
Likely 2020 Democratic presidential contenders rushed to beat one another to the punch in slamming the Trump administration's anti-cannabis action.
Not a single member of Congress from either party issued a statement supporting the rescission of the Cole memo.
Whereas the marijuana industry has been operating in a sort of legal gray area under the Cole memo and the medical cannabis budget rider, the Sessions move forces marijuana to the forefront of American politics, where a breaking point may finally be reached.
While in the short-term, Sessions's move has sent shock and fear through the cannabis community, caused stocks to tumble, spooked investors and gave banks greater pause about opening accounts for marijuana businesses, the disappearance of the Obama-era protections could actually have positive long-term implications.
Yes, DEA agents may raid some businesses. And federal prosecutors might bring some cannabis entrepreneurs to court. People in the cannabis industry could go to prison or have their assets seized.
Those actions could have long-lasting implications negative for those targeted. That's nothing to take lightly, and no one in the legalization movement wants it to happen.
But by launching a crackdown in any form, Jeff Sessions's Justice Department could spur a backlash — among the public and from federal, state and local officials whose job-creating, taxpaying constituents are being targeted.
And that could finally force a resolution to to the growing federal-state divide on marijuana that might otherwise persist longer in a murky gray area under the Cole memo and annual appropriations riders.
If Congress passes legislation to change cannabis's status under federal law in the next year or two, legalization supporters may have Jeff Sessions to thank for it.
Hemp Legalization Is Officially Headed to President Trump's Desk For Signature
The 2018 Farm Bill, which would legalize industrial hemp, is officially headed to President Donald Trump's desk. The House passed the legislation on Wednesday, one day after the Senate approved it.
It's been decades since the ban on hemp was imposed—a byproduct of the federal government's war on marijuana and other drugs. The ban, it seems, will be lifted in a matter of days.
The House passed the bill, 369-47.
The votes come after months of debate over other aspects of the wide-ranging agriculture bill. But the hemp legalization provision, shepherded by Senate Majority Leader Mitch McConnell (R-KY), has received bipartisan support at every step of the legislative process.
Hemp legalization made it through a conference committee where the Senate and House Agriculture Committees reconciled their respective versions of the bill. McConnell marked the occasion this week by signing the conference report with a hemp pen, which he said on Wednesday that the president was free to use to sign the bill into law.
The hemp provision would allow U.S. farmers to grow, process and sell the crop. The Justice Department would no longer have jurisdiction over hemp under the legislation; rather, the U.S. Department of Agriculture would lightly regulate it.
One element of the hemp language created tension between lawmakers and advocates. The original Senate-passed bill prohibited people with felony drug convictions from participating in the hemp industry, but a compromise was reached last week that limited that ban in the final version to 10 years after the last offense.
House Democrats in the Agriculture Committee listed hemp legalization as one of several reasons they were calling for a "yes" vote on the legislation.
The farm bill conference report legalizes industrial hemp. pic.twitter.com/2u5xxtKwaS

— House Agriculture Committee Democrats (@HouseAgDems) December 12, 2018
According to VoteHemp, if the president signs the bill before the year's end, it will take effect on January 1, 2019.
Mitch McConnell Says Trump Can Borrow His Hemp Pen To Sign Farm Bill Into Law
Marijuana Industry Border Issues Would Be Solved Under New Congressional Bill
Marijuana can really mess up border and immigration issues for people who partake in consumption or participate in the industry, but that would change if a new bill being introduced in Congress this week is enacted.
Under current U.S. laws, people who admit to past cannabis use or who work for or invest in marijuana businesses can be barred from visiting the country under certain circumstances. And marijuana consumption, even if it is legal under state law, can lead to an immigrant being deported.
The new legislation, the Maintaining Appropriate Protections For Legal Entry Act, would provide exceptions for conduct that "was lawful in the State, Indian Tribe, or foreign country in which the conduct occurred" or that was "subsequently made lawful under the law or regulation of such jurisdiction," according to a draft obtained by Marijuana Moment.
The bill, known as the MAPLE Act for short—surely a nod to the leaf on Canada's flag—is being filed on Wednesday by Rep. Earl Blumenauer (D-OR).
U.S. border policies on entry by marijuana industry participants were slightly loosened just ahead of the launch of Canada's legal marijuana market in October to clarify that people working for cannabis businesses are generally admissible to the U.S., with the caveat that "if a traveler is found to be coming to the U.S. for reason related to the marijuana industry, they may be deemed inadmissible."
And that's a key exception. Several Canadians traveling to a cannabis industry conference in Las Vegas last month were detained for hours, with one investor being given a lifetime ban from visiting the U.S.
While there is almost certainly not enough time for Blumenauer's proposal to be considered and voted on by the end of the year, its language could easily be adopted into new legislation after the 116th Congress is seated in January.
In October, the congressman laid out a plan for a step-by-step approach to federally legalizing marijuana in 2019 in a memo to fellow House Democrats.
Marijuana Moment supporters on Patreon can read the full text of the new MAPLE Act below:
Chicago Mayor Wants Legal Marijuana Revenue To Fund Pensions
Tax revenue from legal marijuana sales should be earmarked to fund pension programs, the mayor of Chicago said on Wednesday.
"Illinois legislators will be taking a serious look next year at legalizing recreational marijuana," Mayor Rahm Emanuel (D) said in a speech to the City Council. "Should they follow that course, a portion of that revenue could go toward strengthening our pension funds and securing the retirement of the workers who depend on them."
Please visit Forbes to read the rest of this piece.
(Marijuana Moment's editor provides some content to Forbes via a temporary exclusive publishing license arrangement.)
Photo courtesy of Daniel X. O'Neil.