VA Says Veterans Who Work In Marijuana Industry Still Eligible For Home Loan Benefits, But May Face Challenges With Lenders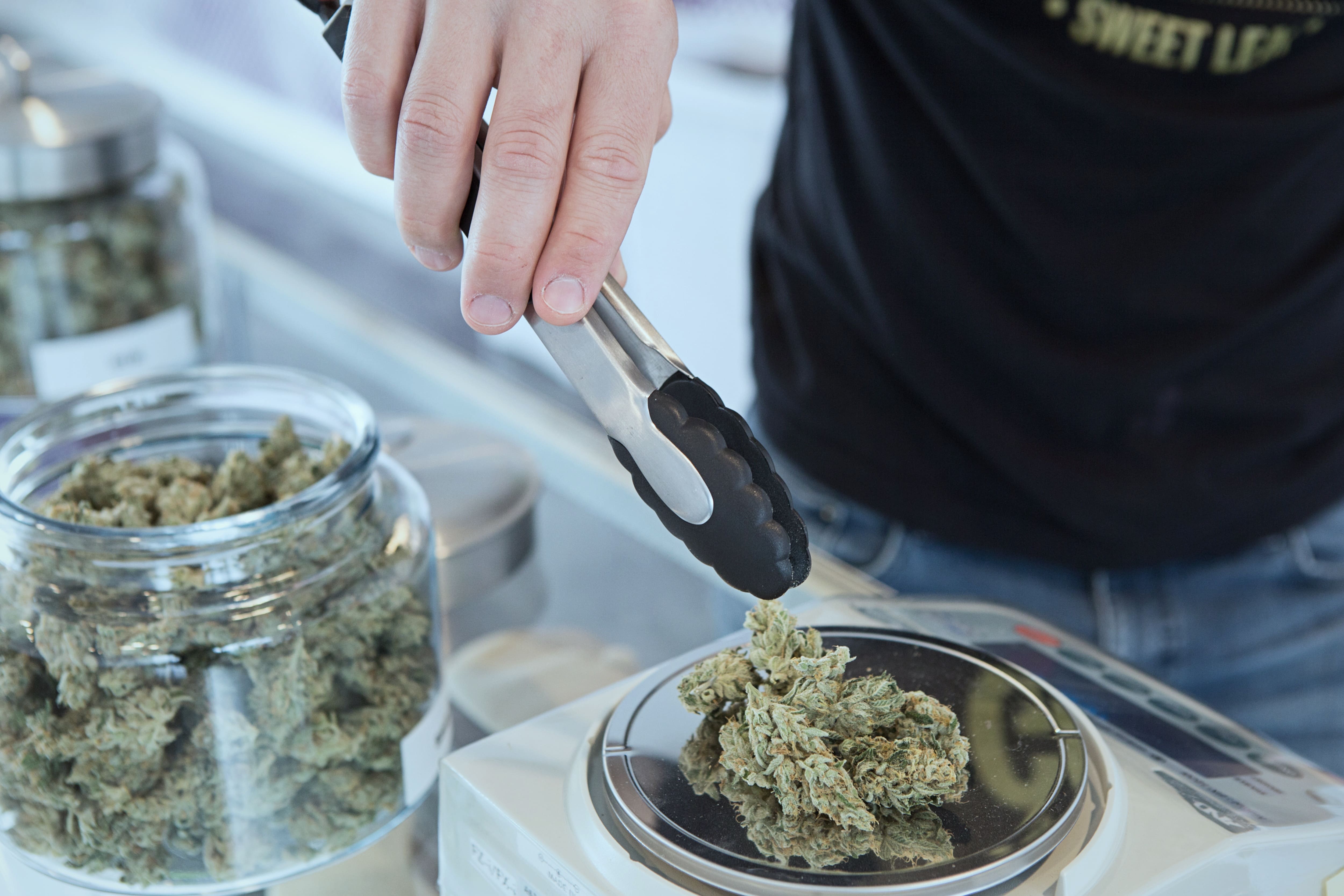 The U.S. Department of Veterans Affairs (VA) is clarifying that military veterans can still be certified as eligible to receive home loan benefits even if they derive income from a state-legal marijuana business. However, the department said, some prospective lenders may not want to run the risk of issuing loans to those veterans and then not being paid back due to the instability in the cannabis industry that is caused by ongoing federal prohibition.
In a memo posted on Monday, VA also noted that because hemp is federally legal, veterans who work with the non-intoxicating crop shouldn't face any unique challenges when applying for home loans through its benefits program.
Even though marijuana is strictly prohibited as a Schedule I controlled substance under federal statute, the department said a veteran "who receives income from state-legalized marijuana activity is not prohibited from obtaining a Certificate of Eligibility (COE), which is a certificate that confirms the veteran is eligible to apply for a VA-guaranteed loan and shows the amount of home loan guaranty entitlement available, if any, to the veteran."
But because of the ongoing federal ban on cannabis, "it may be difficult for lenders to establish the stability and reliability of Veterans' income derived from marijuana-related industries," the memo says. "As such, lenders may find it problematic to rely on such income when underwriting VA-guaranteed loans."
That said, VA further clarified that "income from employment in industries that are not prohibited at the federal level, such as the legal hemp industry, is not problematic for underwriting purposes," the memo continues, noting specifically that "income derived from the retail sale of legally compliant hemp fabric would not raise the same underwriting difficulties that income derived from the retail sale of marijuana would."
"VA continues to monitor Congressional activity and federal case law on this issue," it concludes. "VA will update this page if the legal status of marijuana changes at the federal level."
It's not clear if the clarifying memo is directly responsive to recent requests from congressional lawmakers who have pressed VA to make it clear that marijuana-derived income is not itself a disqualifying factor when it comes to the department's home loan benefits.
VA did issue a report in 2020 similarly stating that marijuana industry work doesn't render a person ineligible for the benefits, which came following a push by Rep. Katherine Clark (D-MA) and other lawmakers who said they were aware of instances where veterans were being denied home loans because of the cannabis industry involvement.
The situation prompted the congresswoman to circulate a sign-on letter and introduce an amendment to a defense bill to resolve the problem. The House passed the amendment in 2019, but leaders in the chamber agreed to scrap it after the Senate didn't include it in its version of the legislation.
This week, Clark again filed the VA cannabis worker home loan amendment to the National Defense Authorization Act (NDAA) for the 2023 Fiscal Year. The measure is expected to be taken up by the House Rules Committee next week before potentially being approved for consideration on the floor again.
The House Appropriations Committee in 2019 approved report language attached to the bill that funds VA expressing concern that at that time the department had "never publicly stated its position on this matter, hindering Veterans' ability to fully understand and consider how employment decisions could affect future eligibility for earned benefits."
In a report on VA Fiscal Year 2023 funding approved last month by the same committee, leadership included a section saying that it recognizes that the department has taken steps to clarify home loan benefit policy, and it's working with lenders "to improve communication with eligible lending institutions to reduce confusion."
Meanwhile, a bipartisan bill to provide military veterans with access to medical marijuana was reintroduced in Congress last month, with Reps. Earl Blumenauer (D-OR) and Brian Mast (R-FL) as the chief sponsors.
The reform, which is identical to committee-approved versions from past years and also cosponsored by Cannabis Caucus co-chair Rep. Dave Joyce (R-OH), was previously pursued through the appropriations process as an amendment.
But lawmakers have shifted gears to focus on the standalone bill following pushback from VA, which has consistently opposed modest marijuana reform proposals that relate to the department.
VA, meanwhile, has consistently testified against even modest bills aimed at encouraging it to conduct more research on the potential medical benefits of cannabis for military veterans.
The department also recently made clear that it won't provide support for treatment involving marijuana as part of a new grants program aimed at preventing veteran suicide.
VA's position on marijuana has been a source of consistent frustration for advocates and veteran service organizations who have been pushing for expanded research into the therapeutic potential of cannabis.
House and Senate committees held joint hearings in March to hear from veterans service organizations (VSOs) about how Congress and the federal government can better serve their constituents, and several of the groups brought up the need to ease restrictions on marijuana.
Separately, military veterans would be "encouraged" to discuss medical marijuana treatment without the fear of losing federal benefits under a bill sponsored by Rep. Seth Moulton (D-MA).
The main thrust of that legislation is to codify existing policies that allow VA doctors to talk about medical cannabis with patients as well as protections for veterans who are candid about their history with marijuana treatment. By doing so, it would enshrine these polices into law so that they could not later be changed administratively by future VA leaders.
Moulton also recently filed an amendment to the National Defense Authorization Act (NDAA) that was approved by the House Armed Services Committee, calling for a Department of Defense (DOD)-led study into the medical efficacy of cannabis over opioids for certain conditions.
Rep. Anthony Brown (D-MD) separately had an amendment adopted to NDAA that concerns cannabis sentencing standards under military code.
Reps. Matt Gaetz (R-FL) and Alexandria Ocasio-Cortez (D-NY) are separately pursing amendments to the defense bill that would expand on the Moulton measure by adding psilocybin and MDMA to what DOD would need to study as a therapeutic option for service members.
Read the VA memo on home loan benefits eligibility for veterans in the marijuana industry below: 
Oklahoma Marijuana Activists Submit Signatures To Put Legalization On November Ballot