Lawmakers Press VA On Home Loans Denials To Veterans Working In Marijuana Industry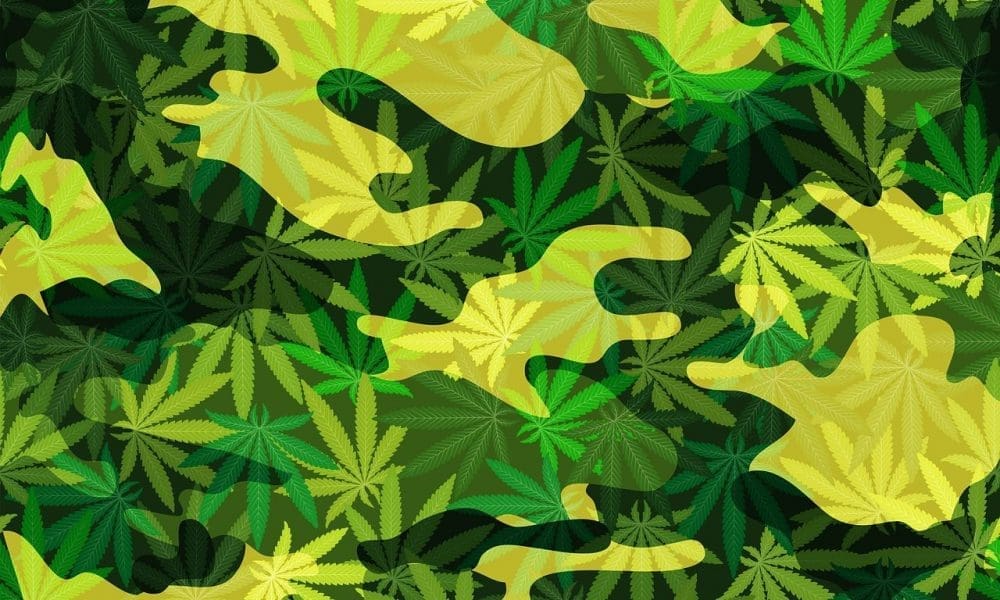 A bipartisan group of lawmakers sent a letter to the head of the U.S. Department of Veterans Affairs (VA) last month, criticizing its policy of denying veterans VA-backed home loans due to their involvement in state-legal marijuana businesses.
The letter, which was led by Rep. Katherine Clark (D-MA), states that the cannabis industry employs more than 200,000 Americans, and that the number of veterans participating in the market is likely to grow as more states opt to legalize marijuana.
"A substantial number of veterans earn their livelihoods in this industry, and in coming years, that number is likely to further rise," the lawmakers wrote. "The VA must acknowledge this reality and ensure veterans who work in this sector are able to clearly understand and can equitably access the benefits they've earned."
Marijuana Moment first reported that the letter was being circulated for signatures last month, and Roll Call obtained and shared the letter on Monday.
In total, 21 members of Congress put their names on the missive, calling on the department to clarify its policies on how employment in the state-legal cannabis market affects VA loan qualifications. Signees include Reps. Earl Blumenauer (D-OR), Tulsi Gabbard (D-HI), Don Young (R-AK), Barbara Lee (D-CA) and Lou Correa (D-CA).
"The ambiguity under which the cannabis industry operates is unique, and we fully understand the VA's resulting aversion to legal and financial risk," the group wrote. "Denying veterans the benefits they've earned, however, is contrary to the intent Congress separately demonstrated in its creation of VA benefit programs."
"In recent years the Department of Justice has substantially narrowed its prosecutorial priorities in this area, Congress has taken action to prevent federal interference with the implementation of state cannabis laws, and legislation has been introduced providing 'safe harbor' to private financial institutions operating in this space. Yet, the VA has not issued any policies or guidance on this topic, leaving veterans with no way to clearly and readily understand whether their choice of legal employment in this industry could result in the denial of benefits they've earned."
The lawmakers are asking for a response within 30 days.
"The VA needs to catch up with the times and recognize the growing role of the cannabis economy, which employs over 200,000 Americans," Clark said in a press release. "Our veterans shouldn't be penalized or denied the benefits they have earned because they are working in a budding industry."
The House Appropriations Committee expressed similar concerns in a report on VA spending that was released last month. The panel gave the VA a longer timeline to provide guidance on the home loan policy, urging the department to submit clarification within 180 days after the report was issued.
The VA policy of denying home loan applications wasn't widely reported before a constituent of Clark brought the matter to her attention. It doesn't appear to be a rule that's explicitly on the books, as opposed to better-known administrative policies addressing whether VA doctors can talk about or recommend cannabis to veterans living in states where it's legal for medical purposes.
But it's now one of several veterans and cannabis issues that have been raised during the 116th Congress. The chair of a House committee said the panel will hold a hearing on three pieces of marijuana-related legislation that concerns veterans in coming months.
Those bills includes one to allow VA doctors to recommend cannabis to veterans living in legal states, one that would codify a VA policy protecting benefits for veterans who use marijuana in compliance with state law and another that would require the VA to conduct clinical trials on the potential benefits of cannabis for medical conditions that commonly afflict veterans.
You can read the full letter below. 
5.24.19 Signed Cannabis Veterans by Marijuana Moment on Scribd
Trump Administration Opposes Bills On Medical Marijuana For Military Veterans