Uruguay Lawmakers Won't Apply Strict Tobacco Packaging Rules On Marijuana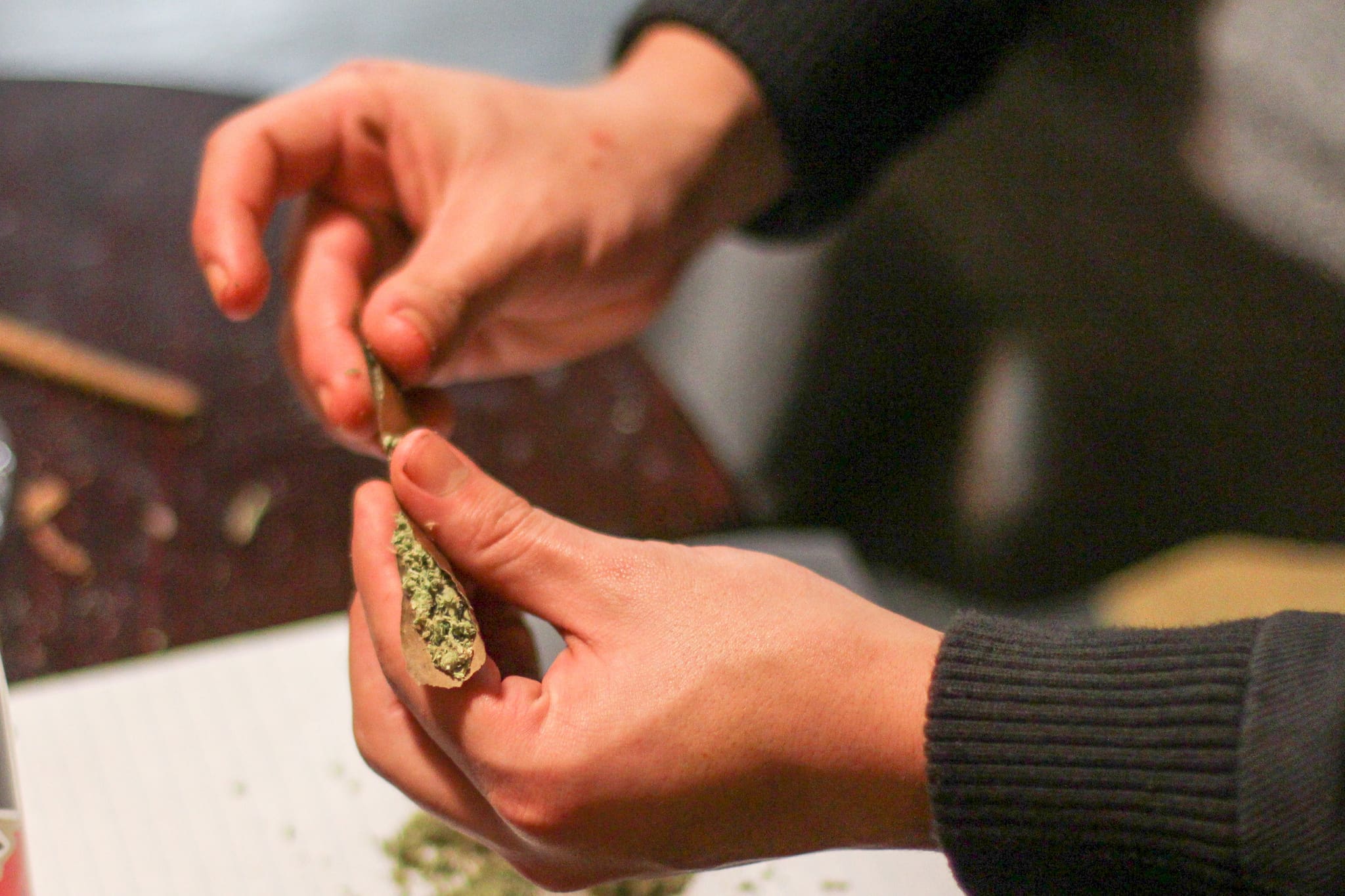 A push to extend strict prohibitions on cigarette packaging—intended to make tobacco products less alluring to consumers—to legal marijuana products in Uruguay was defeated in that country's Senate on Tuesday.
Uruguay is considered an international leader in tobacco control.
Tobacco companies are prohibited from selling multiple varieties within brands—no multi-flavored Camel Krush selections, for example—and a recent "plain packaging" law means that cigarettes and other tobacco products must be sold in drab boxes without colorful packaging or art-designed logos.
But that law, passed by decree, was recently suspended by the courts in a contentious decision after British American Tobacco, the world's largest tobacco company, intervened. And so now lawmakers are moving to formally enact plain packaging requirements.
Uruguay is also a worldwide leader in marijuana legalization.
In 2013, the country became the first nation in the world to legalize cannabis, and Uruguayans can now purchase up to 40 grams a month at participating pharmacies. Despite a slow roll-out and limited retail capacity, demand has been stupendous. Consumers regularly complain that pharmacies are sold out, struggling to fulfill about one-third of the total demand for marijuana, as CBS News reported earlier this year.
Now that the legislature is moving to address tobacco packaging this week, certain lawmakers appear keen to draw a distinction between those products and cannabis.
An amendment to extend the packaging laws for tobacco to marijuana, proposed by members of the National Party, Uruguay's leading right-wing political organization, was defeated by senators, according to a local press report.
The National Party has been opposed to the country's legal cannabis experiment from the beginning. In 2014, the party's presidential candidate campaigned on the promise to repeal legalization if elected. (He was not.)
After the Tuesday vote to reject the marijuana packaging amendment, lawmakers from the National Party slammed the distinction as "totally incoherent."
Paradoja: el FA en senado votó a favor etiquetado "neutro" para el tabaco y votó negativo lo mismo para el cannabis. Es bueno para el tabaco pero no para la marihuana? Incoherencia total.

— Javier García (@SenJavierGarcia) October 2, 2018
However, treating marijuana differently than tobacco is consistent with findings made by science and health researchers. One lengthy study comparing tobacco smokers' health outcomes with marijuana users' found no link between cannabis use and long-term lung health problems like cancer and emphysema.
And there are no known medical benefits for tobacco use, while marijuana consumption has been found to alleviate pain and stimulate appetite, for example.
In order for restrictions to be applied to cannabis packaging and products, more research is necessary to learn what impacts its use has on the population, said Sen. Monica Xavier, president of Frente Amplio, the in-power coalition of leftist political parties.
The tobacco packaging bill, without the marijuana provision, was approved by the Senate and must be now passed by the country's House of Representatives in order to become law.
Trump FDA Chief More Worried About Teens Using Marijuana Than Nicotine
Photo courtesy of Martin Alonso.
People With Marijuana Convictions Should Know About National Expungement Week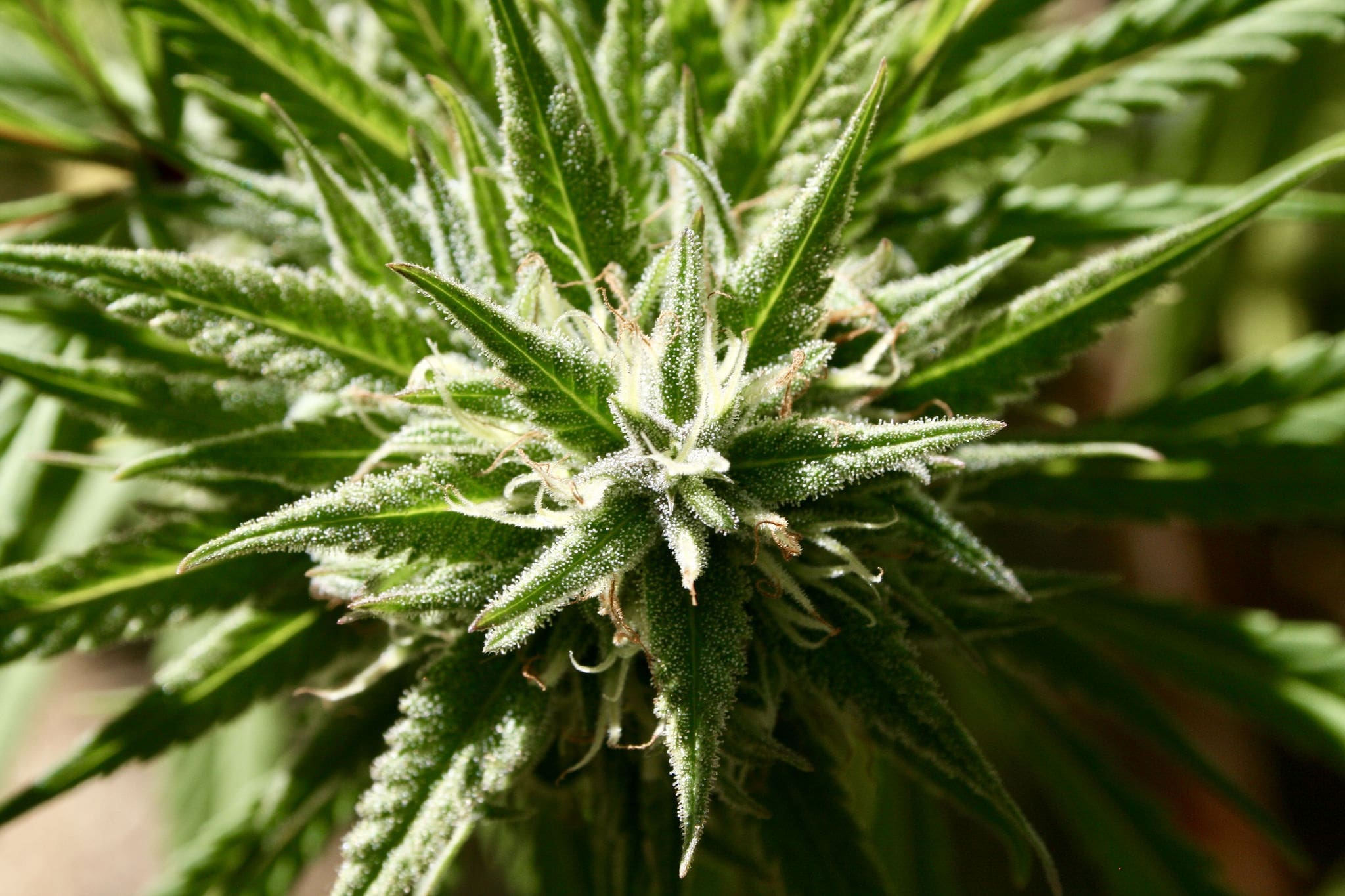 Marijuana legalization is a solid first step, but there's still a lot of work to be done to resolve  socioeconomic and racial inequities brought about by the war on drugs.
Hence, we now have National Expungement Week. The first-of-its-kind campaign, supported by a coalition of cannabis and social justice organizations called the Equity First Alliance, is taking place from October 20-27.
The organizations will offer "expungement and other forms of legal relief to some of the 77 million Americans with convictions on their records," according to the campaign website. "These convictions can restrict access to housing, employment, education, public assistance, and voting rights long after sentences have been served."
In an open letter, the alliance also said it was "largely unsupported by the cannabis industry and by the traditional funders of equity work." While a main argument in support of legalization is that it would help to repair drug war damages, which have disproportionately affected communities of color, the laws and markets created by the successful movement haven't necessarily lived up to its name, the alliance wrote.
To that end, the campaign has organized events across the country—from Los Angeles to Boston—to provide legal services to those whose criminal records are able to be reduced or expunged. You can check out the full list of events here.
The alliance's agenda touches on numerous reform policies, including using marijuana tax revenue to fund communities that have been impacted by prohibition, implementing social equity programs, ensuring corporate responsibility for businesses that profit off cannabis and providing affordable medical cannabis for low-income patients, among other policies.
"We believe that we have a short but vital window of opportunity to change the course of the cannabis industry—and by doing so, we can prevent further harms to the most impacted communities and create a model of reparative economic and criminal justice."
Adam Vine, co-founder of Cafe-Free Cannabis and an organizer with the campaign, told Marijuana Moment that the campaign is necessary "because millions of Americans have been harmed by the war on drugs and continue to face collateral consequences for convictions that may have happened years ago."
"These consequences restrict people's access to employment, housing, education, and social services, so our coalition decided to do something about it," he said. "We are coordinating these events to provide free legal relief and to say that as states move towards cannabis legalization, expungement needs to be the first priority."
Photo courtesy of Brian Shamblen.
Chris Christie Finally Recognizes Marijuana Legalization As States' Rights Issue
Famously anti-marijuana former New Jersey Gov. Chris Christie (R) isn't jumping on the pro-legalization train any time soon—but new comments suggest he might be softening his opposition a smidge, recognizing marijuana reform as a states' rights issue.
Speaking at Politicon on Saturday, Christie took a question about his cannabis stance from YouTuber Kyle Kulinski, who asked him to weigh in on studies showing that states with legal marijuana programs experience lower rates of opioid addiction and overdoses compared to non-legal states. He was quick to dismiss the research, contending that other studies show the "exact opposite."
"I just don't believe when we're in the midst of a drug addiction crisis that we need to legalize another drug," Christie said, echoing comments he's made as chair of President Donald Trump's opioids committee.
Then he pivoted, acknowledging that some will push back on his anti-legalization position by pointing out that alcohol is legal. "I get that," he said, "but I wasn't here when we legalized alcohol."
Kulinski seized on that point and asked the former governor if he'd vote to ban alcohol.
"No, I wouldn't ban it. You can't put the toothpaste back in the tube, and that's a big, important argument about marijuana because once you legalize this, that toothpaste never goes back in the tube."
Christie stood out among other Republican and Democratic contenders during his 2016 presidential run by maintaining that in addition to personally opposing legalization, he'd crack down on legal cannabis states and enforce federal laws nationwide if elected.
"If you're getting high in Colorado today, enjoy it," Christie said in 2015. "As of January 2017, I will enforce the federal laws."
So it came as something of a surprise when the former governor went on to say in the Politicon appearance that "states have the right to do what they want to do on this," signaling a modest shift in his anti-marijuana rhetoric. States should have that right even though, as Christie put it, "broad legalization of marijuana won't, in my view, alleviate or even minimize the opioid crisis."
It's unclear what's behind the apparent shift from hardline prohibitionist to wary federalist, but who knows… maybe Christie experienced an epiphany at a Melissa Etheridge concert he attended earlier this month.
Etheridge, who recently spoke with Marijuana Moment about her cannabis advocacy and use of the drug for medicinal purposes, reacted to a tweet showing Christie at one of her recent performances, where he reportedly knew every word of her songs and sang along.
— Melissa Etheridge (@metheridge) October 6, 2018
Christie, for his part, replied that he "enjoyed every minute of a great performance and a truly wonderful group of fans."
And enjoyed every minute of a great performance and a truly wonderful group of fans https://t.co/TQdJ8fzkTM

— Governor Christie (@GovChristie) October 6, 2018
Hm…
Melissa Etheridge Talks Art, Culture and Marijuana Advocacy In The Legalization Era
Photo courtesy of Gage Skidmore.
Marijuana Support Grows: Two Out Of Three Americans Back Legalization, Gallup Says
Two-thirds of Americans now support legalizing marijuana, the highest percentage ever in Gallup's ongoing decades-long series of national polls on the topic.
The new survey released on Monday shows that U.S. adults back ending cannabis prohibition by a supermajority margin of 66 percent to 32 percent. That's more than a two-to-one ratio.
Please visit Forbes to read the rest of this piece.
(Marijuana Moment's editor provides some content to Forbes via a temporary exclusive publishing license arrangement.)
Photo courtesy of Jurassic Blueberries.