USDA Explains Why It's Denying Hemp Farmers Access To Coronavirus Relief Benefits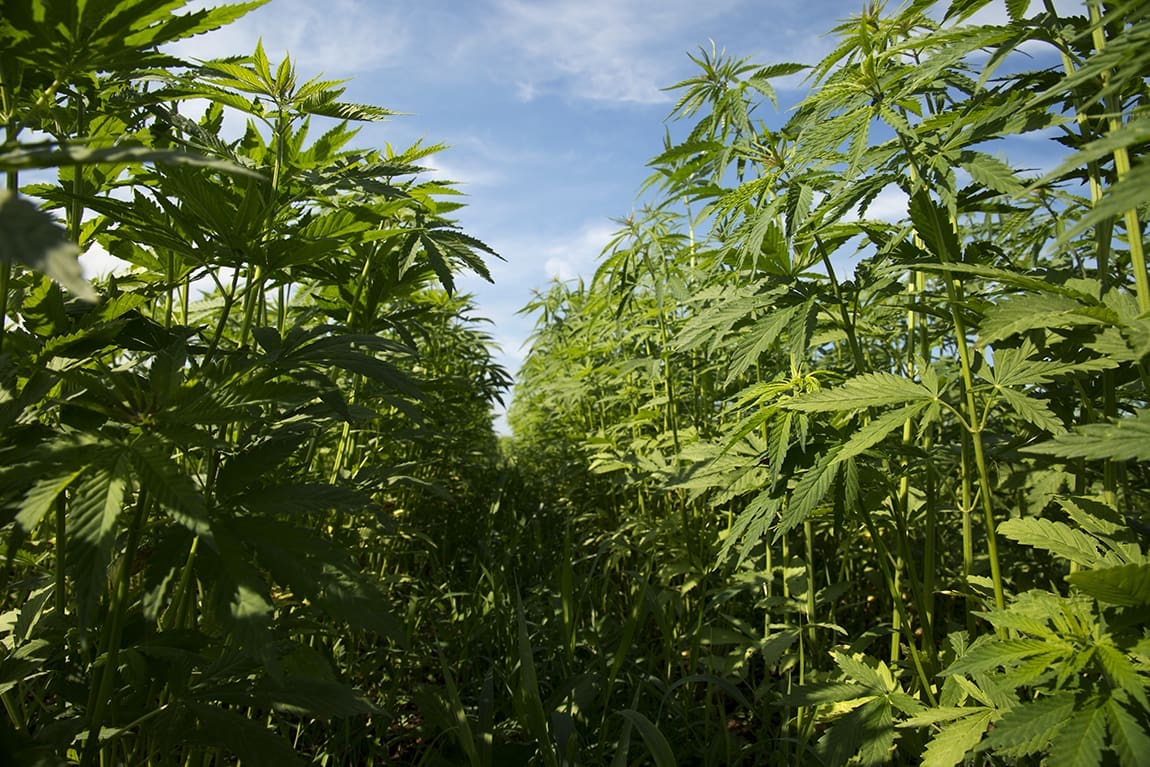 The U.S. Department of Agriculture (USDA) has explained its reasoning for denying hemp growers access to federal coronavirus relief.
In a notice set to be published in the Federal Register on Thursday, the department said it was only providing benefits under the Coronavirus Food Assistance Program (CFAP) for producers of commodities that experienced a five percent price decline between January and April. Their analysis found that hemp did not meet that threshold.
"While the national price did decrease during the first quarter of 2020, it was only a 1 percent decrease, which did not meet the 5 percent or greater decrease in price for CFAP eligibility," USDA said.
"The national price is represented by the average of 5 regional published hemp biomass benchmark midpoints," the notice states. "USDA has determined hemp is not eligible for CFAP due to not meeting the 5 percent or greater price decline, nationally."
USDA first announced that hemp and several other crops would not be eligible for the program in May. While the agency initially maintained it was not even open to reevaluating that decision when it comes to hemp—a determination for only that crop and tobacco—it changed course after Marijuana Moment reported on the blanket exclusion. The department then said that it would at least accept evidence of price declines to reconsider eligibility.
USDA's latest comments on hemp in the new Federal Register notice are part of a compilation of responses from the department to public feedback requesting aid for a variety of crops that were initially left out of the program.
CFAP is a $19 billion immediate relief program that "includes direct support to agricultural producers." It was established as part of the first approved COVID-19 package passed by Congress.
Hemp industry advocates have expressed disappointment over USDA's action, arguing that like any other industry, the hemp market is experiencing unique challenges amid the pandemic and shouldn't be written off from this program.
They say because hemp is a newly legal crop, it's more difficult to assess price declines based on traditional benchmarks.
The hemp exclusion by from USDA seemed unusual given that the department has seemingly made a significant effort to demonstrate that it is supportive of the industry and is actively working to ensure that the market has the resources it needs to expand since the crop's federal legalization in 2018.
In the meantime, USDA is facing pressure from the top Democrat in the Senate and industry stakeholders to delay issuing final regulations for hemp until 2022, citing concerns about the challenges of state compliance that have arisen due to the COVID-19 pandemic.
The minority leader isn't alone in requesting an extension; state agriculture departments and a major hemp industry group made a similar request to both Congress and USDA this week.
USDA has since approved numerous state, territory and tribal plans—most recently for Maryland and an Indian tribe last week.
Two senators representing Oregon recently expressed concerns that USDA appears positioned to reinstate two particular provisions of its interim final rule that stakeholders view as especially problematic. Those requirements, which the department temporarily suspended enforcement of, mandate that labs that test hemp be registered with the Drug Enforcement Administration and that law enforcement be involved in disposal of the crop if it contains excess THC.
Trump, Asked About Harris's Marijuana Record, Says 'She Lied'
Photo courtesy of Brendan Cleak.