Two More Studies Show Patients Are Replacing Prescription Painkillers With Marijuana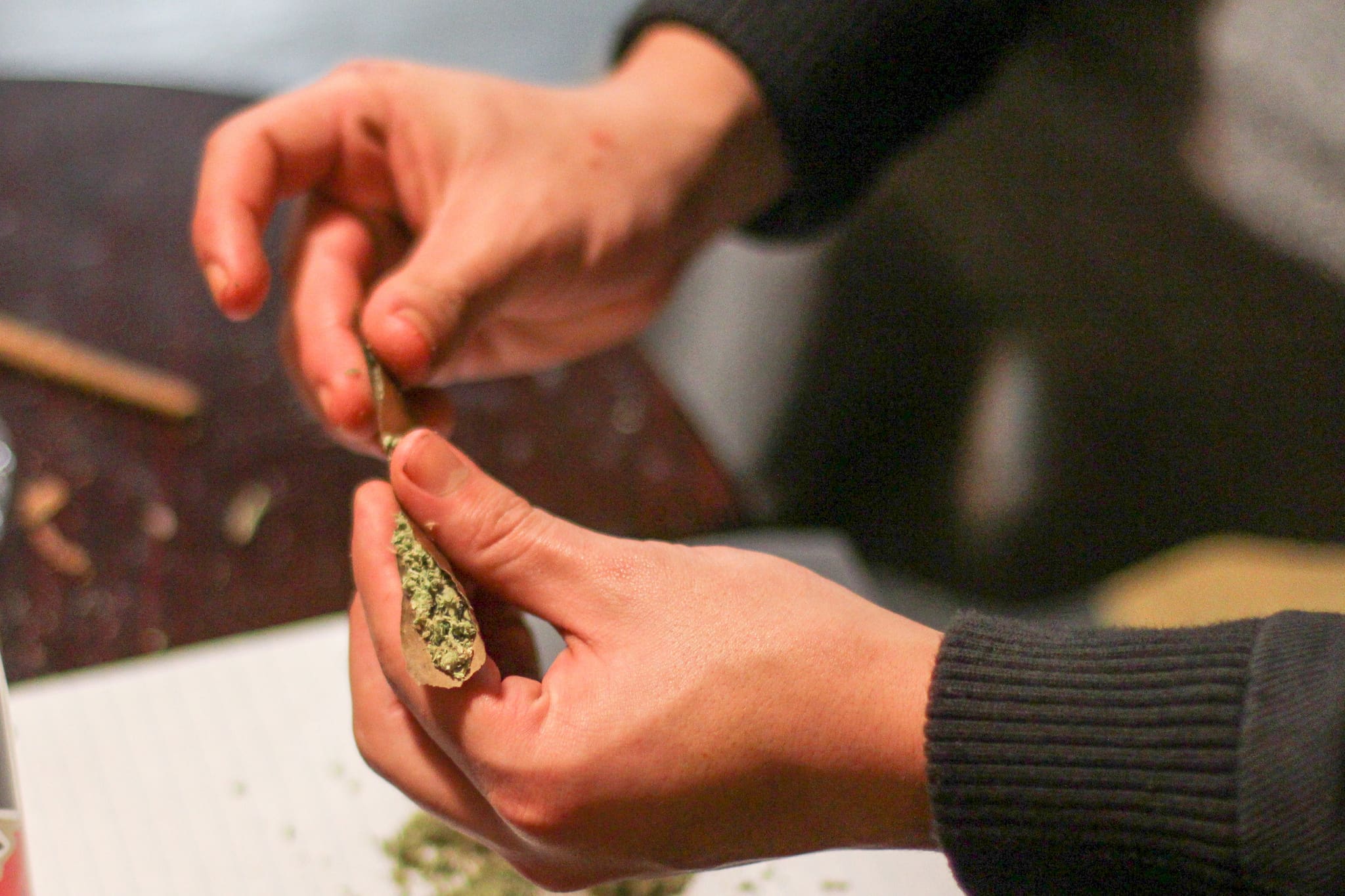 Two new studies out this month offer additional evidence that chronic pain patients are skipping addictive pharmaceuticals and using marijuana instead to help them find relief.
The findings are just the latest in an ever-growing body of research revealing cannabis's potential to help address the country's opioid crisis.
The first study, published in the International Journal of Drug Policy, aimed to investigate whether it's "plausible" that people are substituting marijuana for opioids to help them with pain. Researchers from Florida International University used data from the National Survey on Drug Use and Health to evaluate whether people who live in states where medical cannabis is legal were less likely to turn to opioids for pain relief than those who lived in states where medical marijuana was not an option.
The researchers focused on several variables: whether respondents used or misused any prescription pain relievers during the past year, what states they lived in and whether those states had legalized cannabis for medicinal purposes, among other factors. The responses of 120,764 participants were analyzed for the years 2015 through 2017 of the survey.
According to the authors, "the results generated from the multivariate logistic regression equations show that [medical marijuana laws] are associated with a lower likelihood of opioid pain reliever use, but not misuse."
"Results provide evidence that MMLs may be effective at reducing opioid reliance as survey respondents living in states with medical cannabis legislation are much less apt to report using opioid analgesics than people living in states without such laws, net other factors."
These results, the study states, support other research that shows patients prefer to consume medical marijuana over opioids.
"In addition, cannabis enabled patients to reduce their reliance on opioids with a significant proportion indicating that cannabis was equal to opioids for pain relief and preferring cannabis over opioids if it were an available alternative," it concludes. "Such subjective appraisals by patients are important in this context as the success of a treatment plan is in part determined by the patient's perceptions of treatment efficacy and tolerance of side effects."
The second study, published in PLoS ONE, took the question of whether or not patients substituted marijuana for prescription painkillers directly to the people. In a nationally representative survey of 16,280 adults, researchers from the San Francisco Veterans Affairs Medical Center asked participants to share information about their opioid and marijuana use. They also asked if they'd noticed a change in the amount of opiate medications they needed for pain because of marijuana use, and why patients who substituted cannabis for their prescription pain killers did so.
More than half of the people queried responded to the survey. Of the 9,003 respondents, 486 (5 percent) reported using marijuana and opioids in the past year; 43 percent said they took opioids daily and 23 percent reported consuming marijuana within the past month.
According to the study's findings, 41 percent of that sample decreased or stopped using opioids because of marijuana use, while 46 percent reported no change in opioid use and 8 percent said they increased their opioid intake.
"We found that a substantial number of US adults reported that they substituted marijuana for opioids."
"The most commonly reported reasons for substitution were better pain management (36%) and fewer side effects (32%) and withdrawal symptoms (26%), compared to the non-medical reasons for use: cheaper (13%) and more social acceptance from marijuana use (13%)," the study's authors write.
"More research on this topic is clearly needed," the study states. "Nonetheless, our findings suggest that even if objective measures do not support that marijuana is substitutive for opioid use, patients perceive that marijuana use has reduced their opioid use. Perhaps the commercialization of marijuana and the favorable media coverage surrounding the health effects of marijuana are fostering such a perception."
Ultimately, both studies reveal the importance of patient-centered care in efforts to mitigate opioid use and misuse. That's exactly what the Department of Health & Human Services (HHS) Pain Management Inter-Agency Task Force called for earlier this year.
Pilot Study Shows Marijuana Can Help Chronic Pain Patients Stop Taking Opioids
Photo courtesy of Martin Alonso.
States With Medical Marijuana Laws Saw 20% Drop In Some Opioid Prescriptions
States with active medical marijuana laws saw certain opioid prescription rates drop nearly 20 percent compared to prohibition states, a first-of-its-kind study out of Columbia University's Irving Medical Center has found. Authors said the findings underscore the importance of providing patients with pain management alternatives, such as cannabis, in efforts to reduce opioid use.
Drug overdoses remain a leading cause of injury-related death in the United States, and the U.S. Centers for Disease Control and Prevention reports that 68 percent of those deaths involve illicit or prescription opioids. The new study examines opioid prescriptions made specifically by orthopedic surgeons, who it notes are the nation's third-highest prescribers of opioids.
"Although our study does not support a direct causal relationship, these population-level findings show that legalization of medical cannabis and patient access to dispensaries may be associated with reductions in opioid prescribing by orthopaedic surgeons," the study's authors concluded. "The observed trends reported in this study may be a reflection of growing availability of alternative pain management options for patients."
"We found that overall opioid prescribing by orthopaedic surgeons in this cohort was reduced in states permitting patient access to medical cannabis, compared with those who do not."
Analyzing nationwide Medicare Part D prescription drug data, researchers measured the aggregate daily doses of opioid medications prescribed by orthopedic surgeons in each state annually. They then looked for associations between that state-level data and the legal status of medical marijuana in each state.
As with past studies examining correlations between medical marijuana and opioid prescriptions, the Columbia analysis found a marked drop in prescriptions among states with medical cannabis laws (MCLs). "State MCLs were associated with a statistically significant reduction in aggregate opioid prescribing of 144,000 daily doses (19.7% reduction) annually," the study, published this month in the Journal of the American Academy of Orthopaedic Surgeons, says.
Medical cannabis laws "were associated with a statistically significant reduction of 72,000 daily doses of hydrocodone annually."
Not all state legal marijuana programs operate the same way, of course. It can also take years after a state adopts a medical cannabis law before its program is up and running. So the researchers looked at various specific factors, including when storefront dispensaries opened, whether state laws allowed home cultivation by patients, and whether recreational cannabis was legal for adults in each state.
Of the relationships that the researchers found were statistically significant, two stood out most clearly: States with active medical cannabis laws saw a 19.7 percent reductions in Medicare Part D opioid prescriptions made by orthopedic surgeons compared to states without medical cannabis laws. On a more granular level, states with operating storefront dispensaries saw a 13.1 percent reduction in those prescriptions.
Other relationships found by the researchers were just as likely to be due to chance. States with restrictive medical cannabis laws that allowed access only to low-THC products, for example, saw small, statistically insignificant increases in opioid prescriptions.
Researchers also "did not observe any significant association between total opioid prescriptions and home cultivation–only" medical cannabis laws, and concluded that "no significant association between recreational marijuana legalization and opioid prescribing was found."
In "states that allow physicians to recommend medical cannabis to patients for any reason, there was a significant reduction in prescriptions for fentanyl…"
Cannabis is a particularly appealing alternative pain medication to study the effect of, the authors wrote, "because of its efficacy in treatment of chronic and acute pain and its potential for replacing and/or reducing opioid treatment."
Researchers adjusted some of their data to better reflect not just the laws on the books but the actual accessibility of medical marijuana in each state. New York, for example, adopted a medical cannabis law in 2014, but home cultivation was prohibited and dispensaries didn't open until 2016. "As such," the authors wrote, "we did not classify New York as an MCL state or a dispensary-based MCL state until 2016."
The study also cautions that its results only mean so much. Because it relied on population-level data and didn't track individuals' opioid or medical marijuana use, "we could not make any conclusions about any direct effect of substitution of opioids for cannabis by patients on prescription trends." the authors wrote. "As such, our study does not draw conclusions of direct causation, but reports observed associations over time using a nationwide cohort database and multivariable regression analysis."
Still, the study's results contribute to a growing body of research indicating that medical cannabis accessibility significantly reduces statewide opioid use—and even opioid deaths. As the Columbia authors note in their report, "Multiple large nationwide database studies have shown that states with the legalization of medical marijuana have seen reductions in the opioid prescription rates and opioid-related mortality rates. The authors of these studies have theorized that in states where medical cannabis is more available, patients are likely to substitute cannabis for opioids in their pain management."
For example, a meta-study that was recently published also signaled that marijuana shows promise as a treatment option for chronic pain and could serve as an alternative to opioid-based painkillers.
Last month, researchers released a study that found cannabis can mitigate symptoms of opioid withdrawal.
In December, researchers determined that states with legal marijuana access experience decreases in opioid prescriptions, and a separate study released the previous month showed that daily marijuana consumption is associated with reduced opioid consumption among chronic pain patients.
Marijuana Seems To Reduce Opioid Use Among Chronic Pain Patients, Meta-Study Finds
Legalizing Marijuana Boosts Hotel Bookings As Cannabis Tourism Takes Off, Study Shows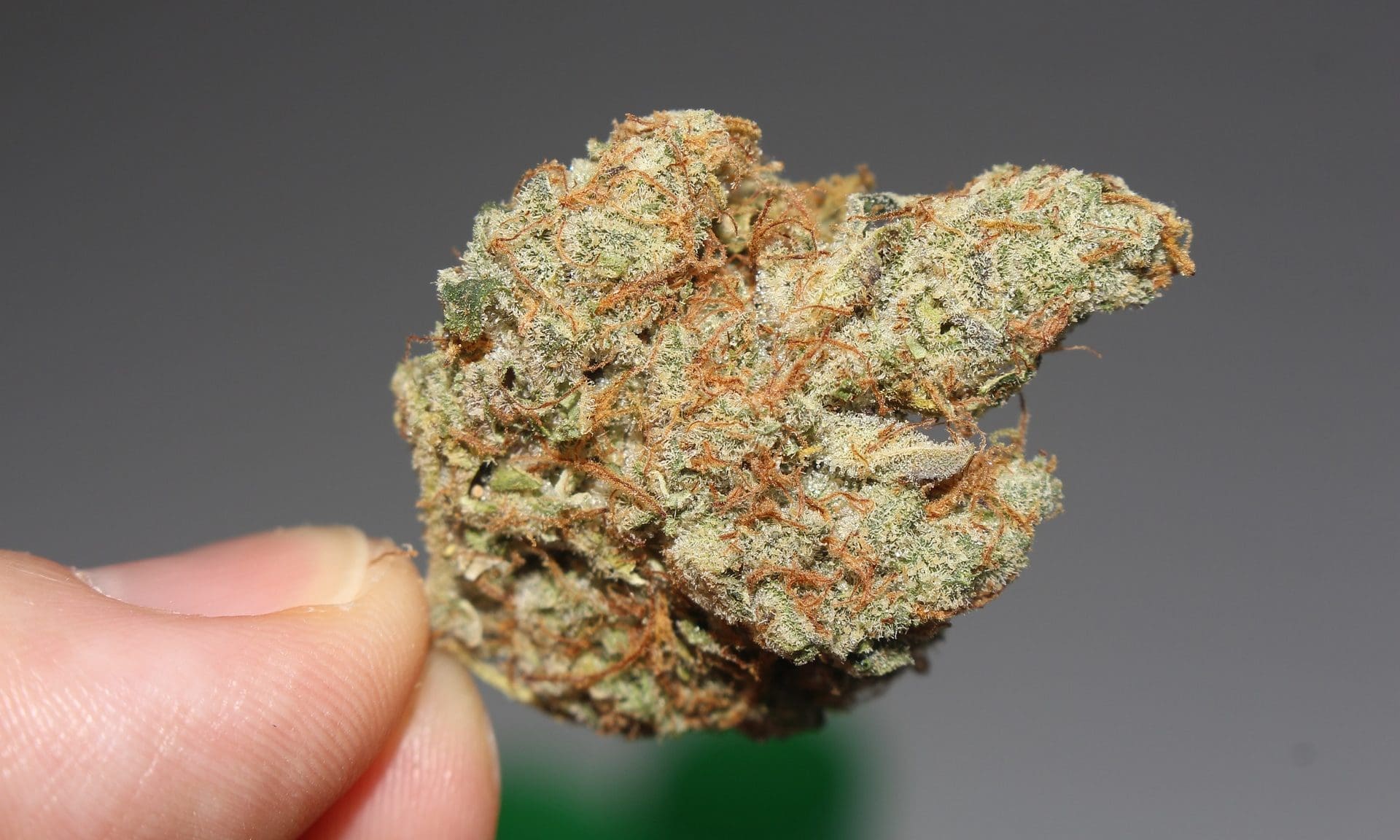 Colorado hotel room rentals increased considerably after the state began legal marijuana sales, a newly published study reveals. Washington State also saw increases in tourism after legalization, though the effect there was more modest.
The two states were the first in the U.S. to allow adult-use cannabis through laws approved by voters in 2012. By comparing hotel room rentals in Colorado and Washington to states that did not change their legal status of marijuana from 2011 through 2015, researchers found that legalization coincided with a significant influx of tourists and a rise in hotel revenue. The impact was even more pronounced after the start of retail sales.
In both states, personal possession of marijuana was permitted for a period of time before legal sales began, and each change coincided with increases in tourism. In Colorado, legalizing possession led to monthly hotel booking increases of 2.5 percent to 4 percent, depending on the modeling method used. Once retail stores opened, the state saw bookings increase by 6 percent to 7.2 percent.
"[L]egalization in Colorado is associated with an increase of nearly 51,000 hotel rooms rented per month [and] once commercial sale is permitted, there is an increase of almost 120,000 room rentals per month"
In Washington, the increases were roughly half that. Hotel bookings increased by about 1 percent after legalizing possession and 3.5 percent after retail stores opened.
The price of a hotel room in both pioneering legal cannabis states also rose during that time, relative to other states that maintained prohibition. Room rates in Colorado increased by about $3.76 (2.8 percent) after possession became legal and $6.31 (3.8 percent) once legal sales began.
"As expected, legalizing marijuana sales is associated with a larger increase in hotel room rentals than merely legalizing marijuana possession."
Meanwhile, Colorado's hotel industry saw monthly revenue increase by $9.33 million (6.75 percent) after the change in possession law and roughly $23.71 million (11 percent) after marijuana stores opened.
"Marijuana tourism had an economically significant as well as a statistically significant effect on the hotel industry in Colorado," the study concluded.
Washington saw a smaller increase in room rates after possession became legal ($1.10) but a larger one ($7.46) once legal sales began.
Researchers believe that the difference the states saw may be the result of Colorado's more central location for American tourists—"Denver's airport is a major hub for United Airlines," the paper notes. Another factor could be Washington's proximity to British Columbia, which researchers point out "has a strong reputation for growing marijuana and a laid back attitude toward marijuana consumption." (Recreational marijuana was illegal in Canada during the duration of the study period. The country has since legalized nationally, and adult-use legal sales began there in 2018.)
"Another possible explanation is that Colorado may have achieved a first mover advantage over Washington since it legalized commercial sale six months earlier than Washington," the study speculates.
The study, "(Pot)Heads in Beds: The Effect of Marijuana Legalization on Hotel Occupancy in Colorado and Washington," was published online last week and appears in the latest issue of the Journal of Regional Policy and Analysis.
"It is easy to see the implications marijuana legalization might have for tourism," the paper says, noting that "Amsterdam's permissive legal tolerance of drugs (and other activities) attracts visitors from around the world, sometimes to the weariness of the Dutch public."
But until now, evidence of rising tourism in U.S. states was mostly anecdotal. Authors of the new paper wanted to measure the effect through data—and on that front, existing research was thin. A 2015 report commissioned by the Colorado Department of Revenue estimated that tourists made up a large portion of the state's retail marijuana activity, accounting for 44 percent of metro-area sales and about 90 percent of sales in tourism-centric mountain counties.
"These results suggest an uptick in tourism following marijuana legalization," the new study says, but until now "there have been no studies directly examining the effect of legalization on tourism."
The study's authors are confident in their conclusion that legalization boosted tourism in Colorado and Washington during the first few years of legal marijuana. What's less clear is how long that boost might last.
"While marijuana legalization increased tourism, especially in Colorado," they write, "the benefit may wane as additional states including California, Michigan, and Illinois, legalize the possession and sale of marijuana."
The governor of Illinois, which began legal cannabis sales in January, said in his State of the State address this year that the new law "gives us a chance to collect tax revenue from the residents of Wisconsin, Missouri, Iowa and Indiana."
Michigan Marijuana Market 'Maturing Rapidly' But Faces Barriers To Growth, State Report Finds
Trump Admin Could Let Researchers Study Marijuana Dispensary Products, Scientist Argues After DOJ Memo Released
A scientist in a case that forced the release of a previously "secret" Justice Department document about federally authorized marijuana research this week is now calling on Congress to urge administrative action to more rapidly expand studies into the therapeutic potential of cannabis.
Sue Sisley of the Scottsdale Research Institute (SRI) and attorneys representing her facility say the Department of Justice is empowered to waive certain requirements and allow additional researchers to immediately grow their own cannabis for studies without registration under newly proposed regulations or even to obtain products from state-licensed dispensaries, for example.
They want lawmakers' help pressuring the Trump administration to take advantage of a process they say would not necessarily violate international treaties that federal officials have long cited as a reason they've been slow to license new cultivators.
On Wednesday, the Justice Department's Office of Legal Counsel (OLC) disclosed a memo that seemed to have been used by the Drug Enforcement Administration (DEA) to justify delaying approval of additional marijuana manufacturers for research purposes beyond the sole legal that scientists have had to rely on for half a century. That disclosure was the result of a Freedom of Information Act lawsuit filed by SRI last month.
Attorneys representing SRI said that the newly unveiled document helps explains what was happening behind closed doors for several years of inaction and delays after DEA initially said in 2016 that it would be approving more manufacturers.
But in their new letter to members of Congress, they identify a federal statute that they argue can be used by the attorney general to waive registration requirements, allowing research institutes to immediately grow their own cannabis for studies or to purchase it from licensed dispensaries instead of having to wait until new rigorous licensing rules go into effect.
"That Congress can fix these issues with legislation goes without saying. But what fewer recognize is that this Administration can cut through the regulatory red-tape right now," Sisley and her lawyers wrote.
"DEA could, for example, exempt licensed Schedule I marijuana researchers from having to obtain a separate registration to manufacture marijuana, provided those researchers agree not to distribute any marijuana they manufacture. Alternatively, it could permit licensed Schedule I marijuana researchers to obtain marijuana from state-legal dispensaries. The executive's authority to grant waivers under [federal code] is broad."
SRI is one of dozens of applicants to become federally authorized cannabis cultivators for research purposes. It initially sued DEA three years after the agency said it would expand cultivation facilities, with SRI alleging an unlawful delay in approvals. That led the agency to announce in March that it is proposing new rules in order to process the applications.
Prior to the document's release, it was unclear exactly what was holding DEA up from fulfilling their pledge. The OLC memo, written in 2018 but undisclosed to the public until this week, determined that DEA's 2016 announcement about expansion would have violated international treaties—an analysis that the agency had declined to explain to applicants as their proposals languished for years.
OLC also found, however, that even the current system for marijuana research in the U.S.—which involves the National Institute on Drug Abuse contracting a single grow facility at the University of Mississippi to produce cannabis and DEA registering scientists who can obtain it—violates several provisions of international treaty obligations.
In particular, it determined that the existing process violates a provision stipulating that marijuana grown for research must be purchased and possessed by a single federal agency—a policy that DEA is seeking to adhere to under a recently revised rule change proposal released last month.
But SRI and its attorneys argue there's a simpler solution, and that's why they're circulating a letter to members of Congress imploring action.
"In the United States, doing robust clinical research with marijuana should not be so difficult," the letter from Sisley and her lawyers to members of the House and Senate says. "Scores of Americans rely on medical marijuana to treat a variety of symptoms, including our nation's veterans and terminally ill. Not surprisingly, this issue has solid bipartisan support. It also has support among federal agencies including FDA, NIH, and DEA itself."
While DEA's new proposed rule change would seemingly address issues identified in the OLC memo—primarily by making it so DEA would be the sole agency in charge of possessing and purchasing cannabis for research—attorneys Shane Pennington and Matt Zorn said there's a federal statute that would enable the Justice Department to circumvent the rulemaking process by unilaterally waiving registration requirements and setting its own regulations to abide by international treaties.
That code in question stipulates: "The Attorney General may, by regulation, waive the requirement for registration of certain manufacturers, distributors, or dispensers if he finds it consistent with the public health and safety." Unlike other statutes concerning the issue, this one does not explicitly mention international treaty obligations.
"Plainly, given the undisputed urgency of the need for this research, waiving certain registration requirements to allow already-licensed Schedule I researchers obtain marijuana from real world or alternative sources would be 'consistent with the public health and safety,'" the attorneys' letter said.
Of course, the international treaties to which the U.S. is a party would still be in effect. But under the statute cited by SRI, the attorney general could theoretically impose any regulations that he felt were necessary to maintain compliance. For example, if the official were to make it so researchers could purchase marijuana from dispensaries, it could satisfy the requirement that research-grade cannabis be purchased and possessed by a single federal agency by allowing DEA to technically "own" the shop's product.
"I should caution that it's tough to answer these questions in the abstract because the answer in real life would depend on what the AG thought was necessary to comply with the OLC interpretation of the Single Convention," Pennington said in an email to Marijuana Moment. He added that he is "not in any way conceding I agree with the OLC's interpretation" but was simply speculating about how the federal government could allow researchers to immediately grow their own marijuana or study products from dispensaries while still complying with its analysis.
It was previously reported that the Justice Department, under then-Attorney General Jeff Sessions, a vociferous opponent of cannabis reform, blocked DEA from processing any of the several dozen cultivation license applications it received in response to the 2016 announcement. Attorney General William Barr views the issue differently, however, telling lawmakers that he's pushed "very hard" to get more manufacturers approved and that he thinks "it's very important to get those additional suppliers."
The reason all of this matters to researchers and advocates is because of issues resulting from the monopolized cannabis supply for research purposes at the University of Mississippi. Studies have indicated that the marijuana it produces is not reflective of the cannabis sold in retail dispensaries in legal states, raising questions about the veracity of previous studies that have relied on it.
SRI, for its part, is hoping to become an approved marijuana manufacturer to supply studies into the potential therapeutic benefits of cannabis for post-traumatic stress disorder.
"Boiled down, the fact that a secret re-interpretation of an international treaty from 1961 has blocked the advancement of marijuana science in this country for the past three years is absurd," the letter continues. "Allowing American scientists to cultivate or acquire marijuana grown in this country under strict DEA regulation and supervision is pro-science, pro-veteran, and pro-law enforcement. It puts America First and promotes public health and safety."
Read SRI's marijuana research letter to Congress below: 
SRI Marijuana Letter to Con… by Marijuana Moment on Scribd
Feds Sue Company Over Claims Its CBD Products Can Treat Cancer