A 'Significant' Number Of Patients Stopped Taking Benzodiazepines After Starting Medical Marijuana
Nearly half of patients using marijuana to help with their respective medical conditions stopped taking prescribed benzodiazepines, a new study reports.
"Within a cohort of 146 patients initiated on medical cannabis therapy, 45.2% patients successfully discontinued their pre-existing benzodiazepine therapy," the study's authors write. "This observation merits further investigation into the risks and benefits of the therapeutic use of medical cannabis and its role relating to benzodiazepine use."
While much research has been dedicated to understanding how medical cannabis could potentially replace opioids for patients who deal with chronic pain and other ailments, the new study suggests patients who take Valium, Xanax and other popular tranquilizers for neurological conditions (such as anxiety, insomnia and seizures) may find relief through marijuana. The findings were published last month in the journal Cannabis and Cannabinoid Research.
Researchers in Canada conducted a retrospective analysis of data collected from a group of patients who had been referred to the Canabo Medical Clinic for medical cannabis to treat a variety of medical conditions. They identified 146 patients who reported taking benzodiazepines regularly at the start of their cannabis therapy.
According to their findings, 44 patients (30 percent) had discontinued their benzodiazepines by their first follow-up visit. Another 21 had stopped the benzodiazepine treatment by their second follow-up visit, and one more person reported doing so at the third visit. All in all, 66 patients, or 45 percent of the sample, stopped taking benzodiazepines after starting a medical marijuana regimen.
"Patients initiated on medical cannabis therapy showed significant benzodiazepine discontinuation rates after their first follow-up visit to their medical cannabis prescriber, and continued to show significant discontinuation rates thereafter," the study states. "Discontinuation was not associated with any measured demographic characteristic. Patients also reported decreased daily distress due to their medical condition(s) following prescription cannabinoids."
The amount of CBD and THC content did not appear to play a role in who continued to discontinued taking the tranquilizers.
The design of the study, however, limited the authors' ability to speculate about the mechanisms underscoring their results. Additionally, because they didn't have access to information on what marijuana strains patients used or how they consumed it, the authors caution that their results can't be generalized to what's available in legal commercial markets today.
"The study results are encouraging, and this work is concurrent with growing public interest in a rapidly developing Canadian cannabis market," said lead author Chad Purcell in a statement. "We are advising the public to observe caution. The results do not suggest that cannabis should be used an alternative to conventional therapies. Our purpose is inspiring others to advance current cannabis understanding as we collect stronger efficacy and safety data that will lead to responsible policy and recommended practices for use."
The study also serves as an opportunity to draw more attention to the potential risks associated with benzodiazepines, Purcell told PsyPost. "I was interested in this project because it presented an opportunity to address benzodiazepines and cannabis use, both of which are becoming increasingly socially relevant. Benzodiazepines can be effective in treating many medical conditions but unlike opioids, there seems to be little public awareness of the risks associated with these commonly used prescription medications."
According to the Centers for Disease Control and Prevention, overdose deaths related to benzodiazepines rose 830 percent between 1999 and 2017.
Patients Are Substituting Marijuana For Addictive Pharmaceutical Drugs, Two New Studies Show
Photo courtesy of Ndispensable. 
CDC Meets With Medical Marijuana Patients To Discuss Cannabis As Alternative Pain Therapy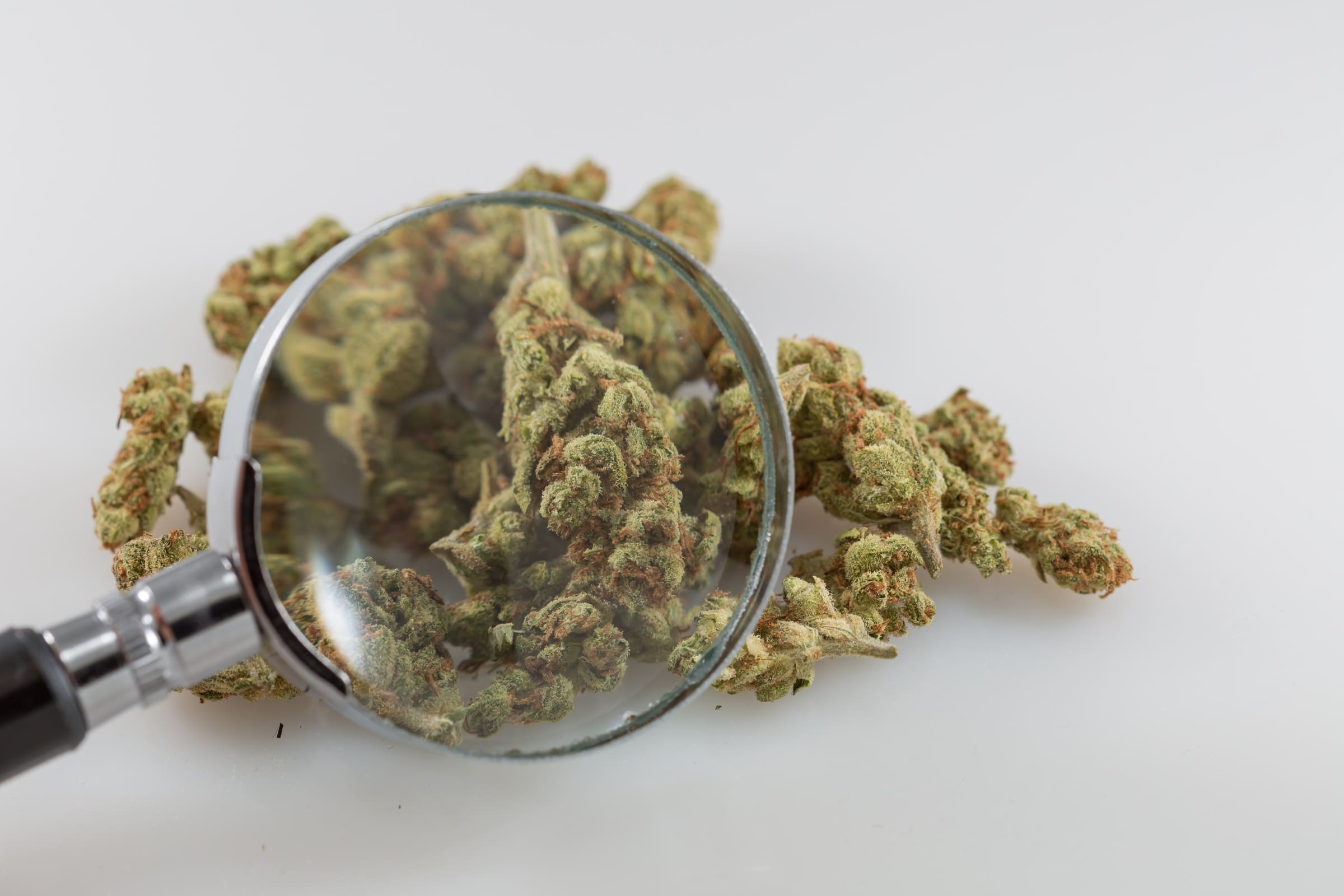 The Centers for Disease Control and Prevention (CDC) has recently been hosting meetings with medical marijuana patients as part of a broader series of listening sessions on alternative pain treatments.
Dustin McDonald, who uses cannabis to treat Lyme disease and also serves as policy director with Americans for Safe Access (ASA), told Marijuana Moment last week that his conversation with the federal agency was productive, with representatives listening attentively as he explained his personal experiences as well as the advocacy work that ASA is involved in.
Beyond simply getting an audience with a main federal health agency, McDonald said what especially stood out to him was that the CDC representatives told him that his wasn't the first meeting they've had with someone who uses medical marijuana as an alternative pain management option. In fact, they said "a lot of the folks that they had spoken with were using cannabis for chronic pain."
"In addition to my interview and my testimony discussing my experience utilizing medical cannabis for chronic pain and acute pain, there was a large population of people that they spoke with that were doing something similar," McDonald said, adding that the CDC officials "seemed fairly open-minded" about the subject despite the ongoing federal prohibition of marijuana.
The ASA activist was especially encouraged by the last question the agency put to him, which he said asked "what could CDC do to assist in it advancing the conversation on additional research into medical cannabis applications to human health and health disorders, in talking to the lawmakers about the need to dive more deeply into researching all of these applications."
ASA wants to take advantage of the opportunity to work with CDC and other related agencies to advocate for "removing roadblocks to research and pushing federal dollars towards combined grant programs for federal government agencies and academic institutions to really take a look at what's going on with medical cannabis as a medicine," McDonald said.
While it's not clear what steps, if any, CDC will take to advance that conversation, McDonald said the fact that the agency heard from a multitude of voices about the therapeutic potential of marijuana could push them to take some action. At the very least, he expects medical marijuana to be discussed at some length in CDC's forthcoming updated Guideline for Prescribing Opioids for Chronic Pain.
Marijuana Moment reached out to CDC to find out how often cannabis has been brought up in its meetings with stakeholders, but a representative was not immediately available.
The agency said in a notice about the pain management meetings published in the Federal Register in July that the conversations "will help inform CDC's understanding of stakeholders' values and preferences related to pain and pain management and will complement CDC's ongoing work" on updating that guideline.
This comes months after CDC closed a public comment period on pain management that saw over 1,000 submissions advocating for marijuana and kratom as pain relief options.
But while there's widespread interest in research cannabis as an opioid alternative, federally authorized research has been slow-going because of tight restrictions on who can access the plant for studies and where they can get it. Currently, there's only one registered manufacturer at the University of Mississippi, and the marijuana they cultivate has been described as chemically closer to hemp than cannabis available in commercial markets.
A House committee last week approved key piece of marijuana research legislation that, among other things, would allow scientists to finally study cannabis from state-legal dispensaries.
In July, the House approved separate legislation that also called for letting researchers study marijuana purchased from businesses in state-legal markets instead of only letting them use government-grown cannabis. The intent of the provision, tucked into a 2,000-plus-page infrastructure bill, was to allow the interstate distribution of such products even to scientists in jurisdictions that have not yet legalized marijuana.
During an Energy and Commerce Subcommittee on Health hearing in January—which was requested by four GOP lawmakers last year—federal health and drug officials, including from the Drug Enforcement Administration (DEA), acknowledged that the current supply of cannabis for research purposes is inadequate and that scientists should be able to access a wider range of marijuana products.
DEA said four years ago that it would be taking steps to expand the number of federally authorized cannabis manufacturers, but it has not yet acted on applications.
Last year, scientists sued the agency, alleging that it had deliberately delayed approving additional marijuana manufacturers for research purposes despite its earlier pledge.
A court mandated that DEA take steps to make good on its promise, and that case was dropped after DEA provided a status update.
In March, DEA finally unveiled a revised rule change proposal that it said was necessary due to the high volume of applicants and to address potential complications related to international treaties to which the U.S. is a party.
The scientists behind the original case filed another suit against DEA, claiming that the agency used a "secret" document to justify its delay of approving manufacturer applications.
That was born out when the Justice Department Office of Legal Counsel document was released in April as part of a settlement in the case, revealing, among other things, that the agency feels that its current licensing structure for cannabis cultivation has been in violation of international treaties for decades.
Federal Workplace Drug Testing Proposal Could Discriminate Against People Of Color
New Psychedelics Research And Education Center Launched At UC Berkeley As Reform Movement Grows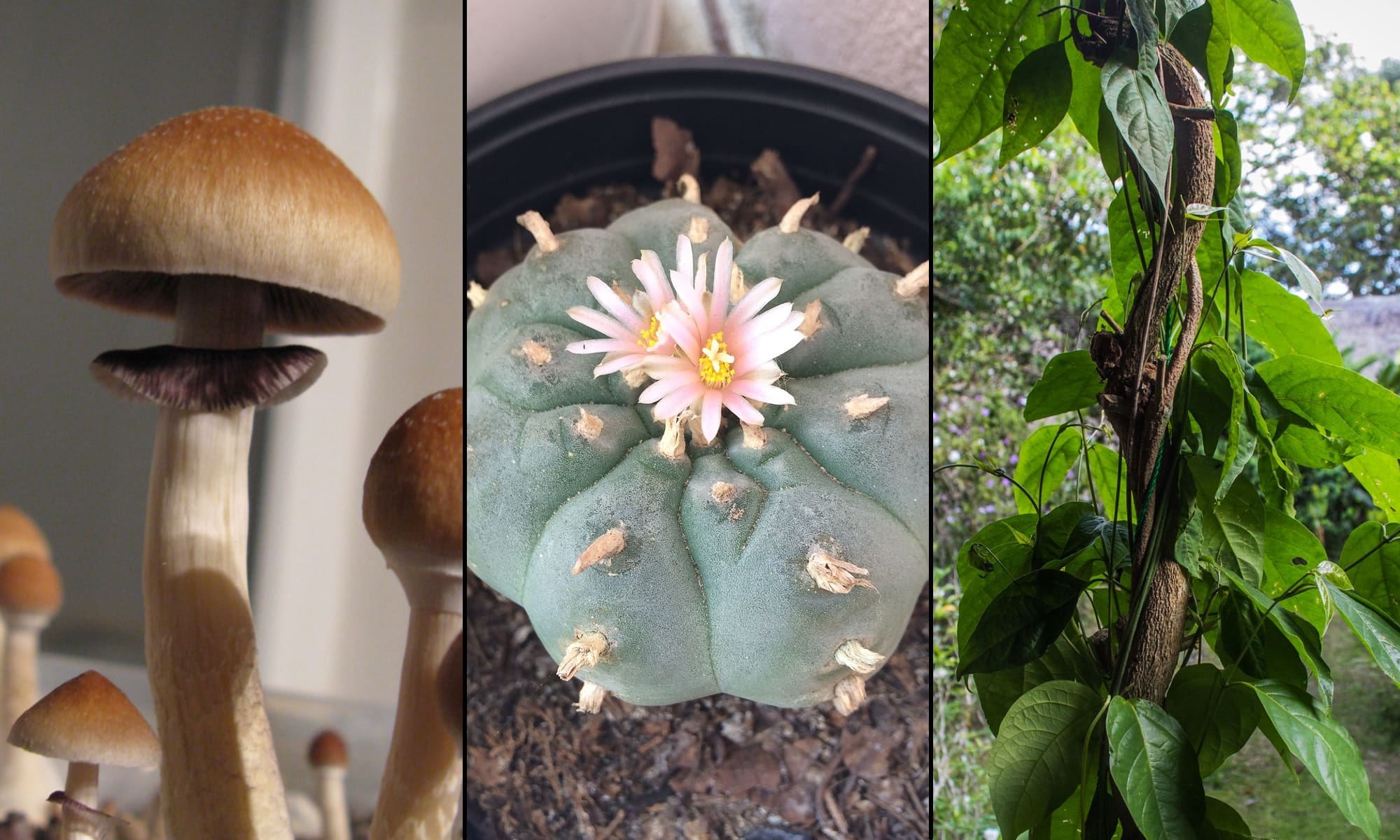 The University of California at Berkeley announced on Monday that it is launching a new center dedicated to psychedelics research and education.
Scientists at the center will use psychedelic substances to "investigate cognition, perception and emotion and their biological bases in the human brain," according to a press release. At the same time, the new entity will be putting resources toward informing the public about "this rapidly advancing field of research."
To start, the UC Berkeley Center for the Science of Psychedelics will look at psilocybin, the main psychoactive component of so-called magic mushrooms. This research is being partially funded by an anonymous $1.25 million donation.
"There's never been a better time to start a center like this," Berkeley neuroscientist David Presti, a founding member of the center, said. "The renewal of basic and clinical science with psychedelics has catalyzed interest among many people."
50 years after political & cultural winds slammed shut the doors on psychedelic research, Berkeley is making up for lost time by launching the campus's first center for psychedelic science & public education. 🍄@UCBerkeleyNeuro https://t.co/lIdtG3KOkR

— UC Berkeley (@UCBerkeley) September 14, 2020
The research is meant to complement studies being conducted at other psychedelics-focused institutions, such as a similar center that launched at Johns Hopkins University last year.
"Some of these studies have produced striking results in cases that are otherwise resistant to more conventional medical treatment," Berkeley neuroscientist Michael Silver, directer of the new center, said. "This suggests that psychedelic compounds may offer new hope for people suffering from these disorders."
The researchers will also be partnering with the Graduate Theological Union to create "an immersive learning program on psychedelics and spirituality." That will involve training individuals to be "facilitators" for psychedelic ceremonies. The training program will look at the "cultural, contemplative and spiritual care dimensions of psychedelics."
"The training of facilitators is an indispensable part of this project," Sam Shonkoff, an assistant professor at the Graduate Theological Union, said.
Researchers at the center will attempt to discover potential therapeutic applications of psychedelics for mental health by studying the fundamental mechanisms that go into a psychedelic experience. They plan to explore how visual hallucinations work in the brain, as well as the long-term effects of taking these substances on "social and political attitudes, identity and resilience to stress."
"Psychedelic medicines can open a doorway to seeing one's psyche and connection with the world in new and helpful ways," Presti said. "That's been appreciated by shamanic traditions for thousands of years. Science is now exploring new ways to investigate this."
Journalism professor Michael Pollan, author of "How to Change Your Mind: What the New Science of Psychedelics Teaches Us About Consciousness, Dying, Addiction, Depression and Transcendence," will also be involved.
Proud to be part of this pioneering project, announced today: UC Berkeley launches new center for psychedelic science and education | Berkeley News https://t.co/stFgv2e2CE

— Michael Pollan (@michaelpollan) September 14, 2020
"We're really interested in what psychedelics can teach us about consciousness, perception, creativity and learning," Pollan said. "Psychedelics have a particular value later in life, because that is when you are most stuck in your patterns. They give you the ability to shake them loose."
This center's foundation comes in the midst of a national psychedelics reform movement, with activists across the country pushing to end criminalization of entheogenic substances.
In May 2019, Denver became the first U.S. city to decriminalize psilocybin, with the approval of a local ballot measure. Soon after, officials in Oakland, California, decriminalized possession of all plant- and fungi-based psychedelics. The City Council in Santa Cruz, California, voted to make the enforcement of laws against psychedelics among the city's lowest enforcement priorities in January.
Last month, Canada's health minister granted exemptions allowing certain cancer patients to legally use psilocybin for end-of-life care.
The Canadian government will have to officially respond to a petition calling for the decriminalization of psychedelics after it recently garnered nearly 15,000 signatures—and there's legislation in the works that could make the reform happen.
Rep. Earl Blumenauer (D-OR) is formally throwing his support behind an Oregon initiative to legalize psilocybin mushrooms for therapeutic purposes and is helping to raise money for the campaign.
A measure to decriminalize a wide range of psychedelics will appear on the Washington, D.C. ballot—and recent polling indicates that it has strong support.
The Multidisciplinary Association for Psychedelic Studies announced last month that it raised $30 million in donations—including from several notable business leaders outside the drug policy realm—that will enable it to complete a study on using MDMA to treat post-traumatic stress disorder.
Meanwhile, Oregon voters will also see a separate measure on their November ballots to decriminalize drug possession and fund treatment services.
Federal Workplace Drug Testing Proposal Could Discriminate Against People Of Color
Photo elements courtesy of carlosemmaskype and Apollo.
Feds Fund Research On Whether Cows Can Eat Hemp Without Milk Drinkers Getting High
The U.S. Department of Agriculture (USDA) recently took to Twitter to publicize a $200,000 grant it awarded to researchers investigating whether or not feeding hemp to livestock leads to unacceptable concentrations of cannabinoids in resulting food for human consumption.
Scientists at Kansas State University are conducting the studies, which will help inform policies on whether hemp can safely be used in animal feed. As it stands, the practice is prohibited despite the federal legalization of the crop and its derivatives.
Little is known about the effects of cannabinoids on cattle, as most studies have focused on humans, mice and pigs. But a main reason for the new research is that there are concerns that feeding hemp to livestock could potentially result in high concentrations of THC in meat and milk sold commercially.
"Our goal is to fill in the knowledge gaps," Kansas State University's Michael Kleinhenz, who is part of the multidisciplinary team behind the studies, said. "Until feedstuffs containing hemp are established as safe in animals, our data will assist producers in managing situations involving intentional or unintentional hemp exposures."
Kansas State U researchers have received a $200K Ag & Food Research Initiative Competitive Grant from @USDA_NIFA to establish concentrations of cannabinoids in livestock after exposure to industrial hemp to find if hemp for cattle feed can be used safely. https://t.co/6zm2fGPuIg pic.twitter.com/ENbYtSPy5D

— NIFA (@USDA_NIFA) September 3, 2020
"Industrial hemp is typically grown to produce oil, seed, fiber and medicines," Kleinhenz added. "While varieties of hemp may be planted for a single or dual purpose, such as for seed and fiber, byproducts consisting of leaves, fodder and residual plant fibers remain after harvest. These byproducts could serve as potential feedstuffs for animals. Because these are predominantly cellulose-containing plant materials, the ideal species for utilizing these feeds are ruminant animals, specifically cattle."
So far the team has completed two preliminary studies using the USDA funds.
"The cannabinoids CBDA, tetrahydrocannabinolic acid-A (THCA-A), cannabidivarinic acid (CBDVA), and cannabichromenic acid (CBCA) were detected in all cattle after [industrial hemp] dosing," one paper, which was published in the journal Nature in July, concluded. "These results show acidic cannabinoids, especially CBDA, are readily absorbed from the rumen and available for distribution throughout the body."
Follow-up research will examine the effects of hemp foods on animal behavior and immune function.
"Now that we have found that some cannabinoids are readily absorbed from the rumen, the next steps are to study the tissue and milk residue depletion profiles of these compounds after animal feeding experiments," Kleinhenz said, referring to one of the four bovine stomachs.
Researchers believe that if farmers were able to use leftover parts of hemp plants as cattle feed, it would make cultivation of the crop more economical and could boost the industry globally.
"We don't believe that the degree of absorption is sufficient for us to be concerned about potential intoxication following the consumption of meat and milk," Hans Coetzee, also with Kansas State, said in an interview with KSNW-TV. "If we can prove that that is of no concern of consequence to the consumer, we feel that that would remove one of the major impediments to the widespread production of hemp worldwide."
The USDA Agriculture and Food Research Initiative Competitive Grant being used by the researchers is another example of how the federal agency is prioritizing hemp since its legalization under the 2018 Farm Bill.
Meanwhile, as scientists work to better understand the crop and its derivatives, USDA is actively developing regulations for the industry. Last week, it announced that a public comment period on its proposed rules for hemp is being reopened due to widespread interest and feedback from stakeholders.
Elephant Will Be Given CBD To Treat Stress After Death Of Companion, Zoo Says
Photo courtesy of Pixabay/Ulrike Leone.