Three New Studies Reveal How Legal Marijuana Can Help Curb Opioids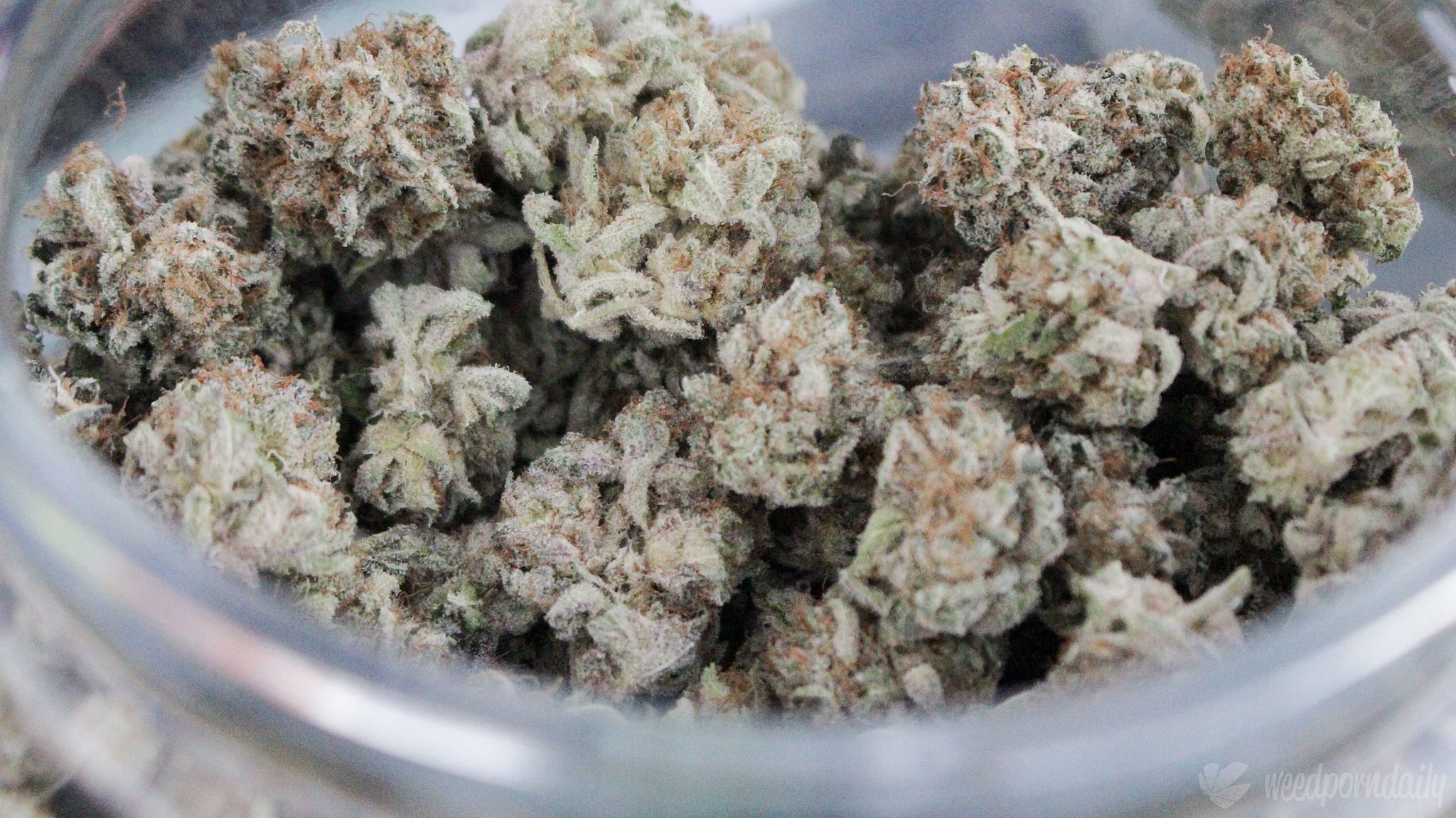 A trio of recent studies seem to bolster the argument that legal marijuana can help combat the opioid epidemic.
Though it might sound counterintuitive to some, researchers have turned up strong evidence that providing access to cannabis can curb opioid prescriptions and prevent overdoses. These latest studies explore the issue from different perspectives, adding to an already growing body of research that's demonstrated how marijuana is being used as a substitute to pharmaceuticals—particularly prescription painkillers.
1. People with severe arthritis that required reconstructive joint surgery are using more cannabis and fewer opioids.
Published in the journal Orthopedic Proceedings, a new study examined toxicology tests administered to more than 520 patients in 2012 and 2017. Researchers found that the "prevalence of preoperative cannabis use increased from nine percent to 15 percent while the prevalence of opioid use decreased from 24 percent to 17 percent." Whether the two trends are related is not entirely clear, but the correlation is there and is in line with previous studies demonstrating similar findings. Additionally, in the new study, very few patients (three percent) tested positive for both opioids and marijuana. 
2. The number of opioid prescriptions, days of opioid supply and patients receiving opioid prescriptions are lower in states that have legalized marijuana for medical or adult use.
Researchers analyzed more than 1.3 billion opioid prescriptions from 2011 to 2018, looking at the data to see if a connection existed between prescribing trends and marijuana laws. The number of morphine milligram equivalents prescribed each year were reduced by 6.9 percent in fully legal states and 6.1 percent in medical cannabis states.
"In other words, cannabis access laws reduce the average provider's opioid prescriptions by the equivalent of half a kilogram of morphine," the researchers wrote. The research paper was accepted by the University of Alabama Legal Studies division.
3. Opioid misuse dropped from 2016 to 2017, while cannabis usage increased.
The 2017 National Survey on Drug Use and Health, which receives federal funding, included some promising data points on the prevalence of opioid misuse among Americans aged 12 and older. Specifically, 11.4 million individuals misused opioids in 2017, compared to 11.8 million in 2016. On the other hand, about 26 million Americans 12 and older consumed cannabis in 2017, compared to 24 million in 2016. The increase in cannabis use was especially pronounced among individuals 18 to 25.
The survey authors did not attempt to link the two trends, but again, other studies have demonstrated that legal marijuana access is associated with reduced opioid overdose rates.
Workplace Deaths Drop After States Legalize Medical Marijuana
Photo courtesy or WeedPornDaily.