Three New Studies Reveal How Legal Marijuana Can Help Curb Opioids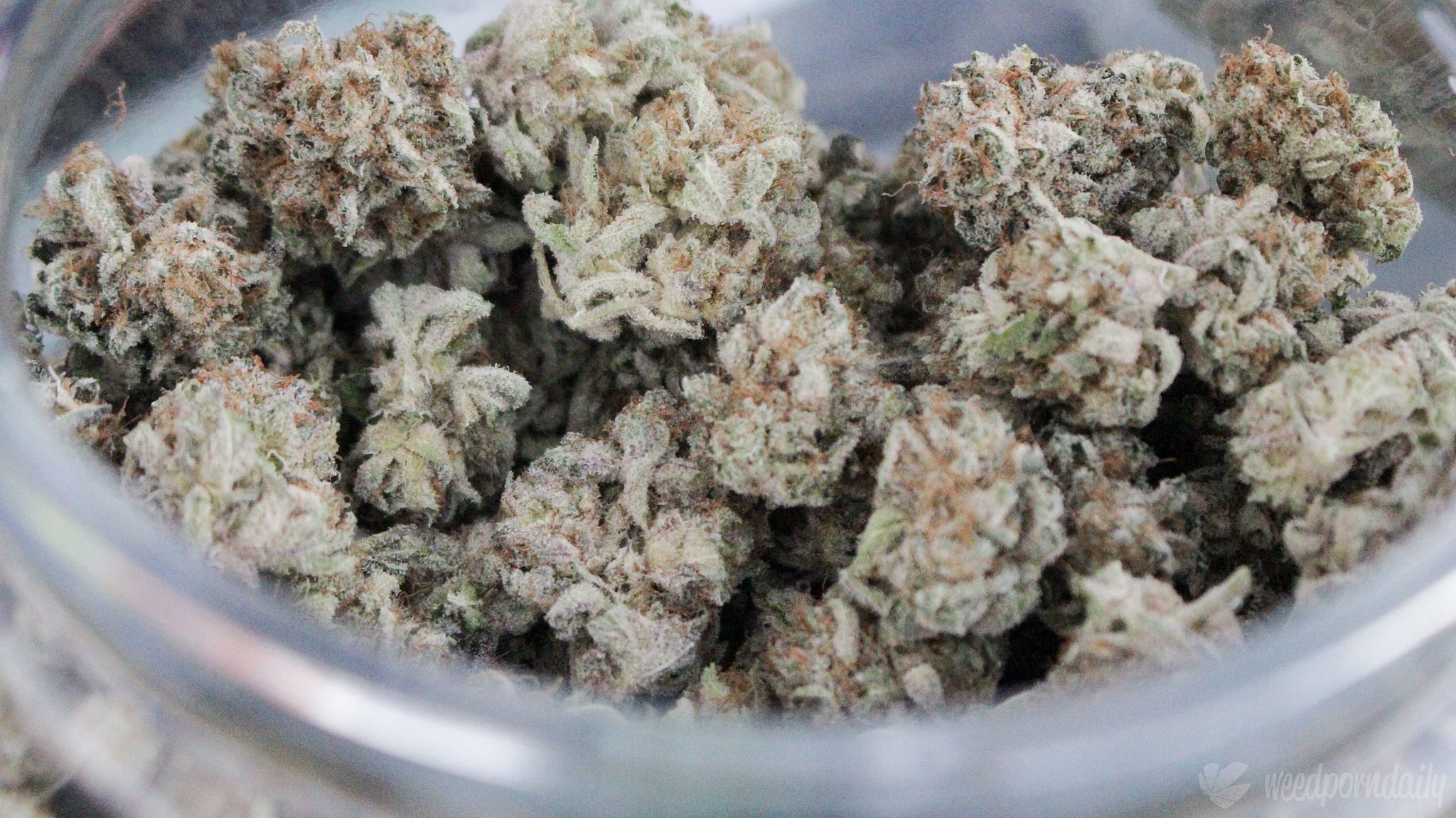 A trio of recent studies seem to bolster the argument that legal marijuana can help combat the opioid epidemic.
Though it might sound counterintuitive to some, researchers have turned up strong evidence that providing access to cannabis can curb opioid prescriptions and prevent overdoses. These latest studies explore the issue from different perspectives, adding to an already growing body of research that's demonstrated how marijuana is being used as a substitute to pharmaceuticals—particularly prescription painkillers.
1. People with severe arthritis that required reconstructive joint surgery are using more cannabis and fewer opioids.
Published in the journal Orthopedic Proceedings, a new study examined toxicology tests administered to more than 520 patients in 2012 and 2017. Researchers found that the "prevalence of preoperative cannabis use increased from nine percent to 15 percent while the prevalence of opioid use decreased from 24 percent to 17 percent." Whether the two trends are related is not entirely clear, but the correlation is there and is in line with previous studies demonstrating similar findings. Additionally, in the new study, very few patients (three percent) tested positive for both opioids and marijuana. 
2. The number of opioid prescriptions, days of opioid supply and patients receiving opioid prescriptions are lower in states that have legalized marijuana for medical or adult use.
Researchers analyzed more than 1.3 billion opioid prescriptions from 2011 to 2018, looking at the data to see if a connection existed between prescribing trends and marijuana laws. The number of morphine milligram equivalents prescribed each year were reduced by 6.9 percent in fully legal states and 6.1 percent in medical cannabis states.
"In other words, cannabis access laws reduce the average provider's opioid prescriptions by the equivalent of half a kilogram of morphine," the researchers wrote. The research paper was accepted by the University of Alabama Legal Studies division.
3. Opioid misuse dropped from 2016 to 2017, while cannabis usage increased.
The 2017 National Survey on Drug Use and Health, which receives federal funding, included some promising data points on the prevalence of opioid misuse among Americans aged 12 and older. Specifically, 11.4 million individuals misused opioids in 2017, compared to 11.8 million in 2016. On the other hand, about 26 million Americans 12 and older consumed cannabis in 2017, compared to 24 million in 2016. The increase in cannabis use was especially pronounced among individuals 18 to 25.
The survey authors did not attempt to link the two trends, but again, other studies have demonstrated that legal marijuana access is associated with reduced opioid overdose rates.
Workplace Deaths Drop After States Legalize Medical Marijuana
Photo courtesy or WeedPornDaily.
Marijuana Use Doesn't Affect Outcome Of Kidney Transplants, Study Finds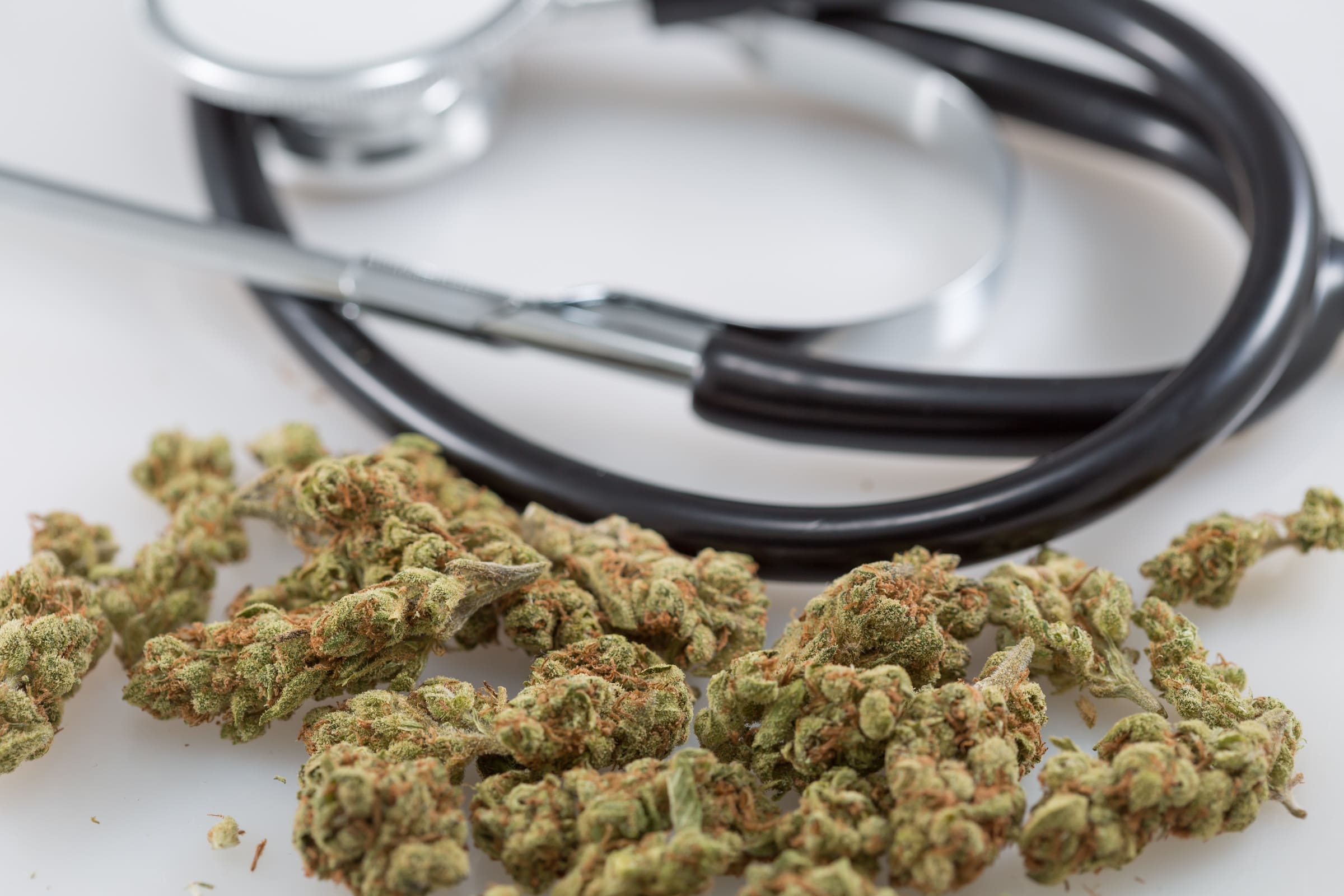 Across the U.S., prospective organ donors are frequently turned away if they test positive for or admit to using marijuana. That's also true for patients who need new organs but consume cannabis.
For example, Garry Godfrey, an event planner in Maine who suffers from a hereditary disease that causes renal failure, made headlines last year after being denied a kidney transplant and taken off the wait list due to his medical marijuana use.
Yet up until this point, there's never been research that specifically investigated the effects of marijuana on kidney donations to shed light on whether these bans could be justified.
But now, a new study finds that cannabis consumption by kidney donors or recipients doesn't have any effect on the outcomes of transplants.
A team of researchers took up the task, reviewing living kidney transplants that were performed at a single academic institution from 2000 to 2016. Both kidney donors and recipients were divided based on whether they'd used cannabis, and their outcomes were compared using a "variety of tests."
The review involved medical records of 294 living donors, including 31 who used cannabis, and 230 living kidney recipient records, including 27 recipients who used cannabis.
Contrary to concerns that the use of marijuana would have a negative impact on transplant outcomes, there weren't any noticeable differences between the groups that could be attributed to cannabis. Long-term kidney function was virtually the same and there were no discernible differences in pre- or post-operation characteristics, either.
The study, published Thursday in the Clinical Kidney Journal, concluded that it could help "increase the donor pool" if institutions start to consider allowing kidney transplants from cannabis consuming donors.
"A significant shortage in available potential kidney donors exists," Duane Baldwin, the study's lead author, said in a press release. "Our goal with this study was to start a conversation on this topic and to encourage other centers to study this important question."
"It is our hope that considering marijuana using donors could ultimately save lives," he said.
The Feds Want Researchers To Study 'Minor' Cannabinoids And Terpenes In Marijuana
Why Women Support Legal Marijuana Less Than Men, According To A New Study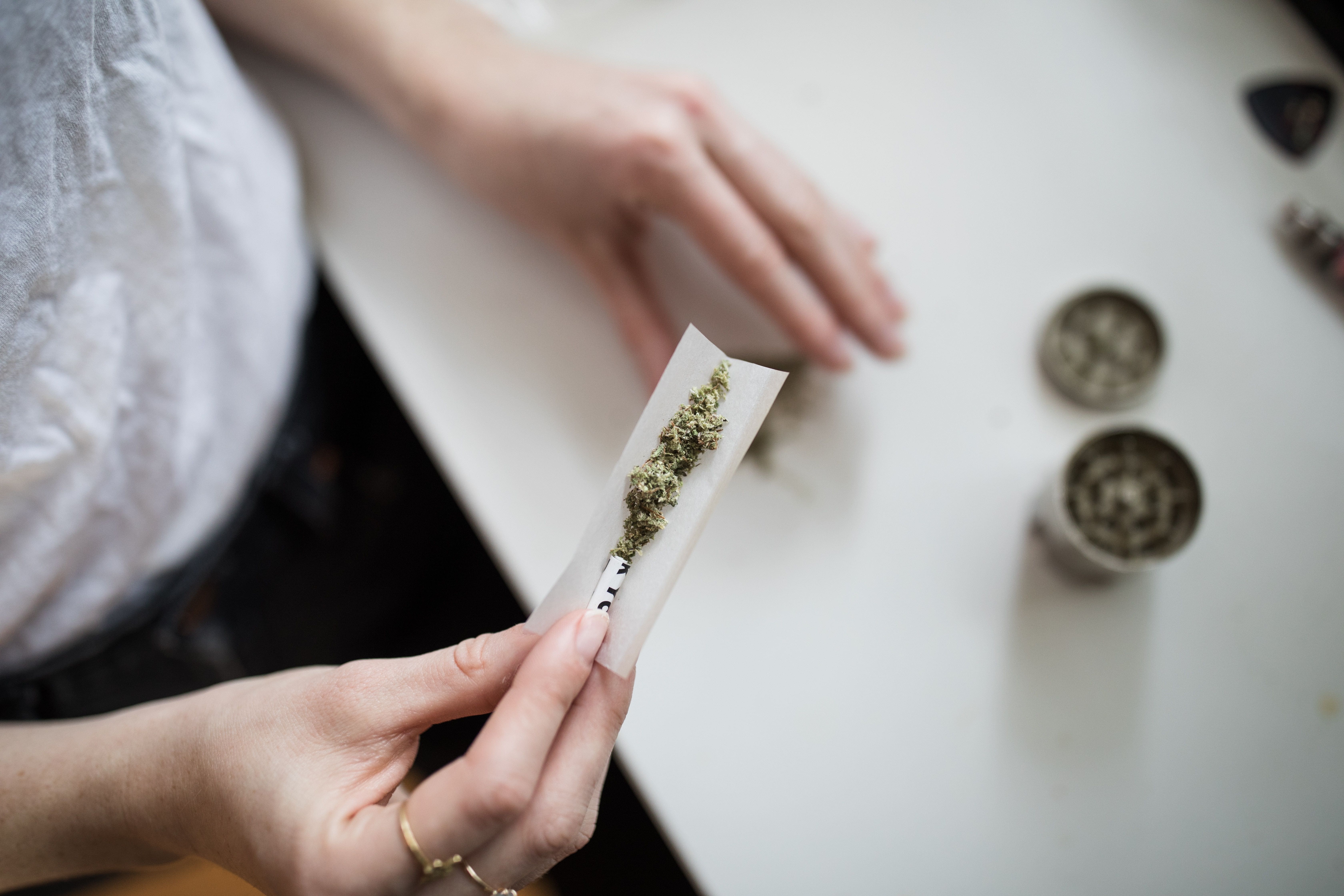 There's a peculiar gender gap when it comes to support for marijuana legalization—where women, a demographic that generally skews more liberal on a wide range of issues compared to men, are somewhat less likely to embrace cannabis reform.
Researchers at North Carolina State University and Hartwick College wanted to know why. And in a recent study published in the journal Social Science Quarterly, they offered some plausible explanations.
Using data from a 2013 Pew Research Center survey, which prompted respondents with an extensive set of questions related to marijuana, the researchers tested several hypotheses about why women are less inclined to support legalization than men (67-61 percent, on a weighted scale).
Was it parenthood, religiosity or consumption habits that explained the trend, as the researchers speculated? Well, the results revealed a mixed bag of potential factors.
One thing that was, perhaps surprisingly, not a contributing factor was the parenthood element. While women's role as mothers might help explain why they lean a bit more left on issues like gun control, it didn't explain the marijuana divide.
"Being a parent is not a predictor of attitudes on the marijuana support scale," the study authors wrote. "When the demographics-only model is run without the parenthood variable (not shown) and then with the parenthood variable added, the coefficient for gender does not change at all, indicating that being a parent does not account for any of the gender gap."
The fact that women are more likely to identify as born-again Christians and report attending church services more often does seem to be a factor, though. Women's "greater religiosity substantially explains the gender gap in marijuana policy," though in order to "fully explain the gap, further analysis is needed."
Lastly, the research investigated how cannabis consumption habits—and comfortability around marijuana—influenced their support for reform. That factor seemed to be the most influential, as women were less likely to report ever having used cannabis (55-42 percent) or feeling comfortable around the plant (55-42 percent).
"Women are less likely to have ever used marijuana (or report ever using marijuana), and once this is taken into account the gap disappears."
In the end, the researchers predicted that the gap in support for marijuana reform will continue to narrow.
"Though it is challenging to accurately predict the future contours of the gender gap in marijuana, we do think our findings here are instructive," the team wrote. "As marijuana use becomes more common and seen as less risky or deviant behavior, and as marijuana use is framed less as a moral issue (which will presumably be the case as it grows more common and legalized), there is reason to expect the gender gap to shrink."
High Schoolers Are Growing More Tolerant Of Peers Who Use Marijuana, Study Shows
Photo courtesy of Carlos Gracia.
Feds Seek New Growers To Produce Thousands Of Kilograms Of Marijuana
The federal government is looking to contract a small business to grow, test, store and ship thousands of kilograms of marijuana of varying potencies and concentrations.
No, really. The contract notice was published on the site Federal Business Opportunities last week—not long after a similar listing called for applications from prospective federal joint rollers. The new posting seems quite a bit more comprehensive, though.
The National Institute on Drug Abuse (NIDA) is soliciting "capability statements" from businesses with the space and technology to produce, analyze and distribute cannabis and cannabis products "for research purposes."
That's probably in the agency's best interest. After all, the government has been roundly criticized for failing to expand its marijuana production to meet demand. Since 1968, just one farm at the University of Mississippi has been federally authorized to cultivate cannabis for research purposes—a monopoly the government has taken some steps toward breaking, although it has faced resistance from now-former U.S. Attorney General Jeff Sessions.
Experts have also raised questions about the quality of the "research-grade" cannabis produced for federal research, as it seems to be significantly less potent and chemically diverse than the flower consumers are getting in legal states.
The listing makes clear that NIDA wants a decently large cultivation operation, including both indoor and outdoor grows. It also emphasized the need to develop marijuana with varying concentrations of THC, CBD and other cannabinoids. Whatever business receives the contract will also be tasked with developing cannabis extracts like oils, capsules and "vaping fluids."
Here are the full job responsibilities listed on the notice:
-Grow, harvest, process, analyze, and store marijuana for research purposes or procure marijuana and marijuana products from existing commercial enterprises, including from qualified foreign sources, as required by the Contracting Officer's Representative (COR) to meet program needs.
-Process marijuana to produce a range of standardized and pure extracts containing varying ratios (high, low and equal ratios) of tetrahydrocannabinol (THC) and cannabidiol (CBD) including pure (>99%) delta-9-THC, CBD, and other cannabinoids.
-Store and maintain quality of products, including periodic analyses required to obtain and maintain Food and Drug Administration (FDA) quality requirements for Investigational New Drug (IND) research.
-Develop new methods for growing marijuana plants containing high THC and low CBD; high CBD and low THC; equal ratios of CBD and THC; and placebos as directed by the COR.
-Manufacture standardized marijuana cigarettes.
-Manufacture Current Good Manufacturing Practice (CGMP) human-use marijuana extracts and dosage forms of marijuana extracts (including but not limited to oral solutions, oils, vaping fluids, capsules/tablets) within a range of varying concentrations of delta-9-THC and CBD, and analyze their strength and stability at various intervals.
-Maintain a secure shipping facility, ship marijuana and marijuana products, and establish billing and accounting procedures to allow the collection of fees from product recipients as authorized by NIDA.
There are some basic requirements that applicants have to meet in order to be selected for the job, though. For example, they must prove that they can obtain the necessary licenses to work with controlled substances and also be able to maintain a facility capable of supporting "production of up to 2000 kg of marijuana" and storing "approximately 5000 kg of marijuana stock."
That's a lot of federal ganja…
If this sounds like the kind of project your business is willing and able to handle, the deadline to respond to the notice is December 10.
The Feds Are Hiring Professional Marijuana Joint Rollers…Kind Of
Photo courtesy of Chris Wallis // Side Pocket Images.