Two More Studies Show Patients Are Replacing Prescription Painkillers With Marijuana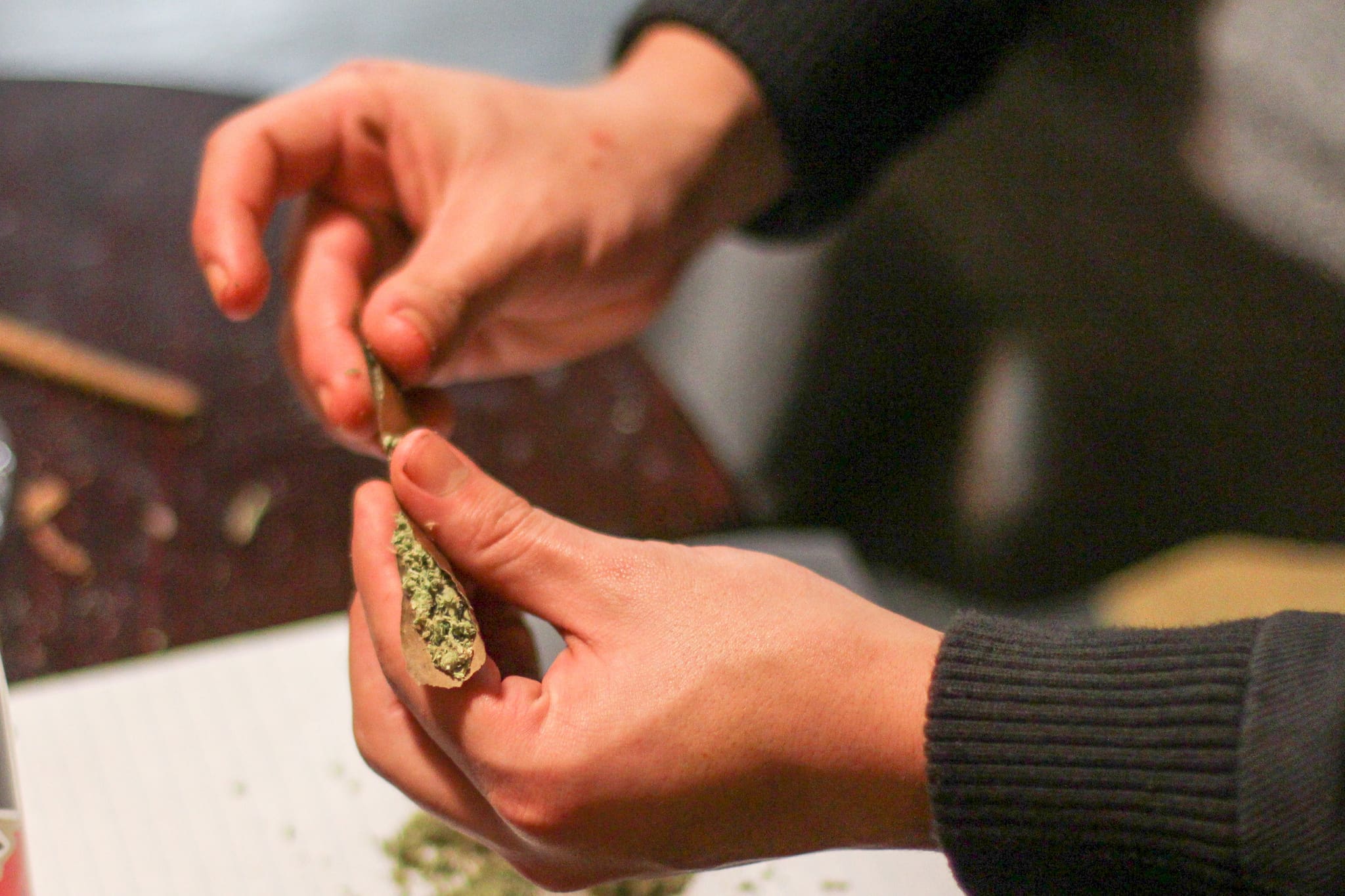 Two new studies out this month offer additional evidence that chronic pain patients are skipping addictive pharmaceuticals and using marijuana instead to help them find relief.
The findings are just the latest in an ever-growing body of research revealing cannabis's potential to help address the country's opioid crisis.
The first study, published in the International Journal of Drug Policy, aimed to investigate whether it's "plausible" that people are substituting marijuana for opioids to help them with pain. Researchers from Florida International University used data from the National Survey on Drug Use and Health to evaluate whether people who live in states where medical cannabis is legal were less likely to turn to opioids for pain relief than those who lived in states where medical marijuana was not an option.
The researchers focused on several variables: whether respondents used or misused any prescription pain relievers during the past year, what states they lived in and whether those states had legalized cannabis for medicinal purposes, among other factors. The responses of 120,764 participants were analyzed for the years 2015 through 2017 of the survey.
According to the authors, "the results generated from the multivariate logistic regression equations show that [medical marijuana laws] are associated with a lower likelihood of opioid pain reliever use, but not misuse."
"Results provide evidence that MMLs may be effective at reducing opioid reliance as survey respondents living in states with medical cannabis legislation are much less apt to report using opioid analgesics than people living in states without such laws, net other factors."
These results, the study states, support other research that shows patients prefer to consume medical marijuana over opioids.
"In addition, cannabis enabled patients to reduce their reliance on opioids with a significant proportion indicating that cannabis was equal to opioids for pain relief and preferring cannabis over opioids if it were an available alternative," it concludes. "Such subjective appraisals by patients are important in this context as the success of a treatment plan is in part determined by the patient's perceptions of treatment efficacy and tolerance of side effects."
The second study, published in PLoS ONE, took the question of whether or not patients substituted marijuana for prescription painkillers directly to the people. In a nationally representative survey of 16,280 adults, researchers from the San Francisco Veterans Affairs Medical Center asked participants to share information about their opioid and marijuana use. They also asked if they'd noticed a change in the amount of opiate medications they needed for pain because of marijuana use, and why patients who substituted cannabis for their prescription pain killers did so.
More than half of the people queried responded to the survey. Of the 9,003 respondents, 486 (5 percent) reported using marijuana and opioids in the past year; 43 percent said they took opioids daily and 23 percent reported consuming marijuana within the past month.
According to the study's findings, 41 percent of that sample decreased or stopped using opioids because of marijuana use, while 46 percent reported no change in opioid use and 8 percent said they increased their opioid intake.
"We found that a substantial number of US adults reported that they substituted marijuana for opioids."
"The most commonly reported reasons for substitution were better pain management (36%) and fewer side effects (32%) and withdrawal symptoms (26%), compared to the non-medical reasons for use: cheaper (13%) and more social acceptance from marijuana use (13%)," the study's authors write.
"More research on this topic is clearly needed," the study states. "Nonetheless, our findings suggest that even if objective measures do not support that marijuana is substitutive for opioid use, patients perceive that marijuana use has reduced their opioid use. Perhaps the commercialization of marijuana and the favorable media coverage surrounding the health effects of marijuana are fostering such a perception."
Ultimately, both studies reveal the importance of patient-centered care in efforts to mitigate opioid use and misuse. That's exactly what the Department of Health & Human Services (HHS) Pain Management Inter-Agency Task Force called for earlier this year.
Pilot Study Shows Marijuana Can Help Chronic Pain Patients Stop Taking Opioids
Photo courtesy of Martin Alonso.