Trump OKs medical cannabis rider; no signing statement this time (Newsletter: March 26, 2018)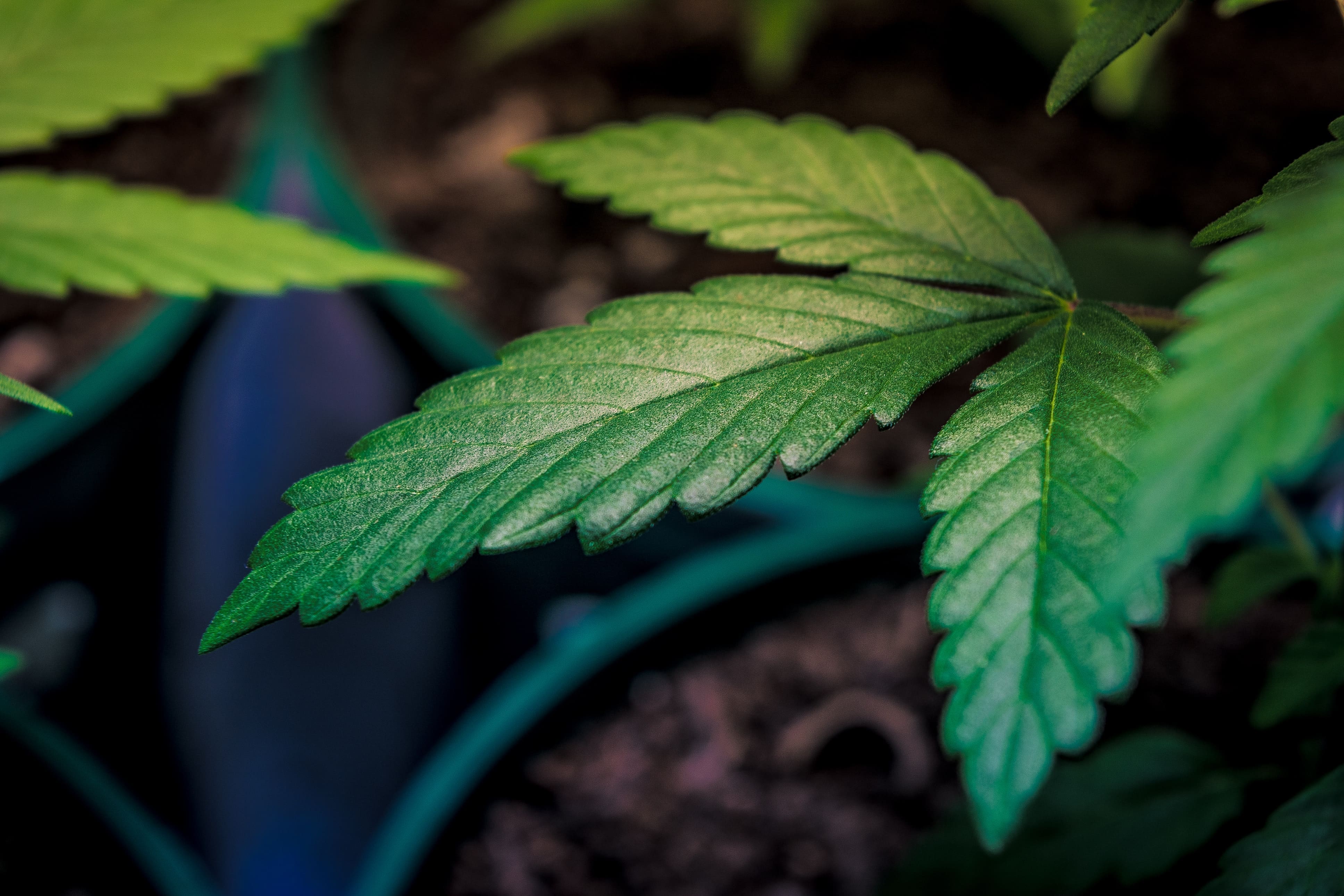 Anti-legalization activist threatens congressman; Fmr RNC chair pushes marijuana reform; UT cultivation bill signed
Subscribe to receive Marijuana Moment's newsletter in your inbox every weekday morning. It's the best way to make sure you know which cannabis stories are shaping the day.
Your support makes Marijuana Moment possible…
Subscribers who value this daily dispatch enough to show their support with a few dollars help me keep doing this. Please chip in and help ensure Marijuana Moment's continued operations.
http://patreon.com/marijuanamoment
/ TOP THINGS TO KNOW
President Trump signed into law an omnibus appropriations bill that continues state medical cannabis protections through September 30. Unlike last year, he didn't issue a signing statement reserving the right to ignore the medical marijuana rider this time.
A Virginia man named Wallace Godwin was charged in federal court late on Friday for threatening to murder Congressman Scott Taylor (R-VA) over his position on marijuana policy. Initial media reports did not specify that Taylor is a supporter of cannabis law reform, and those articles left it unclear to readers whether Godwin was pro- or anti-legalization. But I was able to quickly dig up several anti-marijuana Facebook and Twitter posts from a Wally Godwin in Virginia Beach and circulate those to other journalists, who added them to their stories.
/ FEDERAL
The U.S. Food and Drug Administration's Peripheral and Central Nervous System Drugs Advisory Committee will consider a new drug application for cannabidiol oral solution on April 19.

Former White House Office of National Drug Control Policy staffer and Trump administration opioid commission member Bertha Madras will give a talk on Monday alleging that marijuana leads to use of other drugs.

U.S. Sen. Cory Booker (D-NJ) is using his perch on the Senate Judiciary Committee to press Trump administration nominees about racial disparities in the criminal justice system.

The U.S. House bill to regulate marijuana like alcohol got one new cosponsor, for a total of 24.

The U.S. House bill to increase military veterans' access to medical cannabis got one new cosponsor, for a total of 24.

Wisconsin Democratic congressional candidate Randy Bryce, who is challenging House Speaker Paul Ryan (R), tweeted, "We have to legalize marijuana, but we can't forget about the millions of Americans, disproportionately people of color, who were arrested for simple possession as a part of the failed War on Drugs. We need marijuana amnesty."
/ STATES

Utah Gov. Gary Herbert (R) signed a bill directing the state to grow medical cannabis for terminally ill patients.

Pennsylvania Gov. Tom Wolf (D) cheered the inclusion of medical cannabis protections in federal omnibus spending legislation.

The New Hampshire Senate approved a bill to license additional medical cannabis dispensaries.

The Arkansas attorney general appealed a judge's ruling invalidating medical cannabis cultivation license decisions.

The head of West Virginia's Office of Drug Control Policy resigned after defending needle exchange programs.

Kansas Democratic gubernatorial candidate Carl Brewer says the state should consider legalizing marijuana to raise revenue.

Colorado Republican gubernatorial candidate Doug Robinson opposed marijuana legalization but wants to use more cannabis tax revenue to fund schools.

California regulators released proposed emergency rules on marijuana manufacturing in shared-use facilities.

The Arizona Senate Commerce and Public Safety Committee approved a bill to add opioid use disorder as a medical cannabis qualifying condition.

The Tennessee House Criminal Justice Committee is expected to vote on a medical cannabis bill this week.

The South Carolina Senate Medical Affairs Committee is scheduled to consider medical cannabis legislation on Thursday. And here's a look at the prospects for enacting medical marijuana legislation in the state this year.

The Vermont Marijuana Commission's Taxation and Regulation Subcommittee will meet on Monday.

A Minnesota senator filed a resolution calling on the federal government to "approve randomized clinical trials for medicinal use of marijuana."

A New Jersey senator introduced a bill to expunge marijuana convictions in the event of legalization or decriminalization. Separately, the state's Legislative Black Caucus will hold a hearing on marijuana legalization on Tuesday.

Oregon regulators ratified fines for violations by marijuana retailers.

Oklahoma activists plan to file new marijuana legalization and medical cannabis ballot initiatives.

Colorado regulators are conducting a survey to understand public attitudes about driving under the influence of marijuana.

Here's a look at the roll-out of Louisiana's medical cannabis program.
/ LOCAL
A Little Rock, Arkansas city director is pushing to make marijuana arrests the lowest law enforcement priority.
/ INTERNATIONAL
Chilean lawmakers approved a medical cannabis bill with support from the government.

Philippine officials claimed that critics of the nation's bloody "drug war' are being used by drug lords.

The New York Times looks at efforts to reconcile incoherent Dutch marijuana policies.
/ ADVOCACY
Former Republican National Committee Chairman Michael Steele is urging Congress to reform federal marijuana laws, saying he has numerous friends and acquaintances who benefit from medical cannabis.
/ SCIENCE & HEALTH
A study concluded that "liberalization policies [like legalizing medical cannabis] increase state‐level patenting" and "increase entrepreneurial entry through promoting more diverse social interactions."

A study of kidney transplant patients showed that "CBD was well-tolerated, and there were no severe adverse effects."

A study of rats with a history of cocaine or alcohol self-administration found "proof of principle supporting potential of CBD in relapse prevention."

An analysis found that "adults were more likely to use marijuana medically in 2015 than in 2013 in both medical and nonmedical marijuana states."

/ OPINION & ANALYSIS
A poll found that U.S. residents support legalizing marijuana, 56%-36% and Canadian residents support legalizing marijuana, 60%-33%.

A poll found that Utah adults support medical cannabis, 77%-21%.

The Wall Street Journal editorial board seems amused that marijuana industry participants are complaining that taxes are too high.

The Pittsburgh Tribune-Review editorial board says "federal lawmakers need to button down marijuana's legality before the courts make an even bigger mess of it."
/ BUSINESS
American Banker looks at how the federal government has not yet cracked down on any financial institutions for doing business with the marijuana industry.

Swedish investors are increasingly showing interest in marijuana stocks.

The New York Times looks at the economic potential of medical cannabis in Arkansas.
/ CULTURE     
NFL player Duron Harmon was arrested with marijuana while trying to enter Costa Rica.

Actress Lena Dunham was spotted visiting a marijuana dispensary.
Make sure to subscribe to get Marijuana Moment's daily dispatch in your inbox.