Trump group's poll says let states enact cannabis laws (Newsletter: March 5, 2018)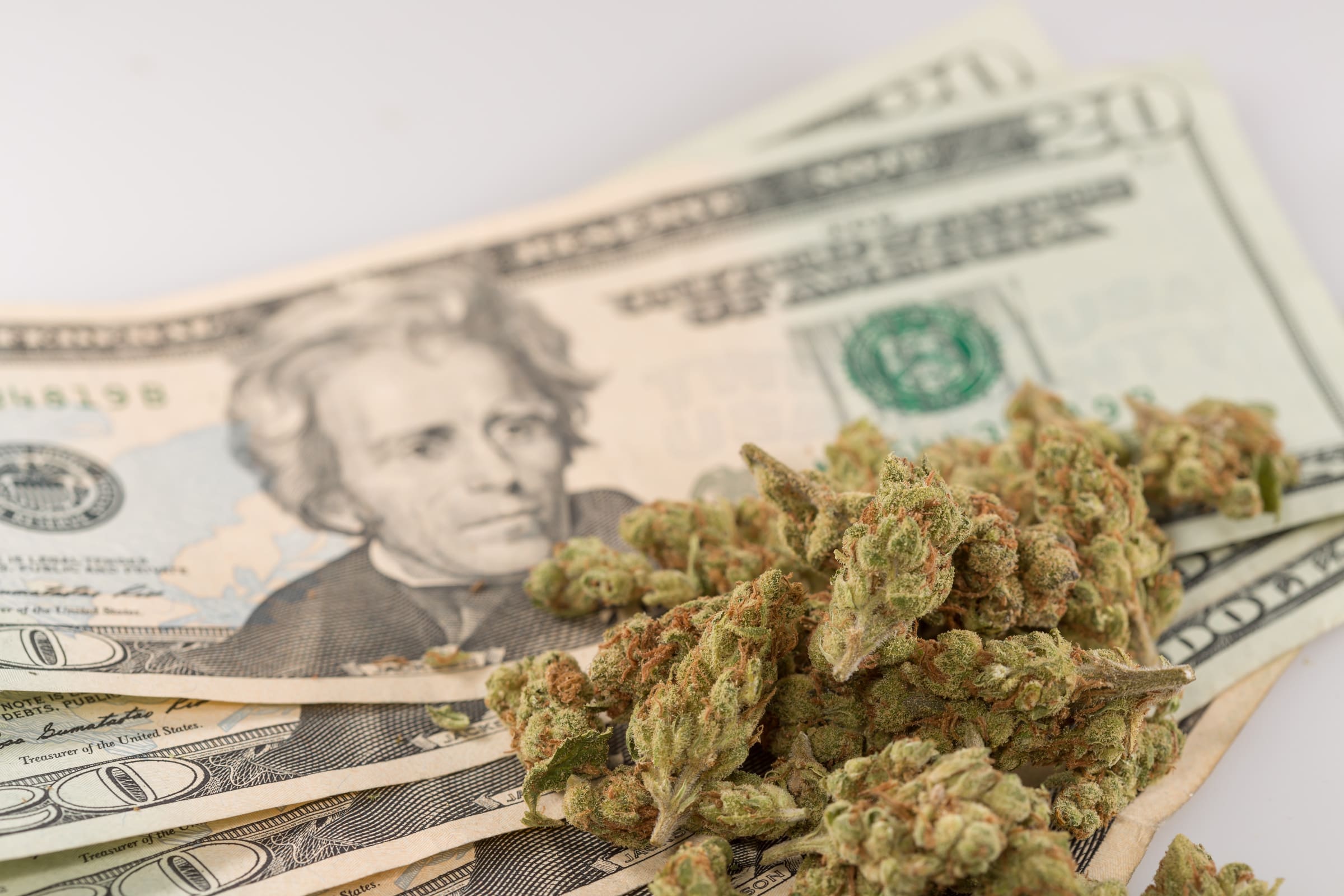 Subscribe to receive Marijuana Moment's newsletter in your inbox every weekday morning. It's the best way to make sure you know which cannabis stories are shaping the day.
Health sec. slams medical marijuana; NJ legalization hearing; AMA bashes medical cannabis interference
Your support makes Marijuana Moment possible…
I'm so humbled and appreciative that some of the most successful and impactful people in the cannabis industry see Marijuana Moment as an important way to stay informed about developments affecting their work. These friends of the newsletter just started monthly pledges on Patreon to help me keep doing this…
Troy Dayton of The Arcview Group: "There are dozens of non-profits and media companies that have 3-10 people reporting on what's happening in cannabis, yet Tom Angell completely on his own scoops them almost every time on almost every story. I don't know how he does it. He is certainly providing more value than any other journalist covering this issue, but I'm sure he is not paid the most. That's why I donated. The entire team at Arcview relies on Marijuana Moment every day. Thanks Tom."


Khurshid Khoja Founder of Greenbridge Corporate Counsel and Emerge Law Group: "Tom Angell consistently provides a thoughtfully-curated collection of industry news and developments.  He delivers daily insights and analysis that only a veteran cannabis reform advocate can provide.  My inbox is constantly barraged by e-mails from self-proclaimed industry experts, analysts and journalists — but Tom is the real deal, and it's why Marijuana Moment is usually the first e-mail I read every day."   
Subscribers who value this daily dispatch enough to show their support with a few dollars help me keep doing this. Please chip in and help ensure Marijuana Moment's continued operations.
http://patreon.com/marijuanamoment
/ TOP THINGS TO KNOW
A pro-Trump group hired the president's pollsters to ask voters about marijuana. They found that the administration's anti-cannabis moves are deeply unpopular. Marijuana Moment obtained their memo about the data.
U.S. Health and Human Services Sec. Alex Azar claimed there's "no such thing as medical marijuana."
/ FEDERAL
The U.S. Drug Enforcement Administration's Denver office tweeted criticism of Colorado's marijuana laws.
U.S. Department of Homeland Security Undersecretary David Glawe said on a visit to the Philippines that the "rule of law and the humane treatment of people" should be key principles in drug enforcement.
U.S. Sen. Cory Booker (D-NJ) said marijuana legalization is "not a matter of if, but when."
U.S. Sen. Kirsten Gillibrand (D-NY) released a video about her support for the Marijuana Justice Act.
/ STATES
The Oregon Senate approved a bill to create a grants program to help local governments cover law enforcement costs associated with illegal marijuana cultivation and distribution.
The Indiana Senate stripped an industrial hemp  bill of its major provisions following a request from Gov. Eric Holcomb (R).
A New Jersey Assembly committee is holding a hearing on marijuana legalization on Monday. And the Assembly's deputy majority leader is expected to introduce bills to expunge cannabis possession convictions and create a tax credit program for marijuana businesses in urban enterprise zones in the event of legalization.
Rhode Island's marijuana legalization study commission did not release its report on time, and legislative leaders are moving to expand its deadline until next year. Meanwhile, senators filed legislation directing the state to conduct a separate two-year study on cannabis, including "the impact of legalization on the production and distribution of marijuana in the illicit market as well as costs and benefits to state and local revenue."
Pennsylvania Gov. Tom Wolf (D) tweeted about bipartisan support for medical cannabis.
Here's a look at where Tennessee gubernatorial candidates stand on medical cannabis.
Kansas Democratic gubernatorial candidate Jack Bergeson spoke in support of legalizing marijuana during a debate.
The West Virginia Senate is expected to consider changes to the state's medical cannabis program this week.
The Virginia House Courts of Justice Committee will hold a hearing on a bill to let people expunge first-time cannabis charges.
Louisiana representatives filed two bills to decriminalize marijuana.
The Kentucky House Standing Committee on Judiciary is scheduled to consider a medical cannabis bill on Monday. Separately, a senator introduced medical cannabis legislation.
A South Carolina senator will soon introduce a medical cannabis bill.
North Dakota activists are circulating a proposed ballot initiative that would legalize marijuana, without possession limits or regulations on sales.
A Texas judge is weighing whether a man who treated his autistic daughter with medical cannabis  is fit to be her guardian.
The Associated Press looks at the growing number of states and cities becoming marijuana "sanctuary" areas to resist federal intervention.
/ LOCAL
Albuquerque, New Mexico city councilors are stepping up the push to decriminalize marijuana.
The Little Rock, Arkansas City Council is considering a proposal to make marijuana the lowest law enforcement priority.
Las Vegas, Nevada officials say the city won't allow marijuana social use areas until next year.
/ ADVOCACY
In an amicus brief filed with the U.S. Supreme Court, the American Medical Association cited a Clinton administration policy to punish doctors who discuss medical cannabis with patients as an example of when "governmental bodies attempted to restrict physician speech in order to further a thinly disguised political or non-medical social agenda."
Medal of Honor recipient Sgt. Dakota Meyer is pushing Kentucky lawmakers to legalize medical cannabis.
Ohio medical cannabis business license winners formed the Ohio Medical Marijuana License Holder Coalition to defend against criticism of the state's award process.
/ SCIENCE & HEALTH
A review concluded that "conflicting data exist for the use of marijuana for PTSD."
/ OPINION & ANALYSIS
The Boston Herald editorial board says Massachusetts regulators have "managed to get things more right than not" but is not happy that they rejected a proposal to bar people with drug trafficking convictions from participating in the marijuana industry.
The Colorado Springs Gazette editorial board said that in the eyes of other states, Colorado is "the dope-peddling menace down the street, getting rich off a Schedule 1 narcotic because other states obey federal law."
/ BUSINESS
USA Today speculates about the possibility that Amazon could one day sell marijuana.
Bloomberg looks at the decline of pre-employment drug testing in the age of legalization.
/ CULTURE     
Jimmy Kimmel made a joke about the smell of marijuana at the Oscars.
Make sure to subscribe to get Marijuana Moment's daily dispatch in your inbox.