Trump Clemency Recipient Says Federal Marijuana Legalization Bill Will Leave Many Prisoners Behind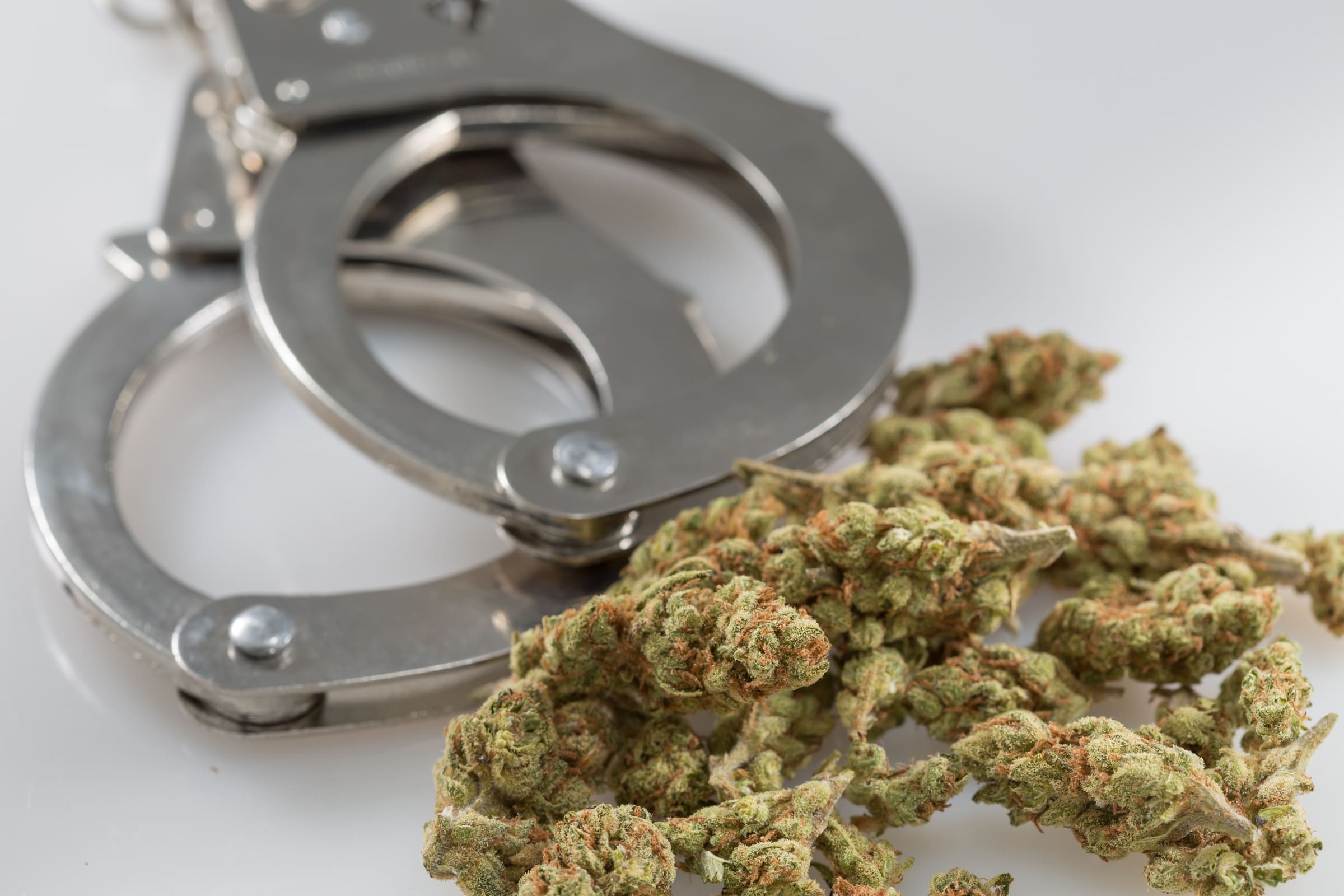 Advocates are eager for a House vote on a recently reintroduced bill to federally legalize marijuana—but some others are sounding the alarm about provisions related to resentencing that might not help to repair the harms of the war on drugs in the way lawmakers are aiming for.
The Marijuana Opportunity, Reinvestment and Expungement (MORE) Act, sponsored by Judiciary Committee Chairman Jerrold Nadler (D-NY), would remove cannabis from the list of federally controlled substances. But it also has a concerted focus on social equity, which includes providing for resentencing for people convicted over certain federal marijuana offenses.
To many advocates and legislators, there's a necessity to couple legalization with equity. And that's what the resentencing language, along with other provisions, is supposed to achieve. But in a letter to congressional lawmakers, a pro-reform individual who received clemency for a cannabis conviction from President Donald Trump warned that the bill, as written, would not have the impact that the sponsors intend.
Because the legislation gives significant deference to the courts to make decisions on resentencing petitions—but also declines to resolve cases where there are aggravating factors such as possession of a firearm or sums of money at the time of an arrest—relief could be out of reach for a large number of federal inmates, the letter states.
Craig Cesal, who is serving a sentence of supervised release after being granted clemency by Trump over a federal cannabis trafficking case, said in the letter that many people incarcerated for marijuana "would receive no relief from their conviction at all" under the MORE Act, and some would "continue to serve life sentences for conduct which would no longer be considered illegal."
He pointed to three specific parts of the legalization legislation that could keep people incarcerated over marijuana based on the language.
First, it would give "discretion to the sentencing court as to whether the marijuana conviction or related conduct would be expunged." The bill states that people would be eligible for expungement only if their case was non-violent, and courts have frequently disagreement about what constitutes a violent offense.
Second, it does not "provide relief for additional counts of conviction inextricably relying on the criminality of the marijuana offense." For example, if a person who was convicted on a cannabis charge was in possession of a firearm that would've otherwise been lawful if marijuana wasn't illegal, that could complicate resentencing processing.
Finally, those "whose offense involved five or more people, which is most marijuana offenses, would be specifically excepted from relief under the MORE Act," Cesal said.
A spokesperson for the Judiciary Committee did not respond to Marijuana Moment's requests for a reaction to Cesal's concerns about the chairman's bill.
Advocates have criticized certain other elements of the legislation when it was introduced and passed last Congress, but these specific issues have not been prominently raised.
Rather, they focused on a provision that was added at the last minute last session that would have excluded people with prior marijuana convictions from operating a "cannabis enterprise" in the legal industry—and that language has since been removed.
Advocates are still taking issue with a separate policy that maintains a prohibition on people who've been sentenced under "kingpin" statute from being eligible for expungements, which "undermines the purpose of the bill and continues to perpetuate the War on Drugs," the Leadership Conference on Civil and Human Rights said in a recent letter to House leadership.
While advocates are generally backing Nadler's bill, this letter also comes as Senate leadership continues to draft a bill to end federal cannabis prohibition, which Majority Leader Chuck Schumer (D-NY) has repeatedly said would be introduced "soon." Senate Finance Committee Chairman Ron Wyden (D-OR), who is also working the bill alongside Schumer and Sen. Cory Booker (D-NJ), said to expect a filing "very soon."
It's unclear whether that legislation will include the same resentencing language as the MORE Act, though they are generally expected to be similar.
Read Cesal's letter to congressional lawmakers on concerns about the marijuana legalization bill below: 
MORE Act Shortcomings by Marijuana Moment
Testing People For Marijuana Impairment Based On THC Levels Is 'Not Reliable,' Federally Funded Study Finds