Trump Administration Seeks Public Comments On Marijuana Reclassification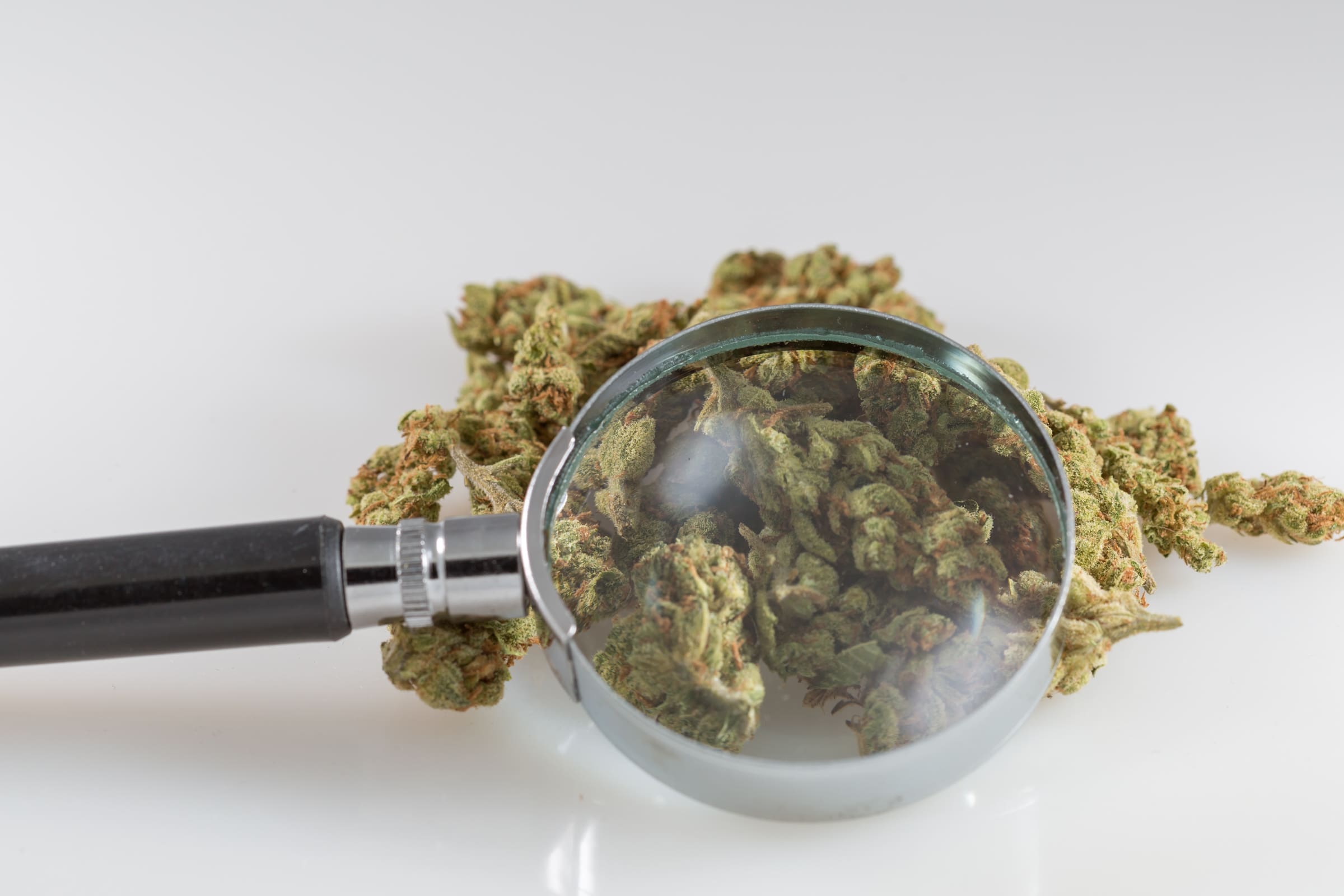 The federal government wants your input on whether marijuana should be reclassified under global drug treaties to which the U.S. is a party.
Specifically, the U.S. Food and Drug Administration (FDA) is asking for public comments about the "abuse potential, actual abuse, medical usefulness, trafficking, and impact of scheduling changes on availability for medical use" of cannabis and several other substances now under international review.
Under current U.S. federal law as well as global drug policy agreements, marijuana is classified in the most restrictive category of Schedule I. At home, that means it is considered illegal and not available for prescription, while research on its potential benefits is heavily restricted. Cannabis's international status means that nations who are signatories of drug control treaties are not supposed to legalize it, though that hasn't stopped Canada and Uruguay from doing so.
Public comments on marijuana's effects and legal status "will be considered in preparing a response from the United States to the World Health Organization (WHO) regarding the abuse liability and diversion of these drugs," Leslie Kux, FDA's associate commissioner for policy, wrote in a Federal Register filing published on Wednesday. "WHO will use this information to consider whether to recommend that certain international restrictions be placed on these drugs."
WHO's Expert Committee on Drug Dependence (ECDD) is meeting in Geneva next month to consider the classification of marijuana and other substances, and is now seeking to "gather information on the legitimate use, harmful use, status of national control and potential impact of international control," the United Nations body said in a notice excerpted in the FDA filing.
Earlier this year, ECDD determined that cannabidiol (CBD), a component of marijuana shown to have medical benefits without intoxicating properties like other cannabinoids such as THC, should not be scheduled under international drug control conventions.
"CBD has been found to be generally well tolerated with a good safety profile," the UN body found in its critical review. "There is no evidence that CBD as a substance is liable to similar abuse and similar ill-effects as substances…such as cannabis or THC, respectively. The Committee recommended that preparations considered to be pure CBD should not be scheduled."
The body also agreed to undergo an in-depth critical review of the marijuana plant and its resins and extracts, as well as THC itself. That new review is what triggered the FDA's request for public comment on Wednesday.
The Trump administration sought public comments from interested parties in advance of an earlier UN pre-review on marijuana as well.
"Any comments received will be considered by [the U.S. Department of Health and Human Services] when it prepares a scientific and medical evaluation for drug substances that is responsive to the WHO Questionnaire for these drug substances," the new FDA notice says. "HHS will forward such evaluation of these drug substances to WHO, for WHO's consideration in deciding whether to recommend international control/decontrol of any of these drug substances."
Legalization advocates are hopeful that a hard look at the data on marijuana's effects will inevitably lead to a pro-reform conclusion.
"A careful review of the relevant science does not now, nor has it ever, supported a hard-line approach to cannabis scheduling. Cannabis's abuse potential relative to other substances, including legal substances like alcohol, tobacco and prescription medications, does not warrant its continued criminalization under either U.S. or international law," Paul Armentano, deputy director of NORML, said in an email. "By any rational assessment, cannabis prohibition is a disproportionate public policy response to behavior that is, at worst, a public health concern. But it should not be a criminal justice matter and international laws should no longer classify it as such."
Mason Tvert, a spokesman for the Marijuana Policy Project, agreed.
"The time has come for marijuana to be removed from the federal drug schedules. There is no longer any doubt that it has significant medical value, and the science is clear that it is less harmful than many legal medical products," he said. "While marijuana is not harmless — few, if any, products are — it poses less harm than alcohol to consumers and to society. The U.S. led the world into the quagmire of cannabis prohibition, so it should lead the world out of it by descheduling cannabis and implementing a more evidence-based policy."
That said, the feds aren't planning to make any cannabis recommendations to the UN panel ahead of its review meetings next month.
"Instead, HHS will defer such consideration until WHO has made official recommendations to the Commission on Narcotic Drugs, which are expected to be made in mid-2018," the Federal Register notice says. "Any HHS position regarding international control of these drug substances will be preceded by another Federal Register notice soliciting public comments."
In addition to marijuana and its components, the WHO committee is also reviewing several synthetic cannabinoids, fentanyls and other substances.
FDA has hinted that international rescheduling of marijuana and its components could influence changes to its legal status here at home.
This month, FDA publicly released a letter it sent to the Drug Enforcement Administration (DEA) earlier this year suggesting that CBD should be completely removed from federal control.
Cannabidiol has a "negligible potential for abuse" and has a "currently accepted medical use in treatment," the agency found.
But, because of international drug treaty obligations, FDA conceded that the substance needs to be scheduled, concluding that it should be placed under the least-restrictive category of Schedule V.
"If treaty obligations do not require control of CBD, or if the international controls on CBD change in the future, this recommendation will need to be promptly revisited," FDA wrote in its analysis to DEA.
That document, dated in May, preceded the WHO's determination that CBD should not be globally scheduled, and was part of the federal government's approval and rescheduling last month of CBD-based drug Epidiolex, which is used for severe epilepsy disorders. It is not clear why the U.S. government subsequently decided to place FDA-approved CBD medications in the federal Schedule V, with an appeal to global treaties that the UN now says shouldn't schedule the substance.
For now, FDA is accepting public comments on marijuana and the other substances currently under UN review via the web until October 31. Interested parties can also submit written comments via mail.
Ultimately, WHO will make a scheduling recommendation for marijuana to UN Secretary-General António Guterres, who oversaw the enactment of drug decriminalization as Portugal's prime minister, a policy he has touted in his current capacity.
Senate Votes To Send Hemp Legalization To President Trump's Desk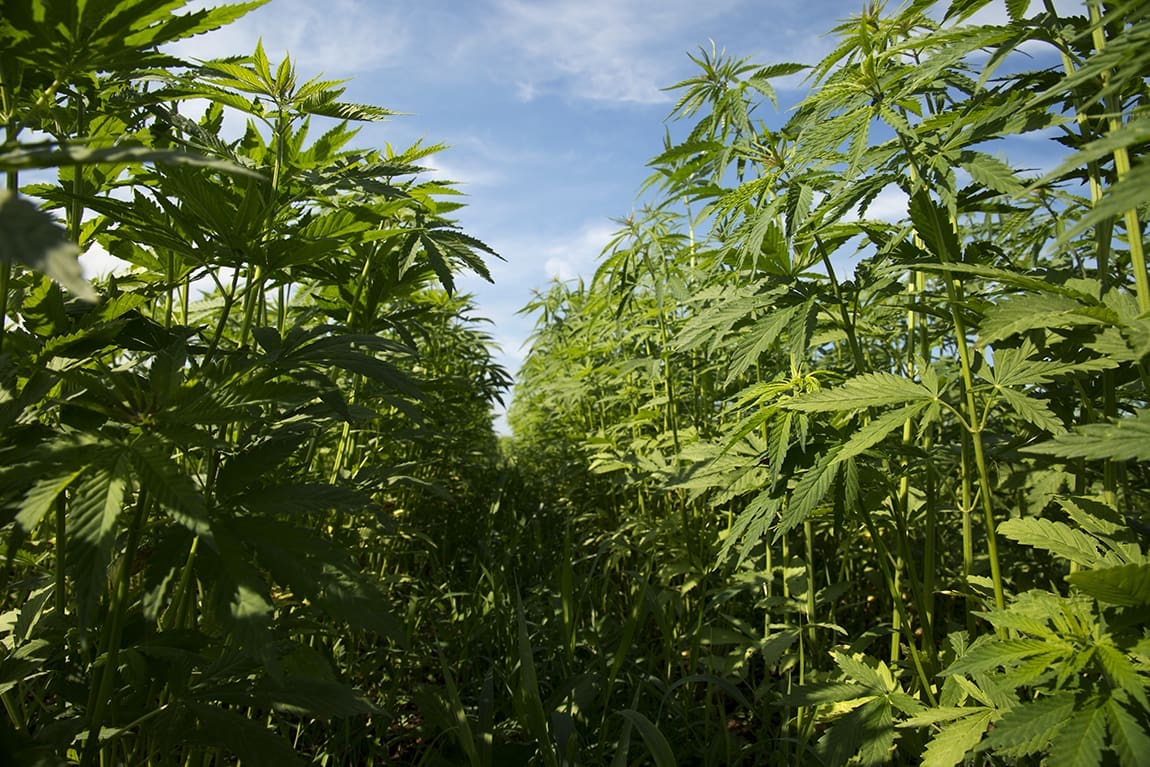 The Senate approved a far-reaching agriculture bill that includes a provision to legalize industrial hemp on Tuesday.
The vote gets the U.S. one step closer to ending its decades-long prohibition of a non-psychoactive plant in the cannabis family, empowering farmers to cultivate and sell a lucrative crop that can be used to create an exceptional range of products—from cosmetics to concrete.
The Senate and House Agriculture Committees had reconciled their respective versions of the 2018 Farm Bill last month, and lawmakers said they hoped to get it passed before the year's end.
It seems Congress is positioned to meet that projection. The bill passed 87-13 in the Senate, and the House is expected to take it up soon. If the House approves the bill, it will be sent to President Donald Trump's desk to be signed into law.
While debate on the legislation extended over several months, it quickly became apparent that the hemp legalization provision had bipartisan support. Separately, a compromise was reached over a provision that would ban people with felony convictions from participating in the hemp industry. The ban would be lifted after 10 years under the current legislation.
Hemp would no longer be controlled by the Justice Department if it's ultimately approved. Instead, the U.S. Department of Agriculture would lightly regulate the crop.
Senate Majority Leader Mitch McConnell (R-KY), Sen. Ron Wyden (D-OR) and others cheered the inclusion of legal hemp in the Farm Bill.
At a time when farm income is down and growers are struggling, industrial hemp is a bright spot of agriculture's future. My provision in the Farm Bill will not only legalize domestic hemp, but it will also allow state departments of agriculture to be responsible for its oversight

— Leader McConnell (@senatemajldr) December 11, 2018
You can read the full text of the hemp legalization provisions in the Farm Bill here.
Next House Agriculture Committee Chair Might Grow Hemp On His Farm
Photo courtesy of Brendan Cleak.
Trump Threatens Government Shutdown, Raising Concern For Legal Marijuana Industry
President Donald Trump is threatening to shut down the government if Democrats refuse billions of dollars in funding for a border wall—but the consequences of that action would extend far beyond border security.
WASHINGTON (AP) — Trump threatens gov't shutdown in heated meeting with Dem leaders over border wall, squabbling over election results.

— Zeke Miller (@ZekeJMiller) December 11, 2018
If the president makes good on his promise to withhold his signature from essential appropriations bills this time, that could inadvertently leave the legal marijuana industry vulnerable to federal drug enforcement actions. A spending bill rider that has protected state medical cannabis programs from federal intervention since 2014 would expire, while the Justice Department and prosecutors would generally remain operational.
That's because the Department of Justice has a contingency plan in place in the event of a government shutdown, and it exempts many employees, including U.S. attorneys and those who work for the Drug Enforcement Administration (DEA), from furlough.
"Criminal litigation will continue without interruption as an activity essential to the safety of human life and the protection of property," the Justice Department explains in its contingency plan. U.S. attorneys are protected because they're presidentially appointed and "are needed to address ongoing criminal matters and civil matters of urgency throughout the nation."
"All agents in DEA field organizations are excepted from furlough because they support active counternarcotics investigations," the document says.
The so-called Rohrabacher-Farr amendment would not be exempted, though. The legislation—which bars the Justice Department from using federal funds to interfere with state medical cannabis laws—is part of the the Commerce, Justice, Science, and Related Agencies (CJS) appropriations bill. While five out of the 12 annual appropriation bills for Fiscal Year 2019 have already been signed into law by the president, the CJS bill is yet to receive House of Senate floor votes.
Typically, the deadline to get appropriations passed is the end of the preceding fiscal year, September 30. But rather than hold a vote or allow federal departments to lose funding, lawmakers have passed a series of continuing resolutions this year, providing temporary funding and pushing back the deadline. The most recent two-week continuing resolution passed on December 7, so the new deadline is December 21.
It lawmakers don't pass, or President Trump doesn't sign, either a full-year or temporary extension of funding by then, the medical cannabis rider will expire, but federal drug enforcement capabilities will not. And that would leave medical marijuana patients and the businesses that serve them in a dicey position.
Similar concerns about the prospect of federal marijuana enforcement have been repeatedly raised under the Trump administration. In January, things seemed especially precarious, as the president's threat of a government shutdown came weeks after then-Attorney General Jeff Sessions rescinded an Obama-era memo that provided guidance on federal cannabis enforcement practices.
That decision stoked fears that a shutdown would empower the Justice Department to act on the attorney general's vehement opposition to marijuana reform. But after fewer than three days, a continuing resolution passed and state-legal marijuana activities continued unimpeded.
This time around, as the deadline approaches, the Justice Department head is Acting Attorney General Matthew Whitaker, who had served as Sessions's chief of staff. Whitaker has said he sympathizes with medical cannabis patients, but he's also criticized the Obama administration for its marijuana enforcement policies.
There's no telling at this point whether Whitaker, the DEA or federal prosecutors would take advantage of broad exemptions from furlough and crack down on legal medical marijuana states in the event of a shutdown. But as always, the possibility puts the cannabis industry is an uncomfortable position.
Bipartisan Lawmakers Push For Marijuana Protections In Funding Bill
Photo courtesy of Gage Skidmore.
Lawmakers From Both Parties Celebrate Hemp Legalization In The Farm Bill
Members of Congress on both sides of the aisle are celebrating a hemp legalization provision that made it into the final version of the 2018 Farm Bill.
Perhaps no one is more pleased than Senate Majority Mitch McConnell (R-KY), who fought for the provision over months of debate on the wide-ranging agriculture legislation. He even signed the conference report finalizing the bill language with a hemp pen on Monday.
In opening remarks from the Senate floor on Tuesday, McConnell said the inclusion of hemp legalization is "a victory for farmers and consumers throughout our country." It builds on the progress of the hemp pilot program he helped put in the 2014 Farm Bill, the results of which he said "have been nothing short of extraordinary."
At a time when farm income is down and growers are struggling, industrial hemp is a bright spot of agriculture's future. My provision in the Farm Bill will not only legalize domestic hemp, but it will also allow state departments of agriculture to be responsible for its oversight

— Leader McConnell (@senatemajldr) December 11, 2018
"Now American-grown hemp can be found in your food, in your clothes and even in your car dashboard," he said. "The results mean jobs, economic growth and new opportunity."
"At a time when farm income is down and growers are struggling, industrial hemp is a bright spot of agriculture's future."
Sen. Ron Wyden (D-OR) helped McConnell secure hemp legalization in the agriculture legislation and said "the outrageous and outdated ban on growing hemp has hamstrung farmers in Oregon and across the country" in a press release Tuesday.
The passage of this provision is a huge win for Oregon farmers and rural communities across the country that have been hamstrung by archaic laws, and unable to pursue the opportunities for economic growth this industry has to offer.

— Ron Wyden (@RonWyden) December 11, 2018
"Hemp products are made in America, sold in America, and consumed in America," Wyden said. "Now, hemp will be able to be legally grown in America, to the economic benefit of consumers and farmers in Oregon and nationwide."
Fellow Oregon lawmaker Rep. Suzanne Bonamici (D-OR) also cheered the "good news" that the provision made the cut.
Good news. The Farm Bill includes language I fought for to legalize #hemp production! https://t.co/eV6Gy9uFlT

— Suzanne Bonamici (@RepBonamici) December 11, 2018
Sen. Michael Bennet (D-CO) touted hemp legalization in a tweet Tuesday.
This bipartisan #FarmBill will legalize hemp, conserve land and water, combat climate change & bolster economic security in rural communities. The finish line is in sight. Now Congress needs to do what's right for Colorado & send this bill to @POTUS' desk by the end of the year. https://t.co/3fzUs1nEwb

— Michael Bennet (@SenBennetCO) December 11, 2018
"The finish line is in sight," Bennet wrote. "Now Congress needs to do what's right for Colorado & send this bill to [President Trump's] desk by the end of the year."
Sen. Mark Warner (D-VA) celebrated the hemp provisions as well.
I'm proud to support this bipartisan legislation that finally puts an end to a ban that has held back our farmers from participating in the emerging industrial hemp market, an industry that will help bring new business to Virginia and create new jobs.

— Mark Warner (@MarkWarner) December 11, 2018
As did Sen. Cory Gardner (R-CO).
My provisions provide farmers & ranchers relief from drought using technology to better implement dry-land farming practices, provides resources to combat deadly diseases wiping out hop fields, & makes industrial hemp legal so CO farmers can use their land how they see fit.

— Cory Gardner (@SenCoryGardner) December 11, 2018
Lawmakers are hoping to put the Farm Bill to a full House and Senate vote and deliver the legislation to the president this week. McConnell said on Tuesday that members of Congress should be prepared to work through the holiday break to make sure this and other bills, including criminal justice reform and legislation to fund parts of the federal government for Fiscal Year 2019, are seen all the way through.
Next House Agriculture Committee Chair Might Grow Hemp On His Farm
Via YouTube/Senate Majority Leader Mitch McConnell.