Marijuana Stores Will Be Hard To Find For Most Canadians On Day One Of Legalization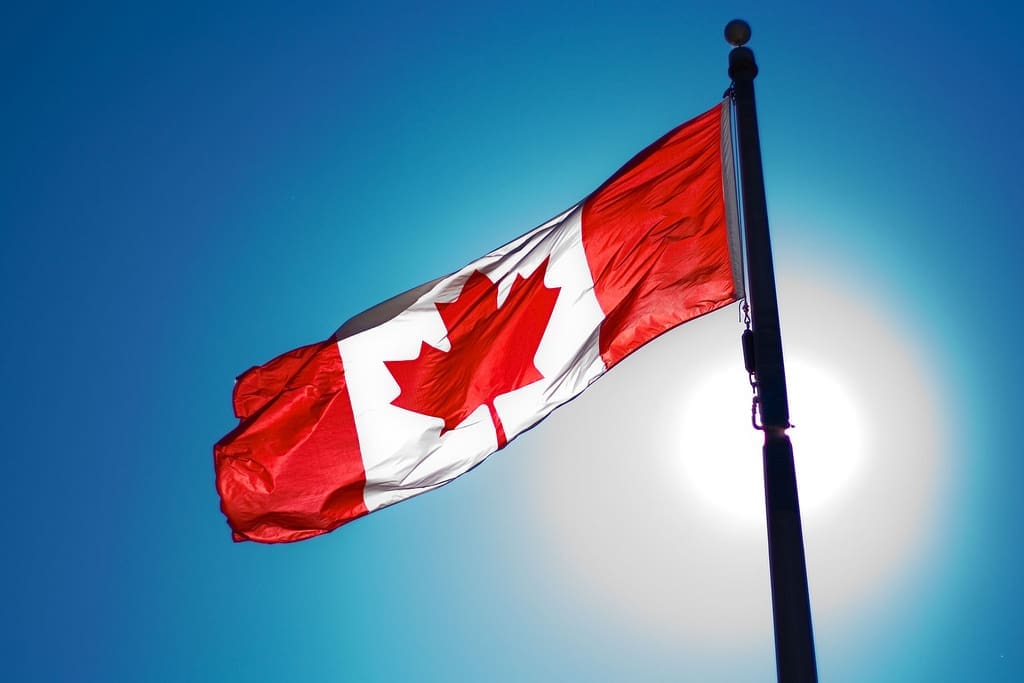 One week from today, Canadian adults will be able to purchase marijuana legally across the country. But the number of stores per province and per capita at this point varies widely, an analysis Marijuana Moment conducted shows.
For residents of Canada's most and least populous provinces, Ontario and Nunavut, respectively, online ordering will be their only means of legal purchase for the foreseeable future. British Columbia, the third-biggest province in the country with 4.8 million residents, has licensed only one store. Meanwhile, Northwest Territories, with only 44,520 residents, will open six government-run stores, or one per 7,420 residents.
(Note: British Columbia omitted for scale, as it has only one store for 4.8 million residents. Ontario and Nunavut will be online sales only on October 17. Population 2017 per Statistics Canada)
While many of even these preliminary licensed locations will not be operational October 17, by federal law, each province must provide an online purchasing system. 
And the provinces have committed to opening more physical stores. Manitoba has set a goal that 90 percent of Manitobans have a 30-minute drive or less to a cannabis store. Ontario was supposed to have 40 stores run through the province by now, but when the new provincial government came into power in June, they decided that cannabis stores will be privately owned, so legislators had to go back to the drawing board on regulations. 
Alberta hasn't set a limit for the overall number of private stores in the province, but each locality will be allowed to set a limit for their area. Hundreds of companies have applied to be retailers.
Each province has set up its own rules and regulations regarding minimum age for sales, possession limits and whether residents can grow plants at home.
As with alcohol, the age at which Canadians can purchase cannabis is lower than in the United States. In Quebec and Alberta, 18 year-olds will be able to purchase adult-use marijuana. In every other province, the legal age will be 19. By contrast, in the U.S., every state that has legalized recreational marijuana to date has set the legal age at 21, which is also the legal drinking age in the states.
In most provinces, four plants can be grown in a household. Quebec and Manitoba are prohibiting home growing; Nunavut is not prohibiting personal growing, but has not defined a limit. New Brunswick has specified conditions to allow plants to be grown outdoors (a locked enclosure 1.52 meters high). British Columbia has specified that home plants must not be visible to the public, and won't be allowed in day-care homes.
The national standard for purchase and public possession for adults is 30 grams of product of any kind. Quebec has set a limit on household possession at 150 grams, but other provinces have not set limits on how much cannabis can be kept in a private home.
What will make up those 30 grams? Flower, oils and, in provinces that are allowing home growing, seeds and plants. The federal legislation prohibits edibles and concentrates at this time.
Public use of cannabis is the policy that varies the most widely from province to province. Most provinces have adopted the stance that smoking or vaping marijuana will be illegal anywhere smoking or vaping tobacco is not allowed. Saskatchewan, Manitoba, New Brunswick and Yukon have banned public use (the regulations of the latter two specify backyard use as well as homes). Alberta and Nunavut have left it up to local governments to set regulations. Ontario and Quebec have set specific locations where it will be illegal to consume, including parks, public spaces and bus shelters.
Every province has passed legislation of some form banning cannabis for drivers in vehicles, but legal limits will differ from province to province. Quebec has adopted a "zero tolerance" policy for all drivers, while Ontario is setting zero tolerance for drivers under 21 years of age as well as commercial drivers. Other provinces are developing systems for how driving while impaired will be determined.
With retail stores spare in Ontario and British Columbia, perhaps Regina, Saskatchewan will become the tourist destination of choice for Americans thinking about crossing the border to experience legalization in their northern backyard. Those tourists should be sure to empty their pockets and car before returning to the United States, as the U.S. Customs and Border Protection has promised to crack down on Canadians and U.S. citizens alike.
Photo courtesy of Christopher Policarpio.
More Than 100 Marijuana Businesses Urge Congress To Include Social Equity In Legalization
A coalition of more than 100 marijuana businesses and industry associations sent a letter to congressional leadership on Thursday, pressing them to ensure that any cannabis reform legislation include provisions promoting social equity in the industry.
The letter describes the evolution in public opinion around marijuana policy, the mass incarceration implications of prohibition and the economic potential of legalizing and regulating cannabis. It makes the case that as Congress considers various proposals to change federal marijuana laws, the work won't be complete with the mere end of prohibition.
Specifically, the signees say they are concerned that individuals from communities disproportionately impacted by the war on drugs are being "left behind because a previous [cannabis] conviction often is a disqualifying factor to become an owner or employee in the new legal 'green-rush'" and also because "they are unable to come up with the capital necessary to break into the industry."
"In 2018, combined sales of regulated medical and adult-use cannabis topped $10.4 billion, and the 7 states with active adult-use markets generated nearly $1.2 billion in tax revenue. The industry is now employing well over 200,000 people," the letter reads. "And yet, with this rapidly growing new industry and broad popular support for legalization, many of the communities who were devastated by the decades-long War on Drugs are now being left behind."
The coalition made a series of policy recommendations that aim to level the playing field and repair the social and racial harms of the drug war.
For example, the businesses said that, beyond federally descheduling marijuana, lawmakers should allow banks to service state-legal cannabis businesses, fund social equity programs to encourage those targeted in the drug war to participate in the legal market, clear the records of individuals with prior marijuana convictions and invest in efforts that lift up impacted communities.
Signees include the Minority Cannabis Business Association, National Cannabis Industry Association (NCIA), Marijuana Policy Project, Americans for Safe Access, Michigan Cannabis Industry Association, Harborside, Berkeley Patients Group, Arcview Group, MJ Freeway, Greenbridge Corporate Counsel, SPARC and 4Front Ventures, which led the letter.
"I feel the cannabis industry has a moral obligation to ensure that communities and individuals who were harmed the most by prohibition do not lose out yet again as we forge these new economic opportunities," said Mike Liszewski, 4Front's senior regulatory affairs counsel and the chief organizer behind the letter, said in a press release.
"There are many who would argue that Congress should not get into the business of picking winners and losers," the businesses wrote.
"We would argue that if Congress chooses to end federal cannabis prohibition but chooses not to address these glaring racial and economic disparities in the process, it will in fact pick those who are already the most well-financed, the least likely to have suffered an arrest and conviction, and almost certainly do not come from the communities that were severely harmed by decades of prohibition to be the winners of the new economy."
The letter comes one week after the House Judiciary Crime, Terrorism and Homeland Security Subcommittee convened for a historic meeting on ending federal marijuana prohibition, where witnesses and members discussed how to chart the best path forward toward legalization.
"As representatives of the legal cannabis industry, we have a responsibility to help undo the harms caused by prohibition and ensure that people most impacted by failed federal policies have access to the opportunities being created every day in this market," Aaron Smith, executive director of NCIA, said in a statement. "We are pleased to join this distinguished group of business leaders and advocates in calling on Congress to incorporate these ideas into legislation."
"Past Congresses have played a major role in marginalizing people of color through the war on cannabis, and it is the duty of current and future lawmakers to make up for this," Smith said.
On a related note, a separate coalition of civil rights and drug reform groups, including the ACLU, was formed last week and released a letter making similar social justice recommendations for federal cannabis legislation.
"Some in Congress may feel it is too soon to end federal cannabis prohibition or that Congress does not have a responsibility to address the harms created by how this policy has targeted certain communities," the new letter from the businesses and industry groups states. "But if Congress declines to harmonize state and federal cannabis laws or fails to take responsibility for the consequences of disproportionate enforcement, the problems caused by prohibition will continue to persist."
"The time to wait and see is over," they wrote. "Now is the time for Congress to take the bold but ultimately pragmatic step to deschedule cannabis along with approving the necessary funding and programming to support the communities that incurred the most harm because of federal prohibition."
Read the full letter from cannabis industry groups below:
Cannabis Business and Organization Sign on Letter to House Judiciary by MikeLiszewski on Scribd
This piece was updated to include comment from Liszewski.
Lawmakers And Witnesses Clash On Strategy During Congressional Hearing On Ending Federal Marijuana Prohibition
Photo courtesy of Mike Latimer.
Senate Schedules Hearing On Marijuana Business Banking Access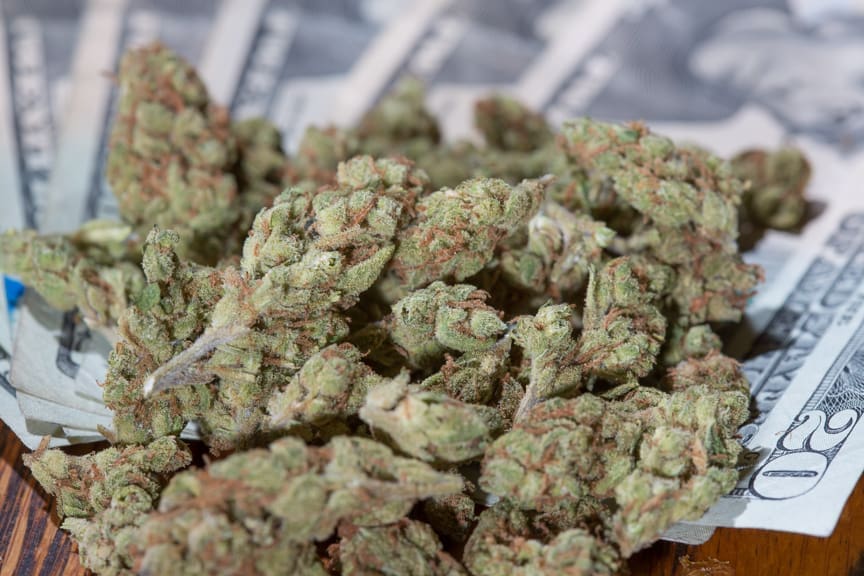 In one of the clearest signs of marijuana reform's growing momentum on Capitol Hill, a Republican-controlled Senate committee has scheduled a hearing for next week that will examine cannabis businesses' lack of access to banking services.
The formal discussion in the Senate Committee on Banking, Housing and Urban Affairs on Tuesday comes as legislation aimed at resolving the marijuana industry's financial services problems is gaining momentum. A House cannabis banking bill that cleared that chamber's Financial Services Committee with a bipartisan vote in March now has 206 cosponsors—nearly half the body—while companion Senate legislation has 32 out of 100 senators signed on.
The move for a hearing is somewhat of a surprise, as Chairman Mike Crapo (R-ID) had refused to commit to schedule time for the issue when asked in April, saying that "as long as cannabis is illegal under federal law, it seems to me to be difficult for us to resolve" the financial services piece.
But pressure has increased, with 50 state banking associations, the National Association of State Treasurers, the top financial regulators of 25 states, a majority of state attorneys general and bipartisan governors of 20 states all endorsing the legislation—the Secure And Fair Enforcement (SAFE) Banking Act—and calling on Congress to act on it.
Advocates point out that preventing banks from servicing state-licensed marijuana growers and retailers forces those businesses to operate on a cash-only basis, which creates public safety risks by making them targets for robberies.
While a House floor vote had been expected on the issue prior to the upcoming August recess, time is running short and no further action has yet been scheduled. That said, Minority Leader Kevin McCarthy (R-CA) last week noted bipartisan support for the legislation.
"There's an issue when it comes to banking, making sure you're able to having accountability within that," he said. "I've heard a lot of bipartisanship in there."
A separate House-passed spending bill also contains a provision seeking to prevent federal financial regulators from punishing banks for working with state-legal marijuana businesses, but its language is seen as less robust than the standalone legislation, which is sponsored by Rep. Ed Perlmutter (D-CO) in the House and Sen. Jeff Merkley (D-OR) in the Senate.
"House Democrats have a robust agenda which has made it tough to get time on the legislative calendar," a spokesperson for Perlmutter said in an email. "But as we continue to talk with people, we keep gaining more and more support and look forward to a strong vote on the floor of the House soon."
Witnesses at the newly scheduled Senate hearing—titled "Challenges for Cannabis and Banking: Outside Perspectives"—will include representatives of the Credit Union National Association (CUNA), Citywide Banks and prohibitionist group Smart Approaches to Marijuana.
"At its heart, cannabis banking is a public safety issue. It's an $8.3 billion industry that's currently being forced to operate almost entirely in cash," CUNA President and CEO Jim Nussle said. "While 33 states, territories and DC have legalized cannabis, it's been overwhelmingly difficult to provide these businesses financial services because handling transactions are currently considered money laundering. Credit unions have been leading the way in helping to get this money off the streets. We are dedicated to finding a solution to this ongoing challenge that impacts every community around the country, and look forward to working with Senate leaders during this hearing and with Congress at large."
Also testifying will be John Lord, CEO of marijuana retail chain LivWell Enlightened Health and chairman of the industry advocacy group the Cannabis Trade Federation (CTF).
Neal Levine, CEO of CTF, said in a statement that he hoped the organization's testimony will "contribute to the growing momentum behind meaningful and historic cannabis policy reform."
"This hearing is yet another sign that Congress is taking the cannabis banking problem seriously and intends to take action to correct it," he said. "Cannabis businesses operating legally under state and local laws should have the same access to banking and financial services as any other type of business."
Merkley and Sen. Cory Gardner (R-CO), the bill's chief GOP cosponsor, will appear at the hearing as well.
Michael Correia, government relations director for the National Cannabis Industry Association, called the hearing "yet another signal of the bill's popularity."
"Chairman Crapo has been clear that he does not support marijuana," he said. "However, this clearly shows that he understands this issue is a banking problem that has serious public safety implications."
Beyond financial services access, support on broader marijuana issues is growing in Congress.
Last week, a House Judiciary subcommittee held a first-ever hearing on ending federal cannabis prohibition at which lawmakers and witnesses expressed a near consensus that far-reaching reforms are needed but voiced some disagreement over specific provisions of pending bills.
Last month, the House approved amendments to protect state, territory and tribal marijuana laws from Justice Department interference and last week passed a measure to let military veterans who work in the cannabis industry apply for government-backed home loans.
American Bankers Association Demands Answers About Hemp And CBD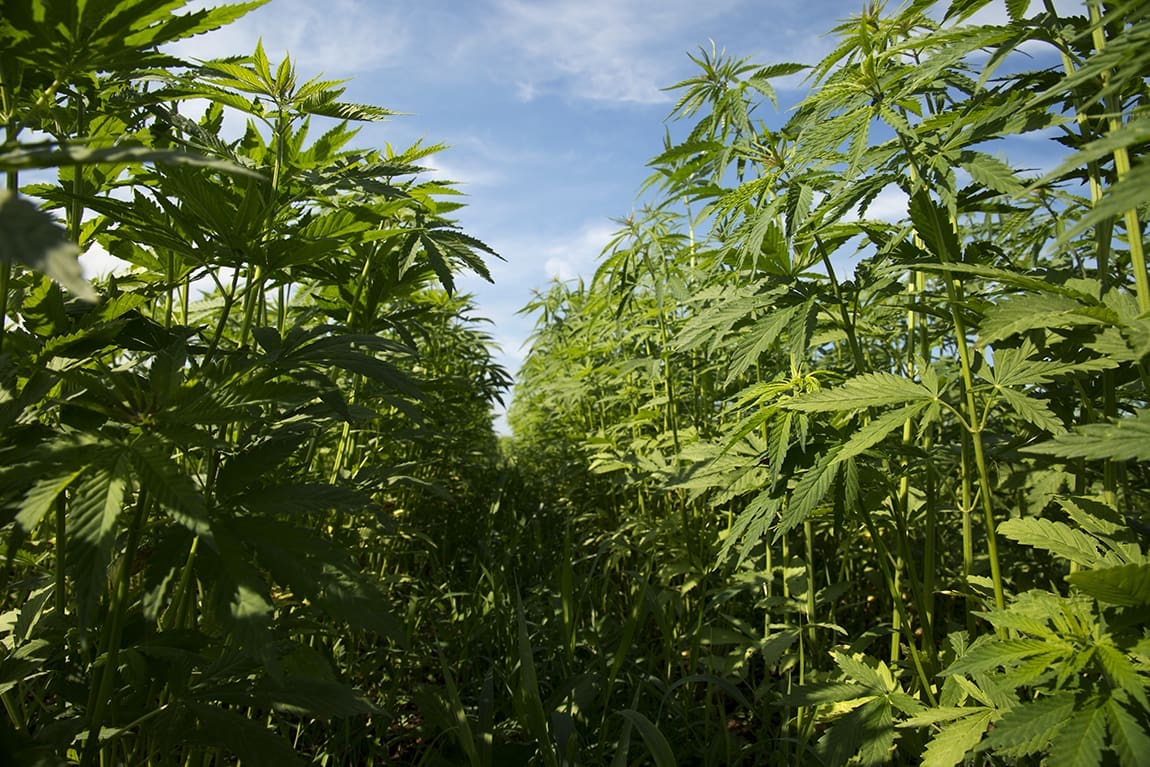 The American Bankers Association (ABA) recently sent a letter imploring top federal financial regulators to provide explicit guidance on how the banking sector can lawfully service hemp businesses.
The letter—sent to the heads of the Federal Reserve, Federal Deposit Insurance Corporation (FDIC), the Treasury's Comptroller of the Currency and Financial Crimes Enforcement Network (FinCEN) last week—describes ongoing uncertainty among financial institutions since hemp and its derivatives were federally legalized under the 2018 Farm Bill.
ABA Executive Vice President Virginia O'Neill wrote that "banks remain uncertain about the degree to which they can serve hemp-related companies, and the compliance and reporting requirements that such relationships require."
"Although other federal regulators have issued helpful clarifications regarding hemp production, banks are subject to a complex set of legal requirements and regulatory expectations and require specific guidance to ensure they are acting appropriately," she wrote. "Furthermore, the unique nature of hemp as a low-THC strain of marijuana, which remains a Schedule I substance under the [Controlled Substances Act], means banks must have a reliable mechanism to distinguish legal hemp from federally illegal marijuana with extreme confidence."
There have been other attempts to elicit clarification from federal regulators in the months since hemp was legalized.
Rep. Andy Barr (R-KY) asked FDIC Chair Jelena McWilliams about the issue in May, telling her that he has constituents who've told him their access to financial services has "actually deteriorated since we descheduled industrial hemp" and requesting further guidance.
In a similar letter to federal regulators this month, Sen. Michael Bennet (D-CO) also complained about the continued lack of access to banking services for hemp producers. The 2020 Democratic presidential candidate said he hopes the agencies "can work expeditiously and in a coordinated manner to issue guidance describing how financial institutions can offer financial products and services to hemp formers and processors."
But so far, the closest the regulators have come to assuaging the concerns of banks is a statement from a top Federal Reserve official who said during a Senate hearing earlier this month that "hemp is not an illegal crop."
ABA said it appreciated the comment but that "a formalized statement from the agencies is necessary to enable banking services for the hemp industry on a meaningful scale." O'Neill requested confirmation of five specific areas of interest.
"Specifically, we ask that the agencies confirm that:
"—hemp is no longer a controlled substance, effective as of the enactment of the 2018 Farm Bill, and therefore proceeds derived from hemp businesses are not unlawful, and handling those proceeds does not constitute money laundering;
"—banks do not need to file suspicious activity reports solely because a transaction relates to hemp or hemp-derived products;
"—banks can rely on a license issued by a state department of agriculture or the U.S. Department of Agriculture to confirm that a hemp producer is operating in compliance with state and federal law, and that their product qualifies as 'hemp' as defined in the 2018 Farm Bill;
"—in accordance with United States Department of Agriculture (USDA) guidance, banks can serve hemp cultivators and processors operating subject to state pilot programs under the 2014 Farm Bill, effective immediately; and
"—as soon as USDA finalizes its regulations related to industrial hemp, banks will be able to serve hemp cultivators and processors operating under state approved plans or direct federal licenses."
Further, ABA asked for specific guidance as it relates to hemp-derived CBD and information about "the appropriate procedures for sourcing those products back to legal cultivators and processors."
While the association recognized that "this is an evolving area of law and regulation" and that questions remained among federal regulators about the implementation of hemp legalization, it said that "there are steps that can be taken now to help clarify legal and regulatory expectations for banks in the current environment."
The letter focused exclusively on hemp and its derivatives, but there's a simultaneous conversation going on nationally about how financial institutions can work with state-legal marijuana businesses. Bipartisan legislation that would protect banks that service such businesses has the support of all 50 individual state bankers associations.
Read the full ABA letter on hemp banking below:
Regulators Hemp 062119 by on Scribd
Photo courtesy of Brendan Cleak.