Canada's Liquor Stores Will Heavily Outnumber Marijuana Stores On Legalization's Launch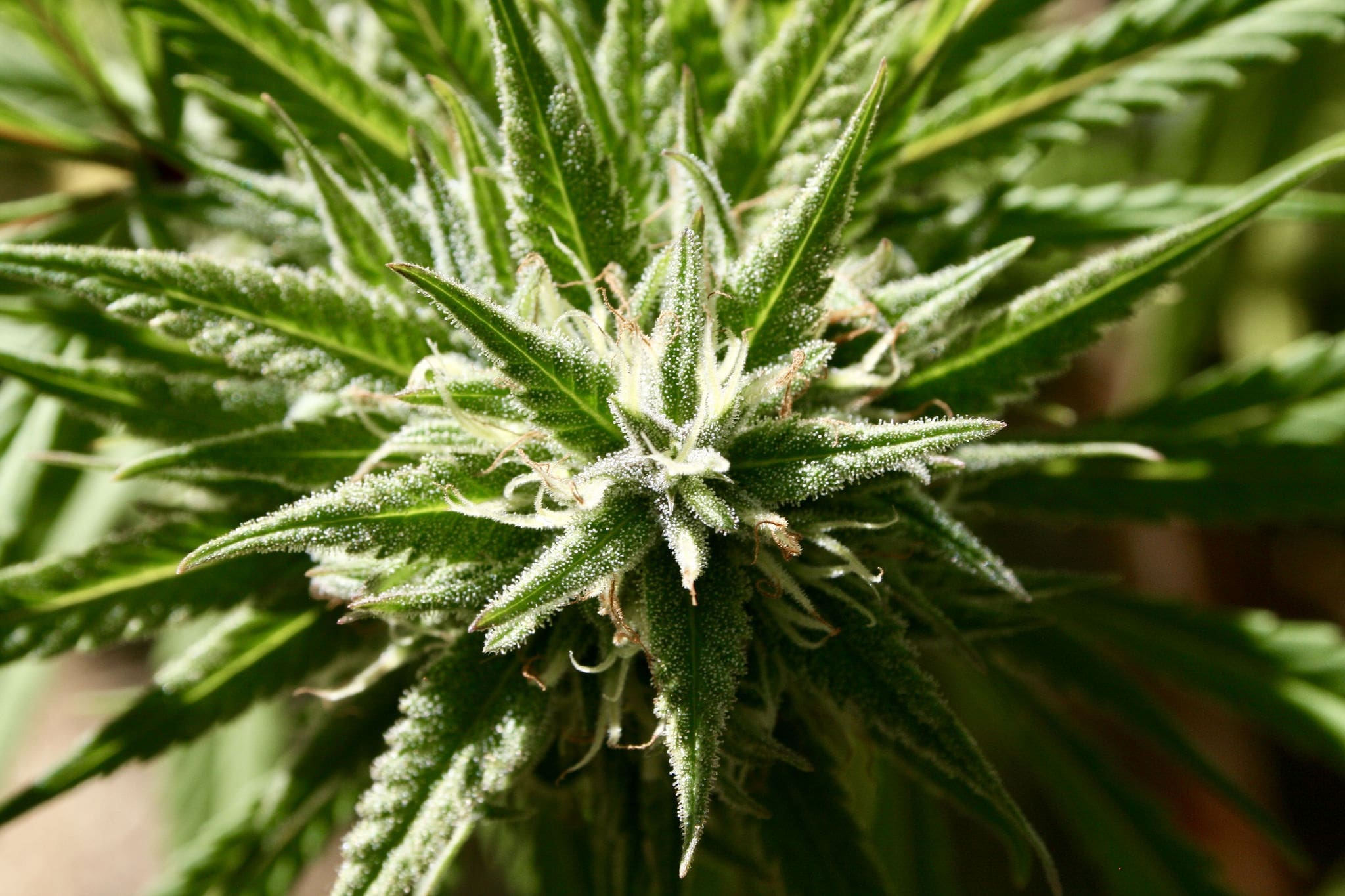 In case you missed it, Canada's legal marijuana system goes into effect next week. But new data reveals that access to liquor stores is going to be far greater than planned cannabis store—at least for the time being.
Statistics Canada, a government agency, released the report, which compares the prevalence of liquor stores and planned cannabis stores in each Canadian province, on Wednesday. The team behind the report notes that information about pending private or government-run marijuana shops is incomplete—excepting online retailers, for example.
"Using the agency's geographic databases, the location of each Canadian household is identified, and the distance from that location to the nearest legal retail outlet is calculated. Averages of these distances are then calculated to determine how generally accessible these products are to Canadians."
The top-level takeaway is pretty straightforward. Ninety percent of Canadians currently live within 10km (or about six miles) of a liquor store. Only 35 percent of the Canadian population lives within the same distance of a planned cannabis store. Visualized, here's a look at the access to cannabis and liquor stores based on population density in each province:
Access to liquor stores by province
Population of Canadians with access to a liquor store based on distance. 
1 km
2 km
5 km
10 km
More than 10 km
Canada
11,362,355
21,277,831
28,876,635
31,711,644
Newfoundland and Labrador
84,776
158,242
265,484
321,357
Prince Edward Island
20,498
38,328
77,954
107,592
Nova Scotia
207,360
382,390
588,728
738,101
New Brunswick
112,467
229,098
419,581
542,312
Quebec
2,360,006
4,650,155
6,499,149
7,290,334
Ontario
3,460,906
7,835,317
11,587,894
12,770,424
Manitoba
349,046
758,067
913,421
977,472
Saskatchewan
249,628
539,875
746,822
793,642
Alberta
2,591,997
3,336,786
3,554,164
3,704,638
British Columbia
1,908,747
3,323,470
4,168,425
4,402,666
Yukon
4,407
8,264
23,824
26,294
Northwest Territories
9,326
14,648
23,449
29,072
Nunavut
3,191
3,191
7,740
7,740
Access to planned cannabis stores by province
Population of Canadians with access to a planned cannabis store based on distance. 
1 km
2 km
5 km
10 km
More than 10 km
Canada
1,440,702
3,797,855
8,757,433
12,194,999
Newfoundland and Labrador
51,424
141,076
274,922
336,714
Prince Edward Island
6,907
29,616
59,576
82,626
Nova Scotia
43,792
135,644
363,855
512,091
New Brunswick
34,833
97,642
290,802
414,181
Quebec
171,052
572,007
1,789,784
3,296,701
Ontario
0
0
0
0
Manitoba
72,366
261,485
747,866
826,490
Saskatchewan
117,606
316,339
684,128
727,937
Alberta
624,382
1,394,464
2,229,038
2,593,820
British Columbia
317,523
846,977
2,302,059
3,381,659
Yukon
817
2,605
15,403
22,780
Northwest Territories
0
0
0
0
Nunavut
0
0
0
0
"Canadians have remarkably good access to liquor stores all across the country with 90 percent living within 10 kilometers of a store," the report states. "Not surprisingly, their access to cannabis stores immediately after legalization on October 17, 2018 is likely to be much more restricted with only 35 percent of the population dwelling within 10 kilometers of a store."
"It is emphasized this is a preliminary estimate based on less-than-full information about the number of stores expected to open and their locations. Cannabis accessibility will undoubtedly increase substantially in 2019 and 2020."
For a comprehensive breakdown on the differences in marijuana legalization implementation for each province, check out this Marijuana Moment analysis.
Marijuana Stores Will Be Hard To Find For Most Canadians On Day One Of Legalization
Photo courtesy of Brian Shamblen.
Federal Workplace Drug Testing Proposal Could Discriminate Against People Of Color
A newly proposed federal rule would expand workplace drug testing programs by allowing certain employers to collect and analyze samples of workers' hair, a move critics say would lead to disproportionate job-related punishments for people of color.
Federal agencies can already test workers' urine and saliva, which provide evidence of more recent drug use, but "hair testing potentially offers several benefits when compared to urine, including directly observed collections, ease of transport and storage, increased specimen stability, and a longer window of drug detection," the Substance Abuse and Mental Health Services Administration (SAMHSA) argued in a notice of proposed rulemaking published in the Federal Register on Thursday.
If adopted, the change would affect thousands of government employees as well as private workers in certain federally regulated industries such as those who work in transportation or at nuclear power plants.
Drug reform advocates are skeptical about the move.
"It's shameful that these harmful federal drug testing guidelines are even being considered again," Rep. Barbara Lee (D-CA), co-chair of the Congressional Cannabis Caucus, told Marijuana Moment. "Not only is hair follicle testing discriminatory against people of color due to its sensitivity to melanin and darker hair, it gives no indication of someone being impaired on the job. This just goes to show how far behind the federal government is on cannabis policy."
Paul Armentano, deputy director for the advocacy group NORML, said it is "mind-boggling that, in 2020, SAMHSA is considering expanding federal drug testing guidelines."
"Hair follicle testing is highly problematic," Armentano said. "A positive test, even when confirmed, provides neither evidence of behavioral impairment nor recent drug exposure. Moreover, the sensitivity and accuracy of the test is highly variable."
Because hair exists outside a person's body, for example, it's more vulnerable to contamination—including secondhand smoke and other chemicals—than other sample types. That can put workers at risk of false positives unless results are checked through another testing method.
"Arguably most problematic," Armentano said in an email, "is the reality that these tests discriminate against certain ethnicities because it is influenced by melanin content and is thus more sensitive to those with darker hair—while far less sensitive to those with gray hair."
Other factors, such as humidity and hormones, could also affect test outcomes, Armentano added.
SAMHSA in its proposal acknowledges that numerous studies "provide scientific evidence that melanin pigments may influence the amount of drug incorporated into hair," as well as that hair products more commonly used by people of color could lead to false positives. "As noted," the filing says, "the Department wishes to solicit feedback on scientific studies comparing drug results and hair color and comparing urine to hair."
The proposal is the latest effort by SAMHSA to expand federal drug screening to include specimens besides urine, including hair, saliva and even sweat. SAMHSA initially floated the idea of hair-based testing in 1997, and the agency put forward a rulemaking proposal along those lines in 2004. Regulators ultimately rejected that proposal amid concerns over accuracy, but SAMHSA has pursued the plan ever since. In recent years, the agency expanded testing to include saliva.
Unlike urine and saliva, hair can take up to a week to show evidence of drug use, rendering it especially useless as a measure of a worker's immediate impairment. SAMHSA is proposing that hair testing be used only in pre-employment drug screening and random testing—not in cases where workers are suspected of recent use.
In an effort to protect workers from false positives and ensure that hair tests hold up in court, the proposal includes a directive that an alternate specimen, such as urine or saliva, be collected in order to verify a positive hair-test result. "This two-test approach," SAMHSA's summary says, "is intended to protect federal workers from issues that have been identified as limitations of hair testing, and related legal deficiencies."
Marijuana-related cases, however, may not qualify for that additional layer of scrutiny. "The Department is specifically requesting comments, including support from the recent scientific literature, on whether hair tests that are positive for the marijuana analyte, delta-9-tetrahydrocannabinol-9-carboxylic acid (THCA), should be excluded from the requirement to test an alternate authorized specimen," the proposal says.
Workers, some labor unions and even a Federal Drug Testing Advisory Board (DTAB) member have criticized the SAMHSA proposal as misguided, warning that the proposal is getting away from the science.
As reported in the trade publication Freight Waves, which covers the shipping and logistics industries, independent truck drivers are opposed to the rule, citing bias toward hair color and texture as well as a general lack of evidence that hair testing would improve driver safety. Major trucking companies, however, generally support the change.
DTAB member Michael Schaffer criticized the rulemaking process as "fatally flawed" because the board was left out of discussions.
"This means that these proposed guidelines were developed without the expertise needed to ensure that they are scientifically accurate and defensible," said Schaffer, a toxicologist at a drug-testing lab, according to a Freight Waves report. "I fear that these proposed guidelines are going to unnecessarily restrict the use of hair drug testing, an incredibly effective tool at detecting drug use, for reasons which have no scientific basis."
Armentano at NORML said that doubling down on a testing procedure that could exacerbate racial disparities simply doesn't make sense, especially given today's political climate.
"Given the heightened awareness surrounding the need for social and racial equity," he said, "the idea of proposing a testing procedure that will inherently deny more people of color opportunities than it would others who have engaged in exactly the same activities is beyond tone deaf and counterproductive."
SAMHSA estimates that about one percent of the 275,000 drug tests it expects federal agencies to do every year will be for hair specimens. When it comes to workers in jobs regulated by the Department of Transportation, the agency anticipates that 1.53 million of a total 6.1 million drug tests will be hair-focused. For nuclear workers, 15,000 of 150,000 total tests would be of hair specimens.
"These projected numbers are based on existing annual pre-employment testing that currently occurs in the regulated industries and current hair testing being conducted," SAMHSA wrote
The agency is accepting public comments on the proposal through November 9.
This story was updated to add comment from Lee.
FDA Teaches Marijuana Growers And Researchers How To Protect Trade Secrets From Competitors
Photo courtesy of Markus Spiske
Congressional Bill Would Allow CBD And Other Hemp Compounds To Be Sold As Dietary Supplements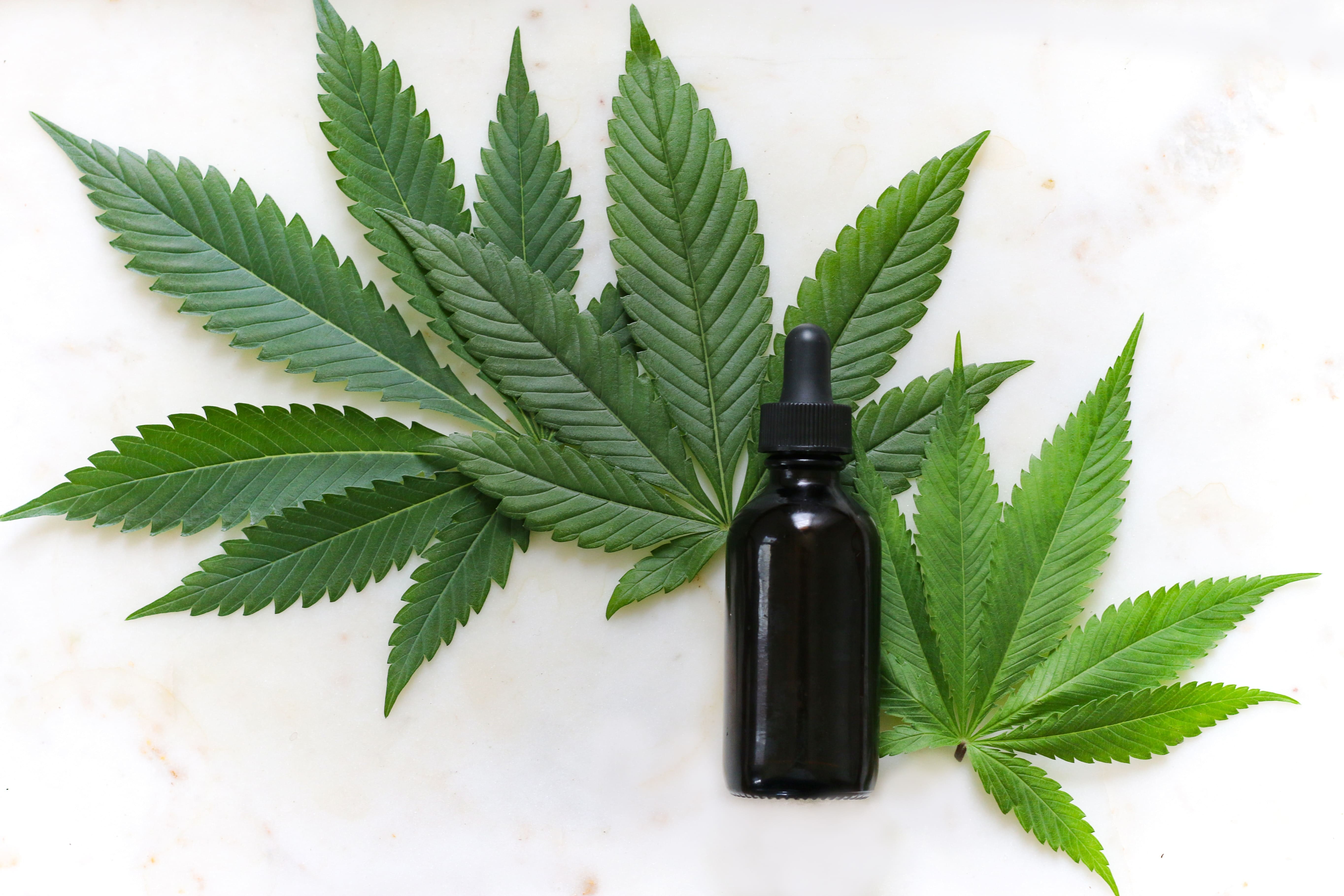 A pair of congressmen on Friday introduced bipartisan legislation to allow cannabidiol (CBD) and other hemp-derived compounds to be marketed and sold as dietary supplements—a change that could clear up legal confusion at retailers across the country.
The proposal, sponsored by Reps. Kurt Schrader (D-OR) and Morgan Griffith (R-VA), is part of an ongoing effort by the federal government to find a path forward on hemp and its derivatives after they were broadly legalized under the 2018 Farm Bill.
The new bill would make clear that Congress wants to see federally regulated CBD and other hemp products made available to American consumers.
"Hemp was historically an important crop for Virginia farmers, and dietary supplements made from it do not possess dangerous addictive qualities," Griffith said in a press release. "Nevertheless, the current state of regulation creates confusion about its legal uses. I joined this bipartisan bill to provide certainty for hemp farmers that their crop may find legal uses."
While the 2018 agricultural legislation allowed the production and sale of hemp under state-approved programs, the federal regulatory framework for products derived from the low-THC version of the cannabis plant has lagged, frustrating businesses and law enforcement. In a letter sent last year to the head of the Food and Drug Administration (FDA), bipartisan lawmakers complained that the agency's "current regulatory posture on CBD has created significant regulatory and legal uncertainty for participants in this quickly evolving industry."
Though the regulatory landscape could soon change—FDA earlier this year reopened a public comment period around how CBD should be regulated, and last month the agency submitted draft enforcement guidelines to the White House—the new bill from Schrader and Griffith would make clear that Congress wants to see action on CBD and other hemp products sooner rather than later.
The legislation, titled the "Hemp and Hemp-Derived CBD Consumer Protection and Market Stabilization Act of 2020," would mandate that "cannabidiol derived from hemp, and any other ingredient derived from hemp shall be lawful under the Federal Food, Drug and Cosmetic Act (21 U.S.C. 301 et seq.) as a dietary ingredient in a dietary supplement."
Hemp-derived dietary products would still be required to comply with federal requirements on packaging and labeling under the proposal, as well as FDA rules regarding new dietary ingredients.
Industry advocates, who have pushed hard to clear a federal path for hemp-derived CBD, say the measure would boost consumer confidence in CBD products and help businesses that poured money into hemp production early, expecting markets to open quickly.
After the 2018 Farm Bill's passage, thousands of farmers and small businesses invested in what was widely seen as a CBD boom, the U.S. Hemp Roundtable, an industry group, said in a press release on Friday. "However, public announcements by the FDA questioning the legality of ingestible hemp-derived products have hindered the progress of the industry and put at risk the livelihoods of many hemp farmers. Not only did the lack of clarity spell economic disaster, but also resulted in a lack of regulations around quality, leaving consumers unprotected," the organization said.
The Schrader/Griffith bill would ensure that #hemp-derived CBD, and other non-intoxicating hemp ingredients, could be lawfully marketed as dietary supplements. Learn more and take action here: https://t.co/vVfSNwwr6o #HempSupporters #hempCBD

— US Hemp Roundtable (@HempRoundtable) September 4, 2020
"Enabling CBD to be lawfully marketed as dietary supplements and mandating that manufacturers comply with the entire existing regulatory framework for dietary supplements would create immense confidence in hemp and CBD products, and would provide great opportunity for hemp farmers across the nation," added Jonathan Miller, the organization's general counsel. He predicted the market for products extracted from hemp would exceed $10 billion within a few years.
The group is asking supporters to encourage Congress to pass the legislation.
It's not the first time such a bill has been introduced. A different group of bipartisan lawmakers introduced a similar measure in January that would have included CBD in the definition of dietary supplements under the Food, Drug and Cosmetic Act. The House, however, hasn't held any hearings or votes vote on the proposal.
Separately on Friday, the U.S. Department of Agriculture (USDA) announced that it will reopen a public comment period on hemp production and testing, seeking additional feedback on topic areas such as interstate commerce, breeding and testing methodology. The public comment period first closed in January, but the agency said the initial round of more than 4,600 comments identified a handful of crucial issues. Industry advocates hope the agency's decision to seek further input could mean revisions to some of the agency's more onerous restrictions, such as one that requires hemp be tested only at laboratories certified by the Drug Enforcement Administration, which critics have warned could create a production bottleneck.
Miller at the U.S. Hemp Roundtable told Marijuana Moment that the group is "hopeful" that after the new comment period, USDA will arrive at a "final rule that hemp farmers and industry can embrace."
Hemp and Hemp-Derived CBD C… by Marijuana Moment
USDA Reopens Public Comment Period On Hemp Rules Following Intense Industry Pushback
Photo by Kimzy Nanney
As California Legislative Session Ends, Lawmakers Advance Some Marijuana Bills But Stall On CBD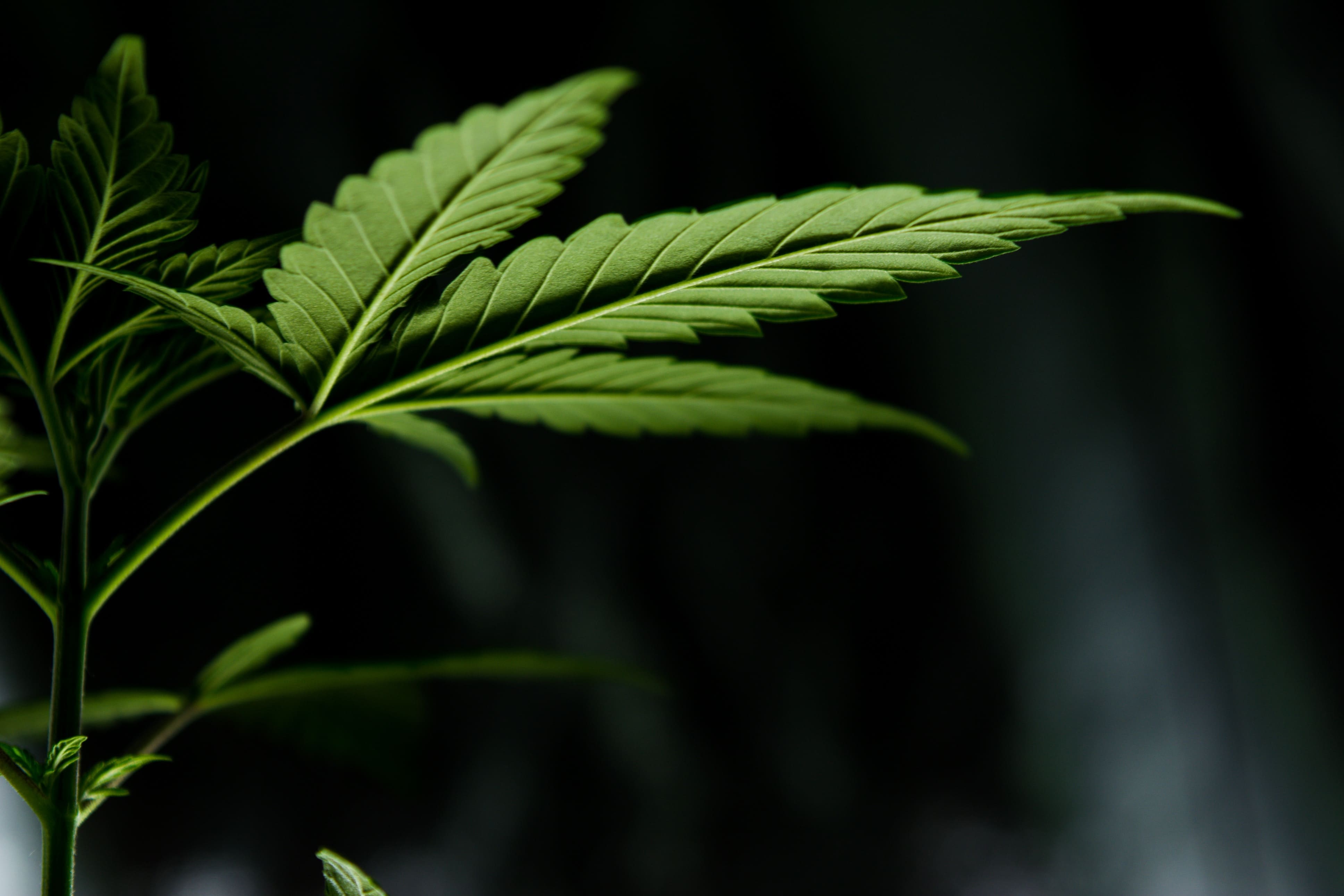 As California's legislative session drew to a close this week, lawmakers approved measures to reform marijuana taxes, expand industry access to banking and launch a state-regulated appellation program to help identify where cannabis is grown. A hotly contested proposal to regulate hemp and CBD, however, failed to make the cut.
The handful of successful bills, some of which weren't decided until the legislature's final hours Monday night, now head to Gov. Gavin Newsom's (D) desk. With his signature, they'll shape the next phase of one of the nation's most dynamic marijuana markets.
Most of the changes are more modest than industry advocates had hoped for when the year began, said Amy Jenkins, a lobbyist and senior policy director for the California Cannabis Industry Association (CCIA).
"We at CCIA were looking at this as a potentially transformative year," she told Marijuana Moment in an interview on Tuesday, with many businesses hoping the state would consolidate a number of regulatory departments. "All of that really came to a halt in March, with the COVID pandemic and need to essentially shelter in place and mostly shut down business as usual."
"We went from, as an industry, talking about these really exciting, transformative reform concepts to really post-pandemic preservation," she added.
Perhaps the biggest victory for the industry in 2020, Jenkins said, had nothing to do with the legislature at all: As the pandemic set in, regulators deemed the marijuana industry essential, allowing businesses to continue operating. "Really progressive areas, like San Francisco, were poised to shut down," she said. "I think a lot of people discount the significance of that."
Some of the newly passed bills that will make their way to Newsom's desk, such as those involving banking and appellations, result from years-long efforts by advocates. Others, such as tax and testing changes, represent more mechanical adjustments to the market.
Here's a quick rundown of the measures passed by lawmakers:
Appellations
Senate Bill 67 would help establish a long-awaited appellation program to allow producers to designate the physical origin of their marijuana, much like how wine regions are regulated. It would also prevent companies from misrepresenting where cannabis is grown, for example by misleadingly using the popular names of Humboldt or Mendocino counties in advertising and labeling. Under the bill, marijuana must be grown—either indoors or outdoors—in a designated city or county in order to qualify to use that name.
"People were really excited about this bill, because I think it solved two issues," Jenkins said. "From the craft, sun-grown cultivator's perspective, this kind of preserved the integrity of terroir, which is something that is really really meaningful to them, factoring in the sun and the soil and the topography." At the same time, she said, it allows growers in regions less conducive to outdoor cultivation—Jenkins pointed to Los Angeles and the Coachella Valley as examples—to still represent and capitalize on their respective regions.
"I was so pleased to see this bill pass last night and that it's heading to the governor's desk," Jenkins said Tuesday. "All indications are that he'll sign it."
Tax Relief
California marijuana businesses have been complaining about taxes, which in parts of the state are among the highest in the nation, since the plant first became legal. While reforms in Assembly Bill 1872 are more restrained than many in the industry had pushed for, Jenkins at CCIA still describes them as a win. Among other changes, the bill essentially freezes potential increases on tax rates on marijuana, which lawmakers have said is an acknowledgement of the pandemic's financial effects—and the fact that cannabis businesses don't qualify for federal relief.
"We thought it was important to give these companies tax certainty over this next year because they are not getting much of the relief that other small businesses are getting through the federal government," Assemblymember Phil Ting (D), chair of the chamber's Budget Committee, said in an interview with Cannabis Wire.
Banking
Another thorny industry issue has been access to financial services. Many big banks, being federally regulated, have avoided working with marijuana operators due to cumbersome regulations about doing business with clients engaged in what remains federally illegal activity. While California lawmakers can't change the federal landscape, Assembly Bill 1525 removes state penalties for working with marijuana clients.
"This bill would provide that an entity, as defined, that receives deposits, extends credit, conducts fund transfers, transports cash or financial instruments, or provides other financial services, including public accounting, as provided, does not commit a crime under any California law solely by virtue of the fact that the person receiving the benefit of any of those services engages in commercial cannabis activity as a licensee," a Legislative Counsel Digest description of the bill says.
Advocates are hopeful the bill's adoption by California lawmakers will send a message to Congress about the need for federal reform. Beyond that symbolic support, Jenkins at CCIA said the bill's passage is meant to reassure financial institutions that work or are considering doing work with the marijuana industry.
"We talked to the banking community, and they said they wanted this and needed this," Jenkins said. "If that bill can serve to encourage more banks to bank the industry, then that was something we wanted to take very seriously."
On the federal level, talks about marijuana banking are ongoing. A vote on federal descheduling expected this month could open the door to financial services for the entire legal industry if the bill is enacted into law. The House passed a standalone cannabis banking measure last year and included the reform in its latest version of a federal COVID relief bill, but so far the Senate has not adopted the change.
Testing
Lawmakers sent along a few product-testing tweaks for the governor's approval, including a measure that would allow manufacturers to submit unpackaged product—rather than a product in its final retail packaging—to testing labs. Industry advocates said the change will remove a needless expense for producers, making state-mandated testing more affordable. Another bill would require more precise measurement of THC content in edibles, while a third would allow state-licensed cannabis testing labs to provide testing services to local law enforcement or prosecuting agencies. That law enforcement work wouldn't be considered "commercial cannabis activity" overseen by the Bureau of Cannabis Control.
Hemp CBD Regs Fall Short
One widely anticipated piece of legislation that didn't clear the finish line this legislative session had to do with hemp-derived CBD. For the second consecutive year, an effort to pass a bill that would regulate hemp CBD in food, beverages, cosmetics and dietary supplements was scuttled at the last minute as stakeholders failed to reach an agreement before the legislative deadline. A proposal still being hammered out in the session's final weeks would have finally regulated CBD in food and beverages, which have been sold for years amid legal uncertainty.
A pervasive sticking point, however, was the draft versions' proposed ban on CBD products intended for smoking and vaping. Jenkins said she and CCIA repeatedly attempted to strike smoking and vaping products from the suggested ban, though she acknowledged the matter is a "controversial issue" from both a political and industry standpoint.
Another industry group, the U.S. Hemp Roundtable, was frank in its disappointment about the failure to cross the finish line. "This weekend, our political system let us down," the organization said in an email newsletter. "Due to intra-party fights that had nothing to do with our legislation, the state Senate leadership refused to allow a vote on our legislative language."
While legislation action will have to wait for future sessions, Jenkins at CCIA said, work on the proposal is expected to continue with urgency. "The conversation is not going away," she said, "and I think there's going to be additional stakeholder discussions that will inevitably occur throughout the fall."
All in all, Jenkins said, California's 2020 legislative session was one of "modest wins" for the industry, which isn't too bad given COVID's abrupt halt to regularly scheduled programming. "We went from about 36 bills down to about ten. That was the lowest number of bills I've seen since I've become a cannabis lobbyist" in 2015, she said.
Still, Jenkins said, the results are heartening in terms of signaling the normalization of an industry long regarded as politically taboo. Of the bills that passed, she noted, many sailed through on unanimous or near-unanimous votes.
"I think that's a great testament to everything the industry has been doing to educate the legislature," she said. "They passed overwhelmingly with bipartisan support, and I think that is something that we shouldn't overlook. It's a testament to how far we've come."
California Must Turn Over Marijuana Documents To DEA, Federal Court Rules