Treasury secretary wants cannabis banking (Newsletter: Feb. 7, 2018)
Subscribe to receive Marijuana Moment's newsletter in your inbox every weekday morning. It's the best way to make sure you know which cannabis stories are shaping the day.
Congress blocks another marijuana amendment; CT gov more open to legalization?; Delays floated in Canada
Your support makes Marijuana Moment possible…
Subscribers who value this daily dispatch enough to show their support with a few dollars help me keep doing this. Please chip in and help ensure Marijuana Moment's continued operations.
http://patreon.com/marijuanamoment
/ TOP THINGS TO KNOW
U.S. Treasury Sec. Steven Mnuchin implied in congressional testimony that he supports supports letting marijuana businesses use banks. "I assure you that we don't want bags of cash," he said.
U.S. Attorney General Jeff Sessions said in a speech that marijuana isn't good for you, and he blamed the media for drug problems.
The U.S. House Rules Committee blocked yet another marijuana amendment from reaching the full body.
Fifty years ago this week, former U.S. Attorney General Robert Kennedy criticized the hypocrisy underlying marijuana criminalization during a Tonight Show appearance. The remarks present a stark contrast from how his grandson, Congressman Joe Kennedy III (D-MA), views the issue.
/ FEDERAL
U.S. Acting Assistant Attorney General John Cronan was asked about marijuana enforcement policy during a White House press briefing.
U.S. Homeland Security Secretary Kirstjen Nielsen and other officials have raised border concerns regarding Canada's pending marijuana legalization in meetings with representatives of that country.
U.S Secretary of State Rex Tillerson is visiting Colombia to discuss drug eradication efforts.
A Trump administration plan to move an Office of National Drug Control Policy program to the Department of Justice is facing pushback from law enforcement.
U.S. Sen. Cory Gardner's (R-CO) marijuana dispute with the Department of Justice has already blocked as many as 11 nominees from advancing.
U.S. Sen. Bernie Sanders (I-VT) entered into the Congressional Record an essay from a high school junior calling for marijuana legalization. Separately, he tweeted that "despite Jeff Sessions' war on marijuana, a growing majority of the American people understand that we should allow states the right to move toward the decriminalization of marijuana, not reverse progress that has been made."
Congressman Ro Khanna (D-CA) tweeted, "San Francisco is retroactively applying marijuana legalization to prior convictions dating to 1975, which means that thousands of felonies and misdemeanors will be re-sentenced or dismissed. This is how we begin to end the failed 'war on drugs.'"
Massachusetts Democratic congressional candidate Bill Cimbrelo spoke about how medical cannabis can help pain patients.
Massachusetts Democratic congressional candidate Keith St. John said he supports ending federal marijuana prohibition.
South Carolina's former U.S. attorney is calling on the state to allow medical cannabis.
/ STATES
The office of Connecticut Gov. Dannel Malloy (D), who opposes legalizing marijuana, proactively suggested ending cannabis prohibition as an alternative budget fix.
Pennsylvania Gov. Tom Wolf (D) touted bipartisan cooperation on medical cannabis during his annual budget address.
Vermont Gov. Phil Scott (R) said he's open to considering legal marijuana's role in reducing opioid issues.
Florida Gov. Rick Scott (R) defended his administration's efforts to implement medical cannabis.
Maryland Democratic gubernatorial candidate Ben Jealous is calling for marijuana legalization.
Oklahoma Republican gubernatorial candidate Gary Richardson said he supports medical cannabis but that the ballot measure going before voters in June is too far-reaching.
California treasurer candidate Fiona Ma (D) discussed her views on marijuana banking.
Massachusetts finance officials expressed a number of concerns about proposed marijuana legalization implementation regulations.
The Missouri House General Laws Committee held a hearing on a medical cannabis bill.
The Vermont House Judiciary Committee is considering legislation to fast-track the expungement process for misdemeanor marijuana convictions.
An Ohio representative filed a bill to create a "closed loop" cashless payment system for medical cannabis businesses.
Here's a look at the prospects for marijuana law reform in New York.
Maine lawmakers are considering changes to the state's medical cannabis program.
A recent Arkansas Supreme Court ruling could limit the ability of businesses that don't receive medical cannabis licenses to sue the state.
Washington State regulators said the state's marijuana track and trace system experienced an "application bug."
The Conference of Chief Justices, which is comprised of the highest judicial officers from each U.S. state and territory, hosted a discussion about marijuana policy at its recent meeting.
/ LOCAL
A Los Angeles County, California supervisor filed a resolution calling on officials to develop a countywide plan to facilitate the resentencing of minor marijuana convictions.
San Francisco, California appears on track to open the nation's first safe injection facilities for illegal drug consumers in July.
/ INTERNATIONAL
Canadian government officials, who appeared before the Senate to answer questions, seem to be lowering expectations on implementing marijuana legalization by their original July target. Meanwhile, Prime Minister Justin Trudeau is under fire for selling helicopters to the Philippines, which is waging a bloody "drug war" in the face of human rights concerns.
Israeli Prime Minister Benjamin Netanyahu suspended medical cannabis exports pending a review.
/ ADVOCACY
The Charles Koch Foundation is donating millions of dollars to colleges to support studies on marijuana and criminal justice reform.
The St. Louis Post-Dispatch takes a look inside a secretive group called Missourians for Patient Care, which is one of three organizations pushing to place a medical cannabis measure on the state's ballot.
/ SCIENCE & HEALTH
A study "characterized the aroma profile of eleven [marijuana] strains sold in the legal recreational market" and showed that "consumers perceive differences among strains, that the strains form distinct clusters based on odor similarity, and that strain aroma profiles are linked to perceptions of potency, price, and smoking interest."
/ CULTURE     
Washington, D.C. police posted a marijuana-themed tweet in commemoration of Bob Marley's birthday.
Make sure to subscribe to get Marijuana Moment's daily dispatch in your inbox.
North Dakota legal cannabis measure qualifies for ballot (Newsletter: August 14, 2018)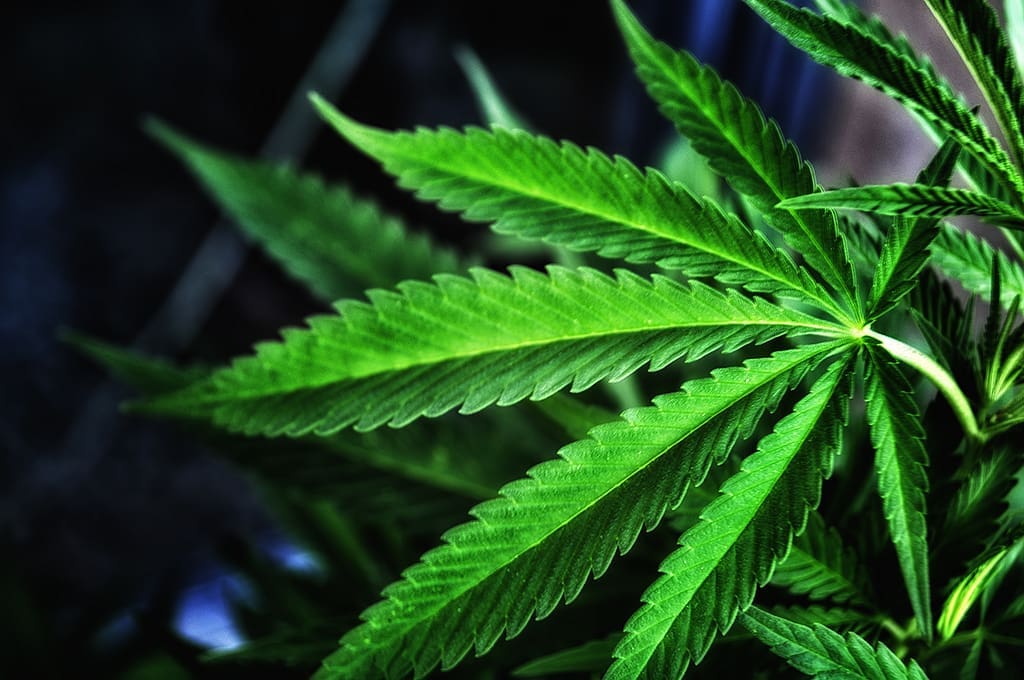 New MPP executive director; UN launches first-ever marijuana review; McConnell visits another hemp facility
Subscribe to receive Marijuana Moment's newsletter in your inbox every weekday morning. It's the best way to make sure you know which cannabis stories are shaping the day.
Your support makes Marijuana Moment possible…

By starting a $10 per month pledge on Patreon — or about 45 cents per issue of this newsletter — you can help us rely less on ads to cover our expenses, hire more journalists and bring you even more marijuana news.
Terry Taouss of Tidal Royalty Corporation: "Marijuana Moment provides us with the information that we need to stay current in this fast-changing industry. The entire Tidal Royalty team is grateful for the work that you do and is honored to help support your efforts!"
https://www.patreon.com/marijuanamoment  

/ TOP THINGS TO KNOW

North Dakota activists collected enough signatures to qualify a far-reaching marijuana legalization initiative for the November ballot, the secretary of state's office determined. The measure sets no limits on possession amounts or plant counts.

The Marijuana Policy Project has a new executive director. Steve Hawkins, who is taking over this week, previously worked at the NAACP and Amnesty International.

The United Nations World Health Organization has agreed to conduct a first-ever critical review of whether marijuana and its extracts and compounds are properly classified under international drug treaties. In a related move, a critical review of CBD concluded that the substance "has been found to be generally well tolerated with a good safety profile" and does not meet the criteria for being controlled under the conventions.

/ FEDERAL

The U.S. attorney for Colorado touted previous prosecutions for marijuana growing on public lands as harvest season approaches.

The U.S. Drug Enforcement Administration's Los Angeles office tweeted, "Don't poison your baby by using #marijuana during pregnancy. Check out this link for the dangers of #pot + #pregnancy. It is also illegal in #Cali to possess #marijuana. Don't ruin the life of your unborn child."

U.S. Senate Majority Leader Mitch McConnell (R-KY) toured a hemp processing facility.

North Dakota's two U.S. senators and House member discussed the state's marijuana legalization ballot measure.

U.S. Sen. Claire McCaskill (D-MO) said she intends to support at least one of Missouri's medical cannabis ballot measures.

U.S. Sen. Kamala Harris (D-CA) tweeted, "Decriminalizing marijuana at the federal level isn't just the smart thing to do, it's also the right thing to do. We can't keep repeating the same mistakes of the past. Too many lives have been ruined by these regressive policies."

Congresswoman Barbara Lee (D-CA) tweeted, "It's time to pass the REFER Act and prohibit federal spending on efforts to interfere in state and municipal laws dealing with cannabis use, possession, cultivation, and distribution."

Congressman Earl Blumenauer (D-OR) tweeted, "Our fight to win back the Majority is important for several reasons, & ending the failed prohibition on marijuana is one of them."

Georgia Democratic congressional candidate Josh McCall is hosting a marijuana rally.

/ STATES

The campaign behind one Missouri medical cannabis initiative filed lawsuits seeking to block two other measures from appearing on the ballot.

Oklahoma lawmakers and advocates are close to releasing draft medical cannabis implementation legislation. Meanwhile, regulators will discuss medical cannabis food and safety standards on Tuesday.

Colorado Gov. John Hickenlooper (D) spoke about the state's legalization of marijuana in a speech at the American Institute of Certified Public Accountants conference.

Michigan lawmakers are calling on Gov. Rick Snyder (R) to prevent regulators from shutting down medical cannabis businesses that miss a key license application deadline.

A Georgia court is weighing the scope of the state's 911 medical amnesty law. Separately, the House Study Committee on Industrial Hemp Production held its first meeting.

/ LOCAL

Dallas County, Texas's policy to avoid arrests for small amounts of marijuana has only been used in 65 out of a total of 1,544 cases.

/ INTERNATIONAL

Ontario, Canada officials announced that marijuana will be sold in private retail stores will the government will handle online sales.

/ ADVOCACY

The California League of Cities is opposing a proposed change to allow marijuana deliveries in municipalities that ban retail sales.

/ SCIENCE & HEALTH

A study concluded that "CBD was associated with sustained reduction in seizure frequency and severity at 24 months."

Research on impaired driving found that "higher CBD levels predicted greater impairment" and that "there was relatively little evidence of impairment when CBD was zero, even at high THC levels," suggesting that "THC concentrations alone are not sufficient to predict impairment due to cannabis use."

A study of mice found that cannabinoids help control and prevent intestinal inflammation.

/ OPINION & ANALYSIS

The Tulsa World editorial board defended Oklahoma colleges' decision to ban medical cannabis from campus.

/ BUSINESS

A doctor named Sanjay Gupta signed a branding agreement for CBD products with Tree of Knowledge International, and Hemp Industry Daily initially incorrectly reported that it was the CNN star of the same name.

Harborside is going public through a reverse takeover of a Canadian company.

Canadian marijuana industry job postings have more than quadrupled in a year, one site found.

/ CULTURE

Hackers at the Def Con conference demonstrated artificial intelligence software that can determine the health of cannabis plants by looking at photos of them.
Make sure to subscribe to get Marijuana Moment's daily dispatch in your inbox.
Photo courtesy of Carlos Gracia.
Workplace deaths drop in medical cannabis states, study finds (Newsletter: August 13, 2018)
Rapper who opposed legalization opens marijuana store; Racial equity update in MA; Congressman debates cannabis at town hall
Subscribe to receive Marijuana Moment's newsletter in your inbox every weekday morning. It's the best way to make sure you know which cannabis stories are shaping the day.
Your support makes Marijuana Moment possible…

This issue of Marijuana Moment, and our original reporting that is featured in it, is made possible by the generous support of 311 Patreon sponsors. Cannabis industry professionals receive valuable rewards for pledges of $25 and up…
Rhiannon Fionn: "Today, we need to support our independent media more than ever. As an indie journalist, I'd like to see us working together more too. Patreon enables that to happen. Now I don't have to recreate work Tom has already done, I can build upon it. Perhaps one day I'll be able to pay something like that forward to other media makers."
Check out the perks of being a sponsor on our Patreon page.
https://www.patreon.com/marijuanamoment

/ TOP THINGS TO KNOW

A study found "evidence that legalizing medical marijuana improved workplace safety," concluding that workplace deaths significantly decline in medical cannabis states.

Marijuana Moment spoke to Massachusetts cannabis commission Shaleen Title about efforts to ensure participation in the legal marijuana industry by communities harmed by the war on drugs. She also addressed the reasons she publicly rejected an invitation to speak at a cannabis conference last week.
"You can't just hope for fairness and inclusion and have it happen…. The main challenge has been to structure the program so that it has a real impact rather than being lip service."
Rapper B-Real of Cypress Hill, who campaigned against California's marijuana legalization measure in 2016, is now opening a cannabis retail outlet.
/ FEDERAL

The Federal Reserve Bank of Kansas City published a magazine article about marijuana legalization's economic impact in Colorado.

U.S. Sen. Elizabeth Warren (D-MA) spoke about racial disparities in marijuana enforcement.

Congressman Andy Harris (R-MD) debated marijuana policy with constituents at a town hall meeting.

Congressman Earl Blumenauer (D-OR) is "confident" state medical cannabis protections will be extended.

Congressman Richard Neal (D-MA) said, "I believe states like Massachusetts that have legalized marijuana should be allowed to regulate distribution and use within its borders. Businesses and communities should not be penalized when they are in compliance with state laws."

Congressman James Comer (R-KY) said, "There's no question that industrial hemp is economically viable. I get a call from a farmer every other day. More and more farmers want to grow it."

Congresswoman VIcky Hartzler (R-MO) tweeted, "In Colorado, the annual rate of marijuana-related emergency room visits increased 35% between 2011 and 2015."

Congressman John Carter (R-TX) and his Democratic challenger disagree on marijuana policy.

The U.S. House bill to respect state marijuana laws got one new cosponsor, for a total of 27.

Florida Democratic congressional candidate Andrew Learned tweeted that the war on drugs is " a lost cause, a waste of resources, and terrible for our marginalized communities. Mandatory minimums are abhorrent, marijuana scheduling is stupid, and our law enforcement has its hands tied enforcing dated laws instead of keeping our community actually safe."

/ STATES

Florida has spent nearly $2 million in legal bills in various lawsuits concerning the state's medical cannabis program.

Minnesota Democratic gubernatorial candidates debated marijuana policy.

New York Democratic attorney general candidate Letitia James, currently New York City's public advocate, tweeted, "Last year, over 85% of people arrested for possessing less than TWO ounces in a public place in NY were people of color. Let's restore the justice in our criminal justice system by legalizing recreational marijuana."

Maryland regulators issued a bulletin clarifying how patients should report potential adverse reactions to medical cannabis products.

Indiana lawmakers and advocates held a town hall meeting to discuss 2019 marijuana reform efforts.

North Dakota regulators received 19 medical cannabis dispensary license applications.

Alaska regulators adopted rules concerning marijuana handler permits.

/ LOCAL

Manhattan's district attorney tweeted about how local prosecutors across the country are "ending the unnecessary criminalization of marijuana, which alters lives and perpetuates racial disparities for virtually no public safety reason."

Harris County, Texas District Attorney Kim Ogg ran as a reformer who pledged to reduce marijuana prosecutions, but her office is pushing for high bond amounts for cannabis possession.

/ INTERNATIONAL

Politicians in Northern Ireland are pushing for a medical cannabis expansion.

Here's a look at Bangladesh's bloody "drug war."

The Organization of Legalizing Medical Cannabis in Korea was formed.

/ ADVOCACY

The Colorado Bankers Association hosted a national conference on marijuana banking issues.

New Mexico marijuana industry players are increasing their political donations.

Here's a look at funding behind Utah's medical cannabis ballot campaign.

/ SCIENCE & HEALTH

A study of children with epilepsy found that "cannabidiol as an adjunct treatment had some subjective benefit for overall health, with a manageable adverse event profile."

A study of rates concluded that "CBD exert an antiinflammatory effect in early phase of wound healing process although it was not sufficient promote clinical improvement of oral traumatic ulcerative lesions."

Spinal Cord Series and Cases published dueling opinion pieces on the role of medical cannabis in treating spinal cord injury.

/ OPINION & ANALYSIS

The Tampa Bay Times editorial board says Florida's attorney general should stop defending the state's ban on smoking medical cannabis.

The Journal Times editorial board is worried that Wisconsin marijuana advisory ballot questions could increase turnout and affect the results of other elections.

The Boston Herald editorial board is concerned about legal marijuana's impact on workplaces and road safety.

The Tulsa World editorial board slammed Oklahoma activists for lying about marijuana legalization signature counts.

/ BUSINESS

The Guardian profiles women leaders in the marijuana industry.

/ CULTURE

Rapper Action Bronson was arrested for smoking marijuana onstage at a concert in Kosovo.

Rappers Method Man and Redman missed a scheduled appearance at a High Times event in Alaska due to the airplane theft incident that occurred at the Seattle airport.
Make sure to subscribe to get Marijuana Moment's daily dispatch in your inbox.
Cannabis legalization working well in Denver, gov't analysis finds (Newsletter: August 10, 2018)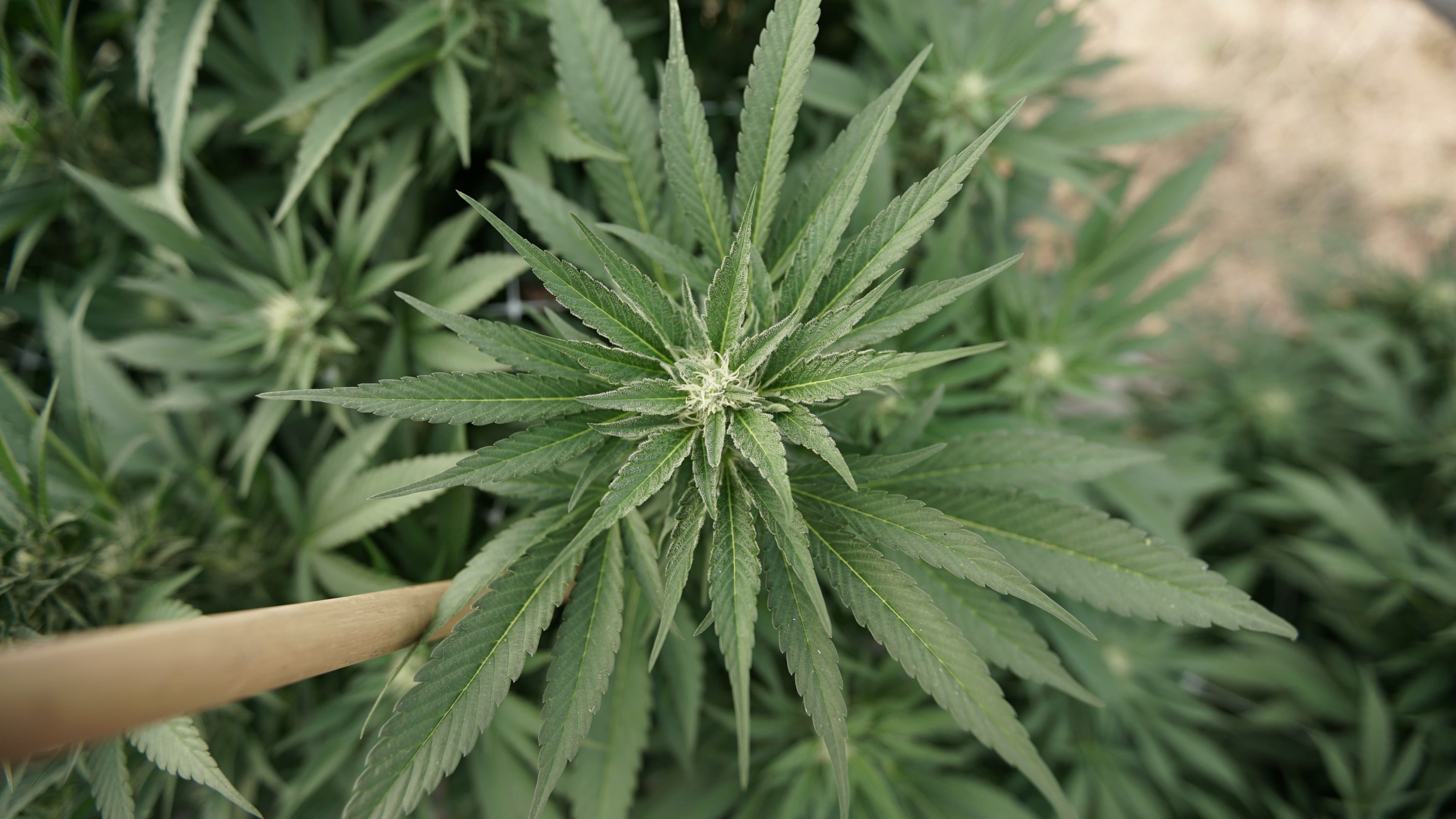 Indian state decriminalizing drugs; Congresswoman has cannabis quips in TV interview; WA moves to overhaul testing & packaging regs
Subscribe to receive Marijuana Moment's newsletter in your inbox every weekday morning. It's the best way to make sure you know which cannabis stories are shaping the day.
Your support makes Marijuana Moment possible…

By starting a $10 per month pledge on Patreon — or about 45 cents per issue of this newsletter — you can help us rely less on ads to cover our expenses, hire more journalists and bring you even more marijuana news.
https://www.patreon.com/marijuanamoment  

/ TOP THINGS TO KNOW

A government report from Denver, Colorado finds that the city is having success regulating the marijuana industry and is generating increasing amounts of tax revenue.

The Indian state of Sikkim is moving to decriminalize drugs.

Washington State regulators began a process that could significantly overhaul rules for marijuana testing and packaging.

Congresswoman Barbara Lee (D-CA) delivered hilarious and sharp cannabis quips in a Comedy Central appearance.

A research trial on the benefits of medical marijuana for military veterans with PTSD only needs a handful of additional enrollees.

/ FEDERAL

The U.S. Drug Enforcement Administration and the FBI coordinated with state and local police in a raid of more than a dozen suspected illegal marijuana growing operations near Denver, Colorado.

Congresswoman Jacky Rosen (D-NV), a U.S. Senate candidate, tweeted, "Since Nevadans made it clear that marijuana should be legal, our state has enjoyed more jobs and a strong tax revenue. This is why I'm supporting legislation to regulate marijuana like alcohol."

Congressman Ro Khanna (D-CA) tweeted, "I work for the communities ravaged by the "war on drugs" and trapped in a cycle of poverty and mass incarceration by cash bail, payday lenders, mandatory minimums and the school-to-prison pipeline."

/ STATES

New Jersey's Senate president said lawmakers are close to agreeing on a final draft of a marijuana legalization bill and that a vote could happen next month. Separately, regulators hosted a conference for people interested in applying for medical cannabis business licenses.

Minnesota Republican gubernatorial candidate Jeff Johnson said he opposes legalizing marijuana but understands that "culture is passing me by."

Florida Democratic gubernatorial candidate Philip Levine spoke in support of legalizing marijuana at a forum.

Ohio regulators said medical cannabis products should be available to patients by the end of the year.

California water officials are helping to flag illegal marijuana grows for law enforcement.

Michigan regulators approved medical cannabis business licenses. They will not delay a key licensing deadline that could force many businesses to close.

Massachusetts regulators approved more recreational marijuana business licenses. And the state launched a new public education campaign about marijuana.

North Dakota regulators sent an update on medical cannabis implementation.

/ LOCAL

Activists in Fremont, Ohio qualified a marijuana depenalization measure for the November ballot.

The Sacramento, California City Council approved an equity plan intended to let people impacted by the war on drugs participate in the legal cannabis industry.

Boston, Massachusetts city councilmembers are pressing officials for more information about how they make marijuana businesses permitting decisions.

Local officials at the West Virginia Municipal League conference heard a presentation about marijuana reform.

Los Angeles, California marijuana regulators are now accepting anonymous complaints through their website.

/ INTERNATIONAL

A Welsh police chief is calling for legalization marijuana collectives where people can obtain and socially use cannabis.

The Canadian government released new data from an ongoing survey on marijuana usage patterns.

/ ADVOCACY

Massachusetts regulator and longtime activist Shaleen Title rejected an invitation to speak at the Cannabis World Congress & Business Exposition, an event that last year caused controversy and sparked a boycott by inviting Trump ally Roger Stone to be a keynote speaker.

The National Association of Insurance Commissioners formed a Cannabis Insurance Working Group.

Here's a lengthy look at the fight for military veterans to get medical cannabis access.

Clarity PAC is a new Florida marijuana legalization advocacy organization.

/ BUSINESS

The Common Application, used my many college admissions officials, is dropping a question about students' criminal histories.

Oklahoma State University and the University of Oklahoma announced that medical cannabis will not be allowed on their campuses.

Leafwire is hosting a pitch competition for marijuana companies seeking investment this month.

/ CULTURE

Musician David Crosby spoke about his new marijuana brand.
Make sure to subscribe to get Marijuana Moment's daily dispatch in your inbox.
Photo courtesy of Chris Wallis // Side Pocket Images.