Sessions Blames Media For Drug Issues And Says Marijuana Isn't Good For You
Attorney General Jeff Sessions said in a speech on Tuesday night that the media and "permissive rhetoric" are to blame for drug misuse issues in the United States.
"We don't think illegal drug use is 'recreation.' Lax enforcement, permissive rhetoric and the media have undermined the essential need to say no to drug use. Don't start," he said. "That's what President Trump said to us the other day in a meeting. What did Nancy Reagan say? Just say no. Don't start this stuff."
Sessions also referenced recent marijuana enforcement policy changes he enacted.
"We are not going to pretend that there is not a law against marijuana. There is a federal law against marijuana," he said. "And we're not going to pretend marijuana is good for you, either. I don't think it is."
The comments came at Heritage Foundation event celebrating the late President Ronald Reagan's birthday.
In the speech, Sessions cited his marijuana and drug enforcement moves as part of a list of "things we are doing to restore the rule of law and the constitutional balance."
Last month, the attorney general rescinded an Obama-era memo that has generally allowed states to implement their own marijuana laws without federal interference, a change that has generated broad bipartisan pushback and which is out of step with President Trump's campaign pledges to respect local cannabis laws.
In a question-and-answer session following the speech, Sessions said that "we think a lot of [heroin addictions] is starting with marijuana and other drugs."
WATCH: Attorney General Jeff Sessions says his goal for 2018 is to see a further decline in prescriptions of opioids, and says, "we think a lot of this is starting with marijuana and other drugs." pic.twitter.com/paWSsEuNrl

— NBC News (@NBCNews) February 7, 2018
At a graduation ceremony for Drug Enforcement Administration agents last month, Sessions blamed the marijuana legalization and drug policy reform movement for increases in overdose deaths.
Photo courtesy of Gage Skidmore.
State Treasurers Group Endorses Marijuana Banking Legislation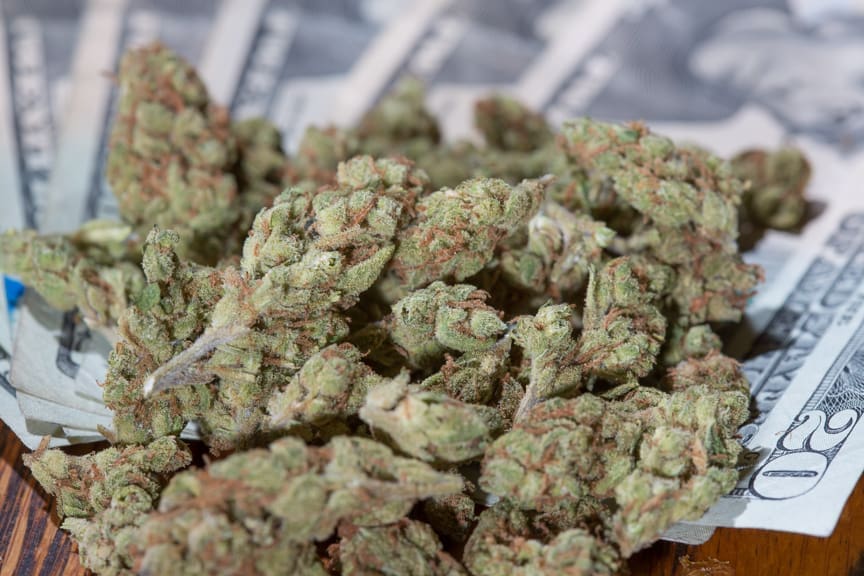 A group representing state treasurers and finance officials is formally calling on Congress to pass legislation allowing marijuana businesses to more readily store their profits in banks.
The National Association of State Treasurers adopted a resolution on Friday announcing that the organization "supports common sense federal laws and regulations to provide essential banking services to state legalized cannabis businesses, promote public safety and financial transparency, and facilitate local, state and federal tax and fee collection."
The measure, which makes clear that the group "takes no position as to whether cannabis should be legalized under the laws of the United States or of any state," highlights the public safety issues caused by current federal policy, which makes many financial services providers reluctant to work with the marijuana industry.
"Lacking banking services, many legal cannabis businesses operate solely in cash," it says. "Cash-based systems are inefficient, expensive, and opaque, making illicit activity more difficult to track and posing a significant risk to public safety by increasing the likelihood of violent crime."
The status quo also causes headaches for regulators, the group argues.
"Whereas, unbanked cannabis businesses are unable to write checks, make and receive electronic payments, utilize payroll providers, accept debit or credit cards, or pay taxes through a financial institution, tax collection is more difficult and burdensome for both businesses and governments, and the potential for tax fraud is substantially increased," the resolution states.
The group's endorsement, which was led by Oregon State Treasurer Tobias Read and Utah Treasurer Damschen, follows a letter on the issue that 17 state treasurers signed earlier this month.
"This was an ongoing, thoughtful conversation the Association has been having for the last two years," Read told Marijuana Moment. "The majority of states have legalized medical or recreational cannabis, and need to have safe banking options for these businesses. I hope that Congress will recognize that this public safety issue is bi-partisan and will create safer communities."
The move by treasurers' organization also comes after the National Association of Attorneys General, which represents the top law enforcement officials at the state level, issued a similar endorsement.
Legislation to protect banks from being punished by federal regulators for working with marijuana businesses is gaining momentum in Congress.
In March, the House Financial Services Committee approved a cannabis banking bill in a bipartisan vote of 45 to 15. The legislation, which is awaiting a vote on the House floor, now has 182 cosponsors. A companion Senate bill has 28 senators signed on.
In the meantime, the National Association of State Treasurers is urging the Trump administration to keep in place Obama-era guidance meant to provide some level of clarity and comfort to banks interested in working with the cannabis industry.
"NAST supports financial law enforcement authorities' consistent interpretation of the FinCEN guidance and, barring changes to federal law, the continued application of the guidance to allow some financial institutions to offer banking services to the state legalized cannabis industry," the resolution says.
Majority Of State Attorneys General Tell Congress To Pass Marijuana Banking Bill
Texas Senate Committee Approves House-Passed Medical Marijuana Expansion Bill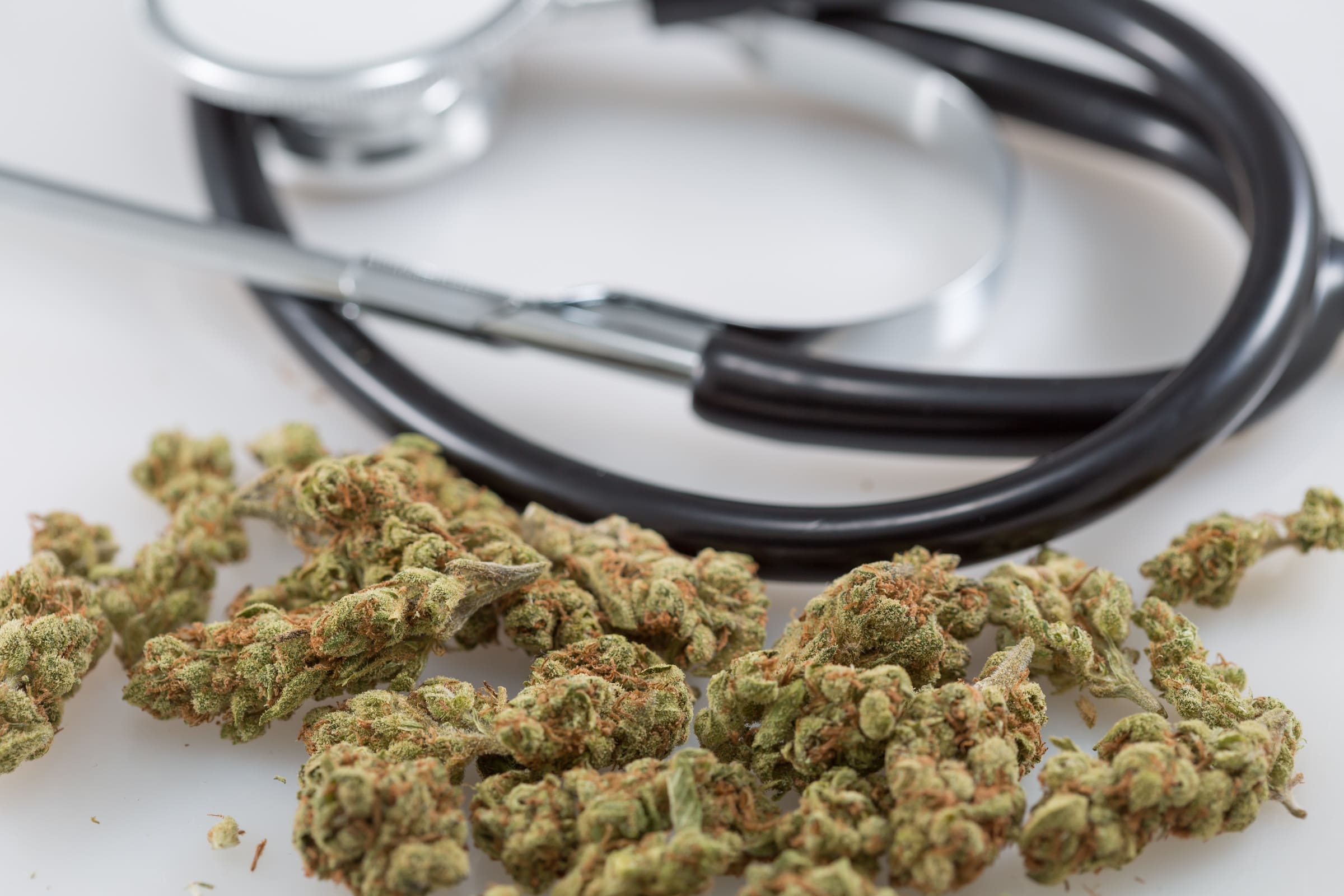 By Alex Samuels, The Texas Tribune
Even as the Senate stonewalls a handful of bills aimed at lessening criminal penalties for possession of marijuana, an upper chamber committee on Friday advanced legislation that aims to vastly expand who has access to medical cannabis in the state.
As filed, state Rep. Stephanie Klick's House Bill 3703 would add multiple sclerosis, epilepsy and spasticity to the list of debilitating medical conditions that qualify for cannabis oil. The progress on her bill comes four years after Klick authored legislation that narrowly opened up the state to the sale of the medicine.
The bill requires approval by the full Senate chamber before it can return to the Texas House, where lawmakers have already approved two bills to drastically expand the Compassionate Use Program, which currently only allows the sale of cannabis oil to people with intractable epilepsy who meet certain requirements. But according to the Senate sponsor of the bill, the legislation is likely to pass the upper chamber — despite leadership once expressing aversion to relaxing the existing state program.
Several who testified before the Senate committee pleaded with the panel to advance the bill, sharing personal stories of how using cannabis oil has helped them treat a bevy of medical ailments. Lawmakers from both parties were receptive to the emotional testimony and, after more than an hour of discussion, voted unanimously to send the legislation to the full Senate.
When laying out the bill in front of the Senate committee Friday, state Sen. Donna Campbell, R-New Braunfels, introduced a reworked version of the measure which further expanded which Texans have access to the medicine. In addition to the conditions already outlined by Klick, those with other illnesses like seizure disorders, amyotrophic lateral sclerosis, or ALS, terminal cancer and autism would also be eligible to obtain the medicine. The version of the bill Campbell laid out also eliminated what she called an "onerous requirement" that those wanting access to the medicine get the approval of two licensed neurologists.
Under Campbell's version of the bill, the Texas Department on Public Safety would still have oversight of the Compassionate Use Program. Her revised bill also keeps intact the 0.5% cap on the amount of the psychoactive element in marijuana known as THC that medical cannabis products are legally allowed to contain.
"For many patients in the [Compassionate Use Program], participation in the program has been life altering," Campbell said. "These people are our friends, our family, our neighbors. Members of our churches and in our communities have benefitted from this."
Multiple Texans who either currently use the medicine, or felt they could benefit from access to it, spoke before the Senate committee.
"Before CBD, I had 200 seizures a day lasting 15 to 30 seconds," said Brenham resident Julia Patterson. "It affected my grades and my social life. I couldn't play sports. I couldn't go to sleepovers. … After CBD oil, I'm now one year seizure free. I have my driver's license and I'm finishing the school year with A's."
Still, there was a small show of opposition from a handful of parents and veterans who said they wished the legislation was more broad and included conditions like post-traumatic stress disorder.
State Sen. José Menéndez, a San Antonio Democrat who filed a medical expansion bill this legislative session that never got hearing, raised questions about the potential shortfalls of Klick's bill.
"What happens if the Legislature does not address PTSD in this bill? What do you think is going to be the impact?" Menéndez asked Keith Crook, a retired Air Force veteran who testified on the bill.
"I'm going to bury more of my friends because this medicine saved my life," Crook responded. "And there are people who don't have the ability to access it or will be refused access to it because of a law.
"I'm a criminal. I use everyday. But I'm just trying to stay alive and do the right thing."
Nearing the end of the testimony, Campbell implied that it would take more than one legislative session before Texas further expanded the number of conditions who qualify for the medicine in order to prevent "unintended consequences."
"Anybody who watches a football game is going to root for their team and be happy when they at least get a first down," Campbell said. "We would like to be able to include so many more diagnoses. This is more certainly a more expanded list and we will keep working with this."
The bill still faces several more hurdles before it can be signed into law. The bill will need approval from the full Senate and then the House will have to accept the Senate's changes — or both chambers will need to reconcile their differences on the bill's language in conference committee.
Its chances of passage look sunny in the upper chamber, however, though Lt. Gov. Dan Patrick previously said he was "wary of the various medicinal use proposals that could become a vehicle for expanding access to this drug." During Friday's hearing, Campbell said Patrick "helped craft" the reworked version of the legislation. House Speaker Dennis Bonnen also told Spectrum News this week he thinks the Senate will take concepts from both medical cannabis bills passed by the House earlier — one from Klick and the other from Democratic state Rep. Eddie Lucio III of Brownsville — and "put them into one."
Expanding the Compassionate Use Act has drawn the support of some politically powerful players since the last legislative session. In March, a new group lobbying for medical marijuana, Texans for Expanded Access to Medical Marijuana, emerged and has players with some serious clout in the Capitol — including Allen Blakemore, a top political consultant for Patrick.
The Republican Party of Texas also approved a plank last year asking the Legislature to "improve the 2015 Compassionate Use Act to allow doctors to determine the appropriate use of cannabis to certified patients."
This article originally appeared in The Texas Tribune.
The Texas Tribune is a nonprofit, nonpartisan media organization that informs Texans — and engages with them — about public policy, politics, government and statewide issues.
Presidential Candidate Jokes About Why Denver Decriminalized Psychedelic Mushrooms
Sen. Michael Bennet (D-CO) joked on Thursday that Denver voters approved a measure to decriminalize psychedelic mushrooms because they thought the state of Colorado was running low on marijuana.
The 2020 Democratic presidential candidate made the remark during an appearance on Late Night with Seth Meyers. The host asked Bennet if it was "true that magic mushrooms are going to be legal in Colorado."
(The measure actually simply decriminalizes psilocybin mushrooms for adults, and only in the city of Denver.)
Bennet slapped his knee and quipped, "I think that our voters just voted to get Denver to do that, and I think they might've thought that we were out of marijuana all of a sudden."
"And by the way, we're not out of marijuana in Colorado," he said.
"That's what it says on the state flag now, right?" Meyers said.
"Yeah, exactly," Bennet replied.
The senator, who previously served as the superintendent of the Denver Public Schools, has cosponsored several wide-ranging cannabis bills in Congress, including legislation to federally deschedule marijuana and penalize states that enforce cannabis laws in a discriminatory way.
But before his state voted to legalize marijuana in 2012, Bennet stood opposed.
It's not clear how he voted on Denver's historic psilocybin initiative.
At least Bennet is aware of the measure and was willing to joke about it, though. Several of his colleagues who have worked on cannabis issues declined to weigh in on decriminalizing psychedelics when asked by Marijuana Moment recently.
Congressional Lawmakers Have Little To Say About Decriminalizing Psychedelics Following Denver Victory
Photo courtesy of YouTube/Late Night with Seth Meyers.