Treasury Department Issues Updated Guidance On Hemp Banking Rules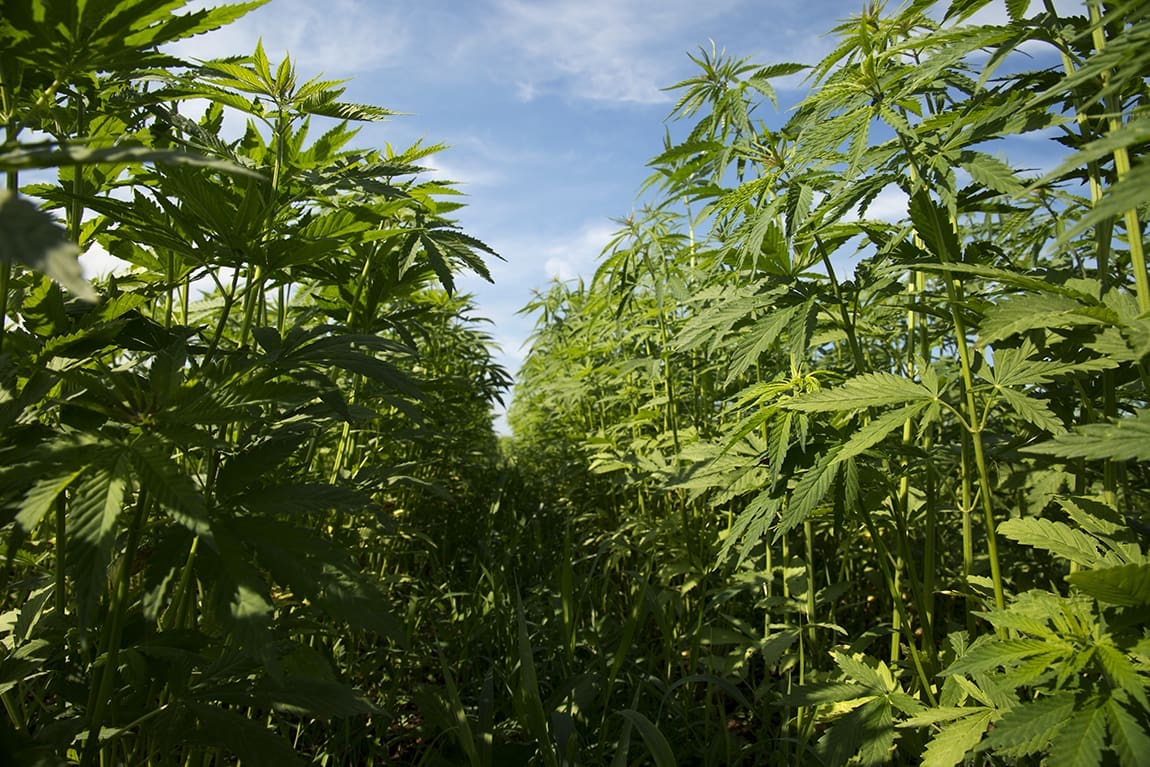 Federal financial regulators on Monday released updated guidance for banks and credit unions that service hemp businesses.
The Financial Crimes Enforcement Network (FinCEN), which is part of the Treasury Department, said that the update is meant to expand on earlier guidance the agency provided following the federal legalization of hemp under the 2018 Farm Bill. The new memo explains changes in reporting requirements and emphasizes that because the crop is no longer a controlled substance, financial institutions don't have to automatically flag transactions that are from hemp business accounts.
"This guidance explains how financial institutions can conduct due diligence for hemp-related businesses, and identifies the type of information and documentation financial institutions can collect from hemp-related businesses to comply with [Bank Secrecy Act] regulatory requirements," FinCEN wrote. "This clarification is intended to enhance the availability of financial services for, and the financial transparency of, hemp-related businesses in compliance with federal law."
They also emphasized that the notice does not "replace or supersede FinCEN's previous guidance" on banking for marijuana businesses that was implemented under the Obama administration in 2014.
Unlike for marijuana companies, banks and credit unions do not have to automatically file suspicious activity reports, or SARs, solely because a business client is involved in the hemp market. They must still be filed for marijuana-related businesses, however.
FinCEN did say in the new document that there are circumstances where reporting would be warranted for hemp companies. It outlined four examples:
1. If a customer appears to be involved in marketing hemp in a state or territory where it remains illegal.
2. If a customer "appears to be using a state-licensed hemp business as a front or pretext to launder money derived from other criminal activity or derived from marijuana-related activity that may not be permitted under applicable law."
3. If a customer seems to be involved in the hemp market in order to "conceal or disguise involvement in marijuana-related business activity."
4. If a customer is "unable or unwilling to certify or provide sufficient information to demonstrate that it is duly licensed and operating consistent with applicable law."
The regulatory agency also provided clarification on requirements for businesses that are involved in marketing both hemp and marijuana.
FinCEN said that "if the proceeds of the businesses are kept separate, or the customer and its financial institution are able to identify which proceeds are marijuana-related and which are hemp-related, then the 2014 Marijuana Guidance, including specific SAR filing, applies only to the marijuana-related part of the business."
"FinCEN expects financial institutions to monitor the transactions of hemp-related businesses for signs of suspicious or unlawful activity, just as with other customers," the notice states. "To the extent the financial transactions of a hemp-related business are comingled with marijuana-related activities, a financial institution should apply FinCEN's 2014 Marijuana Guidance, which provides clarity on how to file SARs on marijuana-related activities."
This FinCEN guidance comes days after the agency released its latest update on the number of financial institutions that are servicing cannabis-related businesses. It showed a slight decline in the number of banks and credit unions that are taking on marijuana clients since the last quarter.
Also this month, the National Credit Union Administration issued a memo explaining issues related to providing financial services to hemp businesses. The federal agency listed 17 questions and answers about banking hemp businesses that credit unions are likely to have. That includes information about the status of the USDA's interim final rule, compliance for hemp production, NCUA rules for serving the industry and more.
Bipartisan Senators File Marijuana And CBD Research Amendment To Defense Spending Bill
Photo courtesy of Brendan Cleak.