Top White House Official Blasts Marijuana Banking Provisions In Democrats' Coronavirus Bill
Vice President Mike Pence's top staffer on Thursday joined the chorus of Republicans criticizing House Democrats for including marijuana banking provisions to the chamber's latest coronavirus relief bill.
Marc Short, who is Pence's chief of staff and previously served as director of legislative affairs for the White House, discussed the COVID-19 legislation during an interview with Fox Business, and he described the Democratic proposal as a "liberal wish list" with "all sorts of things totally unrelated to coronavirus."
"In one instance they have provided guarantees for banking access for marijuana growers," Short said. "That has absolutely nothing to do with coronavirus."
He's referring to language that was inserted from the Secure and Fair Enforcement (SAFE) Banking Act to protect financial institutions that service state-legal cannabis businesses from being penalized by federal regulators.
Numerous Republicans—including Senate Majority Leader Mitch McConnell (R-KY)—have been critical of the provision, arguing that it is not germane to the issue at hand.
The majority leader took a shot at House Speaker Nancy Pelosi (D-CA) this week after she defended the inclusion of the banking language and called marijuana a "proven" therapy.
Democrats, for their part, have made the case that granting cannabis businesses with access to the banking system would mitigate the spread of the virus by allowing customers to use electronic payments rather than exchange cash. They also say it could provide an infusion of dollars into the financial system that's especially needed amid the economic downturn caused by the pandemic.
Rep. Tulsi Gabbard (D-HI) told Marijuana Moment in an interview this week that she agrees with her colleagues that the marijuana banking provision is relevant to COVID-19 bill.
"By continuing to disallow anyone associated with these industries that states have deemed legal is further perpetuating serious problems and uncertainty during a time when, frankly, we need as much certainty as we can get," she said.
While the Senate did not include the banking language as part of their COVID-19 bill, there's still House-passed standalone legislation that could be acted upon.
The SAFE Banking Act has been sitting in the Senate Banking Committee for months as lawmakers negotiate over the finer points of the proposal.
Last month, a bipartisan coalition of state treasurers sent a letter to congressional leaders, asking that they include marijuana banking protections in the next piece of coronavirus relief legislation.
In May, a bipartisan coalition of 34 state attorneys general similarly wrote to Congress to urge the passage of COVD-19 legislation containing cannabis banking provisions.
DEA Reveals Details Of Investigation Into California Marijuana Companies With Latest Court Filing
USDA Appoints Another Hemp Executive To Trade Advisory Committee
Another hemp industry executive has been appointed to a federal advisory committee under the U.S. Department of Agriculture (USDA) and U.S. Trade Representative (USTR).
Patrick Atagi, chairman of the board at the National Industrial Hemp Council (NIHC), will serve as a member of USDA's Agricultural Technical Advisory Committee for Trade in Tobacco, Cotton and Peanuts, the organization announced on Friday.
He's the second member of NIHC to join a USDA and USTR advisory panel. Kevin Latner, vice president of marketing for the group, was appointed to the Agricultural Technical Advisory Committee for Trade in Processed Foods in July.
In their federal advisory roles, the NIHC officials will focus on advocating for trade policies that benefit the burgeoning hemp market.
"I want to thank outgoing USDA Secretary Sonny Perdue for his confidence and look to working with Biden Administration Secretary-designate Tom Vilsack and USTR-designate Katherine Tai," Atagi said in a press release. "It's an honor to be asked to serve and I look forward to representing the hemp industry."
These appointments come at a pivotal time, as USDA just last week released its final rule setting out the federal regulations for hemp that will take effect in March. With two industry experts advising the federal agency, they could bring unique insights that further promote market growth.
Early versions of the agency's proposed regulations were met with mixed reviews from industry stakeholders. While many appreciated USDA's efforts to stand up the market, there was widespread criticism from businesses and lawmakers over certain provisions viewed as excessively restrictive such as testing requirements and THC limits.
The final rule doesn't include everything stakeholders sought, but there were some modifications made throughout the process, including adding flexibility in THC testing and extending the sampling window.
These aren't necessarily areas where the NIHC appointees will be directly involved, but they could help inform regulations from a trade perspective.
Under a trade deal signed last year, China will be required to buy a lot more hemp from the U.S.
Even as USDA crafted its rules and built up these advisory committees, it has spent past months reviewing and approving numerous state and tribal regulatory proposals—most recently for Rhode Island.
Biden Transition Team Highlights Top Health Pick's Medical Marijuana Work
Biden Transition Team Highlights Top Health Pick's Medical Marijuana Work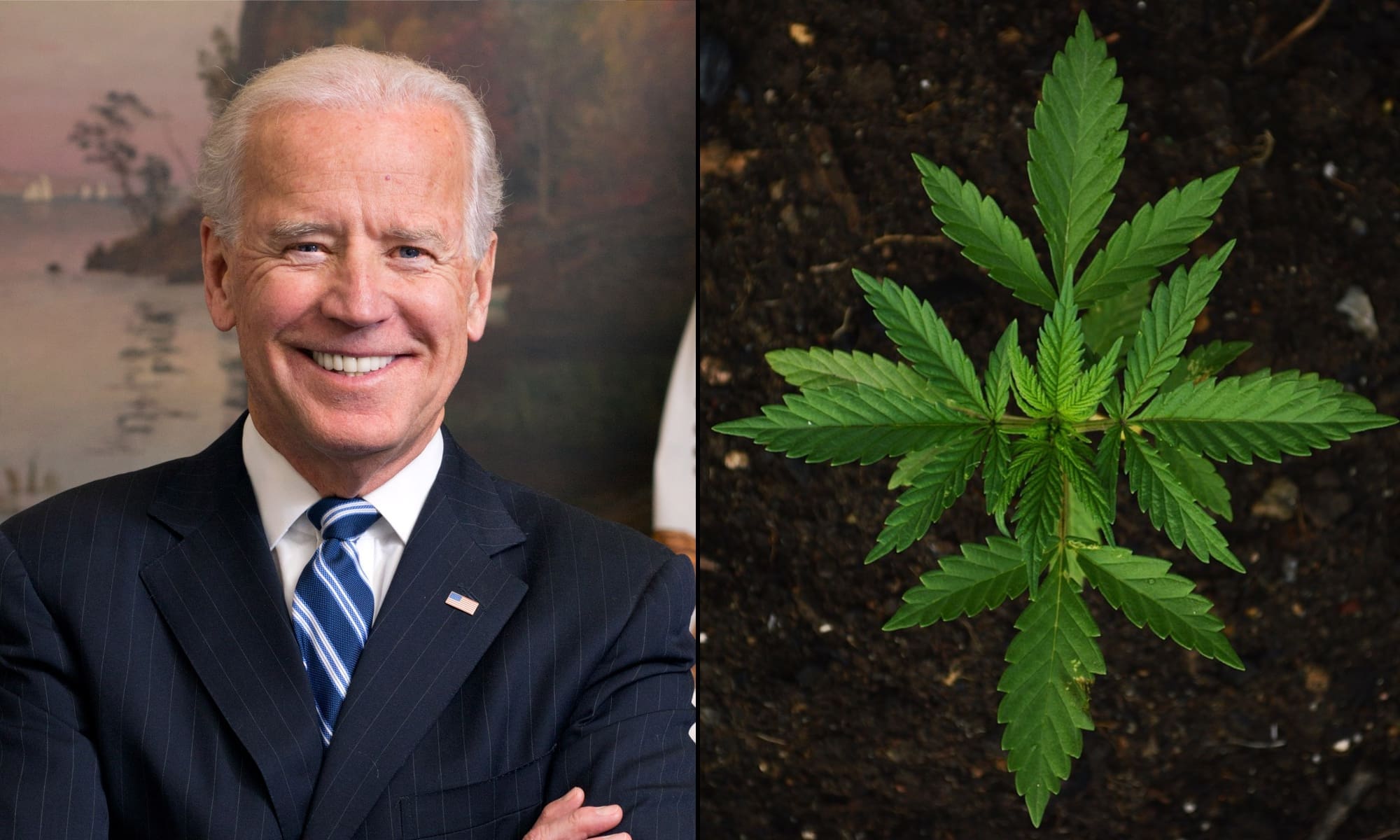 President-elect Joe Biden's new pick for a leading role in the U.S. Department of Health and Human Services (HHS) is a strong ally of the medical marijuana community—the latest pro-reform selection to be named in recent weeks.
Rachel Levine, who currently serves as Pennsylvania's health secretary, is being nominated for assistant secretary of HHS. And the Biden transition team isn't shying away from her connection to medical cannabis, noting her expertise on the topic in a press release on Tuesday.
"In addition to her recent posts, Dr. Levine is also an accomplished regional and international speaker, and author on the opioid crisis, medical marijuana, adolescent medicine, eating disorders, and LGBTQ+ medicine," Levine's official biography states.
Of course, the president-elect is in favor medical cannabis, in addition to a number of other more modest reform proposals such as rescheduling, decriminalizing possession, expunging prior marijuana records and letting states set their own policies. But given his ongoing opposition to adult-use legalization, the cannabis mention on his site is noteworthy.
Pennsylvania Gov. Tom Wolf (D) reacted to Biden's selection by emphasizing Levine's cannabis work, noting that during her time in the state's health department, she "was instrumental in establishing the state's medical marijuana program, bringing national awareness to opioid use disorder, and highlighting and promoting the need for adequate medical care and access for the LGBTQ community."
Michael Bronstein, president of the American Trade Association for Cannabis & Hemp, similarly said in a press release that Levine "is a trailblazer who successfully guided the implementation of Pennsylvania's medical marijuana program."
"Under Dr. Levine's leadership, the program expanded qualifying conditions based on science, added flower to help meet patient needs, and stood up a first in the nation marijuana research program," he said. "Pennsylvania is now one of the quickest growing and most consequential medical marijuana markets in the country in large part due to Dr. Levine's work."
In one of the more recent actions in her current role, the health department head oversaw temporary changes to the state's medical cannabis program in response to the coronavirus pandemic. That included eliminating restrictions on the number of patients a registered caregiver can work with.
"In the midst of COVID-19, we need to ensure medical marijuana patients have access to medication," she said in March. "We want to be sure cardholders in the medical marijuana program can receive medication for one of 23 serious medical conditions during this difficult time."
Levine, who would also be the first openly transgender Senate-confirmed federal official, would be serving in an agency that plays a significant role in setting federal marijuana policy. While the Justice Department broadly dictates marijuana's federal scheduling, a medical and scientific review by HHS is binding on the attorney general's subsequent classification decision.
Biden's pick to lead HHS, California Attorney General Xavier Becerra (D), is also amenable to reform.
The president-elect also recently nominated former South Carolina Democratic Party Chair Jaime Harrison to lead the Democratic National Committee—and he's a strong backer of full marijuana legalization.
Biden announced earlier this month that he wants Rhode Island Gov. Gina Raimondo (D) to run the Commerce Department. The governor came out in support of legalization in 2019, and she released a budget proposal last year that called for a state-run regulatory model for cannabis.
For attorney general, Biden is nominating Judge Merrick Garland, who has not been especially outspoken about his views on marijuana policy. While advocates expressed concern about his commentary in a 2012 federal appeals case on marijuana scheduling, he doesn't appear to have been publicly hostile to a policy change.
In other positive news for advocates, the president-elect is also set to nominate former prosecutor and civil rights activist Vanita Gupta as associate attorney general. She favors cannabis legalization and has strongly condemned harsh criminalization policies for non-violent drug offenses.
New York Governor Says Budget Uses Marijuana Revenue For Social Equity, With Details Forthcoming
New York Governor Says Budget Uses Marijuana Revenue For Social Equity, With Details Forthcoming
New York Gov. Andrew Cuomo (D) on Tuesday previewed expected revenue from a legal marijuana program he's proposing through his annual budget, with more detailed legislative language set to be released later in the day.
The governor has repeatedly argued that taxing and regulating cannabis will help fill a historic, $15 billion budget deficit. And while the projected $350 million in annual revenue from marijuana taxes won't resolve the problem on its own, it represents one opportunity to boost an economy that has suffered amid the coronavirus pandemic.
"We also propose legalizing adult-use cannabis, which would raise about $350 million," Cuomo said in his budget speech, adding that "$100 million would go to a social equity fund. That would still give us $250 million towards the budget and our needs."
A briefing book for the governor's budget states that legalization should be enacted "for the purposes of fostering and promoting temperance in their consumption, to properly protect the public health, safety, and welfare, and to promote social equality."
Watch Cuomo discuss his marijuana legalization proposal below:
While it's not immediately clear what that social equity fund would entail, it's a notable component that advocates are closely monitoring. An outline of his budget plan similarly said the proposal will "correct past harms by investing in areas that have disproportionally been impacted by the war on drugs."
In the briefing book, the governor calls for three types of taxes on recreational cannabis products: one based on THC content to be applied at the wholesale level, a 10.25 percent surcharge tax at the point of purchase by consumers and applicable state and local sales taxes.
The THC potency tax is intended to "more accurately capture both the true market value and the potential public health risks associated with the final cannabis product," the governor's office said, and it will be applied as follows:
"Cannabis flower/pre-roll/shake products are taxed at a rate of 0.7 cent per milligram of THC content. Cannabis concentrates/oil products are taxed at a rate of 1 cent per milligram of THC content, while cannabis infused/edible products are taxed at a rate of 4 cents per milligram of THC content."
"Of the THC-based tax, retail surcharge, and any license fees, the first $10 million in FY 2023, $20 million in FY 2024, $30 million in FY 2025, $40 million in FY 2026, and $50 million annually thereafter are directed for social equity purposes, with the remainder directed to the newly established New York State Cannabis Revenue Fund," it states.
A press release from the governor's office clarifies that $100 million equity figure Cuomo mentioned in his speech is the aggregate funding over the first four years. "These monies will be used to support individuals and communities that have been the most harmed by decades of cannabis prohibition," it says.
New York Budget Director Robert Mujica similarly said during a follow-up briefing on Tuesday that the social equity effort will support "communities that have been harmed by the nation's policies with relation to cannabis."
"As far as the cannabis and social equity fund, that is in the statute—we would have a permanent funding going program," he said. "So as the program ramps up, a portion of the funding will go $100 million, and then there'll be an ongoing fund once it ramps up to continue those investments."
Further, the governor's briefing book notes that the existing medical cannabis excise tax will continue, as well as "the current revenue distributions for an additional seven years and directing the currently undistributed 45 percent of tax revenue to the newly established New York State Cannabis Revenue Fund."
The administration also estimates that the equivalent of 208 full-time jobs will be added to the Division of Alcoholic Beverage Control to support the new Office of Cannabis Management, which will be charged with regulating and issuing licenses for the new recreational marijuana market as well as those for medical cannabis and hemp.
Cuomo has twice pitched legalization through the budget, but reform legislation has stalled in part because of disagreements about how to allocate tax revenue. The governor has generally favored putting the monies in the state's general fund, while leading legislators and activists have pushed for a more targeted distribution centering communities most impacted by the drug war.
If the outline and this latest speech are any indication, it seems Cuomo may be coming around to the latter proposal. But again, the full details of the plan will come when actual legislative language is released later on Tuesday.
In any case, the legislature will have more influence this year after Senate Democrats secured a supermajority in the November election. If the governor were to veto any bill over details he didn't like, they could potentially have enough votes to override him.
There's growing recognition within the legislature about the seeming inevitability of marijuana reform this year, regardless of differing opinions on the specifics.
The top Republican in the New York Assembly said last month that he expects the legislature to legalize cannabis this coming session.
Senate Majority Leader Andrea Stewart-Cousins (D) said in November that she also anticipates that the reform will advance next year, though she noted that lawmakers will still have to decide on how tax revenue from marijuana sales is distributed.
Cuomo also said that month that the "pressure will be on" to legalize cannabis in the state and lawmakers will approve it "this year" to boost the economy amid the health crisis.
The push to legalize in New York could also be bolstered by the fact that voters in neighboring New Jersey approved a legalization referendum in November.
Legislators prefiled a bill to legalize cannabis in New York earlier this month. The legislation, introduced in the Senate by Sen. Liz Krueger (D) and 18 other lawmakers, is identical to a version she filed last year that did not advance.
Separately, several other bills that focus on medical marijuana were recently prefiled in New York, and they touch on a wide range of topics—from tenants' rights for medical cannabis patients to health insurance coverage for marijuana products.
This story has been updated to include comments from the budget director and details about the legalization proposal outlined in the briefing book.
New Virginia Senate Marijuana Committee Holds First Hearing On Legalization Bill
Photo elements courtesy of Metropolitan Transportation Authority and Carlos Gracia.