Texas and New Jersey Voters Support Marijuana Legalization, Polls Show
A combo of new polls released on Thursday shows that voters in two key states are resoundingly in support of legalizing marijuana.
In Texas, voters back ending cannabis prohibition by a nearly two-to-one margin of 61 percent to 34 percent.
In New Jersey, adults support legalization 59 percent to 37 percent.
In both states, support is particularly strong among Democrats and independents.
The Texas survey, conducted by Quinnipiac University, showed that 69 percent of both demographics were on board, along with 43 percent of Republicans.
In the New Jersey poll, done by Monmouth University, 65 percent of Democrats and 60 percent of independents said they support legalizing cannabis. Forty-five percent of GOP respondents were in favor.
There is huge backing for legalization among younger people in both states: 79 percent of 18-34 year-olds in Texas and 69 percent among the same age group in New Jersey.
The New Jersey poll in particular could give a boost to Gov. Phil Murphy, who campaigned on legalization and included projected cannabis tax revenue in his budget request.
New Jersey Governor Includes Marijuana Legalization In Budget Proposal
The new Garden State survey also found that 60 percent of respondents think legalizing marijuana would help the state's economy.
Photo courtesy of Chris Wallis // Side Pocket Images.
Texas Lawmaker Files Marijuana Decriminalization Bill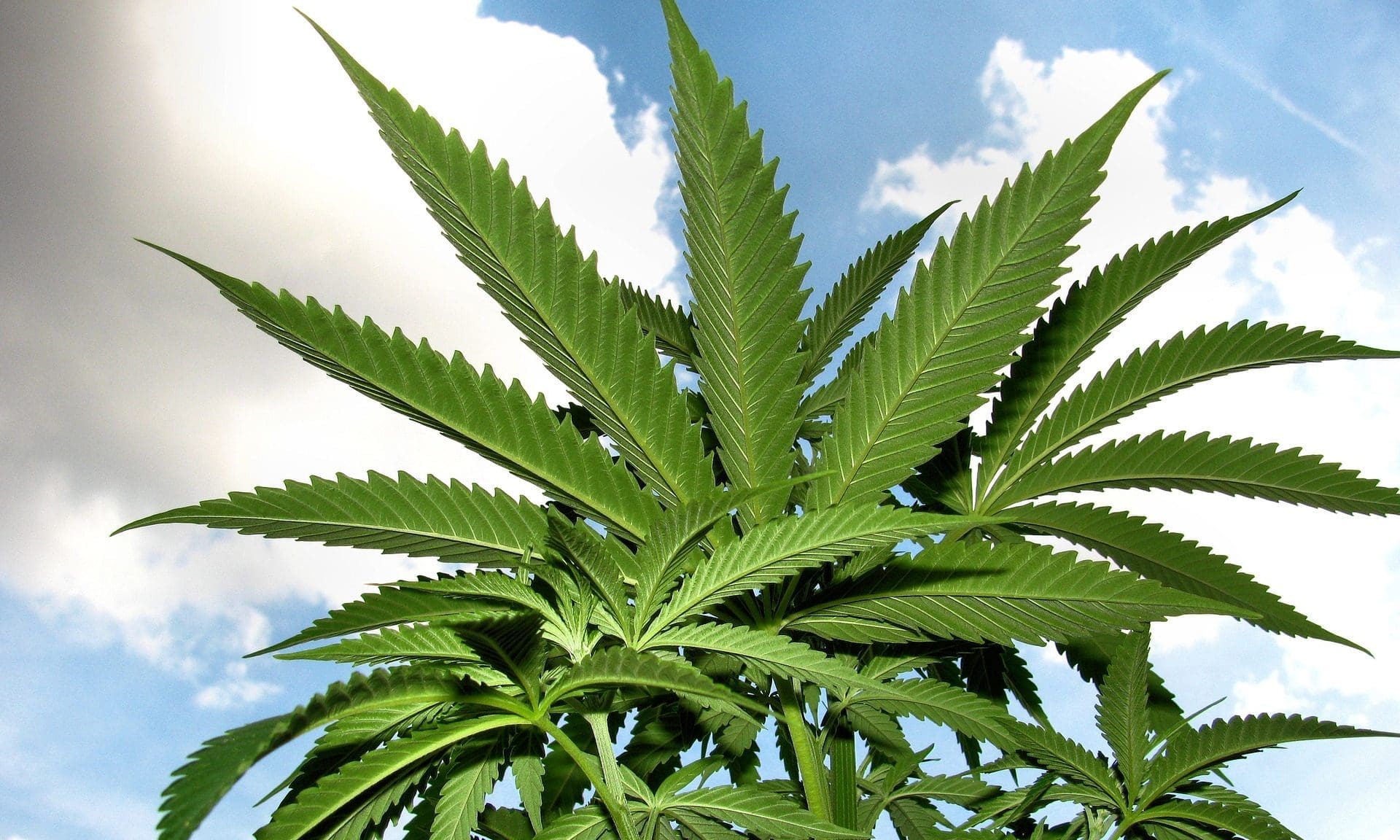 Possessing small amounts marijuana would no longer come with the threat of jail time if a Texas Democratic representative—and the state's Republican Party—have their way.
On Monday, the pre-filing period for the upcoming 2019 legislative session, which begins in January, kicked off, and one of the first bills put forward is a proposal to decriminalize cannabis.
"Civil penalty legislation is the first thing I've filed on the first day of filing for the 86th Session. There's been an incredible swell of bipartisan support since last session, and the official Texas Republican and Democratic platforms both approve of this kind of reform now," Rep. Joe Moody, the bill's sponsor, said in a press release. "I'm optimistic that this will be the session we finally see smarter, fairer marijuana laws in Texas."
In June, the Texas Republican Party adopted a platform plank endorsing marijuana decriminalization for the first time.
"We support a change in the law to make it a civil, and not a criminal, offense for legal adults only to possess one ounce or less of marijuana for personal use, punishable by a fine of up to $100, but without jail time," the state GOP platform now reads.
Advocates believe that 2019 could finally be the year for far-reaching marijuana reform in Texas.
"The time has come for marijuana law reform," Heather Fazio, director of Texans for Responsible Marijuana Policy, said. "Over the last several years, we've seen increasing support and this legislative session offers a unique opportunity for reform. Just as support for reform transcends partisan politics among Texas voters, we also see unprecedented bipartisan support at the Capitol."
During a debate with his reelection opponent in September, Gov. Greg Abbott (R) for the first time expressed openness to marijuana law reform.
"One thing I don't want to see is jails stockpiled with people who have possession of a small amount of marijuana," he said.
"I would be open to talking to the legislature about reducing the penalty for [marijuana] possession of two ounces or less from a Class B misdemeanor to a Class C misdemeanor," Abbott said.
While that would fall short of the decriminalization proposal put forth by Moody and supported by advocates, it signals that cannabis reform is now possible in the Lone Star State.
Moody's bill would eliminate the threat of arrest, jail time and a criminal record for possessing less than an ounce of marijuana.
Several other pieces of marijuana legislation were also pre-filed on Monday, including several to expand the state's existing very limited medical cannabis program, one of which would put a constitutional amendment on the ballot for voters to decide on in 2019.
This piece was updated to note that other cannabis-related bills have also been introduced.
VA Will Explore Medical Marijuana, But Only If Federal Law Changes, Secretary Says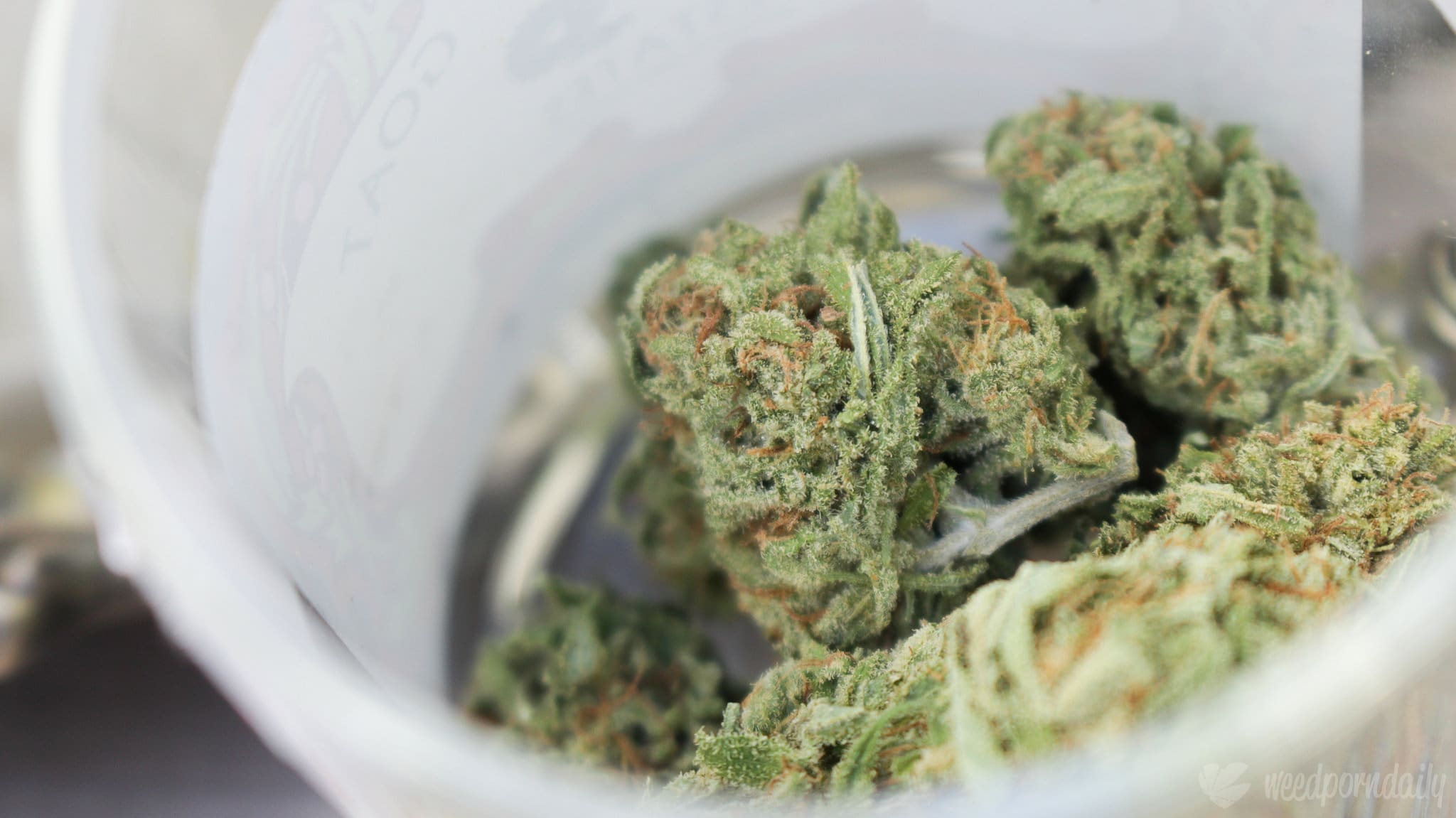 If marijuana is federally legalized, the Department of Veterans Affairs (VA) will consider letting benefits go toward medical cannabis for veterans, VA Secretary Robert Wilkie said on Friday. But until then, the issue is a non-starter.
Asked whether medical marijuana was among the alternative therapies the VA would explore for patients, Wilkie said flatly that cannabis "is against federal law."
"If that changed, would you be OK with it?" a moderator at a National Press Club forum asked.
"If the laws change and there's medical evidence there, of course we look at that," Wilkie said. "But the law is pretty clear at the federal level."
While there have been legislative attempts to force the VA to allow its doctors to recommend cannabis, none of those proposals have been enacted into law, and internal department policy currently prohibits such activities—even at facilities that operate in legal marijuana states. For now, the most VA doctors can do is discuss cannabis with patients, but they can't fill out state forms to help veterans obtain it.
But if things do change at the federal level (and some insiders are under the impression that cannabis reform will soon be on the White House agenda), it looks like medical cannabis will at the very least get a second look from VA officials.
Trump Plans To Back Legal Medical Marijuana After Midterms, GOP Congressman Says
Photo courtesy of WeedPornDaily.
Mitch McConnell Guarantees Industrial Hemp Legalization
Senate Majority Leader Mitch McConnell (R-KY) is guaranteeing that the 2018 Farm Bill will include his industrial hemp legalization provision after the Senate and House reach a compromise—ideally by the end of the year.
"If there's a Farm Bill, it'll be in there, I guarantee that," he told reporters on Friday.
McConnell said he's visited several hemp processors over the past few months, and one thing that occurred to him was the international implications of hemp legalization. Executives based in countries like Australia and major investors have expressed interest in the hemp business, he said, signaling the crop's immense potential.
"I don't want to overstate this—I don't know if it's going to be the next tobacco or not—but I do think it has a lot of potential," he said. "And as all of you already know, in terms of food and medicine but also car parts. I mean, it's an extraordinary plant."
When industrial hemp is legalized, it will be "lightly regulated" by the U.S. Department of Agriculture, McConnell stressed. He added that . the Justice Department wouldn't be involved and the "only federal involvement would be [hemp farmers would] be eligible for crop insurance."
And because prospective hemp cultivators would have to register their business, local law enforcement would be able to identify legitimate grows, he said. That way they can find individuals growing "the cousin," McConnell said, referencing marijuana.
See the video of McConnell's hemp legalization guarantee, about 13:15 into the clip below:
The senate majority leader's hemp legalization plan got an endorsement from his counterpart in the House last month. Outgoing House Speaker Paul Ryan (R-WI) discussed the benefits of cannabidiol (CBD) and said he backed efforts to legalize hemp.
"And by the way, there's a lot of industrial uses for hemp that I understand from talking to Mitch McConnell is a big deal to Kentucky agriculture," Ryan said. "And we're all in favor of that as well."
While McConnell said lawmakers are working to pass a farm bill before the year's end, he also acknowledged that a separate provision concerning work requirements for food stamp recipients has caused delays.
Paul Ryan Touts The Benefits Of A Marijuana Ingredient And Industrial Hemp
This story has been updated to include the video of McConnell's remarks.
Photo courtesy of Gage Skidmore.