Top Baltimore Prosecutor Dismisses Drug Possession Cases And Closes Warrants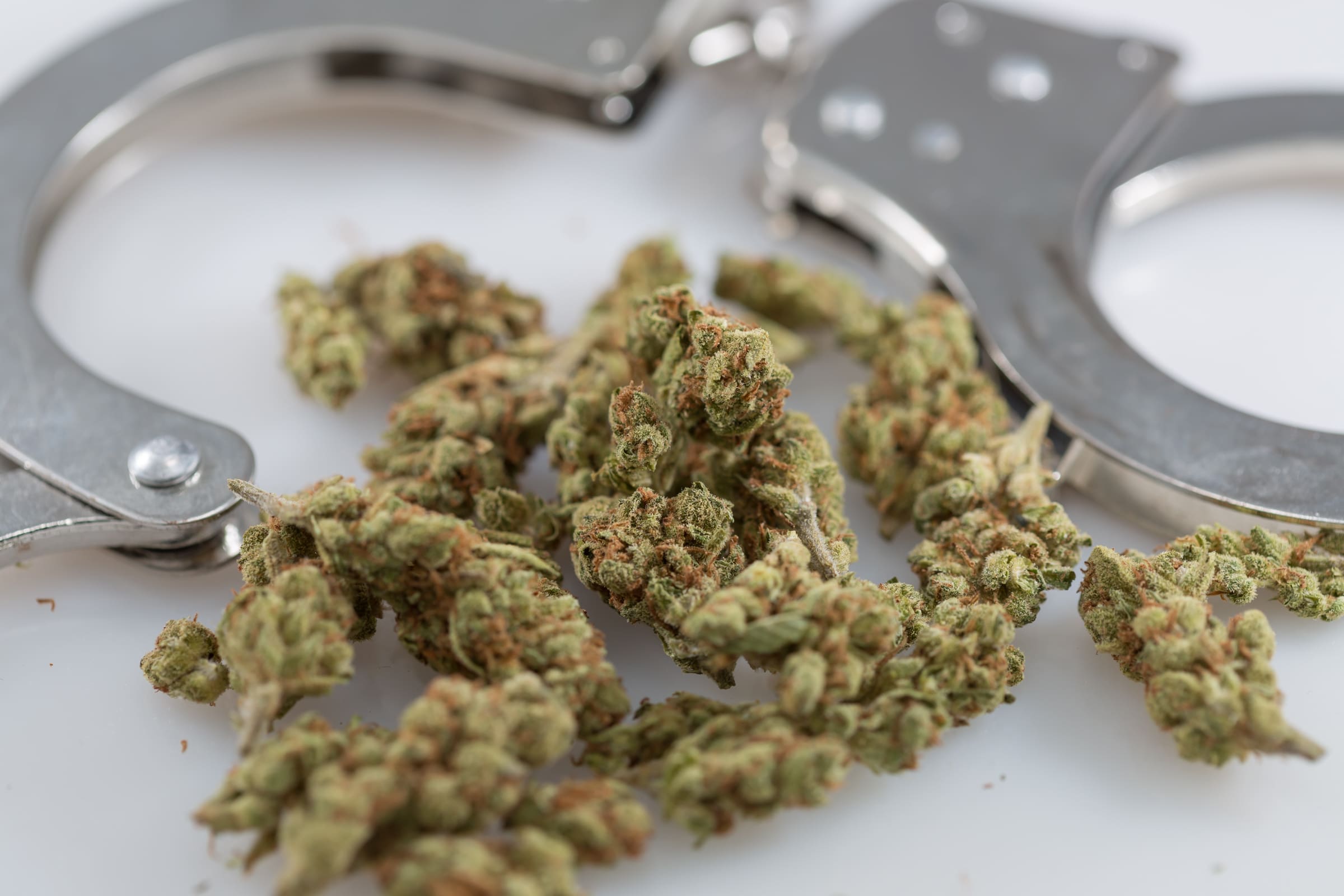 The top prosecutor in Baltimore is proactively closing warrants and dismissing hundreds of cases for certain offenses, including simple drug possession, that her office is no longer pursuing amid the coronavirus pandemic.
This development comes three months after State's Attorney Marilyn Mosby first issued a memo stating that prosecutors should dismiss various low-level cases such as drug possession, attempted drug distribution, prostitution, traffic offenses and public urination.
"Unfortunately, we became aware that people were still being arrested due to open warrants for failing to appear in court on an offense the office no longer intended to prosecute," the office said in a press release on Thursday. "Unlike a standalone offense, the Baltimore City SAO has to go to court to request that the warrant be 'quashed' before being able to dismiss the case."
To resolve that issue, prosecutors with the State's Attorney's Office went to district and circuit court from June 17-19, requesting hearings to eliminate the warrants and dismiss the cases. A total of 586 open warrants were closed and eliminated.
Letters were sent to affected individuals, but the office also provided instructions about how to determine the status of their case online.
"We encourage everyone who is concerned about an outstanding warrant for these minor offenses to go to this website and see if their case has been dealt with," Mosby said. "COVID-19 in jails is still a major public health threat, and we want to slow the number of people entering the criminal justice system."
"As prosecutors, we are committed to protecting the safety and wellbeing of everyone in our community. We are not prosecuting certain offenses, so logically we do not want people to be held on warrants associated with those offenses," she added. "As we have shown in the three months since introducing our new policies, we can balance public health and public safety and this work continues along that path."
It remains to be seen whether the city's deprioritization of drug and other low-level offenses will continue beyond the current health crisis.
Mosby, who participated in a tour of Portugal with numerous prosecutors to learn about the country's decriminalization policy last year, said in an earlier statement to Marijuana Moment that the "policy is in place for now as an attempt to save lives."
"We will assess the policy at a later date and time when this global pandemic is over," she said.
The prosecutor has been proactive about pushing drug reform in her office. She announced last year that city prosecutors should no longer process marijuana possession cases and moved to clear the criminal records of people with prior cannabis convictions.
The top Baltimore cop prosecutor also testified at a first-ever congressional hearing on ending marijuana prohibition last year, emphasizing the need for federal policy change.
Bipartisan Lawmakers Push Marijuana Reform In Floor Debate On Policing Overhaul Bill