Thousands Of Comments Urge FDA To Allow CBD In Foods And Supplements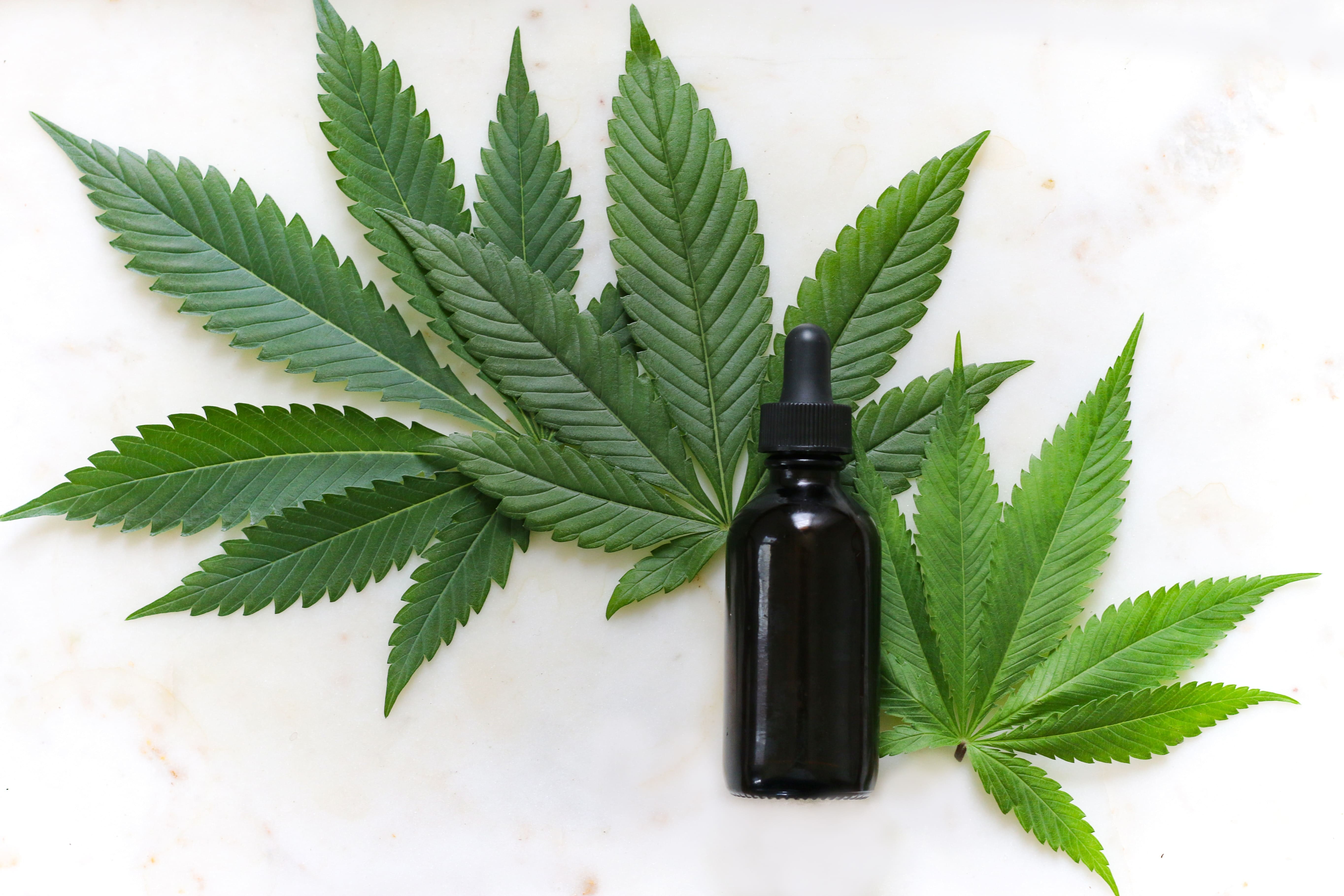 The Food and Drug Administration's (FDA) public comment period for CBD regulations closed on Tuesday, with thousands having weighed in on the health and safety effects of the non-intoxicating cannabis compound.
By the end of Wednesday, individuals and organizations filed more than 4,400 submissions, which will be used to inform FDA's rulemaking process for cannabidiol products. The comment period opened in April and it was followed by a first-ever FDA public hearing on the cannabinoid that involved testimony from numerous industry stakeholders and reform advocates.
The initial deadline was set for July 2, but that was extended by two weeks in response to strong public interest in weighing in on issues FDA requested, including health risks and benefits, manufacturing processes and product quality
The comments run the gamut. Hundreds of people shared personal anecdotes about how CBD had treated symptoms of various conditions such as anxiety and pain, and others said it helped them wean off of other drugs that had damaging side effects.
Several health professionals and medical associations offered their perspective as well, recommending that CBD be regulated as a health supplement that must meet certain quality and labeling standards.
"Our patient community has used non-FDA approved CBD and other cannabis-based products when other options have failed to provide seizure control for their family member with Dravet syndrome," the Dravet Syndrome Foundation wrote. "Due to reports of extreme variations in product consistency and frequent label misrepresentation, we would welcome standardizing labeling for cannabis based dietary supplements and foods including concentration, ingredients, and stability."
Some organizations, including advocacy groups and law firms, answered FDA's questions head-on and went into details about how they feel CBD should be regulated, what its impacts on safety are and best practices for testing and labeling.
The National Cannabis Industry Association, National Association of State Departments of Agriculture (NASDA), New York State Bar Association, National Grocers Association, U.S. Hemp Roundtable, Vote Hemp and Center for Science in the Public Interest (CSPI) were among those groups that provided comprehensive responses to FDA's request.
A coalition of 37 state attorneys general also submitted comment.
"As the primary enforcers of our respective states' consumer protection laws, we offer a unique perspective as to the new legalized market of certain cannabis and cannabis-derived compounds, including CBD products," the state officials wrote. "Although products containing cannabis or cannabis-derived compounds may well offer real benefits to consumers, it is important that consumers have reliable risk and benefit information to make informed choices about initiating and continuing the use of these products."
The AGs want FDA to continue "to explore manufacturing, testing, and marketing best practices so that consumers are not at risk of misleading advertising or harm to their health from dangerous additives or undisclosed risks of use."
AG Yost has joined 37 attorneys general in urging federal cooperation with states to protect consumers from false advertising and harms to their health from products containing cannabis or cannabis-derived compounds, including cannabidiol (CBD). Read more: https://t.co/JTgW4yi6yi pic.twitter.com/h1XdByA6d6

— Ohio Attorney General Dave Yost (@OhioAG) July 17, 2019
In its comment, CSPI wrote that it is "critical that FDA assert its authority on behalf of consumers to ensure that products are safe, accurately labeled, and free of adulterants and contaminants, and that consumers are aware of relevant risks."
"To do so will require that the agency articulate a long-term program to gradually align the state laws that legalize these products with applicable federal health and safety protections, as we propose," the organization argued.
"NASDA urges FDA to engage with NASDA and NASDA members in meaningful conversations on how this framework can be establish in a manner that will protect public health, while also fostering growth within this new emerging industry," the agriculture association said.
U.S. Hemp Roundtable said that the organization believes "FDA has all the tools necessary to expeditiously issue a rule allowing CBD in foods and dietary supplements."
"We believe that a federal regulatory framework, rather than a patchwork of state and local laws, provides the best means for ensuring consumers receive accurate, consistent information about hemp-derived products," the group added.
Vote Hemp urged FDA not to let the approval of the CBD-based medication Epidiolex prevent it from allowing hemp-derived CBD products into the marketplace.
"Whole-plant hemp extracts can be part of a healthy diet, are beneficial to consumers, and are not pharmaceutical drugs, especially when they are not marketed to have a therapeutic effect on consumers," the group wrote. "FDA should recognize that whole-plant hemp extracts are distinct from any substance that has been submitted to FDA for approval as a pharmaceutical drug."
An FDA official said last week that it will be speeding up the rulemaking process for CBD—something that lawmakers and stakeholders have pressured the agency to do since hemp and its derivatives were federally legalized under the 2018 Farm Bill. A report on progress will be released by early fall, she said.
The same official will testify at a Senate hearing on hemp issues next week.
Additional answers could come out of a hemp industry conference in August, where another FDA official is scheduled to speak about the status of developing regulations for CBD.
Photo by Kimzy Nanney on Unsplash.
Trump Says Marijuana Makes People "Lose IQ Points" In Secret Recording
President Trump could be heard saying that using marijuana makes people "lose IQ points" in a secretly recorded conversation released on Saturday.
"In Colorado they have more accidents," the president said in the clip captured by Lev Parnas, an associate of Trump attorney Rudolph Giuliani, who is at the center of the Ukraine scandal that led to the president's impeachment. "It does cause an IQ problem."
Please visit Forbes to read the rest of this piece.
(Marijuana Moment's editor provides some content to Forbes via a temporary exclusive publishing license arrangement.)
Photo courtesy of YouTube/White House.
Austin Police Chief Says Marijuana Arrests Will Continue Despite City Council Vote
Chief Brian Manley said he would continue to enforce marijuana laws the day after the city council unanimously approved stopping arrests and tickets for low-level cases.
By Jolie McCullough, The Texas Tribune
The day after the Austin City Council approved a resolution to stop arresting or ticketing people for most low-level marijuana possession offenses, the police chief made clear he had no plans to do so.
"[Marijuana] is still illegal, and we will still enforce marijuana law if we come across people smoking in the community," Chief Brian Manley said during a news conference Friday afternoon.
Though cracking down on those in possession of small amounts of marijuana has never been a priority for the department, he said, police will continue to either issue tickets under the city's "cite-and-release" policy or arrest people if officers "come across it."
The difference, according to City Council member and resolution sponsor Greg Casar, is that the council's move now guarantees those actions will come with no penalty. Tickets will be meaningless pieces of paper and any arrests will result in a quick release with no charges accepted from prosecutors, he told The Texas Tribune after the news conference.
"What has changed since yesterday is that enforcement, almost in virtually all cases, is now handing someone a piece of paper with no penalty or no court date," Casar said.
The move by the City Council came as a direct result from Texas' new hemp law which complicated marijuana prosecution across the state. Last summer, when lawmakers legalized hemp, they also changed the definition of marijuana from cannabis to cannabis that contains more than 0.3% THC, the psychoactive ingredient in the plant.
Many prosecutors, including those in Austin's Travis County, now won't accept pot cases based on look and smell alone, requiring lab testing to determine THC levels before accepting a case. Such testing is not yet available in public crime labs, though some counties and cities have spent money to obtain test results from private labs.
The council's resolution prohibited using city funds or personnel to conduct such testing in non-felony marijuana cases. It also directed the elimination, to the furthest extent possible, of arrests or citations for cannabis possession. As Manley also noted, the resolution clarifies it can't technically decriminalize marijuana, since that is state law.
The resolution gave the city manager until May 1 to report back to the council on how police were trained in this new resolution, and Casar said he hopes Manley reviews his policies before then.
Manley said in the news conference that he would continue to review the resolution, as well as police policies.
But, he assured, "a City Council does not have the authority to tell a police department not to enforce a state law."
The Texas Tribune is a nonprofit, nonpartisan media organization that informs Texans — and engages with them — about public policy, politics, government and statewide issues.
Austin City Council Approves Measure To End Most Marijuana Arrests
Andrew Yang Wants To Legalize Psychedelic Mushrooms For Military Veterans
Andrew Yang says he wants to legalize psilocybin mushrooms for military veterans to help them combat mental health conditions such as post-traumatic stress disorder (PTSD).
During a town hall event at an Iowa college on Thursday, the 2020 Democratic presidential candidate was asked whether he would take initiative and allow veterans to access medical marijuana if elected. Yang replied he "will be so excited to be that commander-in-chief" that he would not only end federal cannabis prohibition but would go one step further by legalizing the psychedelic fungus for veterans as well.
"We need to get marijuana off of the Controlled Substances Act and legalize it at the federal level, make it freely available," he said. "I say this because I've talked to hundreds of veterans and other Americans who benefit from marijuana as a pain relief treatment, and it's much less deadly than the opiates that many, many people are using for the same conditions."
"I've talked to veterans who've also benefited from psilocybin mushrooms," he added. "They said it was the only thing that actually has helped combat their PTSD. I'm for legalizing psilocybin mushrooms for veterans as well. Pretty much if it's going to help a veteran, we should make it easier, not harder, for them to get access to it."
Yang's drug policy reform platform is unique in that respect. While the majority of Democratic candidates support marijuana legalization, he's pushed unique proposals such as decriminalizing possession of opioids and making psilocybin mushrooms "more freely available" for therapeutic purposes. The candidate also wants to invest federal funds in safe injection facilities where individuals can use prohibited drugs in a medically supervised environment and receive help getting into treatment.
He hasn't gone so far as embracing the decriminalization of all drugs, as former South Bend, Indiana Mayor Pete Buttigieg has, however.
That said, Yang did signal that he's open to legalizing and regulating "certain drugs" beyond cannabis, which he argued would disrupt international drug cartels. Rep. Tulsi Gabbard (D-HI) recently said she backs "legalizing and regulating" currently illegal controlled substances to protect public safety and combat the illicit market.
At the Iowa town hall, Yang went on to say that he's particularly interested in legalizing marijuana, and he again pledged to "pardon everyone who's in jail for a non-violent marijuana-related offense because they shouldn't be in jail for something that's frankly legal in other parts of the country."
"And I would pardon them all on April 20, 2021, high-five them on the way out of jail and be like, 'things got a lot better in the last year,'" he said, referencing the unofficial cannabis holiday 4/20.
Tom Steyer Calls For Marijuana Legalization And Opioid Decriminalization
Photo element courtesy of Gage Skidmore.
https://commons.wikimedia.org/wiki/File:Andrew_Yang_(48571382196).jpg