The Debate Over How, Not Whether, Congress Should Legalize Marijuana Is Heating Up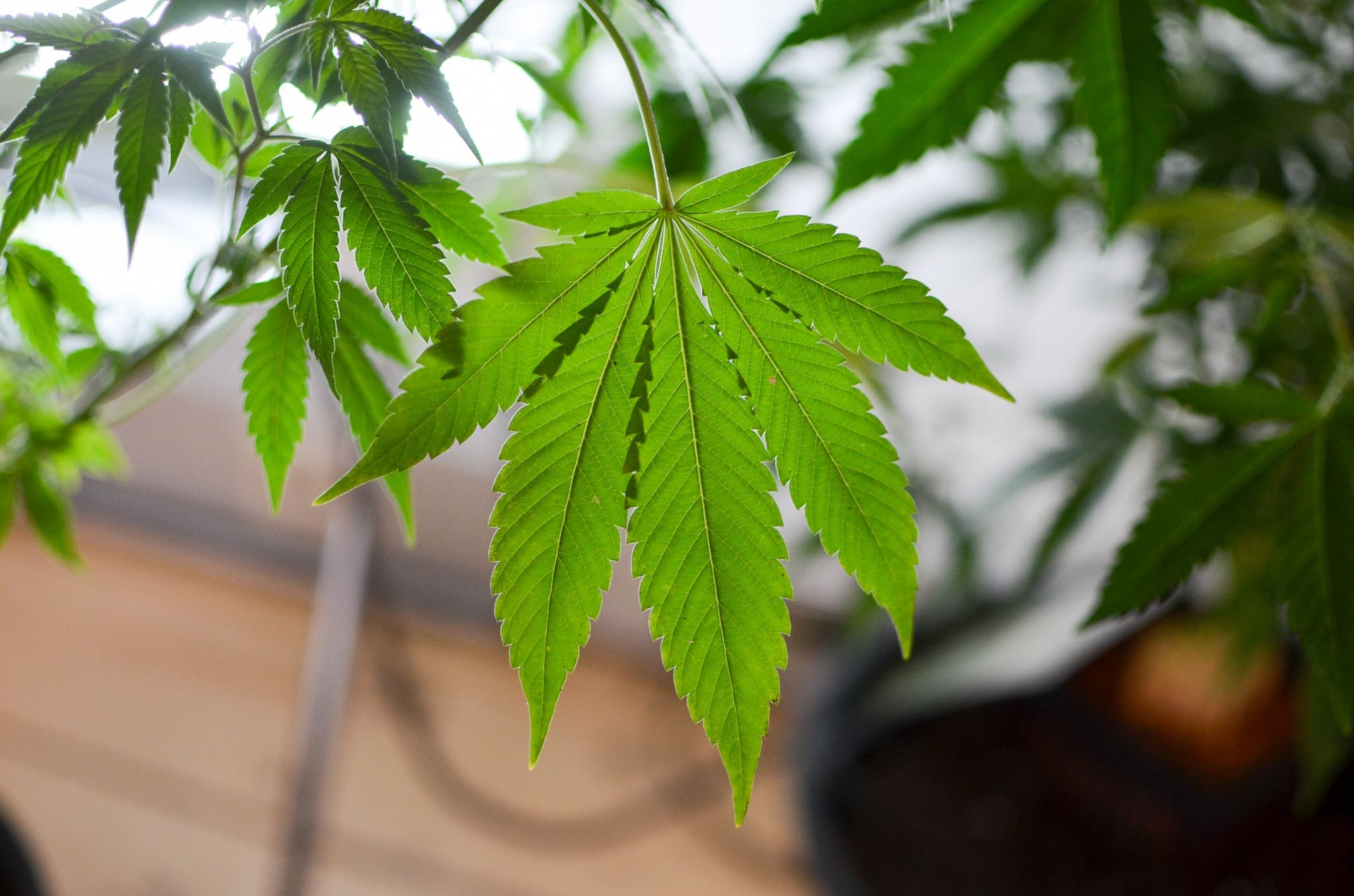 With a congressional committee set to hold a first-ever hearing on ending federal marijuana prohibition on Wednesday, debate among legalization advocates over which piece of cannabis reform legislation would be the most effective and politically achievable is intensifying.
A key part of that conversation concerns the Strengthening the Tenth Amendment Through Entrusting States (STATES) Act, which would amend the Controlled Substances Act (CSA) to exempt state-legal marijuana activity from federal enforcement actions.
Advocates broadly agree that passage of the STATES Act would represent a momentous development in the reform movement, providing protections for many marijuana consumers and businesses in legal states. But questions remain about what specifically the legislation would accomplish and whether it goes far enough.
Moreover, there's disagreement about whether lawmakers and activists should invest their political capital and efforts into the bill when several others on the table—such as the Marijuana Justice Act (MJA), the Marijuana Freedom and Opportunity Act and others—would make broader changes to federal drug policy and include social equity provisions that are increasingly seen as vital components of any reform agenda.
It's a complicated situation that will likely spark discussion at Wednesday's hearing before the House Judiciary Crime, Terrorism and Homeland Security Subcommittee. The panel has released few advance details about the meeting's scope, but its title alone—"Marijuana Laws in America: Racial Justice and the Need for Reform"—indicates that the debate will go beyond merely whether to legalize and instead delve into specifics on charting the best path beyond prohibition.
A staffer for the committee said in a press advisory on Tuesday that the hearing "will not focus exclusively on any one aspect of marijuana laws or any particular legislative proposal." Rather, it "will address the breadth of the issue and inform future legislative efforts."
"For the first time in recent history, the Judiciary Committee is going to be having a candid conversation about what reform should look like and how federal criminalization impacts the existing tension between state-legal programs and what changes in federal policy will impact and influence future reform efforts made at the state level to end the practice of otherwise law-abiding adults being put into handcuffs or discriminated against and treated like second-class citizens," Justin Strekal, political director of NORML, told Marijuana Moment.
For some advocates, the path to ending prohibition doesn't lead to the STATES Act. Instead, it leads to more comprehensive reform legislation à la the MJA, a bill introduced by Sen. Cory Booker (D-NJ) that would not only remove cannabis from the CSA altogether—something STATES doesn't do—but also provide for record expungements and penalize individual states that carry out cannabis prohibition in a discriminatory manner by withholding certain federal funds.
Booker, a 2020 Democratic presidential candidate, cosponsored last year's version of the STATES Act. But he withheld his signature from this latest version, stating that he would no longer consider marijuana reform proposals that don't address social equity concerns.
The path could also lead to legislation from Senate Minority Leader Chuck Schumer (D-NY), whose Marijuana Freedom and Opportunity Act would deschedule marijuana and apportion some tax revenue from legal cannabis sales to a grant program aimed at incentivizing participation in the industry by individuals from communities disproportionately impacted by prohibition. It would also set aside funding to support the expungement of cannabis convictions.
A less-talked-about bill from Rep. Tulsi Gabbard (D-HI), another 2020 presidential contender, would also remove cannabis from the CSA—and with Rep. Don Young (R-AK) as an original sponsor, it's uniquely bipartisan descheduling legislation.
House Judiciary Committee Chairman Jerrold Nadler (D-NY) is also said to be crafting a far-reaching marijuana bill that is expected to include social equity provisions, though details are scarce and advocates expect it will be filed sometime in the wake of this week's hearing.
The STATES Act, by comparison, is a modest reform proposal that social justice activists have argued is inadequate, especially as momentum builds across the country for wide-ranging measures that place an emphasis on equity.
That momentum was on full display on Tuesday, as 10 leading civil rights and criminal justice reform groups including the ACLU announced that they'd formed a coalition in order to advocate for comprehensive marijuana legislation. Among other things, the Marijuana Justice Coalition said that any reform plan should involve descheduling cannabis, expunging the records of those with past marijuana convictions and investing revenue from legal sales into communities that have been disproportionately impacted by prohibition.
However, proponents of passing the STATES Act—including Cannabis Trade Federation CEO Neal Levine, who will testify as the minority party's witness at the Judiciary hearing on Wednesday—aren't arguing that Congress shouldn't pursue bills like the MJA. Rather, he says, it's a matter of timing and political calculus about what kind of reform is achievable and can help stop many ongoing harms of prohibition in the short term.
Levine, who previously served as the director of state campaigns and policies at the Marijuana Policy Project, told Marijuana Moment that his organization and its allies have a strategy in place proven to get positive cannabis reform legislation enacted: "We passed as much as we could as fast as we could and we built upon it," he said, referring to incremental cannabis bills that were passed in states and were later expanded through more far-reaching reforms. "That is our general strategy."
And for the time being, the bill that stands the best odds of getting enacted into law is the STATES Act, he argues. There's "not a lot of political will to go far beyond" that bill in the Senate today, and Levine said that if it does pass, it wouldn't take the wind out of the sails of broader reform legislation—it will add to it.
"What we want to see is the full end of prohibition with full expungements. Period," Levine said. "If we took a whip count of the U.S. Senate and we found that the Marijuana Justice Act had 60 votes and a credible path, we'd be all in on the Marijuana Justice Act. We want to see prohibition end."
Levine will make that case on Wednesday. An excerpt of his written testimony that was released on Tuesday reads:
"We have a long way to go with respect to reversing the harms caused by marijuana prohibition and need to begin the process as soon as possible. The question before this Subcommittee and before Congress is whether there is a willingness to advance a bill to the President's desk that will immediately address nearly all of the issues I have raised. With strong bipartisan support for legislation like the STATES Act, it is possible during the current session of Congress to take major steps toward respecting state cannabis laws, protecting workers, and advancing a more secure, vibrant, and equitable cannabis industry. We hope that Congress will take advantage of the opportunity."
Other advocates are concerned that with only so much time left on the congressional calendar, and an uncertain Capitol Hill and White House situation going forward after next year's elections, they may only get one bite at the apple to change federal cannabis laws for the foreseeable future—and the STATES Act isn't the bite they hope to savor.
The STATES Act is, by most measures, one of the most practical pieces of marijuana reform legislation that stands any chance of being enacted in the 116th Congress. It has a states' rights focus that has engendered bipartisan support, with notable Republicans signed on as original cosponsors for both the House and Senate versions. Sen. Cory Gardner (R-CO) and Rep. Dave Joyce (R-OH) are behind the bill, and both can exercise influence in their respective chambers to get it out the gate and onto the president's desk.
That leads into another significant factor: President Donald Trump has said that he "really" supports the STATES Act. Following conversations with Trump on the issue, Gardner said he was left with the impression that there is "an ally in the president on this" and that he'd be inclined to sign the bipartisan bill.
The Colorado senator's advocacy for the legislation could also open an essential window for advancement in the Senate, which is overseen by Majority Leader Mitch McConnell (R-KY), a vocal proponent of hemp but a staunch opponent to the crop's "illicit cousin" marijuana. McConnell might be compelled to bring the bill to a floor vote if he's thinking strategically about how to minimize Gardner's 2020 reelection risks in Colorado by giving him a win to bring home to voters who want the federal government out of the way of their state's cannabis laws.
While it is far from certain that McConnell will end up allowing the STATES Act to advance under his watch, it seems much more unlikely that the Senate leader would be willing to give that courtesy to even more wide-ranging legislation focused on social equity.
The STATES Act also received an unexpected tacit endorsement in April: Attorney General William Barr said that while he does not support legalization, he would prefer for the modest reform legislation to pass rather than maintain the status quo of conflicting state and federal laws.
Levine said that getting the STATES Act passed wouldn't represent the finish line for the reform movement. It would be a critical step forward, to be sure, but not the end game. He's of the mindset that the bill would be a battle won in the war against prohibition, and it would demonstrate momentum that would bolster efforts to enact further legislation that addresses related issues like social equity.
Strekal said that Wednesday's historic hearing—and particularly the Republican minority's choice of Levine as their sole witness—shows "the evolution and the paradigm shift that has been made over just the last few years, where the new floor is the STATES Act and a bipartisan compromise is somewhere between the STATES Act and something along the lines of the Marijuana Justice Act."
There are some concerns about just how far the STATES Act's protections would extend, though. Without explicitly descheduling cannabis, the plant would remain a federally controlled substance in any states that haven't legalized it, potentially resulting in enforcement complications.
Would the legislation offer protections for immigrants seeking citizenship and who work in a state-legal market, which is currently grounds for having naturalization applications rejected under federal immigration policy?
One could argue that it would, as the STATES Act specifies that conduct described in the legislation—including the manufacturing, possession, distribution, dispensation, administration or delivery of marijuana in states where it's legal—"shall not be unlawful." But because the federal government would still regard cannabis as illicit under the CSA and the bill doesn't provide specific protections for immigrants, some question what practical impact, if any, the STATES Act would have.
"The STATES Act will not protect immigrants who work in the legitimate marijuana industry from the current severe immigration penalties," the Immigrant Legal Resource Center (ILRC) concluded in a May memo. "These penalties also will apply to their spouses and minor children."
(See the full ILRC memo on the STATES Act embedded below.)
"In contrast, bills that remove marijuana as a Schedule I controlled substance will protect against all the above consequences," ILRC wrote. "They will remove severe immigration penalties from employees of the legitimate marijuana industry and their families. They will remove those penalties from people who use marijuana in accord with, or in violation of, state law."
Without specific language addressing the immigration issue, it's within reason to assume that it may be a matter taken up in court. And considering the difficulties that many immigrants face in securing effective legal representation, there are worries that the STATES Act alone wouldn't be enough to protect them.
By contrast, CTF's Steve Fox argued in a call-to-action email in April that the existing language and the protections if offers generally to those working in the state-legal cannabis market demonstrates that lawmakers can "help remedy this problem by passing the STATES Act."
"We are upset by the suggestion that hard-working cannabis industry employees lack good moral character simply for working in our industry," Fox wrote in the message urging supporters to contact lawmakers about the STATES Act. "It is even worse that some employees may be denied citizenship for this work."
Separately, some have raised questions about what the STATES Act would do to resolve banking issues in the cannabis industry.
The bill does note that "proceeds from any transaction in compliance with this Act and the amendments made by this Act shall not be deemed to be the proceeds of an unlawful transaction," but there are still questions about how it would impact banks that operate in multiple states and transfer cash between branches, including those situated in jurisdictions that still prohibit marijuana.
It's possible that some of these potential limitations will be discussed at Wednesday's hearing. But don't expect the STATES Act to be the only object of legislative interest. Michael Collins, director of national affairs at the Drug Policy Alliance, told Marijuana Moment that all signs point toward a conversation centered on social equity and racial justice—something that the STATES Act doesn't address.
"I get that impression from the hearing, the way it's structured, the witnesses they've called," Collins said. "[Democratic] leadership in the House is not open to moving the STATES Act, otherwise the hearing would be different and the witnesses would be different. Some Republicans are open to STATES Act in the House, but it doesn't have a path" in the Senate.
Levine said he sees the fate of the STATES Act in the Senate differently. The path might be precarious, but it's achievable, he said.
While the two advocacy camps hold differing views on the best next step toward advancing cannabis reform, one possibility would be to try a dual approach, pushing the STATES Act to a vote in the Senate while the House weighs a broader bill like the MJA. Such activity could open dialogue between the chambers about potential compromises, or at least push social equity provisions closer to the forefront of the conversation.
Collins said that, in his view, "there's recognition that we can do better than STATES" among Democrats. And if there's not a clear path for the legislation to get passed and on the president's desk, it's in the party's interest to take up bills that do include provisions focusing on social and racial justice—that do more than protect business interests in legal states and also acknowledge and seek to repair the damages of the war on drugs.
(Full disclosure: CTF, DPA and NORML, or their staffers, have all sponsored or supported Marijuana Moment through Patreon pledges.)
Read the full ILRC memo on marijuana bills and immigration below:
Marijuana Immigration STATES Act by Marijuana Moment on Scribd
Congress Schedules Hearing To Discuss Ending Marijuana Prohibition
Photo courtesy of Philip Steffan.
Federal Court Dismisses Suit Against DEA Over Marijuana Growing Applications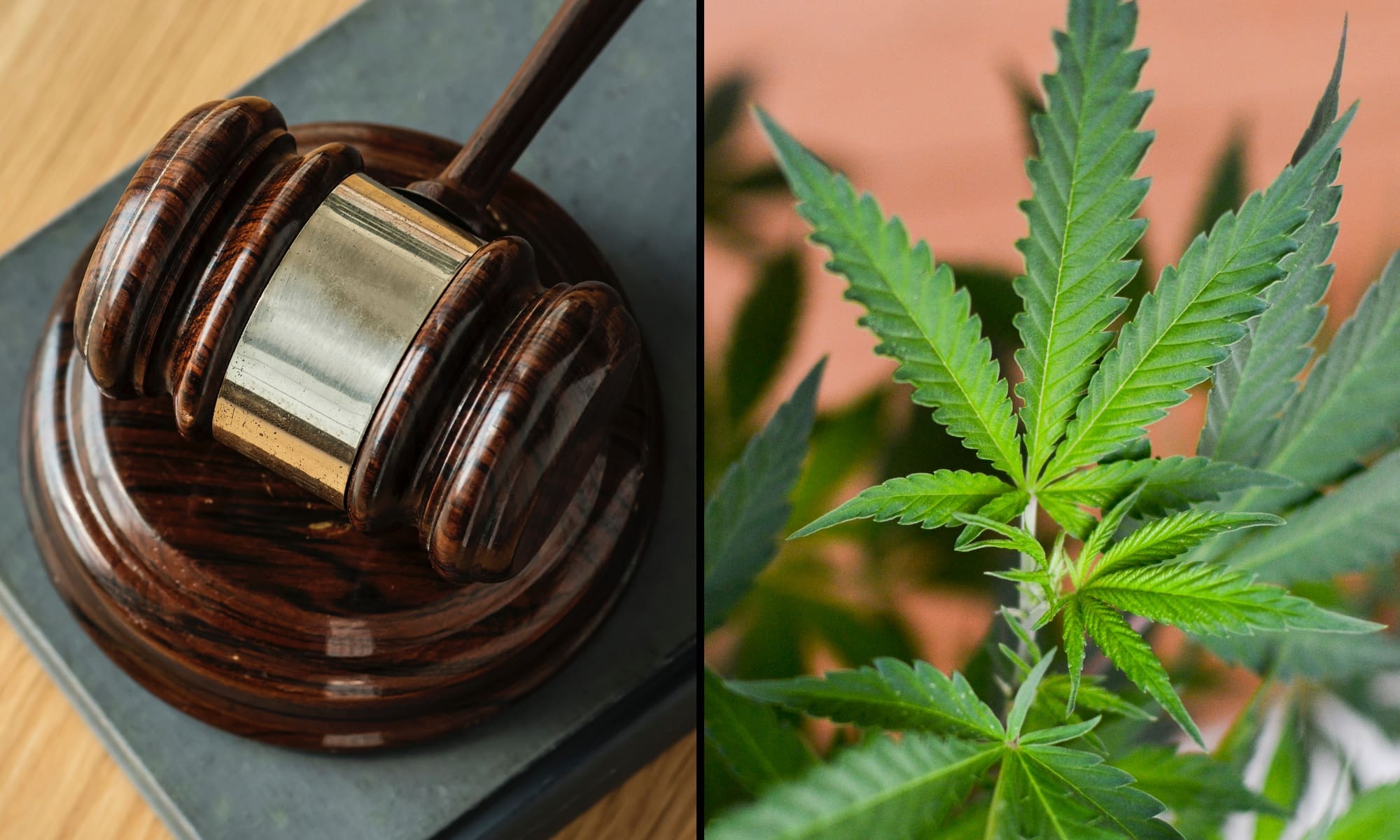 A federal court dismissed a lawsuit against the Drug Enforcement Administration (DEA) on Friday after determining that the agency had fulfilled a requirement to process applications for research-grade marijuana manufacturers.
DEA was sued in June after declining to act on the more than two dozen applications that it received for approval to cultivate cannabis for research purposes. It's been more than three years since the agency first announced it was opening the process to consider additional producers.
The suit, brought by the Scottsdale Research Institute (SRI), argued that the marijuana grown at the University of Mississippi—currently the only facility that's federally authorized to cultivate the plant—is of poor quality, does not reflect the diversity of products available on the commercial market and is therefore inadequate for clinical studies.
Indeed, that's a point that several policymakers have made, and it's bolstered by research demonstrating that the federal government's cannabis is genetically closer to hemp than marijuana that consumers can obtain in state-legal markets.
In July, the U.S. Court of Appeals for the District of Columbia Circuit ordered DEA to respond to the legal challenge within 30 days—and as that deadline approached in August, the agency published a notice in the Federal Register stating that it was taking steps to approve the pending applications.
Due to the volume of the applications, DEA said it would have to develop alternative rules to process them. And on Friday the court said that DEA had fulfilled its obligations and that the suit "is now moot." While no applications have been approved to date, there's a public comment period that will last until October 28 and then the agency will have an additional 90 days to take action on the inquiries.
"The Court dismissed our case because, according to the Court, DEA gave us the relief we had requested," attorney Matt Zorn, who was involved in the suit, told Marijuana Moment. "Last week, on October 11, DEA published a correction to the notice it had previously published on August 26, two days before it had to respond to the Court's order. The Court said this second notice meant there was nothing more the Court could give us."
"The Court also declined to maintain jurisdiction over the case, because it did not find a history of chronic delay or bad faith in the record," Zorn said. "But it also indicated that we could return to court if DEA significantly delays going forward."
Sue Sisley, a researcher with SRI, said that despite the case being dismissed, it "moved the ball forward for everyone."
"We would have liked to take the case one step further to ensure that all 33 applications are processed promptly—protecting the health and welfare of our nation's medically ill patients ought to be a national priority for this administration," she said. "By delaying these 33 applications, the administration has prevented our US scientists from investigating the clinical efficacy of real-world cannabis to treat combat veterans with PTSD. Fortunately, the Court's order today allows us to return to court for additional relief if Trump's DOJ/DEA continues to violate the law and put public health at risk through delay or otherwise."
In a separate case in May, another federal court ordered DEA to "promptly" consider applications to reschedule cannabis under the Controlled Substances Act.
Read the appeals court's ruling on the DEA marijuana application case below: 
DEA court ruling by Marijuana Moment on Scribd
CDC Official Pushes Back Against Congressman Linking Legal Marijuana To Vaping Deaths
Photo elements courtesy of rawpixel and Philip Steffan.
Former VA Secretary Who Oversaw Marijuana Research Blockade Now Backs Cannabis Studies For Veterans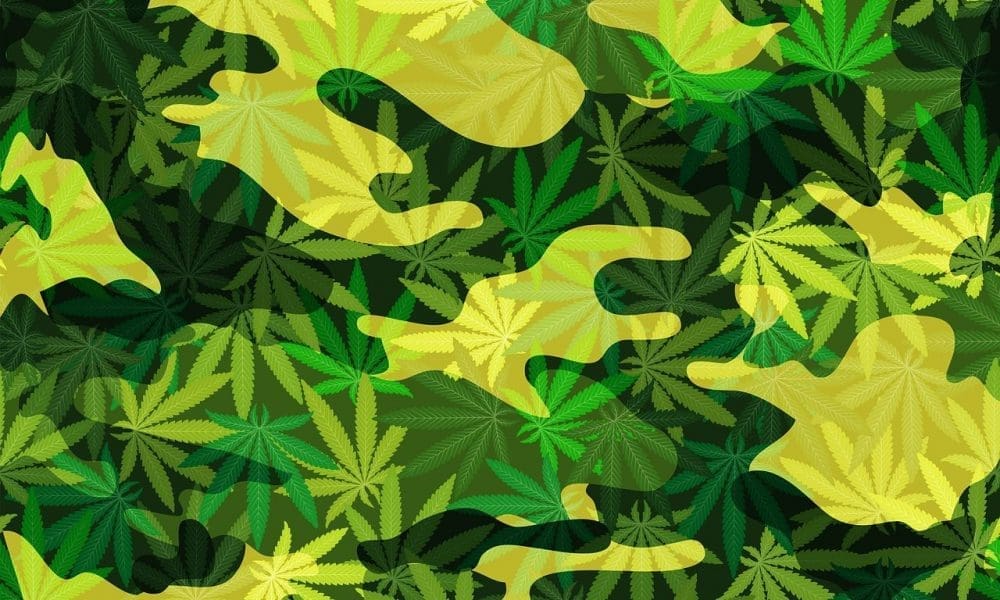 Former U.S. Department of Veterans Affairs (VA) Secretary David Shulkin is officially on board with having the department research medical marijuana—a development that comes a year after he was in a position to actually make that happen.
In an interview with Task & Purpose that was published on Thursday, Shulkin said that "the time is now" for VA to facilitate studies into the therapeutic potential of cannabis for veterans.
"I believe that the VA should be involved in research on anything that could potentially help veterans and improve their health and well-being," he said.
That appears to represent a notable departure from the position he held while he headed the department.
For example, VA under his leadership refused to provide assistance to an Arizona-based research facility that was soliciting veterans to participate in a federally approved clinical trial looking at the potential benefits of cannabis in the treatment of post-traumatic stress disorder (PTSD).
"Federal law restricts VA's ability to conduct research involving medical marijuana, or to refer veterans to such research projects," a VA official told Air Force Times in 2017. "The researcher is free to work with veterans service organizations and state veterans officials who may not face such restrictions to identify candidates for her study."
But according to the Brookings Institute, that's not an accurate assessment because "doctors and researchers at the VA or in VA hospitals could conduct research into the medical efficacy of marijuana while remaining completely compliant with federal laws, regulations, and the United States' obligations under international agreements."
While the former secretary still said during this latest interview that congressional action is necessary to prompt VA research efforts, he seems to have become decidedly more vocal about the importance of such studies as compared to his time in office.
"In particular, with the VA's focus on suicide as the top priority, people just don't take their lives because of no reason," he said. "They take their lives, often because of issues related to chronic pain, depression, substance abuse, and there is growing evidence that medical marijuana—I'm not talking about recreational marijuana—but properly prescribed, may have some real benefits in anxiety improvement, in pain management, and potentially, in the issue of substance abuse."
"And therefore, I believe it's extremely appropriate for VA to be researching and developing therapies that can help veterans, particularly in areas where we don't have enough good therapies or answers," he said.
Task & Purpose followed up to ask about potential obstacles such to having VA conduct research into the issue, and Shulkin said that because marijuana is a federally controlled substance, "the challenge of doing research with the regulations, and the hoops that you have to go through, are making it too difficult to do for many of the researchers."
"I do think that the way forward is a legislative solution, much of what VA responds to are changes in the law, where medical research for veterans in this area could be streamlined and clarity around what regulations and rules need to be followed to be able to do this research, as well as guidance about the type of research that can and should be done, which reports back to Congress."
He added that he doesn't anticipate that President Trump would resist legislation empowering VA to study marijuana for veterans.
Brad Burge, director of strategic communication at the Multidisciplinary Association for Psychedelic Studies (MAPS), the group behind the study into cannabis for PTSD, told Marijuana Moment that they are "pleased that Shulkin has now expressed his support for medical marijuana research, even though that support would have been much more valuable when he was still in office."
"Nevertheless we are looking forward to the VA's support of marijuana research and see Shulkin's change of stance as a promising sign for veterans suffering from PTSD," Burge said.
It wasn't just that Shulkin's VA put up roadblocks to cannabis research, he also resisted providing veterans with access to marijuana by declining to change internal VA policy that could empower its doctors to issue recommendations in states where it's legal.
The reasoning, he said in 2017, is that it's "not within our legal scope to study that in formal research programs or to prescribe medical marijuana, even in states where it's legal" because of federal law. But advocates argued that the only thing standing in the way of VA cannabis research is VA policy itself, which Shulkin could have amended.
Getting a VA cannabis reform bill passed as the former official is now recommending has already proved difficult this year, with current VA officials voicing opposition during a congressional committee hearing in June to modest proposals such as allowing their doctors to recommend cannabis or even surveying veterans about their marijuana use.
Rep. Earl Blumenauer (D-OR) said that same month that he pulled an appropriations amendment to allow for VA marijuana recommendations from floor consideration partly because of opposition from the department.
Former FDA Chief Wants Federal Government To Regulate State Marijuana Markets
Mexican Committees Unveil Marijuana Legalization Bill Ahead Of Supreme Court Deadline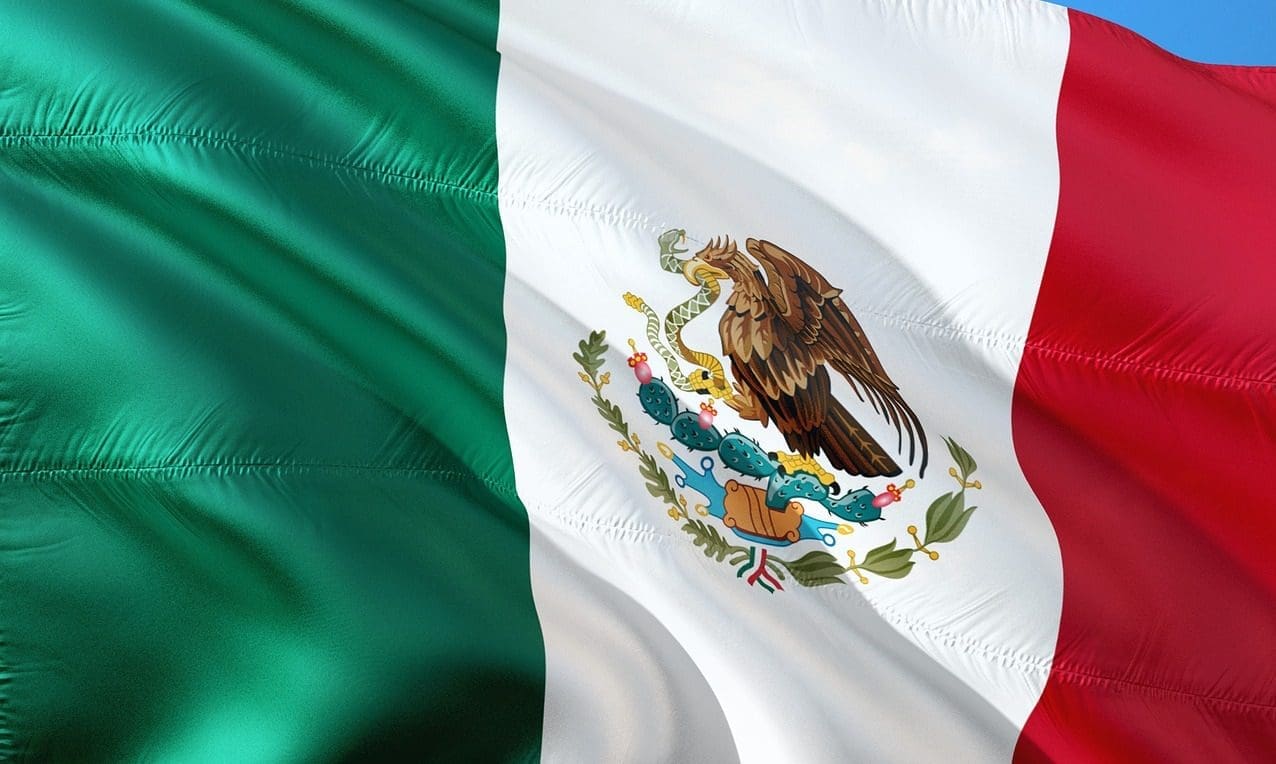 Several Mexican Senate committees unveiled draft legislation late on Thursday to legalize marijuana.
Leaders of the Health, Justice, Public Security and Legislative Studies Committees announced last week that they would remain in permanent session to finalize the legalization bill ahead of a coming Supreme Court deadline.
The court determined last year that the country's ban on personal cannabis consumption and cultivation is unconstitutional, though lawmakers now want to go even further by legalizing commercial production and sales.
The committees are expected to formally vote on the legislation in the coming days, after which point it will head to the full Senate and then the Chamber of Deputies. Leaders said a vote in the legislature could occur before the end of the month, though it's possible they could ask the Supreme Court for a deadline extension.
Ayer, antes de medianoche, fue entregado a los senadores de las comisiones de Justicia, Salud, Estudios Legislativos, Segunda y Seguridad Pública el predictamen📃🌿 de la 'Ley para la regulación de la cannabis'. Está conformado por 74 artículos y once transitorios. pic.twitter.com/8IKOF7pA1i

— Cáñamo México (@canamo_mexico) October 18, 2019
Cáñamo México first reported on the 42-page draft proposal on Friday.
Here are some of the key provisions, according to a translation: 
—Adults 18 and older can possess cannabis for personal use, cultivate up to four plants and purchase marijuana from licensed retailers.
—An independent body called the "Cannabis Institute" would be charged with issuing licenses, setting potency limits and monitoring the implementation of the law, among other responsibilities.
—Low-income individuals, small farmers and indigenous people would have licensing priority.
—Strict restrictions would be imposed on cannabis packaging. That includes requiring nondescript, standardized containers that do not feature depictions of real or fictional people or testimonials.
—Marijuana can only be consumed in private spaces.
—Only medical cannabis patients would be allowed to purchase infused edibles and beverages.
—Unregistered seeds or plants would be subject to forfeiture.
—No pesticides could be used on cannabis plants.
The bill seeks to "improve the living conditions of people living in the United Mexican States, combat the consequences of the problematic use of cannabis and reduce the crime incidence linked to drug trafficking [while] promoting peace, the security and well-being of individuals and communities," according to the text.
Sen. Julio Menchaca Salazar, head of the Justice Committee, said in a tweet that "we are legislating to regulate the illicit market of the #marihuana and decrease the crime incidence linked to the #narcotráfico, promoting peace and security for all Mexicans."
Sabemos que tenemos un gran reto con esta ley y es por eso que seguiremos trabajando en ella.#SenadoDeLaRepública #SenadoresMorena #LeyCannabis pic.twitter.com/mmFkL1toSb

— Julio Menchaca S. (@Julio_Menchaca) October 18, 2019
Lawmakers have said that the legislation is largely based on a proposal that Interior Secretary Olga Sánchez Cordero filed last year while still serving as a senator, but the committees are also merging in provisions from among more than a dozen other marijuana reform bills that since have been introduced.
"They all have something good that we can be translating into law," Menchaca Salazar, who is a member of the ruling MORENA party, said.
Debate on the measure will also be informed by findings from a series of events the Senate organized to gather public input on marijuana legalization. That includes a panel led by a former White House drug czar, who stressed the need for "robust regulations" of a legal cannabis market.
The leader of the MORENA party in the Senate, Sen. Ricardo Monreal, said earlier this month that the chamber was set to vote on a legalization bill ahead of the October 24 deadline.
"It will undoubtedly be a great discussion with the elements we have and also with all the willingness to incorporate the opinions of legislators, but it would come out this month, there are the conditions for that to be," Menchaca Salazar said.
Read the full text of the Mexican committees' marijuana legalization proposal below: 
Predictamen para crear la '… by Tonalidades Verde on Scribd
This story is developing and will be updated.
Governors Of Northeastern States Adopt Coordinated Marijuana Legalization Plan