The Debate Over How, Not Whether, Congress Should Legalize Marijuana Is Heating Up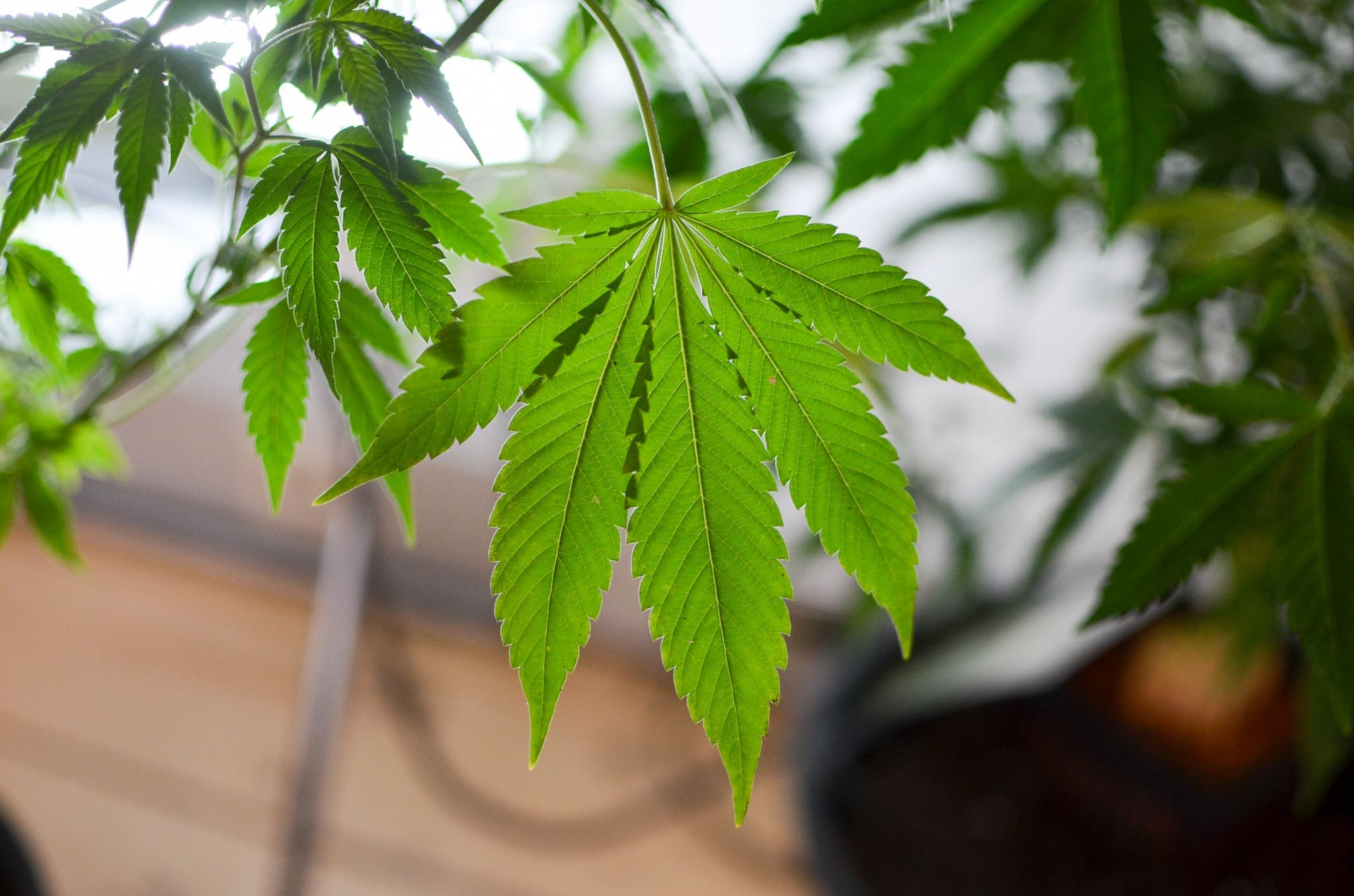 With a congressional committee set to hold a first-ever hearing on ending federal marijuana prohibition on Wednesday, debate among legalization advocates over which piece of cannabis reform legislation would be the most effective and politically achievable is intensifying.
A key part of that conversation concerns the Strengthening the Tenth Amendment Through Entrusting States (STATES) Act, which would amend the Controlled Substances Act (CSA) to exempt state-legal marijuana activity from federal enforcement actions.
Advocates broadly agree that passage of the STATES Act would represent a momentous development in the reform movement, providing protections for many marijuana consumers and businesses in legal states. But questions remain about what specifically the legislation would accomplish and whether it goes far enough.
Moreover, there's disagreement about whether lawmakers and activists should invest their political capital and efforts into the bill when several others on the table—such as the Marijuana Justice Act (MJA), the Marijuana Freedom and Opportunity Act and others—would make broader changes to federal drug policy and include social equity provisions that are increasingly seen as vital components of any reform agenda.
It's a complicated situation that will likely spark discussion at Wednesday's hearing before the House Judiciary Crime, Terrorism and Homeland Security Subcommittee. The panel has released few advance details about the meeting's scope, but its title alone—"Marijuana Laws in America: Racial Justice and the Need for Reform"—indicates that the debate will go beyond merely whether to legalize and instead delve into specifics on charting the best path beyond prohibition.
A staffer for the committee said in a press advisory on Tuesday that the hearing "will not focus exclusively on any one aspect of marijuana laws or any particular legislative proposal." Rather, it "will address the breadth of the issue and inform future legislative efforts."
"For the first time in recent history, the Judiciary Committee is going to be having a candid conversation about what reform should look like and how federal criminalization impacts the existing tension between state-legal programs and what changes in federal policy will impact and influence future reform efforts made at the state level to end the practice of otherwise law-abiding adults being put into handcuffs or discriminated against and treated like second-class citizens," Justin Strekal, political director of NORML, told Marijuana Moment.
For some advocates, the path to ending prohibition doesn't lead to the STATES Act. Instead, it leads to more comprehensive reform legislation à la the MJA, a bill introduced by Sen. Cory Booker (D-NJ) that would not only remove cannabis from the CSA altogether—something STATES doesn't do—but also provide for record expungements and penalize individual states that carry out cannabis prohibition in a discriminatory manner by withholding certain federal funds.
Booker, a 2020 Democratic presidential candidate, cosponsored last year's version of the STATES Act. But he withheld his signature from this latest version, stating that he would no longer consider marijuana reform proposals that don't address social equity concerns.
The path could also lead to legislation from Senate Minority Leader Chuck Schumer (D-NY), whose Marijuana Freedom and Opportunity Act would deschedule marijuana and apportion some tax revenue from legal cannabis sales to a grant program aimed at incentivizing participation in the industry by individuals from communities disproportionately impacted by prohibition. It would also set aside funding to support the expungement of cannabis convictions.
A less-talked-about bill from Rep. Tulsi Gabbard (D-HI), another 2020 presidential contender, would also remove cannabis from the CSA—and with Rep. Don Young (R-AK) as an original sponsor, it's uniquely bipartisan descheduling legislation.
House Judiciary Committee Chairman Jerrold Nadler (D-NY) is also said to be crafting a far-reaching marijuana bill that is expected to include social equity provisions, though details are scarce and advocates expect it will be filed sometime in the wake of this week's hearing.
The STATES Act, by comparison, is a modest reform proposal that social justice activists have argued is inadequate, especially as momentum builds across the country for wide-ranging measures that place an emphasis on equity.
That momentum was on full display on Tuesday, as 10 leading civil rights and criminal justice reform groups including the ACLU announced that they'd formed a coalition in order to advocate for comprehensive marijuana legislation. Among other things, the Marijuana Justice Coalition said that any reform plan should involve descheduling cannabis, expunging the records of those with past marijuana convictions and investing revenue from legal sales into communities that have been disproportionately impacted by prohibition.
However, proponents of passing the STATES Act—including Cannabis Trade Federation CEO Neal Levine, who will testify as the minority party's witness at the Judiciary hearing on Wednesday—aren't arguing that Congress shouldn't pursue bills like the MJA. Rather, he says, it's a matter of timing and political calculus about what kind of reform is achievable and can help stop many ongoing harms of prohibition in the short term.
Levine, who previously served as the director of state campaigns and policies at the Marijuana Policy Project, told Marijuana Moment that his organization and its allies have a strategy in place proven to get positive cannabis reform legislation enacted: "We passed as much as we could as fast as we could and we built upon it," he said, referring to incremental cannabis bills that were passed in states and were later expanded through more far-reaching reforms. "That is our general strategy."
And for the time being, the bill that stands the best odds of getting enacted into law is the STATES Act, he argues. There's "not a lot of political will to go far beyond" that bill in the Senate today, and Levine said that if it does pass, it wouldn't take the wind out of the sails of broader reform legislation—it will add to it.
"What we want to see is the full end of prohibition with full expungements. Period," Levine said. "If we took a whip count of the U.S. Senate and we found that the Marijuana Justice Act had 60 votes and a credible path, we'd be all in on the Marijuana Justice Act. We want to see prohibition end."
Levine will make that case on Wednesday. An excerpt of his written testimony that was released on Tuesday reads:
"We have a long way to go with respect to reversing the harms caused by marijuana prohibition and need to begin the process as soon as possible. The question before this Subcommittee and before Congress is whether there is a willingness to advance a bill to the President's desk that will immediately address nearly all of the issues I have raised. With strong bipartisan support for legislation like the STATES Act, it is possible during the current session of Congress to take major steps toward respecting state cannabis laws, protecting workers, and advancing a more secure, vibrant, and equitable cannabis industry. We hope that Congress will take advantage of the opportunity."
Other advocates are concerned that with only so much time left on the congressional calendar, and an uncertain Capitol Hill and White House situation going forward after next year's elections, they may only get one bite at the apple to change federal cannabis laws for the foreseeable future—and the STATES Act isn't the bite they hope to savor.
The STATES Act is, by most measures, one of the most practical pieces of marijuana reform legislation that stands any chance of being enacted in the 116th Congress. It has a states' rights focus that has engendered bipartisan support, with notable Republicans signed on as original cosponsors for both the House and Senate versions. Sen. Cory Gardner (R-CO) and Rep. Dave Joyce (R-OH) are behind the bill, and both can exercise influence in their respective chambers to get it out the gate and onto the president's desk.
That leads into another significant factor: President Donald Trump has said that he "really" supports the STATES Act. Following conversations with Trump on the issue, Gardner said he was left with the impression that there is "an ally in the president on this" and that he'd be inclined to sign the bipartisan bill.
The Colorado senator's advocacy for the legislation could also open an essential window for advancement in the Senate, which is overseen by Majority Leader Mitch McConnell (R-KY), a vocal proponent of hemp but a staunch opponent to the crop's "illicit cousin" marijuana. McConnell might be compelled to bring the bill to a floor vote if he's thinking strategically about how to minimize Gardner's 2020 reelection risks in Colorado by giving him a win to bring home to voters who want the federal government out of the way of their state's cannabis laws.
While it is far from certain that McConnell will end up allowing the STATES Act to advance under his watch, it seems much more unlikely that the Senate leader would be willing to give that courtesy to even more wide-ranging legislation focused on social equity.
The STATES Act also received an unexpected tacit endorsement in April: Attorney General William Barr said that while he does not support legalization, he would prefer for the modest reform legislation to pass rather than maintain the status quo of conflicting state and federal laws.
Levine said that getting the STATES Act passed wouldn't represent the finish line for the reform movement. It would be a critical step forward, to be sure, but not the end game. He's of the mindset that the bill would be a battle won in the war against prohibition, and it would demonstrate momentum that would bolster efforts to enact further legislation that addresses related issues like social equity.
Strekal said that Wednesday's historic hearing—and particularly the Republican minority's choice of Levine as their sole witness—shows "the evolution and the paradigm shift that has been made over just the last few years, where the new floor is the STATES Act and a bipartisan compromise is somewhere between the STATES Act and something along the lines of the Marijuana Justice Act."
There are some concerns about just how far the STATES Act's protections would extend, though. Without explicitly descheduling cannabis, the plant would remain a federally controlled substance in any states that haven't legalized it, potentially resulting in enforcement complications.
Would the legislation offer protections for immigrants seeking citizenship and who work in a state-legal market, which is currently grounds for having naturalization applications rejected under federal immigration policy?
One could argue that it would, as the STATES Act specifies that conduct described in the legislation—including the manufacturing, possession, distribution, dispensation, administration or delivery of marijuana in states where it's legal—"shall not be unlawful." But because the federal government would still regard cannabis as illicit under the CSA and the bill doesn't provide specific protections for immigrants, some question what practical impact, if any, the STATES Act would have.
"The STATES Act will not protect immigrants who work in the legitimate marijuana industry from the current severe immigration penalties," the Immigrant Legal Resource Center (ILRC) concluded in a May memo. "These penalties also will apply to their spouses and minor children."
(See the full ILRC memo on the STATES Act embedded below.)
"In contrast, bills that remove marijuana as a Schedule I controlled substance will protect against all the above consequences," ILRC wrote. "They will remove severe immigration penalties from employees of the legitimate marijuana industry and their families. They will remove those penalties from people who use marijuana in accord with, or in violation of, state law."
Without specific language addressing the immigration issue, it's within reason to assume that it may be a matter taken up in court. And considering the difficulties that many immigrants face in securing effective legal representation, there are worries that the STATES Act alone wouldn't be enough to protect them.
By contrast, CTF's Steve Fox argued in a call-to-action email in April that the existing language and the protections if offers generally to those working in the state-legal cannabis market demonstrates that lawmakers can "help remedy this problem by passing the STATES Act."
"We are upset by the suggestion that hard-working cannabis industry employees lack good moral character simply for working in our industry," Fox wrote in the message urging supporters to contact lawmakers about the STATES Act. "It is even worse that some employees may be denied citizenship for this work."
Separately, some have raised questions about what the STATES Act would do to resolve banking issues in the cannabis industry.
The bill does note that "proceeds from any transaction in compliance with this Act and the amendments made by this Act shall not be deemed to be the proceeds of an unlawful transaction," but there are still questions about how it would impact banks that operate in multiple states and transfer cash between branches, including those situated in jurisdictions that still prohibit marijuana.
It's possible that some of these potential limitations will be discussed at Wednesday's hearing. But don't expect the STATES Act to be the only object of legislative interest. Michael Collins, director of national affairs at the Drug Policy Alliance, told Marijuana Moment that all signs point toward a conversation centered on social equity and racial justice—something that the STATES Act doesn't address.
"I get that impression from the hearing, the way it's structured, the witnesses they've called," Collins said. "[Democratic] leadership in the House is not open to moving the STATES Act, otherwise the hearing would be different and the witnesses would be different. Some Republicans are open to STATES Act in the House, but it doesn't have a path" in the Senate.
Levine said he sees the fate of the STATES Act in the Senate differently. The path might be precarious, but it's achievable, he said.
While the two advocacy camps hold differing views on the best next step toward advancing cannabis reform, one possibility would be to try a dual approach, pushing the STATES Act to a vote in the Senate while the House weighs a broader bill like the MJA. Such activity could open dialogue between the chambers about potential compromises, or at least push social equity provisions closer to the forefront of the conversation.
Collins said that, in his view, "there's recognition that we can do better than STATES" among Democrats. And if there's not a clear path for the legislation to get passed and on the president's desk, it's in the party's interest to take up bills that do include provisions focusing on social and racial justice—that do more than protect business interests in legal states and also acknowledge and seek to repair the damages of the war on drugs.
(Full disclosure: CTF, DPA and NORML, or their staffers, have all sponsored or supported Marijuana Moment through Patreon pledges.)
Read the full ILRC memo on marijuana bills and immigration below:
Marijuana Immigration STATES Act by Marijuana Moment on Scribd
Congress Schedules Hearing To Discuss Ending Marijuana Prohibition
Photo courtesy of Philip Steffan.
Marijuana Industry Groups Ask States For Coronavirus Relief Loans That Feds Won't Provide
A coalition of marijuana industry associations sent a letter to governors and state treasurers on Wednesday, asking them to help secure financial relief that cannabis businesses are being denied by the federal government amid the coronavirus outbreak.
The letter emphasizes that marijuana companies are providing jobs and essential services during the pandemic, and some are producing needed medical supplies like hand sanitizer. Despite this, the cannabis industry is specifically ineligible for federal disaster loans and other relief programs due to their product's ongoing status as an illegal controlled substance. The groups said the treasurers could provide assistance to that end.
"Like all essential businesses, cannabis businesses are facing significant uncertainty and costs to provide for our employees and to maintain the medical supply chain during this pandemic," the groups said. "Yet, unlike every other essential business, there is an underlying federal-state tension which puts our businesses in a uniquely vulnerable and dire operational and financial position. This is particularly true of our small and minority-owned businesses."
They made two requests to the state officials: 1) encourage congressional delegations to insert language into future COVID-19 legislation that would enable marijuana companies to access federal Small Business Administration (SBA) relief loans and disaster assistance, and 2) consider creating state-level lending programs for the industry to help fill the gap in the meantime.
"Although cannabis businesses operate in strict compliance with state law and comply with a broad range of federal mandates, including paying federal corporate taxes at a much higher effective rate than other businesses due to a quirk in the tax code, their activity is still considered illegal under federal law," the letter states. "This creates all kinds of hardship, including this current prohibition on SBA assistance."
"While the underlying federal issues with banking, taxes, and capital access remain, our businesses need access to some additional liquidity to ensure reliability in the medical supply chain for patient access and employee retention in these uncertain times," they said.
The National Cannabis Industry Association (NCIA), Marijuana Policy Project, Minority Cannabis Industry Association, Cannabis Trade Federation, National Cannabis Roundtable and Global Alliance for Cannabis Commerce each signed the letter.
"The cannabis industry is under the same strains as many other industries in these difficult times, in addition to existing unduly burdensome regulatory and financial requirements," Morgan Fox, NCIA media relations director, said on behalf of the groups in a statement to Marijuana Moment. "Given the increasing recognition of cannabis businesses as necessary components of healthcare and economic stability, it is absolutely vital that they can access relief loans to continue to provide services effectively."
SBA has made clear that its services are not available to marijuana businesses, or even those that indirectly work with the industry. While eleven senators recently requested that a key committee approve spending bill language allowing SBA program access to cannabis companies, the request was targeted at future spending legislation in the works, rather than bills concerning the coronavirus outbreak that will likely be enacted in short order.
In a separate letter to governors and regulators in states with medical cannabis programs, another set of industry and advocacy organizations stressed the need to maintain access to medical cannabis for patients. They thanked the states for deeming dispensaries to be essential services and said, additionally, they should allow home deliveries, curbside pickup, recommendations via telemedicine and remove or reduce caregiver application fees, among other steps.
"On behalf of medical cannabis businesses, patients, and our communities, we again express our gratitude for your leadership and work to ensure continued access to safe and effective medicine," the groups, which includes all of those in the aforementioned letter as well as Americans for Safe Access and NORML. "We welcome the opportunity to help identify and implement safe means to ensure continued access to medicine."
Read the letter concerning financial relief below:
Cannabis industry letter to… by Marijuana Moment on Scribd
Read the letter concerning medical cannabis access below: 
Industry group on medical c… by Marijuana Moment on Scribd
Lawmakers Mourn Loss Of Charlotte Figi, Whose Story Inspired National CBD Movement And Helped Change Policies
Lawmakers Mourn Loss Of Charlotte Figi, Whose Story Inspired National CBD Movement And Helped Change Policies
Advocates and lawmakers are mourning the loss of a young icon in the medical marijuana reform movement. Charlotte Figi, who showed the world how CBD can treat severe epilepsy, passed away on Tuesday at the age of 13 due to complications from a likely coronavirus infection.
Across social media, people are sending their support to the Figi family and sharing anecdotes about how Charlotte's battle against Dravet syndrome—and the success she demonstrated in treating it with the cannabis compound—changed hearts and minds. Her impact has been felt across state legislatures and in Congress, where her story was often told as a clear example of why laws prohibiting access to cannabidiol needed to change.
The domino effect Charlotte's story helped set off—with states, particularly conservative ones, passing modest reform bills for CBD access—paved the path for a successful congressional rider that ended up protecting more far-reaching medical cannabis programs across the U.S., advocates say.
Rep. Matt Gaetz (R-FL), who has become one of the leading GOP champions for broad marijuana reform on Capitol Hill, said he was personally influenced by Charlotte and, as a state lawmaker in 2014, her story motivated him to support legislation to reform Florida's medical cannabis policies.
Charlotte lived a life of tremendous significance. Her story inspired me to completely change my views on medical cannabis and successfully pass legislation so that patients could get help in Florida.

I'm so sad she is gone, but the movement she has ignited will live forever. https://t.co/e0IO0BM6Bg

— Matt Gaetz (@mattgaetz) April 8, 2020
"Charlotte lived a life of tremendous significance. Her story inspired me to completely change my views on medical cannabis and successfully pass legislation so that patients could get help in Florida," the congressman said. "I'm so sad she is gone, but the movement she has ignited will live forever."
Sen. Cory Gardner (R-CO), another top marijuana reform advocate who has raised the issue directly with President Trump on several occasions, wrote that Charlotte "made a positive and everlasting change in the world by the age of 13, and her inspirational courage will always be remembered."
Charlotte changed the way the nation thinks about #CBD through her grace and advocacy. We should honor her by fixing our federal cannabis laws as soon as possible.

Rest in Peace, Charlotte.

— Cory Gardner (@SenCoryGardner) April 8, 2020
"Charlotte changed the way the nation thinks about CBD through her grace and advocacy," he said. "We should honor her by fixing our federal cannabis laws as soon as possible."
Florida state Rep. Rob Bradley (R) agreed with the sentiment, writing that "Charlotte Figi was a bright, beautiful light that changed how our state and country views cannabis. I am saddened to hear that this sweet soul has left us."
Charlotte Figi was a bright, beautiful light that changed how our state and country views cannabis. I am saddened to hear that this sweet soul has left us. https://t.co/lg4tj2bcHn

— Rob Bradley (@Rob_Bradley) April 8, 2020
In Illinois, state Rep. Bob Morgan (D) said Charlotte, who is the namesake of one of the most well-known CBD brands, Charlotte's Web, "singlehandedly transformed how the world viewed medical cannabis and children with epilepsy."
Charlotte Figi singlehandedly transformed how the world viewed medical cannabis and children with epilepsy.

She suffered so much so that others would not have to. May her memory be a blessing. https://t.co/r4d0nHeR5C

— Bob Morgan (@RepBobMorgan) April 8, 2020
"She suffered so much so that others would not have to," he said. "May her memory be a blessing."
Pennsylvania state Sen. Daylin Leach (D) also said Charlotte "inspired me to get involved in the cannabis movement" and "showed the world that Cannabis is medicine and the trail she blazed has helped millions."
This is incredibly sad. #CharlotteFigi journey inspired me to get involved in the #cannabis movement. She showed the world that Cannabis is medicine and the trail she blazed has helped millions. The world will miss you Charlotte. https://t.co/8uQ3Wehfjx

— Daylin Leach (@daylinleach) April 8, 2020
"The world lost a fighter," Missouri Attorney General Eric Schmitt, who previously advocated for CBD reform as a state senator, said. "Charlotte Figi-who helped inspire passage of CBD Oil legislation for epilepsy treatment nationwide-passed away. I worked w/her mom/others in 14 in MO. My speech in the Senate was a tribute to her, June Jesse, my son & many others."
The world lost a fighter. Charlotte Figi-who helped inspire passage of CBD Oil legislation for epilepsy treatment nationwide-passed away. I worked w/her mom/others in 14 in MO. My speech in the Senate was a tribute to her, June Jesse, my son & many others.https://t.co/LlMi8bOq0u

— Eric Schmitt (@Eric_Schmitt) April 8, 2020
Beyond championing a successful CBD bill in Florida, Charlotte's family also captivated national audiences and became a household name in the reform movement. Her story was featured on a popular CNN documentary, "Weed," hosted by Sanjay Gupta, that introduced people from diverging political ideologies to an issue that's since become a focus of legislation across the country.
A bipartisan congressional bill named after her—the Charlotte's Web Medical Access Act—was first introduced in 2015.
But while that standalone legislation didn't advance, the growing number of state-level policy changes that were inspired by Charlotte and other young patients could help to explain why Congress, including members who oppose legalization, has consistently supported a budget rider that prohibits the Justice Department from interfering in state-legal medical cannabis programs. It was first approved in 2014—after repeatedly failing on the House floor—and has been renewed each year since.
With CBD-only states included on an enumerated list of those that would be protected from legal action, it became increasingly difficult for lawmakers to defend voting against a measure to prevent federal harassment of their own constituents. Support from more conservative-minded Democrats and a handful of Republicans, including those from states that had recently enacted or were debating their own CBD laws, allowed the amendment to narrowly advance for the first time when it had been handily defeated two years earlier.
Alabama, Florida, Iowa, Kentucky and South Carolina stand out as examples of states where cannabis reform came online between those votes and where support for the measure also increased among their congressional delegations.
The measure as approved by Congress and first signed into law law President Obama, has given explicit protection from federal prosecution not just to people complying with limited CBD-focused state laws but also medical cannabis growers, processors and retailers in states with more robust policies such as California and Colorado (though it does not protect recreational marijuana businesses or consumers).
"Charlotte Figi personalized this issue in a way that few others have, and her story humanized the medical cannabis fight to such a degree that many politicians could no longer ignore it," Paul Armentano, deputy director of NORML, told Marijuana Moment. "There is little doubt that Charlotte's story, arguably more than any other, paved the way for politicians in several southern and midwestern states to finally move forward to recognize the need for CBD, and in some cases, whole-plant cannabis access."
Don Murphy, director of federal policies for the Marijuana Policy Project, said even opponents of cannabis legalization "can't say 'no' to young mothers pushing sick kids in strollers," referencing the many other patient advocates who helped usher the reform to victory.
"There's no doubt it helped move the debate in our direction," he said. "Truth is, I was once told that CBD hurt our effort [for broader reform]. I don't think so."
A person writing on behalf of the family on Tuesday said that "Charlotte is no longer suffering" and will be forever seizure-free.
CBD Prescription Drug Is No Longer A Federally Controlled Substance, DEA Says
Image element courtesy of Paige Figi.
FBI Policy On CBD Use By Agents Is 'Under Review'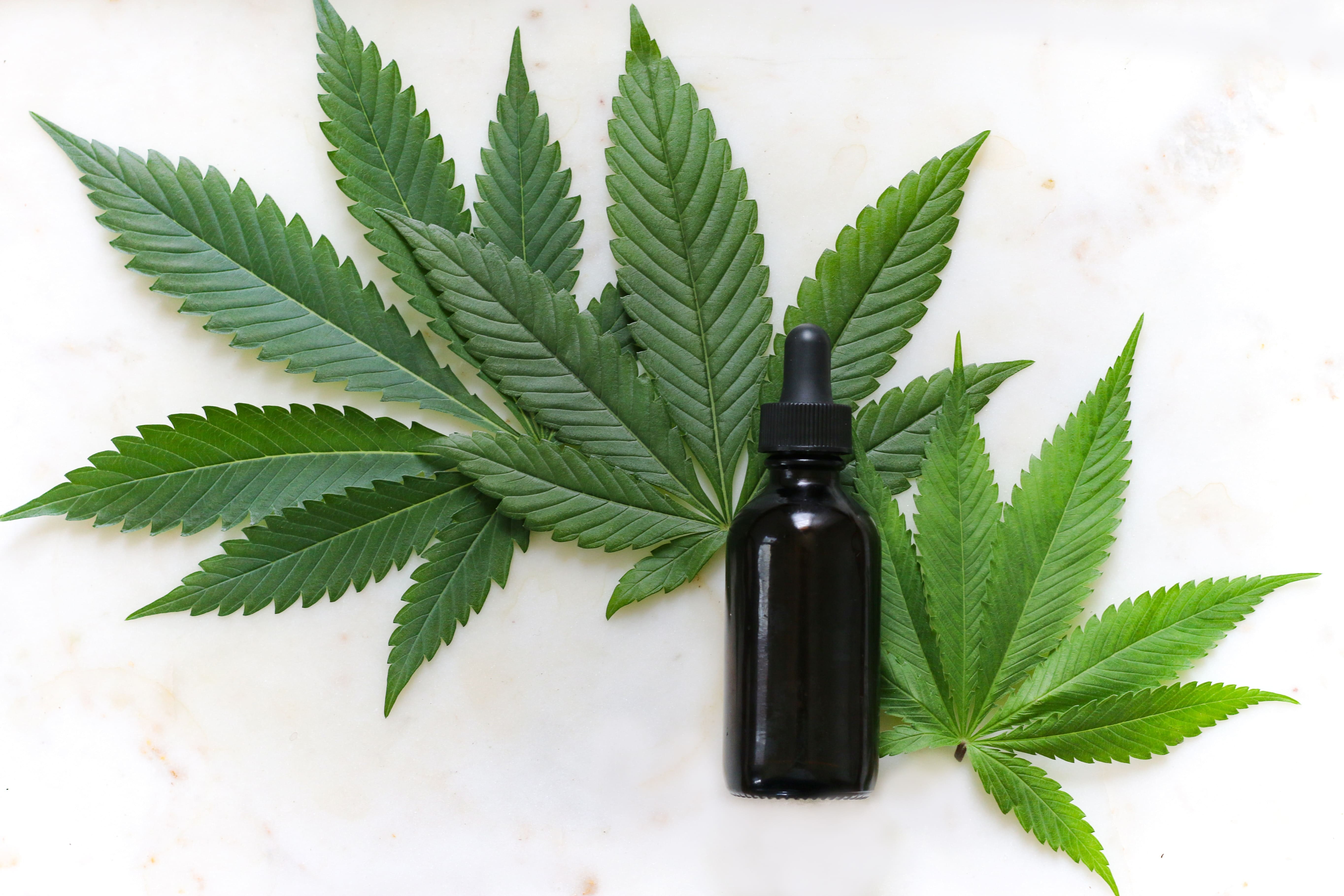 The Federal Bureau of Investigation (FBI) is apparently looking into changing internal policy when it comes to the use of CBD products by its agents and other employees, the agency said on Tuesday.
While workers are prohibited from using marijuana—and applicants can be disqualified for consuming cannabis within the past three years—it seems FBI is open to loosening rules for the non-intoxicating cannabis compound, which has become more widely available since hemp was federally legalized under the 2018 Farm Bill, creating a massive market for its derivatives.
During a Q&A on Twitter, FBI's Newark office was asked two marijuana-related questions. One person wanted to know why the agency says "you cannot use marijuana within 3 years of applying, even with a medical card/prescription."
"The policy regarding CBD oil is currently under review," FBI replied. "Check the other eligibility requirements."
Q8: Why does the FBI state you cannot use marijuana within 3 years of applying, even with a medical card/prescription?
A8: The policy regarding CBD oil is currently under review. Check the other eligibility requirements.

— FBI Newark (@FBINewark) April 7, 2020
The overall thread was about questions people had about the process of becoming a special agent, so it's not clear if the CBD policy is being reevaluated for applicants only regarding past use, or if any change would cover active agents as well. Marijuana Moment reached out to FBI and its Newark division for clarification, but representatives did not respond by the time of publication.
Another person asked whether the three-year cannabis abstinence requirement applies to positions other than special agents and FBI said: "Yes, that policy applies to all positions within the FBI."
Q24: Is it 3 years of no marijuana use for other positions other than Special Agents too?
A24: Yes, that policy applies to all positions within the FBI.

— FBI Newark (@FBINewark) April 7, 2020
The simple fact that FBI fielded multiple marijuana questions while promoting recruitment seems to speak to a point that the agency's former director, James Comey, made in 2014. He suggested that he wanted to loosen the agency's employment policies as it concerns marijuana, as potential skilled workers were being passed over due to the requirement.
"I have to hire a great work force to compete with those cyber criminals and some of those kids want to smoke weed on the way to the interview," he said at the time.
Last year, FBI said it wanted the public to send tips on illicit activity in state-legal marijuana markets, stating that restrictive licensing policies could open the door to corruption.
While FBI's CBD policy is in review, other federal agencies—particularly for within the military—have strongly discouraged or outright banned its use.
The Department of Defense made clear that CBD is off limits for service members.
The Air Force issued a notice last year stipulating that its members are prohibited from using the compound.
The Navy told its ranks that they're barred from using CBD regardless of its legal status.
And the Coast Guard said last year that sailors can't use marijuana or visit state-legal dispensaries.
Meanwhile, NASA said that CBD products could contain unauthorized THC concentrations that could jeopardize jobs if employees fail a drug test.
The Substance Abuse and Mental Health Services Administration issued guidance to federal agency drug program coordinators last year, expressing concern about excess THC in CBD products, which seems to have prompted the various departments to clarify their rules.
The Department of Transportation took a different approach in February, stating in a notice that it would not be testing drivers for CBD.
While much of the CBD found in markets across the U.S. is largely unregulated, as the Food and Drug Administration is in the process of developing rules for the compound, a CBD-based prescription medication for epilepsy was entirely removed from the Controlled Substances Act this week, which should lead to easier access for patients.
People Could Still Be Denied These Jobs Over Marijuana Use Under New York City Drug Testing Exemptions
Photo by Kimzy Nanney.