Teen Marijuana Use Is Down In California Following Legalization, State-Funded Study Shows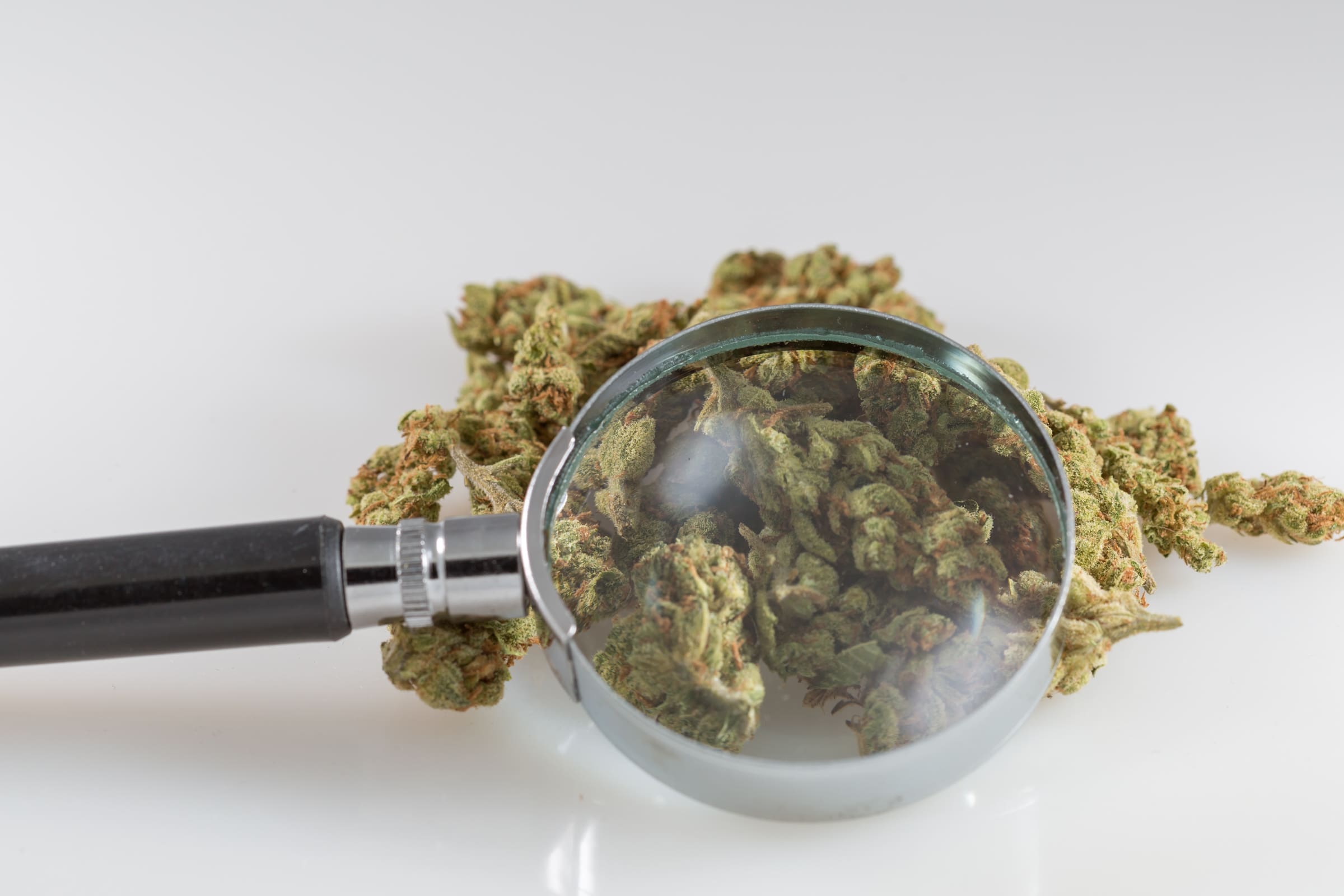 Marijuana use among junior high and high school students is down across all age levels in California, according to the first survey of teen drug consumption conducted in the state since voters legalized recreational cannabis.
Results of the Biennial State California Healthy Kids Survey are consistent with data from other states that have legalized marijuana, where students have also reported declining or flat cannabis use rates following the end of prohibition for adults.
"Lifetime marijuana use was reported by 4%, 17%, and 32% of students by ascending grade, declines of 4 points in 7th [grade] and 6 points in both 9th and 11th [grades]," the survey's authors found.
"Current use occurred among 2%, 9%, and 17%, down 3 to 4 points, depending on grade."
The rates of alcohol and other drug use have been on steady downward trends since at least 2011, according to the survey. Recreational legalization after voters' approval in 2016 didn't interrupt that decline, nor did the growth of the medical cannabis market in the preceding years.
Steep Cannabis Use Drops Across All Grades
| | | | | | | |
| --- | --- | --- | --- | --- | --- | --- |
| | Grade 7 | | Grade 9 | | Grade 11 | |
| | 2013-2015 | 2015-2017 | 2013-2015 | 2015-2017 | 2013-2015 | 2015-2017 |
| Current marijuana use, past 30 days (%) | 5.0 | 2.3 | 13.4 | 9.5 | 20.1 | 16.7 |
| | | | | | | |
| Ever used marijuana | 7.9 | 4.2 | 23.1 | 17.4 | 37.9 | 31.9 |
California student marijuana use survey results, in percentages.
Teens indicated in the survey that a combination of peer and parental disapproval is discouraging them from using cannabis, with the number of seventh- and ninth-graders who said that they strongly disapproved of peer marijuana smoking increasing most sharply.
Results of the survey include data collected between 2015, before 57 percent of California voters approved Proposition 64, which immediately legalized cannabis for adults 21 and over in November 2016, and 2017.
While commercial medical cannabis sales have been widespread in the state for years, the new study does not take into account any potential effect from legal recreational commerce, which began on January 1 of this year.
"How the recent legalization of marijuana use for adults in California effects the declining trend among youth warrants attention," the survey's authors wrote.
"The next biennial survey will be of particular interest to shed light on whether the change in state marijuana laws affect these findings."
However, the survey seems to provide initial validation for claims from marijuana legalization supporters who say that ending prohibition does not encourage more young people to consume cannabis.
In a statement, Tim Torlakson, the state Superintendent of Public Instruction, said that educators "must continue to be diligent in our efforts to prevent, or at least limit, marijuana use in light of the potential effect of the legalization for adults as a result of the passage of Proposition 64 two years ago."
The survey was conducted by the California Department of Education and the California Department of Health Care Services.
Colorado Legalization Didn't Increase Teen Marijuana Use, Another Study Finds
Why Women Support Legal Marijuana Less Than Men, According To A New Study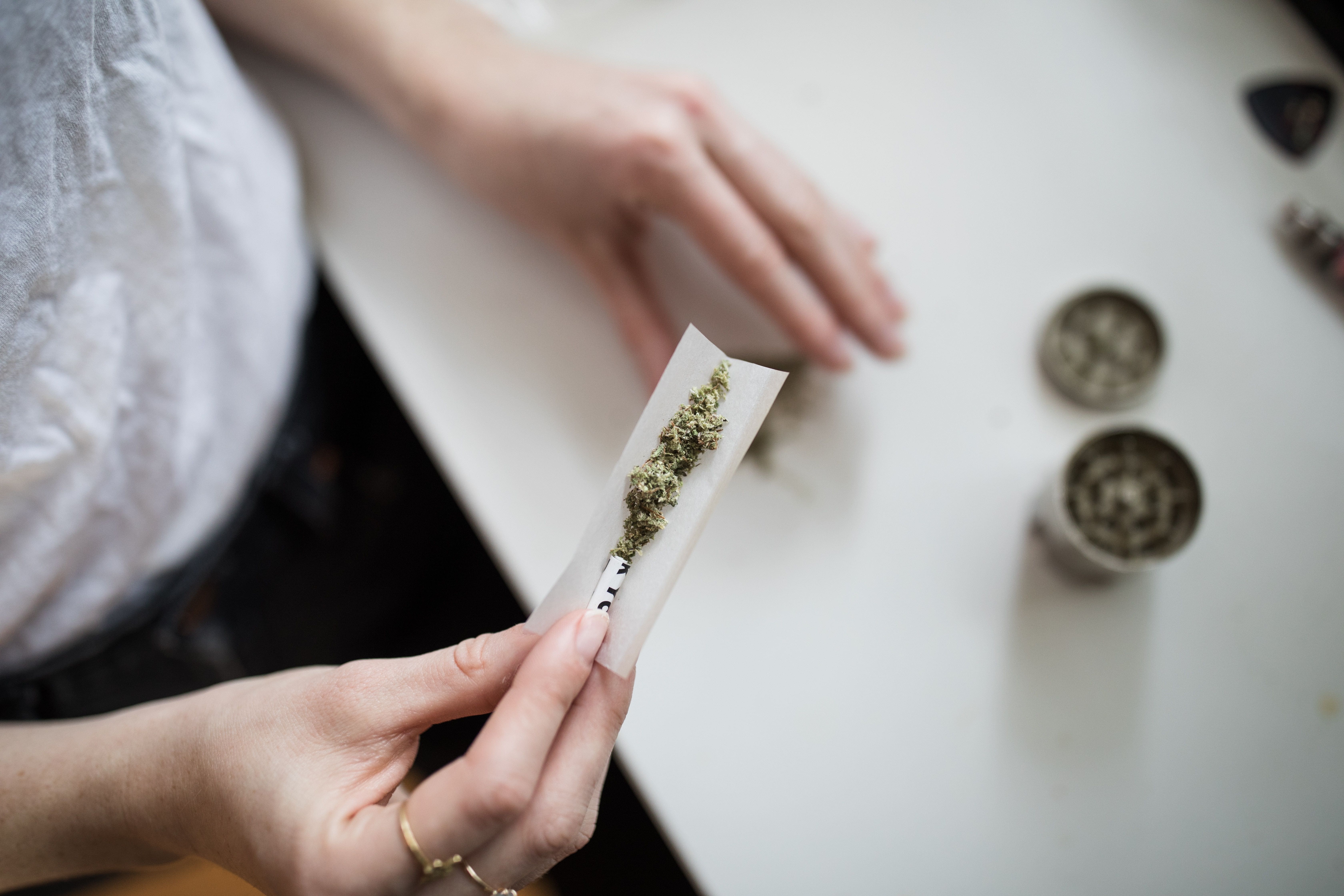 There's a peculiar gender gap when it comes to support for marijuana legalization—where women, a demographic that generally skews more liberal on a wide range of issues compared to men, are somewhat less likely to embrace cannabis reform.
Researchers at North Carolina State University and Hartwick College wanted to know why. And in a recent study published in the journal Social Science Quarterly, they offered some plausible explanations.
Using data from a 2013 Pew Research Center survey, which prompted respondents with an extensive set of questions related to marijuana, the researchers tested several hypotheses about why women are less inclined to support legalization than men (67-61 percent, on a weighted scale).
Was it parenthood, religiosity or consumption habits that explained the trend, as the researchers speculated? Well, the results revealed a mixed bag of potential factors.
One thing that was, perhaps surprisingly, not a contributing factor was the parenthood element. While women's role as mothers might help explain why they lean a bit more left on issues like gun control, it didn't explain the marijuana divide.
"Being a parent is not a predictor of attitudes on the marijuana support scale," the study authors wrote. "When the demographics-only model is run without the parenthood variable (not shown) and then with the parenthood variable added, the coefficient for gender does not change at all, indicating that being a parent does not account for any of the gender gap."
The fact that women are more likely to identify as born-again Christians and report attending church services more often does seem to be a factor, though. Women's "greater religiosity substantially explains the gender gap in marijuana policy," though in order to "fully explain the gap, further analysis is needed."
Lastly, the research investigated how cannabis consumption habits—and comfortability around marijuana—influenced their support for reform. That factor seemed to be the most influential, as women were less likely to report ever having used cannabis (55-42 percent) or feeling comfortable around the plant (55-42 percent).
"Women are less likely to have ever used marijuana (or report ever using marijuana), and once this is taken into account the gap disappears."
In the end, the researchers predicted that the gap in support for marijuana reform will continue to narrow.
"Though it is challenging to accurately predict the future contours of the gender gap in marijuana, we do think our findings here are instructive," the team wrote. "As marijuana use becomes more common and seen as less risky or deviant behavior, and as marijuana use is framed less as a moral issue (which will presumably be the case as it grows more common and legalized), there is reason to expect the gender gap to shrink."
High Schoolers Are Growing More Tolerant Of Peers Who Use Marijuana, Study Shows
Photo courtesy of Carlos Gracia.
Feds Seek New Growers To Produce Thousands Of Kilograms Of Marijuana
The federal government is looking to contract a small business to grow, test, store and ship thousands of kilograms of marijuana of varying potencies and concentrations.
No, really. The contract notice was published on the site Federal Business Opportunities last week—not long after a similar listing called for applications from prospective federal joint rollers. The new posting seems quite a bit more comprehensive, though.
The National Institute on Drug Abuse (NIDA) is soliciting "capability statements" from businesses with the space and technology to produce, analyze and distribute cannabis and cannabis products "for research purposes."
That's probably in the agency's best interest. After all, the government has been roundly criticized for failing to expand its marijuana production to meet demand. Since 1968, just one farm at the University of Mississippi has been federally authorized to cultivate cannabis for research purposes—a monopoly the government has taken some steps toward breaking, although it has faced resistance from now-former U.S. Attorney General Jeff Sessions.
Experts have also raised questions about the quality of the "research-grade" cannabis produced for federal research, as it seems to be significantly less potent and chemically diverse than the flower consumers are getting in legal states.
The listing makes clear that NIDA wants a decently large cultivation operation, including both indoor and outdoor grows. It also emphasized the need to develop marijuana with varying concentrations of THC, CBD and other cannabinoids. Whatever business receives the contract will also be tasked with developing cannabis extracts like oils, capsules and "vaping fluids."
Here are the full job responsibilities listed on the notice:
-Grow, harvest, process, analyze, and store marijuana for research purposes or procure marijuana and marijuana products from existing commercial enterprises, including from qualified foreign sources, as required by the Contracting Officer's Representative (COR) to meet program needs.
-Process marijuana to produce a range of standardized and pure extracts containing varying ratios (high, low and equal ratios) of tetrahydrocannabinol (THC) and cannabidiol (CBD) including pure (>99%) delta-9-THC, CBD, and other cannabinoids.
-Store and maintain quality of products, including periodic analyses required to obtain and maintain Food and Drug Administration (FDA) quality requirements for Investigational New Drug (IND) research.
-Develop new methods for growing marijuana plants containing high THC and low CBD; high CBD and low THC; equal ratios of CBD and THC; and placebos as directed by the COR.
-Manufacture standardized marijuana cigarettes.
-Manufacture Current Good Manufacturing Practice (CGMP) human-use marijuana extracts and dosage forms of marijuana extracts (including but not limited to oral solutions, oils, vaping fluids, capsules/tablets) within a range of varying concentrations of delta-9-THC and CBD, and analyze their strength and stability at various intervals.
-Maintain a secure shipping facility, ship marijuana and marijuana products, and establish billing and accounting procedures to allow the collection of fees from product recipients as authorized by NIDA.
There are some basic requirements that applicants have to meet in order to be selected for the job, though. For example, they must prove that they can obtain the necessary licenses to work with controlled substances and also be able to maintain a facility capable of supporting "production of up to 2000 kg of marijuana" and storing "approximately 5000 kg of marijuana stock."
That's a lot of federal ganja…
If this sounds like the kind of project your business is willing and able to handle, the deadline to respond to the notice is December 10.
The Feds Are Hiring Professional Marijuana Joint Rollers…Kind Of
Photo courtesy of Chris Wallis // Side Pocket Images.
The Feds Want Researchers To Study 'Minor' Cannabinoids And Terpenes In Marijuana
Tetrahydrocannabinol (THC)—the marijuana compound known for getting you high—is the most well-know cannabis constituent. In recent years, cannabidiol (CBD) has garnered attention for its non-intoxicating medicinal properties.
Now, the federal government is recruiting researchers to investigate how the dozens of other lesser-known cannabinoids and terpenes work and whether they can treat pain.
It's going to be a weighty task for any interested parties. There are more than 110 known cannabinoids and 120 terpenes, very few of which have been extensively studied. The federal research project will cover all "minor cannabinoids," which is defined as anything other than THC, according to a pair of funding notices published by the National Center for Complementary and Integrative Health this week.
"The mechanisms and processes underlying potential contribution of minor cannabinoids and terpenes to pain relief and functional restoration in patients with different pain conditions may be very broad," the notices state. "This initiative encourages interdisciplinary collaborations by experts from multiple fields—pharmacologists, chemists, physicists, physiologists, neuroscientists, psychologists, endocrinologists, immunologists, geneticists, behavioral scientists, clinicians, and others in relevant fields of inquiry."
Numerous studies have established that ingredients in marijuana such as THC and CBD effectively treat various types of pain. There's also some evidence that other cannabinoids and terpenes contribute to the therapeutic efficacy of cannabis, working synergistically to bolster the plant's overall benefits—a phenomenon called the "entourage effect."
But there's still a lot of work to be done to fully understand the mechanisms through which each cannabinoid and terpene influences pain. If researchers can pinpoint which ingredients are best suited for pain relief, it could inform new therapies. For example, there's evidence that certain cannabinoids can enhance the pain-relieving effects of opioids, the notice states, so discovering exactly which ones achieve that end can hypothetically help patients take lower doses of addictive painkillers.
"The development or identification of novel pain management strategies is a high priority and unmet need. Natural products have historically been a source of novel analgesic compounds developed into pharmaceuticals (e.g., willow bark to aspirin). A growing body of literature suggests that the cannabis plant may have analgesic properties; however, research into cannabis's potential analgesic properties has been slow."
In addition to CBD, the feds say they are particularly interested in research on the following compounds: cannabigerol (CBG), cannabinol (CBN), cannabichromene (CBC), myrcene, ß-caryophyllene, limonene, a-terpineol, linalool, a-phellandrene, a-pinene, ß-pinene, terpinene and a-humulene.
The estimated deadline to submit an application for research funding is March 8, 2019.
Legal Marijuana Helps Reduce Opioid Harms, Two More New Studies Reveal