Study: Medical Marijuana Laws Don't Increase Teen Use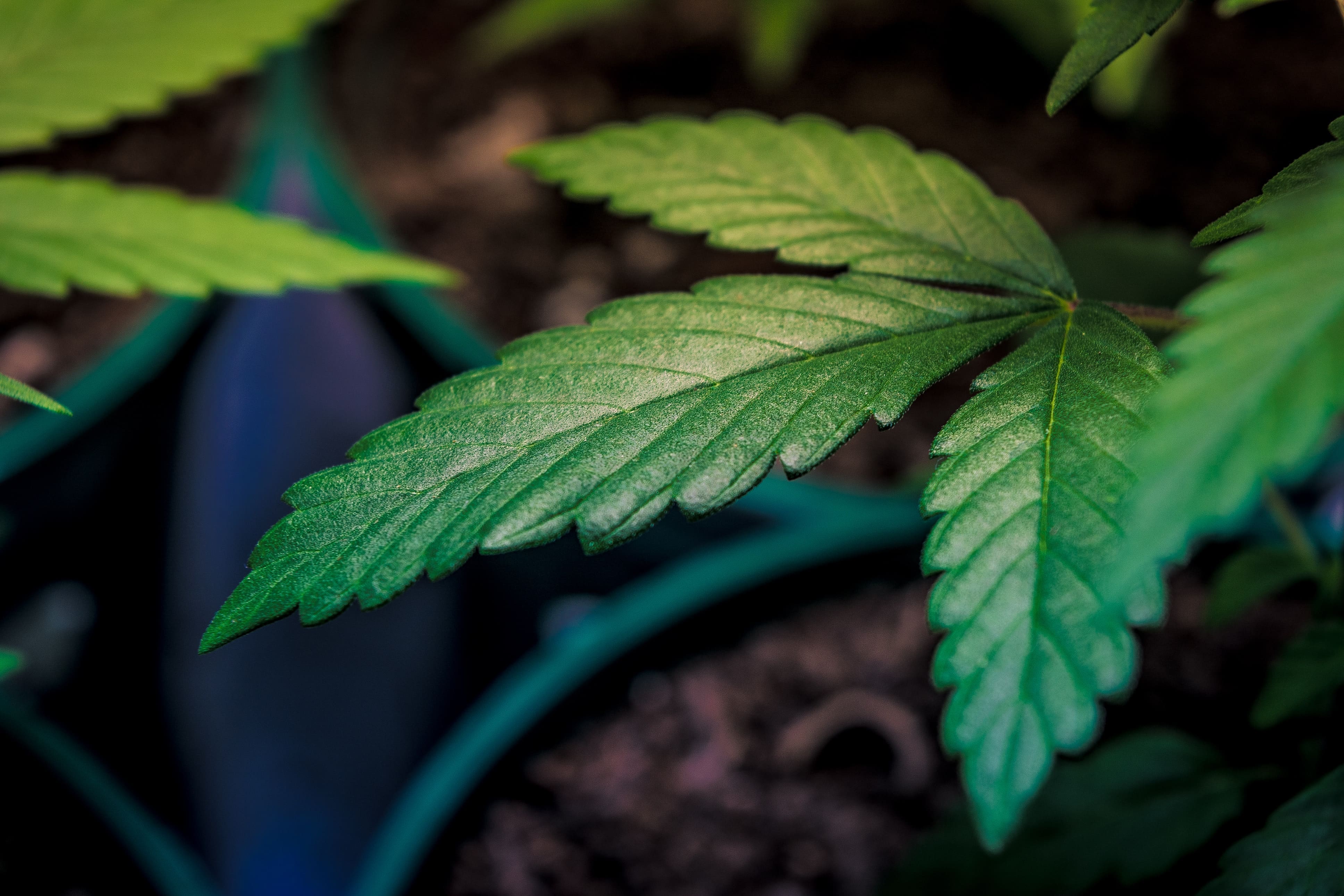 The growing number of states enacting laws to allow medical marijuana use has not led to an increase in youth use of the drug, a new study finds.
"We found no evidence of an effect of [medical marijuana law] enactment in any [marijuana use] outcome for both men and women aged 12–17," researchers at Columbia University wrote in the journal Prevention Science. "Due to developmental concerns, [medical marijuana laws] are explicitly designed to restrict access to youth. As such, the lack of change in [marijuana use] outcomes among youth could reflect [medical marijuana laws] being implemented as intended."
Although the study showed that state laws allowing medical cannabis aren't associated with increased teen use, it did indicate a rise in marijuana consumption among people over age 26.
"Regression modeling showed that there was not a statistically significant increase in past-month [marijuana use] after enactment of [medical marijuana laws] in men or women aged 12–17 or 18–25," the study found. "However, among people 26+, the increase in past month [marijuana use] was statistically significant for both men and women."
There was also an increase in daily marijuana use among males aged 18 to 25.
However, researchers could identify "no corresponding increase" in marijuana use disorder after the enactment of medical cannabis laws, "even in age/gender subgroups reporting increases in past-month and daily" use.
The study, published online this weekend, was funded by the National Institute on Drug Abuse.
The findings are consistent with those of previous studies showing that changing state cannabis laws does not lead to an increase in youth marijuana use.
Feds Confirm: Youth Marijuana Use Not Rising Under Legalization
Marijuana Ads Don't Increase Use, Study Indicates
People exposed to advertising from marijuana retailers aren't significantly more likely to use cannabis. That's one surprising finding of a new study, although its authors mostly buried that conclusion in the framing of their paper, published this week in the American Journal of Public Health.
"Exposure to any marijuana advertising in the past month did not significantly differ by participant gender, race/ethnicity, highest level of education completed, home ownership, residence in a metro area, or marijuana use (Table 3)." [Bolded emphasis added.]
The study, funded by National Institute on Drug Abuse and published online on Tuesday, mostly focuses on describing the reach of marijuana advertisements across communities in Oregon.
A passing mention in its abstract notes that "people who do not use marijuana…were as exposed to advertising as other groups."
But despite that being a major counterintiutive finding of the study, it is not a focus of the paper.
Although the researchers determined that "exposure to advertising was significantly higher among people who said they had a marijuana store in their neighborhood," such ad reach apparently doesn't make much of a difference on whether people shop at those retailers or otherwise consume cannabis.
Among people who saw a marijuana ad within the past 30 days, 53 percent said they have never consumed cannabis, 54.9 percent described themselves as former users or had "experimented" with the drug and 57.6 percent are current users.
The study even identified one possible benefit of marijuana dispensaries: they provide educational information about the possible risks of cannabis use that might not otherwise reach potential consumers.
"Our study found limited exposure to marijuana health risk messages among adults in Oregon," the authors, who work for the Oregon Public Health Division, wrote. "Nearly 5 times as many adults overall reported near daily exposure to marijuana advertising (7.4%) compared with health risk messages (1.5%). However, during the time of this study the only health risk messages being broadly implemented were 3 posters required at the point of sale about preventing child poisonings, use during pregnancy, and impaired driving."
As to the broader interesting findings about marijuana use and advertising, the results don't necessarily mean that advertising is completely useless for the cannabis industry.
Even if sponsored messages don't seem to convince people who otherwise wouldn't use marijuana to do so, advertising is still likely an important way for cannabis businesses to differentiate their specific offerings from those of their competitors in the minds of already-active consumers.
Marijuana's High Makes Blind Studies Difficult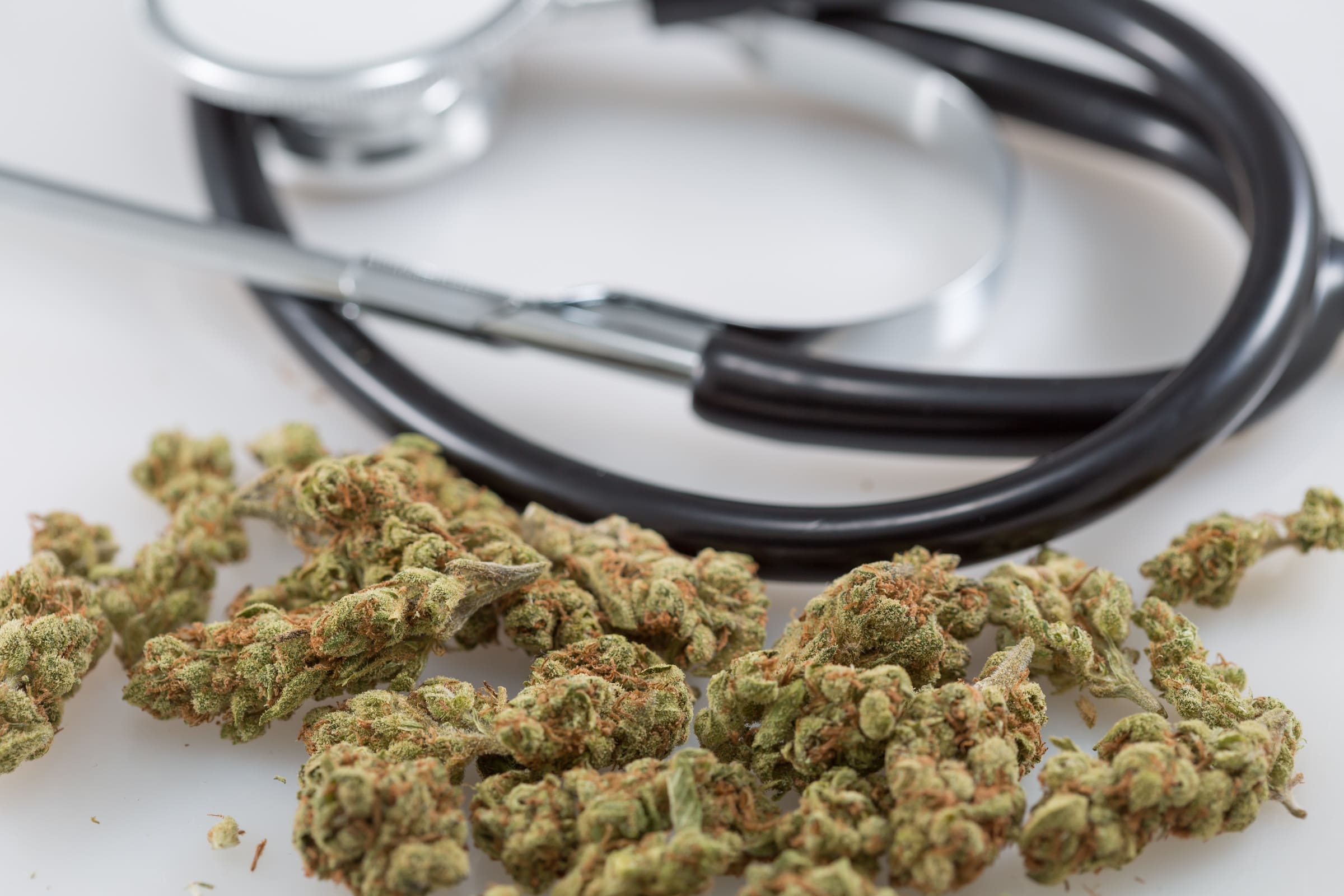 People involved in scientific studies on marijuana's potential medical effects are getting too noticeably high.
And that's a problem, according to a new opinion piece published by JAMA Internal Medicine, a journal published by the American Medical Association.
"In clinical trials of smoked or vaporized medical cannabis, the placebo arm typically uses inactive cannabis. These are flowers from which cannabinoids have been extracted, often with liquid carbon dioxide. This 'placebo' cannabis is indistinguishable in appearance, taste, and odor from natural cannabis," Dr. David Casarett of Duke University School of Medicine wrote in the new article.
"Nevertheless, many trial subjects can distinguish between active cannabis and placebo… These participants guess their group assignment in large part because they detect the psychoactive properties of the active cannabis treatment. That is, the design of the study provides inadequate blinding."
As a result, Casarett is concerned that participants and researchers "overestimate the effectiveness of medical cannabis."
And, he says, "participants who believe they are receiving the active drug might be more alert to adverse effects. Together, these effects should raise substantial concerns about the validity of medical cannabis trials."
Casarett lays out several ways he thinks researchers can reduce the bias inherent from inadequate blinding.
First, he suggests that studies include a psychoactive control. That is, a substance that is not marijuana but which has similar effects so that study participants won't be able to tell the difference.
"Unfortunately, it is not clear what an ideal psychoactive control would be in a cannabis trial. Any drug would need to mimic some of the most prominent effects of cannabis, including an elevated heart rate and dry mouth, as well as euphoria," he writes. "And, of course, any drug should not have any direct clinical effect on the symptom or condition that is the study's primary end point."
Second, Casarett proposes that trials on marijuana's potential benefits recruit participants who have not used cannabis before.
"It is likely, although not certain, that participants who are unfamiliar with the effects of cannabis would be less able to accurately determine whether they are receiving cannabis or a placebo," he writes.
Next, he says that researchers could address inadequate blinding by asking participants questions about whether they believe they got marijuana or a placebo so that a "post hoc evaluation of bias" could be performed.
Finally, Casarett suggests using marijuana strains rich in cannabidiol (CBD), which can counteract the psychoactive effects of cannabis's other components.
"Until the problem of inadequate blinding is solved, there is a very real risk that clinical trials of medical cannabis would overestimate its benefits," he concludes.
V.A. Doesn't Understand Marijuana Laws, So Veterans Lose Access
Officials with the U.S. Department of Veterans Affairs (V.A.) mistakenly believe that federal law is blocking them from allowing government doctors to recommend medical marijuana or even to conduct research on cannabis, but that's actually not the case.
"The V.A. is in the position of being required to follow the statutory law, and so as federal employees we are prohibited from recommending marijuana," Dr. Laurence Meyer, the chief officer for specialty care at the V.A.'s Veterans Health Administration, said on Wednesday. "If Congress would change regulations, we would have more freedom both to investigate and to give therapy."
He was responding to a question from Sen. Brian Schatz (D-HI) during an Appropriations subcommittee hearing on "V.A. Efforts to Prevent and Combat Opioid Overmedication."
Schatz cited a 2014 study in the Journal of the American Medical Association which found that opioid overdose death rates are roughly 25 percent lower in states with legal medical cannabis access than in states where marijuana is strictly prohibited. A number of other studies have reported similar results.
Despite Meyer's contention that V.A. can't do anything on marijuana until Congress acts, that's not true, inasmuch as there is no overarching federal law that blocks the department from allowing its doctors to recommend medical cannabis in states where it is legal, even though the drug is still considered illegal under federal law.
The only thing standing in the way is V.A.'s own internal policy, something that Veterans Affairs Secretary David Shulkin can change at any time.
But Shulkin himself has repeatedly tried to pass the buck to Congress when asked about the issue.
During a White House briefing earlier this year, he said that state medical cannabis laws may be providing "some evidence that this is beginning to be helpful, and we're interested in looking at that and learning from that." But he added that "until time the federal law changes, we are not able to be able to prescribe medical marijuana for conditions that may be helpful."
In a separate interview, he said, "From the federal government point of view, right now we are prohibited by law from doing research on it or prescribing it… We are not going to be out there doing that research or prescribing these different medicinal preparations unless the law is changed."
In another interview, he said that it is "not within our legal scope to study that in formal research programs or to prescribe medical marijuana, even in states where it's legal." He added, "if a law change at the federal level is appropriate, that could happen."
The distinction between recommendation and prescription is an important one.
No physician in the U.S. — government or private — can prescribe marijuana, because prescription is a federally-regulated process and cannabis currently falls under the Controlled Substances Act's restrictive Schedule I, a category that is supposed to be reserved for drugs with a high potential for abuse and no medical value.
That's why the 29 states with medical cannabis access allow doctors to simply recommend the drug, circumventing the prescription process.
Under a current internal V.A. administrative directive, the department's policy is "to prohibit VA providers from completing forms seeking recommendations or opinions regarding a Veteran's participation in a State marijuana program." The directive technically expired on January 31, 2016, but remains in force in practice until a new one is instituted to replace it.
Shulkin has the unilateral authority to rescind the ban and clear the way for V.A. doctors to recommend medical cannabis to veterans in states where it is legal.
Congressman Earl Blumenauer (D-OR) told Marijuana Moment last month that V.A.'s position is "disturbing."
"For years, the V.A. has been throwing up serious barriers to veterans' safe access to cannabis," he said. "Yet, it's had no problem prescribing them highly addictive opioids that have killed thousands. It makes no sense. Our veterans deserve better. They deserve equal treatment from the V.A. doctors who know them best."
In addition to refusing to let doctors issue recommendations, V.A. has blocked federally-approved researchers from recruiting veterans for research on medical cannabis.
One such study on marijuana's effects on PTSD has been prevented from reaching veterans at the Phoenix, Arizona V.A. hospital.
"This study needs 50 more participants and the Phoenix V.A. is in the best possible position to assist by simply allowing principle investigators to brief [V.A.] medical staff on the progress of the study, and by allowing clinicians to reveal the existence of the study to potential participants," the American Legion, which represents more than 2.4 million military veterans, wrote to Shulkin in September. "Your immediate attention in this important matter is greatly appreciated. We ask for your direct involvement to ensure this critical research is fully enabled."
Shulkin hasn't yet responded, but the group has been increasing pressure on the recommendation and research issues. This month the organization released a poll finding that 81 percent percent of veterans want marijuana to be a "federally-legal treatment."
Congresswoman Dina Titus (D-NV) said in an interview with Marijuana Moment this month that she's "disappointed" in Shulkin for not taking initiative to remove V.A.'s internal ban on medical cannabis recommendations. And last month, a group of ten lawmakers wrote to the secretary asking him to direct the department to increase research on the drug's potential benefits.
Despite the misunderstanding of federal law, Meyer and another V.A. official testifying at the Wednesday Senate hearing seemed to understand that the potential for cannabis has shown to help veterans warrants further investigation and application.
"I don't think we can wait to have the perfect evidence for everything," Meyer said. "If you have evidence that something is working, you don't need to wait to figure our what it's working — I'm talking in very general terms here — in order to employ it."
Dr. Friedhelm Sandbrink, the V.A.'s acting national program director for pain management, testified that it is important to determine what's behind the correlation between increased legal marijuana access and reduced opioid deaths in the study Schatz cited.
"For those states that have implemented cannabis laws and implemented the availability of cannabis for medical purposes…there has been about a 25 percent reduction of overdose deaths," he said. "Obviously, that's a very important finding. We need to understand what is truly providing this what seems to be a protectional reduction of overdose deaths."
Schatz, who called the existing study "compelling," pushed the V.A. officials to step up research.
"You need to do the academic and scientific inquiry to try to figure out really what's going on here," he said.
But that likely won't happen until V.A. officials realize that federal law isn't actually preventing it from participating in such research or increasing veterans' access to cannabis.
Photo courtesy of U.S. Air Forces Special Operations Command.