Study: Medical Marijuana Laws Don't Increase Teen Use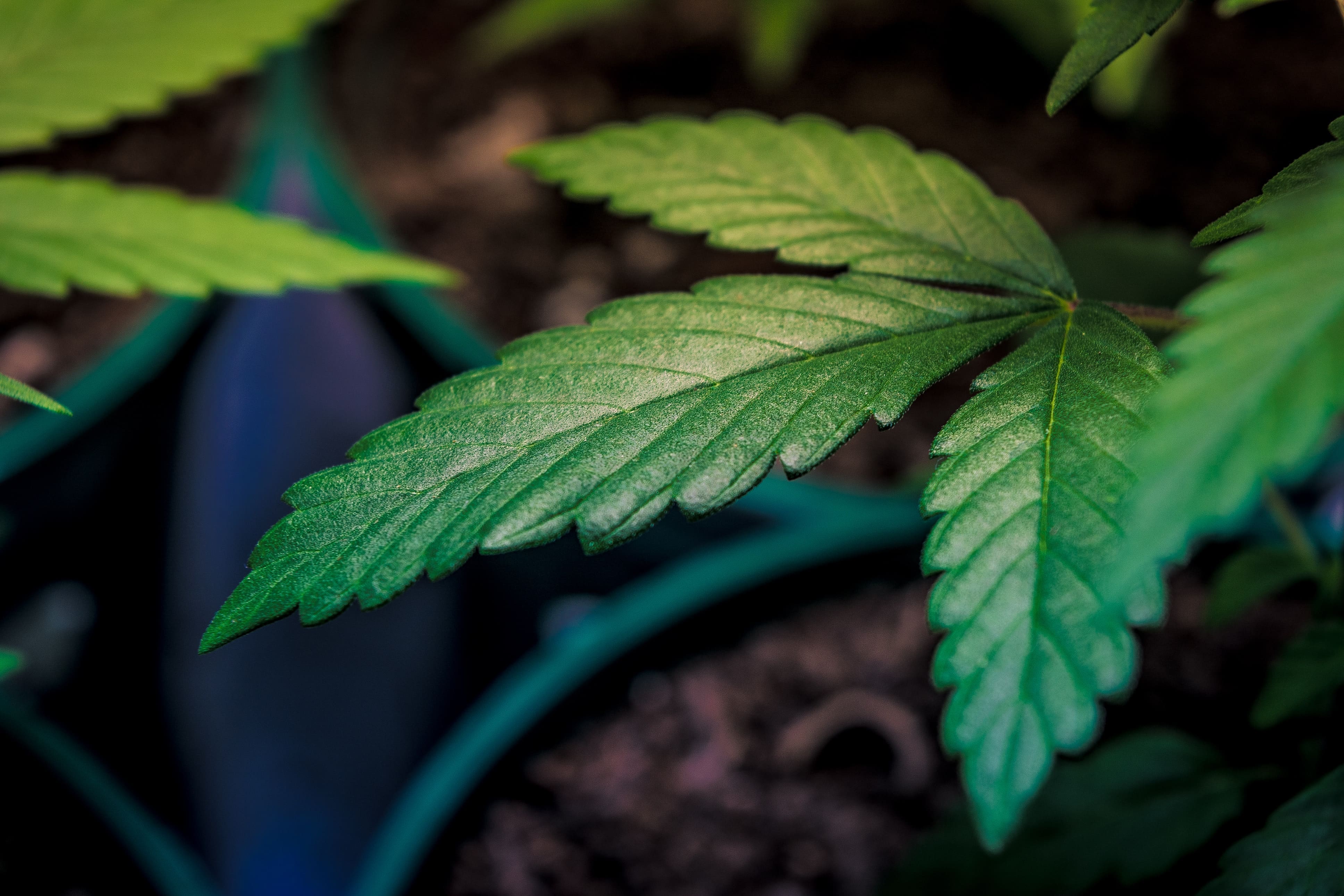 The growing number of states enacting laws to allow medical marijuana use has not led to an increase in youth use of the drug, a new study finds.
"We found no evidence of an effect of [medical marijuana law] enactment in any [marijuana use] outcome for both men and women aged 12–17," researchers at Columbia University wrote in the journal Prevention Science. "Due to developmental concerns, [medical marijuana laws] are explicitly designed to restrict access to youth. As such, the lack of change in [marijuana use] outcomes among youth could reflect [medical marijuana laws] being implemented as intended."
Although the study showed that state laws allowing medical cannabis aren't associated with increased teen use, it did indicate a rise in marijuana consumption among people over age 26.
"Regression modeling showed that there was not a statistically significant increase in past-month [marijuana use] after enactment of [medical marijuana laws] in men or women aged 12–17 or 18–25," the study found. "However, among people 26+, the increase in past month [marijuana use] was statistically significant for both men and women."
There was also an increase in daily marijuana use among males aged 18 to 25.
However, researchers could identify "no corresponding increase" in marijuana use disorder after the enactment of medical cannabis laws, "even in age/gender subgroups reporting increases in past-month and daily" use.
The study, published online this weekend, was funded by the National Institute on Drug Abuse.
The findings are consistent with those of previous studies showing that changing state cannabis laws does not lead to an increase in youth marijuana use.
Feds Confirm: Youth Marijuana Use Not Rising Under Legalization
Medical Marijuana Dispensaries Save Lives, Study Finds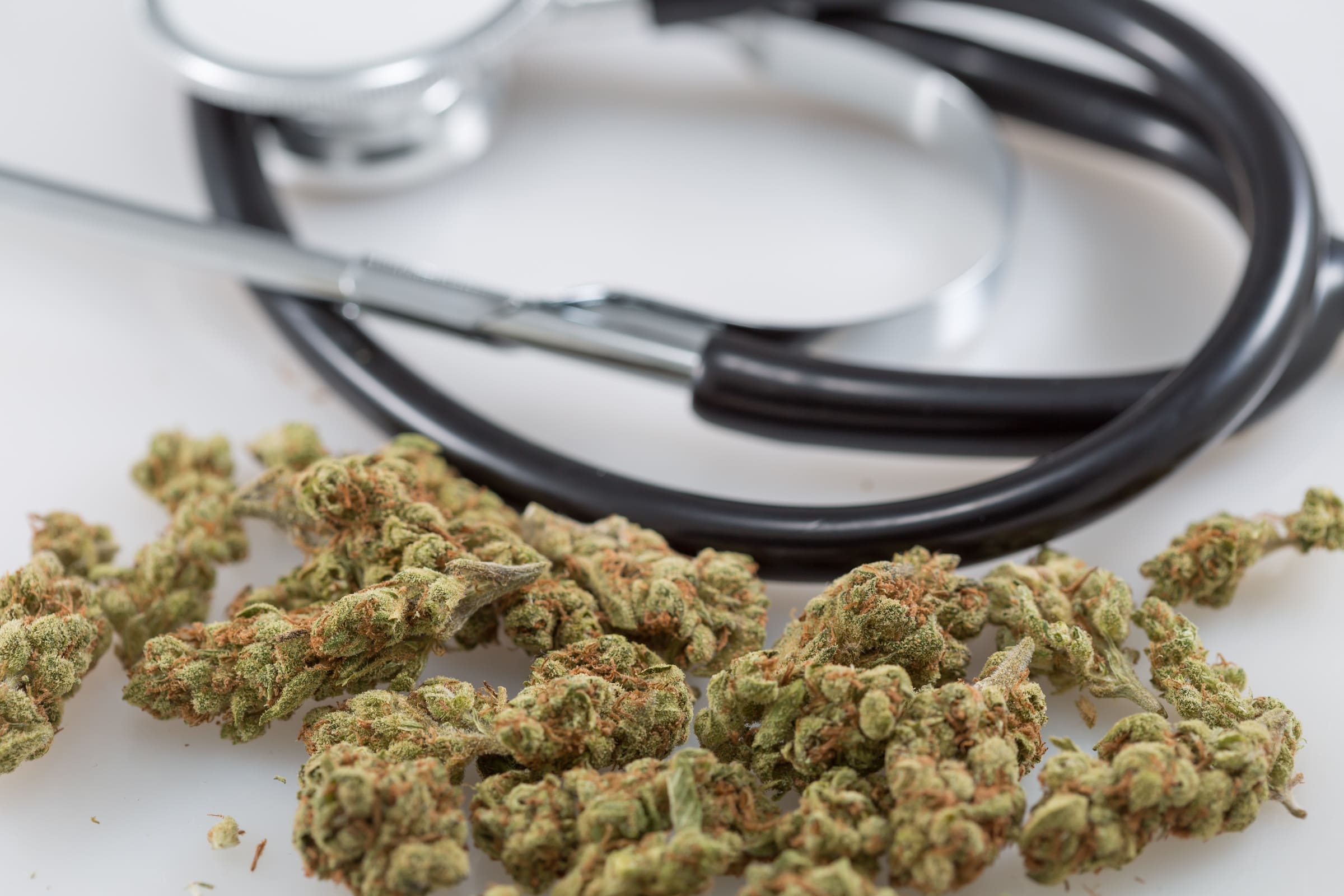 States where people can legally access marijuana through dispensaries see dramatically reduced opioid overdose death rates, new federally funded research shows.
"In short, our findings that legally protected and operating medical marijuana dispensaries reduce opioid-related harms suggests that some individuals may be substituting towards marijuana, reducing the quantity of opioids they consume or forgoing initiation of opiates altogether," the study concludes. "Marijuana is a far less addictive substance than opioids and the potential for overdosing is nearly zero."
While previous research has shown that medical marijuana laws are associated with lower opioid overdose rates, the new analysis distinguished between states where medical cannabis is simply legal and states that actually allow streamlined patient access to marijuana through active dispensaries.
"Because legal protection of retail dispensaries does not mean dispensaries are operational, we construct our policy measure to identify the state/year in which dispensaries are both legally protected and open for business," researchers from the RAND Corporation, the National Bureau of Economic Research and the University of California, Irvine wrote. "Dispensaries – retail outlets that sell marijuana to qualified patients – contribute to the decline in opioid overdose death rates."
To be more specific:
"Using data from just the early period of these laws 1999–2010, dispensaries reduce opioid mortality rates by about 40%, above and beyond the reduction from marijuana laws alone. The total effect is estimated to be even larger. When we consider the full time period (1999–2013), the estimates imply that dispensaries reduce opioid mortality rates by about 20% while the main effect of having a law is relatively small in magnitude, implying declines of about 5%, and not statistically distinguishable from zero. Importantly, together – a marijuana law with a legal, operational dispensary provision – the estimates imply a statistically significant (at the 5% level) decline in overdose death rates of about 25%."
"It is clear that operational dispensaries are critical," the study, published online over the weekend by the Journal of Health Economics, concluded. "This evidence is consistent with the need for a clear and legal supply chain for medical marijuana policy to have an effect."
Going a step further, the study, which was funded by the National Institute on Drug Abuse, found that examining data from after 2010, "a period when states began opening more tightly regulated medical marijuana retail systems," apparently in response to federal enforcement guidance, weakens the effect.
"The effect of medical marijuana policies on opioid related harm diminishes over time, particularly after 2010, which might be due to the regulatory tightening of medical marijuana dispensaries, the major marijuana policy feature behind the reduced harm in the earlier period," the data suggests.
Nonetheless, the researchers concluded that "our results suggest a potential overlooked positive effect of medical marijuana laws that support meaningful retail sales."
Army Says CBD Doesn't Seem Harmful, But Bans Soldiers From Using It Anyway
The U.S. Army hasn't seen any evidence that a key marijuana component is harmful, but is prohibiting soldiers from using it anyway.
"Pure CBD oil has not yet been associated with adverse health effects," the Army said, nonetheless adding that "soldiers are prohibited from using hemp or products containing hemp oil."
The statement is part of a public health alert that the Army released this week warning that dozens of soldiers around the country have been sickened after vaping synthetic compounds designed to mimic the effects of marijuana. Those products are sometimes marketed as containing cannabidiol (CBD).
Army is seeing an increase in emergency room visits from certain vaping products. Click to learn more. https://t.co/AOaPiFBTfs pic.twitter.com/sh8awiulmH

— ArmyPublicHealth (@USAPHC) January 29, 2018
"CBD vape oils may contain synthetic cannabinoids, concentrated tetrahydrocannabinol (THC) and/or other hazardous compounds in addition to, or in place of, CBD oil," the alert said. "This problem has the potential to spread quickly across the Army. Although some vape oils claim to contain CBD oil, CBD, THC, and/or synthetic cannabinoids, many vape oils do not disclose that they may contain illegal and/or potentially hazardous substances to include synthetic cannabinoids."
In recent years, some soldiers have used synthetic cannabinoids in light of the military's ban on the consumption of natural marijuana products. But while the federal government has moved to prohibit the consumption of certain synthetic cannabis-like substances, new ones continue to arrive on the market.
Meanwhile, CBD has received increased attention as a therapeutic natural compound of the cannabis plant.
Unlike its psychoactive cousin tetrahydrocannabinol, or THC, CBD doesn't leave consumers with a high. But it has been shown to relieve severe seizure disorders, and there is mounting evidence that it has pain-relieving, neuroprotective and other beneficial properties as well.
The World Anti-Doping Agency, whose guidelines the International Olympic Committee and other sports associations use to determine lists of banned drugs, recently moved to allow CBD use by athletes.
The Army's warning on synthetic cannabinoids comes amid increasing pressure on the U.S. Department of Veterans Affairs to allow its doctors to recommend natural medical cannabis to military veterans who want to use it to treat PTSD, chronic pain or other issues.
More Crime Near Alcohol And Tobacco Shops Than Marijuana Dispensaries, Study Finds
Medical marijuana dispensaries seem to attract much lower neighborhood crime rates than stores dedicated to selling alcohol and tobacco products.
That's the conclusion suggested by the results of a new study published this week.
"At 100 feet, tobacco shops and off-sale alcohol outlets—but not MMDs [medical marijuana dispensaries]—experienced significantly higher property and violent crime rates than grocery/convenience stores," researchers from four universities in California and Kansas, funded in part by the Centers for Disease Control and Prevention, wrote in the study.
"Our data suggest tobacco shops may constitute nuisance properties associated with dangerous neighborhood conditions for crime and violence in South LA, and perhaps similar low-income urban communities of color," the study, published online this week and scheduled to run in the March 2018 edition the journal Preventive Medicine, found.
In contrast, the authors suggested that several factors might account for lower crime rates found near medical cannabis dispensaries:
"(1) presence of visible property safeguards (e.g., security cameras), which may lower dispensary-related violence, (2) visual anonymity of many MMDs to passers-by including potential offenders, and (3) MMDs' tendency to close or relocate quickly—e.g., by June 2015, few MMDs operated at their 2014 locations."
The study analyzed 2014 crime data to examine the geography of all felony property and violent crimes occurring within 100, 200, 500, and 1,000-foot buffers of the three legal drug outlet types across South Los Angeles.
The researchers also looked at grocery and convenience stores that sell alcohol and tobacco, finding that those places had much lower nearby crime rates than the dedicated alcohol- and tobacco-specific retail outlets.
That result suggests that crime rates surrounding cannabis sales locations could be even lower if adults were able to purchase the drug at regular retail stores instead of having to go to marijuana-only dispensaries that are often forced to operate on a cash-only basis due to ongoing federal prohibition.