Study: Medical Marijuana Laws Don't Increase Teen Use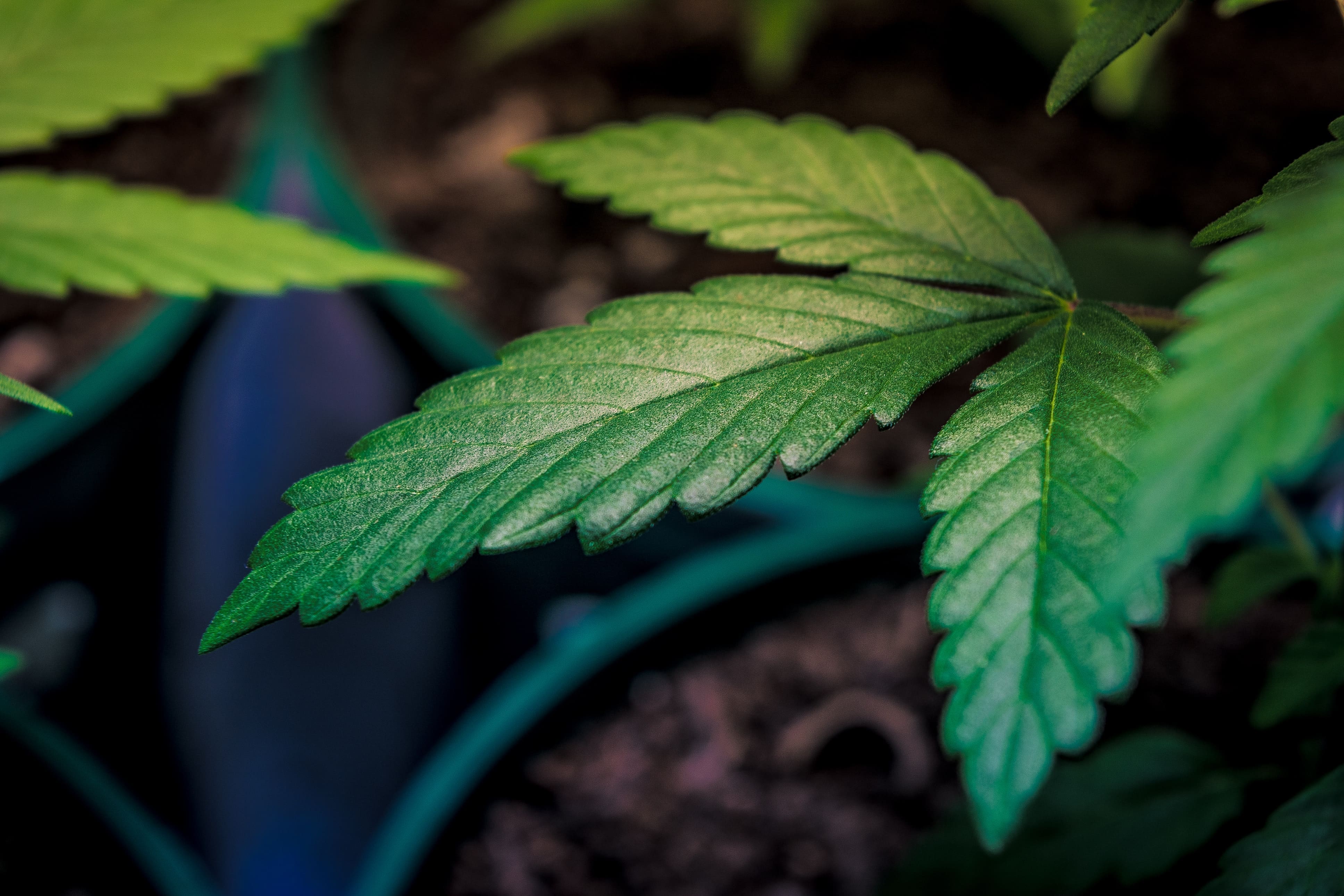 The growing number of states enacting laws to allow medical marijuana use has not led to an increase in youth use of the drug, a new study finds.
"We found no evidence of an effect of [medical marijuana law] enactment in any [marijuana use] outcome for both men and women aged 12–17," researchers at Columbia University wrote in the journal Prevention Science. "Due to developmental concerns, [medical marijuana laws] are explicitly designed to restrict access to youth. As such, the lack of change in [marijuana use] outcomes among youth could reflect [medical marijuana laws] being implemented as intended."
Although the study showed that state laws allowing medical cannabis aren't associated with increased teen use, it did indicate a rise in marijuana consumption among people over age 26.
"Regression modeling showed that there was not a statistically significant increase in past-month [marijuana use] after enactment of [medical marijuana laws] in men or women aged 12–17 or 18–25," the study found. "However, among people 26+, the increase in past month [marijuana use] was statistically significant for both men and women."
There was also an increase in daily marijuana use among males aged 18 to 25.
However, researchers could identify "no corresponding increase" in marijuana use disorder after the enactment of medical cannabis laws, "even in age/gender subgroups reporting increases in past-month and daily" use.
The study, published online this weekend, was funded by the National Institute on Drug Abuse.
The findings are consistent with those of previous studies showing that changing state cannabis laws does not lead to an increase in youth marijuana use.
Feds Confirm: Youth Marijuana Use Not Rising Under Legalization
First Marijuana Reform Bill Clears Congressional Committee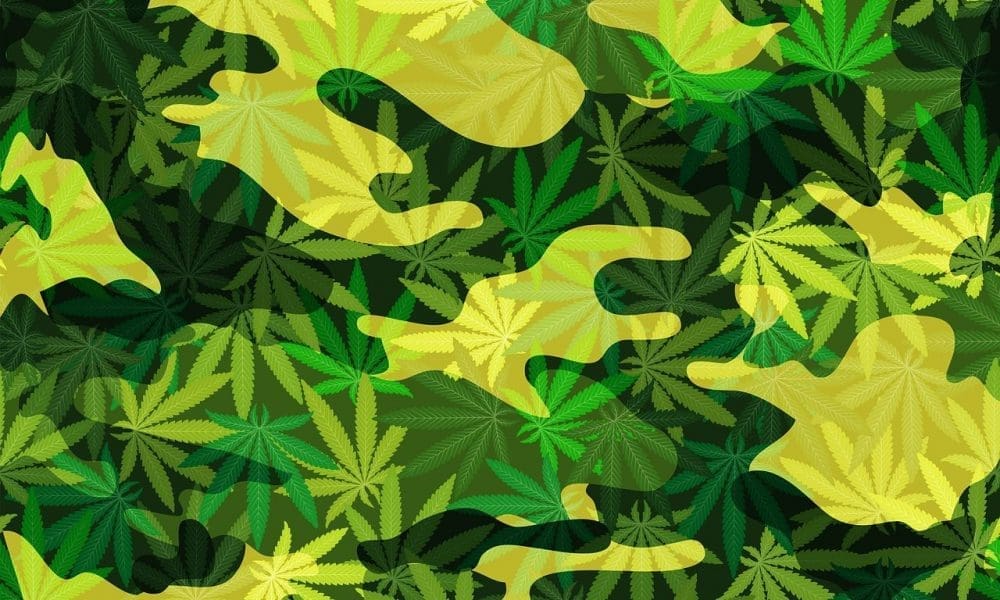 Hundreds of marijuana reform bills have been filed in Congress in recent years, but none have ever been given a vote, until now.
In an historical first, a House committee approved cannabis law reform legislation on Tuesday. While legalization supporters have previously scored victories in the form of amendments attached to larger legislation, none of their standalone bills have ever advanced before.
Though the current proposal is fairly limited in scope — it would encourage the U.S. Department of Veterans Affairs to conduct research on marijuana's medical benefits — it comes at a time of unprecedented bipartisan support for cannabis reform and likely signals more action to come on Capitol Hill.
"The tide is turning on cannabis, and today's vote is the latest example," Congressman Earl Blumenauer (D-OR) told Marijuana Moment. "We still have a long way to go, but we are one step closer to helping our veterans get the care they want and deserve. Now is our moment. Now is the time to redouble our efforts."
Filed by Veterans' Affairs Committee GOP Chairman Phil Roe of Tennessee and Congressman Tim Walz of Minnesota, the top Democrat on the committee, along with 52 other cosponsors, the bill would encourage the U.S. Department of Veterans Affairs (VA) to "conduct and support research relating to the efficacy and safety" of medical cannabis "on the health outcomes of covered veterans diagnosed with chronic pain, post-traumatic stress disorder, and other conditions."
The committee approved the bill by a voice vote after a brief discussion.
Sens. Jon Tester (D-MT) and Dan Sullivan (R-AK) introduced a companion bill in the Senate on Monday.
Under the bill as introduced, VA research would be conducted on whole plant marijuana as well as extracts, and involve "at least three different strains of cannabis with significant variants in phenotypic traits and various ratios of tetrahydrocannabinol and cannabidiol in chemical composition."
Studies would examine "varying methods of cannabis delivery, including topical application, combustible and noncombustible inhalation, and ingestion."
The legislation would require VA to preserve all data collected from the studies and issue a report to Congress within 180 days that includes a plan for implementation of research. The department would also have to send updates no less than annually for a period of five years.
Separately, the U.S. House Appropriations Committee called on VA to expand medical cannabis research on Tuesday. In the report attached to legislation to fund VA for Fiscal Year 2019, the panel wrote:
"Cannabis research.—The Committee recognizes that continued focus on the discovery of treatment alternatives for veterans diagnosed with various conditions such as chronic pain and PTSD are essential to reducing the number of veteran suicides. For this reason, the Committee urges VA to utilize funds, in an amount deemed appropriate by the Secretary, to prioritize investments in research on the efficacy and safety of cannabis usage among the veteran population for medicinal purposes. The Committee also requests a report, within 180 days after the enactment of this Act, by the Secretary containing a detailed plan on how the Department expects to pursue this research. The Committee also urges VA to ensure any research conducted or supported by VA on cannabis therapy is preserved in a manner that will facilitate further research."
While VA is already allowed to participate in cannabis research under current law, its leadership has been reluctant. Former Sec. David Shulkin, for example, repeatedly claimed in public remarks that Congress needs to act before the department can refer veterans to cannabis studies.
Several veterans advocacy organizations submitted testimony in support of the research bill.
"While this bill is certainly modest in its immediate impact, we believe that it is a necessary first step toward building bipartisan support for broader cannabis reform legislation in Congress," the Veterans Cannabis Coalition said in a statement. "Hundreds of thousands of veterans, like the millions of other Americans who have medicated with cannabis, have experienced profound and sustained relief or elimination of underlying conditions. Many of those conditions–prominently traumatic brain injuries (TBI), post-traumatic stress disorder (PTSD), and chronic pain–are poorly managed with current medication models, with health providers offering few or no alternatives to powerful pharmaceuticals like opioids, stimulants, and tranquilizers to patients."
Legalization activists say that the research bill doesn't go nearly far enough. They want Congress to force the VA to begin letting its doctors issue recommendations for military veterans in states where it is legal.
"The VA has been instrumental in cutting edge research to improve the lives of those who serve our country," Justin Strekal, political director for NORML, told Marijuana Moment. "With nearly 1 in 4 veterans reporting that they consume cannabis to alleviate their ailments, it is absolutely imperative that the VA reform their policies to both conduct research and allow VA doctors to recommend therapeutic cannabis when they see fit."
Before approving the research bill, the Veterans Affairs Committee adopted an amendment that alters some of its reporting requirements and other provisions.
Top GOP And Dem Lawmakers Push Veterans Medical Marijuana Study
How Reddit's r/trees Helped Scientists Make Marijuana Discoveries
Reddit users subscribed to a popular marijuana forum are helping researchers identify trends and patterns in cannabis consumption.
A new peer-reviewed study, which has been accepted for publication in the journal Drug and Alcohol Dependence, analyzed more than two million posts found on the site's largest marijuana-related subreddit from 2010 to 2016. The research team made a series of discoveries, including a few that might seem obvious to regular consumers (e.g. dabbing is gaining in popularity, but users still largely favor smoking cannabis flower).
Nonetheless, the study contributes unique insights to the growing body of international cannabis research. Among research team's key takeaways was just how high the average "ent" gets on five different forms of cannabis.
(Although researchers didn't specify which subreddit the study examined, their description in the paper leaves little room for doubt that it was r/trees, where enthusiasts refer to themselves as "ents," an homage to the tree-resembling Lord of the Rings characters; trees is a common slang term for cannabis.)
How high do Reddit users get on average from smoking, vaping, dabbing, taking edibles or using butane hash oils (BHO) like shatter?
Researchers sought to answer that question by looking for keywords and tracking the subreddit's 1-10 "user-reported subjective highness" rating system. Though it's admittedly not scientific, a redditor reporting a [2] would generally be considered to have a light buzz, whereas a [10] signifies a very potent experience.
Here is the average r/trees high for five forms of cannabis, on a scale of 1-10:
Smoking: [6.8]
Vaping: [6.7]
Edibles: [7.2]
Dabbing: [7.8]
Butane hash oil: [7.2]
So in terms of intensity of a high, the crowdsourced data puts dabbing at the top—which isn't especially surprising since dabbing typically involves heating up and inhaling concentrated, high-THC cannabis extracts. Vaping appears to produce the least intense high on average.
(For the record, the researchers distinguished between dabbing and BHO products, which are commonly used to dab, because of differences in terminology; one is a method, the other refers to products.)
Of course, more people are getting into dabbing as more states have legalized marijuana in some form, giving many users a greater product selection. Dabbing also may be increasingly attractive, the study authors wrote, because "it requires fewer 'hits' and produces stronger effects."
The new study of Reddit posts also examined adverse effects of cannabis consumption, such as anxiety, coughing, nausea, vomiting and memory problems.
In general, the researchers found that "very few adverse effects were reported," and the study showed that "there were no statistically significant differences in adverse effect term occurrence across products," based on the subreddit post analysis.
But since r/trees is an online community that generally celebrates cannabis and promotes legalization of the plant, it's not entirely surprising that there weren't a large number of posts focusing on potential negative affects of marijuana.
Accordingly, researchers also examined other keywords frequently included in Reddit posts, and found evidence that first-time cannabis consumers seek out r/trees and its resident ents as a source of good information about how to have a fun and safe experience.
"The frequent occurrence of the word 'first' for vaping, dabbing, and edibles indicate that many posters are using or considering using for the first time," they wrote. "With diverging medical and scientific opinions regarding the efficacy and safety of cannabis use, new and experienced cannabis users may be seeking out peer-generated information in online communities and social media about these newer forms of use."
Why this study matters
"Analysis of social media data has been used to complement other epidemiologic methods as a strategy for understanding emerging trends in real time with limited social desirability or recall bias," the study authors noted. "Despite the limited ability to determine the representativeness of creators of social media content and thus inform generalizability, social media data analysis can uncover behaviors not captured in traditional surveillance and inform terminology and emerging behaviors that larger scale health surveys may wish to incorporate."
And that's exactly what this study did—leverage data from a unique and popular social media site to paint a different kind of informative picture of the emerging marijuana landscape.
Legal Marijuana Opponents Say Federal Law Blocks Research
It's not often that marijuana legalization supporters and opponents agree on the negative implications of cannabis's classification under federal law.
But a group involving some of the leading voices opposing legalization recently told Congress that marijuana's current Schedule I status "effectively limit[s] the amount and type of research that can be conducted" on the drug.
That's something activists working to end the criminalization of marijuana and otherwise change its legal status have been saying for decades.
Meanwhile, many of the same legalization opponents who make up the group behind the new congressional submission pointing out research roadblocks have repeatedly argued that federal law doesn't stand in the way of cannabis studies.
Schedule I is supposed to be reserved for drugs with a high potential for abuse and no medical value. Researchers and advocates have often said that studies on substances classified there have to overcome approval hurdles that don't exist for other substances.
"At a time when we need as much information as possible about these drugs, we should be lowering regulatory and other barriers to conducting this research," the group Friends of the National Institute on Drug Abuse (FNIDA) wrote in its submission, which contains suggested language it wants the Senate Appropriations Committee to include in a report attached to legislation funding NIDA and other federal health agencies for Fiscal Year 2018.
FNIDA is a "coalition of over 150 scientific and professional societies, patient groups, and other organizations committed to preventing and treating substance use disorders as well as understanding their causes through the research agenda of NIDA," its Senate document says.
The group's Board of Scientific Advisors includes several prominent legalization opponents, including Smart Approaches to Marijuana's Kevin Sabet, former Rep. Patrick Kennedy (D-RI), former White House drug czar Barry McCaffrey, former National Institute on Drug Abuse Director Robert DuPont and former Office of National Drug Control Policy Deputy Director Bertha Madras, according to the group's letterhead. Representatives of the Partnership for a Drug-free America, Community Anti-Drug Coalitions of America and the American Society of Addiction Medicine sit on the organization's executive committee.
It is unclear when exactly FNIDA submitted the proposal, but it was published as part of a document posted by the U.S Government Printing Office on Wednesday that compiled requests for Fiscal Year 2018 spending legislation.
"The Committee directs NIDA to provide a short report on the barriers to research that result from the classification of drugs and compounds as Schedule 1 substances," FNIDA wants the Senate panel to demand of the federal agency.
The same organization submitted a similar proposal for FY 2017, and the Appropriations Committee ended up adopting much of the language for its final report that year. The House Appropriations Committee also included criticism of Schedule I's research roadblocks in its own 2017 report.
As reported by MassRoots when FNIDA's 2017 submission was published, a number of the group's members have dismissed the notion that cannabis's Schedule I status is a barrier to studies:
Madras, for example, called the Drug Enforcement Administration's denial of marijuana rescheduling petitions last August "a victory for science that, to me, is very comforting."

Also last year, she wrote, "Is Schedule I drug a roadblock to marijuana research? Not really," adding that moving cannabis to Schedule II would be "conceivably unethical."

Sabet's group called rescheduling a "red herring" in a 2015 report, saying that it would not "solve the problem of the need for more research, and instead would likely encourage illegal operators to continue to manufacture inferior products."

In a Huffington Post piece, he wrote that discussion about reclassifying marijuana is "distracting and essentially meaningless" and doing so would "mainly serve as a symbolic victory for marijuana advocates."

In a 2013 law review article, Sabet argued that "it is not necessary for marijuana to be rescheduled in order for legitimate research to proceed. Schedule I status does not prevent a product from being tested and researched for potential medical use." (He did acknowledge that "additional Schedule I restrictions can delay a research program," and in a 2015 Senate hearing, under intense questioning from Sen. Cory Booker (D-NJ), was forced to admit that moving marijuana to Schedule II would make it "absolutely easier to research.")

Kennedy and DuPont joined Sabet in signing a 2014 Smart Approaches to Marijuana letter asking the Obama administration not to reschedule marijuana, claiming that a change in status would be "scientifically dubious" and "is not necessary to facilitate research."

As drug czar, McCaffrey argued that marijuana "can't be moved to Schedule two."
Even after the earlier submission was publicized, Sabet continued to publicly dismiss the notion that it is unduly difficult for scientists to study Schedule I drugs.
What was that about "not being able to research Schedule I drugs!" again? https://t.co/nD31ocJBu9

— Kevin Sabet (@KevinSabet) August 27, 2017
Sabet and FNIDA did not respond to requests for comment by the time of publication.