Feds Confirm: Youth Marijuana Use Not Rising Under Legalization
New federal data released on Thursday shows that adolescent cannabis use in not rising in the age of legalization.
"Marijuana use among adolescents aged 12 to 17 was lower in 2016 than in most years from 2009 to 2014," the National Survey on Drug Use and Health reported.
In addition to falling youth use, the annual survey also found that rates of teens who develop problematic cannabis misuse patterns are declining over time.
"The percentage of adolescents with a marijuana use disorder in 2016 was lower than the percentages in 2002 to 2013, but it was similar to the percentages in 2014 and 2015," the report, which is funded by the Substance Abuse and Mental Health Services Administration, said.
The results run contrary to prohibitionists' claims that legalization would lead to skyrocketing teen use.
"Critics of legalization worry about the message being sent to youth by marijuana policy reform efforts, but the real message is that marijuana should only be used by responsible adults, and it seems to be sinking in," Morgan Fox, senior communications manager for the Marijuana Policy Project, said in a press release. "Regulating marijuana for adults reinforces that message and creates effective mechanisms for making it more difficult for teens to obtain marijuana."
Cannabis consumption among some adult demographics rose slightly, but coincided with a drop in alcohol use, suggesting a possible substitution effect.
Legalizing Marijuana Helps Police Solve Other Crimes, New Study Shows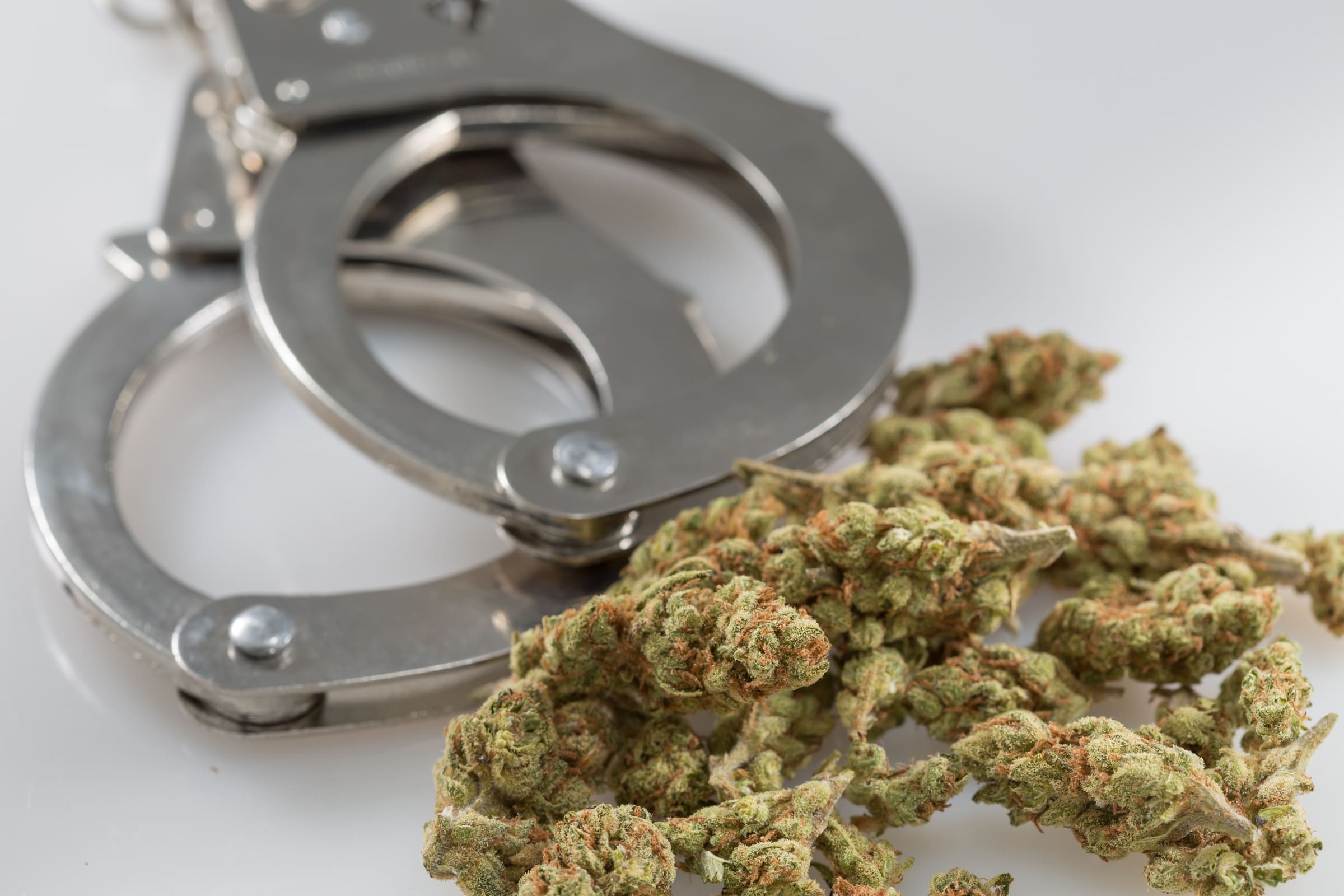 Marijuana activists have long argued that legalization would free up police departments to focus on other crimes. But six years after Colorado and Washington State voted to end prohibition, what does the evidence show?
A new study published in the journal Police Quarterly indicates that advocates were right after all. Police clearance rates—a figure that represents the number of crimes that resulted in an arrest divided by the total number of reported crimes—increased in both states post-legalization.
Logically, the argument makes sense. Before a state makes it legal to possess marijuana, for example, there are officers who will take time to investigate and charge individuals for low-level cannabis offenses. But when a state legalizes, they no longer have to allocate law enforcement resources to marijuana-related crimes, thereby enabling officers to go after different, and sometimes more serious, cases.
But up until this study, there wasn't much researching exploring the direct relationship between legalization and crime clearance rates. For the first time, researchers demonstrated that—in Colorado and Washington State, at least—police were able to make more arrests for various crimes post-legalization. That includes violent crimes, property crimes, burglaries and motor vehicle thefts.
"While our results cannot specifically explain why police clearance rates have increased in Colorado and Washington, we think the argument that legalization did in fact produce a measurable impact on clearance rates is plausible," the researchers concluded. "Our models show no negative effects of legalization and, instead, indicate that crime clearance rates for at least some types of crime are increasing faster in states that legalized than in those that did not."
"As we document here, prior to legalization, several crimes clearance rates were either flat or decreasing. However, in the post-legalization period, we see considerable improvement. We cannot offer with absolute certainty that these changes are entirely the result of marijuana legalization, though we are quite certain that legalization has not unduly hampered police performance, at least as measured by clearance rates. Moreover, in the absence of other compelling explanations, the current evidence suggests that legalization produced some demonstrable and persistent benefit in clearance rates, benefits we believe are associated with the marijuana legalization proponents' prediction that legalization would positively influence police performance."
Alright, so how did crime clearance rates change post-legalization?
There were some modest differences in clearance rates between Colorado and Washington State, but the overall trend revealed an increase in these two states compared to all other states, the study found. Here's a breakdown of the clearance rate changes for four different crime types:
Marijuana possession arrest rate
Likely the most obvious result of marijuana legalization at the state-level is that arrests for marijuana possession would decrease. Dramatic declines in cannabis possession rates were observed in Colorado and Washington State following the passage of legalization initiatives in 2012.
Violent crime
Clearance rates for violent crimes were steadily declining in Colorado and Washington State before the states legalized marijuana. In Colorado, those clearance rates slightly increased and stabilized post-legalization. In Washington State, violent crime clearance rates also increased after the end of cannabis prohibition.
"Conversely, while there was a jump in the trend line for average violent clearance rate at the point of intervention at the national level, post-intervention clearance trends did not shift upward as occurred in the treatment states," the study authors wrote. "This set of findings suggests that right around the time of legalization, clearance rates trends seemed to increase for violent crime in general for both Colorado and Washington, though no similar shifts are noted for the country as a whole."
Property crime
While many pro-legalization have contended that cannabis reform would result in more police officers focusing on more serious crimes, "it is likely that police already spent a significant amount of resources investigating more serious crimes," the study authors wrote.
And so one of the study's more significant findings concerns property crimes—clearance rates for which significantly increased in Colorado and Washington State post-legalization. Meanwhile, the U.S. average property crime clearance rate decreased during the same time period.
"[I]n the absence of other compelling explanations, the current evidence suggests that legalization produced some demonstrable and persistent benefit in clearance rates, benefits we believe are associated with the marijuana legalization proponents' prediction that legalization would positively influence police performance," the study's conclusion reads.
Legalizing Marijuana Doesn't Lead To Higher Youth Use, New Study Shows
People Really Do Have A Marijuana "Jay-Dar," New Study Finds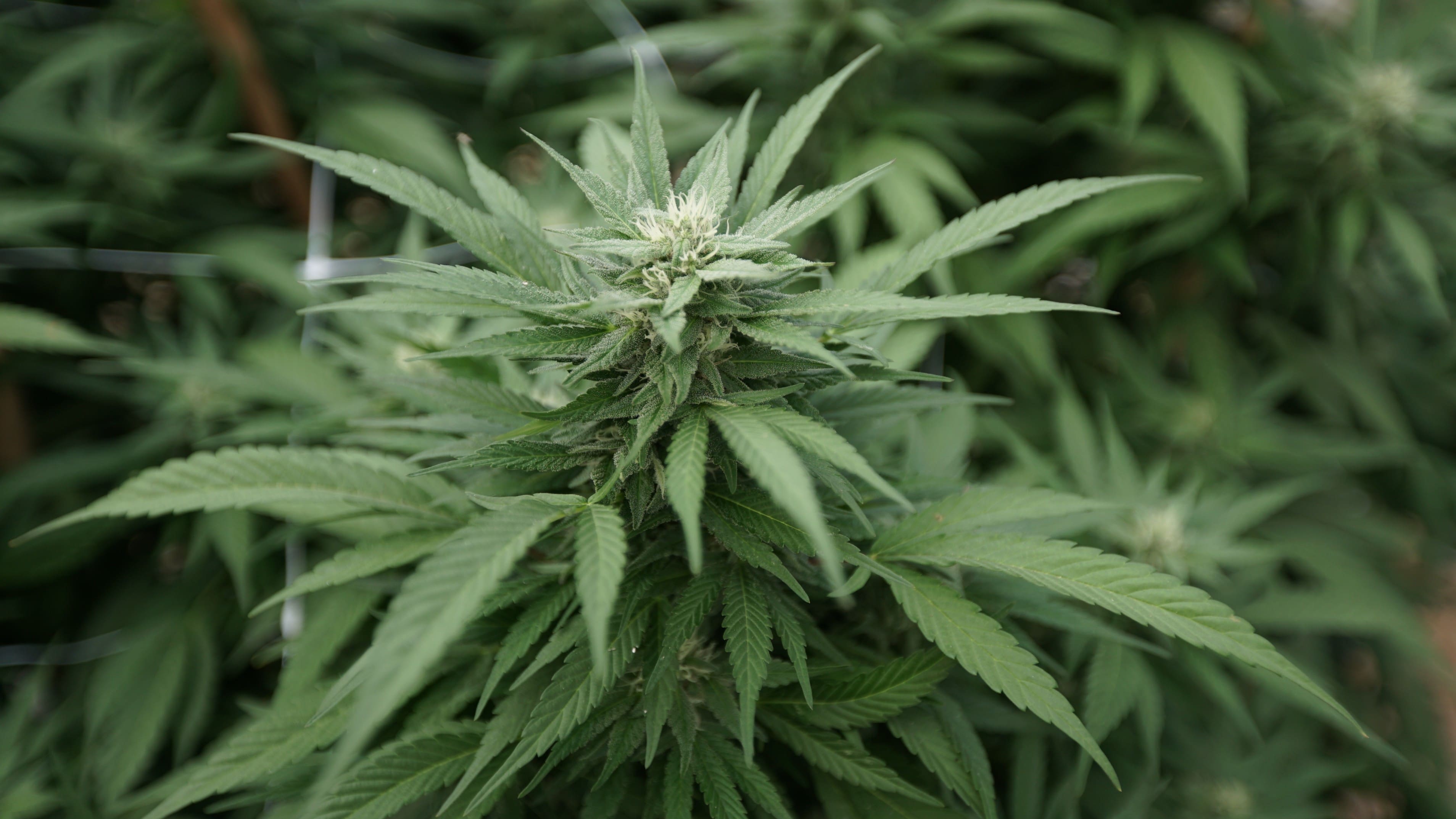 Even in the era of legalization, marijuana consumers continue to face discrimination—socially and, sometimes, in employment. That's why a team of researchers set out to research the "jay-dar" phenomenon, which refers to the ability of individuals to identify cannabis users based on physical attributes.
It turns out that visual cues do appear to help people spot tokers, because the results of a new study confirmed that individuals were more likely to rate cannabis users as users as compared to non-users.
"The present results provide evidence that individuals can discriminate between cannabis users and nonusers based on appearance alone," the study authors concluded. "This ability is consistent regardless of the raters' user status or gender, and age of the target."
The study did find one gender-based distinction, however. People who haven't used marijuana were slightly more likely to identify males as cannabis users, compared to females. In general, marijuana use "explained over 9 percent of the variance in ratings across all photographs," the researchers determined in the new study, published late last month in the journal Substance Use & Misuse.
But what were the primary visual cues people used to identify marijuana users? Well, let's run our own experiment. Try rating the likelihood of marijuana use on a scale of 1-7 based on these photos, which come from an earlier study on the so-called "jay-dar" phenomenon.
OK, which (if any) of these individuals pictured above use marijuana, either for medical or recreational purposes? If you're a non-user, then you might be inclined to choose the former based on gender and gender stereotypes. (Full disclosure: the study doesn't actually identify which is the user, so this was a hypothetical test).
What were the physical attributes that study participants most commonly used to identify marijuana users?
Eyes (e.g. red, glossy): 49.2%
Age (younger or older): 28.7%
General appearance (e.g. unkempt, professional): 27.9%
Facial expression (e.g. blank stare): 24.8%
Smile (e.g. small/big, yellow teeth): 20.5%
Hair (e.g. disheveled): 13.6%
Skin (e.g. acne scars, wrinkles): 12.4%
Race/ethnicity: 9.7%
Clothing (e.g. style of dress): 9.7%
Gender: 8.5%
Intuition (e.g. "gut feeling"): 7.8%
Demeanor (e.g. relaxed): 6.6%
Perceived personality (e.g. outgoing, laid back): 6.6%
"Individuals considering legal recreational cannabis use who fear social or occupational consequences due to negative stereotypes should be aware that others may be able to determine their use based upon appearance," the study authors wrote. "Further, individuals may want to consider the cues being used to identify their cannabis use. The present study indicates that individuals may judge people to be cannabis users based on the appearance of their eyes, facial expression, and how 'well-kempt' they appear."
"As such, individuals who use cannabis should be aware of these features, especially considering the accuracy in determining substance user status."
Legalizing Marijuana Doesn't Lead To Higher Youth Use, New Study Shows
Photo courtesy of Chris Wallis // Side Pocket Images.
Legalizing Marijuana Doesn't Lead To Higher Youth Use, New Study Shows
Yes, states with legal marijuana have slightly higher rates of youth cannabis consumption compared to non-legal states. But the act of legalization doesn't appear to be the primary factor behind that trend, according to a new study.
Instead, researchers concluded that "differences between states with and without legal non‐medical cannabis may partly be due to longer‐term patterns established prior" to legalization's enactment.
A survey of more than 4,000 teenagers throughout the United States found evidence that legal states experience higher consumption rates "regardless of how long the policy had been implemented or whether markets had been established."
The finding appears to run counter to claims made by legalization opponents. A primary concern when it comes to legalization, according to prohibition advocates such as Smart Approaches to Marijuana (SAM), is that establishing legal marijuana markets would cause more youth to seek out cannabis.
But this study, published in the journal Drug and Alcohol Review, came to a different conclusion.
"Relatively few differences were observed between states with an established market and those that only recently legalized, which suggests that differences between legal and non-legal states may be partly due to pre-established trends and a type of 'self-selection' effect, in that states that legalize non-medical cannabis typically have higher rates of cannabis use anyway," the authors wrote.
Survey respondents were asked questions about their level of consumption, mode of use, perceptions of access and risk and driving under the influence.
When it comes to consumption patterns, there was a difference between legal and non-legal states: 13.3 percent of respondents in states without any legal marijuana laws reported using cannabis in the last month, whereas 17.6 percent of those in states with new recreational markets and 20.3 percent of those in states with long-established recreational markets reported consumption over the same time period.
However, the survey also revealed some interesting, behavioral differences between those in legal and non-legal states. Young people in states without recreational marijuana laws are slightly more likely to use marijuana with tobacco, they're less likely to worry about future health issues developing as a result of their cannabis use and they're more likely to report having driven a vehicle within two hours of consuming marijuana.
Another interesting tidbit: perceptions of harm from smoking marijuana are actually somewhat higher in states with long-established recreational marijuana states compared to flatly prohibitionist states.
That would appear to throw another wrench in arguments from anti-legalization groups about the end of prohibition causing young people to think cannabis use is totally without risk.
For instance, SAM's FAQ suggests under a chart labeled, "Youth use rates in states that have legalized marijuana outstrip those that have not," that "youth perception of the risks associated with drug use is perhaps the most important determinant of whether they will engage in illegal drug use."
"In other words, young people who perceive a high risk of harm are less likely to use drugs than young people who perceive a low risk of harm from that drug."
While there are plenty of studies that draw differing conclusions concerning the effects of legalization, this latest research raises serious doubts about the causal relationship between ending prohibition and youth marijuana use.
Here's a selection of data points included in the study.
| | |
| --- | --- |
| | Used cannabis in the last month |
| Prohibited states | 13.30% |
| New, non-medical states | 17.60% |
| Established, non-medical states | 20.30% |
| | |
| --- | --- |
| | Smoked cannabis WITH tobacco in a joint or blunt |
| Prohibited states | 32.70% |
| New, non-medical states | 30.60% |
| Established, non-medical states | 20.50% |
| | |
| --- | --- |
| | Not worried that using cannabis will damage your health in the future |
| Prohibited states | 67.40% |
| New, non-medical states | 55.90% |
| Established, non-medical states | 63.80% |
| | |
| --- | --- |
| | Driven a car or other vehicle within two hours of using cannabis |
| Prohibited states | 29.30% |
| New, non-medical states | 19.10% |
| Established, non-medical states | 26.10% |
Medical Marijuana Reduces Opioid Prescriptions, Another Study Finds