Seven In Ten Biden Voters Support National Marijuana Legalization, New Poll Finds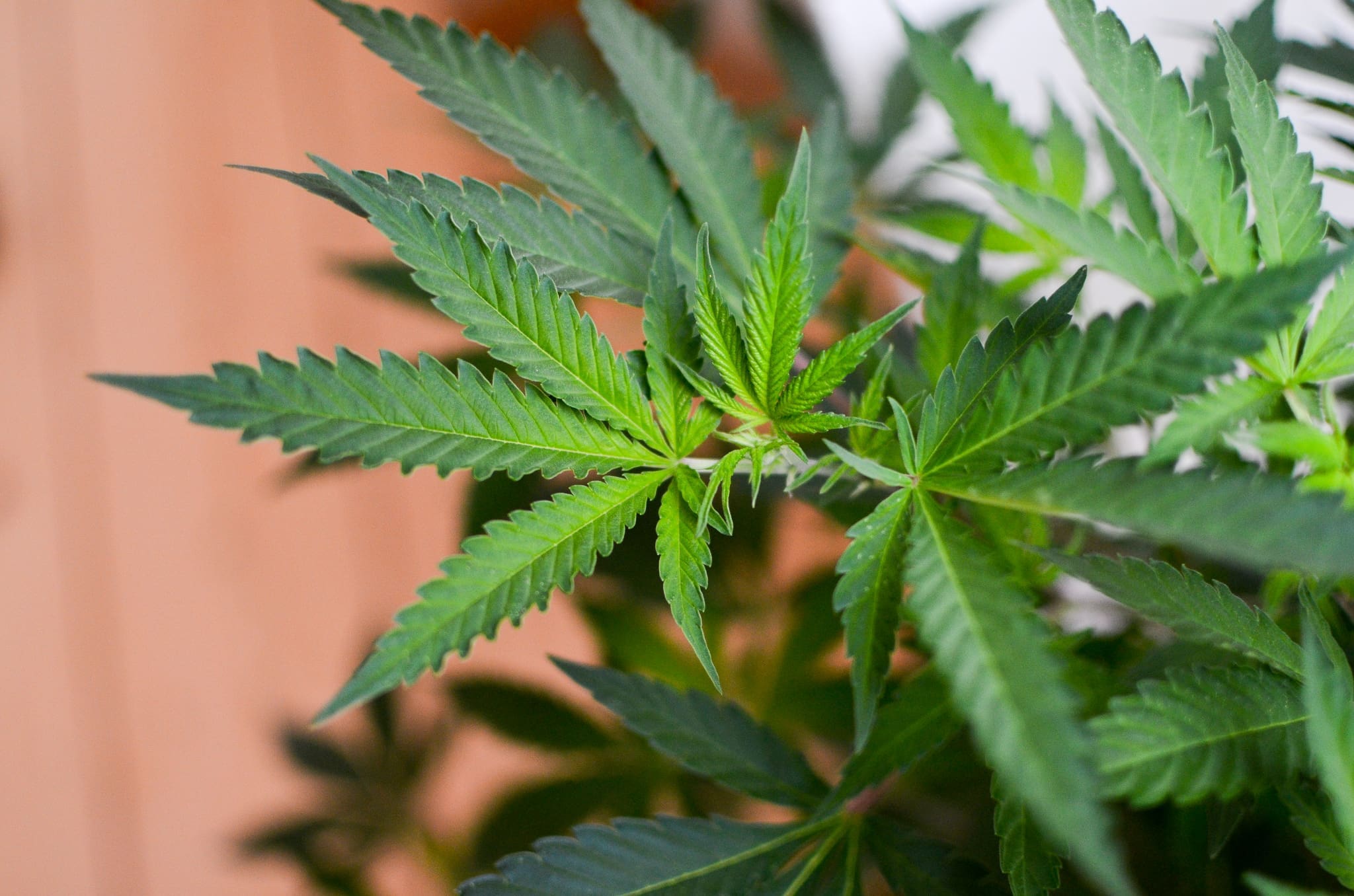 Another poll has found that a strong majority of Americans across political lines support either legalizing marijuana nationally or letting states set their own cannabis policies. And seven-in-ten people who voted to elect President Joe Biden back nationwide legalization, despite the president's ongoing opposition to the policy change.
The survey from YouGov underscores just how unpopular prohibition is. Not a single demographic polled showed majority or plurality support for maintaining the status quo of federal cannabis prohibition.
Americans are more likely to say abortion, same-sex marriage, and marijuana should be legalized nationally than say they should be left to the states or banned nationwide.https://t.co/yIsflfe0kT pic.twitter.com/8HIcRMGDZh

— YouGov America (@YouGovAmerica) May 12, 2022
Instead, it found that 45 percent of respondents feel cannabis should be legalized nationwide, while another 25 percent said states should have the autonomy to decide, for a sum of 70 percent who chose alternatives to prohibition. Only 17 percent said cannabis should remain illegal, and 13 percent said that they weren't sure.
While no demographic came out in strong support of prohibition, there were common themes in which groups of people are most likely to favor legalization.
For example, 62 percent of Democrats said that cannabis should be nationally legalized and 16 percent said it should be left to states, totaling 78 percent who picked the non-prohibition option.
In contrast, more Republicans supported taking a state-level approach (36 percent), compared to 23 percent who backed national legalization. Thirty percent of those who identify as Republican said cannabis should remain banned across the board.
About half of those who identify as independent (48 percent) sided with national legalization, versus 26 percent who said states should make that choice and 14 percent who favor prohibition.
Majorities of all age demographics, including those 65 and older, said marijuana should either be legal across the country or a state decision.
Notably, those who said they voted for Biden represented one of the strongest cohorts that favor national legalization, at 70 percent. But despite that strong preference, Biden has maintained opposition to the broad reform.
Instead, the president has generally allowed states to set their own policies—a decision that only 12 percent of his 2020 election voters say they'd prefer over national legalization.
People who voted for former President Donald Trump to be reelected were significantly more likely to back the state-level option, at 45 percent. Twenty-one percent of people in that group said they'd favor national legalization, and 27 percent said they'd rather keep marijuana totally illegal.
YouGov also asked respondents about their COVID-19 vaccination status and found that people who were fully vaccinated with the booster shot were most likely to back nationwide legalization (58 percent), while 19 percent said it should be the state's call and 11 percent preferred prohibition.
Forty percent of those who said they were partially vaccinated without the booster said that they favor national legalization, 30 percent said states should decide and 19 percent backed keeping marijuana illegal.
Support for cannabis reform was lowest among the non-vaccinated cohort, but a majority (60 percent) still chose the alternatives to prohibition.
The YouGov survey—which also asked questions about issues such as abortion rights, sex work and same-sex marriage—involved interviews with 1,500 U.S. adults from May 8-10, with a margin of error of +/-3 percentage points.
This is just one the latest polls to demonstrate the growing, and increasingly bipartisan, popularity of marijuana reform as more states move to end prohibition and regulate cannabis.
Last month, a pair of polls similarly found that marijuana legalization enjoys significant majority support—with most Americans also saying they'd be more likely to support politicians that back reform.
Another recent survey found that a strong majority of Americans, including most Republicans, support drug decriminalization. There's also majority support overall for allowing the operation of overdose prevention centers where people can use illicit substances in a medically supervised setting and receive treatment resources.
Marijuana policy changes are popular in Europe, too, another recent survey found. The landmark poll found an average of 55 percent of people from eight major countries in the region back legalization.
Delaware Senate Approves Marijuana Legalization Bill, Sending It To The Governor
Photo courtesy of Philip Steffan.