Majority Of Europeans Support Marijuana Legalization, New International Poll Finds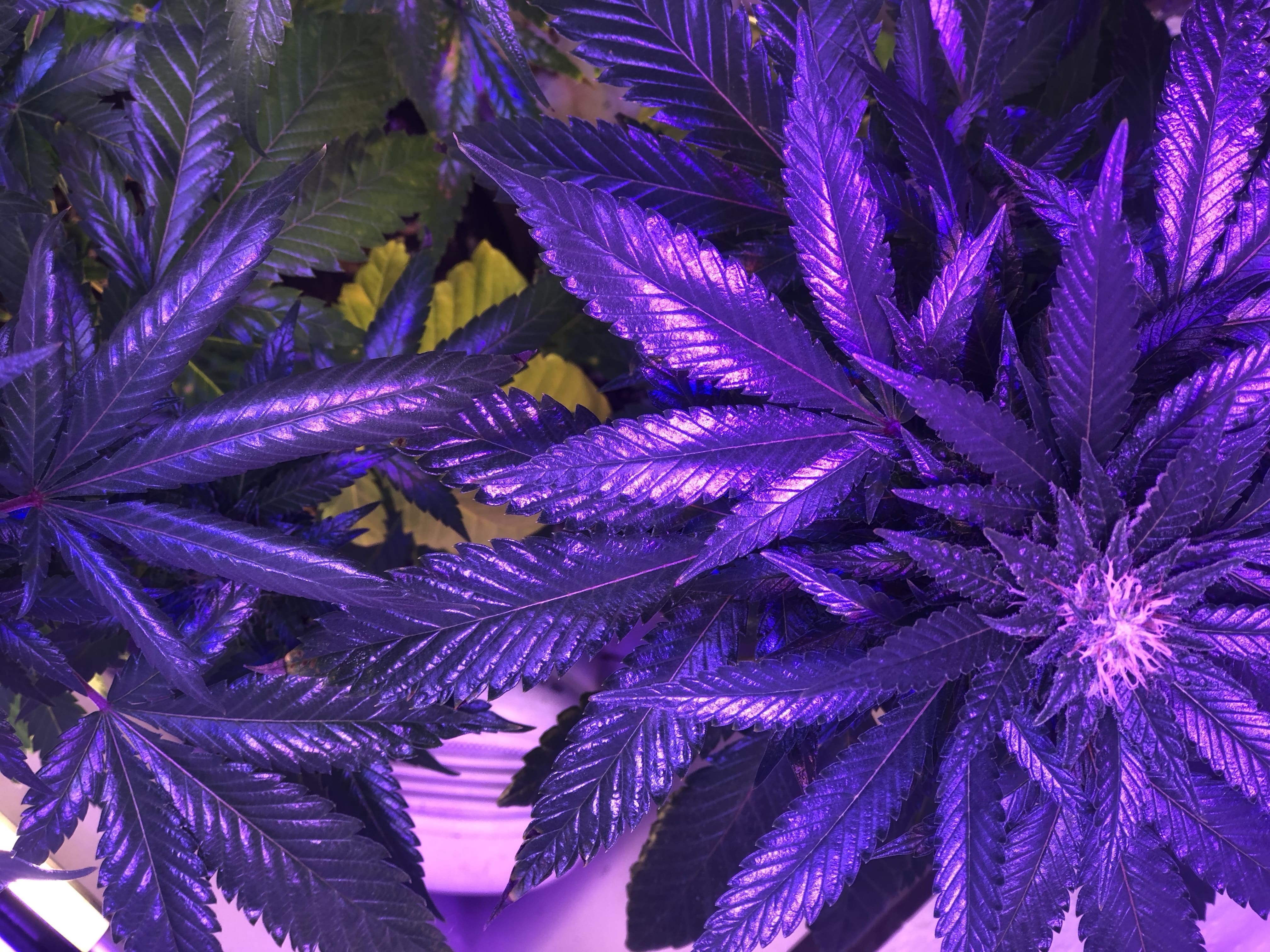 Support for marijuana legalization in the U.S. has been consistently climbing as more states move to end prohibition—and a new, landmark survey out of Europe shows similar majority support for regulating cannabis in several major countries in the region.
The poll from the London-based Hanway Associates, which was sponsored in part by the cannabis company Curaleaf International, looked at eight different European countries, asking residents whether they favor legalizing and regulating marijuana for adults over 18 years old.
The survey directed questions to residents in France, Germany, Italy, the Netherlands, Portugal, Spain, Switzerland and the United Kingdom. There was outright majority support for legalization in each of those countries, except the Netherlands, where a plurality of respondents backed the reform.
On average across the eight countries, 55 percent said they support legalizing adult-use cannabis, while 25 percent said they oppose it. Eighteen percent said that they weren't sure.
"We see this polling as significant because it suggests that widespread cannabis reform in Europe is now simply a question of when and how, rather than an 'if,'" Hanway Associates's Charlotte Bowyer, a co-author of the report, told Marijuana Moment.
Respondents were also asked about their stance on varying regulatory models for marijuana sales, from traditional commercial retailers that are increasingly common in states across the U.S. to cannabis social clubs where adult members could purchase and consume marijuana on-site.
When all respondents—including those who support and oppose legalization—were asked specifically about whether they favor certain forms of marijuana access, 48 percent said that they back regulated retail stores, 35 percent said they support a non-commercial home grow model and 32 percent said they are in favor of cannabis social clubs.
Notably, the home grow option saw the strongest opposition, with an average of 41 percent against the policy across all respondents. The authors suggested that the pushback against home cultivation might reflect a "NIMBY," or "not in my backyard," sentiment "where the public is concerned with the nuisance or distaste from being exposed to other's cannabis use—particularly in the UK and France."
"This also coincides with support for measures such as restrictions on product advertising and public consumption," the report says.
Bowyer said that political parties have "been hesitant to champion cannabis reform for fear of alienating voters, but our polling suggests that the gulf between the public and politicians on this issue is growing—particularly in markets like the UK."
"Luckily for policymakers, there's agreement amongst Europeans on the type of legalization they'd like to see—with the strongest support for commercial production and retail combined with robust regulation on products, sales and advertising," she said. "This suggests that there's a genuine opportunity to legalize cannabis in a thoughtful manner, with buy-in from a broad base of societal groups."
The survey also specifically asked those who said they support legalization what kind of regulatory models they favor. The retail option was the most popular at 81 percent, followed by a home grow option at 62 percent and social clubs at 56 percent.
Italian adults expressed the most supportive view toward marijuana legalization, with 60 percent backing creating a regulated cannabis market.
There was an effort to put marijuana legalization on Italy's ballot this year, with activists turning in more than 630,000 signatures to place the issue before voters as a referendum question, but a top court invalidated the proposal in February on constitutional grounds.
Meanwhile, poll respondents in Portugal, Switzerland, Spain and the U.K. also showed strong support for legalization, ranging from 55 to 59 percent in support of reform.
In Germany, where the recently formed coalition government has committed to federally legalizing marijuana and is already starting to preview some of the aspects of the forthcoming market, public support for legalization stands at 50 percent, the new survey found.
But while Germany might seemingly be next in line to enact legalization, it missed the chance to become the first European country to do so. That title belongs to Malta, where the government opted to end cannabis prohibition and legalize its use for adults late last year.
Perhaps surprisingly from a U.S. perspective, the new survey found that adults in the the Netherlands—a country with a long cultural history with cannabis that's commonly associated with its grey market "coffeeshops"—were the least supportive with respect to legalizing and regulating marijuana. Just 47 percent of Dutch respondents said they back legalized cannabis.
The cannabis coffeeshops in that national already bring in an estimated €1 billion in annual sales, with €400 million collected by the country in tax revenue. And the report authors suggest the the lack of strong enthusiasm for further reform could be attributable to several different factors, including the complicated relationship between the Dutch people and marijuana tourists and the fact that the current quasi-legal market that exists may be "dampening the sense of urgency for wider reform."
"While European countries certainly have much more in common with each other than the markets of North America, it is important to remember that countries are far from uniform in their politics, history, and culture—all of which are highly influential in public sentiment, and the pace and shape of change," the report says.
With respect to Switzerland, one of the three countries most supportive of legalization in the poll, analysts and stakeholders have expressed optimism about a marijuana pilot program that's currently underway.
In 2020, the Swiss government amended its federal drug laws to allow for pilot trials providing a regulated supply of cannabis to adult participants. The pilot programs are set to launch in several districts that will allow up to 5,000 residents to purchase marijuana legally and have their consumption patterns studied by government officials to inform future legislative efforts.
Another large market included in the survey was the U.K, where 55 percent of respondents said they support legalization. Despite that, lawmakers have hardly budged on advancing marijuana reform. The researchers behind the report suggested that the dominantly conservative media environment in the country may contribute to the ongoing legislative stigma around drug policy reform.
The international survey involved interviews with 9,043 adults across the eight countries from February 24-March 14.
"This report proves what Curaleaf has been saying for some time now, that Europeans want access to safe, competitively priced, and high-quality cannabis that is legal," Joe Bayern, CEO of the U.S.-based company, said in a press release. "The next step is for legislation to catch up to consumer demand."
Bayern said that the company is especially encouraged to see Germany's new coalition government moving to create a regulated marijuana market in the country, predicting that once that reform is enacted, "the rest of the continent is likely to follow suit."
Marijuana Banking Push Set To Be Revived As Congressional Leaders Appoint Negotiators On Large-Scale Manufacturing Bill