Sessions says states can legalize cannabis, but… (Newsletter: July 27, 2018)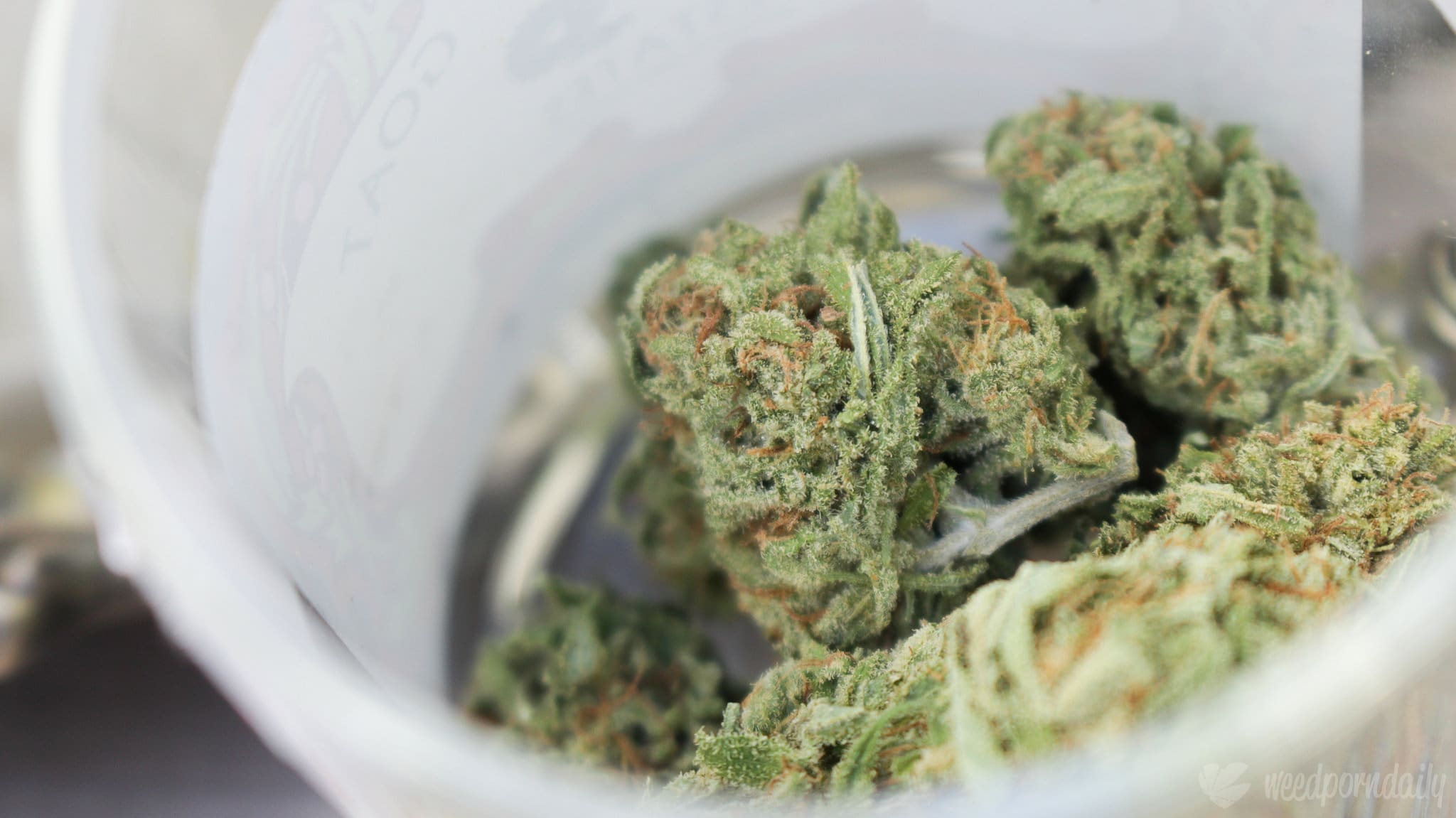 CA official say no to marijuana-infused alcohol; UK reschedules cannabis-based medicines; MI police investigate possible industry corruption
Subscribe to receive Marijuana Moment's newsletter in your inbox every weekday morning. It's the best way to make sure you know which cannabis stories are shaping the day.
Your support makes Marijuana Moment possible…

This issue of Marijuana Moment, and our original reporting that is featured in it, is made possible by the generous support of 306 Patreon sponsors. Cannabis industry professionals receive valuable rewards for pledges of $25 and up.

Check out the perks of being a sponsor on our Patreon page.
https://www.patreon.com/marijuanamoment

/ TOP THINGS TO KNOW

In new remarks, U.S. Attorney General Jeff Sessions said that "states have a right to set their own laws and will do so" but that "the American republic will not be better if there are marijuana sales on every street corner" and "we'll enforce the federal law."

California regulators released a memo making it clear that marijuana-infused alcoholic beverages are not allowed under state law, nor are bars or other facilities where people can consume both cannabis and booze.

/ FEDERAL

Former U.S. Deputy Attorney General James Cole spoke at a National Cannabis Industry Association conference. In a separate interview, he said that it "may in fact be that the what's laid out in the Cole memo continues to be the standard by which prosecutors tend to judge these cases even though it's not official."

Congresswoman Eleanor Holmes Norton (D-DC), in a House floor speech, criticized Congress's efforts to block Washington, D.C. from implementing its own marijuana laws.

Congresswoman Jacky Rosen (D-NV), a U.S. Senate candidate, tweeted, "Nevada's marijuana industry has created thousands of jobs and continues to exceed revenue projections. In the Senate, I'll keep fighting to support these workers and protect these businesses from federal interference."

Several members of Congress spoke about new legislation requiring a federal study on the impact of marijuana legalization:
Congressman Carlos Curbelo (R-FL): "This is very difficult to argue against. Only those that have a more zealous position on this issue will oppose uncovering the truth, because they know that it will make it more likely that the federal government will just kind of retreat on the marijuana issue and let the states lead."

Congresswoman Tulsi Gabbard (D-HI): "Within the construct of the federal government, as long as this drug is listed as a Schedule I classification, there are extreme restrictions, limitations and even a culture of discouraging of free and open study and of health effects."

Congressman Jared Polis (D-CO): "This is something that I would hope that whether people are opponents or proponents of cannabis law reform, they would at least want to have better data to inform their decision-making… Well right now the federal government has been a huge barrier to good information and sensible regulations of cannabis. So it would be nice to actually get something useful out of the federal government for a change."
Former Congressman Patrick Kennedy (R-RI) and Smart Approaches to Marijuana gave an anti-legalization talk in New Jersey.

The U.S. House bill to let states implement their own marijuana laws without interference got two new cosponsors, for a total of 25.

The U.S. House bill to require the federal government to study the impact of marijuana legalization got one new cosponsor, for a total of 24.

The U.S. House industrial hemp bill got two new cosponsors, for a total of 47.

/ STATES

Vermont Gov. Phil Scott (R) said he would veto a bill to legalize marijuana sales if it didn't adequately address mental health and driving issues.

Michigan police are launching an investigation into whether marijuana businesses are offering bribes to state employees.

Massachusetts regulators criticized municipalities that, in their view,  are requiring excessive payments from businesses seeking marijuana licenses. They also approved more marijuana retail licenses, but sales are on hold until testing labs are licensed. Meanwhile, here's a look at how the state's effort to ensure equity in the cannabis industry for people harmed by the drug war is going.

Oregon regulators approved rules allowing them to revoke worker permits from dispensary employees who sell marijuana to minors and to require producers to send advance notice about crop harvests.

Florida regulators issued a warning about "fraudulent letters claiming to come from [the Department of Health] and circulating misinformation about medical marijuana laws in Florida."

Oklahoma regulators released information about the state's medical cannabis application system. And Republican gubernatorial candidates weighed in on how the medical marijuana rollout is going so far.

Pennsylvania dispensaries are set to begin selling medical cannabis in flower form next week. Separately, a representative said he will file a bill to legalize marijuana and expunge prior cannabis convictions.

California regulators are conducting a survey to gauge interest in the development of a new appellations program that would signify standards, practices and varietals of cannabis grown in certain geographical areas.

An Indiana Republican senator plans to file medical cannabis and hemp bills in 2019 and is taking a fact-finding trip to Colorado.

The New Mexico Legislature's Revenue Stabilization and Tax Policy Committee discussed potential recreational marijuana taxes.

Wisconsin regulators settled a lawsuit with the St. Croix Chippewa tribe, which says it has the right to grow hemp for CBD extraction without state permission.

Here's a look at the prospects for marijuana reform in Texas, including commentary from Democratic gubernatorial nominee Lupe Valdez:
"Legalizing it for all forms opens up valuable funding potential, and the citizens of Texas deserve an open conversation about that possibility. I would support a movement in the state Legislature to bring this proposition before Texans by referendum through a constitutional amendment and ensure a path to safe, responsible consumption."
Nevada Republican gubernatorial candidate Adam Laxalt is being criticized for a decision he issued as attorney general against expanding medical cannabis access. The state Democratic Party is spotlighting his funding ties to prohibitionist billionaire Sheldon Adelson.

Wisconsin Democratic gubernatorial candidate Kelda Roys released a video about her support for marijuana legalization.

Tennessee Republican gubernatorial candidate Beth Harwell, currently the House speaker, tweeted "Medicinal cannabis is a conservative solution to the opioid epidemic!" She also posted a video of a Vietnam veteran endorsing her because of her position on medical marijuana.

Connecticut Republican gubernatorial candidate Mark Boughton, currently the mayor of Danbury, said he has reservations about legalizing marijuana but is open to a conversation about it. Meanwhile, Democratic attorney general candidates discussed marijuana at a forum.

New York Democratic gubernatorial candidate Cynthia Nixon tweeted, "It's infuriating to read stories like this [about racial disparities in marijuana arrests] when the cannabis industry is making white men wealthy across the country. It's time to legalize marijuana."

/ LOCAL

Philadelphia, Pennsylvania's mayor spoke about racial disparities in marijuana enforcement and the need to ensure participation in the cannabis industry by communities targeted by the drug war.

Los Angeles County, California regulators released a report showing that marijuana use was rising prior to legalization.

The Otsego County, Michigan Board of Commissioners passed a resolution opposing the state's marijuana legalization ballot measure.

/ INTERNATIONAL

UK officials moved to reschedule cannabis-derived medicines.

In a reversal the Ontario, Canada government will allow private retailers to sell marijuana.

/ OPINION & ANALYSIS

A New York Times letter to the editor says, "Marijuana as a societal ill, when measured against alcohol, tobacco, sugar, guns, driving, climate change, Donald Trump and fast food, comes out looking like a breath of fresh air."

/ BUSINESS

Nevada collected $7.1 million in marijuana tax revenue in May, the highest monthly total since sales started in July 2017.

A Weedmaps analysis projects that the Massachusetts legal marijuana industry will create nearly 20,000 full-time jobs.

The president of the Colorado Bankers Association spoke about financial services for marijuana businesses on the ABA Banking Journal's podcast.

420 Suites launched marijuana-themed vacation rentals in Massachusetts.

/ CULTURE

Actor Ryan Reynolds is tied to Home Alone spinoff titled Stoned Alone.

The Today Show featured the story of a family fighting to let their five-year-old girl to use CBD medication in school.
Make sure to subscribe to get Marijuana Moment's daily dispatch in your inbox.
Photo courtesy of WeedPornDaily.