Senate could vote on cannabis banking amendment this week (Newsletter: July 26, 2018)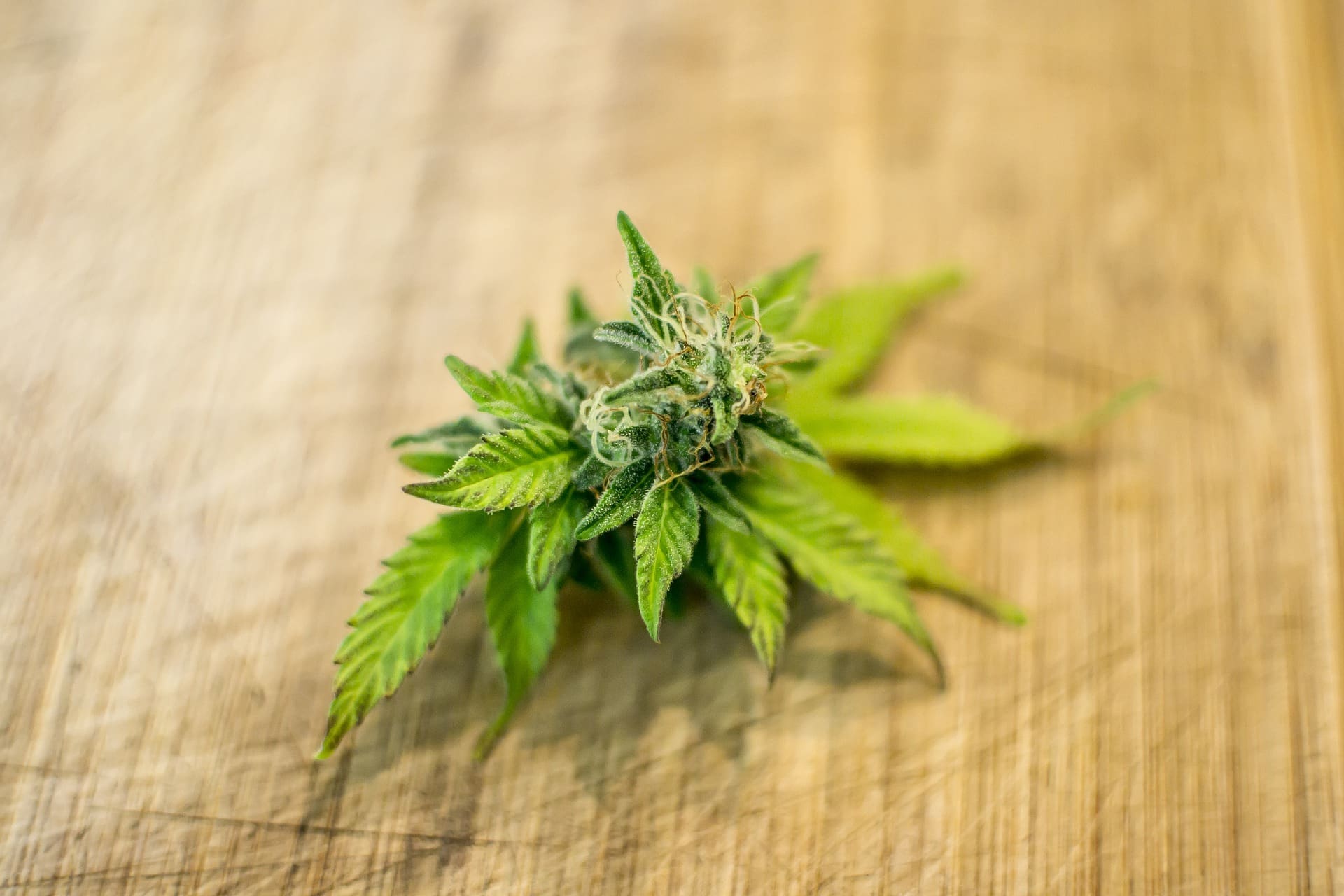 Americans say marijuana safer than tobacco; Senators to Sessions: stop blocking research; Study: Consumers prefer regulated product to illegal market
Subscribe to receive Marijuana Moment's newsletter in your inbox every weekday morning. It's the best way to make sure you know which cannabis stories are shaping the day.
Your support makes Marijuana Moment possible…

This issue of Marijuana Moment, and our original reporting that is featured in it, is made possible by the generous support of 306 Patreon sponsors. Cannabis industry professionals receive valuable rewards for pledges of $25 and up.
Chante Harris of Capalino+Company: "I'm thrilled to join the list of Marijuana Moment supporters as someone who is committed to building a cannabis industry that serves New York. As an AVP at Capalino+Company working to convene key stakeholders in the industry, it is great to have access to incredible resources like this newsletter!"
Check out the perks of being a sponsor on our Patreon page.
https://www.patreon.com/marijuanamoment

/ TOP THINGS TO KNOW

A poll found that Americans view marijuana as significantly less harmful than cigarettes or other forms of tobacco consumption.
U.S. Sens. Cory Gardner (R-CO) and Elizabeth Warren (D-MA) filed a floor amendment that, if enacted, would shield financial institutions from being punished by federal banking regulators for working with marijuana businesses.

A bipartisan group of U.S. senators — including vocal prohibitionist Sen. Charles Grassley (R-IA) — are pressing Attorney General Jeff Sessions to stop blocking the expansion of federally licensed cultivation of marijuana to be used in research.

A study concluded that marijuana consumers much prefer buying product from legal and regulated sources instead of on the criminal market — even if it means paying a premium (though only up to a point).

/ FEDERAL

Former U.S Deputy Attorney General James Cole said that his namesake marijuana memo "was a project that was reviewed thoroughly in the executive branch and decided upon" before being issued.

Congressman Ro Khanna (D-CA) tweeted, "$7.7 million averted in enforcement costs, $6 billion in tax revenue, 782,000 jobs created, millions of lives saved if we pass the Marijuana Justice Act. We cannot allow so many lives be ruined by marijuana possession arrests."

Congressman Steve Cohen (D-TN) tweeted, "When the VA denies #veterans pain management through #cannabis,they cite federal law–so it's time to change the law."

Congressman Lou Correa (D-CA) tweeted, "Happy to join @TulsiGabbard & @RepCurbelo in introducing the bipartisan Marijuana Data Collection Act! Learning what works in states across the #USA will help make better federal cannabis policy."

The U.S. Senate bill to encourage the Department of Veterans Affairs to study medical cannabis got two new cosponsors, for a total of four.

The U.S. House bill to deschedule marijuana got one new cosponsor, for a total of 39.

The U.S. House bill to create a more streamlined marijuana research registration process got one new cosponsor, for a total of eight.

/ STATES

Parts of Oklahoma's medical cannabis law take effect on Thursday. The Board of Pharmacy fired its executive director after she came under investigation for apparently attempting to bribe a regulatory attorney over rules requiring dispensaries to employ pharmacists. The legislature's bipartisan medical marijuana working group held its first meeting. Gov. Mary Fallin (R) tweeted, "I'm encouraged that legislators are holding public meetings to listen to the will of the people as they discuss policy proposals dealing with the implementation of medical marijuana in our state. We want to make sure we have a medical marijuana regulatory framework in place  that improves the health of Oklahomans who are sick and makes the business side work while protecting the safety of Oklahomans." Meanwhile, the Department of Corrections says medical cannabis is not allowed in its facilities.

Vermont Gov. Phil Scott (R) and gubernatorial primary Keith Stern expressed skepticism about legalizing marijuana sales during a debate.

Georgia Democratic gubernatorial candidate Stacey Abrams posted on Instagram, "I am fighting for a Georgia where…criminal justice reform keeps more families together. I am fighting for a Georgia where marijuana is decriminalized, where 'cash bail' is eliminated, and no one is kept in jail for being poor."

Campaign committees for and against Michigan's marijuana legalization ballot measure have little cash on hand. Meanwhile, the state's Court of Appeals ruled that "wet marijuana" isn't covered under the medical cannabis program, making it impossible for businesses to comply with the law.

Florida Democratic gubernatorial candidate Philip Levine called upon the state attorney general to instruct prosecutors not to pursue low-level marijuana cases. He also tweeted, "For too long, our state has prosecuted small marijuana possession and ruined the lives of far too many Floridians. We must stop low-level prosecutions now and seriously reconsider our approach to criminal justice. It's time to do the right thing." And he added, "That is why I've put forward a careful, forward-thinking plan to legalize marijuana in our state as Governor. In Miami Beach as Mayor, I helped to decriminalize marijuana in our city. It's time to do the same and more statewide."

Arkansas regulators voted to give a consulting firm power to evaluate medical cannabis dispensary applications and licenses.
The staff for Massachusetts marijuana regulators will increase to more than 40 full-time positions under a new budget.

Alaska regulators will meet next month to consider marijuana business license applications and regulations.

/ LOCAL

A report found that 93% of people arrested for marijuana possession in New York City in the first six months of 2018 were black or Hispanic.
The Hartford, Connecticut City Council hosted a forum on legalizing marijuana and ensuring equitable access to the industry.

The Lane County, Oregon district attorney said police were justified in killing a marijuana business worker on company property after he allegedly approached them while unholstering his gun.

The mayor of White House, Tennessee pleaded guilty to marijuana possession.

/ INTERNATIONAL

Luxembourg lawmakers are debating a marijuana reform petition.

Bermuda's minister of Social Development and Sport said that marijuana legalization "is something that's going to have to be talked about and may have to be sooner rather than later."

/ ADVOCACY

Representatives from Dixie Brands, Flowhub, LivWell and , The Scott's Miracle-Gro Company are among the founding board members of the new Cannabis Trade Federation, for which Neal Levine will serve as CEO.

Kevin Sabet of prohibitionist organization Smart Approaches to Marijuana published a Boston Globe op-ed saying that "pot potency should be capped" in Massachusetts and "the marijuana industry's influence on rule-making should be halted." The organization also released a video about its new New York City office.

/ BUSINESS

Leafly opened an East Coast office in Baltimore.

New Cannabis Ventures looks at questionable stock moves made by Sunset Island Group.

/ CULTURE
Vox's Netflix show "Explained" has a new episode focused on marijuana.
Make sure to subscribe to get Marijuana Moment's daily dispatch in your inbox.