Feds couldn't fire employees for cannabis under new bill (Newsletter: July 30, 2018)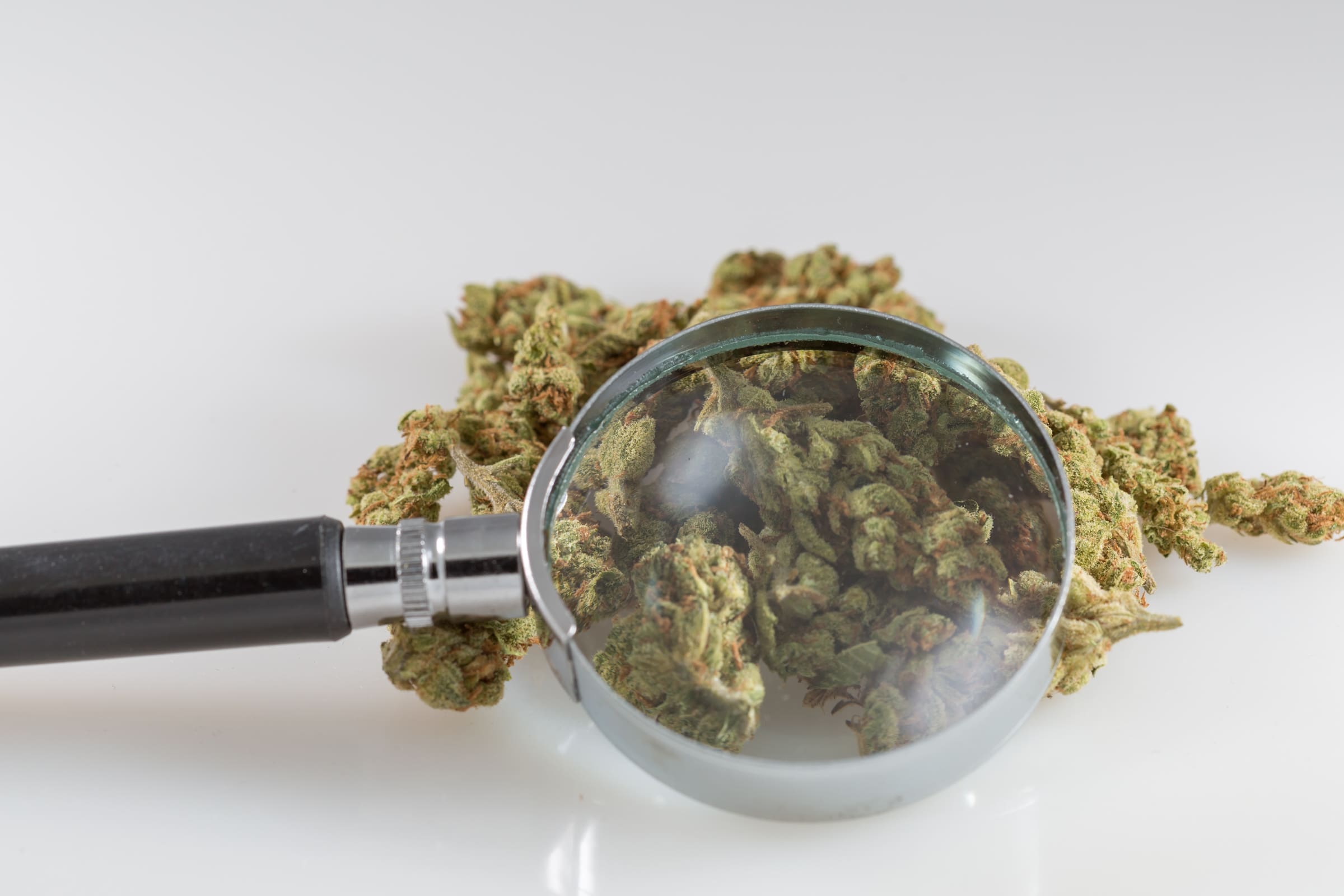 Black Caucus: Decrim a "must-do" in 2019; OK removes restrictions from medical regs; NJ forms marijuana prosecution study group
Subscribe to receive Marijuana Moment's newsletter in your inbox every weekday morning. It's the best way to make sure you know which cannabis stories are shaping the day.
Your support makes Marijuana Moment possible…

This issue of Marijuana Moment, and our original reporting that is featured in it, is made possible by the generous support of 306 Patreon sponsors. Cannabis industry professionals receive valuable rewards for pledges of $25 and up.

Check out the perks of being a sponsor on our Patreon page.
https://www.patreon.com/marijuanamoment

/ TOP THINGS TO KNOW

Congressman Charlie Crist (D-FL) and Congressman Drew Ferguson (R-GA) filed a new bill to shield federal employees from being fired for marijuana use that is legal in the state in which they live.

The Congressional Black Caucus included ending federal marijuana prohibition in a list of 10 "must-do policies" it is insisting a new Democratic Congress enact within 100 days of being seated in early 2019.

/ FEDERAL

Congressman Jared Huffman (D-CA) introduced legislation that will create a partnership to "coordinate the activities of Federal, State, Tribal, and local authorities, and the private sector, in the remediation of priority lands in the State affected by illegal marijuana cultivation or other illegal activities."

The U.S. Drug Enforcement Administration's Los Angeles office tweeted, "Don't ruin your life by using this drug [marijuana] – it's both illegal and bad for your health."

U.S. Sen. Kirsten Gillibrand (D-NY) tweeted, "People of color are arrested at 10 times the rate of white people for marijuana possession, despite similar rates of usage. We need to pass the Marijuana Justice Act: It's a step toward much-needed criminal justice reform. This is about equality and doing what's right."

Congressman Beto O'Rourke (D-TX), a U.S. Senate candidate, tweeted, "Let's start by ending private prisons, mandatory minimums for minor drug offenses, the federal prohibition on marijuana, and the current system of cash bail that that punishes the poor."

Congressman Ted Lieu (D-CA) tweeted, "You are correct that folks under the influence, whether it's alcohol or weed, should not participate in an armed forces event. That's a different issue than whether or not alcohol or weed should be legal. Also, I don't use cannabis. But I do like scotch."

Congressman Ro Khanna (D-CA) tweeted, "While corporations and executives are getting rich off their investment in the cannabis business, thousands of people continue to be arrested — primarily from communities of color. Real criminal justice reform includes legalizing marijuana on the federal level."  He also tweeted about about racial disparities in drug law enforcement.

Congresswoman Vicky Hartzler (R-MO) tweeted, "In central Oregon, hospitals have seen nearly a 2000% increase in emergency room visits due to marijuana poisoning since legalized recreational marijuana, with 434 marijuana related visits alone in January 2016. Pre-legalization, the max was 32 visits per month. #DrugFreeFriday"

The U.S. House bill to require the federal government to study the impact of marijuana legalization got one new cosponsor, for a total of 25.

The U.S. House hemp legalization bill got one new cosponsor, for a total of 13.

A Washington Post profile of Delaware Democratic U.S. Senate candidate Kerri Evelyn Harris contains this line: "During a Friday night canvass in Wilmington, Harris spent 30 minutes talking to two men who had been passing a joint between them, and were intrigued by her support for legal marijuana. By the end of the talk, one had agreed to come to her office to learn about volunteering."

West Virginia Democratic congressional candidate Richard Ojeda tweeted, "The Democratic Party has gotta make it clear that they will fight to legalize a non addictive form of pain management in medical cannabis."

/ STATES

Newly revised draft Oklahoma medical cannabis regulations remove several controversial provisions, including the ban on selling smokable marijuana, the requirement that dispensaries hire pharmacists and a directive saying that doctors can't issue recommendations to women "of childbearing years without first performing a pregnancy test." Meanwhile, the House majority floor leader says that voters sent a signal to prosecutors that they "don't want nonviolent drug offenders going to prison." Separately, activists say they exceeded the raw signature threshold to qualify a proposed marijuana legalization ballot measure, but it is unclear how many of those are valid.

New Jersey's attorney general announced the members of a working group on marijuana prosecution policy. Separately. Gov. Phil Murphy (D) tweeted, "Countless New Jerseyans are caught up in low-level possession charges that torment them for the rest of their lives—hindering job, housing and other opportunities. The time is now to legalize marijuana and repair communities disrupted by the misguided war on drugs."

An analysis of Virginia criminal justice data showed that African Americans are more likely to be incarcerated for first-time marijuana offenses than are whites.

Florida's top medical cannabis regulator resigned.

New York Democratic attorney general candidate Letitia James, currently New York City's public advocate, tweeted, "9 out of every 10 people arrested by @NYPDnews for marijuana this year were black or Hispanic. Clearly, marijuana law enforcement only perpetuates a discriminatory criminal justice system. The solution? Legalization."

Alaska regulators are proposing rule changes concerning ownership of marijuana testing facilities by non-residents. Separately, they revoked a cultivator's license after smokable scraps of cannabis were found on the ground near the business's dumpster. And here's a look at efforts to address the smell of marijuana emanating from grow sites.

Iowa regulators are working to ensure strong odors don't emanate from medical cannabis cultivation facilities.

Rhode Island medical cannabis dispensaries began serving out-of-state patients.

Maryland regulators approved more medical cannabis dispensary licenses.

Here's a look at where Michigan Republican gubernatorial candidates stand on marijuana. And Democrats believe the state's legalization ballot measure will provide a helpful turnout boost.

The future of two Arkansas medical cannabis cultivation businesses hinges on the definition of a school.

/ LOCAL

Jersey City, New Jersey's mayor and chief prosecutor published a New York Times op-ed on their efforts to decriminalize marijuana.

The Racine, Wisconsin City Council is considering placing a marijuana legalization advisory question on the November ballot.

A proposed Nelsonville, Ohio marijuana decriminalization measure did not qualify for the November ballot.

New York's City Council Speaker tweeted, "It makes me so angry that many New Yorkers, especially black and brown New Yorkers, are locked up and then live with criminal records because of low-level marijuana charges. Once we finally legalize marijuana, we must vacate many past misdemeanor marijuana convictions."

Brooklyn, New York's district attorney is touting a 91% drop in prosecution of low-level marijuana offenses since the beginning of the year.

/ INTERNATIONAL

Here's a look at the prospects for medical cannabis legalization in Lebanon.

/ ADVOCACY

The Vermont Coalition to Regulate Marijuana released a voter guide about the cannabis positions of candidates in upcoming primary elections.

The California Growers Association and the Southern California Coalition are partnering to unite Northern and Southern California's cannabis industries.

The Epilepsy Society cheered the UK government's move to reschedule cannabis-based medicines.

/ SCIENCE & HEALTH

A study concluded that "CBD exerts a neuroprotective function."

A study found "evidence for a safe and beneficial effect of…treatment with CBD on preventing positive and cognitive symptoms of schizophrenia."

A study suggested that "CBD treatment may ameliorate" a model of multiple sclerosis in mice.

Another study showed that multiple sclerosis "patients are more likely to report recent marijuana use than healthy controls."

/ OPINION & ANALYSIS

An op-ed from the director of the Revolving Door Project suggests that Democrats should focus on questions about federalism and marijuana to detail the U.S. Supreme Court nomination of Brett Kavanaugh.

/ BUSINESS

Bloomberg looks at how intellectual property laws apply to marijuana businesses.

The Daily Beast examines how public banks could solve marijuana businesses' financial services issues.

The Denver Post shines a spotlight on how marijuana dispensary chain Sweet Leaf allegedly violated Colorado laws with the practice of "looping."

/ CULTURE

The Los Angeles Times looks at how Mormons are divided on Utah's medical cannabis ballot measure.

Comedian Pete Davidson reportedly proposed to singer Ariana Grande while "smoking weed in bed."

The HBO show "Wyatt Cenac's Problem Areas" did an episode on the drug war.
Make sure to subscribe to get Marijuana Moment's daily dispatch in your inbox.