California Officials Say No To Marijuana-Infused Alcohol And Bars With Cannabis Consumption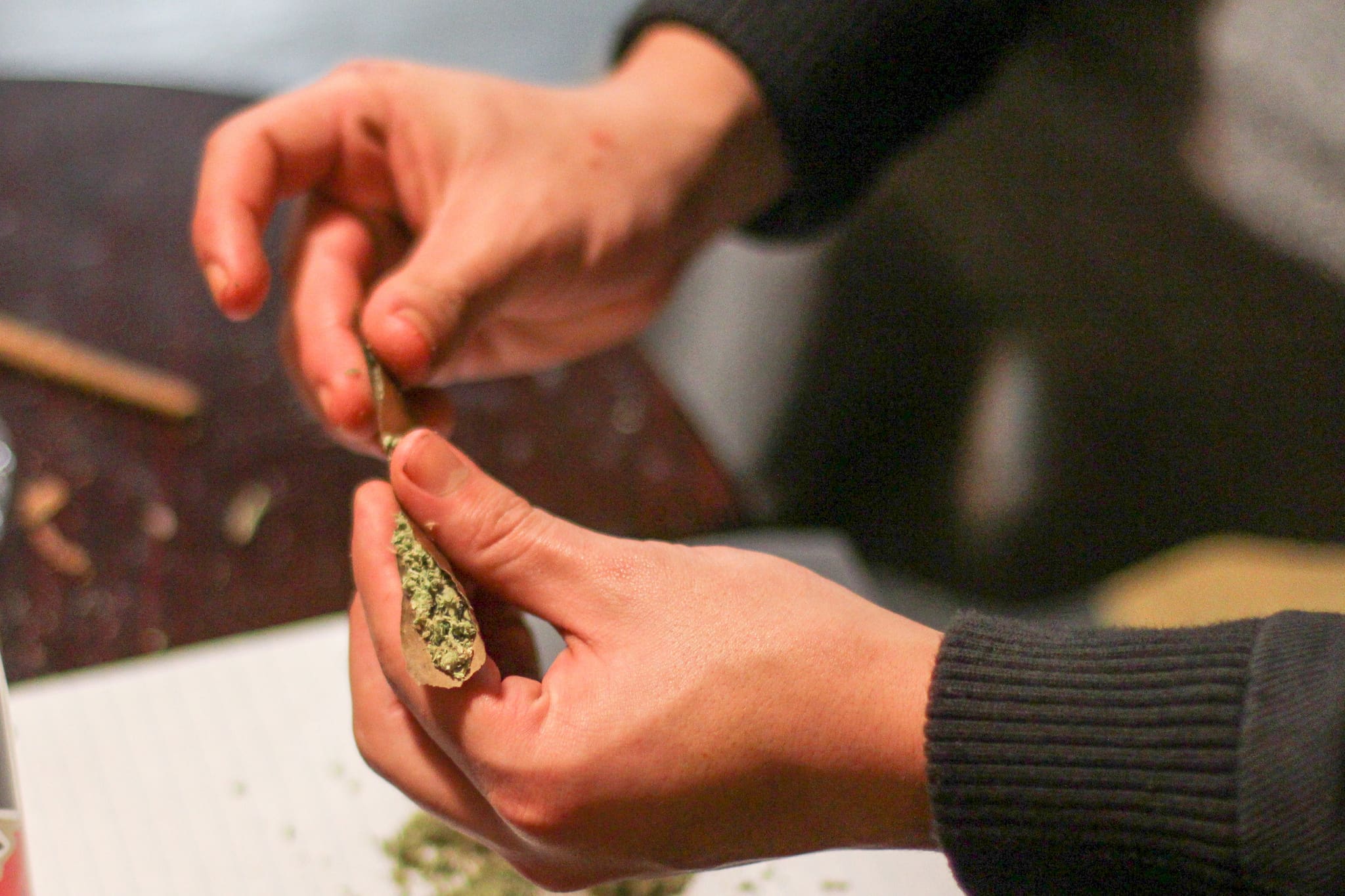 In case anyone didn't already know it wasn't allowed, California state regulators just put the kibosh on hopes for bars and pubs where people can consume both marijuana and alcohol. They also shot down the idea of producing beverages that blend the two substances together.
For now—or at least until state law changes to specifically allow it—any mixing of America's two favorite intoxicants are prohibited in the country's largest recreational marijuana market, according to a new memo issued on Wednesday by the state Department of Alcoholic Beverage Control (ABC).
Per to the document, published on the state's Cannabis Portal website, it is currently illegal to:
*Sell cannabis and alcoholic beverages at the same location;
*Allow bar patrons to bring their own cannabis to an ABC-licensed location (such as a bar) and allow them to consume it (though there are many bars and pubs that turn a blind eye to such behavior, and did well before recreational marijuana was legalized in California);
*Infuse alcoholic beverages with cannabis that contains THC or CBD;
*And, consistent with earlier direction from the state Health Department, infuse alcoholic beverages—or any other edible product—with CBD that's derived from "industrial hemp," which, under state and federal law, is defined as cannabis sativa with less than 0.3 percent THC.
California voters legalized recreational marijuana for adults 21 and over in the November 2016 election. Before and after—for medical cannabis, and later, for recreational marijuana— state lawmakers authorized a slew of rules governing commercial cannabis activity, including how and where it can be consumed.
Despite that, there has been some lack of clarity—and in some cases, perhaps a bit of willful ignorance—among entrepreneurs and current marijuana-sales permit holders struggling to grab or maintain part of the market as to what, exactly is allowed.
At least one bar in San Francisco had put CBD-infused cocktails on its menu. And alcohol regulators have had to inform would-be brewers of CBD-infused beer that such a product is, for now, not allowed.
On top of that, state regulators had received so many "frequently asked questions" that they published the new memo, which is "intended to offer some guidance."
"This is not intended to be a comprehensive review of what may be permitted or prohibited," the document warns. "You should obtain independent legal advice before engaging in business involving either alcoholic beverages or cannabis, and you should not act in reliance on any information presented herein."
The direction from the state will, for now, put the brakes on the kind of product innovation seen in other markets.
In Canada, where recreational marijuana sales are set to begin in October, at least one company is experimenting with brewing "cannabis beer," but without alcohol. (So, in theory, it would be legal in California).
And in a state where marijuana consumption is treated casually, it is still technically illegal to consume cannabis in public in California. There are a few dispensaries that permit "on-site consumption lounges," but these are rare and limited to primarily the Bay Area.
Other states have gone through this exercise. In Colorado, which along with Washington legalized recreational cannabis in 2012, there has been a push to allow licensed businesses to permit patrons to consume cannabis on-site. But that push took years, a chorus of demands from businesses owners, and another ballot initiative—Initiative 300, in Denver—before such conduct could be condoned.
Major Alcohol Association Endorses States' Rights To Legalize Marijuana
Photo courtesy of Martin Alonso.
Cypress Hill Rapper Who Opposed California Legalization Opens A Marijuana Store
On Wednesday, rapper B-Real of Cypress Hill and Prophets of Rage will celebrate the grand opening of his new "Dr. Greenthumb" recreational marijuana dispensary in southern California.
It's the latest stage in what's been a significant evolution for the prominent cannabis-friendly musician, who less than two years ago declared himself opposed to the state's marijuana legalization ballot measure that is making his new venture possible.
In a press release issued Friday advertising "an all day blowout" at Dr. Greenthumb in Sylmar, California, B-Real is described as "a prominent figure at the forefront of cannabis legalization for over two decades."
"We have a lot of history behind us as it relates to music and the pro-legalization movement," B-Real said, according to the statement.
That history includes opposing Proposition 64, which legalized marijuana for adults 21 and over and also paved the way for regulated commercial storefronts like the one B-Real is opening.
In the run-up to the November 2016 election, where Prop. 64—also known as the Adult Use of Marijuana Act—passed with more than 57 percent of the vote, the rapper used social media to agitate against its passage.
These are the lines in between the lines. Read up Cali! People from out of our state have no clue but people in Washington can relate pic.twitter.com/v4rWHLsLLb

— B Real ™ (@B_Real) October 11, 2016

On October 10, 2016, less than a month before Election Day, the rapper shared an image on social media that claimed Prop. 64 "helps keep the drug cartels in business," "sets up HUGE growing operations for rich white people, destroying small businesses" and "turns rights into priviledges" [sic].
"Read up Cali!" B-Real wrote on Twitter, where he posted the image that claimed "This is NOT Legalization. VOTE NO."
B-Real's opposition was similar to anti-legalization messaging coming from other marijuana advocates, many of whom claimed that the measure was a corporate giveaway that would harm small-and-medium producers. At least some of that has come to pass as the cannabis economy adapts in response to the new reality of broader legalization.
But B-Real seems to have adjusted to the new reality almost immediately.
On Election Night, after cannabis ballot measures won in California, Maine, Massachusetts and Nevada, he posted a message of congratulations.
"Although I'm someone that was and is concerned about prop 64, California made history tonight and to that I tip my hat," he wrote.
In an e-mail sent via a spokeswoman in response to Marijuana Moment's questions about B-Real's evolution on California legalization, the rapper took a free-market approach. He opposed Prop. 64 because of legalization's regulations and taxes, he explained.
"I was opposed to it at the time because some of the new regulations and penalties along with overwhelming taxation which seemed to be unfair to smaller businesses," he wrote. "Additionally, a number of other complicated issues that are just now being addressed with new and changing policies. I still think there are things that need further due diligence to give the small business owner a chance at succeeding before the big businesses start to come into play."
A week after the election, B-Real released a record that, according to a press release, "passionately advocates for marijuana legalization across all 50 states."
In promotional material for "Prohibition Part 3," B-Real appeared in a photoshopped image smoking marijuana in public—an act that, were he to do it in real life, is punishable only by a $100 citation thanks to Prop. 64.
And earlier this year, B-Real gave an interview to a New Zealand-based website in which he declared that legalization has "been great."
"For most of us that have been in the culture for a long time, we're just seeing and waiting for more of the regulations to happen to know how it's going to operate officially," he told Under the Radar. "Right now all the rules and regulation aren't implemented and in place so we're just taking it as each day comes and try to be informed and being a step ahead. But it's been great, a lot of people are happier."
Regulated and taxed commercial sales of marijuana began in California on January 1.
B-Real, whose musical repertoire with Cypress Hill includes "Hits from the Bong," "Dr. Greenthumb" has been trying to enter the marijuana-dispensary business since 2015.
In February of that year, he won a lottery drawing to open one of the first medical-cannabis dispensaries in Santa Ana, in Orange County, California.
But by September 2016, shortly before B-Real's public disavowal of marijuana legalization, the dispensary had still yet to open.
Now, thanks to the passage of Amendment 64 over his own objections, B-Real will be able to sell cannabis to adults over 21 years of age regardless of whether they have a doctor's recommendation.
"I never changed that stance, but I do have a brand that myself and my partners have been building for a number years in the cannabis industry aside from my over 20 years of advocacy," B-Real said in his statement to Marijuana Moment about his concerns with the measure. "My intention was always open a shop when the right opportunity presented itself and that we could be fully compilant [sic]. This would ultimately allow me to have a landing place for our brands in the cannabis community for recreation and medicinal consumers."
The rapper also said that he plans to use some of the proceeds from the new retail operation to "give back to the community and create programs for the youth and show the positive impact from the cannabis community and break some of the still existing opposition."
"Good can come from this community and we plan to educate through our example," he said.
Photo courtesy of Festivalsommer // Biha.
Workplace Deaths Drop After States Legalize Medical Marijuana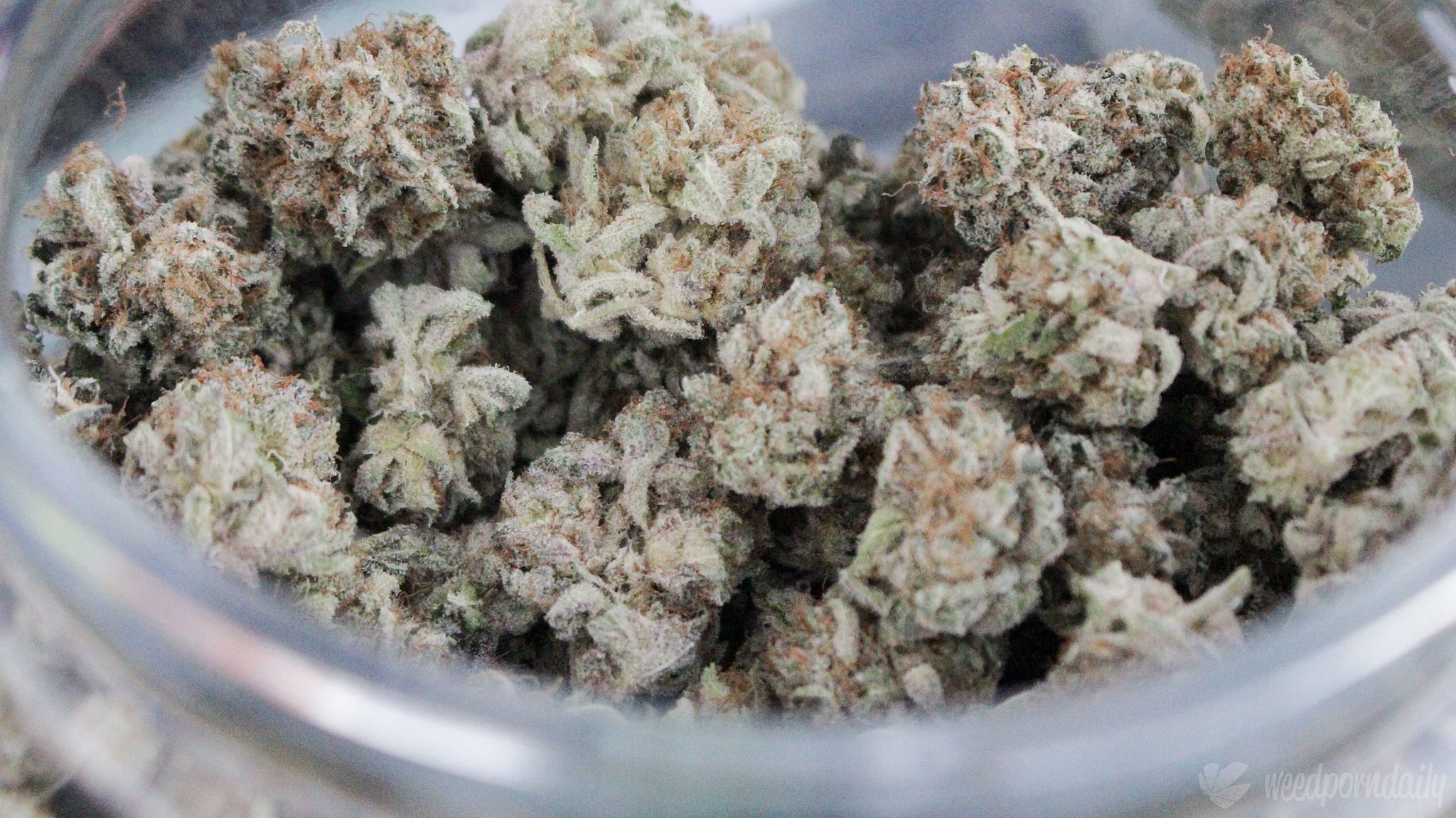 Workers appear to be safer in states that have legalized medical marijuana, according to a new study.
The research, scheduled to be published in the International Journal of Drug Policy in October, is the first of its kind to explore the relationship between medical cannabis laws and workplace fatalities.
Analyzing data from the Bureau of Labor Statistics from 1992 to 2015, a team of researchers found that workplace deaths declined by about 34 percent five years after a state legalized medical cannabis. The trend was most pronounced among workers between the ages of 25 and 44.
"The results provide evidence that legalizing medical marijuana improved workplace safety for workers aged 25–44."
Because no previous studies have specifically investigated the relationship between legal cannabis and workplace fatalities, the researchers said the results could have gone either way.
Would legalizing cannabis put more workers at risk given the "short-term effects of marijuana use on psychomotor performance and cognition," or might it lead to fewer workplace deaths in light of what we know about the use of cannabis as a substitute for alcohol and prescription drugs?
Theoretically, if people use marijuana as an alternative to alcohol or pharmaceuticals like opioid-based painkillers, the risk of impairment on the job could be lower, the researchers wrote.
And the data seems to back that up. Though the exact cause behind the trend warrants further research, one finding seems to substantiate the substitution theory: rates of workplace fatalities were lower in states that include pain as a qualifying condition for medical marijuana.
"Specifically, legalizing medical marijuana was associated with a 19.8 percent reduction in the expected number of workplace fatalities among workers aged 25–44 if pain was included as a qualifying condition; if pain was not included as a qualifying condition, the association between legalizing medical marijuana and workplace fatalities was not statistically significant."
The researchers also observed that states where collective cultivation of cannabis is permitted experienced fewer workplace fatalities, indicating that ease of access may play a role in mitigating these incidents.
How this study could impact public policy
As more states have pushed forward with efforts to legalize cannabis, a conversation has been brewing about employment rights in legal jurisdictions. Courts in numerous states with medical marijuana laws on the books have affirmed employers' right to terminate workers who test positive for marijuana metabolites, even if they're registered patients. A handful of states, including Arizona and Illinois, have gone the opposite direction, however, granting employment protections to medical cannabis patients.
More recently, drug reform advocates have been pushing for anti-discrimination policies that would protect marijuana consumers in the workplace. A bill introduced by Rep. Charlie Crist (D-FL) last month would ensure that federal workers wouldn't be penalized for using cannabis off-the-clock in a legal state, for example.
Part of the logic behind blanket bans on marijuana use is that it is an impairing substance that could jeopardize worker safety. Evidence to support that claim is lacking, and this new study offers a fresh perspective on the debate.
Congressman Pushes Federal Employment Protections For Marijuana Consumers
Photo courtesy of WeedPornDaily.
Washington State Prepares To Rewrite Marijuana Testing And Packaging Rules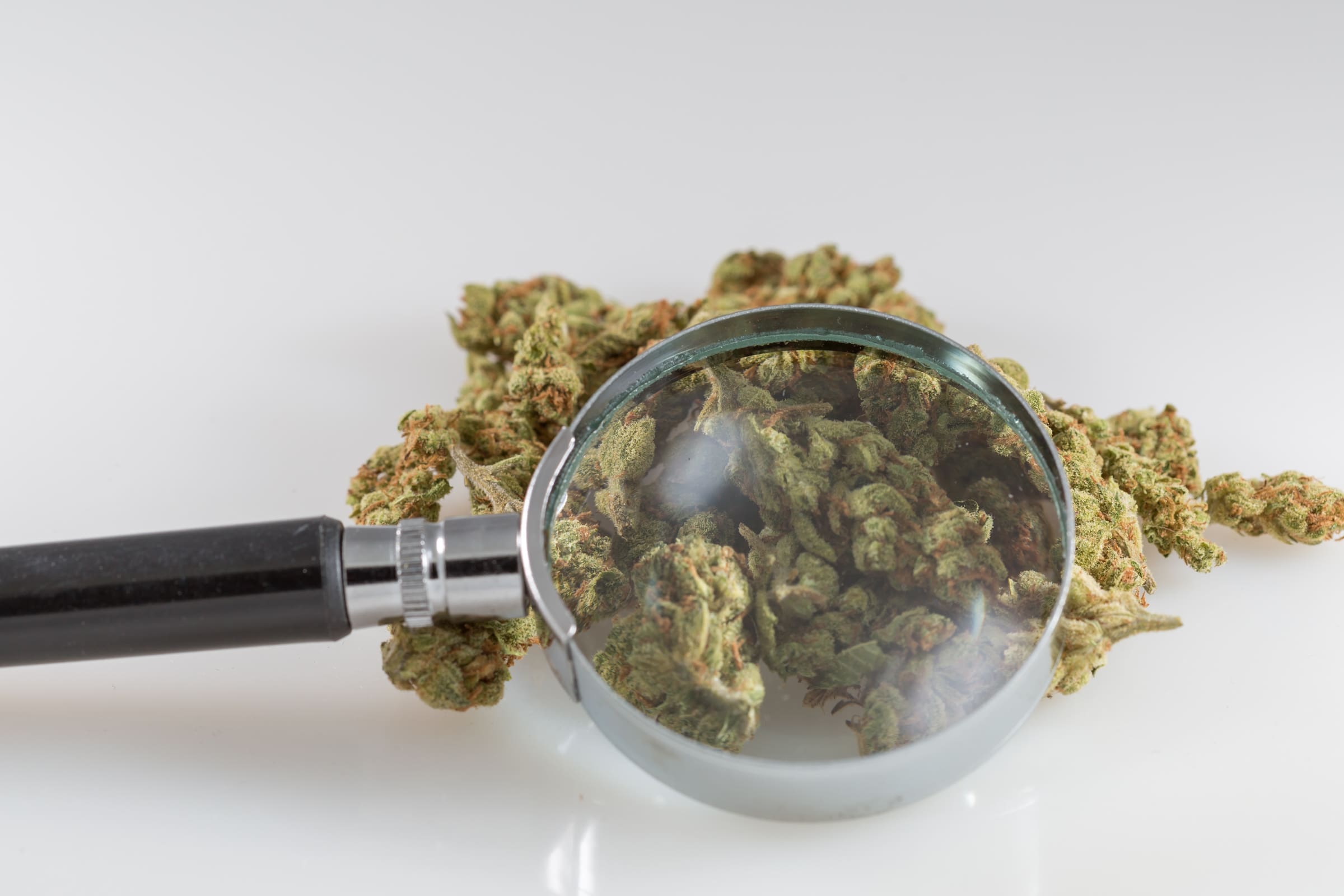 Marijuana regulators in Washington State will entertain sweeping changes to how marijuana is tested, processed, packaged and sold in one of the U.S.'s oldest recreational marijuana markets, officials announced late Wednesday.
Recreational cannabis has been sold in regulated retail outlets in Washington since 2014. Consumers there pay one of the country's highest tax burdens, generating nearly $400 million in revenue through the first three years of legalization, as the Stranger reported in late 2017.
But medical marijuana patients have long complained about limited product availability. And a recent string of testing labs suspended for erratic results that allowed unsafe product to reach retail shelves has shaken confidence in product safety.
"Requests from the industry have…been received regarding testing requirements, and changes in testing requirements in other states have prompted further review of WSLCB rules for potential adjustment," the new notice from the Washington State Liquor and Cannabis Board said. "Additionally, the WSLCB has heard from the medical marijuana patient community that they would like to see additional product types or levels of potency that are not currently supported by the regulatory structure."
"For these reasons, changes to products, serving amounts in packaging, and other related requirements may be considered," the regulators announced Wednesday.
Wednesday evening's notice is the initial notification of potential rulemaking, and "no rule language is offered at this stage of the process."
Members of the public can submit comments or proposals until October 24. No proposed rules changes are expected to be filed until "on or after October 31," the notice said.
"Following the comment period, the agency will send out and publish the proposed rules, establish a comment period on the proposed rules, and hold a public hearing before the rules are adopted," according to the agency.
Until then, the agency "will consider the following topics for potential rulemaking changes," according to Wednesday's notice:
Lot and batch sizes;
Fields of testing and pass/fail level adjustments;
Potency testing requirements;
Pesticide testing requirements for all cannabis products;
Heavy metals testing requirements;
Sample deduction requirements;
General testing rule adjustments;
Product, THC serving limits, and packaging requirements; and
"Other related rule changes that may be necessary or advisable," according to the notice.
Whatever "further adjustments" the agency will propose are meant to "increase efficiencies in testing" and "increase the availability of compliant [cannabis] products," the notice said.
Anyone interested in submitting comments or proposed rules can contact Joanna Eide, Policy and Rules Coordinator, at [email protected].