California Officials Say No To Marijuana-Infused Alcohol And Bars With Cannabis Consumption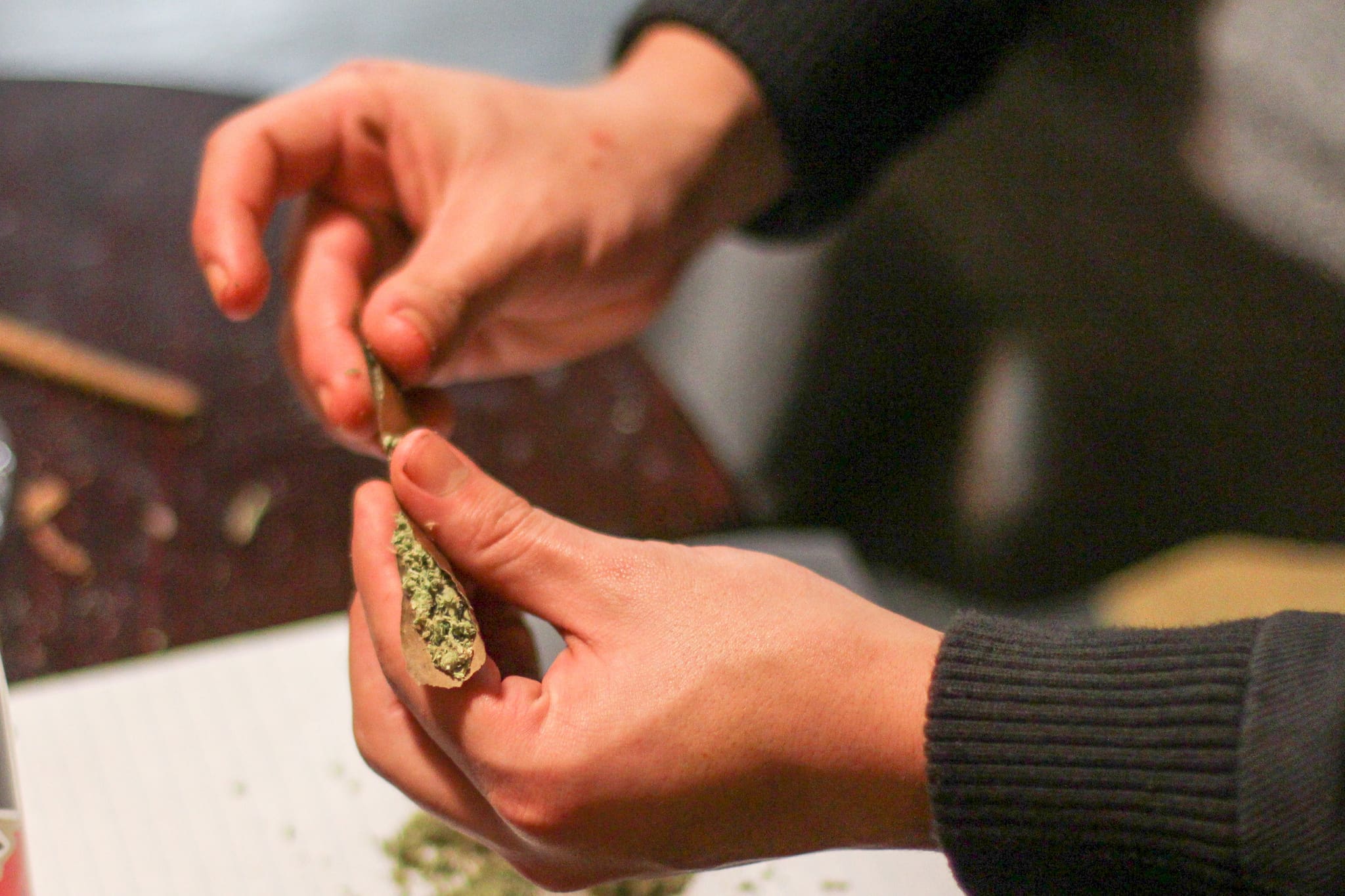 In case anyone didn't already know it wasn't allowed, California state regulators just put the kibosh on hopes for bars and pubs where people can consume both marijuana and alcohol. They also shot down the idea of producing beverages that blend the two substances together.
For now—or at least until state law changes to specifically allow it—any mixing of America's two favorite intoxicants are prohibited in the country's largest recreational marijuana market, according to a new memo issued on Wednesday by the state Department of Alcoholic Beverage Control (ABC).
Per to the document, published on the state's Cannabis Portal website, it is currently illegal to:
*Sell cannabis and alcoholic beverages at the same location;
*Allow bar patrons to bring their own cannabis to an ABC-licensed location (such as a bar) and allow them to consume it (though there are many bars and pubs that turn a blind eye to such behavior, and did well before recreational marijuana was legalized in California);
*Infuse alcoholic beverages with cannabis that contains THC or CBD;
*And, consistent with earlier direction from the state Health Department, infuse alcoholic beverages—or any other edible product—with CBD that's derived from "industrial hemp," which, under state and federal law, is defined as cannabis sativa with less than 0.3 percent THC.
California voters legalized recreational marijuana for adults 21 and over in the November 2016 election. Before and after—for medical cannabis, and later, for recreational marijuana— state lawmakers authorized a slew of rules governing commercial cannabis activity, including how and where it can be consumed.
Despite that, there has been some lack of clarity—and in some cases, perhaps a bit of willful ignorance—among entrepreneurs and current marijuana-sales permit holders struggling to grab or maintain part of the market as to what, exactly is allowed.
At least one bar in San Francisco had put CBD-infused cocktails on its menu. And alcohol regulators have had to inform would-be brewers of CBD-infused beer that such a product is, for now, not allowed.
On top of that, state regulators had received so many "frequently asked questions" that they published the new memo, which is "intended to offer some guidance."
"This is not intended to be a comprehensive review of what may be permitted or prohibited," the document warns. "You should obtain independent legal advice before engaging in business involving either alcoholic beverages or cannabis, and you should not act in reliance on any information presented herein."
The direction from the state will, for now, put the brakes on the kind of product innovation seen in other markets.
In Canada, where recreational marijuana sales are set to begin in October, at least one company is experimenting with brewing "cannabis beer," but without alcohol. (So, in theory, it would be legal in California).
And in a state where marijuana consumption is treated casually, it is still technically illegal to consume cannabis in public in California. There are a few dispensaries that permit "on-site consumption lounges," but these are rare and limited to primarily the Bay Area.
Other states have gone through this exercise. In Colorado, which along with Washington legalized recreational cannabis in 2012, there has been a push to allow licensed businesses to permit patrons to consume cannabis on-site. But that push took years, a chorus of demands from businesses owners, and another ballot initiative—Initiative 300, in Denver—before such conduct could be condoned.
Major Alcohol Association Endorses States' Rights To Legalize Marijuana
Photo courtesy of Martin Alonso.