Sessions: Obama Marijuana Policy Remains In Effect
Obama-era guidance that allows states to legalize marijuana without federal interference remains in effect, U.S. Attorney General Jeff Sessions said on Tuesday during a congressional hearing. He also conceded that cannabis is not as dangerous as heroin and that a current budget rider prevents the Department of Justice from prosecuting people who are in compliance with state medical marijuana laws.
"Our policy is the same, really, fundamentally as the Holder-Lynch policy, which is that the federal law remains in effect and a state can legalize marijuana for its law enforcement purposes but it still remains illegal with regard to federal purposes," Sessions said, referring to his attorney general predecessors during the Obama administration.
Sessions made the comments in response to a question from Rep. Steve Chabot (R-OH) during a House Judiciary Committee oversight hearing.
Later, Sessions said, "I think that's correct," when Rep. Steve Cohen (D-TN) argued that cannabis isn't as dangerous as heroin. Under current federal law, both are classified under Schedule I of the Controlled Substances Act, a category that's supposed to be reserved for drugs with a high potential for abuse and no medical value.
As attorney general, Sessions has the power to reschedule cannabis.
Also during Cohen's line of questioning, the attorney general said, "I believe we are bound by" a federal budget rider that bars the federal government from spending money to interfere with state medical cannabis laws. A federal court ruled last year, over Justice Department objections, that the rider specifically bars prosecution of patients and providers who are acting in accordance with those laws.
Earlier this year, Sessions, sent a letter to congressional leadership asking that they not continue the annual rider into the next fiscal year.
Sessions, a longtime vocal opponent of marijuana legalization, has previously said that the separate Obama policy on state marijuana laws remains in effect while the Department of Justice reviews potential changes, but has not before so clearly tied the Trump administration approach to that of his predecessors.
Under the so-called "Cole Memo," named after the former Eric Holder deputy who authored it in 2013, the federal government set out certain criteria that, if followed, would allow states to implement their own laws mostly without intervention. Those criteria concern areas like youth use, impaired driving and interstate trafficking.
On the campaign trail, then-candidate Donald Trump repeatedly pledged to respect state marijuana laws.
But in April, Sessions directed a Justice Department task force to review the Obama administration memo and make recommendations for possible changes.
However, that panel did not provide Sessions with any ammunition to support a crackdown on states, according to the Associated Press, which reviewed excerpts of the task force's report to the attorney general.
Sessions did not refer to any ongoing consideration of enforcement policy changes during the House hearing.
Also at Tuesday's hearing, Cohen pressed Sessions on his comment last year that "good people don't smoke marijuana."
"Is John Kasich a good person?" the congressman asked. "George Pataki, Rick Santorum, Newt Gingrich, Ted Cruz, Jeb Bush, George Bush, Arnold Schwarzenegger or Judge Clarence Thomas — which of those are not good people?"
Sessions attributed the remark to "a cultural thing," noting how he became a federal prosecutor in the 1980s "and the drugs were being used widely, over a period years it became unfashionable, unpopular, and it was seen as such that good people didn't use marijuana. That was the context of that statement."
During a Senate hearing last month, the attorney general said that allowing more researchers to legally grow more marijuana for scientific studies would be "healthy."
He has yet to respond to pending written questions stemming from that hearing about a federal budget rider that prevents the Justice Department from interfering with state medical cannabis laws.
This story was first published by Forbes.
Photo courtesy of Gage Skidmore.
GOP Senator Presses Treasury Secretary On Tax Credits For Marijuana Businesses
A Republican senator recently pressed the head of the Treasury Department on whether marijuana businesses qualify for a federal tax benefit.
During a Senate Finance Committee hearing on Wednesday, Treasury Secretary Steven Mnuchin was asked about the "opportunity zone" tax credit, which is meant to encourage investments in "distressed," low-income communities through benefits such as deferrals on capital gains taxes.
Sen. James Lankford (R-OK), whose state's voters approved a medical marijuana ballot measure in 2018, told Mnuchin that businesses that derive more than five percent of their profits from things like alcohol sales are ineligible for the tax credit, but there's "not a definition dealing with cannabis businesses."
"Are they within that five percent amount or are they not at all because there's a federal prohibition on cannabis sales?" the senator asked.
"I'm going to have to get back to you on the specifics," Mnuchin replied.
"That'd be helpful to get clarity because there are cannabis businesses across the country that, if they fall in opportunity zones, they'll need clarification on that," Lankford said. "When you and I have spoken about it before—it's difficult to give a federal tax benefit to something that's against federal law."
Lankford, who opposes legalization and appeared in a TV ad against his state's medical cannabis ballot measure, has raised this issue with the Treasury secretary during at least two prior hearings. When he questioned whether cannabis businesses qualify for the program last year, he clarified that he personally does not believe they should.
While Mnuchin's department has yet to issue guidance on the issue, he said in response to the earlier questioning that his understanding is that "it is not the intent of the opportunity zones that if there is this conflict [between state and federal marijuana laws] that has not been cleared that, for now, we should not have those businesses in the opportunity zones."
Mnuchin has also been vocal about the need for Congress to address the lack of financial resources available to state-legal marijuana businesses. Because so many of these companies are forced to operate on a largely cash-only basis, he said the Internal Revenue Service has had to build "cash rooms" to store their tax deposits.
"There is not a Treasury solution to this. There is not a regulator solution to this," he said during one hearing. "If this is something that Congress wants to look at on a bipartisan basis, I'd encourage you to do this. This is something where there is a conflict between federal and state law that we and the regulators have no way of dealing with."
Last week's Finance Committee hearing was centered around President Trump's Fiscal Year 2021 budget request, which separately includes a provision calling for the elimination of an appropriations rider that prohibits the Justice Department from using its fund to interfere in the implementation of medical cannabis laws as well as a continued block on Washington, D.C. spending its own local tax dollars to legalize marijuana sales.
American Bar Association Wants Protections For Marijuana Banking And Lawyers Working With Cannabis Clients
Photo courtesy of C-SPAN.
American Bar Association Wants Protections For Marijuana Banking And Lawyers Working With Cannabis Clients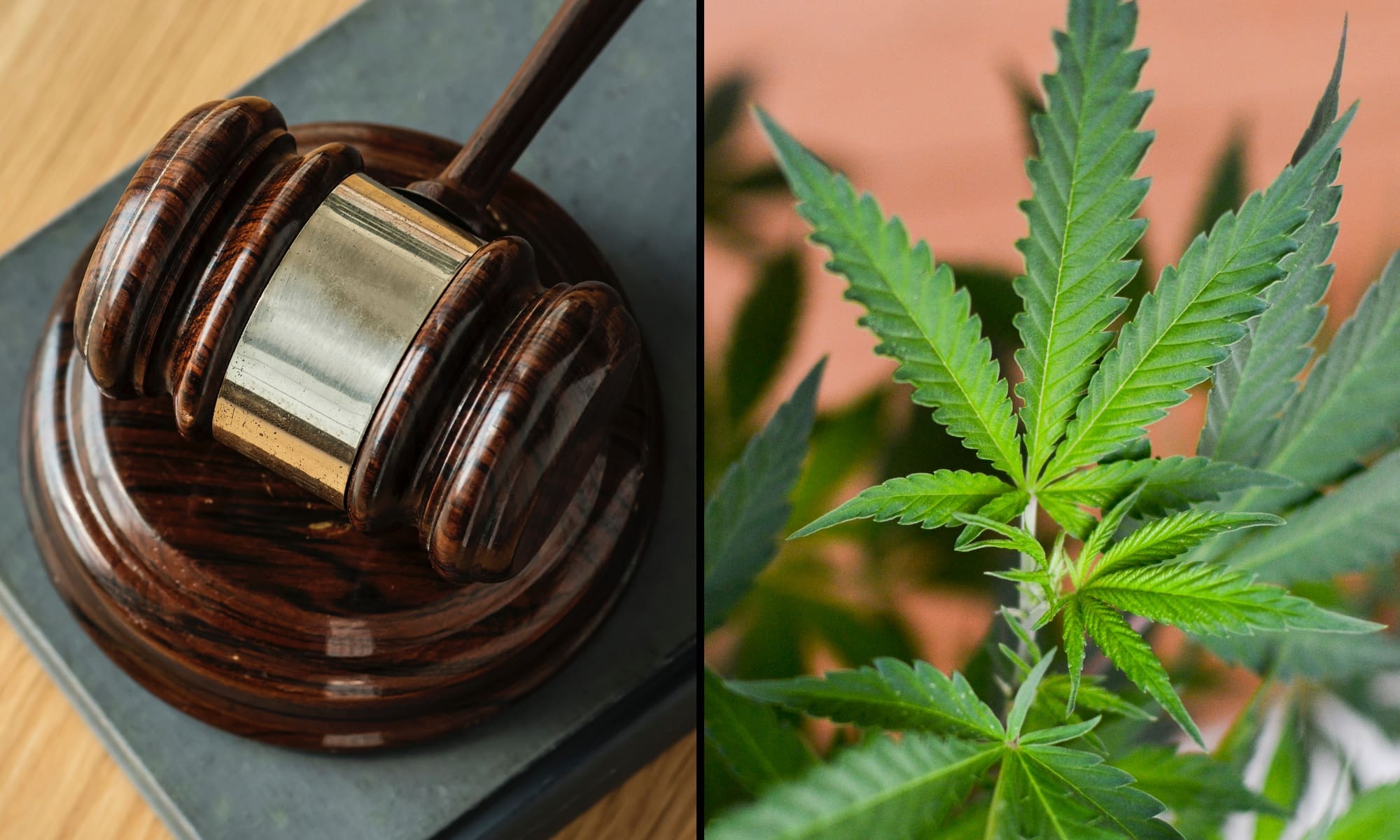 The American Bar Association (ABA) approved two marijuana-related resolutions during its midyear meeting on Monday.
The group's House of Delegates voted in favor of proposals endorsing pending federal legislation to protect banks that service cannabis businesses and calling for a clarification of rules to ensure that lawyers will not be penalized for representing clients in cases concerning state-legal marijuana activity.
Under the banking resolution, ABA "urges Congress to enact legislation to clarify and ensure that it shall not constitute a federal crime for banking and financial institutions to provide services to businesses and individuals, including attorneys, who receive compensation from the sale of state-legalized cannabis or who provide services to cannabis-related legitimate business acting in accordance with state, territorial, and tribal laws."
HOD Res 103D: Adopted. Urges enactment of laws to ensure that it shall not constitute a federal crime for banks and financial institutions to provide cannabis-related services. #ABAMidyear

— American Bar Association (@ABAesq) February 17, 2020
ABA added that "such legislation should clarify that the proceeds from a transaction involving activities of a legitimate cannabis-related business or service provider shall not be considered proceeds from an unlawful activity solely because the transaction involves proceeds from a legitimate cannabis-related business or service provider, or because the transaction involves proceeds from legitimate cannabis-related activities."
A bill that would accomplish this goal was approved by the House of Representatives last year, but it's currently stalled in the Senate, where it awaits action in the Banking Committee. That panel's chair, Sen. Mike Crapo (R-ID) is under pressure from industry stakeholders to advance the legislation, but he's also heard from anti-legalization lawmakers who've thanked him for delaying the bill.
"Passage of the [Secure and Fair Enforcement] Banking Act or similar legislation will provide security for lawyers and firms acting to advise companies in the industry against having their accounts closed or deposits seized," a report attached to the ABA resolution states. "This will also foster the rule of law by ensuring that those working in the state-legalized legitimate cannabis industry can seek counsel and help prevent money laundering and other crimes associated with off-the-books cash transactions."
"Currently, the threat of criminal prosecution prevents most depository institutions from banking clients, including lawyers, who are in the stream of commerce of state-legalized marijuana. This Resolution is necessary to clarify that such provision of legal and other services in compliance with state law should not constitute unlawful activity pursuant to federal law."
The second marijuana-related resolution ABA adopted on Monday asks Congress to allow attorneys to serve clients in cannabis cases without facing federal punishment.
Text of the measure states that the association "urges Congress to enact legislation to clarify and explicitly ensure that it does not constitute a violation of federal law for lawyers, acting in accord with state, territorial, and tribal ethical rules on lawyers' professional conduct, to provide legal advice and services to clients regarding matters involving marijuana-related activities that are in compliance with state, territorial, and tribal law."
HOD Res 103B: Adopted as revised. Urges enactment of laws to ensure lawyers can provide legal advice and services for clients' legal marijuana-related activities. #ABAMidyear

— American Bar Association (@ABAesq) February 17, 2020
Such a change would provide needed clarity for lawyers as more states legalize cannabis for adult use. ABA's own rules of conduct have been a source of conflict for attorneys, as it stipulates that they "shall not counsel a client to engage, or assist a client, in conduct that the lawyer knows is criminal or fraudulent." Federal law continues to regard marijuana as an illegal, strictly controlled substance.
An ABA report released last year made the case that there's flexibility within that rule, however, as "it is unreasonable to prohibit a lawyer from providing advice and counsel to clients and to assist clients regarding activities permitted by relevant state or local law, including laws that allow the production, distribution, sale, and use of marijuana for medical or recreational purposes so long as the lawyer also advises the client that some such activities may violate existing federal law."
A new report attached to the resolution states that "statutory guidance is needed that explicitly ensures that attorneys who adhere to their state ethics rules do not risk federal criminal prosecution simply for providing legal counsel to clients operating marijuana businesses in compliance with their state law."
"This Resolution accomplishes this elegantly by harmonizing federal criminal liability with States' ethical rules regarding the provision of advice and legal services relating to marijuana business. If a state has legalized some form of marijuana activity and explicitly permitted lawyers to provide advice and legal services relating to such state-authorized marijuana activity, such provision of advice and legal services shall not be unlawful under the Controlled Substances Act or any other federal law."
Last year, ABA adopted another cannabis resolution—arguing that states should be allowed to set their own marijuana policies.
Border Patrol Union Head Admits Legalizing Marijuana Forces Cartels Out Of The Market
Photo elements courtesy of rawpixel and Philip Steffan.
Border Patrol Union Head Admits Legalizing Marijuana Forces Cartels Out Of The Market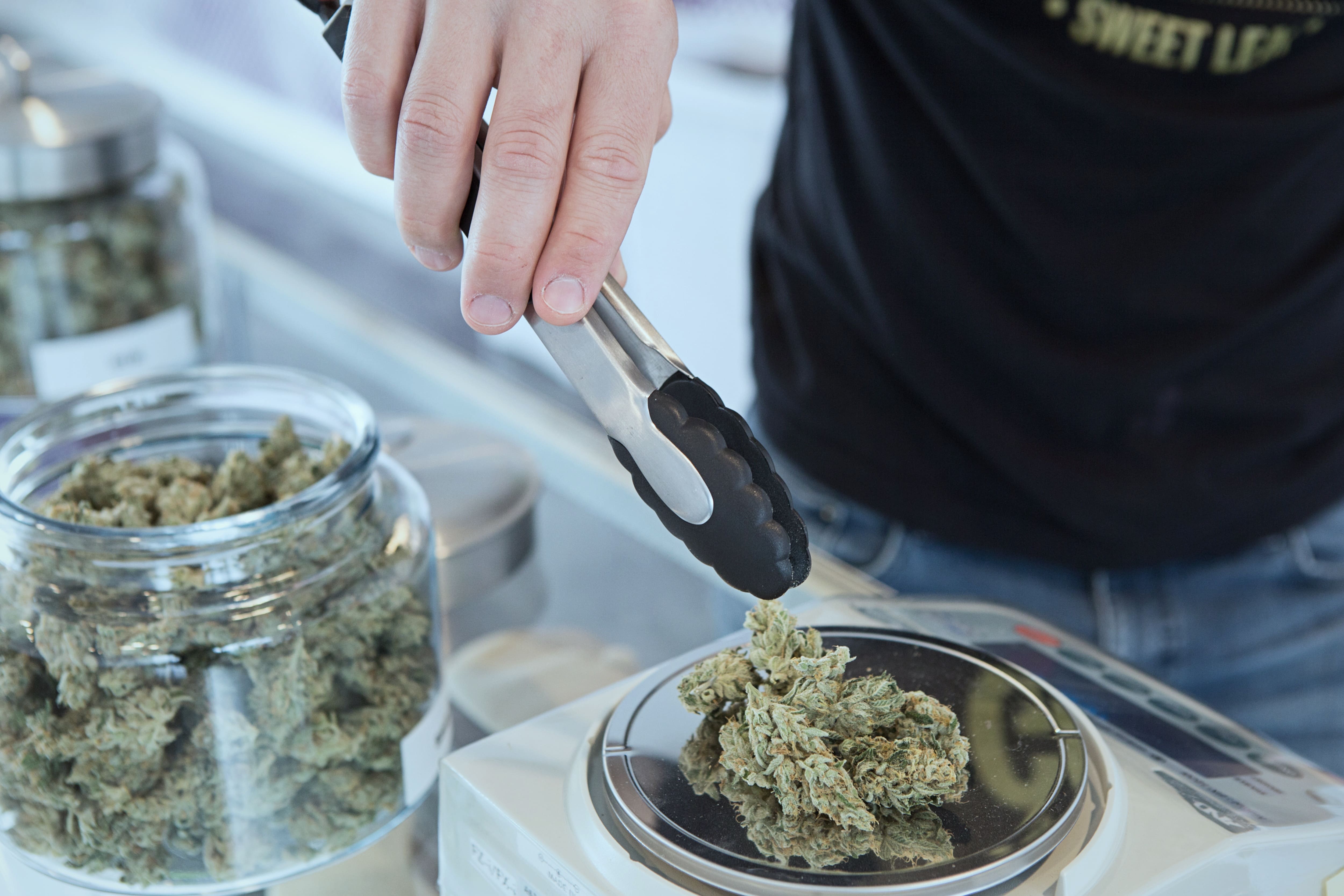 The head of the labor union that represents U.S. Border Patrol agents acknowledged on Friday that states that legalize marijuana are disrupting cartel activity.
While National Border Patrol Council President Brandon Judd was attempting to downplay the impact of legalization, he seemed to inadvertently make a case for the regulation all illicit drugs by arguing that cartels move away from smuggling cannabis and on to other substances when states legalize.
Judd made the remarks during an appearance on C-SPAN's Washington Journal, where a caller said that "the states that have legalized marijuana have done more damage to the cartels than the [Drug Enforcement Administration] could ever think about doing."
"As far as drugs go, all we do is we enforce the laws. We don't determine what those laws are," Judd, who is scheduled to meet with President Trump on Friday, replied. "If Congress determines that marijuana is going to be legal, then we're not going to seize marijuana."
"But what I will tell you is when he points out that certain states have legalized marijuana, all the cartels do is they just transition to another drug that creates more profit," he said. "Even if you legalize marijuana, it doesn't mean that drugs are going to stop. They're just going to go and start smuggling the opioids, the fentanyl."
One potential solution that Judd didn't raise would be to legalize those other drugs to continue to remove the profit motive for cartels. Former presidential candidate Andrew Yang made a similar argument in December.
Federal data on Border Patrol drug seizures seems to substantiate the idea that cannabis legalization at the state level has reduced demand for the product from the illicit market. According to a 2018 report from the Cato Institute, these substantial declines are attributable to state-level cannabis reform efforts, which "has significantly undercut marijuana smuggling."
Additionally, legalization seems to be helping to reduce federal marijuana trafficking prosecutions, with reports showing decreases of such cases year over year since states regulated markets have come online.
In his annual report last year, Supreme Court Chief Justice John Roberts also noted reduced federal marijuana prosecutions—another indication that the market for illegally sourced marijuana is drying up as more adults consumers are able to buy the product in legal stores.
Top Mexican Senator Says Marijuana Legalization Bill Will Be Approved This Month