Marijuana Businesses Don't See 280E Reform Success, But There's Still Hope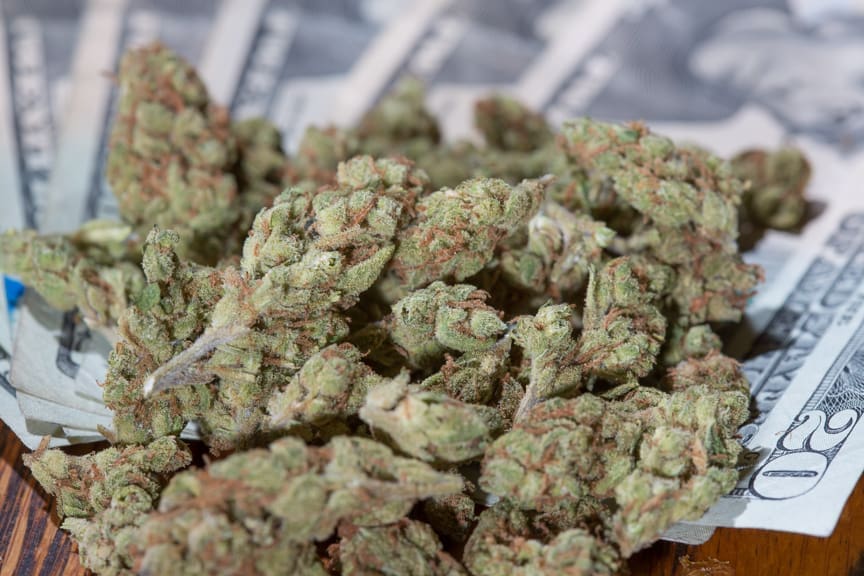 Fairness. That's what marijuana businesses say they're seeking to win as part of a broad Republican tax reform plan moving through Congress this month.
To date, they haven't had much luck, but that doesn't mean the fight is over.
Under a 1980s federal provision — known as 280E — cannabis businesses are forced to pay a much higher tax rate than companies in other industries.
The statute was originally intended to to stop drug cartel leaders from writing off yachts and expensive cars, but today its plain language means that that growers, processors and sellers of marijuana — which is still a Schedule I substance under federal law — can't take business expense deductions that are available to operators in other sectors.
Last week, those businesses could not get any member of the House Ways and Means Committee to introduce — never mind muster enough bipartisan support to pass — an amendment attaching a 280E fix to the tax overhaul bill. Amendments on other topics were adopted or rejected on party-line votes.
The legislation was then approved, with all Republicans in support and all Democrats in opposition, and sent to the House Rules Committee to make preparations for a floor vote.
On Tuesday, Congressman Jared Polis (D-CO) did file a 280E amendment in the Rules panel, intended for floor consideration. He described the proposal as "essentially revenue neutral" in comments before the committee, of which he is a member.
Referring to the up to 70 percent effective tax rate that legal cannabis businesses are forced to pay because they cannot take expense deductions, Polis said 280E makes their prices artificially high and "prevents them from being able to completely undermine the criminal cartels" because those organizations can sometimes undercut legal prices.
Repealing the outdated provision would be the "nail in the coffin of the criminal cartels that jeopardize the health of our kids and our safety," he said.
But the panel, as expected, did not allow the measure to advance before the full House, as has been the case with every marijuana amendment over the course of the past year.
What's more, the panel advanced the tax bill under a "closed rule" that blocked all 139 submitted amendments on a broad range of topics from reaching the floor.
(One of those additional measures, by Congressman Lou Correa (D-CA) would establish a 15 percent federal excise tax on legal marijuana sales with revenue earmarked toward reducing the deficit.)
Polis's motion to amend the rule to specifically allow the 280E measure to be considered on the floor failed on a party-line vote of three to eight.
The tax bill will now go before the full House later this week where it is expected to be narrowly approved.
In the meantime, advocates are hanging their hopes on the Senate, where the Finance Committee is marking up its version of the tax reform legislation this week.
Get access to this exclusive analysis for Marijuana Moment Patreon supporters that spells out which senators cannabis interests need to win over in order to approve a 280E amendment in committee. A sufficient number of GOP members of the Senate Finance Committee have supported marijuana measures in the past to put 280E reform within reach.
How Marijuana Businesses Can Win Tax Fairness Under Trump Plan
A total of 355 amendments have been filed before that panel.
While none are listed as explicitly dealing with 280E, the legislative text for the measures hasn't been posted online, and one amendment in particular from Sen. Ron Wyden (R-OR) is described in a fashion that seems as though it may concern the marijuana tax provision: "Amendment of a perfecting nature to help small business."
Wyden is the sponsor of a standalone 280E reform bill similarly titled, "The Small Business Tax Equity Act of 2017."
Advocates have had success garnering increasing bipartisan support for that bill and standalone 280E reform legislation in the House this year as compared to versions filed in the past Congress. But those bills are not going to move though committee, to the floor and to the president.
The only real hope of getting a reform enacted into law is to attach it to a broader moving vehicle like the GOP tax bill.
And now, because of the failure to approve a 280E amendment on the House side, the only hope lies in the Senate. That means either getting an amendment adopted in committee or on the floor.
The latter will be a much harder path because the bill will likely be considered by the full body under an agreement that limits the number of amendments, and Senate Democratic leaders are likely to focus their efforts on measures concerning middle-class tax relief and general tax rates for businesses.
While convincing Senate Republicans to amend their leadership's important bill in committee is a big ask, it is seen as not nearly as heavy a lift as convincing House GOP members to vote to change the bill in their chamber would have been.
So now, industry interests are hoping that Wyden's amendment is about 280E, that he can hold all the Democrats on the panel in support of it and that a select number of targeted Republicans will go along with the plan.
Find out which senators cannabis businesses need to target to win a 280E reform amendment in the Senate Finance Committee in this exclusive analysis for Marijuana Moment Patreon supporters:
How Marijuana Businesses Can Win Tax Fairness Under Trump Plan
Even if 280E language is adopted on the Senate side, it will still have to a survive a bicameral conference committee that merges the bill with the House version which does not contain the provision.
Wyden's office and cannabis business advocacy interests active on Capitol Hill did not respond to queries from Marijuana Moment for this story.
Illinois Gets More Tax Revenue From Marijuana Than Alcohol, State Says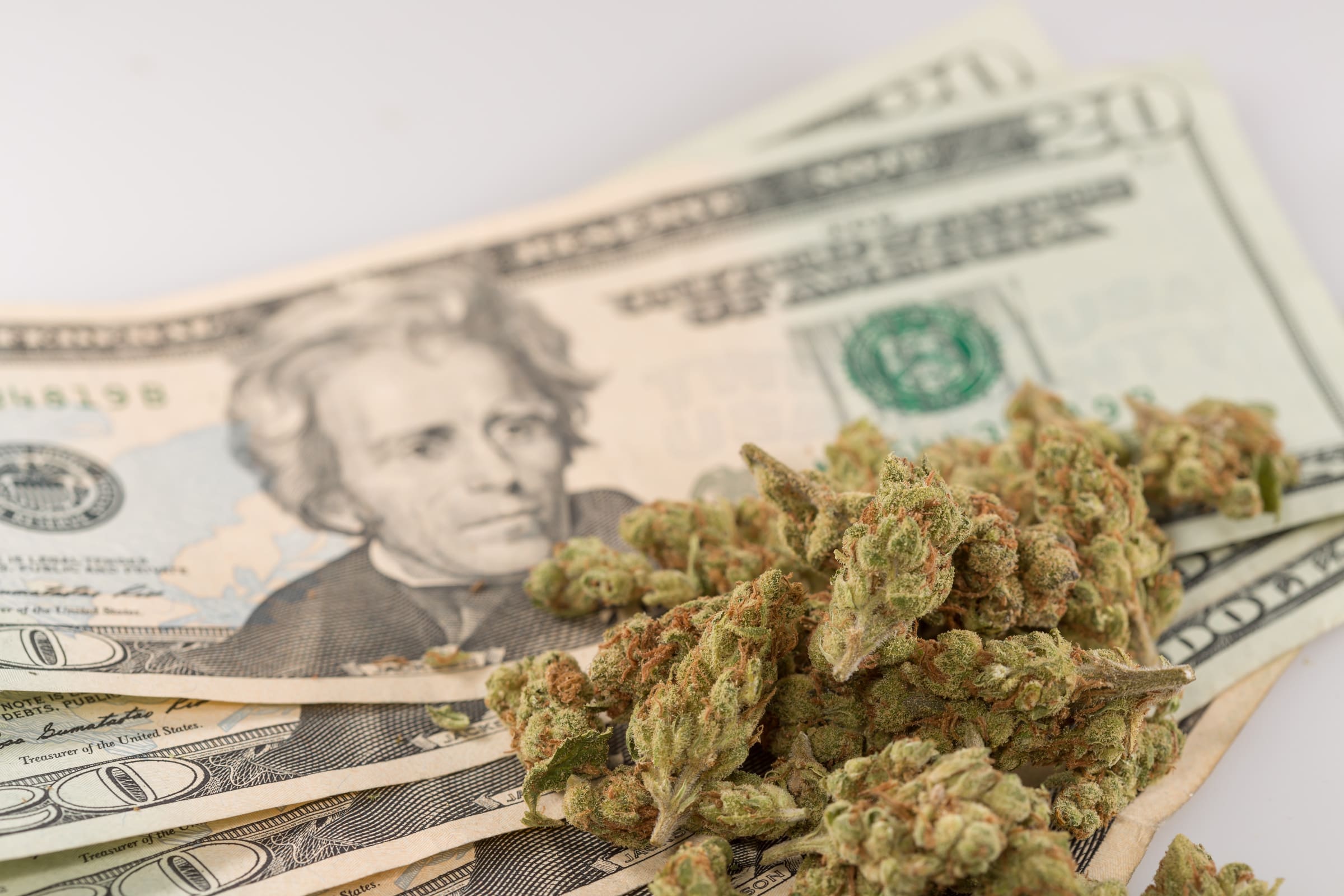 Illinois took in more tax dollars from marijuana than alcohol for the first time last quarter, according to the state Department of Revenue.
From January to March, Illinois generated about $86,537,000 in adult-use marijuana tax revenue, compared to $72,281,000 from liquor sales.
Those following the cannabis market in Illinois might not be entirely surprised, as the state has consistently been reporting record-breaking sales, even amid the pandemic. In March alone, adults spent $109,149,355 on recreational cannabis products—the largest single month of sales since retailers opened shop.
It was in February that monthly cannabis revenues first overtook those from alcohol, a trend that continued into March.
If the trend keeps up, Illinois could see more than $1 billion in adult-use marijuana sales in 2021. Last year, the state sold about $670 million in cannabis and took in $205.4 million in tax revenue.
Officials have emphasized that the tax dollars from all of these sales are being put to good use. For example, the state announced in January that it is distributing $31.5 million in grants funded by marijuana tax dollars to communities that have been disproportionately impacted by the war on drugs.
The funds are part of the state's Restore, Reinvest, and Renew (R3) program, which was established under Illinois's adult-use cannabis legalization law. It requires 25 percent of marijuana tax dollars to be put in that fund and used to provide disadvantaged people with services such as legal aid, youth development, community reentry and financial support.
Awarding the new grant money is not all that Illinois is doing to promote social equity and repair the harms of cannabis criminalization. Gov. J.B. Pritzker (D) announced in December that his office had processed more than 500,000 expungements and pardons for people with low-level cannabis convictions on their records.
Relatedly, a state-funded initiative was recently established to help residents with marijuana convictions get legal aid and other services to have their records expunged.
But promoting social equity in the state's cannabis industry hasn't been smooth sailing. The state has faced criticism from advocates and lawsuits from marijuana business applicants who feel officials haven't done enough to ensure diversity among business owners in the industry.
New Mexico Governor Signs Marijuana Legalization Bill, Making State Third To Enact Reform Within Days
Colorado Marijuana Sales Reached $167 Million In February
Colorado's overall cannabis sales for the first two months of 2021 are $78 million higher than those for January and February of 2020.
By Robert Davis, The Center Square
Total marijuana sales in Colorado reached $167 million in February, the state's revenue department announced on Friday.
The total represents a $20 million decline in sales from the previous month. However, Colorado's overall sales for the first two months of 2021 remain $78 million above the pace set between January and February of 2020.
Marijuana sales are calculated by adding the total sales for both medical and recreational marijuana sales in Colorado's 64 counties.
Denver County led all others in total recreational sales with over $38 million. Arapahoe and Adams counties followed suit with $13 million and $11 million in recreational sales, respectively.
Denver also led the way in medical marijuana sales, bringing in a total of $14 million. El Paso County was a close second, reaping over $10 million in medical sales.
Sales are not automatically accounted for in the state's accounting system. This means the Department of Revenue (CDOR) relies on each county to report their sales before reporting the total. In effect, marijuana sales are reported one month behind tax and fee revenue totals.
Meanwhile, Colorado collected over $33 million in tax revenue in March. This total represents both taxes levied from medical and recreational marijuana sales, as well as license and application fees.
Between February and March, state tax revenue from marijuana sales declined 4 percent, according to CDOR data.
Tax revenue comes from a 2.9 percent state sales tax on marijuana sold in stores, a 15 percent state retail marijuana sales tax, and a 15 percent state retail marijuana excise tax on wholesale sales or transfers of retail marijuana.
This piece was first published by The Center Square.
Colorado Is Auctioning Marijuana-Themed License Plates To Raise Money For People With Disabilities
Uber Will 'Absolutely' Explore Marijuana Deliveries When Federal Prohibition Ends, CEO Says
The CEO of Uber said on Monday that the ride share company will "absolutely" explore adding marijuana deliveries to its services when federal prohibition ends.
Dara Khosrowshahi was asked about the prospect of expanding his business to include cannabis deliveries during an interview with CNBC. He said while the company remains focused on grocery and alcohol deliveries, in addition to its core ridesharing service, that's certainly in the cards if marijuana is federally legalized.
Uber is interested in "the types of deliveries that a high percentage of consumers are going to want delivered fast into their home and are quite frequent," he said. "We think, obviously, food, grocery, pharmacy and alcohol are part of that category," but cannabis also holds potential.
"When the road is clear for cannabis when federal laws come into play, we're absolutely going to take a look at it," Khosrowshahi said. "But right now with grocery, with food, with alcohol, et cetera, we see so much opportunity out there and we're going to focus on the opportunity at hand."
Could you get your weed delivered through Uber? CEO Dara Khosrowshahi discusses the potential business strategy: "When the road is clear for cannabis and federal laws come into play, we're absolutely going to look at it." (via @CNBCTechCheck) https://t.co/6VM454ugka pic.twitter.com/bRjpv7vvhU

— CNBC (@CNBC) April 12, 2021
The tech executive was specially asked about the possible expansion into the cannabis market in light of legalization recently being enacted in New York. And if polling from that state is any indication, Uber would see the demand for deliveries that it's looking for, as 53 percent of New Yorkers said in a survey that they would favor having that option available to consumers.
But for now, the CEO said the business is keeping its eyes on current expansions, which includes its recent acquisition of the alcohol delivery service Drizly. That company did launch an ancillary cannabis delivery service called Lantern—but following the Uber deal, it announced that the two entities would be separated, with Lantern operating independently as a private company.
Of course, as a national corporation, Uber is also making a risk assessment given the ongoing ban on cannabis at the federal level. But a policy change to that end could come sooner than later.
Senate Majority Leader Chuck Schumer (D-NY) has said that a bill to legalize marijuana that he's been working on with Senate Finance Chairman Ron Wyden (D-OR) and Sen. Cory Booker (D-NJ) will be released "shortly."
On the House side, Judiciary Chairman Jerrold Nadler (D-NY) has similarly signaled that his cannabis descheduling bill—the Marijuana Opportunity, Reinvestment and Expungement (MORE) Act—will be reintroduced this session. That proposal passed the House last year but did not advance in the Senate.
With Democrats in control of both chambers and the White House this session, there's renewed hope among advocates that the days of prohibition are soon to be over. Still, questions remain about President Joe Biden's role in the reform, as he opposes adult-use legalization and his press secretary said last month that his position "has not changed" to that end.
In any case, Uber's apparent interest in participating in the market once those federal barriers are lifted is another sign of the industry's potential. That said, many advocates have expressed that small businesses—particularly those operated by people most impacted by cannabis criminalization—should be prioritized in any legalization legislation over large companies.
Four More States Could Still Legalize Marijuana This Year After New Mexico, New York And Virginia