Senators Vote To Block Marijuana Banking Amendment
A powerful U.S. Senate panel has moved to block an amendment to let marijuana businesses store their profits in banks.
In a 21 – 10 vote, the Senate Appropriations Committee tabled an amendment on Thursday that would have shielded financial institutions that open accounts for cannabis businesses that are complying with state laws from being punished by federal regulatory authorities.
Current policy, which forces many marijuana businesses to operate on an all-cash basis, is "a big problem because it's great for organized crime, it's great for money laundering, it's great for theft and larceny, it's great for cheating on taxes, it's great for cheating on your payroll," Sen. Jeff Merkley (D-OR), the sponsor of the measure, said in a brief debate before the vote. "We're really facilitating crime by not enabling the banking industry to provide basic services."
Last week, the House Appropriations Committee defeated a similar cannabis banking proposal.
Several Democratic members of the Senate panel who said they otherwise support the ability of marijuana businesses in a growing number of states to access financial services objected on procedural grounds to the measure, which Merkley was seeking to attach to the Fiscal Year 2019 Financial Services and General Government funding bill.
Sen. Patrick Leahy (D-VT), for example, said that he wanted to keep spending legislation "free of new controversial policy riders" and that a more appropriate forum would be an authorizing committee that sets banking laws.
Nonetheless, Leahy himself has sponsored appropriations amendments to prevent the Justice Department from interfering with state medical cannabis laws instead of insisting that those measures go through the authorizing Judiciary Committee.
Also voicing opposition to the move were Sens. Christopher Coons (D-DE) and Jon Tester (D-MT).
"I've supported it in the past and I think it's different today," Tester said. "It adds a level of confusion to the folks who are out there doing business," adding that it would give a "false hope" to cannabis providers because it only deals with the Department of the Treasury and not the Justice Department.
"Do I think these businesses ought to be able to bank?" he said. "Absolutely."
The same committee approved similar amendments in 2015 and 2016 by votes of 16 to 14.
Sen. James Lankford (R-OK), who is a vocal legalization opponent, also spoke up. "This amendment would [make] a confusing situation for banks and pot shops around the country…more confusing," he said.
Legalization advocates were upset by the committee's move.
"The Senate Appropriations Committee chose to bury its head in the sand rather than make it easier for licensed and regulated marijuana businesses to operate safely, transparently or effectively," Justin Strekal, political director for NORML, said in an interview. "It's absurd."
Don Murphy of the Marijuana Policy Project added, "Today was a victory for the drug cartels and anyone else who benefits from billions of dollars of unaccountable, untraceable and unbankable cash."
Ongoing federal marijuana prohibition and related money laundering laws have made many banks reluctant to work with cannabis businesses.
Nonetheless, new Treasury Department data first reported last week shows that a steadily increasing number of financial institutions have been opening accounts for marijuana growers, processors, retailers and related outfits even as Attorney General Jeff Sessions makes anti-cannabis moves and comments.
The House of Representatives passed a cannabis banking amendment in 2014 by a vote of 231 to 192, but the provision was not included in final spending legislation that year. Congressional Republican leadership has since blocked floor votes on cannabis measures.
Several Trump administration officials have indicated they would like to see a resolution to the issue.
Federal Reserve Chairman Jerome Powell said last week that the gap between state and federal cannabis laws "puts federally chartered banks in a very difficult situation."
"It would great if that could be clarified," he said.
Treasury Sec. Steven Mnuchin has implied in several appearances before congressional committees that he wants marijuana businesses to be able to access banks.
"I assure you that we don't want bags of cash," he testified before a House committee in February. "We do want to find a solution to make sure that businesses that have large access to cash have a way to get them into a depository institution for it to be safe."
In another hearing he said that fixing cannabis banking issues is at the "top of the list" of his department's concerns.
And Federal Deposit Insurance Corporation Chairwoman said on Tuesday that she's asked staff to think about how to address marijuana banking issues, but that for now the agency's hands are "somewhat tied."
Despite the defeat of the banking amendments in House and Senate committees this month, there has been a recent string of other developments demonstrating marijuana's political momentum.
Last week, the Texas Republican Party voted to adopt platform planks endorsing marijuana decriminalization, medical cannabis, industrial hemp and federal reclassification of the drug.
Earlier this month, President Trump voiced support for bipartisan congressional legislation that would allow states to enact marijuana legalization laws without federal interference. U.S. Senate Majority Leader Mitch McConnell (R-KY) is leading the charge for hemp legalization, with the support of Minority Leader Chuck Schumer (D-NY).
See the full text of the marijuana banking amendment as considered by senators below:
"None of the funds made available in this Act may be used, with respect to the States of Alabama, Alaska, Arizona, Arkansas, California, Colorado, Connecticut, Delaware, Florida, Georgia, Hawaii, Illinois, Indiana, Iowa, Kentucky, Louisiana, Maine, Maryland, Massachusetts, Michigan, Minnesota, Mississippi, Missouri, Montana, Nevada, New Hampshire, New Jersey, New Mexico, New York, North Carolina, North Dakota, Ohio, Oklahoma, Oregon, Pennsylvania, Rhode Island, South Carolina, Tennessee, Texas, Utah, Vermont, Virginia, Washington, West Virginia, Wisconsin, and Wyoming, or with respect to the District of Columbia, Puerto Rico, or Guam, to penalize a financial institution solely because the institution provides financial services to an entity that is a manufacturer, producer, or a person that participates in any business or organized activity that involves handling marijuana or marijuana products and engages in such activity pursuant to a law established by a State or a unit of local government."
See the full committee roll call vote on tabling the amendment (an Aye vote is to block the measure from advancing):
Republicans
Mitch McConnell, Kentucky – Aye by proxy
Lamar Alexander, Tennessee – Aye
Susan Collins, Maine – Aye
Lisa Murkowski, Alaska – Aye
Lindsey Graham, South Carolina – Aye by proxy
Roy Blunt, Missouri – Aye
Jerry Moran, Kansas – Aye by proxy
John Hoeven, North Dakota – Aye
John Boozman, Arkansas – Aye
Shelly Moore Capito, West Virginia – Aye
James Lankford, Oklahoma – Aye
Steve Daines, Montana – No
John Kennedy, Louisiana – Aye
Marco Rubio, Florida – Aye by proxy
Cindy Hyde-Smith, Mississippi – Aye
Richard Shelby, Alabama, Chairman – Aye

Democrats
Patrick Leahy, Vermont, Ranking Member – Aye
Patty Murray, Washington – No by proxy
Dianne Feinstein, California – No by proxy
Dick Durbin, Illinois – Aye by proxy
Jack Reed, Rhode Island – Aye by proxy
Jon Tester, Montana – Aye by proxy
Tom Udall, New Mexico – No
Jeanne Shaheen, New Hampshire – No by proxy
Jeff Merkley, Oregon – No
Chris Coons, Delaware – Aye
Brian Schatz, Hawaii – No by proxy
Tammy Baldwin, Wisconsin – No
Christopher Murphy, Connecticut – Aye by proxy
Joe Manchin, West Virginia – No
Chris Van Hollen, Maryland – No
Rapper Who Owns Looted Marijuana Dispensary Says Justice Is More Important Than Business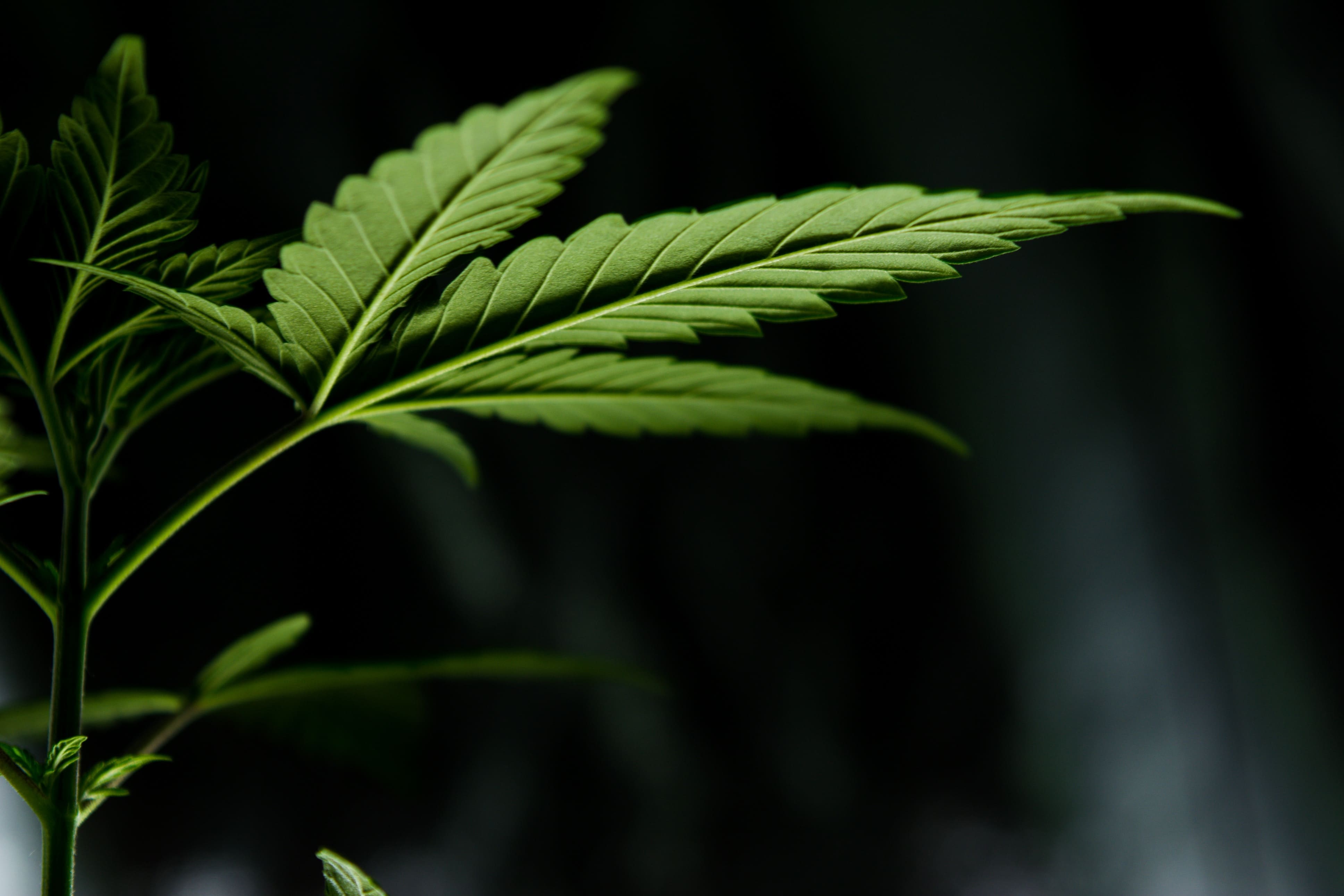 One marijuana dispensary owner whose business was caught in the chaos stemming from the reaction to rampant police violence over the weekend says he values life and justice over his stolen cannabis merchandise.
Cookies, a well-known dispensary in Los Angeles, was looted during Saturday's massive protests sparked by the killing of George Floyd. But the brand's creator and store's part-owner, the famous rapper-turned-cannabis-entrepreneur Berner, says he is more concerned about the underlying injustices being highlighted by protestors than the damage to his storefront.
A video on Instagram shows the Cookies location on Melrose being broken into, with people jumping the fence, entering the store and stealing products. Police are seen driving by in the clip, but no one appears to have been arrested.
Berner, whose real name is Gilbert Anthony Milam Jr., released a statement shortly after the incident.
The rapper doesn't condemn the people who broke into the store. Instead, he argues that human life is more valuable than any building.
"It's extremely unfortunate what happened to our store tonight on Melrose. But as a human living in the world we're living in today, I cannot expect anything less until justice is served," Berner said in the video posted to his 1.3 million Instagram followers. "We can rebuild our store, but you cannot bring someone back to life."
"With that being said, we stand with what is going right now in the world. A statement needed to be made. All I say is, I pray everyone stays safe and protects their family in a time like this," the rapper said. "How can I worry about a store when there is so much more going on in the world right now? So much hate, so much anger, so much pain, and a lack of justice. Please take care of your families and stay safe."
There were six armed security guards at the storefront, Berner said, but he told them not to be violent towards protesters. "I don't want to see anyone die!! I told everyone to stand down," he posted. "I'm not allowing anyone to die on my watch… all life matters. And money comes and goes…"
Instagram commenters were quick to suggest that insurance money stemming from the theft would be advantageous to Berner. One commenter, Elijah71p, wrote: "Plus that insurance money won't hurt."
But Berner said he wasn't counting on it, replying: "We sell weed. I'm not sure that insurance will honor our business, I haven't even thought about it. I was focused on preserving life and instructing the armed guards to stand down and not to shoot."
Another commenter wrote on the post: "Someone had good insurance, lol other wise I'm sure this would sound different."
"Nah man, the world is a fucked up place," replied Berner. "This is from the heart homie."
Cannabis companies have historically had a hard time accessing coverage for things like lost employee wages, property damage and more due to marijuana's federal classification as a schedule I substance.
Berner started Cookies as a clothing and cannabis brand in the San Francisco Bay Area in 2016. The company has held itself up as an equity success story, opening the Cookies Haight Street location with CEO Shawn Richard under San Francisco's first social equity license. While some have raised questions about the involvement of white investors and people with political pull helping to win the dispensary's approval, Berner has maintained that the company is holding true to authentic cannabis culture—one that represents and speaks up for black, indigenous and people of color.
The Cookies brand, well-known for its bright blue packaging, is on sale in eight medical and adult-use markets across the country, including in Its dispensary storefronts in Los Angeles, Santa Ana, San Francisco and Denver.
Cookies isn't the only dispensary to have been impacted by looting over the weekend. Photos of a ransacked MedMen location in downtown Los Angeles have surfaced, for example.
medmen got cleaned out of cannabis last night in downtown los angeles pic.twitter.com/zlw9RjDOtS

— Zeus Tipado (@tipado) May 31, 2020
The company has not issued a statement at the time of publication.
New Congressional Resolution Condemns Police Brutality And War On Drugs
Oregon Marijuana Sales Spike During Pandemic, But Officials Expect Market To 'Mellow'
Amid one of the sharpest economic downturns in state history, Oregon marijuana sales continue to roll along at a healthier-than-normal pace. State budget officials say that shelter-in-place policies and economic stimulus programs have kept marijuana sales "quite strong" during the pandemic so far.
Since March 1, the sales of adult-use marijuana products are up 60 percent compared to a year ago, the state Office of Economic Analysis said in its latest quarterly budget forecast published last week.
"These increases are not only related to the stockpiling consumers did after the sheltering in place policies were enacted," the report says, "but have continued through April and early May."
In April alone, consumers bought $89 million worth of legal cannabis products—a record amount—thanks in part to what officials described as a "4/20 bump." While the boost in sales figures are due in part to rising prices, state budget analysts said that "underlying demand is up as well."
"The increase in sales for other marijuana products, like concentrates, edibles and the like, are due to significant gains in consumer demand as prices are flat or down," analysts reasoned.
The June 2020 budget forecast estimates that the current increase in marijuana sales will yield an extra $9 million in state tax revenue during the 2019-2021 budget period. It's a rare bright spot in the overall budget report, which state analysts described as "the largest downward revision to the quarterly forecast that our office has ever had to make."
But even the marijuana sector's boost may be time limited.
"Expectations are that some of these increases are due to temporary factors like the one-time household recovery rebates, expanded unemployment insurance benefits, and the shelter in place style policies," the report says. "As the impact of these programs fade in the months ahead, and bars and restaurants reopen to a larger degree, marijuana sales are expected to mellow."
Demand for marijuana is also expected to fall in coming years due to a lower overall economic outlook, which is projected to reduce Oregon's population and cut average incomes. "A relatively smaller population indicates fewer potential customers," the report notes, "and lower total personal income than previously assumed indicates less consumer demand."
The projected slowdown in sales isn't expected to make an impact until the next budget period, beginning in 2021. At that point, the forecast says, sales will begin trending down by 5 percent relative to the current period "due to the lower economic outlook" associated with COVID-19.
The pandemic has also changed how Oregonians are making marijuana purchases, the report found, though perhaps not as much as one might expect. The share of sales completed by delivery services more than doubled in recent months, but it remained relatively small, making up just 1.4 percent of total sales. As the Office of Economic Analysis observed, "Consumers still prefer to shop in store."
Oregon is one of a handful of states looking to legal cannabis sales to help buoy tax revenues. A report published last month by cannabis regulators in Michigan, where legal sales to adults began this past December, forecasts annual marijuana sales in that state to top $3 billion as the market matures. That would mean another 13,500 jobs and roughly $500 million per year in taxes to state coffers. Factoring in the effects on peripheral businesses, the state found, the "total economic impact is estimated to be $7.85 billion with a total impact on employment of 23,700."
Although tax revenue from cannabis sales will help pad budgets in many legal states, the Oregon report doesn't mince words: The pandemic's hit to the state's economy will be drastic. Oregon's current recession is "the deepest on record with data going back to 1939," according to state analysts, and it hit with virtually no warning. "The path looks more like what happens to economic activity during a labor strike or in the aftermath of a natural disaster."
For its part, Oregon's Office of Economic Analysis predicts a relatively swift recovery. "While this recession is extremely severe, it is expected to be shorter in duration than the Great Recession," analysts wrote. "The economy should return to health by mid-decade."
New Mexico Governor Says Legalizing Marijuana Would've Funded Programs Cut Due To Coronavirus
Company Recalls Injectable CBD Products Following FDA Warning Letter
A Food and Drug Administration (FDA) letter warning a company about its marketing of injectable CBD products has led to a voluntary recall that the federal agency announced on Wednesday.
Biota Biosciences received the letter last month, with FDA directing the firm to cease sales of its line of CBD vials, which it markets as a pain reliever that serves as an alternative to opioids and can help with detoxification.
The agency said the company was violating federal statutes both by engaging in interstate commerce of an unapproved new drug and failing to properly label the products by neglecting to include directions for use.
"Injectable drug products can pose a serious risk of harm to users because they are delivered directly into the bloodstream and bypass many of the body's natural defenses against toxic ingredients, toxins, or dangerous organisms that can lead to serious and life-threatening conditions such as septicemia or sepsis," FDA wrote.
Biota Biosciences Issues Voluntary Nationwide Recall of Cannabidiol (CBD) Complex, Curcumin Complex, and Cannabidiol + Curcumin Injectables Because They Were Marketed Without FDA Approval https://t.co/hAYSW5IxDX pic.twitter.com/QxxoD8pCNI

— U.S. FDA Recalls (@FDArecalls) May 21, 2020
In a public response published on Friday, the company told consumers that "we would like to convey that the executive and management team at Biota Biosciences take full responsibility for these observations and understand the gravity of the risk to consumers by posting these unapproved claims and intended use on our website."
Products subject to the recall include formulations of Cannabidiol (CBD) Complex, Curcumin Complex, and Cannabidiol + Curcumin. "All customers who received this product will have the choice to keep any remaining product or receive a full refund for returning unused products," the firm said.
Since receiving FDA's warning letter, the company says has pulled all the products, provided the agency with a "root cause and corrective action plan" and launched a voluntary recall of the vials.
According to the original warning letter, the CBD products meet the definition of a drug subject to FDA regulation because "they are intended for use in the diagnosis, cure, mitigation, treatment, or prevention of disease, and/or intended to affect the structure or any function of the body," the letter continues.
FDA identified several examples of medical claims Biota Biosciences made about their CBD vials in advertising:
"Fighting the opioid epidemic… BIOTA Biosciences produces and distributes effective all-natural alternatives with no side-effects. Join the growing ranks of pain, oncology, psychiatry, naturopathy healthcare professionals utilizing BIOTA Sterile CBD Vials."
"VISION: OPIOID-FREE FUTURE… Our goal is to supply the world with pharmaceutical grade, all natural products containing cannabidiol and other natural compounds. We believe strongly that pharmaceutical grade hemp oil will drastically reduce the need for opioid-based pain relief and eliminate the global opioid epidemic by providing a safe and natural alternative."
"Instant relief for patients that are symptomatic of inflammatory auto-immune diseases"
While the products lack directions for use, the company has claimed that they bypass liver absorption and deliver CBD "directly into your bloodstream."
Further, FDA stressed that even if the labels did contain usage information, they would still be in violation.
"New drugs may not be legally introduced or delivered for introduction into interstate commerce without prior approval from the FDA," the letter states. "FDA approves a new drug on the basis of scientific data and information demonstrating that the drug is safe and effective."
The injectable CBD vials "are offered for conditions that are not amenable to self-diagnosis and treatment by individuals who are not medical practitioners; therefore, adequate directions for use cannot be written so that a layperson can use these drugs safely for their intended purposes."
"The violations cited in this letter are not intended to be an all-inclusive statement of violations that exist in connection with your marketed products. You are responsible for investigating and determining the causes of the violations identified above and for preventing their recurrence or the occurrence of other violations. According to your website, you manufacture many other types of CBD containing products. It is your responsibility to ensure that your firm complies with all requirements of federal law, including FDA regulations."
FDA gave Biota Biosciences 15 days within the receipt of the letter to notify them about corrective steps they've taken. Failure to resolve the issues could have resulted in "legal action without further notice, including, without limitation, seizure and injunction."
In its public statement, Biota Biosciences said that so far "no adverse or serious adverse events have been reported in relation to these products." FDA is urging consumers may have such experiences to report them to its MedWatch Adverse Event Reporting program.
This is one of the latest statements FDA has made about CBD companies that are not meeting its standards.
Earlier this week, the agency publicized a voluntary recall of another CBD product from a different company, notifying consumers about potentially high levels of lead in a batch of tinctures.
FDA has said that it is currently targeting companies that make especially outlandish and unsanctioned claims about the therapeutic potential of their cannabis products.
For example, it sent a warning letter to a CBD company owned by a former NFL player after advertisements it displayed suggested its products could treat and prevent a coronavirus infection.
FDA has previously issued warnings to other CBD companies that have made unsubstantiated claims about the therapeutic potential of their products.
Although the agency does not currently approve of CBD as a food item or dietary supplement, it is in the process of developing regulations that may allow for such marketing.
FDA Notifies Public About Recall Of CBD Product That Tested High For Lead
Photo courtesy of Flickr/Marco Verch.