Here's When Canada's Legal Marijuana Sales Will Begin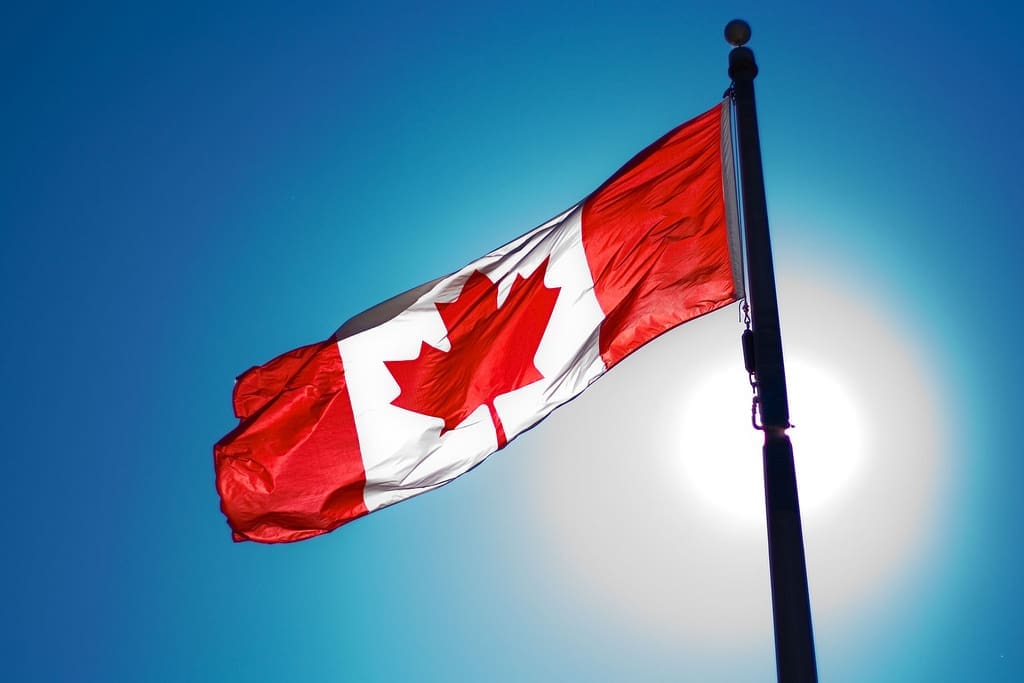 Marijuana will officially be legal in Canada on October 17, Prime Minister Justin Trudeau announced in a speech before the House of Commons on Wednesday.
In Question Period, PM Trudeau announces that cannabis will be legal in Canada as of October 17, 2018; cites requests from provinces for more time to implement. #QP #cannabis #C45 #cdnpoli pic.twitter.com/K61NUDCLXT

— CPAC (@CPAC_TV) June 20, 2018
His minister of health also tweeted the news.
Cannabis will be legal in Canada beginning on October 17, 2018.

I'm so proud of the Cannabis Act – this historic legislation will end prohibition and replace it with a sensible, responsible and equitable cannabis policy.

— Ginette Petitpas Taylor (@GPTaylorMRD) June 20, 2018
The announcement comes one day after the Senate passed the government's legalization bill, C-45, in a 52-29 vote, with two abstentions. After about a year of studies and debate over the legislation, the Senate ultimately accepted the amended bill, which was previously approved by the House of Commons, 205-82, on Monday.
The passage represents the fulfillment of a major campaign promise from the Liberal prime minister. Trudeau has argued that the establishment of a regulated cannabis system would prevent underaged youth from accessing marijuana and also deprive criminal organizations of profits from black market sales.
It's been too easy for our kids to get marijuana – and for criminals to reap the profits. Today, we change that. Our plan to legalize & regulate marijuana just passed the Senate. #PromiseKept

— Justin Trudeau (@JustinTrudeau) June 20, 2018
Trudeau held a press conference on Wednesday afternoon to discuss the legalization bill and other pieces of legislation.
The prime minister confirmed the October 17 date to establish the country's recreational marijuana system, citing the need to provide provinces with sufficient time to develop their own regulatory programs. He also fielded questions about the implications of the home grow provision, the prospect of pardoning former marijuana offenders, and the supply side of the country's legal marijuana industry.
NEW: Canadian PM Justin Trudeau announced that marijuana will be legal nationwide on October 17. "We will soon have a new system in place, one that keeps cannabis out of the hands of our kids, and keeps profits away from organized crime." https://t.co/PuL9LzkZPe pic.twitter.com/sxpTOPuoX1

— ABC News (@ABC) June 20, 2018
"I want to remind everyone that the reason we are moving forward on the legalization of marijuana is to better protect our kids, to better protect our communities and to remove the profits from the pockets of organized crime. Obviously the current approach—the current prohibition on marijuana—has not worked to protect our kids, to keep the money out of the pockets of organized crime—and that's why we're bringing in a new legalized framework around marijuana."
Asked whether he expected "chaos" or an orderly rollout of the program on October 17, Trudeau said he was confident that "[i]t will be a smooth success."
Justice Minister Jody Wilson-Raybould cautioned Canadians to refrain from indulging in cannabis use until the law is officially implemented at a press conference on Wednesday, The Times Colonist reported.
"I urge all Canadians to continue to follow the existing law until the Cannabis Act comes into force."
There is one final step before the marijuana legalization bill is officially sanctioned: Royal Assent. Governor General Julie Payette, a representative of the Canadian monarch, Queen Elizabeth II, must also sign off on the legislation. Victoria Deng, communication advisor for Liberal Sen. George Furey, told Marijuana Moment that the Royal Assent ceremony will take place on Thursday at 9:30am ET.
Details on Royal Assent pic.twitter.com/cVQNRaZFTS

— Chloé Fedio (@cfedio) June 20, 2018
There have been calls from legalization advocates and certain lawmakers to follow up on the cannabis reform bill with legislation that grants amnesty for Canadians previously convicted of marijuana offenses. But those conversations are on hold, pending the implementation of the recreational marijuana system, Liberal MP Bill Blair, the government's point person on cannabis legalization, said.
Wilson-Raybould says she has had 'conversations' with Public Safety Minister Ralph Goodale about amnesty for past marijuana crimes. Says he may have something to say about that down the road. Blair stresses no in-depth discussions can take place until past pot laws repealed.

— CBC News Alerts (@CBCAlerts) June 20, 2018
New Democratic Party (NDP) MP Don Davies attempted to get unanimous consent for a measure to "immediately provide pardons for those burdened by criminal records for cannabis offenses that will soon be legal" on Wednesday, Globe and Mail reporter Laura Stone tweeted.
NDP MP @DonDavies tried to get unanimous consent after QP for a motion to "immediately provide pardons for those burdened by criminal records for cannabis offences that will soon be legal."
The motion did not receive unanimous consent, and failed.

— Laura Stone (@l_stone) June 20, 2018
"The motion did not receive unanimous consent, and failed," she said.
At Wednesday's press conference, Trudeau said that the government would look at the possibility of amnesty after the new law takes effect but that "[t]here's no point in looking at pardons while the old law is on the books."
Prime Minister Justin Trudeau responds to a reporter's question on pardons for Canadians convicted of cannabis possession. Watch more here: https://t.co/EtgYRv8I6W pic.twitter.com/8R6wgSAWcS

— CTV News (@CTVNews) June 20, 2018
How we arrived at this historic moment.
It's been a long, winding road to legalization in Canada, which is set to become the first G7 nation to fully legalize marijuana. The first reading of the bill in the House of Common took place more than a year ago, in April 2017. It's since gone through rigorous debate, with multiple committees submitting reports that offered recommendations and outlined concerns about the legislation.
One of those issues concerned international travel for Canadians who use cannabis. Conservative lawmakers said that Canadians who admitted to consuming marijuana would be at risk of being permanently barred from entering the United States, where marijuana is federally illegal. The Canadian government issued guidelines emphasizing that traveling across international borders with cannabis will remain illegal under the new law.
Canada's border rules are not changing under the #CannabisAct. Learn more about #cannabis and international travel. https://t.co/gzWFlQrSjA #Marijuana pic.twitter.com/VbDlJDN1GT

— travel.gc.ca (@TravelGoC) June 20, 2018
More recently, the Senate proposed 46 amendments to the bill—including one that would allow individual provinces to ban home cultivation. The House rejected that proposal and 12 other amendments, sending it back to the Senate for a final, decisive vote. Numerous Conservative senators voiced opposition to the bill—and Conservative Sen. Claude Carignan offered up an amendment to include the home grow provision only to be shut down in a 35-45 vote, with one abstention.
And with that, the bill came to a standing vote on Tuesday. Here's what it would accomplish.
The Cannabis Act legalizes the possession, use, cultivation and sale of marijuana for adults 18 and older. Individuals will be allowed to possess up to 30 grams of cannabis and grow up to four plants.
The bill also outlines criminal penalties for illegal distribution and sales of cannabis, crossing international borders with cannabis and possession over the legal limit.
Canada's Marijuana Legalization Bill Gets Final Approval From Lawmakers
Photo courtesy of Christopher Policarpio.